A second Trump term would be disastrous for LGBTQ+ people
This is not a partisan political fight. It's an American imperative. LGBTQ and our allies must not be complacent in 2022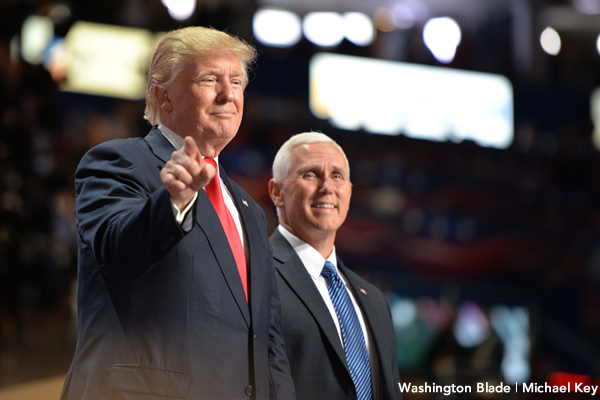 By Sarah Kate Ellis | NEW YORK – The morning after the 2016 presidential election, GLAAD's leadership team gathered in my office to assess the results of the night before and begin to process the reality that Donald J. Trump would be America's next president.
Though emotions were running high, we quickly agreed that the LGBTQ community would be in grave danger for the next four years, and that GLAAD must pivot its priorities and its resources to react and respond to the new administration.
Trump had spent the better part of his campaign having it both ways. He professed to be a friend of our community to the point of literally wrapping himself in the Pride flag at an event, while surrounding himself with some of the most virulent anti-LGBTQ activists and politicians of our era — led by the incoming Vice President Mike Pence. The message was clear — LGBTQ people and our hard won progress would be in the Trump administration crosshairs at every level and in every way possible.
Our charge was not an easy one. The cable news cycle was well into its around-the-clock, obsessive, and incessant 24-hour coverage of Trump and his followers, so we couldn't depend on them to research, dig up and bring to light the nefarious actions that were inevitable. On top of that, we would need to ensure that the LGBTQ community was on high alert and that we were ready to fight back with every weapon in our movement's arsenal.
So on that morning of Nov. 9, 2016, GLAAD's Trump Accountability Project was conceived and launched. For the next four years, we tracked more than 200 attacks in policy and rhetoric coming from the Trump administration.
Some of the most egregious include the complete removal of all LGBTQ references from the White House web site on the day of his inauguration; the shameful ban of qualified transgender Americans from military service; the support for businesses to legally discriminate sanctioned by the Justice Department and argued before the U.S. Supreme Court; removal of LGBTQ identifiers from the 2020 U.S. Census; the stripping of protections for transgender people in schools and in healthcare; and a slew of extreme judicial nominees to the federal bench whose anti-LGBTQ views will have a decades-long impact. The list is extensive, and it is sobering now, even in retrospect.
I invite you to fast forward five years and juxtapose that record against that of President Joe Biden as he crosses the one-year mark of his presidency. Just as we did with Donald Trump, it was important for GLAAD to track the actions of President Biden in order to hold him and his administration accountable for delivering on the campaign promises he made to the LGBTQ community.
The results are undeniable and unparalleled by any president in the history of this country. In his first 365 days in office, GLAAD's Biden Accountability Tracker has just documented its 100th item in a quickly growing list of appointments, policies, and statements that advance equality.
These include:
Nominating the first out lesbians to the federal bench — Alison Nathan, Beth Robinson and Charlotte Sweeney — among a record 40 first-year judicial confirmations.
Nominating the first out Cabinet member confirmed by the Senate, Transportation Secretary Pete Buttigieg; first out transgender person confirmed as Assistant Secretary for Health and first female four-star admiral of the U.S. Public Health Service Commissioned Corps, Dr. Rachel Levine.
Issuing the first U.S. passport with a gender-neutral 'X' marker, an option offered to all routine passport applicants in early 2022.
Reinstating of transgender military personnel, as well as expanding coverage for transgender vets' healthcare.
Reversing rollbacks and expanding protections against discrimination based on sexual orientation and gender identity in healthcare, adoption services, and employment.
In a single year, with so many competing priorities, President Biden and his administration have opened doors for LGBTQ Americans and demonstrated unprecedented commitment to ending discrimination and pushing toward full equality in every area of society. Indeed, it's a 180 degree turnaround from the previous administration's attacks on LGBTQ Americans.
There's a good deal of speculation that Donald Trump may once again run for president, and one thing could not be clearer — a second Trump Administration would be disastrous for LGBTQ people. We cannot afford to go backward. Democracy is on the line. Our equality is on the line. And it's not hyperbole to say — our lives are on the line.
This is not a partisan political fight. It's an American imperative. LGBTQ and our allies must not be complacent in 2022. Our work to ensure pro-equality leaders are elected to office — and remain in office — begins now. We cannot skip the midterm elections. We cannot stop paying attention and holding our elected leaders and candidates accountable.
We learned in 2016 and for four years afterward that the train of progress can be reversed, and there are anti-LGBTQ extremists working day and night to do it again. The power is in our hands to not let that happen again.
******************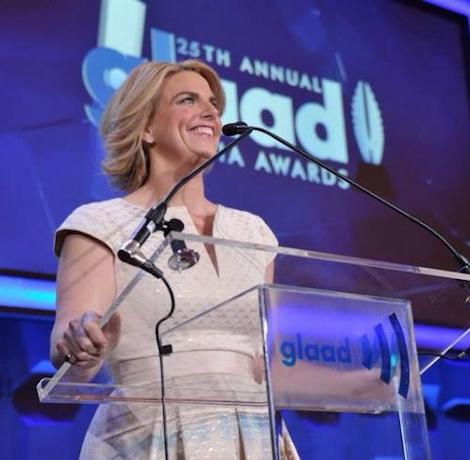 Sarah Kate Ellis is the president and CEO of GLAAD.
Jimmy Biblarz: Representation matters, why I'm running for LA City Council
Jimmy Biblarz is a candidate for LA City Council to represent District 5 which runs from Bel-Air, through Palms, and east to Hancock Park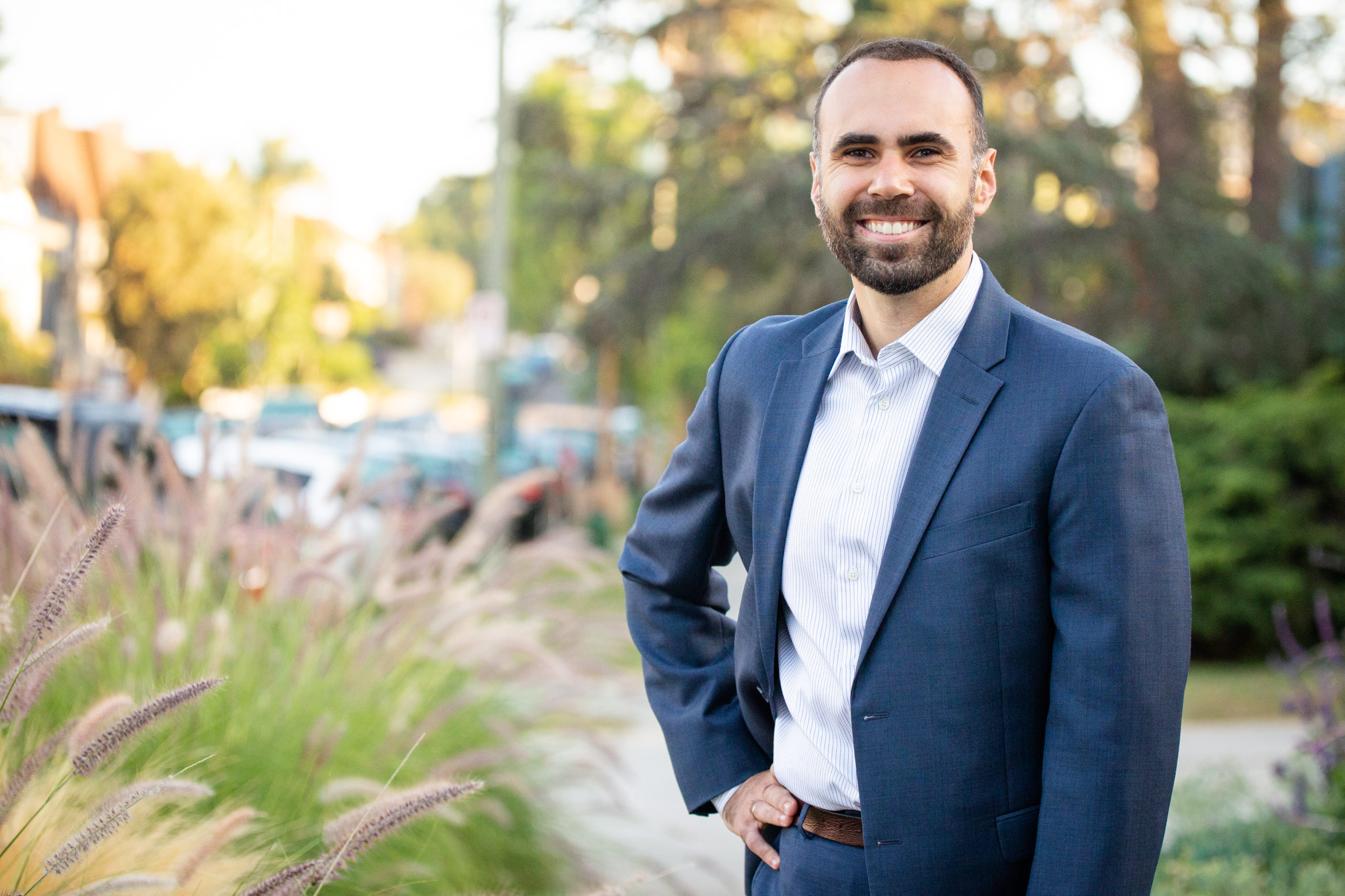 By Jimmy Biblarz | BEVERLY GROVE – Angelenos routinely list homelessness and housing affordability as their top concerns. As a candidate for Los Angeles City Council's Fifth District, I've heard the concerns of worried and frustrated residents and the impact both have had on their lives. They want real solutions to these seemingly intractable issues.
Housing affordability has shaped my life. When I was 12, my family was evicted from our apartment and we moved all over the city due to housing costs. Compounding this was growing up gay under the cloud of Prop. 8, which temporarily enshrined state-sanctioned marriage as between a man or a woman. The scars from this confluence of events are very much still with me.
People don't usually associate the LGBTQ+ community with homelessness and housing affordability. But by every measure, the LGBTQ+ community fares far worse than the general population. According to Williams Institute research, up to 40% of homeless youth identify as LGBTQ+. Half of all trans people experiencing homelessness nationally live in California, with Los Angeles city having the highest number, per the National Coalition to End Homelessness. LGBTQ+ folks are 15% more likely to be poor than their hetero and cisgender counterparts, especially queer people of color. Fewer than 50% of LGBTQ+ people own their homes, compared to 70% for non-LGBTQ+ people. And we know that LGBTQ+ still experience discrimination in the housing market; housing providers are less likely to respond to rental and mortgage inquiries from same-sex couples are more likely to charge same-sex couples higher rents.
This is why representation matters. Amidst calls for more permanent supportive housing, shelter beds, or tiny homes, the LGBTQ+ story is too often missed, especially trans voices. Temporary congregate shelters are poor fits for LGBTQ+ folks, typically offering few LGBTQ+-specific medical or mental health services, and often feeling quite unsafe to gender and sexuality minorities. That's why queer people are much more likely to experience unsheltered homelessness, living on the streets, versus other forms of homelessness ("doubling up" with friends or family, living in a car). We need leaders who see issues through a queer lens.
Los Angeles has long been a haven for queer young people. That is a point of pride for our city. We must do everything we can to ensure it stays one. We must bring permanent supportive housing online with the urgency this crisis demands, by streamlining plan approvals and the location siting process, and supporting master lease agreements. And we must ensure new supportive housing includes the slate of medical and mental health services LGBTQ+ people need. Perhaps above all, we must invest in methodical and sustained street engagement teams led by well-compensated and highly trained experts with specific knowledge of the issues LGBTQ+ folks face.
We need to elect leaders who are serious about new housing in LA, especially in the high-opportunity and job-rich areas of Council District 5 where I'm running. My plan focuses on building diverse, low-cost housing along under-utilized commercial transit corridors in high-opportunity areas in CD-5 (like Robertson, Westwood, Melrose, and L.A. Cienega) and holding developers' feet to the fire on affordability requirements in market-rate units. Simultaneously, we must ensure wages rise in tandem with L.A.'s cost of living via indexed minimum wage increases that exceed increases in cost of living and investments in high-quality, unionized, green jobs. There is a growing gulf between real wages and the cost of housing. If we don't act to reverse this trend, more and more LGBTQ+ people will be priced out of LA, and our thriving LGBTQ+ communities will disappear.
With Ron Galperin's departure, Mike Bonin's retirement, and Mitch O'Farrell's re-election far from a sure thing, we are at risk of losing LGBTQ+ representation on the Los Angeles City Council. Los Angeles has had nearly uninterrupted LGBTQ+ representation on the City Council since Joel Wachs was first elected in 1971, save a brief period in the mid-2000s. Come November, the nation's second largest region could have no LGBTQ+ representation in the city or the county.
Los Angeles needs LGBTQ+ leaders who understand the issues our community faces everyday. Queer people understand the importance of politics acutely; we can't afford backsliding in representation, especially given the proliferation of anti-LGBTQ+ laws across the country, and growing hate in our own city.
My life experience makes me uniquely qualified to meet this moment. I understand the major issues facing Angelenos because I've lived it. But it's about more than my city council race. What's at stake is a true representative democracy—a city that reflects its citizens. I urge all LGBTQ+ Angelenos to get informed, get involved and vote by June 7th. Our voice matters and we've come too far to let it slip away.
********************
Jimmy Biblarz is a candidate for City Council in District 5, which runs from Bel-Air, through Palms, and east to Hancock Park, bordering most of West Hollywood.
Born and raised in West LA, Jimmy is an educator, policy expert, and housing advocate. Shaped by his own experience with housing insecurity and eviction, Jimmy centers empathy and compassion in his approach to the homelessness and housing crisis.
Jimmy attended K-12 LAUSD schools in the district, was at Harvard for college, graduate school, and law school and is now a professor at UCLA Law School. He lives with his partner Harry, in Beverly Grove.
Why I'm Running: Lindsey Horvath
Lindsey Horvath is a candidate for the seat representing Los Angeles County's 3rd supervisorial district on the County Board of Supervisors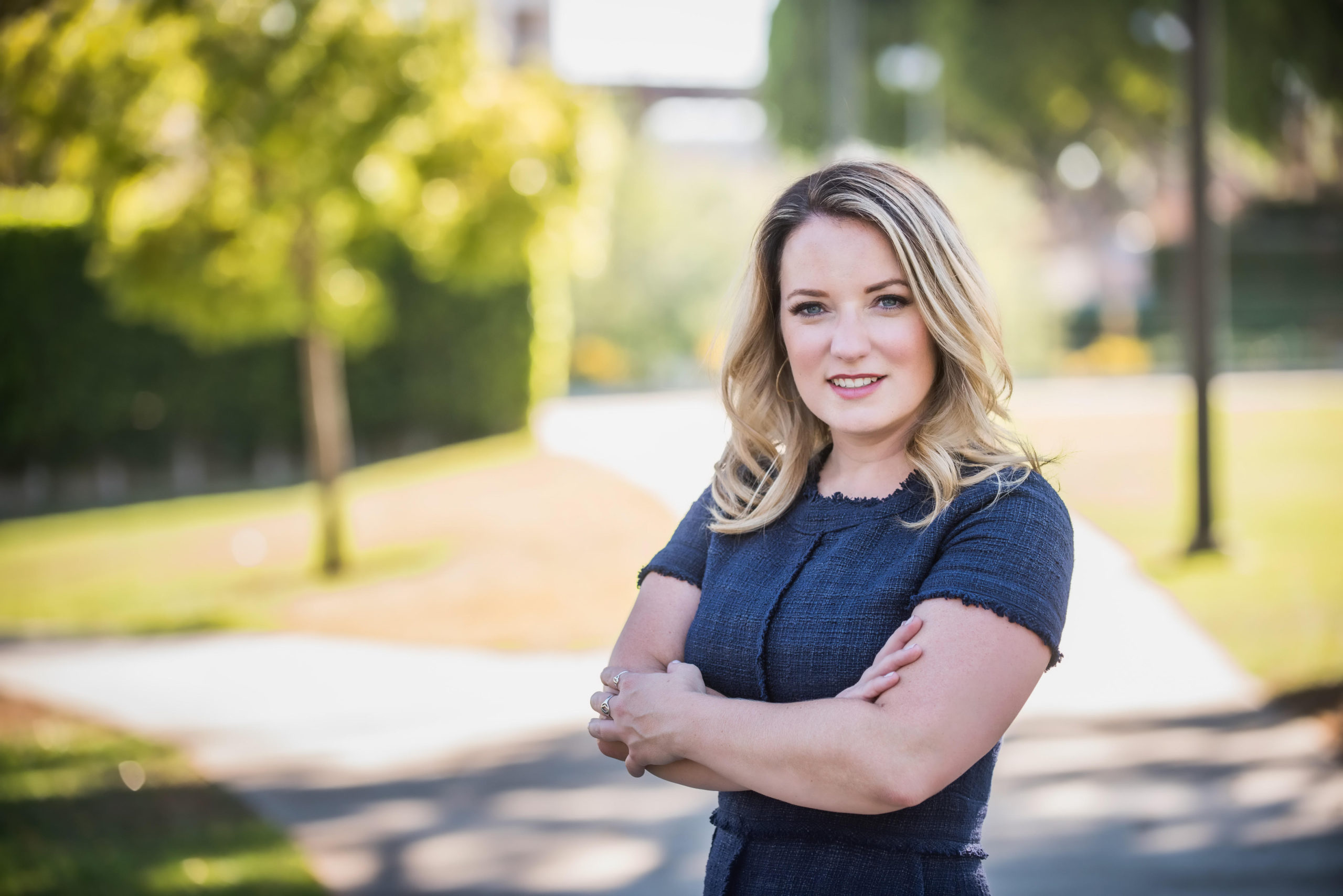 WEST HOLLYWOOD – My career is defined by tackling the hardest problems, building diverse coalitions, and delivering results for my community. I'm running to be the next Los Angeles County Supervisor from the 3rd District because I have the determination and experience to make a difference for the people who need it most.
Right now, working families are struggling to keep up with a crush of compounding crises. We need Los Angeles County to step up and protect workers' rights while creating a thriving local economy. We need sustainable, supportive housing and services for the people living on our streets and community-focused public safety services that keep us all safe. We need our government to work for us.
I'm ready to use my experience leading the region on issues like homelessness, public safety, transportation, and economic development to put Los Angeles County back to work for the people. Throughout my career as a public servant, I have scored victories for my community on advancing the rights of women and LGBTQ+ people, as well as creating age-friendly, sustainable neighborhoods, and I'm just getting started.
Of all the candidates, I bring a proven record of bridge-building, community engagement, and innovative problem-solving on the local level. Like many Angelenos, I am a renter, a millennial, and someone who directly faces the needs of working people. My experience and connections at the local level have delivered opportunities to serve in statewide and national leadership roles.
I am the only candidate with relevant, current experience at the local level who has the community connections to implement real, on-the-ground, culturally-competent solutions to our District's most urgent challenges. I'm currently working within County leadership to implement solutions to our homelessness and housing crises as well as our broken criminal justice system, to improve our health and quality of life through enhanced social programs, and to help Los Angeles transition towards a sustainable, clean energy future.
I'm also the only candidate who has direct experience navigating the LA County Sheriff's Department to implement real and lasting change. This includes my work to clear the backlog of untested rape kit evidence and to hold the Sheriff and the Department accountable.
As Mayor during the pandemic, I worked with businesses and employees to keep businesses safely open and to improve working conditions. The unique, diverse coalition of support we've developed reflects the diversity of our region, and makes our campaign uniquely positioned to connect with ALL communities throughout the district.
As a municipal official for 15 years, I took action to keep our communities healthy for all of our residents by fighting for investment in public safety services, preserving and building more affordable housing, improving public transit by bringing Metro rail to our District ahead of schedule, and finding solutions to care for and house our growing unhoused population.
We need leaders who know how to deliver for our communities. I've done this not just in West Hollywood but as Past President of the California Contract Cities; Board Member for the National League of Cities (NLC); Past President of Women in Municipal Government (WIMG) for the National League of Cities; Chair of the Liability Trust Fund Claims Board & Oversight Committee; and Executive Committee Member and Legislative & Regulatory Chair for Clean Power Alliance of Southern California.
Combating homelessness is a top priority for me. My leadership in the City of West Hollywood has produced an intersectional approach to solving homelessness – including housing, services, and community safety – that has delivered results. In addition to inclusionary housing, I have championed the production of transitional, supportive, and long-term affordable housing solutions. I also initiated the City's request to have dedicated LASD Mental Evaluation Teams (MET), which combine a clinically-trained social worker with a public safety professional to respond to relevant calls.
We need to establish teams to meet people where they are with the relevant support they need, including mental health services, addiction recovery, and job training, instead of leaving them to face the additional challenges of navigating the endless bureaucratic process alone. We must invest in solutions that take into account the root causes of homelessness, rather than wastefully spending more public dollars without solving the foundational problems.
We also need to take immediate action to transform Los Angeles into a leading clean energy county. Climate change is an issue that requires bold action, which is why I supported the adoption of net-zero policy goals to set my community on the path to becoming a zero-carbon city, and I will work with cities and neighborhoods to do the same across Los Angeles County.
Throughout my career, I've worked to bring people together to find solutions to the toughest local problems. I'm ready to put my skills to work for people of District 3 so that we can build a Los Angeles that works for everyone.
**********************
Lindsey Horvath is a candidate for the seat representing Los Angeles County's 3rd supervisorial district on the County Board of Supervisors. She currently is an elected member of the City of West Hollywood City Council.
Regarding Chappelle being attacked
"It seems that every time something like this happens, we remove another block from the wall that separates from anarchy and mob rule"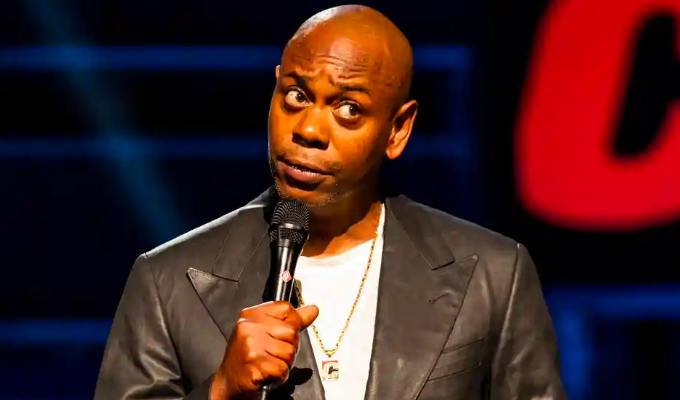 By Julia Scotti | WHITING, Nj. – Regarding Chappelle, in the past I've made no secret about my feelings for Chappelle, so I won't rehash them again. This essay is about him being attacked on stage last night and to a lesser extent, what happened to Chris Rock at the Oscars.
Comedy is one of the last bastions for truly Free Speech. Ask any comic if they feel the same way and I would bet that they would agree. One of the reasons people come to see us is that comedians often reflect what the audience is feeling but dares not say aloud. Sometimes it is risky, but we hope that if we present it in a humorous, absurd way, you will see what we see.
In general, most comedians will adhere to the unwritten rule of "Not Punching Down," that is, not picking on those who can't fight back. Chappelle, of course, violates this rule constantly. In fact just after the attack, he joking referred to his attacker as a trans-man.
Now I'm sure that his lame attempt at humor was an effort to try to diffuse the tension onstage and return to normal. But joking or not, there are some in that audience who will believe that their idol was indeed attacked by a deranged Trans man. I don't know if the attacker was or wasn't. I don't care and neither should Chappelle. What I do care about though is this seeming trend toward violent response when someone is unhappy with the comedians' words.
It pains me to have to defend this guy (Chappelle), but there is a bigger issue here. What does it say about us as a nation when our only response to being dissatisfied with the outcome of an event is to resort to violence? If an election doesn't turn out the way we want? Storm the Capitol. Unhappy with certain people trying to pass laws guaranteeing equality? Ridicule them, intimidate them and threaten their families until they acquiesce to your way of thinking. If a comedian says something you don't like, goad them into responding to your heckles until you can record it and become a social media star, or worse, attack them onstage.
I don't know what Chappelle's attacker's motivation was. I understand that he got quite a beat down from the security people at the venue.
Take a step back from the news and try to see us from a different perspective. Through my lens at least, it seems that every time something like this happens, we remove another block from the wall that separates from anarchy and mob rule. It's sad, really. Very, very sad.
************************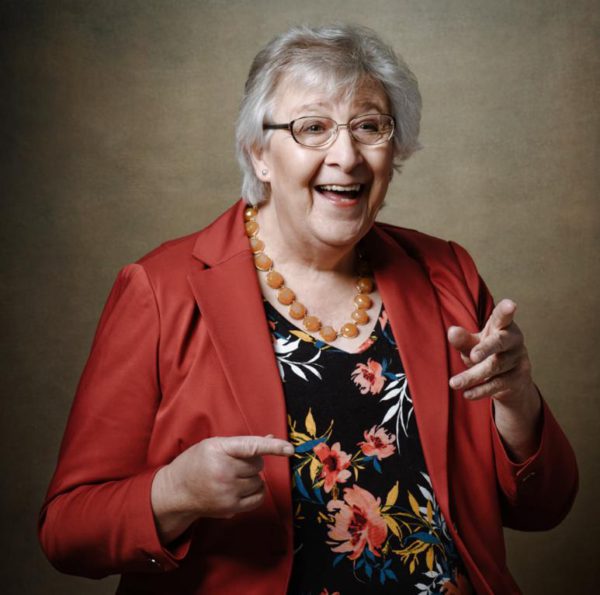 Julia Scotti is a nationally known beloved Trans comedian, actor, and fan favorite of America's Got Talent audiences around the world.