Council of Europe upholds report denouncing 'virulent' LGBTQ attacks
"LGBTI equality is not a zero-sum game, nor is it a battle for revolutionary ideas," "It is a question of dignity and fundamental rights"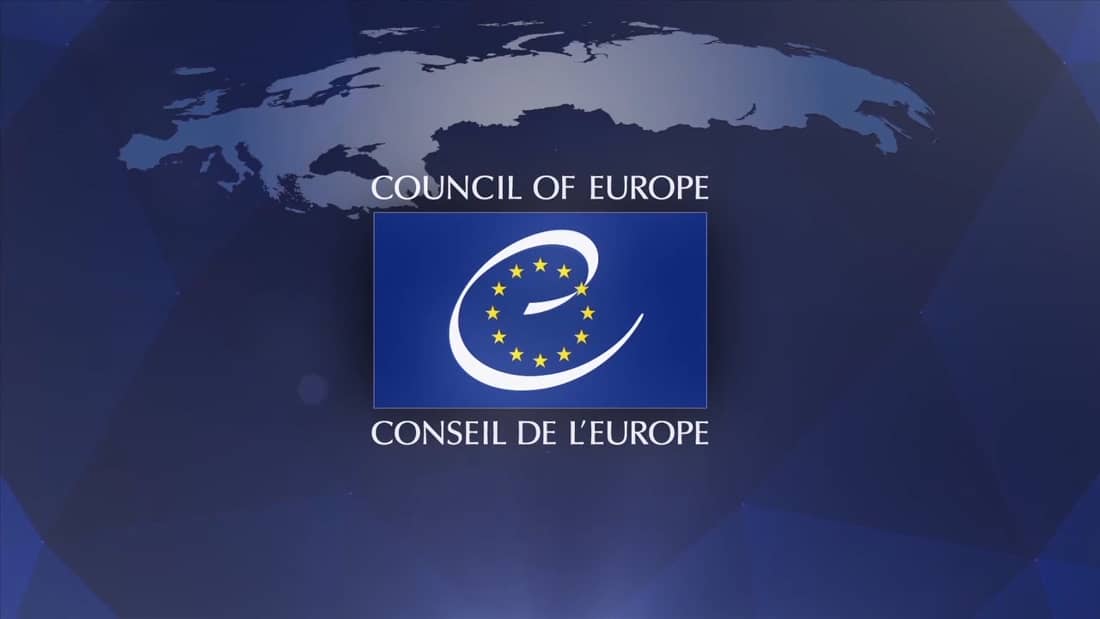 STRASBOURG, France – The Council of Europe's Parliamentary Assembly voted Tuesday to uphold a scathing report that denounced "virulent attacks" against LGBTQ people in multiple country's, including the United Kingdom.
The report – titled "Combating rising hate against LGBTI people in Europe" – by the council, a 47-nation international human rights organization founded after World War II, aimed at the European countries allowing the "backsliding" of LGBTQ rights in the continent. 
"The rising hatred against LGBTI people being witnessed in Europe today is the result of sustained and often well-organised attacks on their human rights," the report read, adding that "States must act urgently" to "prevent further backsliding."
The council's parliamentary arm voted 48-6 to adopt the report.
Though the resolution acknowledges that Europe has made "significant progress towards making equal rights a reality," it noted an "increase in hate speech and hate crime." It added that many attacks "come from political and religious leaders."
Specifically, the report criticized Hungary, Poland, the Russian Federation, Turkey and the U.K. for launching "virulent attacks" against LGBTQ people "for years."
"These attacks deliberately mis-characterise the fight for the equality of LGBTI people as so-called 'gender ideology' and seek to stifle the identities and realities of all those who challenge the social constructs that perpetuate gender inequalities and gender-based violence in our societies," it read.
The report added that believing in "gender critical" views denies the "very existence of LGBTI people [and] dehumanise[s] them."
The vote comes at a time when some European nations are attacking LGBTQ rights.
Poland made worldwide headlines for its "LGBTQ Free Zones" and a proposed law that would ban the so-called "promotion" of LGBTQ+ lifestyles.
In September, the European Commission threatened to withhold pandemic relief funds, totaling over 126 million euros ($150 million), in Polish jurisdictions that passed measures forming "LGBTQ Free Zones." Some regions have since repealed the anti-LGBTQ+ resolution.
Last year, Hungary passed a law that bans the promotion of homosexuality and gender-affirming surgery to minors.
In response, the European Union (EU) launched legal action against Hungary, saying the legislation violated "fundamental rights of LGBTIQ people" under EU law. Hungary has since announced that it will hold a referendum on the law in April.
David Blencathra – a member of the House of Lords, the second chamber of the U.K. Parliament – condemned the inclusion of the U.K. in the resolution to his fellow parliamentarians.
"I have never before seen such a biased, distorted, utterly wrong work of fiction than his comments about the United Kingdom," he said, adding: "we don't need any lectures on how to protect gay rights."
Blencathra also agreed with Harry Potter author J.K. Rowling's statement, "erase sex and you erase same-sex attraction." Many people denounced Rowling's comment, among others, as being transphobic.
"It is not trans people who are under attack in the U.K., it is women," he said.
However, the report notes that "these attacks are harmful to women as well as LGBTI people."
Ultimately, Blencathra was one of the six to vote against the resolution.
In conclusion, the report stated that governments and parliaments "must redouble their efforts to dismantle the heteronormative structures and anti-gender movements in our societies, which perpetuate gender inequality and prevent the acceptance of LGBTI people as equals – and which, in so doing, deny LGBTI people (and all women) dignity and respect."
"LGBTI equality is not a zero-sum game, nor is it a battle for revolutionary ideas," it said. "It is a question of dignity and fundamental rights."
Editor's Note: The Council of Europe, founded in 1949, is the oldest organisation working for European integration with a particular emphasis on legal standards and protection of human rights, democratic development and the rule of law in Europe. It is an international organisation with legal personality recognised under public international law that serves 800 million Europeans in 47 member states.
The Council of Europe's work has resulted in standards, charters and conventions to facilitate cooperation between European countries, and further integration.
French lawmakers pass conversion therapy ban bill
Measure awaits President Emmanuel Macron's signature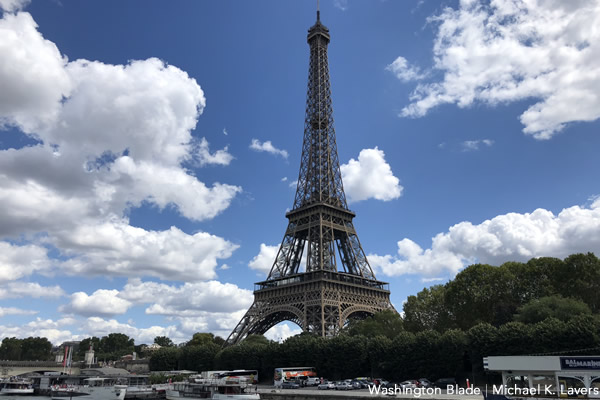 PARIS — French lawmakers on Tuesday approved a bill that would ban so-called conversion therapy in the country.
Têtu, an LGBTQ magazine in France, notes anyone who "practices, (engages in behaviors), or (makes) repeated comments aimed at modifying or repressing a person's real or supposed sexual orientation or gender identity that physically deteriorates their physical or mental health" would face two years in prison and a €30,000 ($33,778.50) fine. The penalties would increase to three years in prison and a €45,000 ($50,667.75) if the person who undergoes conversion therapy is a minor.
The National Assembly in October unanimously approved a conversion therapy ban bill. The chamber and the French Senate agreed to the measure that passed on Tuesday.
France would join Malta and a handful of other countries to ban conversion therapy if President Emmanuel Macron signs the bill.
A bill that will ban conversion therapy in Canada received final approval in the country's Senate on Dec. 7. The measure will take effect next month after it received royal assent.
EU court recognizes same-sex couples, children
Landmark ruling stems from Bulgaria case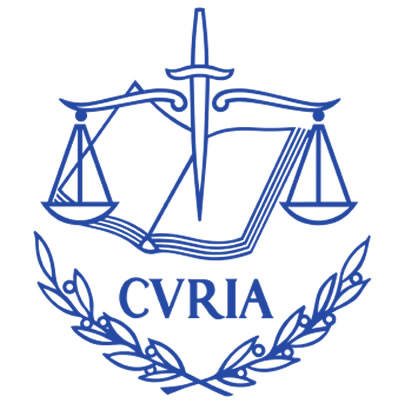 LUXEMBOURG — The European Union's highest court on Tuesday issued a landmark ruling that paves the way for the legal recognition of same-sex couples and their children throughout the EU.
The European Court of Justice issued the ruling in the case of a same-sex couple who was unable to receive a Bulgarian birth certificate for their daughter who was born in Spain.
One of the child's parents was born in Bulgaria, and the other was born in Gibraltar.
Spain denied the child citizenship because her parents were not Spanish citizens. The U.K. also denied the child British citizenship because the British Nationality Act of 1981 did not allow her Gibraltar-born parent to transfer British citizenship to her.
ILGA-Europe in a press release notes Bulgarian authorities denied a request for the child to become a Bulgarian citizen based on the argument "that a child cannot have two mothers, and refused to issue a birth certificate in which the parents are two persons of the same sex."
"Sara was therefore deprived of Bulgarian, and therefore European citizenship, and was at risk of statelessness," notes the press release. "Currently, the child has no personal documents and cannot leave Spain, the country of the family's habitual residence. The lack of documents restricts Sara's access to education, healthcare, and social security in Spain."
ILGA-Europe notes the ruling "asserts that the Bulgarian authorities are obliged to issue an identity card or a passport to" the child and "all other EU member states are obliged to recognize" it.
"We are thrilled about the decision and cannot wait to get Sara her documentation and finally be able to see our families after more than two years," said the child's parents in the ILGA-Europe press release. "It is important for us to be a family, not only in Spain but in any country in Europe and finally it might happen. This is a long-awaited step ahead for us but also a huge step for all LGBT families in Bulgaria and Europe."
Denitsa Lyubenova, director of legal programs for Deystvie, a Bulgarian LGBTQ rights organization, represents the couple. Lyubenova in her own statement also applauded the ruling.
"All European citizens should be treated equally," said Lyubenova. "Bulgaria is obliged to recognize Sarah's legal relationship with her two mothers. Bulgaria cannot rely on its national and constitutional identity and public order to derogate from the fundamental rights of EU citizens."
French National Assembly moves to ban conversion therapy
Country's Senate will now consider measure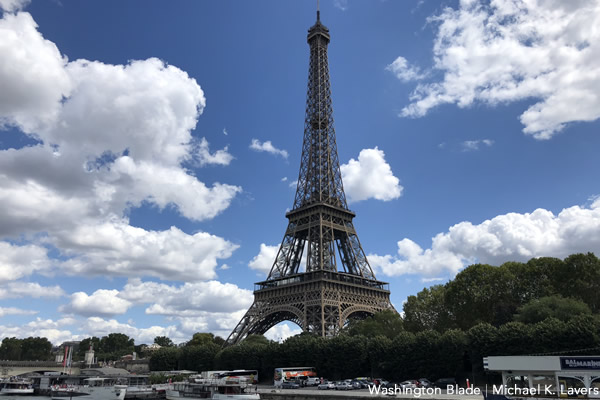 PARIS—Members of France's National Assembly on Tuesday unanimously approved a bill that would ban so-called conversion therapy in the country.
Têtu, a French LGBTQ magazine, reports conversion therapy practitioners would face two years in prison and a €30,000 ($34,652.55) fine. Those who administer the widely discredited practice to a minor would face three years in prison and a €45,000 ($51,978.82) fine.
Practitioners could also lose their medical license for up to 10 years.
The bill, which a member of President Emmanuel Macron's party introduced, now goes to the French Senate.
Malta is one of the handful of countries that ban conversion therapy.
Lawmakers in Finland, New Zealand and Canada are considering measures that would prohibit the practice.