EU threatens to withhold funds over LGBTQ 'free zones' in Poland
Poland has seen a resurgence in the past three years of rightwing religious ultra-conservative groups in this heavily Catholic country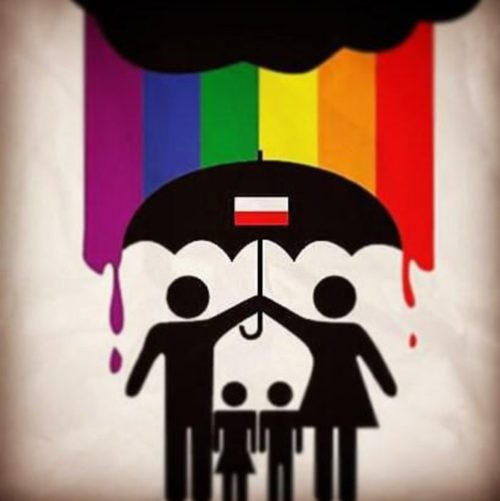 BRUSSELS – The executive branch of the European Union, the European Commission, sent letters out last week to the governors of five of Poland's voivodeships, (provinces) warning that pandemic relief funds totaling over 126 million euros ($150 million) will be withheld over anti-LGBTQ measures passed in their jurisdictions.
The EU Commission, which is chiefly responsible for for proposing legislation, enforcing EU laws and directing EU administrative operations, notified the governors and the government of Polish President Andrzej Duda and Prime Minister Mateusz Morawiecki that the coronavirus response investment initiative (CRII) funds from the Recovery assistance for cohesion and the territories of Europe (REACT-EU), would be rescinded over the so-called 'LGBTQ Free Zones' established in the five provinces.
Poland has seen a resurgence in the past three years of rightwing religious ultra-conservative groups backed by nationalistic extremists in this heavily Catholic country of 38 million, which have led to passage of measures to restrict pride parades and other LGBTQ+-friendly events from taking place.
Proponents of these measures claim the necessity of the provinces to be "free of LGBTQ ideology" saying this is mandated by average Poles as well as by the anti-LGBTQ+ views of the Catholic Church.
Last month, two separate LGBTQ Equality marches known as marsze równości were held Saturday under a heavy police presence in the southern city of Częstochowa and the Baltic seaside port city of Gdańsk.
Polish media outlet RMF24 reported no major incidents or violence at either march, unlike previous year's marches where clashes with anti-LGBTQ+ Polish nationalist, far right conservative and catholic protesters had disrupted the marches and there were injuries inflicted. The local governments had increased their police presence to forestall incidents which would have led to violent counter protests.
The 26-year-old head of a regional far-right youth organization in Opole, southwestern Poland, Bartlomiej Czuchnowski, who had traveled to the Częstochowa march to protest told the Associated Press; "This is a clear provocation, because LGBT circles have always been anti-Catholic, anti-Christian, you can even say. So their march in this direction, into the heart of the Polish nation, into the heart of Polish Catholicism, is an open provocation."
Although several Polish courts have weighed in ruling the measures unconstitutional, little actions have been taken to mitigate them.
In July of 2020, the anti-LGBTQ president of Poland, Andrzej Duda, won re-election. Activists have sharply criticized Duda — head of Poland's conservative Law and Justice party — over his anti-LGBTQ rhetoric.
Duda in June of last year said LGBTQ "ideology" is more harmful than communism.
Justyna Nakielska of Kampania Przeciw Homofobii, a Polish LGBTQ advocacy group, told the Blade's International Editor Michael Lavers that Duda has publicly described LGBTQ Poles as "a threat to the family" and said they "want to sexualize children."
This past June, the leaders of 17 European Union countries had signed a letter that urges the EU to fight anti-LGBTQ discrimination. The EU has also called out the anti-LGBTQ measures taken more recently in Hungry.
ILGA-Europe, a Brussels based advocacy group promoting the interests of lesbian, gay, bisexual, trans and intersex people, at the European level, in a statement it sent to the Blade in June after the EU letter was issued, notes that both Hungary and Poland, another EU country in which lawmakers have sought to restrict LGBTQ rights in recent years are at odds with the EU position on LGBTQ+ people.
"For quite some time now, we've been informing EU ministers about systematic breaches of EU law committed by Hungary and Poland, which impact on LGBTI rights and the lives of LGBTI people," says ILGA-Europe.
"This week's developments seem to suggest that the European Commission and a number of member states finally heard that call. Time to keep up the action and follow through on its values and responsibilities as guardians of EU law, keeping the important commitments made this week."
The EU Commission and the government of Poland did not respond to requests for comment.
French lawmakers pass conversion therapy ban bill
Measure awaits President Emmanuel Macron's signature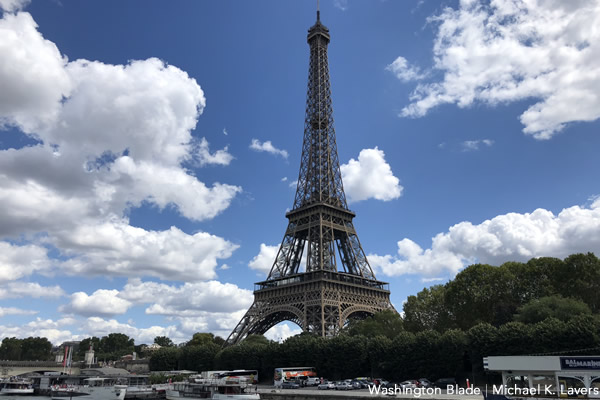 PARIS — French lawmakers on Tuesday approved a bill that would ban so-called conversion therapy in the country.
Têtu, an LGBTQ magazine in France, notes anyone who "practices, (engages in behaviors), or (makes) repeated comments aimed at modifying or repressing a person's real or supposed sexual orientation or gender identity that physically deteriorates their physical or mental health" would face two years in prison and a €30,000 ($33,778.50) fine. The penalties would increase to three years in prison and a €45,000 ($50,667.75) if the person who undergoes conversion therapy is a minor.
The National Assembly in October unanimously approved a conversion therapy ban bill. The chamber and the French Senate agreed to the measure that passed on Tuesday.
France would join Malta and a handful of other countries to ban conversion therapy if President Emmanuel Macron signs the bill.
A bill that will ban conversion therapy in Canada received final approval in the country's Senate on Dec. 7. The measure will take effect next month after it received royal assent.
EU court recognizes same-sex couples, children
Landmark ruling stems from Bulgaria case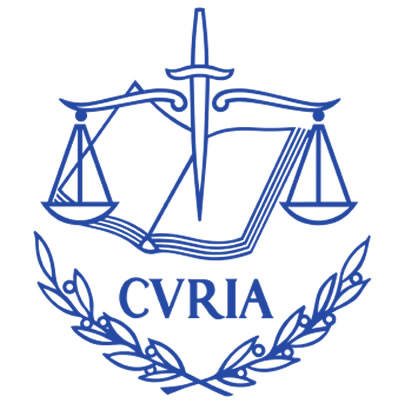 LUXEMBOURG — The European Union's highest court on Tuesday issued a landmark ruling that paves the way for the legal recognition of same-sex couples and their children throughout the EU.
The European Court of Justice issued the ruling in the case of a same-sex couple who was unable to receive a Bulgarian birth certificate for their daughter who was born in Spain.
One of the child's parents was born in Bulgaria, and the other was born in Gibraltar.
Spain denied the child citizenship because her parents were not Spanish citizens. The U.K. also denied the child British citizenship because the British Nationality Act of 1981 did not allow her Gibraltar-born parent to transfer British citizenship to her.
ILGA-Europe in a press release notes Bulgarian authorities denied a request for the child to become a Bulgarian citizen based on the argument "that a child cannot have two mothers, and refused to issue a birth certificate in which the parents are two persons of the same sex."
"Sara was therefore deprived of Bulgarian, and therefore European citizenship, and was at risk of statelessness," notes the press release. "Currently, the child has no personal documents and cannot leave Spain, the country of the family's habitual residence. The lack of documents restricts Sara's access to education, healthcare, and social security in Spain."
ILGA-Europe notes the ruling "asserts that the Bulgarian authorities are obliged to issue an identity card or a passport to" the child and "all other EU member states are obliged to recognize" it.
"We are thrilled about the decision and cannot wait to get Sara her documentation and finally be able to see our families after more than two years," said the child's parents in the ILGA-Europe press release. "It is important for us to be a family, not only in Spain but in any country in Europe and finally it might happen. This is a long-awaited step ahead for us but also a huge step for all LGBT families in Bulgaria and Europe."
Denitsa Lyubenova, director of legal programs for Deystvie, a Bulgarian LGBTQ rights organization, represents the couple. Lyubenova in her own statement also applauded the ruling.
"All European citizens should be treated equally," said Lyubenova. "Bulgaria is obliged to recognize Sarah's legal relationship with her two mothers. Bulgaria cannot rely on its national and constitutional identity and public order to derogate from the fundamental rights of EU citizens."
French National Assembly moves to ban conversion therapy
Country's Senate will now consider measure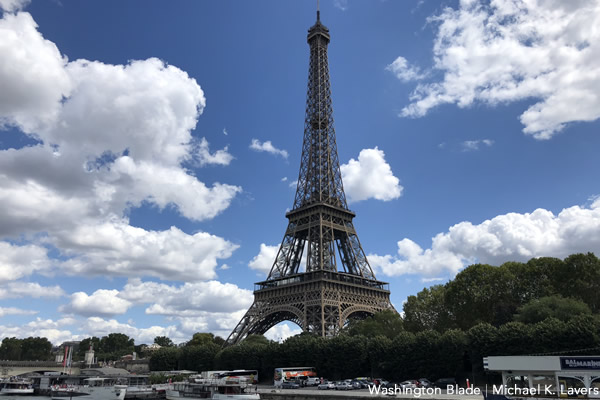 PARIS—Members of France's National Assembly on Tuesday unanimously approved a bill that would ban so-called conversion therapy in the country.
Têtu, a French LGBTQ magazine, reports conversion therapy practitioners would face two years in prison and a €30,000 ($34,652.55) fine. Those who administer the widely discredited practice to a minor would face three years in prison and a €45,000 ($51,978.82) fine.
Practitioners could also lose their medical license for up to 10 years.
The bill, which a member of President Emmanuel Macron's party introduced, now goes to the French Senate.
Malta is one of the handful of countries that ban conversion therapy.
Lawmakers in Finland, New Zealand and Canada are considering measures that would prohibit the practice.