Spain's prime minister to chair hate crimes meeting
Man who claimed he was attacked in Madrid recanted story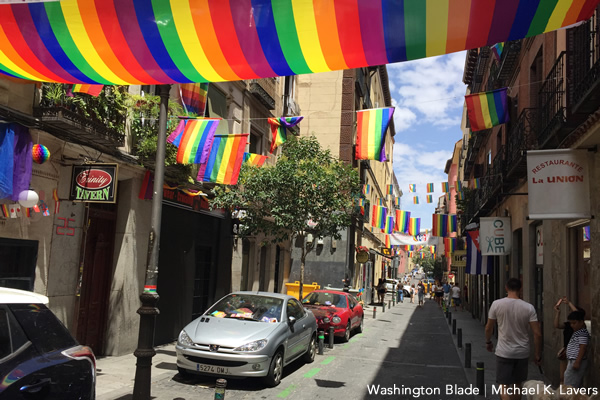 UPDATE: El País, a Spanish newspaper, has reported the man who claimed to have been assaulted in Madrid has admitted he made the story up.
Spanish Prime Minister Pedro Sánchez on Friday will preside over a meeting of his country's anti-hate crimes commission after a reported anti-gay attack in Madrid.
El País reported a 20-year-old man on Sunday claimed eight hooded men attacked him in Madrid's Malaseña neighborhood. A police spokesperson told El País the assailants also reportedly verbally abused the man and cut his lip.
"There is no place for hate in our society," tweeted Sánchez on Monday. "I profoundly condemn this homophobic attack. We will not allow it. We will continue working towards an open and diverse country in which nobody is afraid to be who they are, in which everyone can live free and secure."
En nuestra sociedad no tiene cabida el odio. Mi rotunda condena a este ataque homófobo. No vamos a permitirlo. Seguiremos trabajando por un país abierto y diverso, donde nadie tenga miedo a ser quien es, en el que todos/as vivamos libres y seguros.

Mi cariño al joven agredido. https://t.co/YDjWENyeVa

— Pedro Sánchez (@sanchezcastejon) September 6, 2021
Isabel Rodríguez, a spokesperson for the Spanish government, announced Sánchez will chair the meeting on Friday.
"Hate crimes must receive the highest social and political condemnation," said Rodríguez, according to Reuters.
The murder of Samuel Luis Muñiz, a 24-year-old gay man, in northwestern Spain's Galicia region in July sparked outrage across the country and around the world.
Rubén López of the Madrid Observatory against LGTBphobia, told El País there have been 103 reported anti-gay assaults in Madrid so far in 2021.
Ukrainian activists participate in Berlin Pride march
Russia launched war against Ukraine in February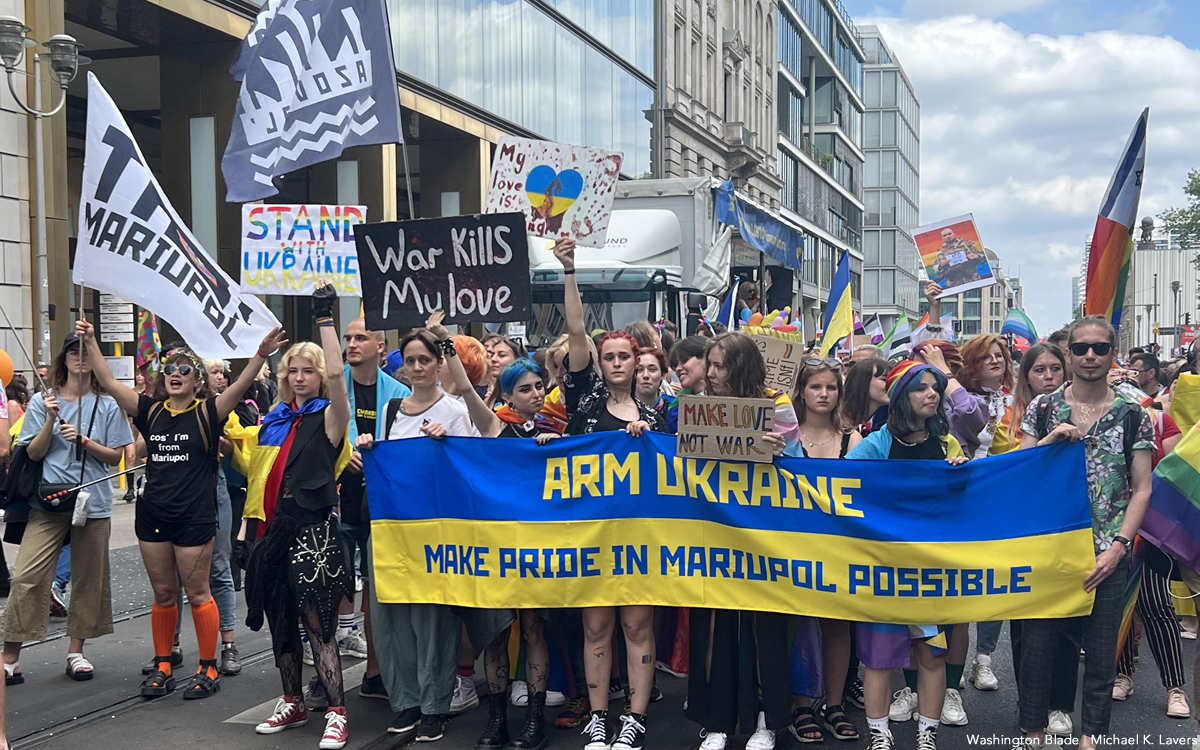 BERLIN — Members of Ukrainian LGBTQ rights organizations are among the upwards of 500,000 people who took part in Berlin's annual Pride parade on Saturday.
The Christopher Street Day march — which began near Berlin's Potsdamer Platz — passed through the city until it ended at the Brandenburg Gate. Members of Kyiv and Kharkiv Pride and the Organization of Refuge, Asylum and Refugee are among those who took part.
The march took place less than five months after Russia launched its war against Ukraine.
European Union sues Hungary over its LGBTQ+ rights violations
The EU also sued Hungary for breaching EU telecoms rules over refusal to renew the license of a broadcaster critical of the Orban government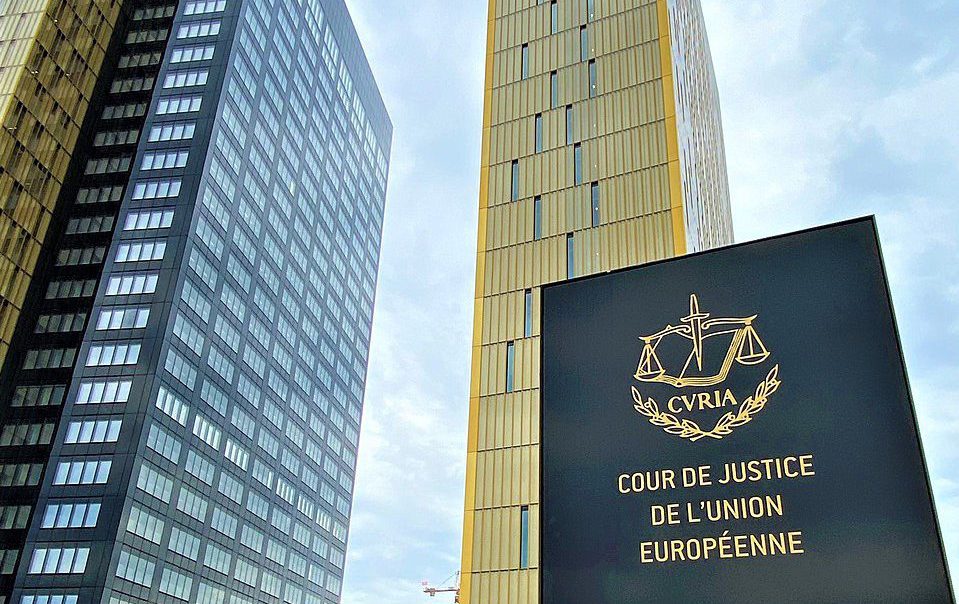 LUXEMBOURG CITY, Luxembourg – In two separate filings Friday with the Court of Justice in the Palais de la Cour de Justice, the European Commission sued Hungary over a Hungarian law which discriminates against people on the basis of their sexual orientation and gender identity.
The EU Commission also sued the government of Hungary's nationalist Prime Minister Viktor Orban for breaching EU telecoms rules with the Hungarian Media Council's refusal to renew the license of Klubradio, a broadcaster critical of Orban's government.
The Hungarian law, in particular, singles out and targets LGBTQ+ content that 'promotes or portrays' what it refers to as 'divergence from self-identity corresponding to sex at birth, sex change or homosexuality' for individuals under 18.
The Commission noted in a press release the referral to Court is the next step of the infringement procedure launched by the Commission on 15 July 2021 against Hungary with a letter of formal notice.
As the Hungarian authorities did not sufficiently respond to the concerns of the Commission in relation to equality and the protection of fundamental rights, and did not include any commitment to remedy the incompatibility, the Commission sent a reasoned follow-up opinion to Hungary on 2 December 2021.
Orban, who has publicly proclaimed that he is a "defender of traditional family Catholic values," has been criticised by international human rights groups as discriminating against LGBTQ+ people with this law which European Commission President Ursula von der Leyen called a "disgrace."
The protection of children is an absolute priority for the EU and its Member States the press release continued and noted:
The Hungarian law contains provisions which are not justified on the basis of promoting this fundamental interest or are disproportionate to achieve the stated objective. It violates the following EU rules:
The Audiovisual Media Services Directive, which the law breaches as regards standards for audio-visual content and the free provision of cross-border audiovisual media services. Hungary put in place unjustified and disproportionate restrictions which discriminate against people based on their sexual orientation and gender identity.
The e-commerce Directive and its country of origin provision. The law restricts the provision of services displaying content portraying different sexual orientations to minors, including when these services originate from other Member States, and Hungary failed to justify these restrictions.
The Treaty principle of freedom to provide services (Article 56 TFEU) and the Services Directive. The addressees of parts of the law fall under the definition of a service under EU rules. The freedom to provide services can only be limited if the restrictions imposed by the law are duly justified, non-discriminatory, and proportionate, which Hungary has failed to demonstrate.
The right to data protection, in particular because the national provisions do not define precisely who can be authorised to access sensitive personal data stored in the Criminal Records System and whose data can be targeted by such access. Furthermore, the national provisions do not establish objective criteria to justify the necessity of the access to the data.
The Single Market Transparency Directive, as Hungary failed to notify the Commission in advance of the adoption of some of the contested provisions despite the obligation to do so laid down in the Directive.
In the context of implementation of EU law, the Hungarian law also violates in a systematic manner several fundamental rights enshrined in the EU Charter of Fundamental Rights. This includes the inviolability of human dignity, the right to freedom of expression and information, the right to private and family life, as well as the right to non-discrimination. Due to of the gravity of these violations, the contested provisions also violate the common values laid down in Article 2 TEU.
Background
On 15 June 2021, the Hungarian Law purportedly aiming at taking stricter action against paedophile offenders and amending certain laws to protect children was adopted. Some of the new provisions target and limit the access of minors to content and advertisements that "promotes or portrays" the so-called "divergence from self-identity corresponding to sex at birth, sex change or homosexuality".
Prior to its passage over 5,000 people, LGBTQ activists and supporters along with human rights activists demonstrated in front of the Parliament in Budapest, angered by legislation banning any content portraying or promoting homosexuality or sex reassignment to anyone under 18.
It was sponsored by Fidesz, Prime Minister Viktor Orban's ruling conservative party and essentially equates sexual and gender diversity people to paedophilia.
In its second referral to the Court, the Commission sued Hungary for breaching EU telecoms rules.
In a press release the EU noted: The Commission believes that Hungary is in breach of EU law by applying disproportionate and non-transparent conditions to the renewal of Klubradio's rights to use radio spectrum. Moreover, the Commission considers that Hungary applied the relevant rules in a disproportionate and discriminatory manner and that Hungary failed to adopt timely decisions. Through its conduct, Hungary has also violated the freedom of speech as enshrined in the Charter of Fundamental Rights of the EU.
Hungary's disproportionate and discriminatory actions prevented Klubradio from continuing its activity in the radio broadcasting sector on the basis of radio frequency.
Council of Europe upholds report denouncing 'virulent' LGBTQ attacks
"LGBTI equality is not a zero-sum game, nor is it a battle for revolutionary ideas," "It is a question of dignity and fundamental rights"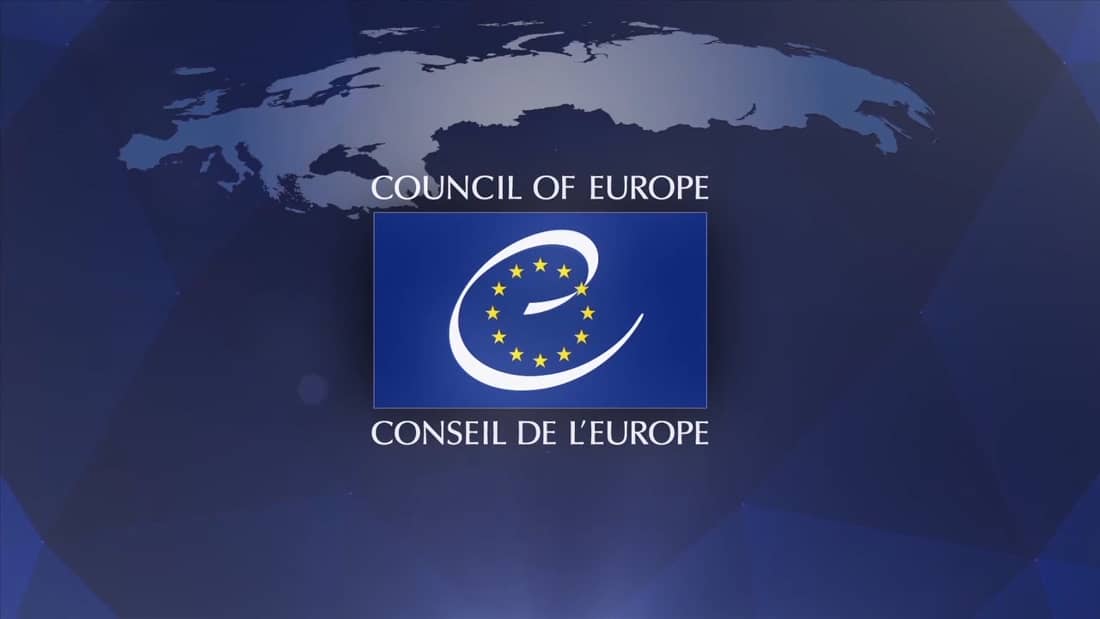 STRASBOURG, France – The Council of Europe's Parliamentary Assembly voted Tuesday to uphold a scathing report that denounced "virulent attacks" against LGBTQ people in multiple country's, including the United Kingdom.
The report – titled "Combating rising hate against LGBTI people in Europe" – by the council, a 47-nation international human rights organization founded after World War II, aimed at the European countries allowing the "backsliding" of LGBTQ rights in the continent. 
"The rising hatred against LGBTI people being witnessed in Europe today is the result of sustained and often well-organised attacks on their human rights," the report read, adding that "States must act urgently" to "prevent further backsliding."
The council's parliamentary arm voted 48-6 to adopt the report.
Though the resolution acknowledges that Europe has made "significant progress towards making equal rights a reality," it noted an "increase in hate speech and hate crime." It added that many attacks "come from political and religious leaders."
Specifically, the report criticized Hungary, Poland, the Russian Federation, Turkey and the U.K. for launching "virulent attacks" against LGBTQ people "for years."
"These attacks deliberately mis-characterise the fight for the equality of LGBTI people as so-called 'gender ideology' and seek to stifle the identities and realities of all those who challenge the social constructs that perpetuate gender inequalities and gender-based violence in our societies," it read.
The report added that believing in "gender critical" views denies the "very existence of LGBTI people [and] dehumanise[s] them."
The vote comes at a time when some European nations are attacking LGBTQ rights.
Poland made worldwide headlines for its "LGBTQ Free Zones" and a proposed law that would ban the so-called "promotion" of LGBTQ+ lifestyles.
In September, the European Commission threatened to withhold pandemic relief funds, totaling over 126 million euros ($150 million), in Polish jurisdictions that passed measures forming "LGBTQ Free Zones." Some regions have since repealed the anti-LGBTQ+ resolution.
Last year, Hungary passed a law that bans the promotion of homosexuality and gender-affirming surgery to minors.
In response, the European Union (EU) launched legal action against Hungary, saying the legislation violated "fundamental rights of LGBTIQ people" under EU law. Hungary has since announced that it will hold a referendum on the law in April.
David Blencathra – a member of the House of Lords, the second chamber of the U.K. Parliament – condemned the inclusion of the U.K. in the resolution to his fellow parliamentarians.
"I have never before seen such a biased, distorted, utterly wrong work of fiction than his comments about the United Kingdom," he said, adding: "we don't need any lectures on how to protect gay rights."
Blencathra also agreed with Harry Potter author J.K. Rowling's statement, "erase sex and you erase same-sex attraction." Many people denounced Rowling's comment, among others, as being transphobic.
"It is not trans people who are under attack in the U.K., it is women," he said.
However, the report notes that "these attacks are harmful to women as well as LGBTI people."
Ultimately, Blencathra was one of the six to vote against the resolution.
In conclusion, the report stated that governments and parliaments "must redouble their efforts to dismantle the heteronormative structures and anti-gender movements in our societies, which perpetuate gender inequality and prevent the acceptance of LGBTI people as equals – and which, in so doing, deny LGBTI people (and all women) dignity and respect."
"LGBTI equality is not a zero-sum game, nor is it a battle for revolutionary ideas," it said. "It is a question of dignity and fundamental rights."
Editor's Note: The Council of Europe, founded in 1949, is the oldest organisation working for European integration with a particular emphasis on legal standards and protection of human rights, democratic development and the rule of law in Europe. It is an international organisation with legal personality recognised under public international law that serves 800 million Europeans in 47 member states.
The Council of Europe's work has resulted in standards, charters and conventions to facilitate cooperation between European countries, and further integration.