Spain's prime minister to chair hate crimes meeting
Man who claimed he was attacked in Madrid recanted story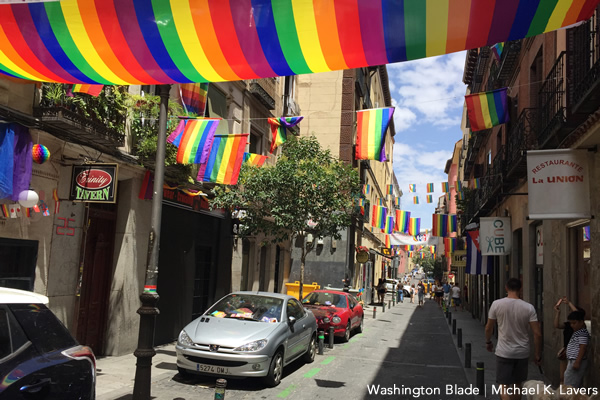 UPDATE: El País, a Spanish newspaper, has reported the man who claimed to have been assaulted in Madrid has admitted he made the story up.
Spanish Prime Minister Pedro Sánchez on Friday will preside over a meeting of his country's anti-hate crimes commission after a reported anti-gay attack in Madrid.
El País reported a 20-year-old man on Sunday claimed eight hooded men attacked him in Madrid's Malaseña neighborhood. A police spokesperson told El País the assailants also reportedly verbally abused the man and cut his lip.
"There is no place for hate in our society," tweeted Sánchez on Monday. "I profoundly condemn this homophobic attack. We will not allow it. We will continue working towards an open and diverse country in which nobody is afraid to be who they are, in which everyone can live free and secure."
En nuestra sociedad no tiene cabida el odio. Mi rotunda condena a este ataque homófobo. No vamos a permitirlo. Seguiremos trabajando por un país abierto y diverso, donde nadie tenga miedo a ser quien es, en el que todos/as vivamos libres y seguros.

Mi cariño al joven agredido. https://t.co/YDjWENyeVa

— Pedro Sánchez (@sanchezcastejon) September 6, 2021
Isabel Rodríguez, a spokesperson for the Spanish government, announced Sánchez will chair the meeting on Friday.
"Hate crimes must receive the highest social and political condemnation," said Rodríguez, according to Reuters.
The murder of Samuel Luis Muñiz, a 24-year-old gay man, in northwestern Spain's Galicia region in July sparked outrage across the country and around the world.
Rubén López of the Madrid Observatory against LGTBphobia, told El País there have been 103 reported anti-gay assaults in Madrid so far in 2021.
One Polish 'LGBTQ Free Zone' reverses status after EU threatens funding
Poland has seen a resurgence in the past three years of rightwing religious ultra-conservative groups in this heavily Catholic country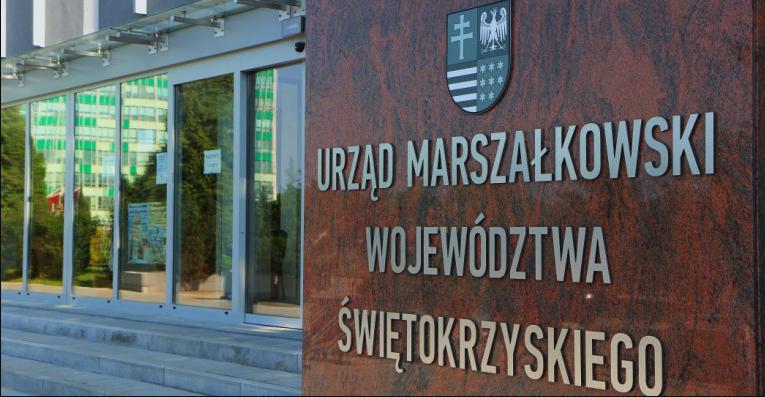 KIELCE, Świętokrzyskie Voivodeship, Poland – In a reversal of policy the Sejmik Województwa Świętokrzyskiego, a unicameral regional legislature in Southern Poland voted in a special emergency session Wednesday to revoke an LGBTQ resolution that it had passed in 2019 under threat of losing European Union funding.
The executive branch of the European Union, the European Commission, sent letters out in late August to the governors of five of Poland's voivodeships, (provinces) warning that pandemic relief funds totaling over 126 million euros ($150 million) will be withheld over anti-LGBTQ measures passed in their jurisdictions.
The EU Commission, which is chiefly responsible for for proposing legislation, enforcing EU laws and directing EU administrative operations, notified the governors and the government of Polish President Andrzej Duda and Prime Minister Mateusz Morawiecki that the coronavirus response investment initiative (CRII) funds from the Recovery assistance for cohesion and the territories of Europe (REACT-EU), would be rescinded over the so-called 'LGBTQ Free Zones' established in the five provinces.
Poland has seen a resurgence in the past three years of rightwing religious ultra-conservative groups backed by nationalistic extremists in this heavily Catholic country of 38 million, which have led to passage of measures to restrict pride parades and other LGBTQ+-friendly events from taking place.
In the resolution passed in 2019 by the regional assembly of Sejmik Województwa Świętokrzyskiego, part of the language included "opposition to the attempts to introduce LGBT ideology to local government communities and the promotion of this ideology in public life."
The resolution also noted; "deep disapproval and strong opposition to the attempts by liberal political and social circles to promote an ideology based on LGBT affirmation, which are in clear contradiction to the cultural heritage and centuries-old Christian traditions not only of the Swietokrzyski region but also of Poland and Europe."
The Associated Press reported that Swietokrzyskie is the first area of Poland to rescind such a measure after becoming colloquially known as an "LGBT-free zone." Its move came after the country's government asked authorities in several regions to revoke their largely symbolic anti-LGBT resolutions.
Although several Polish courts have weighed in ruling the measures unconstitutional, little actions have been taken to mitigate them.
In July of 2020, the anti-LGBTQ president of Poland, Andrzej Duda, won re-election. Activists have sharply criticized Duda — head of Poland's conservative Law and Justice party — over his anti-LGBTQ rhetoric.
Duda in June of last year said LGBTQ "ideology" is more harmful than communism.
Justyna Nakielska of Kampania Przeciw Homofobii, a Polish LGBTQ advocacy group, told the Blade's International Editor Michael Lavers that Duda has publicly described LGBTQ Poles as "a threat to the family" and said they "want to sexualize children."
Spanish prosecutor investigating if neo-Nazi march was a hate crime
Nazi flags- shouts of "queer out of our neighborhoods, Sieg Heil & "you're not Spanish because you're not white." Nazi hate march in Chueca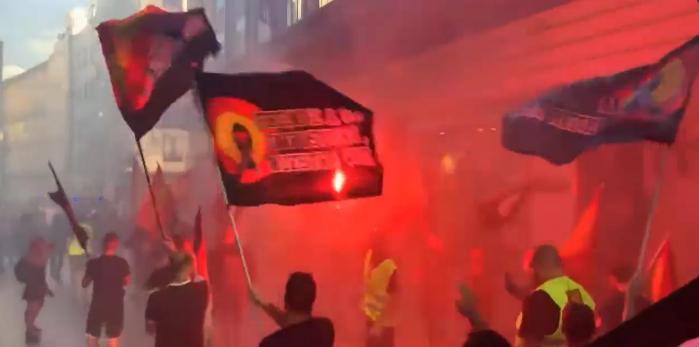 MADRID, Spain – Hundreds of neo-Nazi and far-right nationalist marchers carrying flags, signs and flares descended on the barrio of Chueca, which is home to the Spanish capital city's LGBTQ+ community this past Saturday.
Shouting offensive slogans during the two-hour demonstration such as; "get those sidosos [AIDS-ridden people] out of Madrid," or "out of our neighborhoods, fags and queers," the marchers accompanied by Spanish National Police in riot gear made their way through the streets of Chueca headed to the city's landmark Puerta del Sol square.
The neo-Nazi contingent also disparaged migrants and people of color.
Banderas nazis, gritos de "fuera maricas de nuestros barrios, Sieg Heil, saludos nazis y "tú no eres español porque no eres blanco".

Desfile de odio nazi hoy en Chueca. Si protestas contra esto, te pueden acusar de un "delito de odio por motivos ideológicos". pic.twitter.com/cX9iokx6CQ

— Miquel Ramos (@Miquel_R) September 18, 2021
English: Nazi flags, shouts of "queer out of our neighborhoods, Sieg Heil, Nazi greetings and "you're not Spanish because you're not white." Nazi hate parade today in Chueca.
A gay Spanish filmmaker who lives in the barrio tweeted; "Get #fascists out of our neighborhoods. This is how we received the Nazis in #Chueca."
Fuera #fascistas de nuestros barrios. Así recibimos en #Chueca a los nazis. pic.twitter.com/HxIyee8lPc

— Carlos Guitart (@escalopito) September 18, 2021
On Monday, the Madrid Prosecutor's office opened an investigation into the march to determine if the march violated Spain's hate crime laws. La Voz de Galicia, a Spanish media outlet reported that prosecutors sent two letters to the Provincial Information Brigade of the National Police and the Interior Ministry to collect information on whether what happened during the march to protest could constitute a hate crime.
Homophobic hate crimes have been in the headlines in Spain since a man was beaten to death in July over his sexual orientation. Spanish police arrested three people in connection with the murder of 24-year-old Samuel Luiz Muñiz that has been categorized as an anti-gay hate crime.
Muñiz was beaten to death early on July 3 after he and a group of friends left a nightclub in A Coruña, a city in northwestern Spain's Galicia region. Witnesses say Luiz's assailants used anti-gay slurs against him.
Hungarian PM Viktor Orban says EU blocking funds over LGBTQ policies
A spokesperson for the EU said its refusal to sign-off on Hungary's recovery plans is not related to the anti-LGBTQ laws.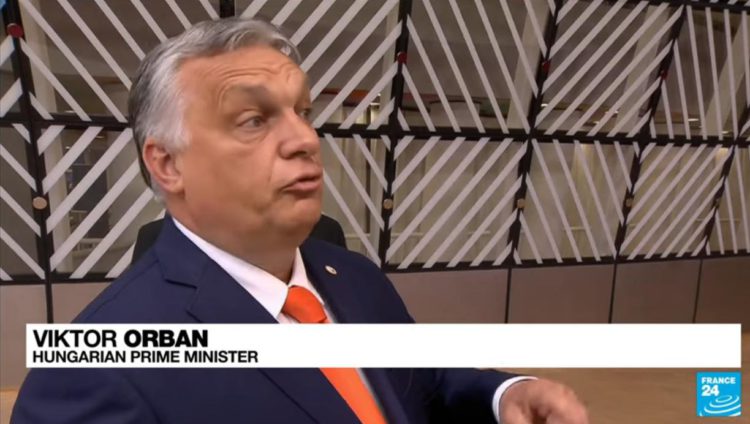 BUDAPEST – In an interview with Hungarian state media this past Friday, Hungarian Prime Minister Viktor Orban accused the European Commission, the executive branch of the European Union, of blocking funding for his country's coronavirus recovery plan over its anti-LGBTQ policies.
"The funds are loans that Brussels does not want to give us because of the debate on our LGBT policy," he said.
A spokesperson for the EU said that the refusal to sign-off on Hungary's planned spending and validation of Hungary's recovery plans is not related on the recent passage of anti-LGBTQ laws. The EU maintains that its concerns are the lack of independence of the Hungarian judiciary coupled with an insufficient fight against corruption.
The deadline for the EU Commission to review Hungary's plan was extended until the end of this month. Orban's government had submitted its plan last May. The EU has yet to disburse the allocated €7.2m in grants.
The Hungarian National Assembly approved legislation in June that prohibits sharing with anyone under the age of 18 any material that portrays or describes homosexuality or gender identity linking it to another legislative measure by amendment that purports to protect minors against paedophilia.
In a statement to France 24 English in June Orban defended the law saying that he was supportive of LGBTQ rights but he characterized the law as to defend the right of parents to educate their children in regards to human sexuality.
European Commission President Ursula von der Leyen has publicly labeled the law a "disgrace".
"This bill clearly discriminates against people on the basis of their sexual orientation and it goes against all the values, the fundamental values of the European Union and this is human dignity, it is equality and is human fundamental rights, so we will not compromise on these principles," said von der Leyen.
In July the law, which had added a provision banning sex-reassignment surgery to minors, took effect.
Despite the increasing backlash to the anti-LGBTQ law and policies, Hungarian officials continue to support the measures. On Facebook this past Wednesday Hungary's Justice Minister Judit Varga wrote that it is her country's right to protect its "culture, national identity and the family values rooted in them." taking aim at EU Commissioner Thierry Breton, Varga noted, "We reject categorically the assumption that the purpose of the law would be exclusion or discrimination. […] It's only about the upbringing of Hungarian children and the protection of minors.