Finnish lawmakers to consider conversion therapy ban
More than 50,000 people supported citizens initiative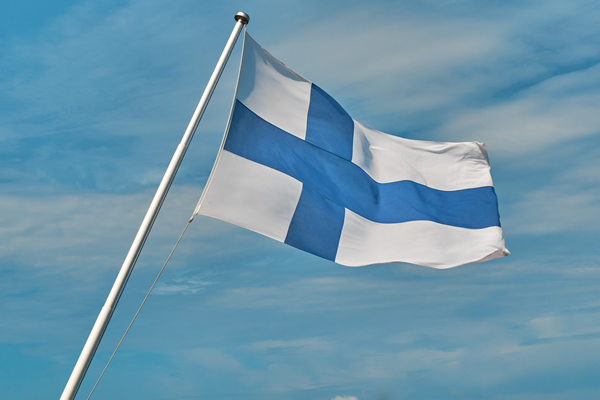 HELSINKI, Finland — Lawmakers in Finland will consider a ban on so-called conversion therapy after a successful citizens' initiative.
The Finnish Broadcasting Company (YLE) reported Perttu Jussila launched the initiative in July.
At least 50,000 people needed to support the initiative in order for MPs to consider the issue. The initiative as of Tuesday had been signed by 52,721 people.
"It's insane that conversion treatments have not been banned yet," Jussila told YLE, while noting Prime Minister Sanna Marin has pledged to end conversion therapy in Finland. "A couple of years have passed now since the government was established, and nothing has really happened. The EU has condemned conversion therapies in its policy, and Malta already banned the treatments in 2016. I simply came to the conclusion that the issue wouldn't be addressed without a citizens' initiative."
Malta is among the handful of countries that ban conversion therapy.
New Zealand Justice Minister Kris Faafoi, who is a member of Prime Minister Jacinda Ardern's Labor Party, in July introduced a bill that would ban conversion therapy in the country. The Canadian Senate later this year is expected to debate an identical measure.
German lawmakers last year approved a bill that banned conversion therapy for minors in the country. Virginia, Maryland, D.C. and California are among the U.S. jurisdictions that also prohibit the practice.
Latvia elects first openly gay President
Latvia's neighbors have also been slow to advance LGBT rights, although Estonia's government is expected to advance a same-sex marriage bill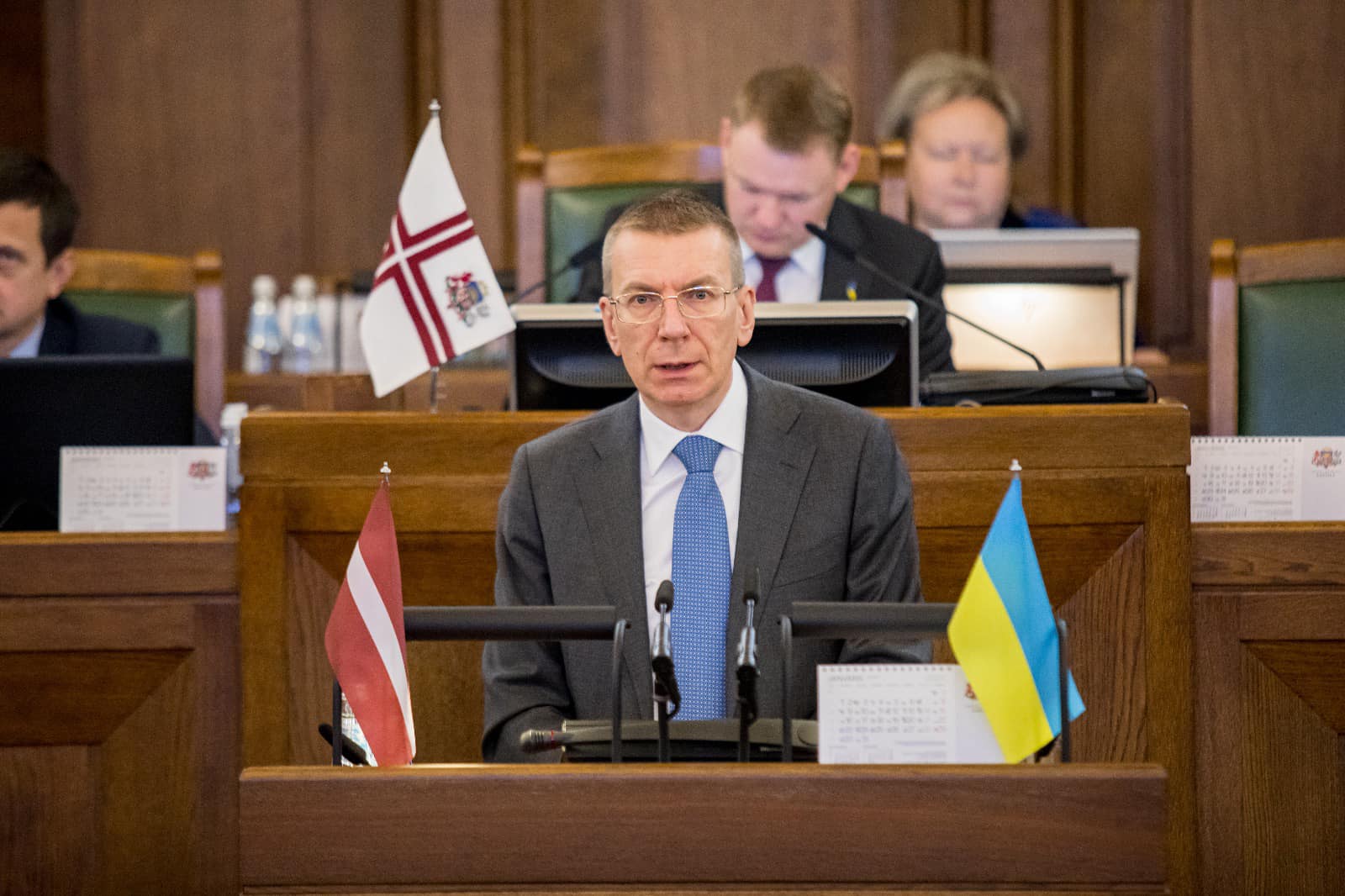 By Rob Salerno | RIGA – The Latvian Parliament elected Edgars Rinkēvičs as the country's next president in a vote held Wednesday. When he assumes office on July 8, he will be the country's first openly gay head of state, as well as the first openly gay head of state of an EU country or a former Soviet country.
Latvia's President is a largely ceremonial role that is elected by the national Parliament. He won a narrow majority of 52 out of 100 votes on the third ballot, held coincidentally during Pride week in the capital, Riga.
Rinkēvičs has served as Latvia's foreign minister since 2011, a post where he became popular for championing European integration.
In 2014, he became the first Latvian political figure to come out publicly, while the country debated a same-sex civil union law. To date, the Latvian Parliament has still been unable to pass any laws recognizing same-sex couples, despite multiple court decisions ordering it to do so.
Reached for comment after the election, the Latvian LGBT advocacy group Mozaika and Riga Pride released a joint statement saying they are thrilled with the election.
"We are thrilled about the fact that Edgars Rinkevics will be the next President of Latvia. First and foremost, he is one of the most popular and professional politicians in Latvia, and with this election "he broke the glass ceiling." He is an absolute inspiration to many young people and the LGBT community at large.
"We are hopeful that he will stand behind his promise to have human rights and democracy as one of his priorities and we believe he will play an instrumental role to strengthen Latvia's society and will make it safer not just for the LGBT community but for many vulnerable groups," the groups say.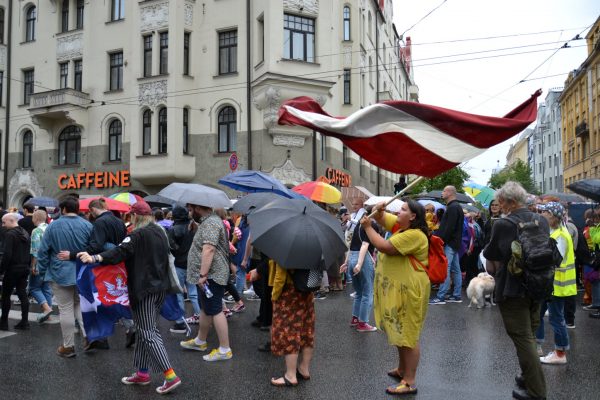 Not everyone has been so thrilled. Former Member of the European Parliament Andrejs Mamikins, tweeted that "God will no longer bless Latvia," in response to the election.
"Today, godlessness won the presidential election in Latvia. Disgrace and misery @edgarsrinkevics," he wrote.
Latvian TV reports that the State Police have opened an investigation into Mamikins' post for possible violations of the law banning incitement to hatred.
Latvia, a deeply conservative Baltic nation of about 1.8 million people about one-third of whom are Russian-speakers, regained its independence amid the breakup of the Soviet Union. Since that time, it has taken a stridently pro-Western political orientation, including joining NATO, the European Union, and the Eurozone.
But the country's political elite has never warmly embraced LGBT rights. According to ILGA-Europe's Rainbow Index 2023, Latvia scored only 22% on a list of legislated rights for LGBT people, placing it 37th among 49 ranked countries.
Latvia's neighbors on the Baltic Sea have also been slow to advance LGBT rights, although Estonia's government is expected to advance a same-sex marriage bill in Parliament next week, and Lithuania's parliament passed a civil union bill through a second reading vote in May.
While openly gay and lesbian people have served as prime minister of several other EU countries – including Ireland's Leo Varadkar, Luxembourg's Xavier Bettel, and Belgium's Elio Di Rupo – Rinkēvičs will be the first gay person to hold the role of head of state of an EU country. The only other openly gay head of state in modern history was Paolo Rondelli, who was one of the two Captains Regent of the microstate San Marino for six months in 2022.
********************************************************************************
Rob Salerno is a writer, journalist and actor based in Los Angeles, California, and Toronto, Canada.