Lawsuit alleges illegal firing of Trans building maintenance tech in D.C.
"Termination was unjustified and was an act of unlawful discrimination over race, sex, sexual orientation, gender identity"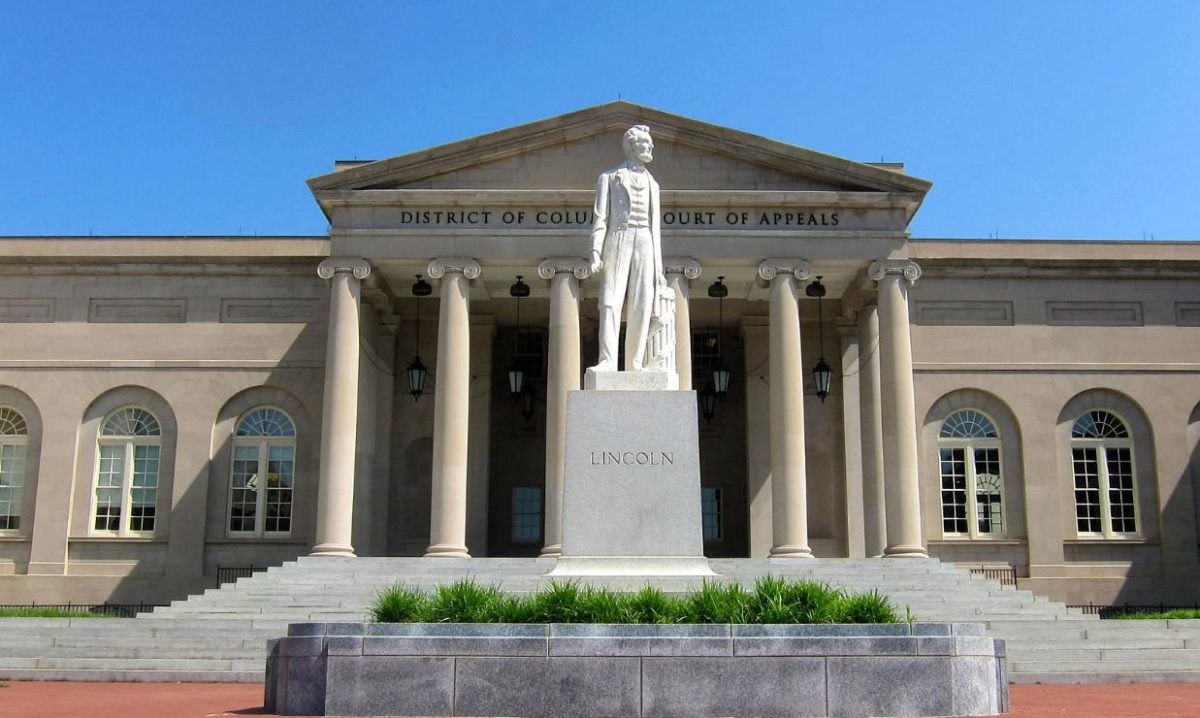 WASHINGTON – The D.C. Court of Appeals is currently deliberating over whether a 51-year-old Transgender man who was fired in June 2019 from his job as a building maintenance technician at three buildings where the D.C. Superior Court and D.C. Court of Appeals are located has legal grounds to contest the firing, which he says was based on his gender identity.
In a little-noticed development, D.C. resident Dion Carter in June 2020 filed a lawsuit in D.C. Superior Court naming the D.C. government as the main defendant in the case on grounds that it plays a role in the funding of the D.C. Courts system and was responsible in part for more than eight years of discrimination and abusive treatment to which Carter was subjected on the job.
At the request of the Office of the D.C. Attorney General, which is representing the DC Court system in the lawsuit, a D.C. Superior Court judge on Jan. 29, 2021, dismissed the lawsuit on procedural grounds without addressing any of Carter's allegations of discrimination.
Superior Court Judge William M. Jackson stated in a three-page ruling that the D.C. Attorney General's Office correctly stated in a motion seeking the dismissal of the case that Carter's lawsuit failed to plead a viable cause of action on two grounds.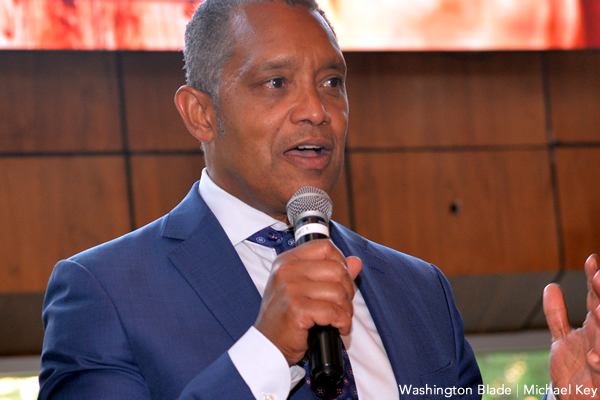 One of the grounds, the AG's office stated, is that the D.C. Courts' Comprehensive Personnel Policy does not provide a remedy for employment discrimination allegations. Jackson cited the second ground for dismissal proposed by the AG's office was that the D.C. Courts' same personnel policy does not provide a private right of action for employees to seek monetary damages in a lawsuit related to discrimination.
In its brief calling for dismissal, the D.C. AG's office also pointed out that Carter's lawsuit was invalid because under court rules pertaining to the D.C. Courts' personnel system, an internal administrative complaint alleging employment discrimination must be filed and carried out to completion before a lawsuit could be filed in court.
In a brief in support of Carter's lawsuit, Carter's attorney, Stephen Pershing, strongly disputes the AG office's assertions, saying at least one Court of Appeals ruling indicated the D.C. Courts' personnel policies legally "mirror" the provisions of the D.C. Human Rights Act, which, among other things, prohibits discrimination based on gender identity and sexual orientation.
Pershing also argued in his court briefs that Carter did file an internal administrative complaint to contest his firing. But he stated that a high-level D.C. Courts' official advised Carter that under the court system's personnel rules, a ruling in Carter's favor could not result in monetary compensation for lost wages or other legal remedies that Carter called for in his complaint. The official advised Carter and Pershing to file the discrimination case in a lawsuit in court, the lawsuit says. This prompted Carter to withdraw his administrative complaint, a development that Pershing now says was based on false and misleading information provided by the D.C. Court's official.
In February 2021, Pershing appealed the dismissal of the case before the D.C. Court of Appeals, requesting that the dismissal be reversed and the case be sent back to D.C. Superior Court, where the specific merits of the case could be argued and presented before a jury.
Since the filing of the appeal, Pershing and attorneys with the Office of the D.C. Attorney General have filed briefs under consideration by the Court of Appeals supporting and opposing the contention that the D.C. Courts' personnel rules allow a remedy for Carter's discrimination claims.
Like the original lawsuit filed in Superior Court, Carter's appeal briefs filed by Pershing state that the alleged discrimination against Carter started shortly after Carter first began working in the court system's building maintenance department in January 2010 as an out lesbian prior to his transition as a male.
At that time Carter already had 15 years of experience in the field of building maintenance technology and became the first woman to hold such as position at the D.C. Courts, the lawsuit says.
According to the lawsuit, the abusive and discriminatory treatment toward Carter increased dramatically in 2015 when Carter informed his then-supervisor Emanuel Allen that he would be taking a short period of leave to undergo gender reassignment surgery. Upon his return to work after the first of five gender reassignment surgical procedures that he has now completed, Carter presented for the first time at work as a male, the lawsuit says.
"For the six months between Carter's Family Medical Leave Act notice and his surgery, Mr. Allen cut Mr. Carter out of all overtime duty, overtime that was mandatory for all building maintenance workers and that they considered desirable," the lawsuit says. It says that when Carter asked why Allen did this Allen refused to provide an answer and threatened to issue a poor work performance evaluation against Carter if he continued to question the overtime denial decision.
When Carter returned from his surgery and presented as male, the lawsuit charges, Allen repeatedly referred to Carter as "he-she" in the presence of fellow employees as well as high-level officials involved in the operation of the court system buildings. Carter viewed his treatment by Allen as a form of bullying and disrespect, the lawsuit states.
Over the next three years, according to the lawsuit, Carter was subjected to a hostile work environment by supervisors who, among other things, made false claims that Carter was not doing his job properly, was absent from work without permission, and was acting "aggressively" toward his supervisors or fellow employees. One supervisor blamed Carter's alleged hostile behavior on the testosterone treatment that Carter was undergoing as a routine part of his gender transition process, the lawsuit says.
The lawsuit alleges that Carter was ultimately fired "on a false pretext" allegedly fabricated by James Vaughn, the Chief Building Engineer and Acting Building Operations Manager of the D.C. Courts. The lawsuit and appeals court briefs say Vaughn accused Carter of consuming an alcoholic beverage at one of the court buildings where Carter was assigned to work on April 6, 2019.
Vaughn recommended to the court system's acting director of capital projects and facilities management that Carter be terminated from his job on grounds of violating Personnel Policy No. 800, which prohibits consuming illegal drugs or alcohol on court property while on duty.
"That allegation is factually untrue," the lawsuit states. "Mr. Carter neither consumed nor was under the influence of alcohol while on site," it says.
"Mr. Carter's termination was unjustified on any legitimate ground and was an act of unlawful discrimination on account of Mr. Carter's race, sex, sexual orientation and/or gender identity and expression, and in retaliation for his complaining to his superiors about his illicit mistreatment on these grounds," the lawsuit and the current appeals court briefs charge.
"These acts and omissions caused Mr. Carter loss of employment, loss of pay and other benefits of employment, as well as anguish, intense hurt, humiliation, anger, sense of loss, disappointment, and emotional conflict between his desire for professional excellence and the torment inflicted on him merely for showing up every day, working, and working well, as an African American, as a lesbian, and as a Transgender male," the lawsuit says. 
"The acts of one or more of Mr. Carter's superiors alleged in this complaint were motivated by actual malice and/or evil intent and were done with the intention to cause Mr. Carter pain, humiliation, anguish and torment, and as such warrant the imposition of punitive damages," the lawsuit concludes.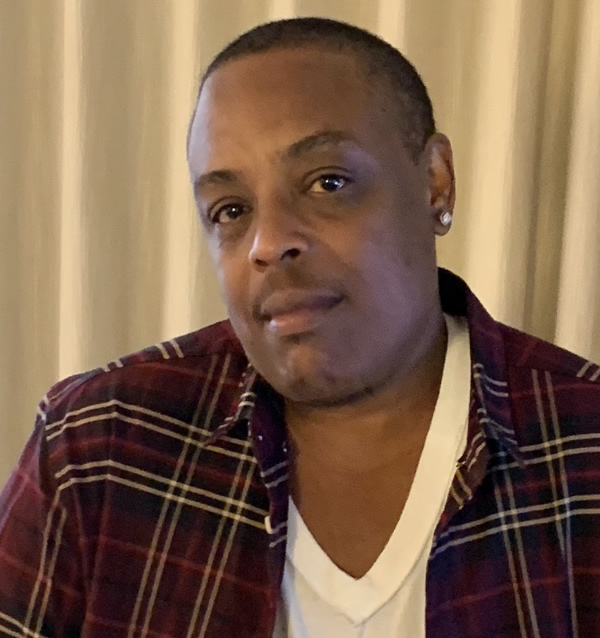 A spokesperson for the Office of the D.C. Attorney General said the office is preparing a statement in response to an inquiry from the Blade on Carter's discrimination allegations. (We will update this story when we receive the statement.) Among the names appearing on the AG office's court briefs in the Carter lawsuit is D.C. Attorney General Karl Racine, who has expressed strong support for LGBTQ rights in the past.
Douglas Buchanan, a spokesperson for the D.C. Courts, said he would try to determine whether the court system's building maintenance department would respond to a Blade request for comment on the Carter lawsuit and its allegations that high-level court officials in the maintenance department engaged in anti-transgender discrimination.
Pershing said he plans to file a separate lawsuit on Carter's behalf in the U.S. District Court for the District of Columbia claiming the discrimination Carter faced violated his constitutional rights. He said he is hopeful that the D.C. Court of Appeals will rule in Carter's favor, but a backlog in cases will likely mean a ruling would not take place before June of this year.
Under federal court rules, Carter must file his federal discrimination lawsuit in the U.S. District Court within three years from the time he was fired from his job in June of 2019.
Congress created the D.C. court system as a federal entity in 1970 at the time it created D.C.'s home rule government. The U.S. president appoints all judges. The D.C. Council and mayor have no control over the court system, although the D.C. government along with Congress funds the court system. The system is run by a Joint Committee on Judicial Administration consisting of five judges and a secretary who serves as the executive officer.
Beloved NBC 4 Washington anchor & LGBTQ+ ally Wendy Rieger dies
"I still feel like I have a community simply because my gay friends are just so warm- y'all are still the most fun people around ever…"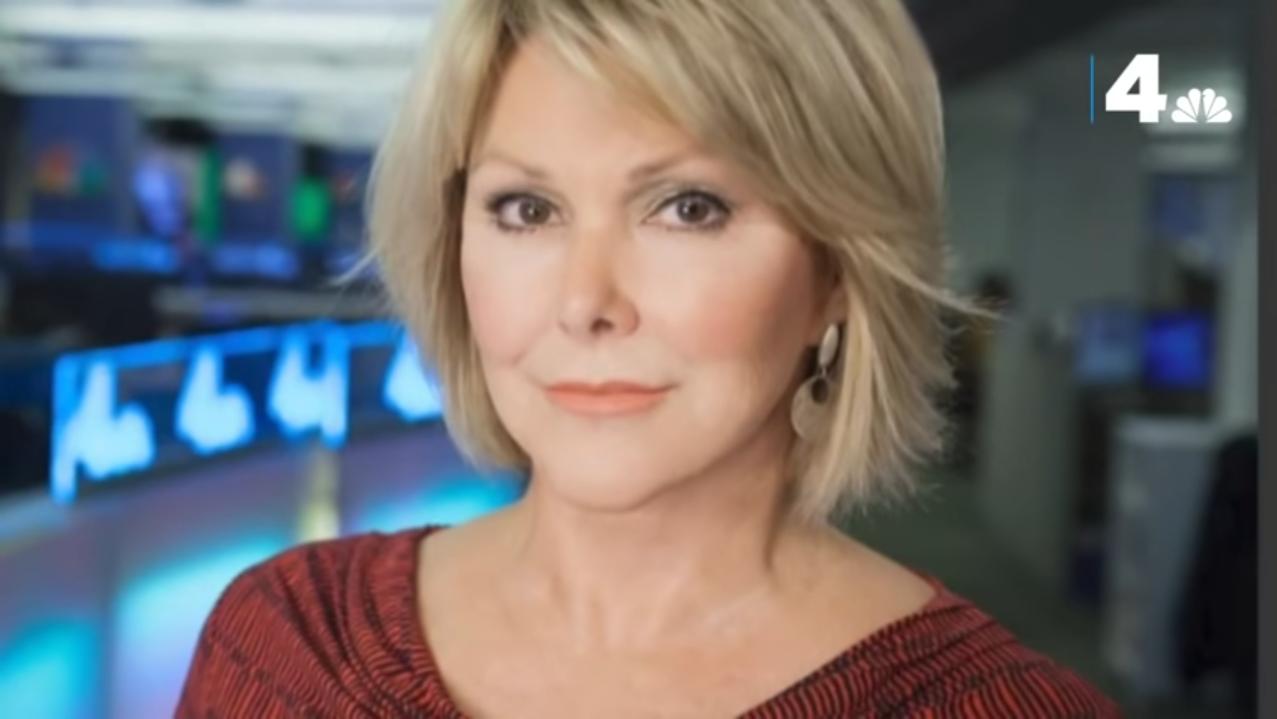 WASHINGTON — NBC owned flagship Washington station, WRC-TV 4's recently retired beloved anchor Wendy Rieger died on Saturday after a fight with brain cancer. She was 65.
"We lost our smart, vibrant, wonderful Wendy Rieger today," said NBC4 in a statement it posted to its website. "Wendy loved life as much as it loved her. She had so many passions and lived life sharing them with everyone she could. For more than 30 years, NBC4 Washington viewers benefitted from her unique style that blended humor, intelligence and compassion, and we are all better for knowing her."
Rieger was born in Norfolk, Va., on April 18, 1956.
She was an actress before she graduated from American University in 1980 with a degree in broadcast journalism.
Rieger worked for WAMU, WTOP and CNN before she joined NBC4 in 1988 as a general assignment reporter. Rieger began to anchor NBC4's weekend evening newscasts in 1996 and the 5 p.m. broadcasts in 2001. She retired last December.
Rieger throughout her career championed the LGBTQ community.
She participated in a number of D.C. AIDS Rides and emceed several SMYAL Fall Brunches.
The Washington Blade in 2015 named Rieger "Best Local TV Personality" for that year's "Best of Gay D.C." issue, which featured a cover photo of Rieger straddling a drag queen as she applied lipstick. Rieger in 2017 made a cameo in the Gay Men's Chorus of Washington's adaptation of the musical "How to Succeed in Business Without Really Trying."
Rieger during an interview with the Blade after she announced her retirement from NBC4 credited Patrick Bruyere, a longtime volunteer for LGBTQ and HIV/AIDS service organizations who passed away from cancer in 2017, with introducing her to the LGBTQ community in D.C.
She said that Bruyere in 1999 asked her to host a fundraiser for One in Ten, a group that once ran the Reel Affirmations LGBTQ film festival, at the Lincoln Theater.
"I said, 'I'd be glad to do that,'" said Rieger, recalling the conversation she had with Bruyere. "But you know, I'm just Wendy Rieger, I just anchor the news, you know. Don't you have someone bigger? And he said, he actually said this, 'I need a straight person because no one's going to listen to us.' And I said, 'Are you kidding me?'"
"I saw so many people in the gay community moving into neighborhoods and using this vast creative spirit to renovate. And this renaissance that was happening all throughout our city, it was because of gay creativity," Rieger told the Blade, referring to her reaction to the lack of support that the One in Ten fundraiser had received. "I was stunned that this was still going on. This bullshit was still going on. This crap is still going on."
Rieger throughout that interview stressed discrimination cannot "occur anywhere."
"Enough with this shit," she said. "I'm so tired of bigotry and ignorance. It is exhausting. It is just exhausting. I'm just sick of it."
Rieger also expressed her gratitude to her LGBTQ viewers who "let me into your family."
"That meant so much to me because now I had a tribe," she said. "My ancestors, when they came over from various parts of Europe, we just didn't do anything, but become sort of, you know, WASPs in suburbia, What the fuck is that? I'm sorry. What the fuck is that? It's just like something my mother would say; we were just colorless, odorless and sexless."
"You guys really gave me something to attach to and a kind of family to belong to," added Rieger. "I still feel like I have a community simply because my gay friends are just so warm. And I'm sorry, y'all are still the most fun people around ever, ever, ever."
'I have lived my life big and loud'
Rieger had open heart surgery in October 2020. She announced last May that doctors had diagnosed her with glioblastoma, an aggressive form of brain cancer.
"As you know, I have lived my life big and loud. It is my nature. And I've had a blast. But a stillness has come over me that is profound and potent," said Rieger in a letter she sent to her former NBC4 colleagues last May. "I didn't know I could be this quiet. Life is not always a test. It is a teaching. I must learn this lesson with grace. And I will."
Rieger discussed her diagnosis with the Blade.
She said a friend referred Rieger to the Hillman Cancer Center at the University of Pittsburgh Medical Center. Her doctor, Pascal Zinn, removed the tumor within 10 days of having the MRI that found it.
Rieger underwent radiation for six weeks and was participating in a cancer vaccine trial at Duke University when she spoke with the Blade.
"It says on my file, life expectancy 14 months," she said. "Odds are meant to be defied and she said the people who survive this the most are the ones that say fuck you to this cancer and they go live their lives and there's nothing wrong with them."
Rieger died a day after NBC4 announced she had begun hospice care. She was holding the hand of her husband, Dan Buckley, a retired NBC4 cameraman, when she passed away.
Rieger was beloved LGBTQ ally
NBC4 reporter Pat Collins after Rieger passed away described her as the station's "poet laureate" who "would grab a story by the collar, and she wouldn't stop until she had every little detail." The Blade joined LGBTQ organizations across D.C. who also mourned Rieger.
"Wendy was one of a kind and a fierce ally to the LGBTQ+ community," said the Blade after NBC4 announced Rieger's death. "Thank you, Wendy, for all you did. You will never be forgotten."
The Capital Pride Alliance in a statement to the Blade said Rieger "touched so many lives, and she will be terribly missed by all who knew and loved her."
"I've known Wendy for many years, and she lit up every room that she entered," said former Capital Pride Alliance President Bernie Delia. "She had a way of connecting with everyone she encountered. It was always a joy to meet up with her and she will be missed by the countless friends she had across the DMV."
Capital Pride Alliance President Ashley Smith echoed Delia.
"I will miss seeing her radiant face lighting up the spaces in which she served as MC or guest speaker and more," Smith told the Blade. "[She was] an amazing spirit we all got to share and [we] will miss her, but know she is always with us."
The Gay Men's Chorus of Washington described Rieger as "incomparable."
"She was our beloved Spring Affair emcee, and, in 2019, a recipient of the GMCW Harmony Award, which recognized her contributions to the LGBTQ community," it said in a statement. "Rest in peace, dear Wendy."
D.C. Mayor Muriel Bowser also mourned Rieger.
"Wendy delivered the news honestly — with humor, heart and expertise and she will be missed dearly," said Bowser. "Our hearts are with Dan, her @nbcwashington family and the many, many people who loved Wendy."
Plans for a memorial service have not been announced.
Georgetown University students to anti-Trans hate group: Go away- now!
"We want to stand up so that trans students at Georgetown know that we're welcome and an important part of the community"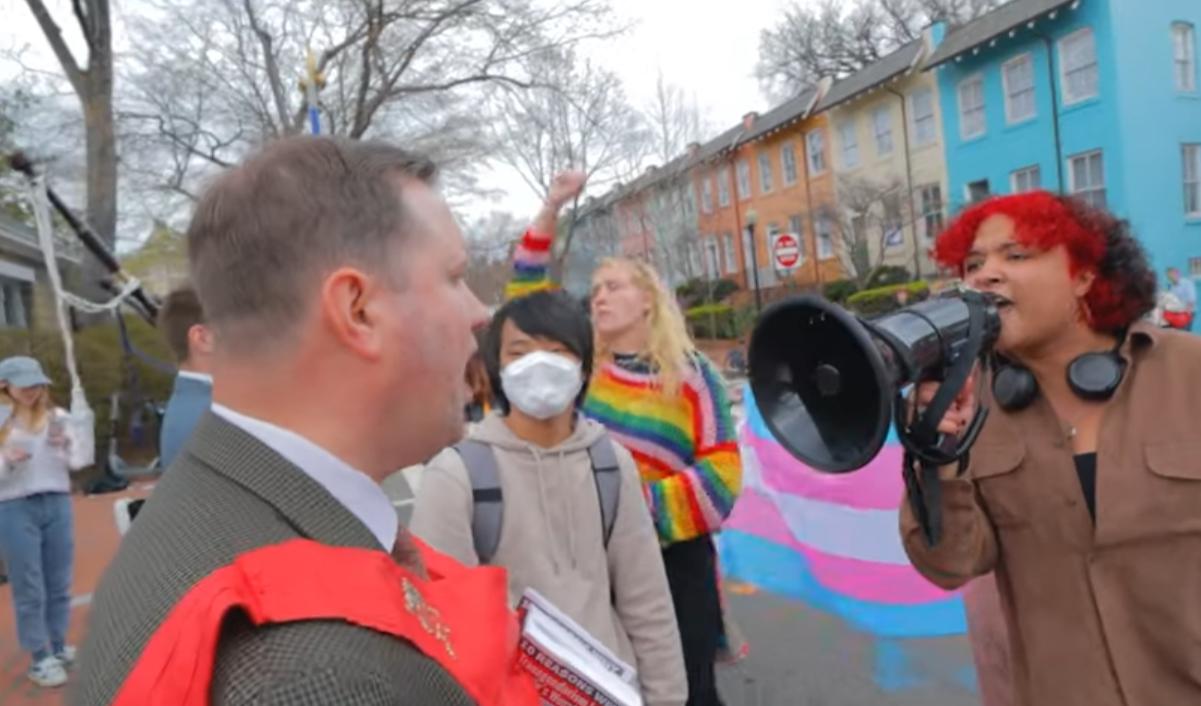 GEORGETOWN, D.C. – The baronial Healy Gates- main entrance to the hilltop situated campus of the Georgetown University (GU) in Washington D.C.- was the scene of a noisy clash between members of an anti-LGBTQ+ Catholic extremist group and GU students over anti-Transgender messaging this past week.
Red-caped members of the American Society for the Defense of Tradition, Family and Property, also known as The American TFP, were standing on the public sidewalk just off the campus holding up a massive banner with an anti-Trans message.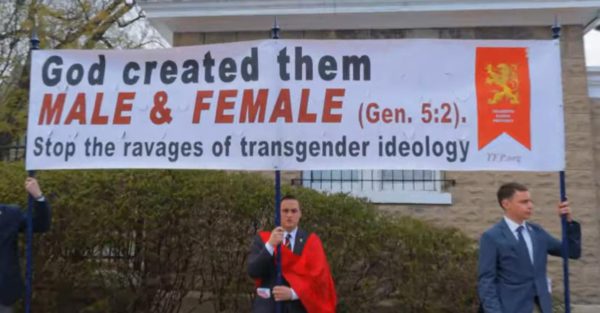 The group also attempted to engage students entering the campus handing out tracts with anti-Trans propaganda. Word spread quickly and dozens of GU students, known collectively as 'Hoyas,' immediately organized and launched a counterprotest.
According to the student run campus newspaper, 'The Hoya,' Siena Hohne, a GU senior responded to the American TFP protest by putting on her "Homo Saxa" sweatshirt and bringing a speaker to the front gates, where she blared Lady Gaga's "Born this Way."
Hohne was joined by around two dozen other Georgetown community members to oppose the protesters from the anti-LGBTQ group which has been listed by the Southern Poverty Law Center as a hate and extremist group for its anti-LGBTQ+ rhetoric.
Hohne, former co-president of GU Pride, said it is important that students joined the counterprotest to stand in solidarity with transgender people, especially given the rise of anti-trans bills being introduced across the country, The Hoya reported.
"The counterprotest is a really essential thing for allies to do to show that we do love trans folks here, that we love kids — that we are not going to let these people get away with spreading lies and hate, just ruining people's day," Hohne told The Hoya.
The presence of the American TFP and its hate filled messaging also severely distressed a GU Trans student, sophomore Elliott Lloyd who told The Hoya:
"This incident was particularly disturbing just to see how much hate people really have- And as an openly trans student on campus, it definitely did not make me feel safe to go to that protest."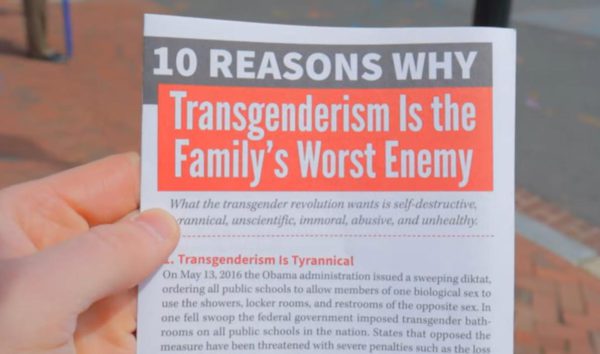 Lloyd like many of the students in the counterprotest was alerted to the presence of the American TFP via on campus online social media app messaging. Lloyd told the newspaper "it is important to stand in solidarity against transphobia, especially given the rise of anti-transgender legislation being introduced across the country."
"We want to stand up so that trans students at Georgetown know that we're welcome and an important part of the community," Lloyd said.
In response to a request for comment, a GU spokesperson said; "As an institution that values interreligious understanding, inclusion and respect for all persons, we find the viewpoints of this group offensive, degrading and hateful."
Georgetown University was founded in the Jesuit tradition by Bishop John Carroll in 1789 and is the oldest Catholic institution of higher education in the United States, though the majority of students are not Catholic.
The university could not take action against protesters standing outside of campus grounds, according to the university spokesperson.
"While external protestors have the right to stand on the sidewalk outside of the front gates, which is public property, they are not permitted to enter campus," the spokesperson said in an email to The Hoya. "GUPD officers continuously monitored the situation to ensure protestors remained off campus property."
A spokesperson for the Metropolitan Police Department of the District of Columbia said that its patrol officers had also been on scene to monitor the situation.
Georgetown's LGBTQ Resource Center, which provides support for LGBTQ members of the Georgetown community, condemned the TFP protests in an email to The Hoya.
"However, what we witnessed yesterday is a clear example of what many Trans people live with on a daily basis, we witnessed the hatred and bigotry that continues to be present in our country," the LGBTQ Resource Center wrote in the statement. "We want to remind all our Trans students that you belong here, you are welcomed, and you are loved."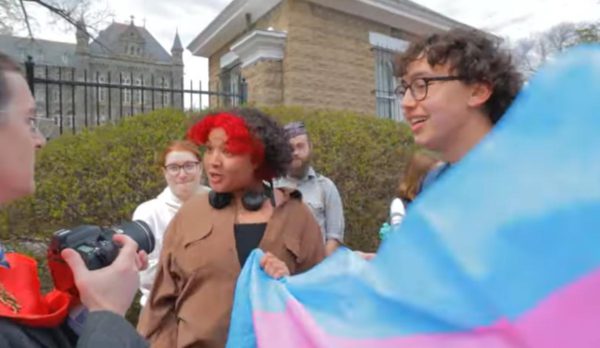 During the interview with the GU student newspaper Lloyd said the university should be doing more to support transgender students, including providing more gender-neutral bathrooms on campus and changing housing policies.
"I sort of wish that people would also make an everyday commitment to looking at how they can fight against transphobia. And other moments in their life, not just moments like these," Lloyd said.
Editor's note: The following video is from the YouTube channel of the American TFP which solely offers that organization's viewpoint and contains content that is highly offensive to the Trans community and their allies. This content may also be removed by the ATFP without prior notification. Viewer discretion is advised:
D.C. Department of Corrections ends anti-Trans housing policies
"DOC put my safety and mental health at risk, and I'm glad that other trans people at the Jail will be treated with more dignity"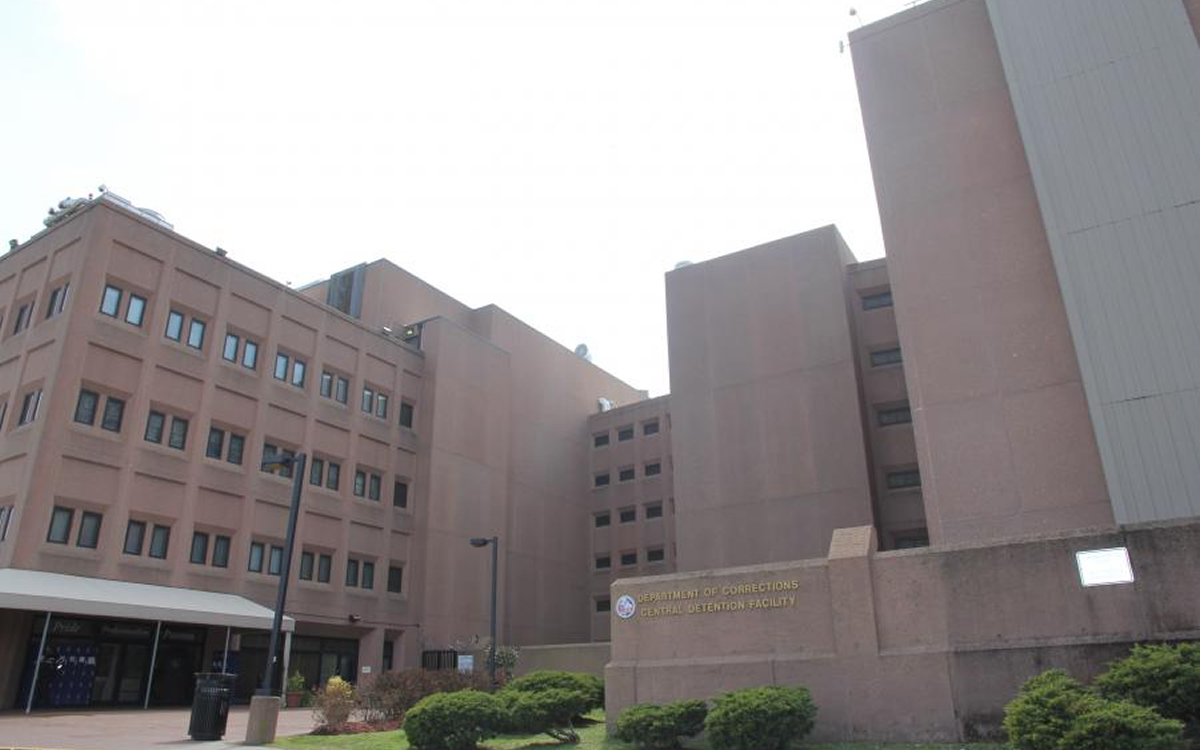 WASHINGTON – The D.C. Department of Corrections on March 23 agreed to change its housing policies for transgender people at the D.C. Jail as part of a settlement of a lawsuit filed by the ACLU of D.C. and the D.C. Public Defender Service.
ACLU of D.C and the D.C. Public Defender Service had filed on behalf of a transgender woman who last year was forced against her will to live in the men's section of the jail.
The class action lawsuit charged that D.C. Jail and Department of Corrections officials violated transgender woman Sunday Hinton's constitutional rights of equal protection and violated the D.C. Human Rights Act's ban on gender identity discrimination by placing her in the men's housing facility for more than two weeks in May 2021.
"Under the settlement, DOC will implement new safeguards to ensure that transgender people will be housed in accordance with their gender identity upon intake and will limit the time they may be held in isolating 'protective custody' status absent the person's request or specific safety concerns," according to a statement released by the ACLU.
"Additionally, DOC will end its practice of shackling all 'protective custody' residents, including transgender people, while they are being transferred or moved within the jail," the ACLU statement says. It says the DOC also agreed to report to the Public Defender Service for four months about the status of the implementation of its new policies.
"No one should face what I had to face in the D.C. Jail," Hinton said in the ACLU statement. "DOC put my safety and mental health at risk, and I'm glad that other trans people at the Jail will be treated with more dignity," she said.
Court records show that Hinton spent about four weeks at the D.C. Jail in the spring of 2021 after a judge ordered her to be detained while awaiting trial based on a charge of unarmed burglary with intent to steal $20. The charge has since been dismissed.
The settlement of Hinton's lawsuit comes nine months after the DOC in June 2021 transferred Hinton from the men's to the women's housing unit and dropped its policy of automatically placing transgender inmates in the housing section of the jail in accordance with their biological sex or "anatomy." Those changes came one month after the lawsuit was filed.
But the ACLU announced at the time that it would keep the lawsuit going on Hinton's behalf because DOC and Jail officials continued to require transgender people entering the jail as new inmates to be placed in an isolation unit in "protective custody" during their intake period, which could take two weeks or longer.
The ACLU noted that DOC officials also continued to subject all inmates in the isolation unit, including trans inmates, to be placed in shackles while they moved them from one place to another within the Jail.
"Both the D.C. Jail's practice of assigning transgender people to housing based on anatomy rather than gender identity and its decision to place trans residents in unnecessary full-body shackles in protective custody were discriminatory and profoundly harmful," said Scott Michelman, Legal Director of the ACLU of D.C. "It shouldn't take a lawsuit to gain recognition of transgender peoples' basic humanity and dignity, but we're pleased the Department of Corrections has agreed to change its unlawful polices," he said.
"Sunday Hinton's courageous fight against discrimination has led to important changes not only for transgender individuals but for all protective custody jail residents, who until now were subjected to the degrading and unjustified practice of full-body shackling," said Rachel Cicurel, a staff attorney with the Public Defender Service. "Ms. Hinton's case has exposed several kinds of inhumane treatment by DOC," she said.
Spokespersons for the Department of Corrections and the Office of the D.C. Attorney General, which represented the DOC in its defense against the lawsuit, couldn't immediately be reached for comment on the settlement agreement.
The seven-page settlement agreement, which was filed in D.C. Superior Court on March 23, states, among other things, that, "Defendant denies all allegations of wrongdoing and any liability to plaintiff."
It adds, "This Settlement does not and shall not be deemed to constitute an admission by Defendant as to the validity or accuracy of any of the allegations, assertions, or claims made by Plaintiff."