Georgia school official says gay art is same as Nazi flag
There are ongoing complaints that this current administration has been discriminatory against women, LGBTQ people & English language learners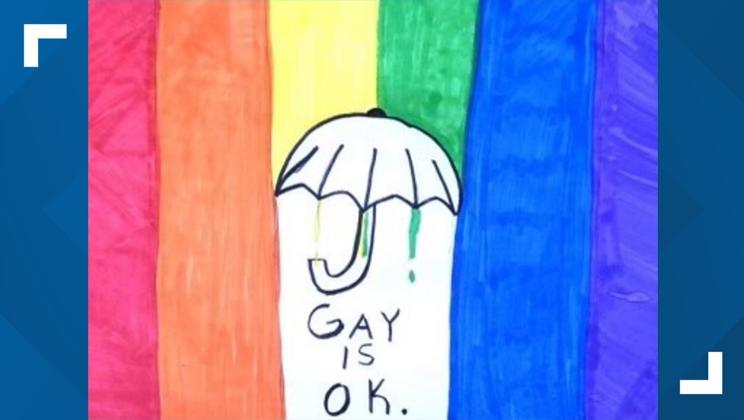 ATHENS, Ga. – A display of student artwork at Oglethorpe Avenue Elementary School in Athens this past week created a controversy, when a poster that was hung in the collection by a faculty member for a student that had rainbow colors and the words; "Gay is OK," was taken down by a school administrator who labeled it comparable to exhibition of a Nazi flag.
Atlanta's NBC affiliate WXIA-TV 11 reported that some parents whose children attend Oglethorpe said they are concerned about how this situation and others have been handled.
"There are ongoing complaints about this current administration has been discriminatory against women, being discriminatory against LGBTQ people, being discriminatory against English language learners or emerging bilinguals, emerging multilingual and Spanish speakers. So we have seen a pattern of inequity at our school and we have been asking for support at this point for years," said Jemelleh Coes, a parent and professor at the University of Georgia.
WXIA-TV 11 heard from staff and faculty at the school expressed their disagreement with the characterization of Oglethorpe. A current teacher, who wished to remain anonymous, told the station:
On behalf of a majority of the staff at Oglethorpe Avenue Elementary School, we are disheartened that these words and actions have happened in our school building during this time. This does not represent why we chose this profession, and it does not represent the feelings, beliefs, values, and attributes our amazing school family has within these four walls. We are disheartened that there has been no action taken by CCSD or our building administration to rectify the divide that has been caused. We will continue to seek resolution and promote a community of love, acceptance, and tolerance within our building and community.
Parents want action.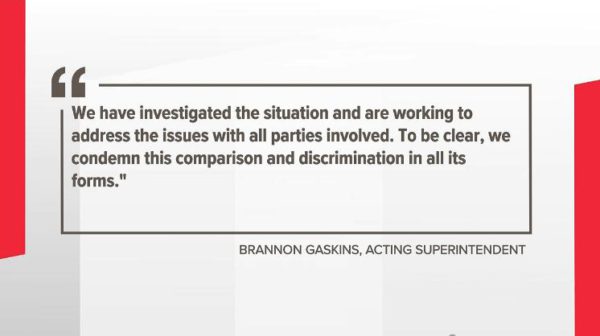 The Clarke County School District released a statement this week:
January 25, 2022
Dear Oglethorpe Avenue Elementary Community,
I write this letter to acknowledge a situation at Oglethorpe Avenue Elementary that has caused a great deal of anger and frustration in our community.
It has been alleged that a piece of student artwork was compared to Nazi symbolism. We have investigated the situation and are working to address the issues with all parties involved. To be clear, we condemn this comparison and discrimination in all its forms.
The Clarke County School District embraces diversity and inclusion for all students and staff. We stand with our LGBTQIA+ community and are dedicated to proving our commitment to diversity and inclusion.
To that end, we will continue having sensitive and appropriate conversations with our school communities.
Sincerely,
Brannon Gaskins
Acting Superintendent
Athens Pride weighed in on their social media accounts raising awareness on the issue and then asking people to donate to help LGBTQ people in need.
Athens Pride is appalled to hear of the actions that transpired at a local elementary school. Our organization is committed to providing resources and support to LGBTQ+ students, parents, and community members- especially now. We are in contact with all parties involved, who at this time request privacy. We will keep the community updated on further information as it becomes available. We are reminded today that our school, city, and people have a lot of work to do to create true safe spaces for our children. Homophobia, Anti-semitism, and all forms of hate have should have no home here in Athens – especially in our public schools."
Atlanta Police: Arrest in anti-LGBTQ+ vandalism of crosswalk
Suspect was arrested following a two-hour standoff with SWAT police at the 'Solace on Peachtree' apartment complex in Midtown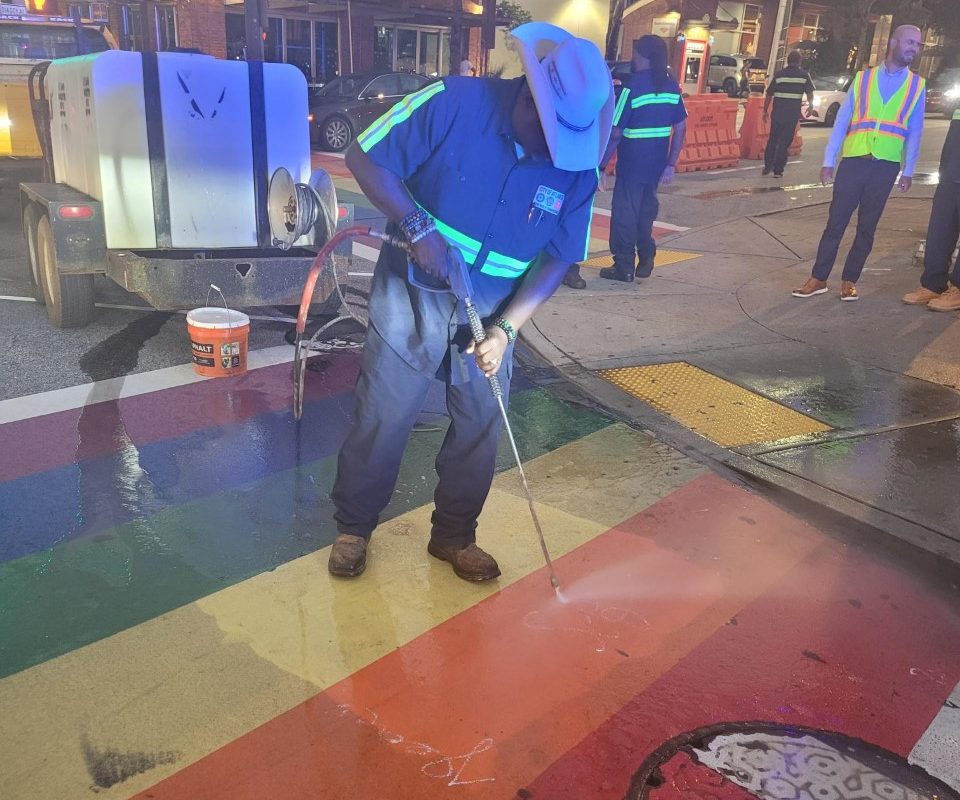 ATLANTA – Atlanta Police announced last Friday that investigators had arrested a suspect in connection with the felony vandalism of the rainbow crosswalks at 10th Street and Piedmont Avenues on two separate occasions.
Surveillance video showed a male enter the crosswalk and spray paint a swastika on the crosswalk.  The crosswalks were originally installed ahead of the 2015 Pride festival and later a permanent feature in 2017 as a "remembrance of the 49 LGBTQ+ lives lost in the horrific 2016 Pulse nightclub shooting," according to the website for the Mayor of Atlanta.
TaSheena Brown, spokeswoman for the Atlanta Police Department told local media outlets that warrants were issued for 30-year-old Jonah Sampson who was a suspect in the crosswalk vandalism as well as an act of vandalism at the Federal Reserve building.
Police arrived at the location where Sampson was located and he was arrested following a two-hour standoff with SWAT police at the 'Solace on Peachtree' apartment complex in Midtown.
During that standoff with APD eventually, Sampson notified police he was exiting the apartment and he was taken into custody without incident and is currently being held the Fulton County Jail. Sampson is charged with Criminal Trespass, Interference with Government Property, and Criminal Damage to Property.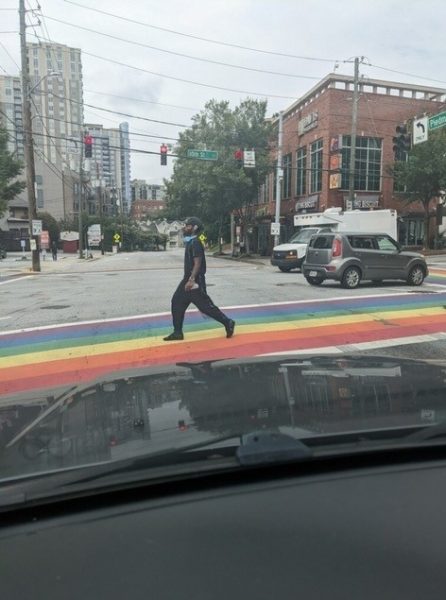 CBS Atlanta reported that this past Wednesday, APD officers responded to a report of a male spray painting the rainbow crosswalk at 10th Street and Piedmont Avenue NE. Surveillance video showed a male enter the crosswalk and spray paint a swastika before walking away.
Then on Friday, officers responded to the intersection of 10th Street and Piedmont Avenue NE for another incident of someone painting a swastika on the rainbow crosswalk. Surveillance video also captured images of a male.
In a press conference after the arrest, Interim Atlanta Chief Of Police Darin Schierbaum told reporters "[the crosswalk] is a location that means tolerance for our city, this is a community, this is inclusiveness. When someone with hate in their heart defaces it, it's condemned by the Mayor. It's condemned by the police department."
Michael Smith, the Press Secretary for Atlanta Mayor Andre Dickens said in a statement:
"Atlanta Police immediately notified the Mayor's Office of the matter, then ATLDOT scrambled a crew—in the rain—to remove the disgusting act of vandalism from our street.  We thank the women and men of ATLDOT and APD for erasing the hate that has no place in our city in a such a swift and efficient manner."