Georgia school official says gay art is same as Nazi flag
There are ongoing complaints that this current administration has been discriminatory against women, LGBTQ people & English language learners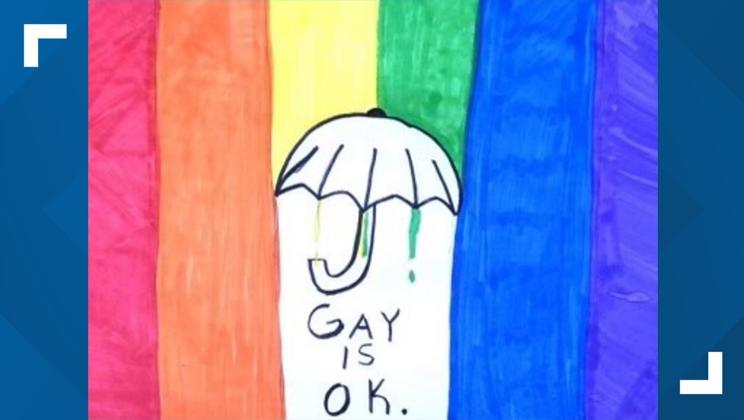 ATHENS, Ga. – A display of student artwork at Oglethorpe Avenue Elementary School in Athens this past week created a controversy, when a poster that was hung in the collection by a faculty member for a student that had rainbow colors and the words; "Gay is OK," was taken down by a school administrator who labeled it comparable to exhibition of a Nazi flag.
Atlanta's NBC affiliate WXIA-TV 11 reported that some parents whose children attend Oglethorpe said they are concerned about how this situation and others have been handled.
"There are ongoing complaints about this current administration has been discriminatory against women, being discriminatory against LGBTQ people, being discriminatory against English language learners or emerging bilinguals, emerging multilingual and Spanish speakers. So we have seen a pattern of inequity at our school and we have been asking for support at this point for years," said Jemelleh Coes, a parent and professor at the University of Georgia.
WXIA-TV 11 heard from staff and faculty at the school expressed their disagreement with the characterization of Oglethorpe. A current teacher, who wished to remain anonymous, told the station:
On behalf of a majority of the staff at Oglethorpe Avenue Elementary School, we are disheartened that these words and actions have happened in our school building during this time. This does not represent why we chose this profession, and it does not represent the feelings, beliefs, values, and attributes our amazing school family has within these four walls. We are disheartened that there has been no action taken by CCSD or our building administration to rectify the divide that has been caused. We will continue to seek resolution and promote a community of love, acceptance, and tolerance within our building and community.
Parents want action.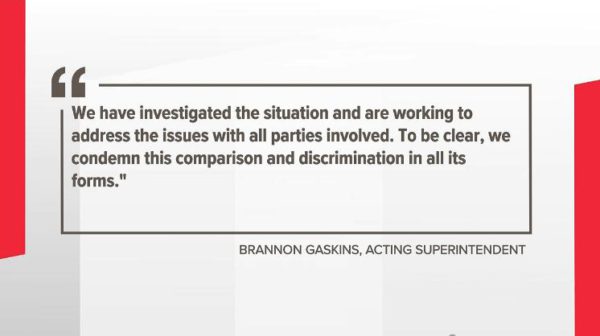 The Clarke County School District released a statement this week:
January 25, 2022
Dear Oglethorpe Avenue Elementary Community,
I write this letter to acknowledge a situation at Oglethorpe Avenue Elementary that has caused a great deal of anger and frustration in our community.
It has been alleged that a piece of student artwork was compared to Nazi symbolism. We have investigated the situation and are working to address the issues with all parties involved. To be clear, we condemn this comparison and discrimination in all its forms.
The Clarke County School District embraces diversity and inclusion for all students and staff. We stand with our LGBTQIA+ community and are dedicated to proving our commitment to diversity and inclusion.
To that end, we will continue having sensitive and appropriate conversations with our school communities.
Sincerely,
Brannon Gaskins
Acting Superintendent
Athens Pride weighed in on their social media accounts raising awareness on the issue and then asking people to donate to help LGBTQ people in need.
Athens Pride is appalled to hear of the actions that transpired at a local elementary school. Our organization is committed to providing resources and support to LGBTQ+ students, parents, and community members- especially now. We are in contact with all parties involved, who at this time request privacy. We will keep the community updated on further information as it becomes available. We are reminded today that our school, city, and people have a lot of work to do to create true safe spaces for our children. Homophobia, Anti-semitism, and all forms of hate have should have no home here in Athens – especially in our public schools."
Georgia high school athletic association bans Trans youth playing sports
"Their actions, to move so hastily & without consideration of the harms this will do, will ultimately hurt Trans kids throughout Georgia"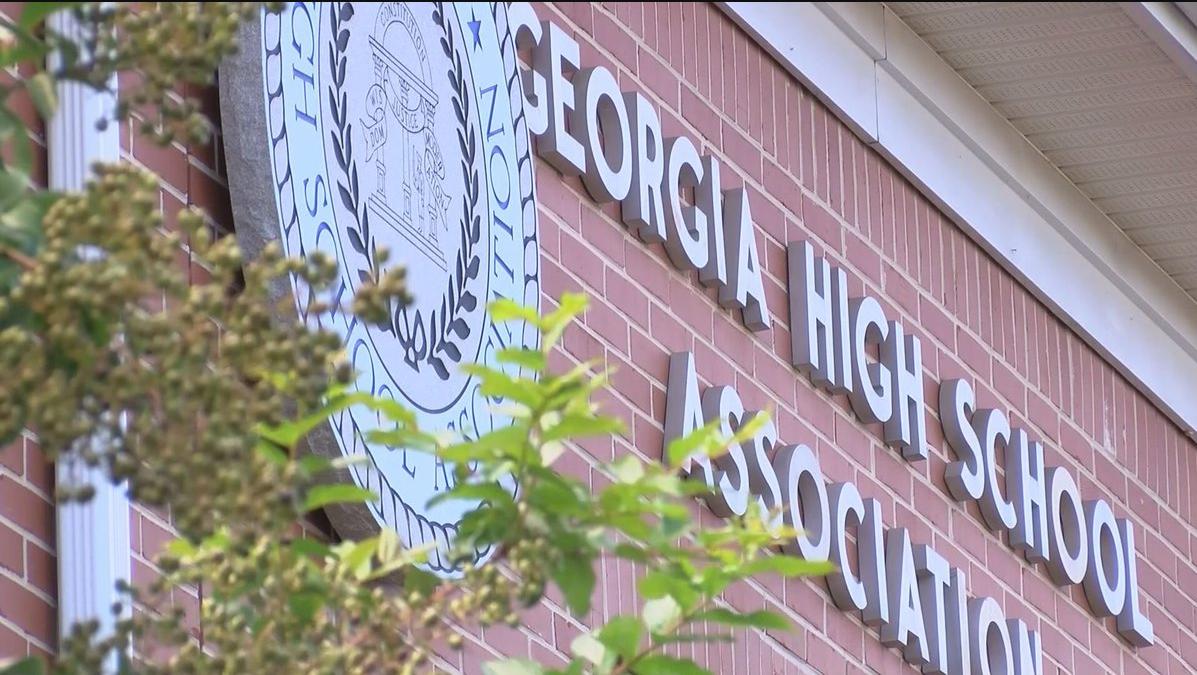 ATLANTA – The Georgia High School Association's (GHSA) executive committee voted Wednesday to implement a statewide ban on Trans youth from playing on sports teams that correspond with their gender identities.
GHSA Executive Director Robin Hines said that Wednesday's vote will return the GHSA's policies to prior to 2016 when the state association had allowed individual schools and school boards to decide which teams Trans youth athletes could play on.
In a last minute legislative maneuver last month, Georgia Republican lawmakers added language to House Bill 1084 that allowed the GHSA the ability to ban Transgender girls on K-12 public school sports teams from competing. Republican Governor Brian Kemp signed the measure into law on April 28.
Jeff Graham, executive director of the state LGBTQ advocacy group Georgia Equality, criticized GHSA for quickly passing the ban.
"Their actions, to move so hastily and without consideration of the harms that this will do, without actually researching the complexities and nuances of this issue, will ultimately hurt kids throughout Georgia," Graham said.
He said that the The GHSA's decision could also violate Title IX, the federal law prohibiting sex discrimination in schools, as well as previous federal court rulings and President Joe Biden's executive order prohibiting discrimination based on gender identity.
Georgia Governor signs laws; bans Trans youth athletes, 'offensive' books
A recent survey showed that 65.1% of LGBTQ+ people in Georgia had reported experiencing depression in the prior two weeks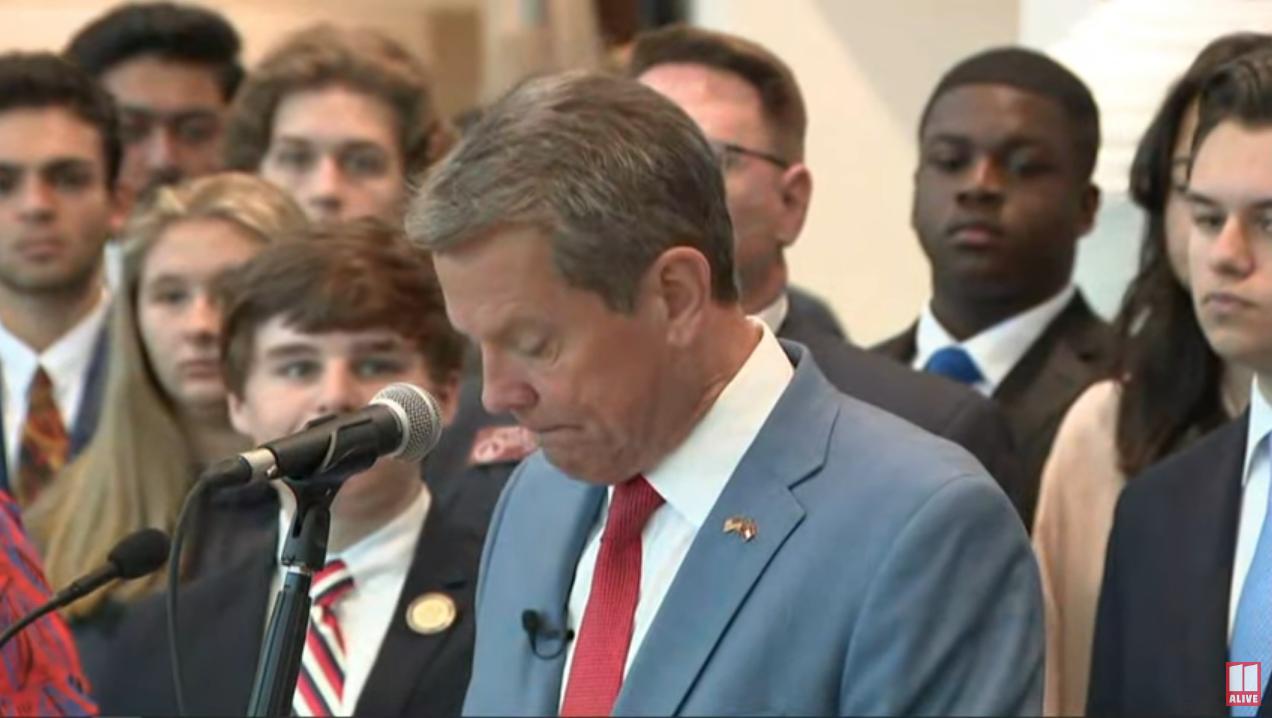 ATLANTA – Republican Governor Brian Kemp in an event Thursday at the Forsyth County Arts Learning Center, in the suburban Northeastern Atlanta area, signed several bills into law including HB 1084, known as the "Protect Students First Act," HB 1178, known as the "Parents' Bill of Rights," and SB 226, which bans literature or books deemed to be offensive in nature from school libraries.
HB 1084 creates an athletic executive oversight committee that has the authority to establish a ban on Trans females participating on sports teams consistent with their gender at high schools in the state. The bill also addresses what is seen by conservatives as "divisive concepts" such as teaching students that "the United States of America is fundamentally racist; an individual, by virtue of his or her race, is inherently or consciously racist."
HB 1178, mirrors Florida's recently enacted 'Don't Say Gay' law that alerts to parents and legal guardians regarding what their students are being taught and can be used to prevent classroom discussions of LGBTQ+ people in Georgia.
SB 226, bans literature or books deemed to be offensive in nature from school libraries. Critics charge that the law will be weaponized to exclude LGBTQ+ materials.
During today's signing, Kemp stated; "We put students and parents first by putting woke politics out the classroom and off the ball field."
A recent survey showed that 65.1% of LGBTQ+ people in Georgia had reported experiencing depression in the prior two weeks — more than three times the number of non-LGBTQ+ Georgians reporting the same.
"Brian Kemp had the opportunity to emulate his fellow Republican governors in Utah and Indiana, who saw through efforts in their states to limit the access of transgender young people to sporting activities and vetoed similar discriminatory bills," said Dewayne Johnson, HRC's Georgia State Director.
"They knew, as Gov. Kemp surely knows, that there is no basis for this legislation. The bill's attacks on gender and race are fundamentally arbitrary and not a legitimate legal basis for discrimination. The governor and legislative leaders are continually creating these false dilemmas that fail to connect with the real issues faced by everyday Georgians. Transgender kids are not creating problems by participating in school sports. Singling them out for discriminatory treatment – preventing them from playing with their friends and enjoying the benefits of athletic activity – serves no one except those who want to fearmonger and further divide Georgians. This law will make it much harder to be a transgender young person in Georgia, and Gov. Kemp is directly responsible. He should be ashamed."
Jeff Graham (he/him), executive director of Georgia Equality, released the following statement in response to Gov. Kemp's signing of HB 1084:
"Gov. Kemp continued efforts to rally his political base by signing into law a bill that is both harmful and ill conceived. HB 1084 aims to keep 'divisive concepts' out of Georgia classrooms by restricting discussions of race from kindergarten through 12th grade and creates additional state bureaucracy to oversee school sports.
"All students in Georgia, without exception, should have access to the highest quality education and extracurricular activities, and that should be the Governor's priority. His actions today to insert himself in classrooms across the state and to stifle teaching will degrade the quality of a Georgia education for years to come. By limiting training on diversity and inclusion for school personnel, students who come from marginalized communities, including those from minority religious backgrounds, will face additional barriers to a quality education. The great diversity of those who call Georgia home should be seen as a strength to be embraced. This new law stifles that concept and could set the state back depending upon how it is implemented.
"The legislation also reinforces the status quo that the Georgia High School Association has the authority to determine eligibility for participation in high school sports in our state and creates an athletics oversight committee that could consider eligibility for transgender athletes. Our own Speaker of the House, David Ralston, has said he hopes trans kids won't be targeted or singled out, and we're committed to working with the association and committee to ensure all Georgia students have the opportunity to participate in school sports. I don't know what impact his actions today will have on his future political ambitions, but his work to garner votes will have harmful, lasting effects on all Georgia's students."
Gov. Kemp signs controversial education bills into law:
Georgia lawmakers deflect- allow athletic association to ban Trans athletes
House Speaker Ralston compared the decision to how the NCAA regulates transgender participation in college sports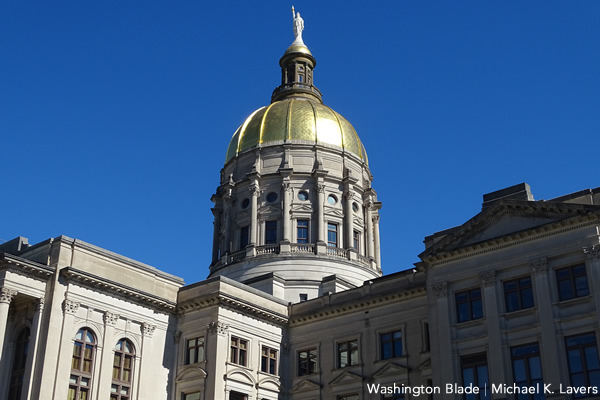 ATLANTA – In a last minute legislative maneuver, Georgia Republican lawmakers added language to House Bill 1084 that allows the Georgia High School Association the ability to ban Transgender girls on K-12 public school sports teams from competing.
An earlier attempt to pass legislation that would ban Trans youth from participating on teams that matched their gender identity passed the state Senate but House Speaker David Ralston had blocked that measure.
WGXA News reported that House Bill 1084 passed the House 98-71 and then, after the clock crept past the customary midnight adjournment time, it passed the Senate 32-21.
Speaker Ralston compared the decision to how the NCAA regulates transgender participation in college sports.
"We're going to let them make those determinations," Ralston told reporters after lawmakers adjourned for the year. "And we have an oversight committee on that. But that's really where these determinations need to be made."
"This bill targets the most vulnerable Georgians, transgender youth," said Rep. Matthew Wilson, an openly gay Democrat who is running for insurance commissioner. "It sets us up not only to be on the wrong side of history and morality, but on the wrong end of litigation."
Georgia's Republican Governor Brian Kemp had urged lawmakers to pass a transgender ban including hours before the compromise language was drafted to add to House Bill 1084.
House Bill 1084 which is also set to ban teaching of what it terms divisive concepts ie: the Critical Race Theory, does not explicitly give the association the power to ban from competition transgender girls who play for private schools. A number of private schools are also members of the association, WGXA noted.
Democrats warned that transgender children are already vulnerable to suicide and that excluding them could only lead more kids to harm themselves.
"Doing something like this, which takes extra feeling of belonging away from children who are at higher risk is something that at a minimum would deserve a floor debate," said Rep. Rebecca Mitchell, a Democrat. She said she wanted transgender children to understand "some of us are out here fighting for them and valuing them and we want them alive and included more than anything."