Georgia anti-Trans youth sports bill passes Senate committee
"This attempt to ban Trans kids from playing sports will put all of our kids in boxes based on their gender, race & background"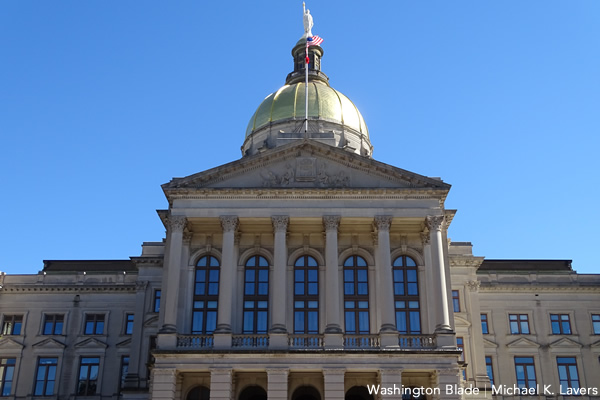 ATLANTA – Georgia Senate Bill 435, a bill to ban trans youth from participating in school sports that matches their gender identity, passed out of the Senate Education and Youth Committee Wednesday and is poised to be voted on by the full Senate.
The 'Save Girls' Sports Act language states that the bill "would prohibit biological boys from competing with biological girls, with biology defined as a student's gender listed on their birth certificate."
During the committee hearing prior to the vote, Sen. Marty Harbin, R-Tyrone, the measure's chief sponsor, told members of the committee; "This bill is about fairness […] Boys have certain biological advantages when it comes to sports. … It's simply not fair to force biological girls to compete against biological boys."
"Kids all across Georgia want the same things: to play with their friends, get a good education and be happy and healthy. All our kids, including transgender kids, deserve the opportunity to participate in sports that help them stay active and learn about teamwork, discipline and sportsmanship. This attempt to ban transgender kids from playing sports just because of who they are will put all of our kids in boxes based on their genders, races and backgrounds and lead to bullying of kids who don't conform to stereotypes," Jeff Graham, the executive director of Georgia Equality said in a statement.
"Education experts, coaches and sports associations agree on the importance of including transgender children in sports, and these experts are working hard to refine the existing guidelines that ensure fair participation for all kids in each different sport. Why should our legislators waste time and taxpayer dollars trying to interfere in kids' sports when experts are already making sure that all students are treated fairly? This bill isn't just pointless, it's also incredibly risky: politicians are jeopardizing our whole public school system by pushing a bill that legal experts tell us completely violates federal law and could therefore cost our state critical education funding. It's time for lawmakers to quit meddling in kids' lives and focus on the real issues facing Georgia families," Graham added.
Capital Beat statehouse reporter Dave Williams noted: But Democrats on the committee said the bill would single out transgender students as different and further endanger a group that already suffers a disproportionate amount of verbal abuse and physical attacks.
"We see transgender students considering suicide at substantial rates higher than other students," said Sen. Sonya Halpern, D-Atlanta.
Halpern and others argued the state shouldn't wade into deciding who can compete on which high school sports teams and leave those decisions up to individual schools.
The committee approved Harbin's bill Wednesday in a 6-4 vote along party lines. The legislation now moves to the Senate Rules Committee to schedule a floor vote.
Georgia church camp tells trans girl volunteer to leave over her 'life choice'
"Our team was advised that Elizabeth had made a life choice that unfortunately is causing some distraction at camp"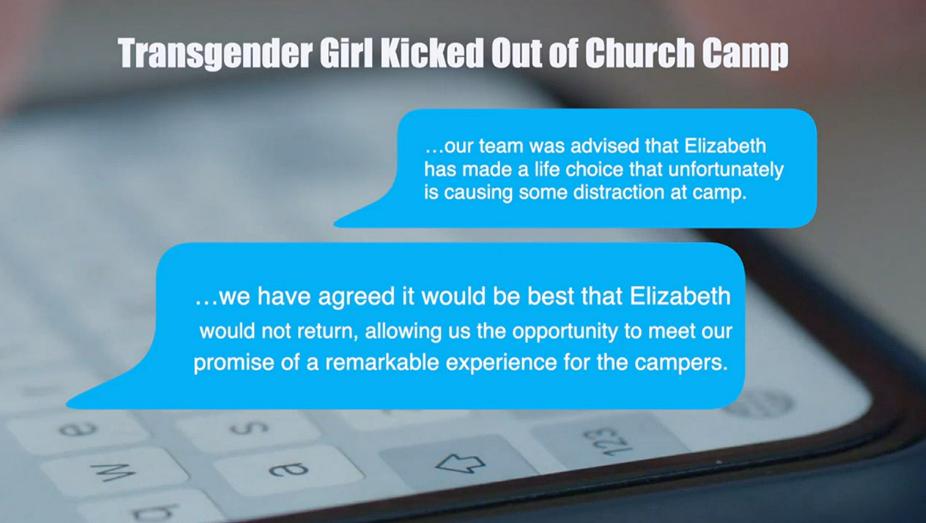 CORDELE, Ga. – NBC/ABC News dual affiliate WALB 10 that covers Southwestern Georgia reported Thursday that a 14-year-old transgender girl was kicked out of a local church camp over her gender identity.
According to WALB, in a series of texts to her mother from a camp official, 14-year-old Elizabeth Clark who goes by Lizzie, was told to not to come back.
"I was surprised that people who were just preaching about love and accepting everybody to come out and tell me it was best that I not return," Clark told WALB reporter Molly Godley in an interview.
One text read in part, "Our team was advised that Elizabeth had made a life choice that unfortunately is causing some distraction at camp. We have agreed it would be best that Elizabeth not return, allowing us the opportunity to meet our promise of a remarkable for the campers."
One of the terms that stuck out to her was "Life Choice."
"If it was a choice, I wouldn't choose to be a part of the LGBTQ community or be trans because I wouldn't want to put myself through the struggles that other people don't have to go through," said Clark.
When her mom LeeAnn Deeabas saw the text, she told Godley she was in disbelief. "It was hard…it was really hard. I just wanted to know why, why you singled out my child home why not address the bad behavior," Deeabas told WALB.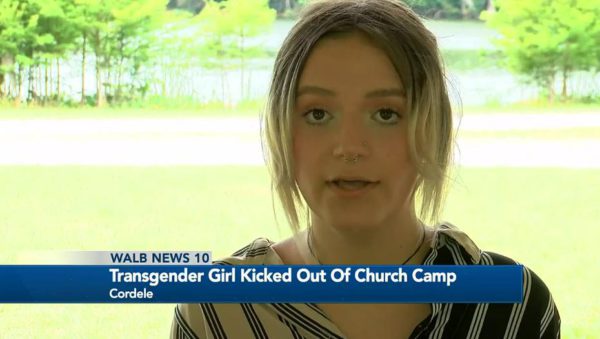 In a separate interview, a camp official Connie Bivens, told WALB the camp had the girl's safety in mind when they made that decision. According to Bivens, she had 'overheard girls talking about Lizzie in a negative way and at that point, she and other counselors decided they couldn't ensure her safety ultimately sending her home from camp for the rest of the week.'
"Our choice, our decision was based on 'can we keep her safe and can she have a wonderful time at camp.' We felt we couldn't do that, and it had nothing to do with Lizzie being transgender," said Bivens.
Clark noted; "I was told I couldn't run for homecoming court because I was transgender, they refused to put my pronouns on there and I didn't get a chance to run. I know that we're seen as outcasts and different. I hope that people will open their eyes and realize we're just the same as everybody else. We bleed red and we're all human We deserve the same treatment as anybody else." 
Georgia high school athletic association bans Trans youth playing sports
"Their actions, to move so hastily & without consideration of the harms this will do, will ultimately hurt Trans kids throughout Georgia"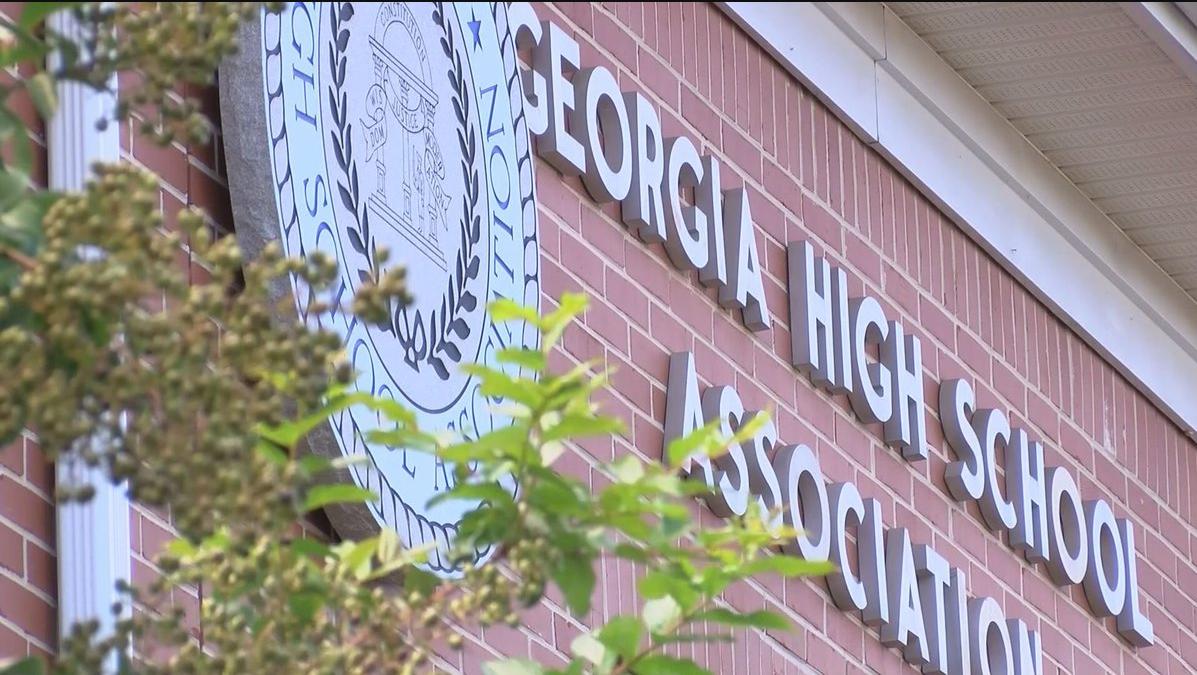 ATLANTA – The Georgia High School Association's (GHSA) executive committee voted Wednesday to implement a statewide ban on Trans youth from playing on sports teams that correspond with their gender identities.
GHSA Executive Director Robin Hines said that Wednesday's vote will return the GHSA's policies to prior to 2016 when the state association had allowed individual schools and school boards to decide which teams Trans youth athletes could play on.
In a last minute legislative maneuver last month, Georgia Republican lawmakers added language to House Bill 1084 that allowed the GHSA the ability to ban Transgender girls on K-12 public school sports teams from competing. Republican Governor Brian Kemp signed the measure into law on April 28.
Jeff Graham, executive director of the state LGBTQ advocacy group Georgia Equality, criticized GHSA for quickly passing the ban.
"Their actions, to move so hastily and without consideration of the harms that this will do, without actually researching the complexities and nuances of this issue, will ultimately hurt kids throughout Georgia," Graham said.
He said that the The GHSA's decision could also violate Title IX, the federal law prohibiting sex discrimination in schools, as well as previous federal court rulings and President Joe Biden's executive order prohibiting discrimination based on gender identity.
Georgia Governor signs laws; bans Trans youth athletes, 'offensive' books
A recent survey showed that 65.1% of LGBTQ+ people in Georgia had reported experiencing depression in the prior two weeks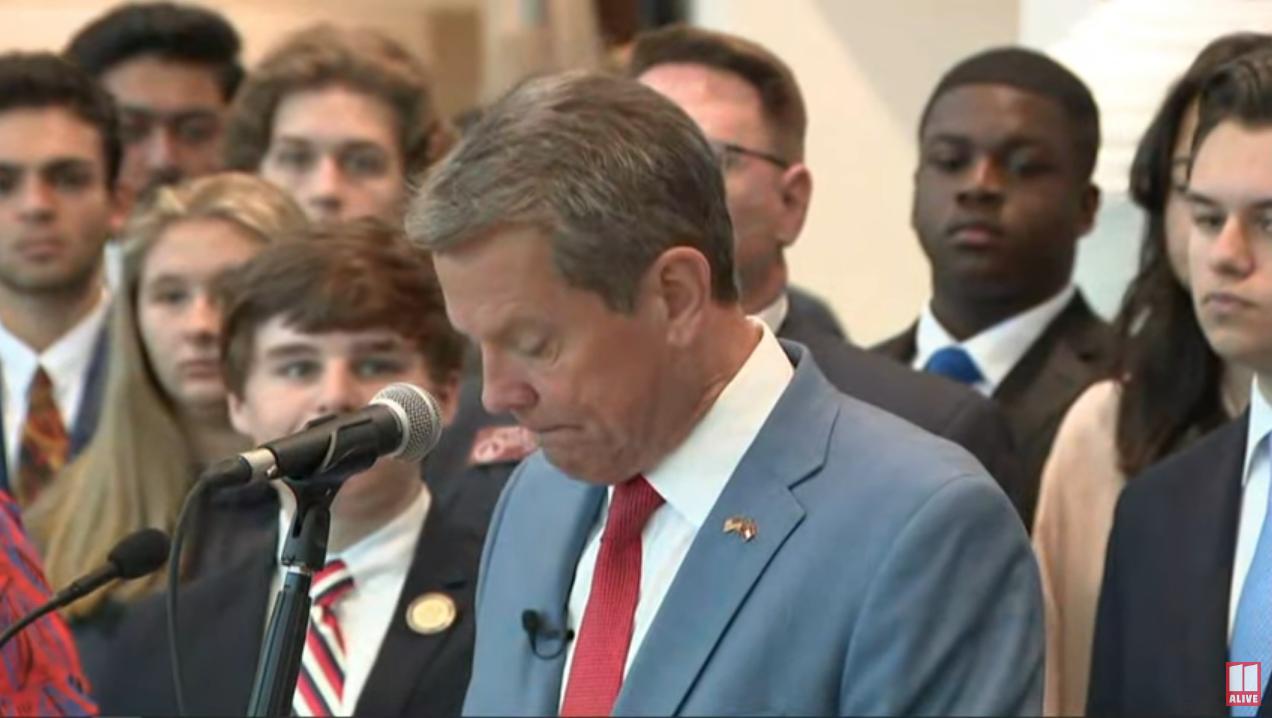 ATLANTA – Republican Governor Brian Kemp in an event Thursday at the Forsyth County Arts Learning Center, in the suburban Northeastern Atlanta area, signed several bills into law including HB 1084, known as the "Protect Students First Act," HB 1178, known as the "Parents' Bill of Rights," and SB 226, which bans literature or books deemed to be offensive in nature from school libraries.
HB 1084 creates an athletic executive oversight committee that has the authority to establish a ban on Trans females participating on sports teams consistent with their gender at high schools in the state. The bill also addresses what is seen by conservatives as "divisive concepts" such as teaching students that "the United States of America is fundamentally racist; an individual, by virtue of his or her race, is inherently or consciously racist."
HB 1178, mirrors Florida's recently enacted 'Don't Say Gay' law that alerts to parents and legal guardians regarding what their students are being taught and can be used to prevent classroom discussions of LGBTQ+ people in Georgia.
SB 226, bans literature or books deemed to be offensive in nature from school libraries. Critics charge that the law will be weaponized to exclude LGBTQ+ materials.
During today's signing, Kemp stated; "We put students and parents first by putting woke politics out the classroom and off the ball field."
A recent survey showed that 65.1% of LGBTQ+ people in Georgia had reported experiencing depression in the prior two weeks — more than three times the number of non-LGBTQ+ Georgians reporting the same.
"Brian Kemp had the opportunity to emulate his fellow Republican governors in Utah and Indiana, who saw through efforts in their states to limit the access of transgender young people to sporting activities and vetoed similar discriminatory bills," said Dewayne Johnson, HRC's Georgia State Director.
"They knew, as Gov. Kemp surely knows, that there is no basis for this legislation. The bill's attacks on gender and race are fundamentally arbitrary and not a legitimate legal basis for discrimination. The governor and legislative leaders are continually creating these false dilemmas that fail to connect with the real issues faced by everyday Georgians. Transgender kids are not creating problems by participating in school sports. Singling them out for discriminatory treatment – preventing them from playing with their friends and enjoying the benefits of athletic activity – serves no one except those who want to fearmonger and further divide Georgians. This law will make it much harder to be a transgender young person in Georgia, and Gov. Kemp is directly responsible. He should be ashamed."
Jeff Graham (he/him), executive director of Georgia Equality, released the following statement in response to Gov. Kemp's signing of HB 1084:
"Gov. Kemp continued efforts to rally his political base by signing into law a bill that is both harmful and ill conceived. HB 1084 aims to keep 'divisive concepts' out of Georgia classrooms by restricting discussions of race from kindergarten through 12th grade and creates additional state bureaucracy to oversee school sports.
"All students in Georgia, without exception, should have access to the highest quality education and extracurricular activities, and that should be the Governor's priority. His actions today to insert himself in classrooms across the state and to stifle teaching will degrade the quality of a Georgia education for years to come. By limiting training on diversity and inclusion for school personnel, students who come from marginalized communities, including those from minority religious backgrounds, will face additional barriers to a quality education. The great diversity of those who call Georgia home should be seen as a strength to be embraced. This new law stifles that concept and could set the state back depending upon how it is implemented.
"The legislation also reinforces the status quo that the Georgia High School Association has the authority to determine eligibility for participation in high school sports in our state and creates an athletics oversight committee that could consider eligibility for transgender athletes. Our own Speaker of the House, David Ralston, has said he hopes trans kids won't be targeted or singled out, and we're committed to working with the association and committee to ensure all Georgia students have the opportunity to participate in school sports. I don't know what impact his actions today will have on his future political ambitions, but his work to garner votes will have harmful, lasting effects on all Georgia's students."
Gov. Kemp signs controversial education bills into law: