GOP House candidate urges Trans military ban
"Gender dysphoria is no different and should be treated the same; that it is not conducive to enhancing military performance or unit morale"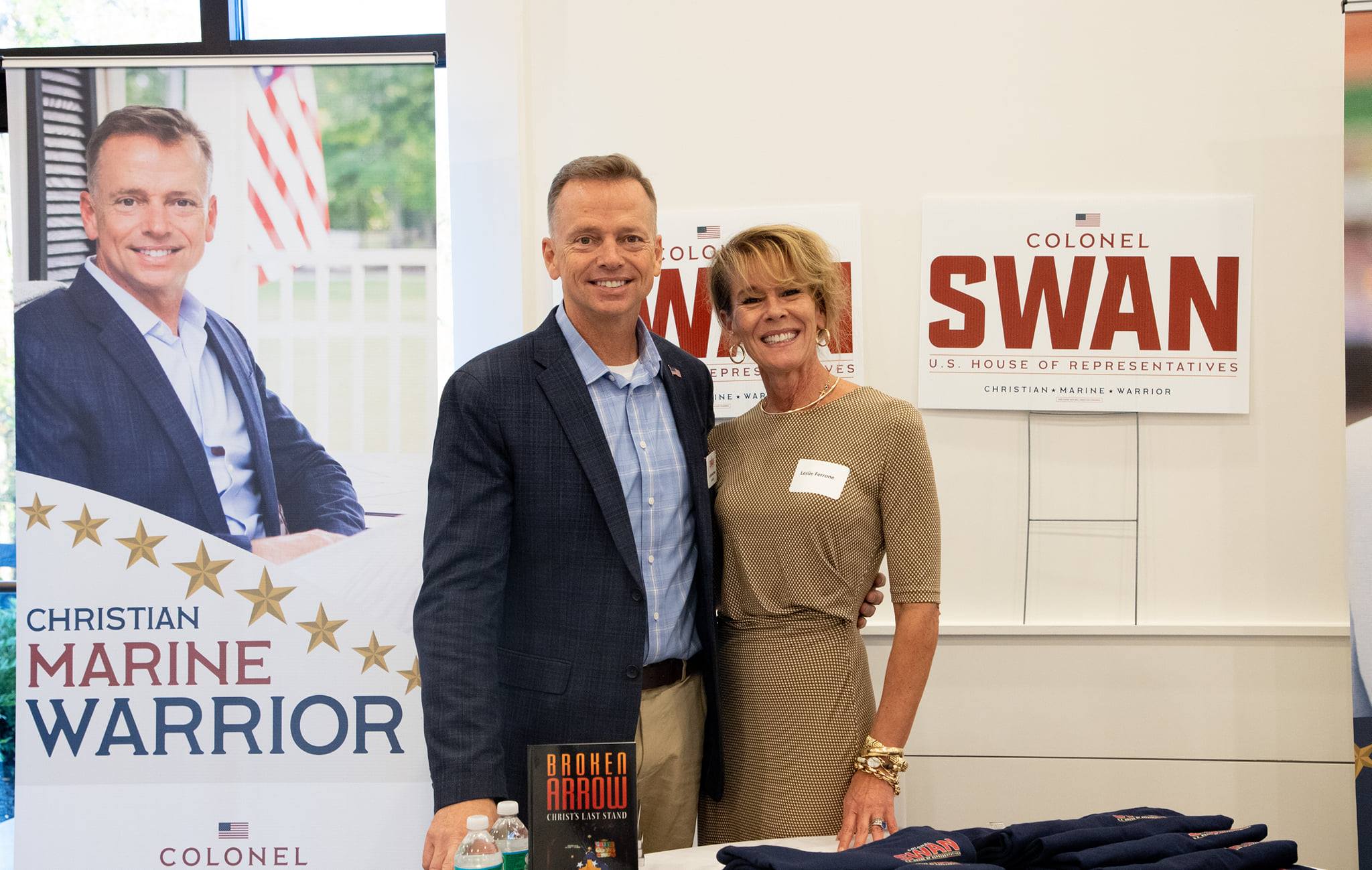 WATKINSVILLE, Ga. – A Republican Congressional candidate in Georgia is urging the U.S. military to no longer allow Transgender people to serve in the military, saying it weakens the armed forces amid Russia's full-scale invasion of Ukraine.
"A strong military is essential to preventing escalating situations like Ukraine and Afghanistan," Mitchell Swan, who is also a retired Marine colonel, told Fox News. "Allowing transgender individuals to serve sends a message to our adversaries that we are more focused on social experimentation than on the defense of our nation."
Swan, who bills himself as an "unashamed conservative fighter," is running for Rep. Jody Hice's (R-Ga.) seat in Georgia's 10th Congressional District, which encompasses a large patch of urban and rural areas between Atlanta and Augusta. Swan is a part of a crowded GOP primary in the district, as Hice will give up the seat to challenge Secretary of State Brad Raffensperger, who is also a Republican, over "election integrity."
Swan went on to say that America's "reputation was developed by more than two centuries of inherent American military culture, not American woke culture."
He also said that the U.S. military's "vast mixture of ethnicity, religion, citizenship, education, and language in its ranks" makes it "truly unique." But he added that "serving in the military is not a right," so the military holds "strict 'selective service' standards."
"In fact, many individuals with certain conditions, such as bedwetting and sleepwalking are disqualified from military service," he said. "They are not disqualified because they are bad people, but because these symptoms are considered mental and emotional issues that are not conducive to combat environments. Gender dysphoria is no different and should be treated the same; that it is not conducive to enhancing military performance or unit morale."
"We are in a battle to restore the American spirit and the values that built and sustained this country. We need leaders to fight for us in Congress – because our identity as Americans is shifting under our feet thanks to politicians who no longer cherish the traditional ideals we love: individual liberty, justice, and self-governance.
If we are going to remain a Christian nation, a capitalist nation, and a secure nation with effective borders, we've got to stand and defend these principles." ~ Mitchell Swan via Colonel Mitchell Swan for Congress
In 2017, then-President Donald Trump announced in a series of tweets that he would reverse an Obama-era rule and ban Trans individuals from serving in the military, saying that "our military must be focused on decisive and overwhelming … victory and cannot be burdened with the tremendous medical costs and disruption that transgender in the military would entail." It went into effect in 2019.
LGBTQ+ organizations and Democrats denounced Trump's Trans military ban at the time.
"As a veteran who served on active duty, we focused on the mission. We didn't care if you were transgender, bald, gay, or had freckles," tweeted Rep. Ted Lieu (D-Ca.), vice-chair of the LGBTQ+ Equality Caucus. "No evidence a trans sniper is less accurate or a trans pilot is less effective."
President Joe Biden reversed Trump's ban at the beginning of term last year. "Transgender servicemembers will no longer be subject to the possibility of discharge or separation on the basis of gender identity," the White House said.
Kemp signs Georgia's trans youth healthcare ban
The law threatens to revoke the medical licenses of physicians who administer treatments for gender dysphoria in minor patients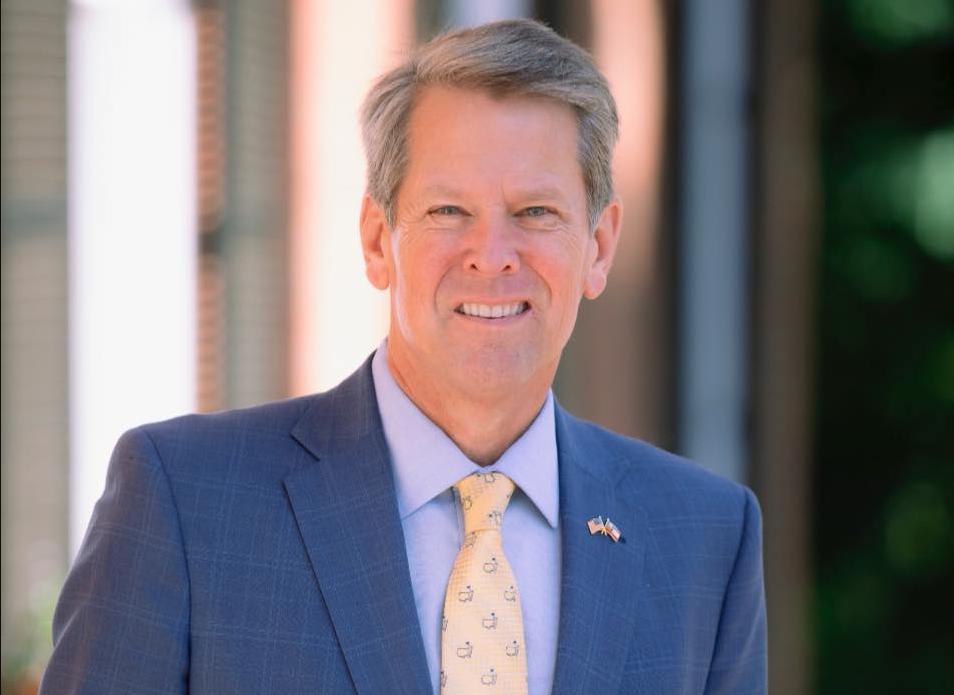 ATLANTA – Georgia's Republican Gov. Brian Kemp on Thursday signed a ban on guideline-directed gender-affirming healthcare for transgender and nonbinary youth that was passed earlier this week by the GOP controlled state legislature.
The law threatens to revoke the medical licenses of physicians who administer treatments for gender dysphoria in minor patients that are overwhelmingly considered safe, effective, and medically necessary by every scientific and medical society with relevant clinical expertise.
A previous version of S.B. 140 applied exclusively to surgical interventions, but the version signed into law Thursday also prohibits hormone replacement therapies, although treatment with puberty blockers is still allowed.
The move by GOP legislators to expand the healthcare interventions covered by the legislation follows pressure from conservatives like far-right U.S. Rep. Marjorie Taylor Greene, who represents Georgia's 14th Congressional District in the House and urged the state's lawmakers last week to make the bill more restrictive.
At the time, Greene also objected to the draft bill's "limited exceptions" carved out for cases where patients are treated for conditions other than gender dysphoria, including those diagnosed with "a medically verifiable disorder of sex development," provided the physician can attest they are medically necessary.
These provisions were kept intact in the bill's final iteration, which contains additional exceptions for the treatment of partial androgen insensitivity syndrome and in circumstances where the minor patient was being treated with hormone replacement therapies prior to July 1 2023.
A chorus of objections to and condemnations of the legislation have come from LGBTQ groups, along with legal and civil rights advocacy organizations and medical societies, clinicians, and scientists, including the Georgia Psychological Association.
The Human Rights Campaign, America's largest LGBTQ advocacy group, issued a statement shortly after Kemp signed the bill Thursday, declaring that Georgia had become "the largest state to legislatively enact such a discriminatory ban."
"Governor Kemp should be ashamed of himself — taking life-saving care away from vulnerable youth is a disgusting and indefensible act," Human Rights Campaign State Legislative Director and Senior Counsel Cathryn Oakley said in the statement. "This law harms transgender youth and terrorizes their families, but helps no one."
Despite the wave of legislation across the country barring access to or criminalizing gender affirming care, in most cases for minor patients, the group noted in Thursday's release that "polling by Patinkin Research Strategies released this month shows that only 26 percent of likely November 2024 voters in Georgia supported the legislation, while 66 percent opposed it" including 63 percent of independent and 59 percent of likely Republican voters.
According to the findings of a Human Rights Campaign study that were announced Wednesday, "more than half (50.4%) of transgender youth (ages 13-17) have lost or are at risk of losing access to age appropriate, medically necessary gender-affirming care in their state" – care, the group stressed, that "can be lifesaving."
Following the Georgia legislature's passage of the S.B. 140 earlier this week, the ACLU warned it would "[interfere] with the rights of Georgia parents to get life-saving medical treatment for their children" and prevent "physicians from properly caring for their patients."
The Southern Poverty Law Center released a statement by Beth Littrell, the organization's senior supervising attorney for its LGBTQ and Special Litigation Practice Group, calling the bill a "cynical partisan attack on transgender youth, medical autonomy, and parental rights" and urging Kemp to "leave personal healthcare decisions in the capable hands of parents, children, and their doctors."