LA County native Leondra Kruger may be nominee for U.S. Supreme Court
If nominated and confirmed, Kruger would be not only the first Black woman on the court, but also the youngest justice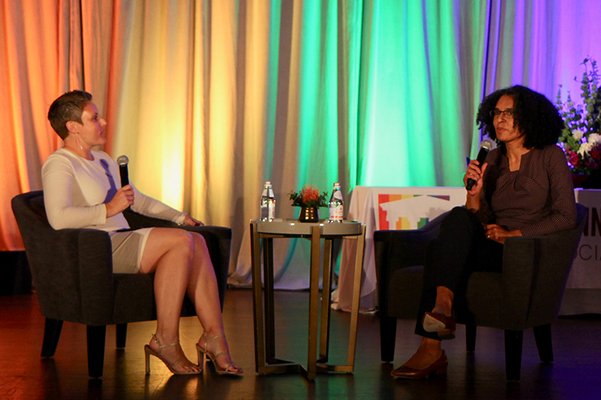 By Amy Howe | WASHINGTON – During a 2020 Democratic presidential primary debate, then-candidate Joe Biden pledged that, if elected, he would nominate a Black woman to serve on the U.S. Supreme Court. With Justice Stephen Breyer expected to retire at the end of this term, California Supreme Court Justice Leondra Kruger is one of the frontrunners to succeed him.
If nominated and confirmed, Kruger – who is just 45 years old – would be not only the first Black woman on the court, but also the youngest justice by over four years and the youngest justice confirmed since Clarence Thomas joined the court in 1991 at age 43. Despite her relative youth, Kruger would bring substantial experience at the high court, with 12 Supreme Court arguments under her belt, as well as a seven-year record on the California Supreme Court that resembles the record of the justice she would replace.
Early life and career
A native of southern California, Kruger is the daughter of two physicians. Her mother hails from Jamaica, while her late father was the son of Jewish immigrants from eastern Europe. Kruger attended the prestigious Polytechnic School, a private prep school in Pasadena, California, whose other alumni include Julia Child and James Ho, a judge on the U.S. Court of Appeals for the 5th Circuit who was on former President Donald Trump's short list to fill a Supreme Court vacancy.
After graduating from Polytechnic, Kruger compiled the kind of sterling resume the public has come to expect from Supreme Court nominees. She graduated with honors from Harvard University, where she was a reporter for the Harvard Crimson. Kruger covered a wide range of stories, including a hearing on Cambridge's affirmative-action policy, the 1994 Senate race between the late Sen. Edward Kennedy and Mitt Romney, and a travel guide to her hometown of Pasadena that humorously dismissed East Coast stereotypes about catastrophes in California ("Earthquakes! Fires! Mudslides! Riots!") as "only jealousy."
After Harvard, Kruger went to Yale Law School, where she was the editor in chief of the Yale Law Journal – the first Black woman to hold that job. During law school, Kruger spent one summer as an intern for the U.S. attorney in Los Angeles and a second summer as a summer associate at Munger, Tolles & Olson. After graduating from Yale in 2001, she spent a year working as an associate at Jenner & Block in Washington, D.C., before going to clerk for Judge David Tatel of the U.S. Court of Appeals for the District of Columbia Circuit from 2002 to 2003. Kruger went from the D.C. Circuit to the Supreme Court, where she clerked for Justice John Paul Stevens during the 2003-04 term.
When Kruger finished her clerkships, she went into private practice at a third firm, now known as WilmerHale. During her two years there, her clients included Shell Oil, which Kruger represented in an appeal to the U.S. Court of Appeals for the 9th Circuit involving a half-billion-dollar judgment in a Nicaraguan court against Shell and others, as well as Verizon Communications, which Kruger represented in federal district court in California in litigation challenging the participation by telecommunications companies in the government's domestic-terrorist surveillance program. Kruger left WilmerHale for the University of Chicago Law School, where she taught a class in transnational litigation as a visiting assistant professor.
A stint in the Obama administration, including arguments at the Supreme Court
Kruger returned to Washington in 2007 to take a job as an assistant to the U.S. solicitor general. She served in that role for several years, until she was named the acting principal deputy solicitor general. The lawyer who holds that job, which is sometimes known as the "political deputy," is normally the only deputy in the solicitor general's office who is not a career civil servant (and the only other political appointee, beyond the solicitor general, in the office).
During her six years in the solicitor general's office, Kruger argued 12 cases at the Supreme Court on behalf of the federal government. One of those cases was a high-profile dispute involving whether the "ministerial exception" to employment-discrimination laws – the idea that religious institutions normally have the sole right to determine who can act as their ministers – barred a lawsuit by a teacher and ordained minister who had been fired by the Lutheran school where she worked. Kruger argued that the teacher should be able to pursue her lawsuit against the school for alleged discrimination on the basis of disability. The Supreme Court, in an opinion by Chief Justice John Roberts, unanimously rejected that position and held that the ministerial exception applied.
The other cases Kruger argued touched on a wide range of issues, from the Sixth Amendment's confrontation clause and right to counsel to federal "career criminal" laws and federal benefits laws. At the lectern, Kruger's tone with the justices was conversational from the start, with a quiet confidence. She was poised even when she was being peppered with questions from all sides of the bench, as she was in defending an ultimately unsuccessful position in her first argument, in Begay v. United States.
Kruger left the solicitor general's office in 2013 to serve as a deputy assistant attorney general in another section of the Department of Justice: the Office of Legal Counsel, which (among other things) provides legal advice to the president and other agencies within the executive branch. As Rory Little observed, that office has "yielded an unusual share of prominent federal judges and Justices over the past half century," including the late Justice Antonin Scalia and the late Chief Justice William Rehnquist.
During her time in the Department of Justice, Kruger twice received the attorney general's award for exceptional service, the department's "highest award for employee performance." Both awards give a glimpse into her work at DOJ beyond the courtroom. In 2013, she was part of a team that won the award for its work in defending the Affordable Care Act, while in 2014 she was a member of a group that won the award for its work implementing the Supreme Court's 2013 decision in United States v. Windsor, striking down the federal Defense of Marriage Act.
An "out of the box" pick for the California Supreme Court
In 2014, California Governor Jerry Brown nominated Kruger, then just 38 years old, to serve on the California Supreme Court when Associate Justice Joyce Kennard retired. Kruger's former bosses in the solicitor general's office praised her selection, with then-Solicitor General Don Verrilli describing her as "brilliant, deeply principled and eloquent" and former Solicitor General Paul Clement calling her an "outstanding lawyer" who "combines an understated and easygoing manner with a keen legal mind and unquestioned integrity." Former Acting Solicitor General Neal Katyal echoed those thoughts, saying that "California, and the nation, could do no better than Leondra Kruger."
But despite those accolades from Washington, Kruger's nomination was not greeted with unbridled enthusiasm within California because Kruger was not a practicing lawyer in the state, was not a judge, and lacked trial experience. However, Kruger was rated "exceptionally well qualified" by the California state bar group responsible for evaluating judicial nominees, and in December 2014 she was confirmed by the Commission on Judicial Appointments, a three-member body that holds a hearing to consider and decide whether to confirm nominees to the state's highest courts. The commission's members included Kamala Harris, then the state's attorney general and now the vice president of the United States. Kruger was sworn into office in January 2015, becoming only the second Black woman to serve on the California Supreme Court.
Lawyers who practice regularly before that court describe Kruger in terms that are not unlike those used to characterize Breyer. In a November 2020 story for The Recorder, appellate lawyer Ben Feuer indicated that Kruger was "not looking to create radical change in the law emanating from the judicial branch." "Rather," Feuer continued, she understands the limited yet critical role the judicial branch plays in the complex ballet of our representative democracy."
In a 2018 interview with the Los Angeles Times, Kruger herself said that she tries to do her job "in a way that enhances the predictability and stability of the law and public confidence and trust in the work of the courts." Many of the published decisions that Kruger has written or joined while on the California Supreme Court have been unanimous rulings, with largely (although not uniformly) liberal-leaning results.
Upholding rights of the accused, from juvenile court to death-penalty cases
Kruger wrote for a unanimous court in April 2018 in a decision holding that videotaped statements by a three-year-old who claimed that she had been sexually molested by her father should not have been used as the basis to find that the child had been abused, which in turn led to an order for the father's removal from the family's home. Kruger acknowledged that juvenile courts have a "sensitive and difficult task" in such cases. However, she continued, the evidence in this case of the child's reliability was "weaker than the juvenile court acknowledged." The juvenile court failed to take into account that the child had also recently been molested by an older child, and that "[h]er repeated statements about abuse were strikingly similar to descriptions of that" incident. Moreover, Kruger added, "the child's account contained both inconsistencies and inaccuracies that were woven through her core allegations."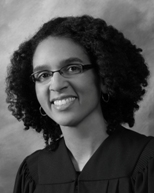 With automatic appeals to the California Supreme Court, death penalty cases are a staple of the court's docket. However, California has not executed anyone since 2006, and in 2019 the state's governor, Gavin Newsom, imposed an official moratorium on executions. In 2019, Kruger wrote for a unanimous court in overturning the death sentence of Jeffrey Scott Young, who was convicted of killing two people during a 2002 robbery and carjacking at an offsite parking lot near San Diego International Airport. The court agreed with Young that the jury should not have been allowed to consider evidence regarding his white supremacist beliefs and tattoos, which prosecutors had introduced during the sentencing phase of his trial to rebut evidence about his good character.
The specific evidence to which prosecutors had been responding, Kruger explained, was testimony from Young's grandmother about, for example, "his commitment to his family and children." Although the court did not rule out the possibility that, in a different case, evidence of a defendant's racist beliefs could be admitted, it cannot be used, Kruger concluded, simply to demonstrate the offensiveness of those beliefs.
Kruger wrote again for a unanimous court in 2020 to throw out another death sentence, this time in the high-profile case of Scott Peterson, who was convicted and sentenced to death for the 2002 murders of his pregnant wife, Laci, and the couple's unborn child, Conner. Kruger agreed with Peterson that the trial court had made "a series of clear and significant errors in jury selection that, under long-standing U.S. Supreme Court precedent, undermined Peterson's right to an impartial jury at the penalty phase." Most notably, Kruger explained, the trial court should not have dismissed potential jurors simply because they expressed general opposition to the death penalty, without also determining whether that opposition would have meant that they would be unable to follow the law and impose the death penalty if warranted. In December 2021, Peterson was resentenced to life in prison without the possibility of parole.
Bodycam footage and sexual-abuse lawsuits
Two years ago, Kruger wrote for the court in its decision holding that a California city could not charge a public-interest group seeking public records for the approximately 40 hours that city employees spent editing footage from police body cameras. A local chapter of the National Lawyers Guild sought records relating to the Hayward Police Department's actions in the 2014 demonstrations that followed grand jury decisions not to indict the police officers involved in the deaths of Eric Garner and Michael Brown. The city of Hayward billed the group $3,000, citing a state-law provision that requires the person or group requesting electronic records to pay the costs associated with producing copies of those records when producing those copies would require the extraction of data.
The extraction of data, Kruger explained, does not cover redacting exempt material from electronic records that the city would otherwise need to disclose. That interpretation, Kruger reasoned, is more consistent with both the text of the statute and the California legislature's intent in enacting the law. Moreover, she added, interpreting the term "extraction" to include the costs of redaction "would make it more difficult for the public to access information kept in electronic format" – contrary to the state's constitution, which "favors an interpretation that avoids erecting such substantial financial barriers to access."
Kruger acknowledged the city's argument that "requests for body camera footage present unique concerns for government agencies with limited resources" because of the privacy interests involved, among other things. But this provision does not only cover body-camera footage, Kruger stressed. Instead, she noted, "it covers every type of electronic record, from garden-variety emails to large government databases." Only the legislature, Kruger indicated, can decide whether to create special rules for body-camera footage.
Last year, Kruger wrote for the court in a unanimous decision holding that three athletes who allege that they were sexually abused by a coach as teenagers can sue USA Taekwondo but not the U.S. Olympic Committee. In her opinion, Kruger rebuffed the plaintiffs' suggestion that the court should adopt a "more flexible and holistic approach" to determine whether a defendant can be held responsible for failing to protect a victim from harm caused by another person. "Without denying the gravity of the injuries these plaintiffs suffered," Kruger stressed, "nor the broader problem of sexual abuse of minors in organized youth sports and other activities," a defendant cannot be held responsible for injuries that it did not cause "unless there are special circumstances" that create a special duty for the defendant to provide protection or help to the plaintiffs.
Other notable decisions Kruger joined
In 2018, Kruger joined a unanimous decision that upheld a state law requiring new handgun models to imprint "micro stamps" inside the guns and on shell casings to make it easier for police to identify them. The National Shooting Sports Foundation, a trade association for gun manufacturers, argued that the requirement should be invalidated because it was impossible to implement the technology. The decision by Justice Goodwin Liu emphasized that the ruling did not involve the constitutionality of the requirement, but instead was simply a question of statutory interpretation. The California Supreme Court's cases, Liu explained, have acknowledged that statutes may contain an exception when it is impossible to comply with the law when that is what the legislature intended. But in this case, Liu wrote, neither the text nor the purpose of the law indicates that, once the law went into effect, gun manufacturers may be excused from the requirement because it is impossible to comply with it.
Kruger concurred in a 2019 opinion by Chief Justice Tani Cantil-Sakauye that unanimously upheld the death sentence of a man convicted of a brutal double murder and robbery. Cantil-Sakauye's opinion also rejected the challenge by the inmate, Thomas Potts, to the constitutionality of the state's death-penalty scheme, as well as his contention that his more than two decades on death row constitutes cruel and unusual punishment.
Kruger did not join a concurring opinion by Liu that, while expressing "tremendous compassion for the victims and their families," characterized the state's death-penalty system as "an expensive and dysfunctional system that does not deliver justice or closure in a timely manner, if at all." It is time, Liu suggested, for a discussion of the death penalty's "effectiveness and costs."
Kruger joined a unanimous opinion by Justice Mariano-Florentino Cuellar, another Brown appointee, abolishing the state's cash bail system. The question came to the court in the case of Kenneth Humphrey, a 66-year-old man charged with robbery. Humphrey's bail was initially set at $600,000 and then was reduced to $350,000 – an amount that Humphrey still could not pay. Cuellar concluded that the "common practice of conditioning freedom solely on whether an arrestee can afford bail is unconstitutional." "Other conditions of release," he continued, including "electronic monitoring, regular check-ins with a pretrial case manager, community housing or shelter, and drug and alcohol treatment," can often "protect public and victim safety as well as assure the arrestee's appearance at trial."
A varied record in divided cases
But not all of the California Supreme Court's opinions are unanimous. And when the court has divided, Kruger has been difficult to pigeonhole. She has sometimes joined Democratic appointees to reach an arguably "liberal" result, but at other times she has joined Republican appointees to arrive at an arguably "conservative" result.
In the 2016 case Augustus v. ABM Security Services, Kruger declined to join Cuellar's majority opinion holding that an employer violated state labor laws by requiring its employees – security guards – to keep their radios and pagers on during their rest periods in case they were needed. Cuellar, whose ruling was joined by four other justices, reasoned that the employer's policies "conflict with an employer's obligation to provide breaks relieving employees of all work-related duties and employer control."
In an opinion joined by Justice Carol Corrigan, who was named to the court by Gov. Arnold Schwarzenegger, a Republican, Kruger agreed with the majority that employers "must provide off-duty rest periods" for their employees. But, she continued, simply requiring those employees to carry a radio or a pager during their rest periods isn't, standing alone, work – particularly when there is no evidence that the security guards' rest periods were actually interrupted. Kruger would have sent the case back to the lower courts for them to determine whether the company's "on-call policy actually interfered with its employees' ability to use their rest periods as periods of rest."
Kruger provided the key vote in 2018 in Hassell v. Bird, in which the court declined to uphold an order that would have required Yelp to remove negative reviews of a law firm from its site. A three-justice plurality, in an opinion by Cantil-Sakauye, another Schwarzenegger appointee, agreed with Yelp that requiring it to take down the reviews would violate Section 230 of the federal Communications Decency Act of 1996, which generally gives websites immunity for content created by their users. (Corrigan and Justice Ming Chin, who was appointed by Gov. Pete Wilson, a Republican, provided the other two votes for Cantil-Sakauye's opinion.)
In a separate concurring opinion, Kruger explained that in her view it was "unnecessary to reach" the Section 230 issue. Instead, she would resolve the case on the "more basic" ground that Yelp – which had not been named as a defendant in the case – could not be required to take the review down without "its own day in court." Kruger agreed that the majority had reached the correct result, but she emphasized that she would not weigh in on how Section 230 might apply more broadly in future cases. She reasoned that although Section 230 "has brought an end to a number of lawsuits seeking remedies for a wide range of civil wrongs accomplished through Internet postings," "the broad sweep of section 230 remedies also has 'troubling consequences.'" "Whether to maintain the status quo," Kruger concluded, "is a question only Congress can decide."
Joined by Cuellar and two other Brown appointees — Liu and Justice Joshua Groban — Kruger wrote for a 4-3 court in 2019 in throwing out a lower-court ruling that upheld a search of a car without a warrant to look for the driver's identification. Kruger described the "central issue" before the court as "not whether the search of" the driver's car was "consistent with the guidance given in" an earlier case, but instead whether to "continue to adhere to" that earlier decision in light of U.S. Supreme Court cases since then.
Noting that the California decision had become an outlier, Kruger observed that although the California Supreme Court's ruling had "attempted to cordon off" the power it gave to police officers, experience had shown that in practice, the searches have come "perilously close" to full searches of the cars. There are other ways for officers to obtain the information that they need, she suggested, such as asking a driver for her name and date of birth and cross-checking that information against the Department of Motor Vehicles database.
Addressing the dissent's argument that, without carving out an exception to the Fourth Amendment's general warrant requirement for cases like this one, "officers may not be able to achieve absolute certainty about the identity of some subset of traffic violators before issuing traffic tickets," Kruger countered that "the test for whether an exception should be recognized is not whether, in its absence, there might be some cost in effective enforcement of the traffic laws." Instead, she wrote, it is "whether the tradeoff to lower that risk is worth the coin in diminished privacy." "It is not," she concluded, "a price we should lightly require California drivers to pay."
In 2018, Kruger wrote for a divided court – in an opinion joined by Cantil-Sakauye, Chin, and Corrigan – in rejecting a challenge to a state law that requires law enforcement officials to collect DNA samples and fingerprints from anyone arrested for a felony. Following the U.S. Supreme Court's 2013 decision in Maryland v. King, the majority concluded that the defendant in the case, Mark Buza, had been arrested for a serious offense – arson – and, at least as applied to him, the requirement therefore did not violate either the U.S. Constitution's Fourth Amendment or the California constitution.
The majority did not weigh in on whether the law was valid for other defendants, and it rejected a suggestion – made by Liu and Cuellar, in dissenting opinions – that it determine whether the state can require a DNA sample before a judge determines that a defendant's arrest was valid. Kruger stressed that the court's holding was "limited," and she explained that "the law teaches that we should ordinarily focus on the circumstances before us in determining whether the work of a coequal branch of government may stand or must fall."
Kruger joined an opinion by Liu in 2019 that reinstated a challenge by psychotherapists to a state law that would require them to report to authorities patients who admit to viewing child pornography, even when the therapists don't believe that the patients pose any harm to children. Writing for a four-justice majority, Liu acknowledged that the "proliferation of child pornography on the Internet is an urgent problem of national and international dimension," but the court – over a dissent by Cantil-Sakauye, Chin, and Corrigan – concluded that the reporting requirement implicated an interest in privacy. Stressing that the court was not ruling that the reporting requirement was unconstitutional, Liu sent the case back to the lower courts for them to determine whether the reporting requirement actually advances the law's purpose of protecting children, or whether it instead deters patients from seeking treatment for sexual disorders.
Kruger sided with the court's conservative justices in a 4-3 ruling in 2017 that made it more difficult for inmates sentenced under the state's "Three Strikes" law to obtain resentencing. In a separate concurring opinion joined by two of her colleagues, Kruger explained that the other provisions in the ballot initiative on which the inmates seeking resentencing relied reflected a "clear and exclusive focus on affording relief to individuals who have committed specified drug- and theft-related offenses, and neither the stated purposes of the proposition nor the ballot materials alerted voters to any possibility that a favorable vote might also result in a significant change to the separate statutory scheme governing the resentencing of life prisoners under the 'Three Strikes' law." "Although this is certainly a choice the voters could make," Kruger acknowledged, "I do not think we can say it is a choice the voters have already made."
Under the California system, although Kruger was nominated by Brown and confirmed by the Commission on Judicial Appointments, she was still required to face the voters in a "retention election," without an opponent, in 2018. Kruger won retention easily, with nearly 73% of voters – 6.6 million in total – voting "yes."
Personal life
Kruger is married to Brian Hauck, a partner at the law firm of Jenner & Block and a former senior official in the Department of Justice during the Obama administration. The couple has two children: a son and a daughter.
When she had their daughter in 2016, Kruger became the first California Supreme Court justice to give birth while in office. A 2018 story in the Los Angeles Times recounted how Kruger traveled from the San Francisco Bay area, where she lives, to Los Angeles with her newborn to hear oral arguments; Kruger's mother-in-law cared for the baby, then four weeks old, while Kruger was working.
If Biden nominates Kruger, it will not be his administration's first effort to get Kruger to return to the east coast. In January, Marcia Coyle and Ryan Barber of the National Law Journal reported that Kruger had twice turned down offers to serve as the administration's solicitor general. Like a position as a Supreme Court justice, that job requires Senate confirmation – but a job as a Supreme Court justice comes with life tenure.
*********************
Amy Howe is the former editor and a reporter for SCOTUSblog and still is a contributor. She primarily writes for her eponymous blog, Howe on the Court.
Before turning to full-time blogging, she served as counsel in over two dozen merits cases at the Supreme Court and argued two cases there.
Amy is a graduate of the University of North Carolina at Chapel Hill and holds a master's degree in Arab Studies and a law degree from Georgetown University.
*********************
The preceding article was previously published by SCOTUSBlog and is republished by permission.
Right-wing media exploit monkeypox- retread anti-vax misinformation
These anti-vax talking points are intended to stigmatize LGBTQ people by framing promiscuity as the primary driver of the disease


By Mia Gingerich | WASHINGTON – As monkeypox presents an ever-increasing threat to Americans, predominantly gay and bisexual men, conservative media figures are exploiting the global health emergency to stoke fears of the COVID-19 vaccine and related health measures and to attack queer men.
These anti-vax talking points are often invoked alongside AIDS-era rhetoric intended to stigmatize LGBTQ people by framing promiscuity as the primary driver of the disease and gay and bisexual men as culprits in — rather than victims of — the growing outbreak. This stigmatization has already reportedly resulted in violence against gay men.
During the last week of July, the U.S. reported both the fastest rise in and highest number of monkeypox cases worldwide, leading the Biden administration to declare a public health emergency on August 4. The virus, which is endemic in certain African countries, is usually rare in Europe and the U.S. However, the virus recently found its way to men who have sex with men (MSM), where it has proliferated primarily through sexual contact. The gay community has emphasized the need to warn about the risk the virus poses to MSM while not feeding into anti-gay rhetoric that depicts gay sexuality as immoral.
Despite this plea from those most affected by the ongoing health crisis, right-wing media quickly responded to the spread of monkeypox with homophobia – recalling the vilification that gay men experienced during the AIDS epidemic. In addition to being impacted by the latest right-wing media smear campaign risking targeted violence against LGBTQ people, queer men are also less likely to seek medical care for monkeypox in countries where their sexuality is stigmatized.
Conservative media figures invoke COVID-19 conspiracy theories and criticism of health measures in coverage of monkeypox
From early on in their coverage of the monkeypox outbreak, right-wing media figures used the story to renew efforts to sow vaccine hesitancy and undermine COVID-19 health measures. Some far-right figures have even spread conspiracy theories that falsely assert the COVID-19 vaccine is directly responsible for the monkeypox outbreak.
On May 24, The Daily Wire's Candace Owens said on her show that "the first person who lines up to get a monkeypox vaccine, I'm going to laugh in your face." Owens then suggested the World Health Organization, Bill Gates, and Dr. Anthony Fauci were involved in the spread of both diseases as part of "attempts at authoritarianism" and "globalism." This claim coincides with the recent conservative conspiracy theory claiming the U.S. was ceding power to the WHO.
From the May 24, 2022, edition of Daily Wire's Candace
Fox News' Sean Hannity brought anti-vax conspiracy theorist Dr. George Fareed onto the August 8 edition of his radio show, where Fareed falsely claimed "the mass vaccination with these gene therapies, COVID vaccines, have the ability to weaken the immune system and make people more vulnerable to viral infection," suggesting the vaccine could precipitate the spread of monkeypox.
Far-right blog American Greatness posted an article on August 3 promoting the work of Shmuel Shapira, an Israeli scientist pushing similar claims as Fareed. The article claimed "Twitter censored Shapira" after the platform flagged a tweet of his as misinformation. Shapira's tweet read, "It is well established the mRNA vaccines affect the natural immune system. A monkey pox outbreak following massive covid vaccination: Is not a coincidence."
Right-wing media figures have also taken advantage of the recent health crisis to reignite their crusade against public health measures implemented during the COVID-19 pandemic. Conservative commentators claim that a double standard exists between government reactions to monkeypox and COVID-19, ignoring differences in how the two diseases spread.
Podcaster Steven Crowder, amid a longer homophobic rant suggesting gay men were engaging in bestiality, claimed on August 2 that COVID-19 health measures were "politically motivated" and that masking and social distancing "didn't make any difference whatsoever." Crowder then contrasted those measures with the fact that Pride events still took place this year despite the spread of monkeypox, saying, "They won't even cancel their gay San Francisco fuckfest."
From the August 2, 2022, edition of Louder with Crowder, streamed on YouTube
An article for The Federalist titled "Americans Lost Fundamental Freedoms During Covid — But Halting Gay Orgies To Stop Monkeypox Is Too Far?" bemoaned COVID lockdowns and claimed, "We shut down the world for a virus that had no traceable transmission, it was entirely random. It really isn't too much to ask for gay men to stop engaging in orgies and public sex events for their 'mental health,' their 'self-esteem,' and to continue 'having fun.'"
On Twitter, right-wing personalities expressed a similar sentiment.
Alt-right troll Mike Cernovich tweeted his criticism of public health advocate Dr. Gregg Gonsalves: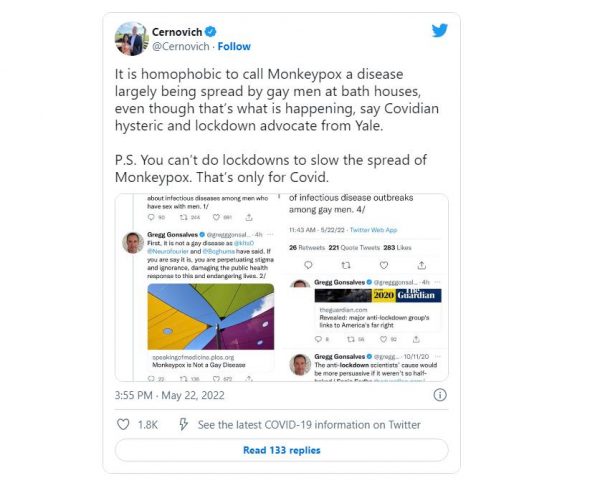 Far-right YouTuber Ian Miles Cheong continued his online anti-gay tirade on monkeypox:
They forced everyone to be apart from their dying parents and grandparents in hospitals, banned travel, and forced kids out of school and into Zoom calls, but "men who have sex with men" can't cool it for two weeks?

— Ian Miles Cheong (@stillgray) August 4, 2022
Right-wing radio host Dan O'Donnell similarly tweeted:
They shut down the entire country for COVID-19 but won't shut down the gay orgies for Monkeypox because science. https://t.co/4E2cO7chok

— Dan O'Donnell (@DanODonnellShow) August 5, 2022
Gay men are targeted with violence while right-wing media continues to depict them as threats
After the first cases of monkeypox were found among children in the U.S., LGBTQ advocates reported right-wing figures were using the news to falsely claim that gay men were guilty of abuse. This was a part of a larger attempt by right-wing media to use the monkeypox outbreak to depict LGBTQ people as a threat to society. By attempting to evoke the sort of stigmatizing rhetoric pushed during the AIDS epidemic that frames the MSM community as vectors of disease, right-wing media is feeding a culture of prejudice that has already resulted in violence against gay men.
The above-mentioned article from The Federalist fearmongered that "as gay men spread the virus within their population at startling rates, the chances of it escaping into the mundane world through close contact in stores, crowded streets, or buses increases," claiming that gay and bisexual men were spreading the disease through "truly selfish behavior [that] is endangering the rest of us."
Right-wing talk show host Erick Erickson tweeted, "'My orgy doesn't affect you,' said the man who spread monkeypox to the lady who worked at the gas station. Two weeks of no orgies to stop the spread is just too much to ask."
"My orgy doesn't affect you," said the man who spread monkeypox to the lady who worked at the gas station. Two weeks of no orgies to stop the spread is just too much to ask. But don't y'all go to church or see your grandparents. COVID is on the rise again.

— Erick Erickson (@EWErickson) August 4, 2022
On Hannity's August 8 radio show, guest Dr. Brian Tyson said the virus would "spread to the heterosexual community if we don't get a handle on the gay community to stop the transmission," and claimed "the CDC and the NIH, they're afraid to come out and tell the gay community to stop having intercourse until this pandemic goes away."
On the August 5 edition of his show, Turning Point USA's Charlie Kirk characterized the government response to monkeypox as an attempt to avoid offending "the alphabet mafia" of the LGBTQ community, saying, "You can't go after the gay community for maybe doing something they shouldn't be doing," before declaring he would "not live through another lockdown or an erosion of our civil liberties by a corrupt or usurpatious government because we're afraid to offend people. Don't care, and you shouldn't either."
From the August 5, 2022, edition of The Charlie Kirk Show, streamed on YouTube
The effects of right-wing media's misinformation about the COVID-19 vaccine put their audience at serious risk. However, these conservative figures are now jeopardizing the health of millions of LGBTQ Americans as well by seeking to stigmatize their sexuality during a public health crisis.
**********************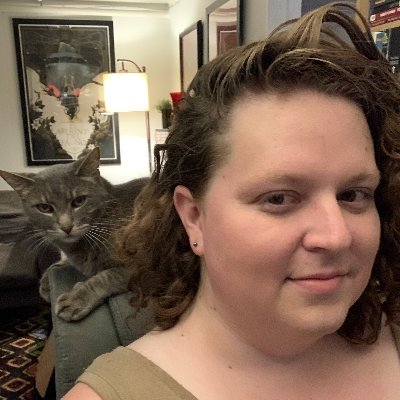 Mia Gingerich is a researcher at Media Matters. She has a bachelor's degree in politics and government from Northern Arizona University and has previously worked in rural organizing and local media.
********************
The preceding article was previously published by Media Matters for America and is republished by permission.
Florida school removes posters of Black heroes, teacher resigns in protest
"DeSantis's culture wars are infiltrating every corner of our state, and it's Florida's students who are paying the price"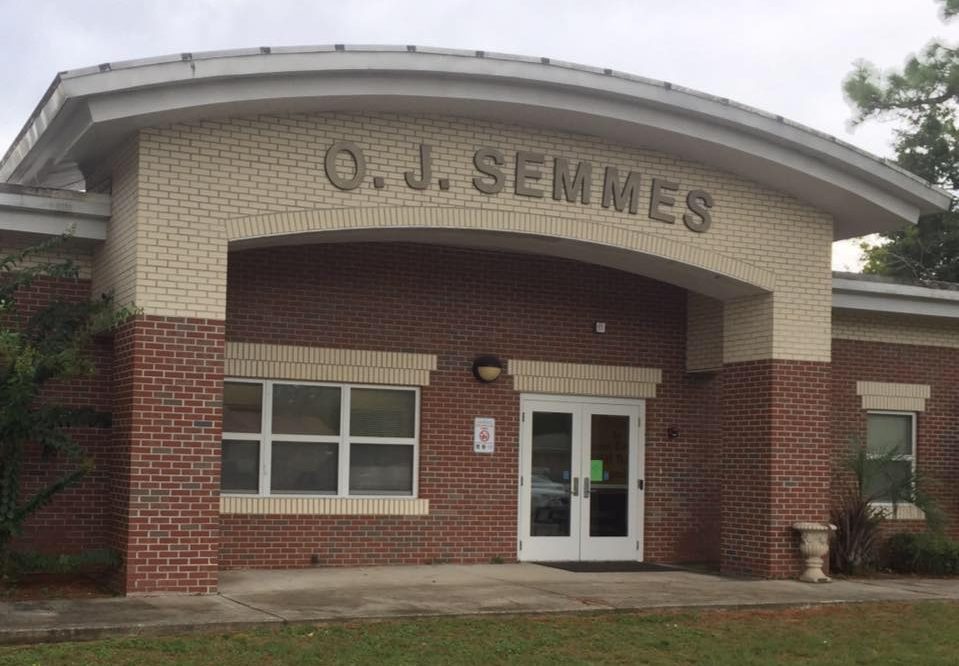 PENSACOLA – A career special education teacher in Escambia County, Florida resigned this past week just as classes were scheduled to start after a Escambia County Public School District staffer removed posters and pictures of historically significant Black Americans from his classroom.
Michael James, 61, who has taught special ed classes for the past fifteen years told Pensacola News Journal reporter Colin Warren-Hicks in an interview this week that he had emailed a letter to Florida Republican Gov. Ron DeSantis and Escambia County Superintendent Tim Smith in which he wrote that a district employee removed the pictures citing the images as being "age inappropriate."
Images that were removed from the bulletin board at O.J. Semmes Elementary School included depictions of Martin Luther King Jr., Harriett Tubman, Colin Powell and George Washington Carver, James said.
"It really floored me," James told the News Journal. "I've been teaching special education for 15 years, and it just really floored me when she did that."
James chose the board's theme because the majority of the students and the residents in the neighborhoods that surround O.J. Semmes are Black, and he wanted to motivate his students with inspirational leaders they could easily look up to and see themselves.
The Pensacola News Journal reported that Escambia County Public Schools Superintendent Tim Smith  said that "teachers are permitted to decorate their classrooms with educational materials and he was unaware of any policies that would prohibit a teacher from displaying pictures of inspirational American heroes on their walls."
Smith said a full investigation of the incident, which he called an "anomaly," has been launched.
U.S. Rep. Charlie Crist, (D-FL 13th District) who is running to secure the Democratic Party nomination to oust DeSantis in the November elections took aim at the sitting governor in a Facebook post:
On Wednesday afternoon the Congressman expanded his remarks saying:
"This is the sad reality of Ron DeSantis' Florida — a teacher, in a predominantly Black community, comes into their classroom to see posters of historically Black American heroes, including President (Barack) Obama, taken down for being 'inappropriate,' Crist said in a statement. "DeSantis' culture wars are infiltrating every corner of our state, and it's Florida's students who are paying the price."
Florida Politics reported that the controversy comes as the first Florida schools, including Escambia County schools, begin their first academic year under legislation signed by DeSantis that targets "critical race theory."
Among other rules, the law prohibit lessons teaching students that they are inherently racist, sexist or oppressive because of their race, color, sex or national origin. It would also ban instruction that they are personally responsible and should feel guilty for the past actions of members of their race, color, sex or national origin.
Log Cabin GOP compares FBI raid on Trump's Mar-A-Lago to Stonewall
In February, the National Archives asked the Justice Department to investigate Trump's handling of White House records
WASHINGTON – As the outraged fallout continued in Republican Party circles Tuesday, after special agents of the Federal Bureau of Investigation executed a search warrant Monday at the South Florida estate of former President Donald Trump, the LGBTQ political group Log Cabin Republicans, (LCR) joined the growing chorus on the right angered by the search.
"Just as the patrons of Stonewall were not intimidated by police, we will not be intimidated by the weaponization of the FBI and DoJ against President Trump or his home, Mar-A-Lago… …where (as we announced hours ago) we will be holding our annual gala later this year!" the group tweeted Monday after news of the search broke.
Reaction to the LCR tweet was swift ranging to from disgust as expressed by LGBTQ writer and radio host Rob Watson to outright anger as noted by former Advocate editor and LGBTQ journalist Matthew Breen.
Good God. You could not be less relevant if you tried. If we were back at #Stonewall , you wouldn't be with the patrons, you'd be buying the cops coffee.

— Rob Watson (@JandJDad) August 9, 2022
Quislings.

— Matthew Breen (@matbreen) August 10, 2022
The FBI's action was described as unprecedented by legal experts and analysts, however the execution of the search warrant underscores the fact that U.S. Attorney General Merrick Garland will order investigations into criminal wrong doing to include the former president.
Trump and his Republican allies in Congress have dismissed the FBI search as politically motivated.
While a copy of the search warrant was delivered to Trump's attorneys, little is known about the predicate probable cause found significant enough that a federal judge authorised the search. The affidavit which is the foundational document showing that a crime had been committed and that evidence would likely be found during the search provided to the judge to make that determination has not been made public.
A Justice Department source told the Blade that last January Trump had been found in possession of 15 boxes of materials at his Florida home, which he relinquished to staff from the National Archives amid concerns he may have violated the Presidential Records Act, (44 U.S.C. Chapter 22).
A certain portion of the paperwork that Trump had in his possession was classified which the Justice Department official noted is by itself criminal in nature.
In February, the National Archives asked the Justice Department to investigate Trump's handling of White House records. The National Archives said some of the documents Trump turned over to them had been ripped up and taped back together CBS News noted.
It remains to be seen whether the search will lead to criminal charges against the former president or anyone in his immediate orbit, but former prosecutors noted there are serious penalties for violating public records laws the Hill reported Tuesday.
"Highly classified information is treated that way because of its extreme sensitivity. There is a whole range of material that is really a crown jewel, national security, high-consequence sequence. And if that's what a person carried away rather than leaving it in the hands of the government and complying with the Presidential Records Act, that's a gravely serious matter," said John Barrett, a former federal prosecutor who worked for the independent counsel investigating the Iran-contra scandal and served in the DOJ inspector general's office.
The former president had issued a lengthy statement Monday evening in which he called the raid an "attack by Radical Left Democrats who desperately don't want me to run for President in 2024."
The House GOP minority leader Kevin McCarthy promised retribution in a tweet should his party retake control of Congress in the Fall midterm elections:
Attorney General Garland: preserve your documents and clear your calendar. pic.twitter.com/dStAjnwbAT

— Kevin McCarthy (@GOPLeader) August 9, 2022
The Justice Department and the FBI both declined to comment.
Former President Trump's Mar-a-Lago Home Being Searched Causes Immediate Political Fallout: