Equality California releases 2021 Legislative Scorecard
Governor Gavin Newsom scored 88% in his third year in office, after he signed seven out of eight bills that reached his desk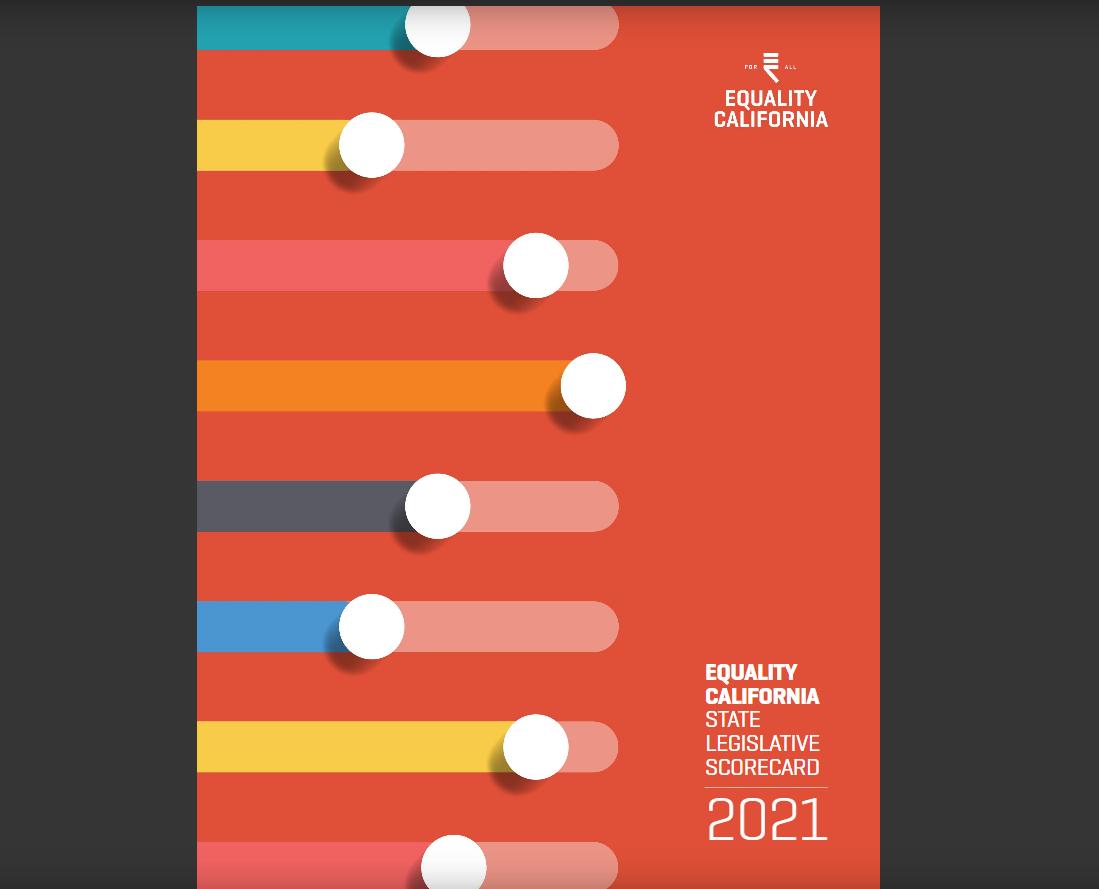 SACRAMENTO — Equality California, the nation's largest statewide LGBTQ civil rights organization, released its annual state legislative scorecard for 2021 on Monday, demonstrating broad support in the California Legislature for LGBTQ+ civil rights and social justice. Two-thirds of the Legislature earned at least 80% on the organization's scorecard, with 70 legislators earning perfect marks for their votes on pro-equality legislation.
Governor Gavin Newsom scored 88% in his third year in office, after he signed seven out of eight bills scored by Equality California that reached his desk. The governor earned 100% scores in 2019 and 2020.
"While states across the nation pursued and passed policies attacking the transgender community, the California Legislature invested in the health and well-being of trans and gender-nonconforming people and adopted legislation to better respect and affirm Californians' gender identities," wrote Equality California Executive Director Tony Hoang in a letter introducing the scorecard. "From streamlining the processes that transgender people can use to change their names on marriage certificates, college diplomas and their children's birth certificates to allowing nonbinary people's identities to be recorded accurately on death certificates, these advancements are a testament to the dedicated activists who inspire us with their stories, integrity and perseverance."
Equality California and the organization's Nevada-based affiliate California Legislature will release their annual joint federal scorecard evaluating members of both states' congressional delegations in February.
Zbur is Assemblymember-elect as Abramson concedes
When Zbur is sworn in on December 5 and takes office, he will join the largest Legislative LGBTQ+ Caucus in California history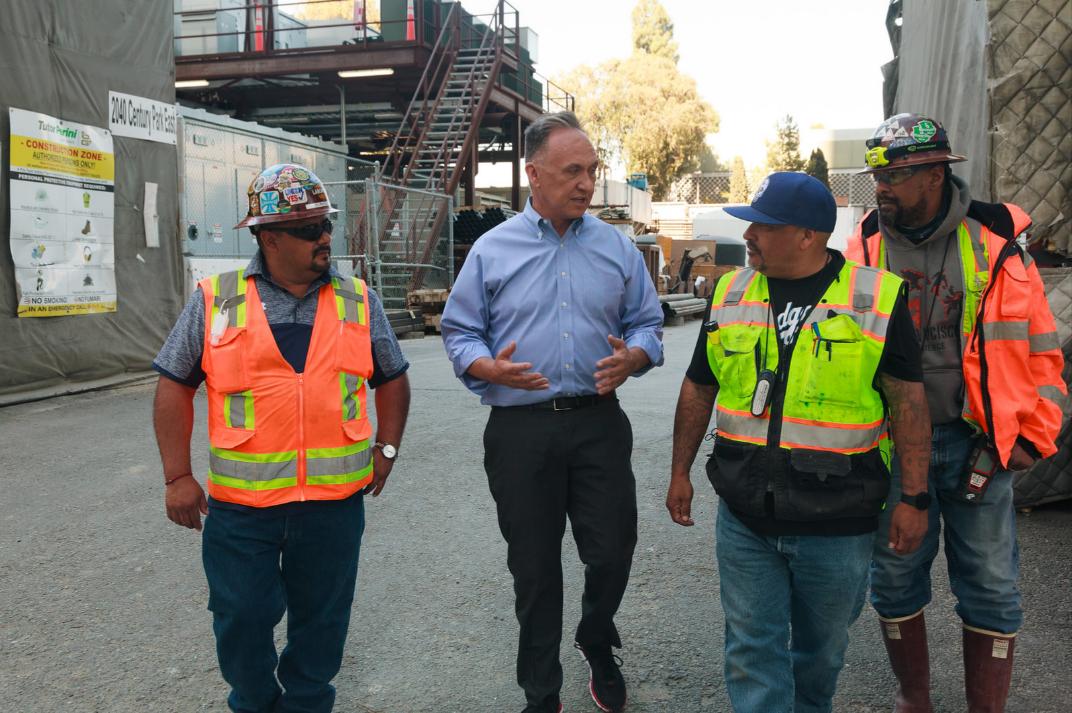 LOS ANGELES – The latest election results released by the Los Angeles County Registrar-Recorder/County Clerk's office on Tuesday indicated that former Equality California Executive Director and leading environmental attorney, Rick Chavez Zbur, had won the seat to represent California's 51st Assembly District.
Zbur's opponent Louis Abramson issued a statement of concession congratulating the Assemblymember-elect:
"One of our campaign mantras is: The hard part comes after the hard part. Well, this is the hard part. While many votes are outstanding, we're at 44.6%. Having been outspent nearly eight to one by a well known opponent, this achievement is incredible. Nonetheless, we don't see a path to 50%+1. With a full heart and a grateful soul, it's time to close this chapter.
I want to congratulate Rick Zbur on his victory in this race. I will do everything I can to help him succeed in confronting the existential challenges facing our shared community—homelessness, housing affordability, mental health reform, and climate change.
Rick ran with generosity and kindness. His previous work made California more equitable and just. It has been a privilege to campaign with him and to have the opportunity to advance that work. Rick will be an effective advocate for our district. I look forward to being his partner in repairing our world, and I invite you all to join me." 
In an email to the Blade Tuesday afternoon, Zbur wrote:
"As the votes continue to be counted, our campaign is confident that our margin of victory will continue to grow.  I'm incredibly humbled and grateful to the voters across AD-51 who powered our campaign to a victorious finish. We are proud that we won with a substantial margin in every city across the district.  This victory was only possible because of the dedication and effort of thousands of people —supporters, contributors, and volunteers who fueled our campaign, and I am incredibly grateful. I'm also deeply proud that my victory ensures that the 51st District—and the County of Los Angeles—finally has the LGBTQ+ representation in the State Assembly that it deserves. 
I would like to congratulate my opponent Louis Abramson for his dedication to our community, and for running an energetic campaign that was focused on the issues—many of which we agree about. I appreciate his gracious congratulations call yesterday and his offer to work together in the future to improve the lives of the people of California.
Our campaign was never about one person – it was about ensuring real change and lasting progress to improve the lives of the people of California and the 51st District. It was about assuring that our government tackles effectively the issues that matter most—affordable housing and homelessness, climate action, safer and sustainable communities, good jobs with good pay and safe working conditions, civil rights and social justice for all, and more. I'm proud of the movement we have built and I look forward to beginning the hard work to achieve a government that works for every Californian, especially our most vulnerable.  I am excited to begin my work in the Assembly to deliver for families across the 51st District."
Early on in his candidacy Zbur received the backing of various organizations and political groups including labour, civic, environmental as well as this newspaper. Zbur was endorsed by Equality California early in April 2021, alongside the California Legislative LGBTQ+ Caucus.
When Zbur is sworn in on December 5 and takes office, he will join the largest Legislative LGBTQ+ Caucus in California history.
Equality California released the following statement from its Executive Director Tony Hoang celebrating the victory:
"My friend Rick Chavez Zbur has spent his career fighting for justice and is exactly the type of champion LGBTQ+ Californians need in the Assembly. From a small farming community in the Rio Grande Valley to the halls of the California Capitol, Rick's life has been defined by service to his community and his country. I know that his bold, experienced leadership will continue to move our state forward, and he will deliver progressive results for the people of the 51st Assembly District.
"Equality California looks forward to being a partner to Rick in his new role, as we continue our shared fight for a world that is healthy, just and fully equal for all LGBTQ+ people." 
California's 51st Assembly District includes West Los Angeles, Hollywood and West Hollywood.
MEMBER OF THE STATE ASSEMBLY, 51st District
| Candidate(s) | Votes | Percent |
| --- | --- | --- |
| RICK CHAVEZ ZBUR (D) | 57,323 | 55.40% |
| LOUIS ABRAMSON (D) | 46,145 | 44.60% |