USA Swimming capitulates to a right-wing media hate campaign
Fox News & other right-wing outlets attacked the Trans swimmer Lia Thomas cruelly & persistently for months-


By Ari Dennen | WASHINGTON – After months of obsessive coverage in right-wing media, USA Swimming released new rules governing the inclusion of trans athletes which appear to bar University of Pennsylvania swimmer Lia Thomas from finishing her season.
Editor's Note: USA Swimming clarified that the new policy will not necessarily apply to Thomas, as "NCAA events are not considered elite events and Thomas is not a member athlete." The NCAA will meet to discuss the rule change later in February, though the organization had previously announced that it will follow USA Swimming guidelines for trans athletes.
Following intense pressure from right-wing media, the swimming association will now require three years of testosterone suppression, as well as approval from three "independent medical experts," before allowing trans women to compete in the female category. Thomas had previously exceeded the rules set by the NCAA, suppressing her testosterone levels for over two years. According to a February 1 press release, the new rules are "effective immediately."
In changing these goal posts, USA Swimming is capitulating to a right-wing hate campaign that repeatedly deadnamed and misgendered Thomas, a 22-year-old trans woman, and relentlessly framed her participation as a dire threat to women's sports. (Deadnaming and misgendering are forms of harassment that involve using a trans person's prior name against their wishes or referring to them as the incorrect gender; misidentifying trans people goes against best-practice journalistic standards.) As part of this campaign, which included 32 segments about her in just six weeks on Fox News alone, multiple right-wing media outlets misleadingly portrayed one longtime anti-LGBTQ writer as simplly a "former USA Swimming official" to misgender Thomas and attack best-practice trans health care. Fox News also hosted a member of the Women's Sports Policy Working Group, a body claiming to offer a "middle way" on trans inclusion in sports, in segments in which she deadnamed and misgendered Thomas.
The harassment against Thomas went even further, including paparazzi photos of the swimmer and her teammates as well as harmful, anonymously-sourced reports attacking her. Even after Thomas lost, the right-wing media continued attacking her, claiming that the loss had been fixed based on one anonymous interview speculating that Thomas must have colluded with the trans male swimmer who defeated her at a January 8 race to make it "seem like the gender identity issue wasn't quite as much of a differentiator." (The other swimmer, Iszac Henig of Yale University, was competing in the women's category because he has not yet started hormone replacement therapy.)
BUCK SEXTON (RADIO HOST): And in the sports context, it's just absurd. We all see what's going on here. People are well aware of the fact that a biological male — also known as a male — competing against women is going to have a tremendous advantage, especially when that person has already been competing at an elite level, at a college level in that sport. So, we're all very aware of this.
This is actually a common sense issue that's also backed up by the science, in terms of physiological differences that are not erased by testosterone or hormone therapy of any kind. And we all should just know this. I think the American people inherently do. Which is why the sports media in general had so much, honestly, cowardice on the issue. They won't cover it, they won't tell the truth about it.
I did see a great piece, obviously OutKick does really good work, earlier this week on how they believe that two of the trans swimmers including Lia Thomas may have colluded to have a race where they essentially fixed it so it could seem like the gender identity issue wasn't quite as much of a differentiator.
Major news outlets' coverage often followed the narrative established in right-wing media, presenting Thomas' participation as controversial and platforming figures who have worked against trans inclusion in women's sports. For example, The Washington Post cited Nancy Hogshead-Makar as "chief executive of Champion Women, a women's sports advocacy organization," while Forbes referred to her as a "longstanding Title IX advocate." But in reality, Hogshead-Makar is hardly a neutral expert; the former Olympian circulated a petition that compared trans women with "the travesty of East German women dominating swimming by ingesting and injecting performance-enhancing drugs" and referred to transgender men as "biological women" — a characterization at odds with modern scientific understanding.
In contrast with the picture presented in many of the media reports, Thomas' participation is supported by her teammates, competitors, and league. The Ivy League and the University of Pennsylvania have both released statements supporting the athlete. Likewise, Thomas' teammates offered their full support to the swimmer in a statement released before the policy change was announced. One of Thomas' competitors, Stanford swimmer Brooke Forde, said, "I believe that treating people with respect and dignity is more important than any trophy or record will ever be, which is why I will not have a problem racing against Lia at NCAAs this year."
The right-wing outrage about Thomas' participation is part of a broader campaign to bar trans athletes from competing in sports at any level. In 2021, nine states signed bills into law that would ban trans athletes from competing on teams consistent with their gender identity. South Dakota sent the first such ban of 2022 to the desk of Republican Gov. Kristi Noem, whose chief-of-staff compared trans youth to terrorists during debate over the measure. There are currently at least 25 more bills under consideration at the state level to limit participation from trans athletes, and former President Donald Trump has promised to enact a national ban on trans participation in sports if he retakes the White House in 2024.
While this issue has often been labelled a part of the culture war, trans people are the main casualties: according to one new poll from The Trevor Project, "85% of transgender and nonbinary youth say that recent debates around anti-trans bills have negatively impacted their mental health."
*******************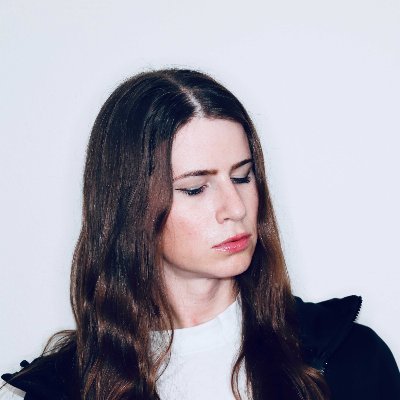 Ari Drennen is the LGBTQ program director for Media Matters, where she has worked since January 2022. She has a bachelors degree in political science and economics from Middlebury College. Previously she worked at the Center for American Progress and the League of Conservation Voters
*******************
The preceding article was previously published by Media Matters for America and is republished by permission.
Twitter & Facebook allowing hate labels "pedophile/groomer" on platforms
"Online hate & lies reinforce offline violence. The normalization of anti-LGBTQ+ narratives in digital spaces puts LGBTQ+ people in danger"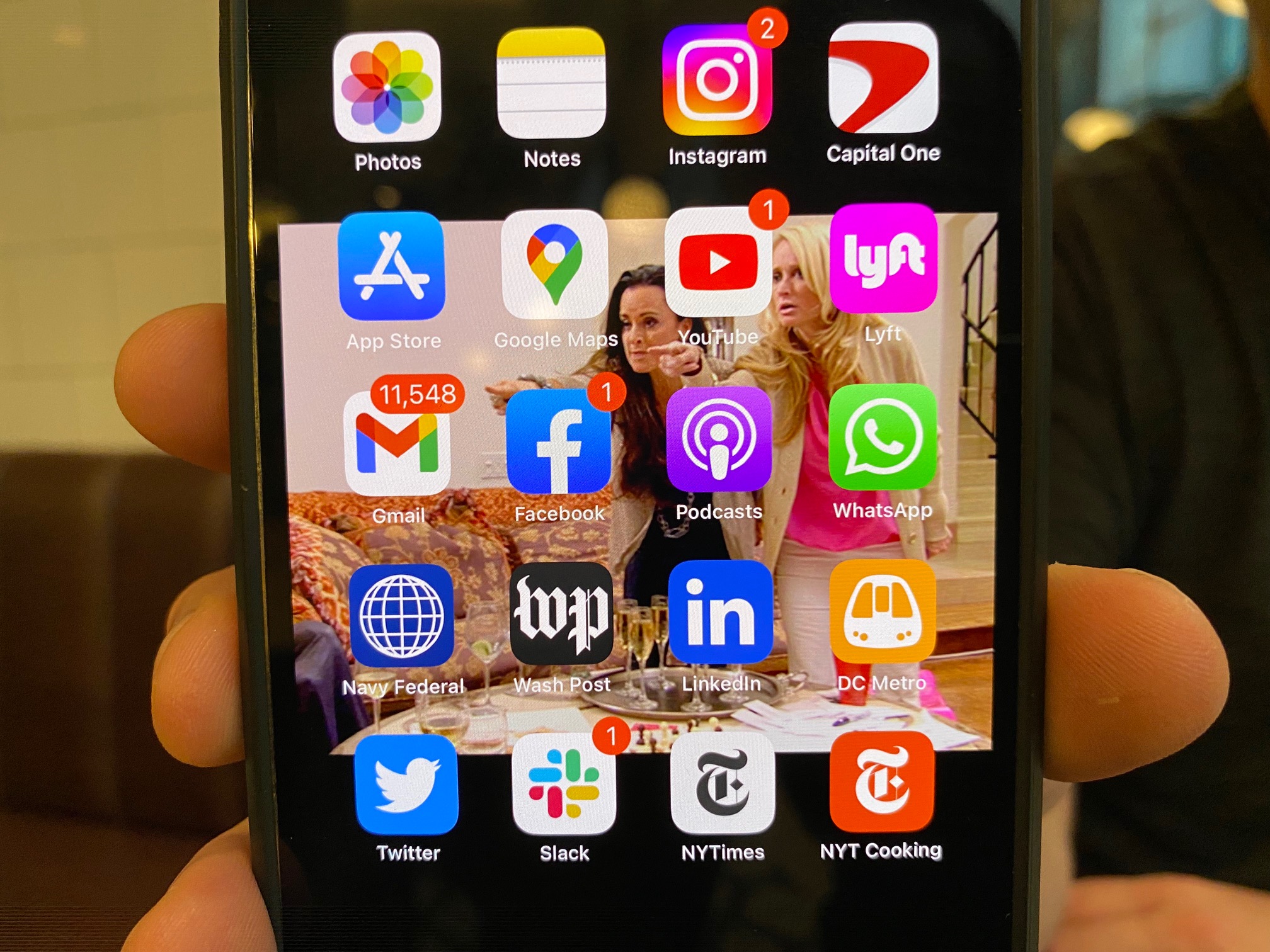 WASHINGTON – According to a report released Wednesday by the Human Rights Campaign (HRC) and The Center for Countering Digital Hate (CCDH), Twitter and Facebook are permitting the spread of content linking LGBTQ+ people to pedophiles or "groomers."
The authors of "Digital Hate: Social Media's Role in Amplifying Dangerous Lies about LGBTQ+ People" found a dramatic uptick this year in posts mentioning "grooming," which refers to the practice of pursuing relationships with children for the purpose of sexually abusing or exploiting them.
Use of this term and related terms as a slander against LGBTQ+ people is an explicit violation of Twitter's rules governing hate speech, the company said. And yet, even as the platform saw a 406% increase in such tweets beginning in March, it failed to take action in 99% of reported cases, the study shows.
Forty-eight million people viewed these tweets, the study estimates, with the majority coming from a small group of right-wing extremists, including lawmakers like Republican Rep. Marjorie Taylor Greene (GA).
Of the most-viewed "grooming" tweets, 66% of impressions were driven by just ten users, the report finds.
For its part, Meta prohibits anti-LGBTQ+ content on Facebook and Instagram but removed only one paid advertisement mentioning the "grooming" narrative.
The findings echo CCDH's report last year on misinformation concerning the covid pandemic (including vaccines), the online spread of which was linked to just a dozen people with large followings on social media platforms.
"Facebook, Google and Twitter have put policies into place to prevent the spread of vaccine misinformation; yet to date, all have failed to satisfactorily enforce those policies," CCDH's CEO Imran Ahmed wrote in the report.
Just as with covid, the companies' failure to intervene and take down misinformation and hate speech can have dire consequences. "Online hate and lies reflect and reinforce offline violence and hate," Ahmed said in a statement about the new report. "The normalization of anti-LGBTQ+ narratives in digital spaces puts LGBTQ+ people in danger."
An old, dangerous slander is resuscitated
In the 1970s, anti-LGBTQ+ crusader Anita Bryant campaigned against inclusive non-discrimination measures by spreading the lie that gay men and lesbians sought to recruit children for sexual abuse.
Passage, in March of this year, of Florida's Parental Rights in Education bill – deemed the "Don't Say Gay" bill by critics – appears to have been a turning point that led to the resuscitation of the slanderous rhetoric linking LGBTQ+ people to pedophiles or "groomers."
The label was weaponized by Florida Gov. Ron DeSantis's spokesperson, Christina Pushaw, to push back against critics of the legislation, which prohibits public school teachers from discussing sexual orientation or gender identity with students in certain grade levels.
LGBTQ+ advocates say non-cisgender and non-heterosexual youth will be harmed as the bill effectively erases their identities, while potentially criminalizing something as innocuous as a teacher's mention of their same-sex spouse.
"The bill that liberals inaccurately call "Don't Say Gay" would be more accurately described as an Anti-Grooming Bill," Pushaw wrote on Twitter.
She added, "If you're against the Anti-Grooming Bill, you are probably a groomer or at least you don't denounce the grooming of 4-8 year old children. Silence is complicity. This is how it works, Democrats, and I didn't make the rules."
According to the CCDH and HRC's report, the social media platforms saw a corresponding spike in content targeting LGBTQ+ people as pedophiles and child abusers after Gov. DeSantis signed the Parental Rights in Education bill into law.

The narrative has occasionally been used to attack non-LGBTQ+ people, as Michigan State Sen. Mallory McMorrow experienced at the hands of her Republican colleague Sen. Lana Theis.
McMorrow told The Los Angeles Blade there is a moral as well as a political obligation to stand up to conservative extremists who baselessly accuse LGBTQ+ people, or their political opponents, of being pedophiles or enablers of child sexual abuse. 
Read the full report here: [LINK]
Californians with low incomes hit hardest by high costs of living & inflation
Around 3 in 5 California households with incomes below $50,000 had trouble affording basic expenses in June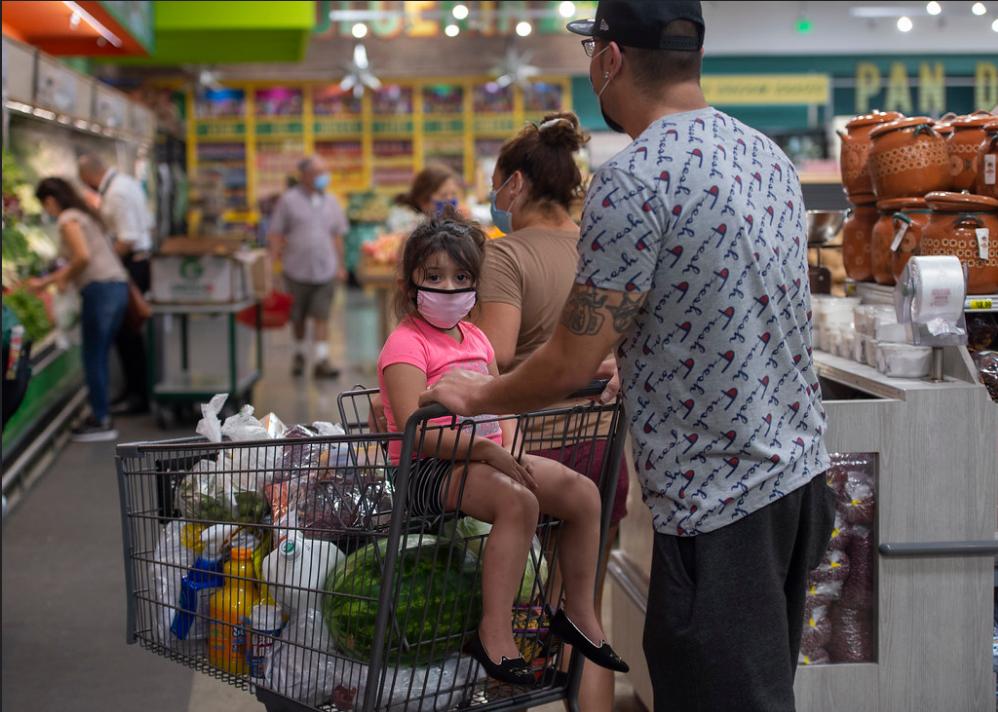 By Kayla Kitson & Sara Kimberlin | SACRAMENTO – For many years, high costs of living have made it difficult for many Californians to keep themselves and their families safely housed, healthy, and nourished. Recent high inflation has made it even harder for people to thrive in California communities.
When basic costs go up, Californians with the lowest incomes are particularly likely to struggle to make ends meet. Around 3 in 5 California households with incomes below $50,000 had trouble affording basic expenses in June. And due to past and continued discrimination, about one-half of Black, Latinx, and other Californians of color reported struggling with basic expenses in recent months, compared to about 30% of white Californians.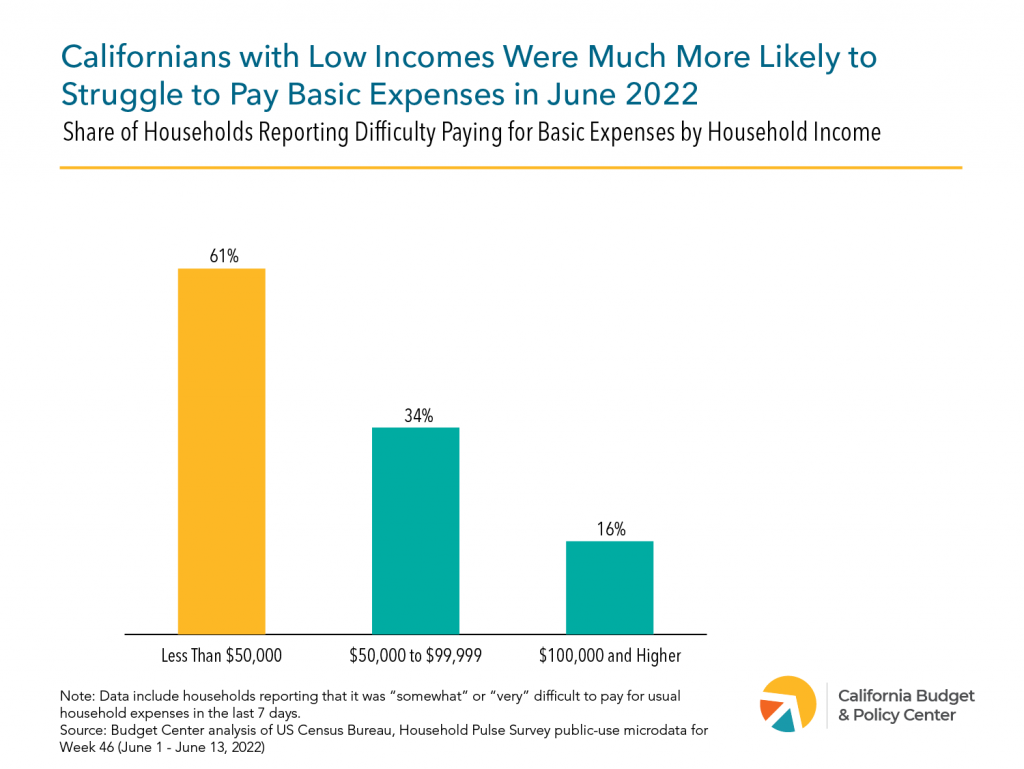 Policymakers should ensure policies to address recent price increases prioritize the needs of people with low incomes, who were already left out of sharing the state's pre-pandemic prosperity and who have been disproportionately impacted by the pandemic and inflation.
*********************
The preceding article was previously published by the California Budget & Policy Center and was republished with permission.
The California Budget & Policy Center (Budget Center) is a nonpartisan, research and analysis nonprofit committed to advancing public policies that improve the lives of Californians who are denied opportunities to share in the state's wealth and deserve the dignity and support to lead thriving lives in our communities.
We highlight inequities in our state — specifically in budget choices and public policies affecting low and middle income households, women, immigrants, American Indians, Asian, Black, Latinx, and Pacific Islander Californians, as well as other Californians of color, people with disabilities, and LGBTQ+ Californians — and identify policy pathways that expand economic opportunities and promote well-being for all Californians.
Fox News personality Jeanine Pirro celebrates Brittney Griner's sentence
"Bringing U.S. nationals home who are being wrongfully detained, who are being held hostage has been a priority" the White House said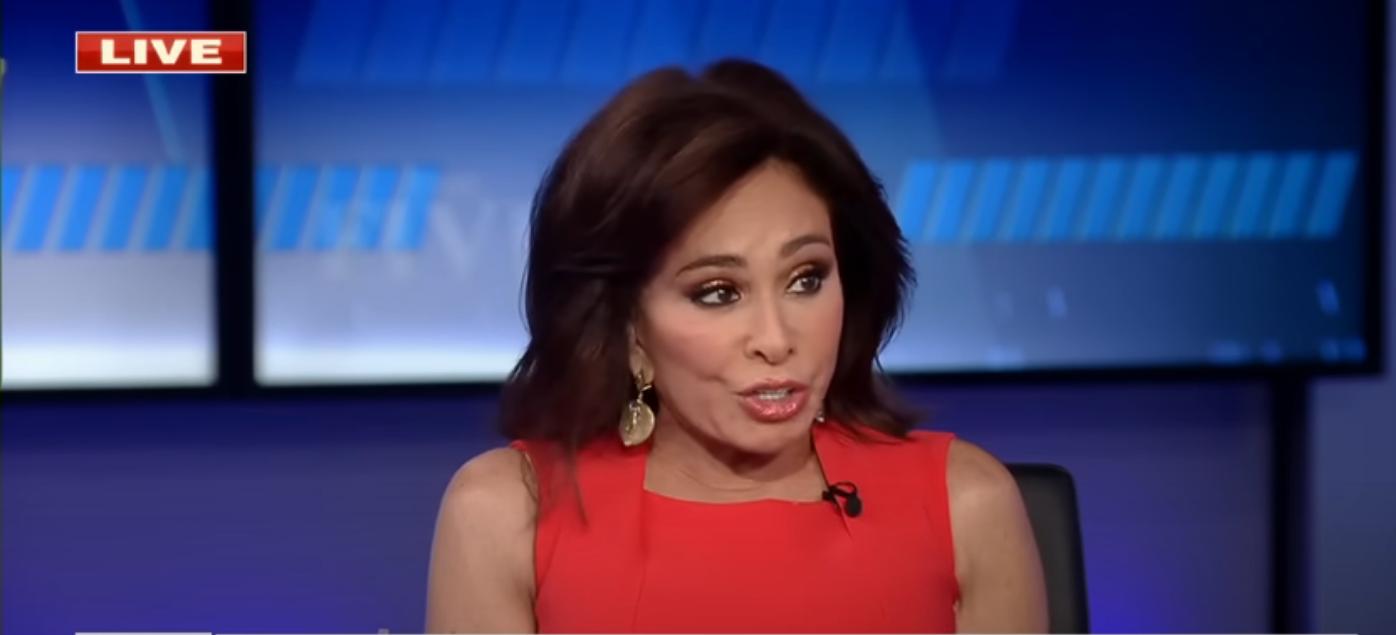 NEW YORK – During a broadcast of "The Five," the weekday opinion show on Fox News Channel, Fox personality Jeanine Pirro embraced gleefully the sentence by a Russian criminal courts judge on Thursday imposing a term of nine years in penal colony on WNBA star Brittney Griner.
"Let's talk about Brittney Griner. I'm tired of everyone saying she's a hostage and she's a political prisoner and all this stuff. She's been going to Russia since 2014, right? Playing basketball there, making a million dollars or whatever she makes. And she knows what the laws are in Russia. She's got a vape with cannabis and hashish oil in the vape. She doesn't deny that it's hers, she doesn't deny that she packed it, she just says, I was in a rush.
She had a trial, she was supposed to testify at the trial. The trial started on July 1st, July 7th she was supposed to testify. She chose not to testify and instead had a friend, I think, give character testimony. And instead of testifying, she then decided to plead guilty. So let's just take off the table that this is improper what has happened to her."
Officials at Moscow's Sheremetyevo Airport in February detained Griner after customs inspectors allegedly found hashish oil in her luggage.
The State Department subsequently determined that Russia "wrongfully detained" her. Griner last month pleaded guilty to the drug smuggling charges.
Griner — a Phoenix Mercury center and two-time Olympic gold medalist who is lesbian and married to her wife, Cherelle Griner — spoke in court earlier on Thursday. "I had no intent on breaking any Russian law," said Griner.
President Joe Biden made brief comments on Friday expressing optimism about securing the release of Brittney Griner the day a Russian judge sentenced the lesbian basketball player to nine years in a penal colony.
"I'm hopeful. We're working very hard," Biden said in response to a shouted question from a reporter following a bill signing at the White House.
White House Press Secretary Karine Jean-Pierre said Friday the optimism Biden expressed was based on general feelings as opposed to a new development in negotiations.
"He's the president, he has to feel hopeful," Jean-Pierre said. "This is something that is important to him. I don't think — if he had said something else — it would have not, you want to be sure you zero in, he's focused on the task that is at hand. His team is working on this, his national security team, you've heard from Secretary Blinken, you've heard from us. This is something — again, has been top of mind, bringing U.S. nationals home who are being wrongfully detained, who are being held hostage has been a priority of his. There's no other place but to be hopeful and to do the work that we need to do to get this done."
Asked if there was any specific development, Jean-Pierre replied, "No. I wouldn't read into it. I think as president, he's doing what presidents do, giving hope."
Additional reporting by Michael K. Lavers and Chris Johnson
*********************
Media Matters for America has the video clip: