Fox's anti-Trans coverage fills the gap left by mainstream TV news
Just one show on other cable, broadcast networks aired segments on the first anti-trans bill signed into law in 2022


By Mia Gingerich | WASHINGTON – As transgender youth face a flurry of anti-trans legislation targeting their participation in sports and access to health care, a new Media Matters study shows that most major cable and broadcast news networks have left viewers in the dark about the onslaught, largely ceding national discourse of a multistate legislative assault on trans youth to Fox News. 
Other than Fox, which consistently promotes these discriminatory measures and spreads harmful anti-trans disinformation, only one major TV news show has devoted segments to the issue.
So far in 2022, the majority of mainstream national TV news coverage of legislation targeting trans youth has taken place in three segments on the MSNBC show Hallie Jackson Reports. This coverage has focused on one particular bill — South Dakota's Senate Bill 46, which bans trans youth from participating in sports consistent with their gender identity, and which Republican Gov. Kristi Noem signed into law on February 3. Following Noem's signing, no mainstream TV networks carried the news, but Fox News did, bringing Noem on to celebrate the passage and advocate for similar policies nationwide. Overall, Fox had six segments about the legislation — two before it was passed, and three after.
There are currently at least 25 pending state-level bills restricting the participation of trans youth in sports, with at least 25 bills seeking to ban gender affirming care for trans youth also being considered across the country.
Mainstream TV news has largely failed to cover bills targeting trans youth in 2022
While Florida's "Don't Say Gay" bill, which would ban discussions of sexual orientation and gender identity in schools, has rightly received coverage from news networks, bills targeting the LGBTQ+ community by limiting opportunities for trans youth have not.
Between January 1 and February 3, the only show on the six mainstream (non-Fox) national TV networks — CNN, MSNBC, ABC, CBS, NBC, and PBS — that aired even a single segment devoted to the proposed trans youth sports bans or bans on gender-affirming care for minors was MSNBC's Hallie Jackson Reports. (Other shows briefly mentioned legislation in the context of other topics) Jackson's show aired three segments on the legislation, all of which emphasized that South Dakota's bill was one among many being proposed.
Hallie Jackson Reports dedicated more than 9 minutes in total to the bills, and it was the only show that gave trans people the opportunity to speak directly on the legislation, bringing on journalist Jo Yurcaba and Olympic athlete Chris Mosier in two separate segments. Outside of Jackson's show, the legislative attacks were mentioned just 4 times prior to the bill's signing, amounting to just over a minute of discussion from mainstream networks since the start of 2022.
Fox's anti-trans coverage fills the gap left by mainstream TV news
The lack of coverage from other networks is made worse by the fact that Fox News — which has devoted considerable airtime this year and in the past to attacking trans-inclusive policies — aired two segments on the legislation before it was signed into law and three more after. Both of these segments framed the bills in a positive light, and in total, Fox spent twice as long discussing the topic as all other networks in the study combined, not counting Jackson's show, the one show across six networks that cared to cover it.
In a January 23 interview on Fox News Sunday, anchor Shannon Bream pressed South Dakota Gov. Noem to be even tougher on trans athletes, saying that conservatives thought her executive orders targeting trans athletes last year were "watered down" and "too weak on this." Bream asked Noem: "What will you do to get this across the finish line?"
Clips from Noem's interview would be played on subsequent shows where hosts uncritically echoed the language of the South Dakota bill. In another segment, Fox & Friends First co-host Todd Piro described the legislation as "aimed at protecting fairness in women's sports," a line that comes directly from SB 46.
After Noem signed the bill into law on the afternoon of February 3, Fox News' Jesse Watters Primetime aired a segment in which the host railed against trans athletes before positing that legislation like SB 46 was "the solution." Watters brought Noem on to celebrate the passage of the bill, saying, "Hopefully what you have done there in South Dakota creates a fair and level playing field, and people should applaud you for that."
The next morning's Fox & Friends First aired two more segments on the legislation, playing clips from Noem's interview.
Since the South Dakota bill was signed into law, no other television news networks have mentioned the discriminatory legislation.
While Hallie Jackson and her show deserve praise, networks outside of Fox News' sphere of hate cannot leave it to one show to cover an issue that affects more than a million American kids. This current failure to cover attacks on an entire segment of American youth echoes mainstream media's failure last year to provide any coverage of Texas House Bill 25 before it cleared its largest legislative hurdles. Much like South Dakota's SB 46, this Texas bill bans trans youth from competing on sports teams consistent with their gender identity, and it went into effect last month. While it is too late for mainstream TV news to provide the coverage that trans kids in South Dakota deserved, the wave of upcoming legislation provides plenty of further opportunities for networks to educate the public.
As the surge in anti-trans legislation grows, 2022 might be the worst year yet for targeting of trans youth
While 2021 saw a record number of anti-trans bills introduced in state legislatures, trans advocates are warning that this year has the potential to be even worse. In just the first week of 2022, seven states introduced bills targeting trans youth. Experts like the ACLU's Chase Strangio have attributed this rise to a shift in strategy by Republican lawmakers, who are increasingly focused on passing prejudicial legislation at the state level as they no longer have a president who is similarly dedicated to anti-trans policies. 
We have reached a very painful and depressing escalation in the legislative/non-legislative policy attacks on trans young people. What is perhaps most disheartening is the lack of national attention and outrage from our supposed allies to meet the fixation from our opponents.

— Chase Strangio (@chasestrangio) February 3, 2022
While conservative lawmakers this year seek to limit the rights of trans Americans in myriad ways — from restricting how birth certificates can be amended to renewing attempts to ban trans people from using public restrooms that match their gender identity – the vast majority of anti-trans legislation targets trans students' participation in sports and access to gender-affirming care for those under 18. Currently, there are at least 25 bills targeting trans student athletes being considered in state legislatures, along with 25 bills seeking to ban gender-affirming care for minors.
Much of the legislation promotes harmful anti-trans misinformation that is at odds with the best available science. Trans youth sports bans are billed as "protect[ing] fairness in women's sports," and gender-affirming care bans describe puberty blockers and hormone replacement therapy as "experimentation." In reality, major medical organizations support the sort of care these bills seek to prohibit, and proponents of legislation like SB 46 are unable to cite credible proof of how trans inclusion hurts cisgender athletes.
Methodology
Media Matters searched transcripts in the SnapStream video database for all original episodes of ABC's Good Morning America, World News Tonight, and This Week; CBS' This Morning, Mornings, Evening News, and Face the Nation; NBC's Today, Nightly News, and Meet the Press; PBS' NewsHour, and all original programming on cable networks CNN, Fox News Channel, and MSNBC for any of the terms "trans," "transgender," "transphobe," "transphobic," "transphobia," "gender identity," "gender nonconforming," "gender fluid," "nonbinary," "transsexual," "biological boy," "biological male," "biological man," "biological men," "biological girl," "biological female," "biological woman," or "biological women" within close proximity of any of the terms "representative," "senator," "congressman," "congresswoman," "house," "senate," "chamber," "bill," "assembly," "delegate," "policy," or any variation of the term "legislate" from January 1, 2022, through 3:30pm EST on February 4, 2022.
We included any mention, teaser, or segment that referenced any state-level legislation seeking to ban trans students from competing on sports teams consistent with their gender identities or attempting to restrict gender-affirming care for minors.
We defined segments as instances when the aforementioned legislation was the stated topic of discussion or when we found significant discussion of said legislation. We defined significant discussion as instances when two or more speakers in a multitopic segment discussed the legislation with one another. We defined mentions as instances when a single speaker mentioned the legislation without another speaker engaging with the comment. We defined teasers as instances when the anchor or host promoted a segment about the legislation scheduled to air later in the broadcast.
We then reviewed all mentions, teasers, and segments in their entirety for whether they included the perspective of a trans person, discussed the legislation in the context of the broader slate of bills being considered nationwide, or uncritically covered the perspective of proponents of the aforementioned policies, which we defined as instances when speakers affiliated with a party or organization that advocated for the aforementioned legislation appeared as guests or in played clips or read quotes without the programs' hosts fact-checking or providing reasonable context from accurate sources.
********************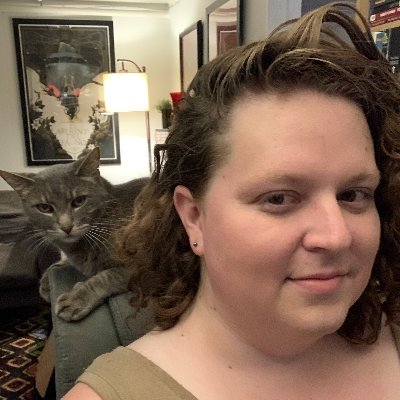 Mia Gingerich is a researcher at Media Matters. She has a bachelor's degree in politics and government from Northern Arizona University and has previously worked in rural organizing and local media.
********************
The preceding article was previously published by Media Matters for America and is republished by permission.
150 people on Tennessee's sex offender registry for HIV-related conviction
Nearly one-half of HIV registrants on the SOR were women and over three-quarters of HIV registrants were Black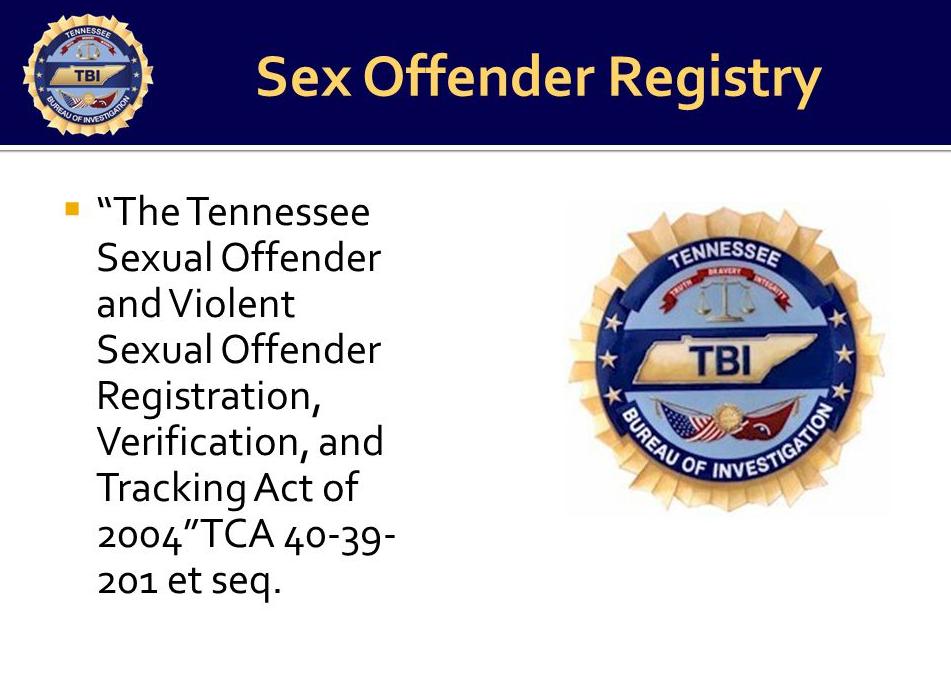 LOS ANGELES – At least 154 people have been placed on Tennessee's sex offender registry (SOR) for an HIV-related conviction since 1993, according to a new report by the Williams Institute at UCLA School of Law.
Enforcement of HIV crimes in Tennessee disproportionately affects women and Black people. Nearly one-half of HIV registrants on the SOR were women and over three-quarters of HIV registrants were Black.

Tennessee's two primary HIV criminalization laws—aggravated prostitution and criminal exposure—make it a felony for people living with HIV to engage in sex work or other activities, such as intimate contact, blood donation, or needle exchange, without disclosing their status. Both are considered a "violent sexual offense" and require a person convicted to register as a sex offender for life.

Examining Tennessee's sex offender registry, researchers found that Shelby County, home to Memphis, accounts for most of the state's HIV convictions. Shelby County makes up only 13% of Tennessee's population and 37% of the population of people living with HIV in the state, but 64% of HIV registrants on the SOR. Moreover, while Black Tennesseans were only 17% of the state's population and 56% of people living with HIV in the state, 75% of all HIV registrants were Black.

In Shelby County, 91% of aggravated prostitution convictions resulted from police sting operations in which no physical contact ever occurred. In addition, the case files showed that 75% of those convicted were Black women. When it came to criminal exposure case files, all of those convicted except one person were Black men.

"Tennessee's HIV criminal laws were enacted at a time when little was known about HIV and before modern medical advances were available to treat and prevent HIV," said lead author Nathan Cisneros, HIV Criminalization Analyst at the Williams Institute. "Tennessee's outdated laws do not require actual transmission or the intent to transmit HIV. Moreover, the laws ignore whether the person living with HIV is in treatment and virally suppressed and therefore cannot transmit HIV."

KEY FINDINGS
Incarcerating people for HIV-related offenses has cost Tennessee at least $3.8 million.
Of the 154 people who have been placed on Tennessee's SOR for an HIV-related conviction, 51% were convicted of aggravated prostitution, 46% were convicted of criminal exposure, and 3% were convicted of both.
Women account for 26% of people living with HIV in Tennessee and 4% of people on the SOR, but 46% of the SOR's HIV registrants.
Black people account for 17% of people living in Tennessee, 56% of those living with HIV, 27% of people on the SOR, but 75% of the SOR's HIV registrants.
Black women were the majority of aggravated prostitution registrants (57%), while Black men were the majority of criminal exposure registrants (64%).
People with an HIV-related offense are more economically vulnerable when compared to others on the state's SOR.

One in five (19%) HIV registrants were homeless compared to 9% of all SOR registrants.
28% of HIV registrants reported an employer address compared to about half (49%) of all SOR registrants.

Shelby County has one aggravated prostitution conviction for every 115 people living with HIV in the county, and Black people were 90% of all people convicted for aggravated prostitution.

Over 90% of aggravated prostitution convictions in Shelby County were the result of police sting operations.
Only 3% of aggravated prostitution convictions in Shelby County alleged any intimate contact.
Nearly all (95%) people arrested in Shelby County for criminal exposure were Black men, compared to 64% of people statewide.
The Williams Institute has conducted research on HIV criminalization in numerous U.S. states.
New Pew Research Center poll: Americans at odds over Trans issues 
Strong majorities favor non-discrimination protections but weaker support for access to transition-related care among minors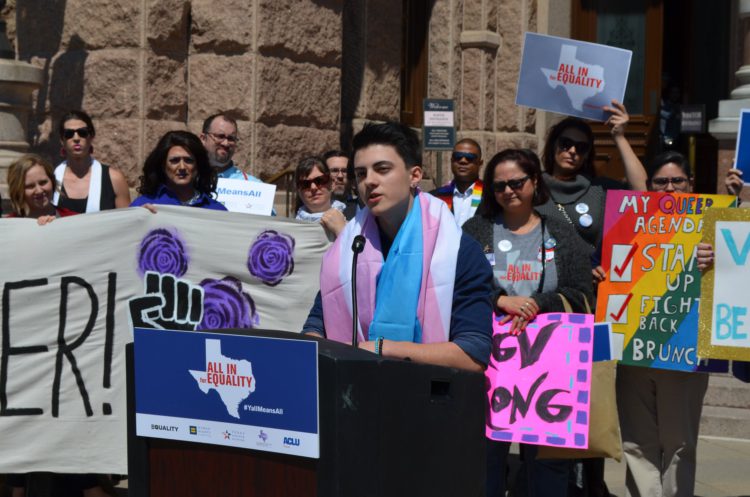 WASHINGTON – A new survey from a leading non-partisan research center reveals Americans have mixed views on transgender issues at a time when states are moving forward with measures against transgender youth, with strong majorities favoring non-discrimination protections but weaker support for access to transition-related care among minors and participation in school sports.
The Pew Research Center issued the findings on Tuesday as part of the results of its ongoing study to better understand Americans' views about gender identity and people who are transgender or non-binary. The findings are based on a survey of 10,188 U.S. adults from data collected as part of a larger survey conducted May 16-22.
A majority of respondents by wide margins favor non-discrimination protections for transgender people. A full 64 percent back laws or policies that would protect transgender people from discrimination in jobs, housing, and public spaces, while roughly 8-in-10 acknowledge transgender people face at least some discrimination in our society.
Additionally, nearly one half of Americans say it's extremely important to use a transgender person's new name after they undergo a transition, while an additional 22 percent say that is somewhat important. A smaller percentage, 34 percent, say using a transgender person's pronouns is extremely important, and 21 percent say it is somewhat important.
But other findings were less supportive:
60 percent say a person's gender is determined by sex assigned at birth, reflecting an increase from 56 percent in 2021 and 54 percent in 2017, compared to 38 percent who say gender can be different from sex assigned at birth.
54 percent say society has either gone too far or been about right in terms of acceptance, underscoring an ambivalence around transgender issues even among those who see at least some discrimination against transgender people.
About six-in-ten adults, or 58 precent, favor proposals that would require transgender athletes to compete on teams that match the sex they were assigned at birth as opposed to teams consistent with their gender identity, compared to 17 percent who oppose that and 24 percent neither favor nor oppose it.
46 percent favor making it illegal for health care professionals to provide transition-related care, such as hormones or gender reassignment surgery, to someone younger than 18, compared to 31 percent who oppose it.
Americans are more evenly split when it comes to making it illegal for public school districts to teach about gender identity in elementary schools (which is favored by 41 percent, and opposed by 38 percent) and investigating parents for child abuse if they help someone younger than 18 obtain transition-related care (37 percent are in favor and 36 percent oppose it).
Young adults took the lead in terms of supporting change and acceptance. Half of adults ages 18 to 29 say someone can be a man or a woman even if that differs from the sex they were assigned at birth, compared to about four-in-10 of those ages 30 to 49 and about one-third of respondents 50 and older.
Predictably, stark differences could be found along party lines. Democrats by 59 precent say society hasn't gone far enough in accepting people who are transgender, while 15 percent say it has gone too far and 24 percent say it's been about right. For Republicans, 10 percent say society hasn't gone far enough, while 66 percent say it's gone too far and 22 percent say it's been about right.
Read the full report here.
Marriott hosting anti-LGBTQ Moms for Liberty's national conference 
Moms for Liberty spouts overt hate against the LGBTQ community, regularly targeting trans individuals and LGBTQ books


By Olivia Little | WASHINGTON – Marriott International claims to support the LGBTQ community and celebrate Pride Month, but the hotel chain is hosting a national conference for Moms for Liberty, an overtly anti-LGBTQ organization known for strategically harassing public school employees and advocating for school book bans. 
Marriott has vocally celebrated Pride Month for years, even launching a "Love Travels" campaign in support of organizations and individuals advocating for inclusion and equity.
Despite Marriott's open LGBTQ support, Moms for Liberty will hold its national summit at a Marriott hotel in Tampa, Florida, next month, with a speaker lineup packed with anti-LGBTQ figures. Florida Republican Gov. Ron DeSantis — who recently signed the state's "Don't Say Gay" bill into law — will headline the conference, appearing along with Sen. Rick Scott (R-FL), author of a manifesto that denies the existence of trans people, and anti-LGBTQ conservative commentator Allie Beth Stuckey.
Moms for Liberty spouts overt hate against the LGBTQ community, regularly targeting trans individuals. The group's official Twitter page quoted an article in March claiming that The Trevor Project — the world's largest suicide prevention and crisis intervention organization for LGBTQ youth — "is actively grooming children into a trans identity." As recently as June 13, Moms for Liberty described the increase of young people identifying as trans as a "transgender contagion" and encourage parents to "fight" it.
The organization has advocated for the removal of select books with LGBTQ themes, describing the basis for removal as "sexually explicit" content — all while partnering with transphobic publishers to place right-wing propaganda in public school libraries. One chapter even filed a public records request asking for a list of "LGBTQ" book titles from the school library.
Marriott is allowing a clearly anti-LGBTQ organization to use its facilities to continue spreading hate — and is subsequently profiting from that hate.
********************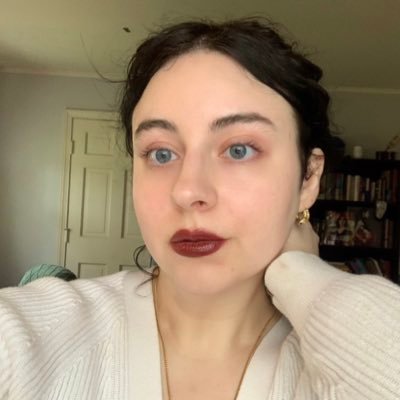 Olivia Little is a researcher at Media Matters. She holds a bachelor's degree in law and public policy from Indiana University. Olivia previously worked as a research associate for Sen. Bernie Sanders' 2020 presidential campaign.
The preceding article was previously published by Media Matters for America and is republished with permission.