Edmund White's latest a cornucopia of desire, adventure, wit
'A Previous Life' offers meta take on polyamory, bisexuality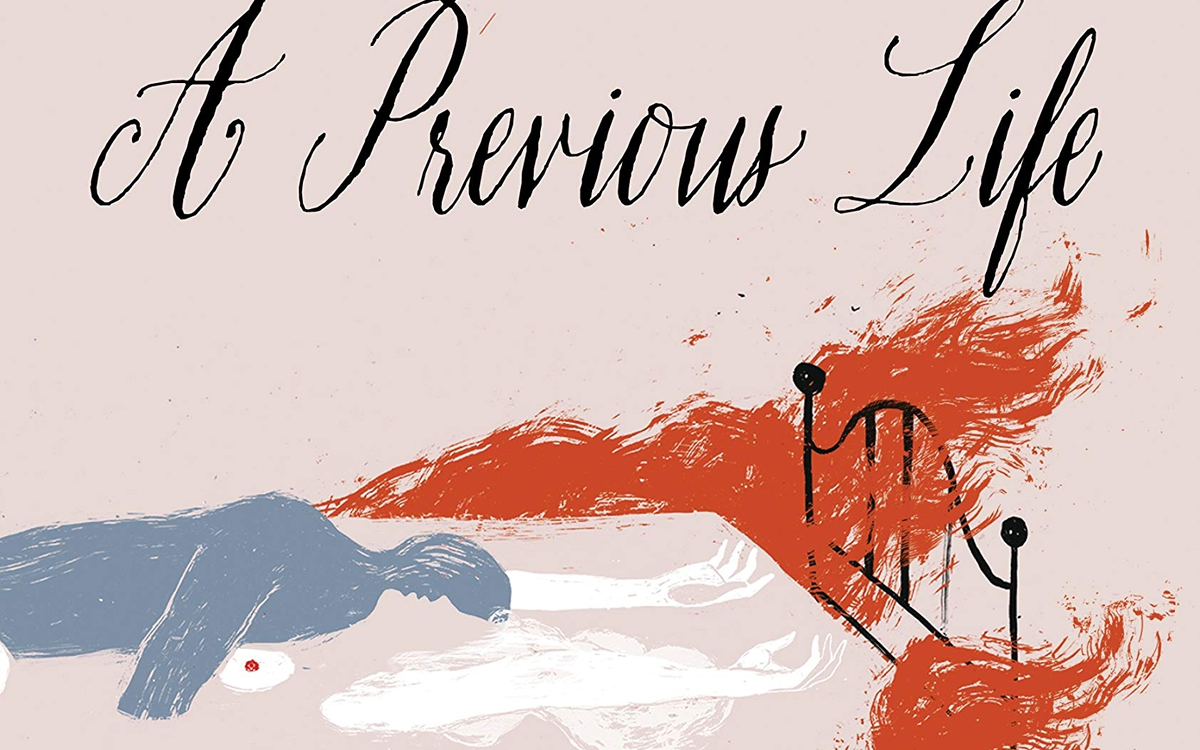 'A Previous Life: Another Posthumous Novel'
By Edmund White
c.2022, Bloomsbury Publishing
$26/270 pages
If you're jonesing for sex, polyamory, and gossipy confessions, don't rush toward the bright young things.
You'll find as much, likely more, lust, beauty, and love – spiced with fab gab, if you turn to Edmund White, the queer, 82-year-old, acclaimed novelist, essayist, biographer and memoirist.
In "A Previous Life," his latest novel, White gives us enough passion to rouse even the stoniest heart. The novel, a work of metafiction set in 2050, features a polyamorous, bisexual married couple – Ruggero Castelnuovo, a 70-year-old, Sicilian, renowned harpsichordist, and Constance, 30, a wannabe American writer. One day, after he breaks his leg skiing, Ruggero is stuck in the chalet where he and Constance live. Constance cares for him as he recovers.
Ruggero and Constance have had quite a past. They have agreed not to talk to each other about their past sexual adventures and affairs. Too much honesty can only cause trouble, they believe. They agreed "soon after they met never to talk about their past lives;" White writes, "transparency had destroyed their earlier marriages."
But, as Ruggero convalesces, the couple changes their views. They decide that transparency would be good, and agree to write and read to each other their "confessions" about their past – from one-night hook-ups to short, hot romances to long-term liaisons.
"A Previous Life" is a glorious, galloping romp through their sexual adventures. Gender fluidity and bisexuality are the norm for them. And for many others in their time (three decades from now – at mid 21st century).
Ruggero, whose parents died young, was raised in Sicily by his grandfather. Early on, he knew that he liked music and boys. He begins having sex as a teen with his hetero cousin Giuseppe. He adored showering with Giuseppe and gazing at Giuseppe's butt. His cousin's ass, Ruggero tells Constance, was "soccer round, luminously white, the cracks beckoning and furry and unsuspecting."
Ruggero grows up to be a critically acclaimed musician and a bisexual, adventurous lover. Among Ruggero's many affairs, was his romance with the deceased, perhaps passe, but historically important writer Edmund White. Before wedding Constance, Ruggero was married twice.
Constance, whose parents also die when she is a child, is raised by family friends in Bowling Green, Ohio. Her first experience with sex – when her "uncle," her legal guardian, sexually abuses her – is traumatic. She gets herself away from this situation by getting a scholarship to Princeton. After college, she lives through two terrible marriages. One husband robs her of all the money she's earned. Another husband, a pompous, closet-case writer, humiliates her. Like Ruggero, Constance has had male and female lovers.
White, a co-founder of the Gay Men's Health Crisis and of the 1980s queer writers group The Violet Quill, grew up in the Midwest in the 1940s and 1950s when you weren't out if you were gay and knew no openly queer people.
When White began to write in the 1960s and 1970s, he was one of the first queer writers to write novels with gay protagonists — let alone queer characters who didn't die or go to prison for their queerness. In that homophobic time, White was one of a very few queer authors who were brave enough to come out in their work.
White is best-known for his autobiographical fiction – especially, for his semi-autobiographical trilogy: "A Boy's Own Story" (1982), "The Beautiful Room is Empty" (1988) and "The Farewell Symphony" (1997).
White is the main character of "A Previous Life." Yet, the novel is meta. In it, White, the author, seems to grapple with his legacy. Because it's set 30 years in the future, White's able to imagine, from a distance of three decades, what his place in literary history will be. He wonders if the only people who will remember his work are a few "old queens." There's a biography out about his life but "scholars have worked more on [David] Sedaris."
There's little likelihood of White's legacy ever being diminished. His work is too important to LGBTQ and literary history to be erased.
"A Previous Life" is a cornucopia of desire, adventure and wit.
Reading 'Blue Hunger' is like watching a Stanley Kubrick film
Lush, dreamlike, and you won't be able to stop thinking about it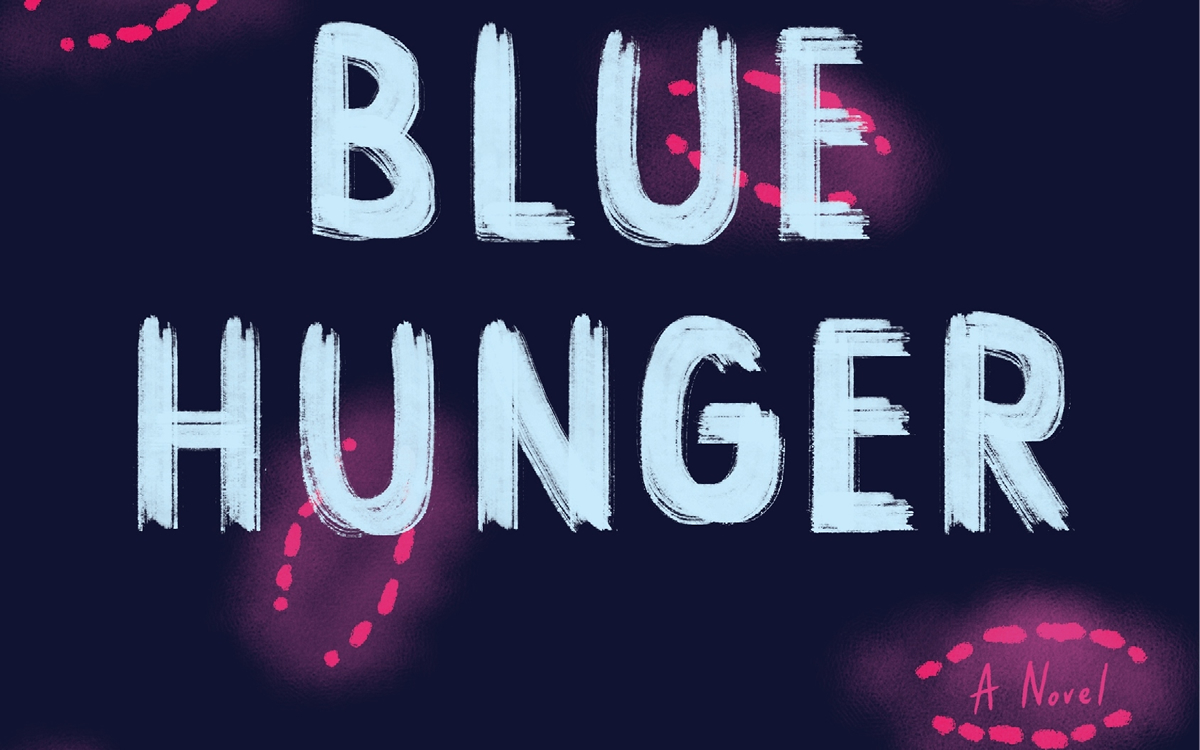 'Blue Hunger'
By Viola Di Grado, translated by Jamie Richards
c.2023, Bloomsbury
$27/ 216 pages
You can't stop thinking about it.
It's been rolling around in your mind since it happened and you can't stop. You replay it over and over, how it started, how it progressed, why it ended. You wonder if it'll happen again and in the new novel "Blue Hunger" by Viola Di Grado, you wonder if you truly want it to.
Shanghai was not her first choice for a place to live. Sometimes, she wasn't really even sure why she came there, except that it was Ruben's dream.
For months and months, he spoke of Shanghai, showed her maps, talked of a life as a chef living in a high-rise apartment, and he taught her a little bit of the language. She never fully understood why Ruben loved China and she never thought to ask before her other half, her twin brother, her only sibling died.
She was brushing her teeth when it happened. Now, weeks later, she was in his favorite city, a teacher of Italian languages in a Chinese culture, alone, friendless. Then she met Xu.
It happened at the nightclub called Poxx and she later wondered, with a thrill, if Xu had been stalking her. Xu claimed that she was a student in the Italian class, but though she was usually good with faces, she didn't remember the slender, "glorious" woman with milk-white skin and luminous eyes.
She did remember the first place she and Xu had sex.
It was a hotel, but Xu liked it outside, too; in public, on sidewalks, in abandoned buildings, and in crowded nightclubs. They took yellow pills together, slept together in Xu's squalid apartment; she told Xu she loved her but never got a reply except that Xu starting biting.
Xu had used her teeth all along but she started biting harder.
Soon, she was bleeding, bruising from Xu's bites, and seeing people in the shadows, and she began to understand that Ruben wouldn't have liked Xu at all.
You know what you want. You're someone with determination. And you may want this book, but there are a few things you'll need to know first.
Reading "Blue Hunger" is like watching a Stanley Kubrick movie. It's surreal, kind of gauzy, and loaded with meanings that are somewhat fuzzy until you've read a paragraph several times – and even then, you're not quite sure about it. Author Viola Di Grado writes of sharp, unfinished mourning with a grief-distracting obsession layered thickly on top, of control and submission, and while the chapters are each brief, they feel too long but not long enough. There are so many questions left dangling within the plot of this story, so many small bits unsaid, but also too much information of the mundane sort. You'll feel somewhat voyeuristic with this book in your hands, until you notice that the sex scenes here are humidly uber-fiery but not very detailed.
Overall, then, "Blue Hunger" is different but compelling, short enough to read twice, quickly. It's lush, dreamlike, and once started, you won't be able to stop thinking about it.
The Blade may receive commissions from qualifying purchases made via this post.