Marriage equality plaintiff Obergefell running for Ohio House
Obergefell said his principles and values, as well as his experience fighting for LGBTQ+ rights will help him be successful if elected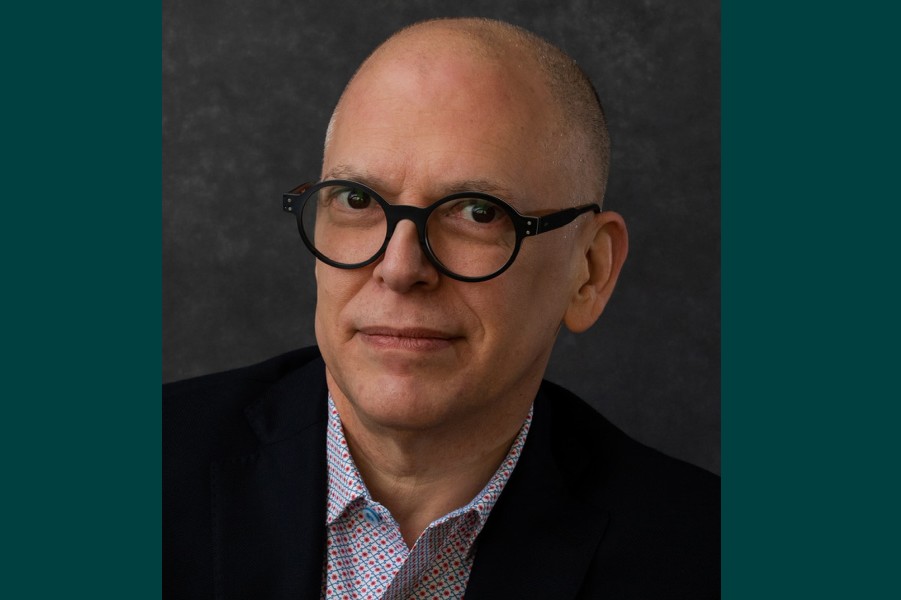 SANDUSKY, Oh. – Over six years ago, Jim Obergefell stood on the steps of the U.S. Supreme Court, celebrating his landmark victory that gave same-sex couples the right to marry in all 50 states. Now, after moving back to his hometown of Sandusky, the longtime Ohioan will take a stab at the statehouse.
Last month, Obergefell, the plaintiff in the famed gay marriage case Obergefell v. Hodges, announced his run for a seat in the Ohio House of Representatives in the state's 89th District, which covers a northern part of the Buckeye state near Cleveland. He will challenge first-term Republican incumbent D.J. Swearingen, who has voted in favor of anti-LGBTQ+ legislation.
"For me, it's doing what's right," Obergefell told the Blade. "That's how I've lived my life – trying to do what's right. And I want to be part of making life better for this district and everyone in Ohio."
As a Democrat and LGBTQ+ activist running in a state dominated by Republicans, queer rights in Ohio are at the top of Obergefell's list. Last year, Ohio joined many GOP-led states in introducing and passing anti-LGBTQ+ bills.
"A lot of it comes down to not being quiet," he said. "I will not let these harmful bills be proposed without taking the floor and speaking out about how harmful they are, how wrong they are, and how they do not fully represent the state of Ohio."
One was a last-second amendment added to the state's budget that gave medical providers the right to deny treatment to LGBTQ+ patients based on "moral grounds." The provision went largely unexamined until Ohio Republican Gov. Mike DeWine signed the budget, not mentioning the amendment in a four-page summary.
"We ended what should have been a joyous Pride Month, full of celebration and the beginning of a return to some in-person normalcy, exhausted and disappointed in our elected leaders for passing such a blatant encouragement to discriminate in Ohio," said Dominic Detwiler, a public policy consultant at state LGBTQ+ rights organization Equality Ohio.
DeWine's signature came as activists in the state and nationwide made numerous attempts to make the governor aware of the "harmful" provision. "People are not going to be discriminated against in regards to medical care," he said. "This is not a problem, has not been a problem, in the state of Ohio and I do not expect it to be a problem."
The amendment proved so problematic that California banned state-funded travel to Ohio over the law.
In addition, GOP state legislators introduced three anti-Trans sports bills in 2021, according to Freedom for All Americans – a bipartisan campaign to win LGBTQ+ nondiscrimination protections nationwide – all of which failed.
DeWine promised last year to veto any bill that would ban Trans athletes from competing. "This issue is best addressed outside of government, through individual sports leagues and athletic associations, including the Ohio High School Athletic Association, who can tailor policies to meet the needs of their member athletes and member institutions," he said.
Obergefell said that equality opponents in Ohio, much like the rest of the nation, have realized they've been losing. "Even across the state of Ohio, more and more municipalities, more and more cities are passing nondiscrimination protections," he said.
"So opponents of equality are attacking the most vulnerable part of LGBTQ+ community, the transgender community," he added. "And honestly, it's offensive in that they're attacking transgender kids."
According to Equality Ohio, 34 municipalities – including cities like Columbus, Cleveland and Cincinnati – have instituted their own LGBTQ+ nondiscrimination protections in employment, housing and public accommodations.
Still, Ohio has no statewide protections for LGBTQ+ people, even though lawmakers have introduced the Ohio Fairness Act – a nondiscrimination bill that would work similarly to the nationwide Equality Act – year after year, stalling in the statehouse every time.
Obergefell said he "will do everything [he] can" to help move the Ohio Fairness Act forward if elected. It is unclear what Obergefell, who would be a first-term Representative, could do to advance the legislation, but he has confidence he could be the difference-maker for the bill.
"There's a bit of weight behind what I was part of and able to help make happen," he said, referring to his Supreme Court victory. "So, I think that will help it give me a little bit of additional weight when speaking with others."
But Ohio is a state with more problems than just LGBTQ+ rights. Ohio ranked in the bottom half of states overall in a U.S. News report, coming in at No. 36. The state especially struggled in the "natural environment," No. 44, and "health care," No. 37, categories.
Ohio is also considered one of the most corrupt states in the nation. Experts told the Columbus Dispatch that Ohio was "in a league of its own" last year after a public corruption case involving $61 million in bribes in exchange for a $1.3 billion bailout.
In addition to these statewide problems, Obergefell also needs to focus on his district, where he grew up. Creating jobs and protecting Lake Erie are just a few of the things he knows he has to deliver on.
"I just see people I love, care about and know who have left this district because of a lack of opportunity, a lack of well paying jobs," he said, adding that Lake Erie is "too valuable and too important" not to prioritize.
Some voters may question how a man who has never held public office can be qualified to represent them in the state's capital. But Obergefell said his principles and values, as well as his experience fighting for LGBTQ+ rights will help him be successful if elected.
"I do the right thing," he said. "I will keep the voters of this district at the forefront of everything I do and every decision I make."
He also emphasized a willingness to work across the aisle to help him achieve his goals for his district and the state. Again, he looked back to his experience at the Supreme Court to prove he could be bipartisan, touting his friendship with his opponent in the case.
"People would think Hodges and I are opponents, and we'll be opponents for the rest of our lives. But that couldn't be further from the truth," he said. "Rick Hodges and I are friends. We've done events together."
He added: "If I can be friends with and have a relationship with the other side of the 'v' in a major Supreme Court decision, I think that says that I can work with anyone and find common ground."
Obergefell will face challenges in his campaign for the seat, as the district hasn't elected a Democrat since 2012. Additionally, Swearingen won 57.3% of the vote in the 2020 election and was rated 79% by the American Conservative Union, a political organization that ranks politicians based on conservatism, this year.
"Some people underestimated me in my fight for marriage equality, and that was a mistake," said Obergefell on his campaign website.
Obama rallies for Warnock as Walker goes transphobic in latest ad
"Tomorrow is the last day for early voting and then we need to get people out to the polls on Tuesday, which means we still got work to do"
ATLANTA – Former President Barack Obama held a rally with Sen. Raphael Warnock (D-GA) tonight in Atlanta as the Georgia election runoff for the U.S. Senate seat currently held by Warnock enters its final week.
Speaking to the enthusiastic crowd in the historic Pullman Yard, Obama urged supporters to continue pressing to secure Warnock's chances as early voting ends Friday ahead of next Tuesday's election.
"Now I know a lot of folks have been voting early over the last few days, that is a good thing. That is an encouraging thing. But — you knew there was a but —plenty of folks haven't voted yet. Tomorrow is the last day for early voting and then we need to get people out to the polls on Tuesday, which means we still got work to do," Obama said.
A spokesperson for the the Georgia secretary of state's office told the Blade that more than 1.1 million votes have been cast so far.
Warnock's Republican challenger meanwhile focused on his opposition to transgender rights. In a recent campaign ad, Herschel Walker is featured alongside cisgender former University of Kentucky swimmer Riley Gaines, who tied with University of Pennsylvania trans female swimmer Lia Thomas.
In the ad Gaines says she "worked so hard" at competitive swimming but she was "forced to compete against a biological male."  The ad also goes on to attack Warnock in the Chyron onscreen stating: "Raphael Warnock voted to allow biological men to compete in women's sports." That particular charge by Walker's campaign is factually incorrect as the U.S. Senate has not held any votes on the subject of transgender women in sports.
Politico's National political reporter Natalie Allison tweeted:
Herschel Walker is up with a new runoff ad about transgender athletes, featuring a swimmer who tied with Lia Thomas.

"My senior year, I was forced to compete against a biological male," Riley Gaines says in the ad for Walker's Senate campaign. pic.twitter.com/MlVxnJwkgB

— Natalie Allison (@natalie_allison) November 21, 2022
During the rally in Atlanta this evening Politico reported Warnock received roaring applause when he poked fun at Walker, something Obama also did, referencing a series of outlandish comments the retired football star has made over the course of his candidacy.
"We all know some folks in our lives who, we don't wish them ill will, they say crazy stuff … but you don't give them serious responsibility," Obama said.
"He was an amazing running back," Warnock said of Walker. "And come next Tuesday, we're going to send him running back to Texas."
Walker, who was raised in the Peach State and was a star player at the University of Georgia, lived the majority of his adult life in Texas before returning to run for Senate in 2021.
Politico also noted that Warnock, the pastor of the Atlanta church that Martin Luther King Jr. attended, tied the election to the long struggle of African Americans for equal rights, noting the crowd had gathered on the 67th anniversary of Rosa Parks refusing to get up from a bus seat in Montgomery, Alabama. Walker is also African American.