Oklahoma school board candidate calls LGBTQ+ Pride flag 'Indoctrination'
Called Black Lives Matter a "Marxist organization" that's designed to "overthrow America," and railed against Coexist bumper stickers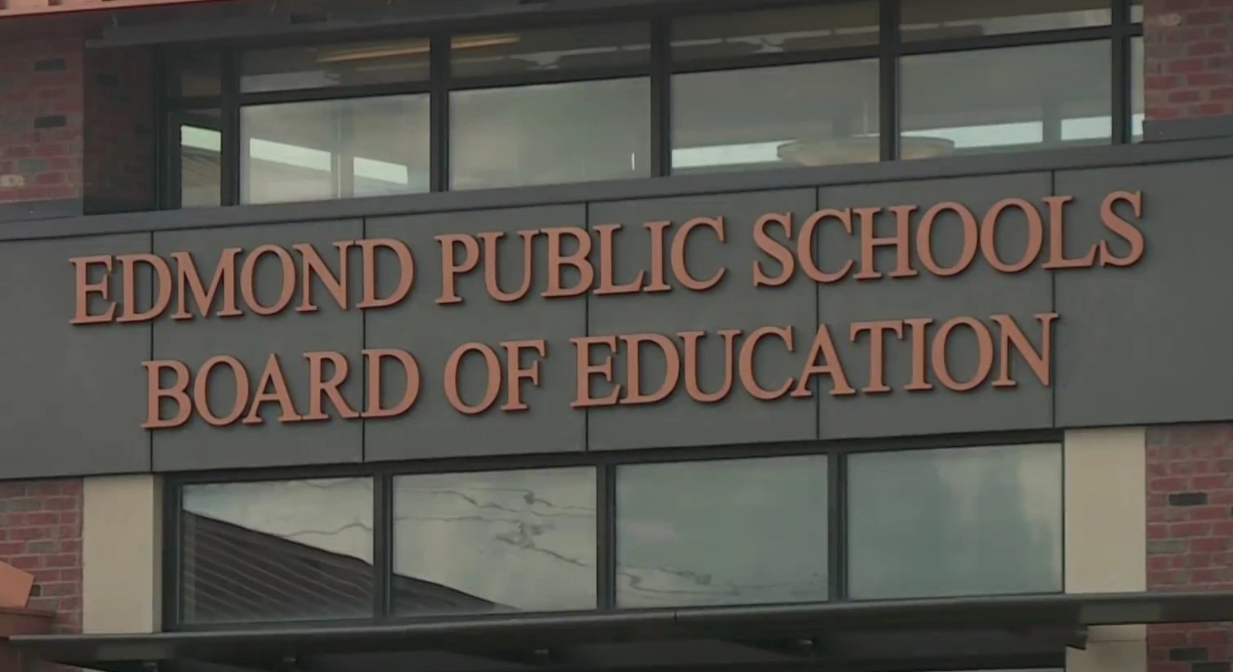 By David Badash | EDMOND, Ok, – The top vote-winning school board candidate for an Oklahoma school board seat was filmed delivering a speech attacking LGBTQ flags in the classroom while lamenting Christian flags are not allowed, calling Black Lives Matter a "Marxist organization" that's designed to "overthrow America," and railing against Coexist bumper stickers as being against "the Creator."
Cheryl Williams won a plurality of votes in Tuesday night's primary for Oklahoma City's Edmond Public Schools District 2, with just under 37% of the votes, The Oklahoman reports. She will face the number two candidate in an April run off. Williams is a former Oklahoma Republican Party vice chair, according to NonDoc, which is operated by a journalism nonprofit:
In 2021, Williams appeared before the Edmond City Council to oppose the designation of June as Pride Month. Also in 2021, Williams called for members of the Edmond Public Schools Board of Education to resign over the inclusion of the memoir The Glass Castle on a high school reading list in the district.
"The political indoctrination in the classroom has to stop," Williams says in an undated video believed to be from November, posted to Twitter Tuesday. "We have seen LGBT flags and paraphernalia and stuff in the classrooms. That is inappropriate. You would not allow a Christian flag in a classroom, so why are you letting a political indoctrination in the classroom with LGBT flags?"
"Coexist bumper stickers: Can somebody put their Bible on their desk? No. But they can put 'Coexist,' which is the opposite of the Creator. That's wrong. Black Lives Matter: materials, shirts, masks, were everywhere in schools."
"Black Lives Matter is a Marxist organization. The whole purpose is to overthrow America and it's being shoved in our kids' face. All Lives Matter. I don't care what color you are. All. Human. Lives. Matters," Williams screamed.
Whew! This one right here y'all 🤣🤣 BIG MAD at the "LGBT flags, coexist bumper stickers, and Black Lives Matter" 🤣🤣 Watch out Edmond, she's running for school board today!! pic.twitter.com/cDHHlcdVZJ

— Jess Eddy (@JessQuintonEddy) February 8, 2022
********************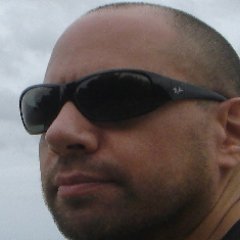 David Badash (@davidbadash) is the founder and editor of The New Civil Rights Movement, an award-winning news & opinion site.
********************
The preceding article was previously published by The New Civil Rights Movement and is republished with permission.
Tulsa donut shop firebombed after hosting LGBTQ+ event
The shoppe had recently sponsored an art exhibition The Queens Dirty Dozen; An art installation run by drag queens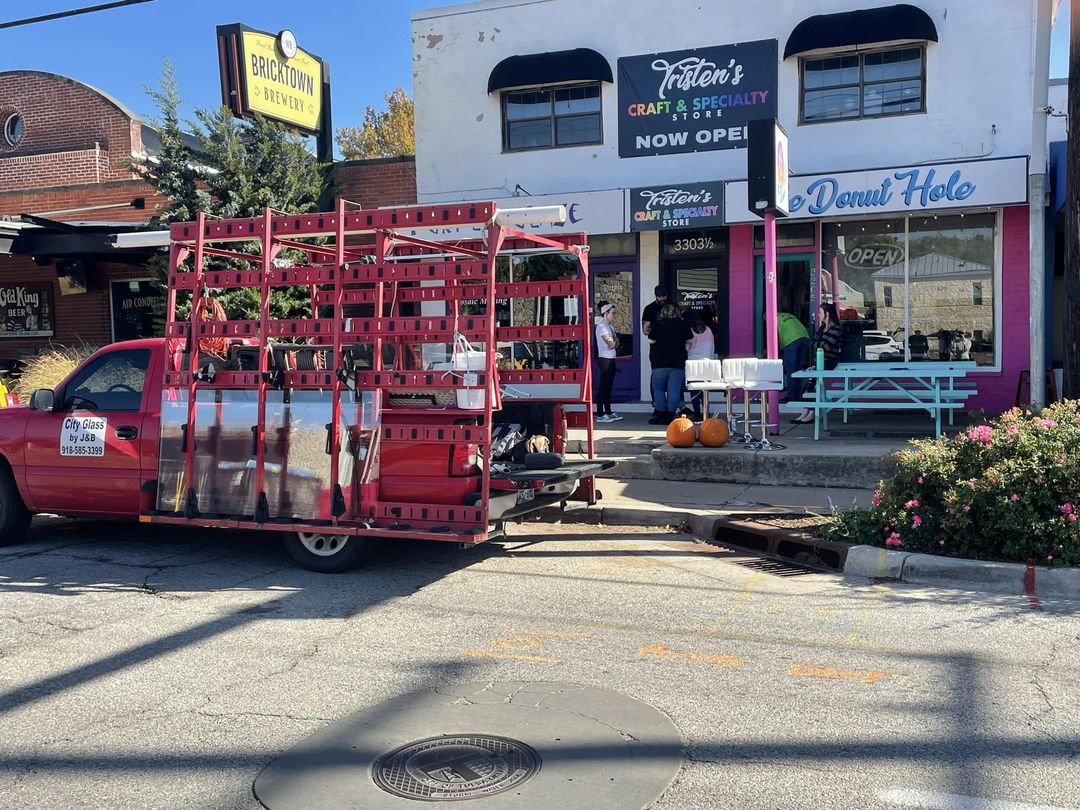 TULSA, Ok. – Tulsa Fire Department arson investigators are looking for a person of interest caught on a Ring.com door cam smashing a hole in a glass door and tossing a Molotov cocktail into a donut shop earlier this week.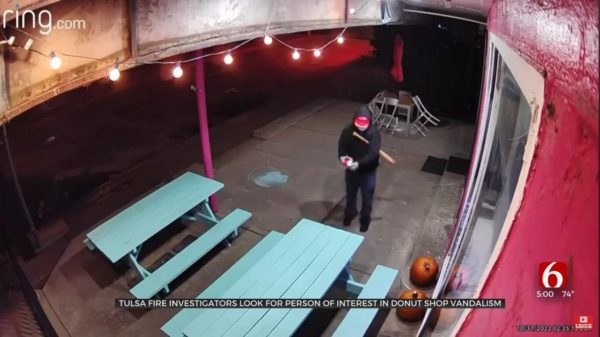 The surveillance video shows a person placing a letter that investigators said contained anti-LGBTQ rhetoric on the door of a neighboring business, then uses a bat to smash through the glass door. The person then lights the arson device and tosses it through the hole. Tulsa Fire officials told local News On 6/KOTV that the damages to 'The Donut Hole' shoppe were fortunately minimal.
The shoppe had recently sponsored an art exhibition The Queens Dirty Dozen; An art installation run by drag queens. This had caused the business to be vandalized in a previous incident according to the shoppe's Facebook page.
Sarah Swain, the owner had the front door and windows smashed and her register and electronic equipment stolen the first incident. In a Facebook post Swain noted:
"We had the privilege of being able to be a part of the vision of The Queens Dirty Dozen; An art installation donut shop run by drag queens. The event was an enormous success with over 500 guests attending, and an overwhelming reaction of laughing, jokes, fun and good times were had by all.
Unfortunately, there was also a reaction of hate and we were the victim of somebodies malicious acts. But in ones attempt to rain on our parade, the community answered by showing overwhelming support. From the GoFundMe that was started by Queens Dirty Dozen, goals were surpassed in less than one hour.
Repairs will be made and all extra proceeds will be given to the Tulsa Equality Center to help spread acceptance, tolerance and love. These malicious acts have resulted in thousands of dollars going towards the cause this entire event was meant to support. Love wins."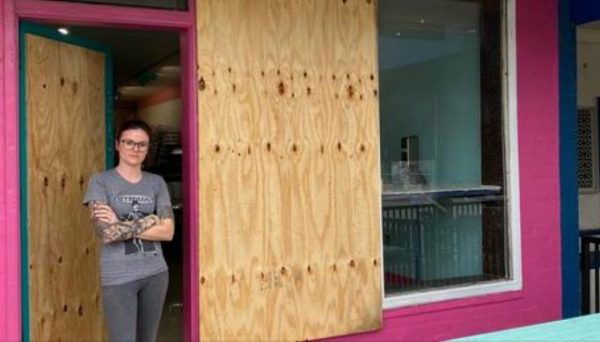 The GoFundMe campaign was extended to cover the damages from the firebombing/arson attack.
The local business association, Brookside Business Association, reacted in a statement:
"Over the last few weeks, right here in Brookside, we have watched as a destructive anger has played out against one of the businesses in our district.
Overnight, The Donut Hole was vandalized for the second time in just a matter of weeks. This time, instead of just breaking out glass, the perpetrator threw a Molotov cocktail through the broken glass in an attempt to destroy one of our local businesses.
We are heartbroken.
This type of action does not represent who we are as Tulsans. This irresponsible and reprehensible behavior is destructive and only sends a message of divisiveness and hate.
No matter in what ways we may disagree with others, violence will never be the right response. We, as a business association representing Brookside, unconditionally and unequivocally, condemn these destructive actions and behaviors.
As a community made up of mostly family-owned and small businesses, the Brookside Business Association stands against those in our city who wish to do harm or cause fear. We believe that there is no place for violence or hurtful acts based on differences in our personal beliefs at any time, or in any place.
Our Brookside Business Association stands united against violent displays of anger of any kind, especially aimed at business in our community.
Today, we call for unity and peace. We call for a stop to this targeted vandalism and seek to bring understanding and wholeness back to our community.
We believe that our differences make us stronger together than any of us could ever be on our own.
May these differences unite us instead of divide us as we work to create a better, safer tomorrow."