Oklahoma Senate bill calls for database of persons requesting abortions
"Despite the framing that this is about helping folks, it's pretty obvious that this is about expanding the state's surveillance apparatus"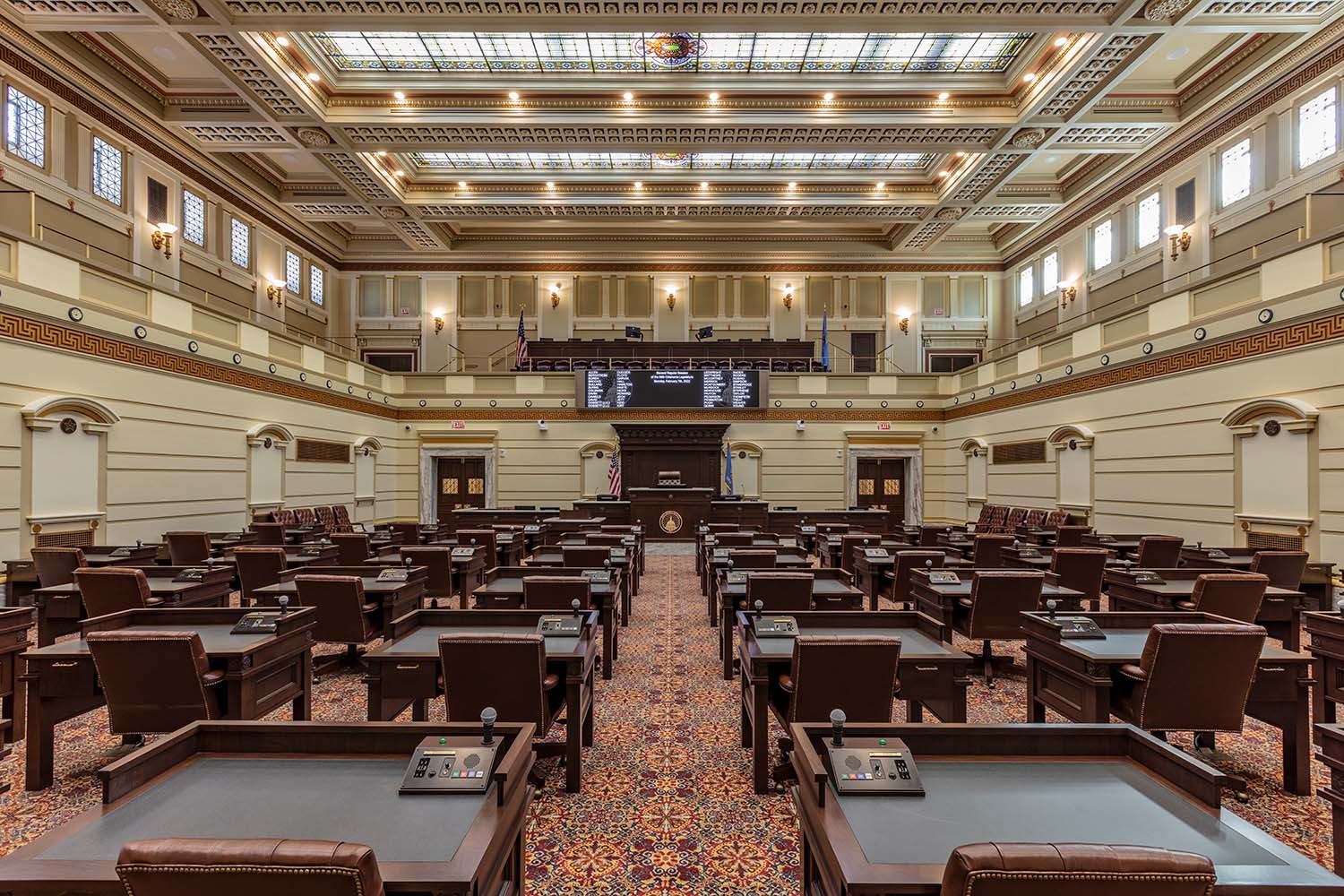 OKLAHOMA CITY – A bill by Republican state Senator George Burns, (R-Pollard) would establish a government database for pregnant people looking to get abortions in Oklahoma. Senate Bill 1167, titled the Every Mother Matters Act, or EMMA, says Burns is "aimed at ensuring that any woman seeking an abortion is given access to resources and programs she may not realize are available." 
Critics are charging that because Oklahoma currently has informed-consent laws requiring pregnant people be told about parenting and adoption as abortion alternatives, Burns' bill is little more than government intrusion and a fast track to a surveillance police state.
Kristin Ford, vice president of communications and research at NARAL Pro-Choice America told Huffington Post journalist Alanna Vagianos; "This bill is just so beyond the bounds of what any rational person would consider an appropriate role for politicians to play in people's personal lives and family decisions." Ford added that in her opinion the proposed legislation is "truly off the deep end."
Burns claims that under SB 1167, a "woman seeking an abortion must be given a pre-abortion resource access assistance offer. If the woman accepts the offer, she'll be connected with a care agent who will provide, at no cost to her, an assessment of eligibility and offer assistance in obtaining support services, other than abortion, for her or the unborn child's biological father.  Those services include housing, employment, childcare, health care, counseling, adoption services, financial assistance and more."
Ford and others argue that with provisions written into the measure including the fact that the database is maintained by the state, and that the pregnant person would then be assigned a "unique identifying number" in the database, and that abortion providers would be mandated to keep the information for seven years, is tantamount to an increased government intrusion into the private lives of the pregnant persons.
Grace Howard, an assistant professor of justice studies at San Jose State University who is writing a book, "The Pregnancy Police: Conceiving Crime, Arresting Personhood," told the Huffington Post's Vagianos; "Despite the framing that this is about helping folks, it's pretty obvious that this is about expanding the state's surveillance apparatus over pregnant people. People who aren't even seeking abortion are going to fall under the surveillance apparatus, too." Howard added, "Tracking pregnant people who are seeking abortions is a slippery slope."
"My ultimate goal is ending abortion altogether, and that fight continues," Burns said.  "But we must also do all we can as a state to help present compassionate options for those faced with unexpected pregnancies that promote the preservation and dignity of life for mothers and their babies."
Shannon Minter, Legal Director for The National Center for Lesbian Rights, (NCLR), in an email to the Blade Thursday reflected; "President Trump's hijacking of the U.S. Supreme Court has empowered anti-abortion extremists, who are now competing to see who can propose the most draconian and misogynist laws. This Oklahoma bill is only the latest attempt to demonize women and strip them of any agency. Even if this horrific bill never passes, its introduction desensitizes the public to extreme measures and shifts the political landscape in a dangerous direction."  
Multiple victims in shooting at Tulsa hospital; Gunman 'Down,' police say
Police say a man with a rifle entered a local hospital in Tulsa, Okla., and shot multiple people. The shooter is down.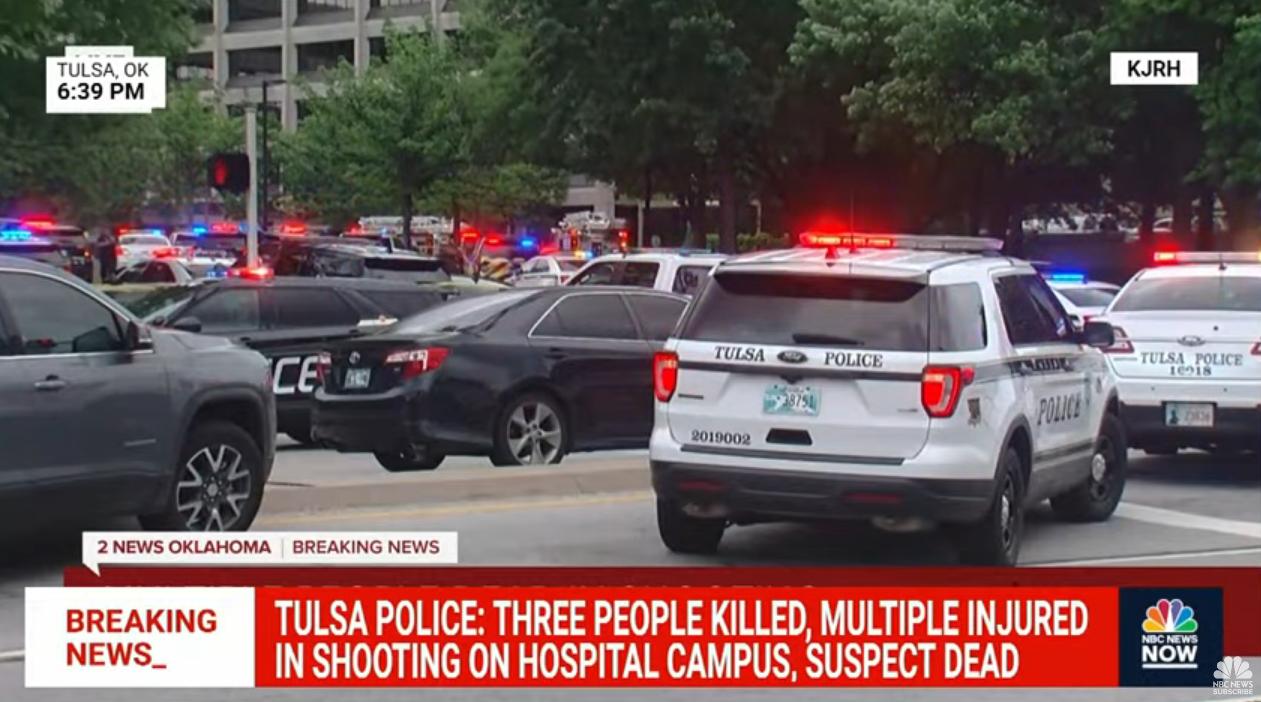 UPDATED from The Associated Press:
A man who blamed his surgeon for ongoing pain after a recent back surgery bought an AR-style rifle hours before opening fire at a Tulsa medical office, killing the surgeon and three other people before fatally shooting himself, police said Thursday.
Tulsa Police Chief Wendell Franklin says the gunman had recently undergone back surgery and had called a clinic repeatedly complaining of pain. Franklin says the doctor who performed the surgery, Dr. Preston Phillips, was killed Wednesday, along with another doctor, a receptionist and a patient.
Original Story:
TULSA, Ok. – Four people were killed Wednesday afternoon after a shooting at a doctor's office in Tulsa. A fifth person believed to be the suspect, died by suicide after a shooting at a medical complex a Tulsa Police Department spokesperson confirmed to multiple media outlets Wednesday evening.
Officers were called to the Natalie Building, located in the area of 61st Street and Yale Avenue, at St. Francis Hospital regarding a man armed with a rifle.
"This turned into an active shooter situation," a Tulsa police captain said in a released statement.
"Officers are currently going through every room in the building checking for additional threats. We know there are multiple injuries, and potentially multiple casualties," the spokesperson said.
KOTV-DT News 6 Tulsa reported that a representative from Governor Kevin Stitt's office says he has talked with Tulsa Mayor G.T. Bynum to express his condolences and offer any state resources that may be needed.
The White House notified reporters that President Biden has been briefed on the shooting in Tulsa, Oklahoma. The White House is closely monitoring the situation and has reached out to state and local officials to offer support.
This is a developing story.
Oklahoma Governor Kevin Stitt signs anti-Trans 'Bathroom Bill' into law
"These violations put Oklahoma at risk of losing millions of dollars & harms trans youth, all to solve a problem that does not exist"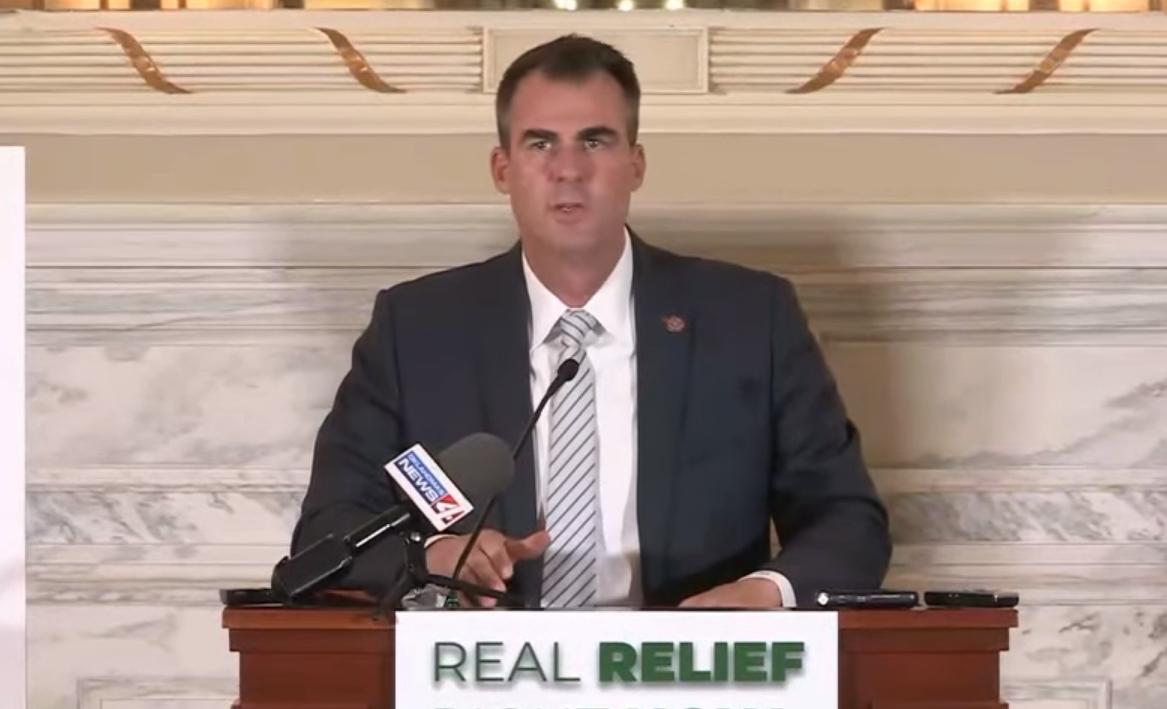 OKLAHOMA CITY – On Wednesday Oklahoma Republican Governor Kevin Stitt signed the anti-Trans measure Senate Bill 615 into law. The measure, which took effect immediately, requires all kindergarten through 12th grade students in public and charter schools to use restrooms and changing facilities associated with the sex listed on their birth certificates.
Provisions in the language of the law requires schools to adopt disciplinary procedures to punish students who do not comply and allows parents and guardians to take legal action against any school that does not comply with the new law.
The capital city's leading paper, The Oklahoman noted that any schools or districts that violate the law would see a 5 percent penalty reduction in state funding. 'That could subtract thousands to millions of dollars, depending on the school system," the paper noted.
"Governor Stitt believes girls should use girl restrooms and boys should use boy restrooms," Stitt's spokesperson Carly Atchison told media in a statement.
Opponents of the law point out that it is likely a violation of federal civil rights. "By singling out transgender students for discrimination and excluding them from restrooms that match their gender identity, SB 615 discriminates based on transgender status and sex in violation of the United States Constitution and Title IX of the Civil Rights Act," Tamya Cox-Touré, Executive Director of the ACLU of Oklahoma, said in a statement on Wednesday.
"These violations put Oklahoma at risk of losing hundreds of millions of dollars in federal funding and harms transgender youth, all to solve a problem that plainly does not exist," Cox-Touré added.
"This law is unconstitutional, a violation of Title IX of the Civil Rights Act, and more than anything it is unnecessarily cruel for the sake of cruelty," said Nicole McAfee, executive director of Freedom Oklahoma. "Over the last day we've heard people talk about school safety over and over again. But with a flick of his pen, Governor Stitt said that safety doesn't extend to already vulnerable transgender and Two Spirit young people."
"What states like Oklahoma, Alabama, Tennessee, and North Carolina have done time after time is find new ways to attack these kids for their political gains among radical voters," Cathryn Oakley, state legislative director and senior counsel for the Human Rights Campain said in a press release. "Governor Stitt has repeatedly disregarded the real harms these bills will impose on Oklahoma's youth."
Oklahoma Senate passes anti-Trans bathroom bill sends it to Governor
The law stipulates that all students must use bathrooms and locker rooms that match the sex listed on their birth certificates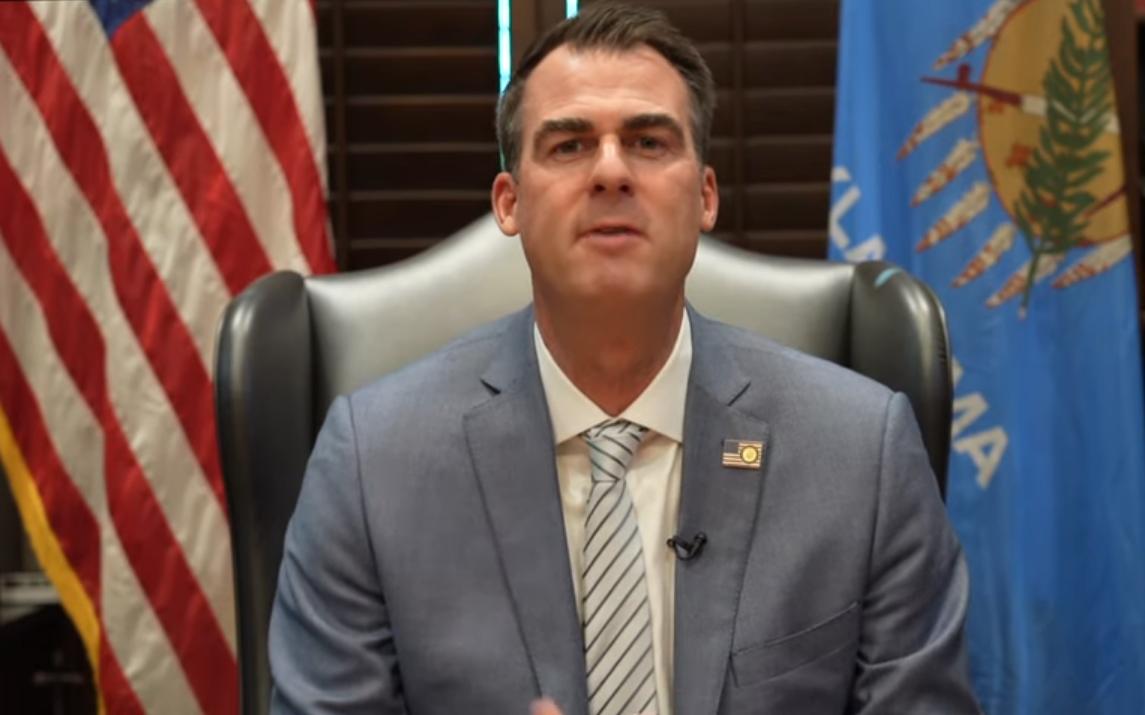 OKLAHOMA CITY – The Oklahoma Republican-majority state Senate passed SB 615 in a 38-7 vote, a measure that will bar transgender students in pre-K through 12th grade at public and public charter schools in the state from using bathrooms consistent with their gender identity.
The bill now heads to Republican Governor Kevin Stitt and will be effective upon his signature into law.
The law stipulates that all students must use bathrooms and locker rooms that match the sex listed on their birth certificates. Transgender students who decline to use the restroom required under the measure would have to use "a single-occupancy restroom or changing room" provided by the school.
At the end of April Stitt signed that explicitly prohibits the use of nonbinary gender markers on state birth certificates and in March he signed into law Senate Bill 2, a bill which would restrict transgender girls from playing on school sports teams that match their gender identity.