Oklahoma Senate bill calls for database of persons requesting abortions
"Despite the framing that this is about helping folks, it's pretty obvious that this is about expanding the state's surveillance apparatus"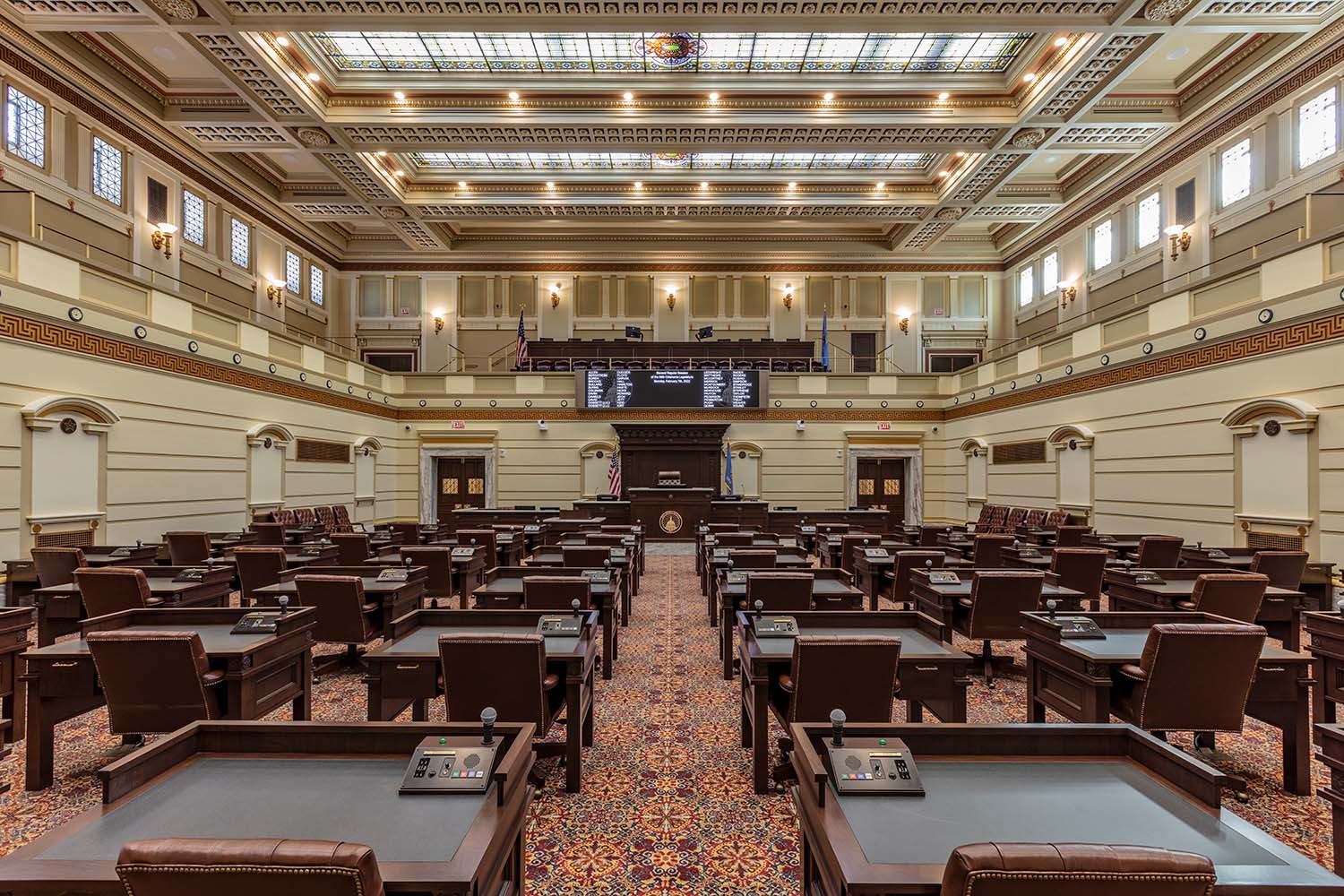 OKLAHOMA CITY – A bill by Republican state Senator George Burns, (R-Pollard) would establish a government database for pregnant people looking to get abortions in Oklahoma. Senate Bill 1167, titled the Every Mother Matters Act, or EMMA, says Burns is "aimed at ensuring that any woman seeking an abortion is given access to resources and programs she may not realize are available." 
Critics are charging that because Oklahoma currently has informed-consent laws requiring pregnant people be told about parenting and adoption as abortion alternatives, Burns' bill is little more than government intrusion and a fast track to a surveillance police state.
Kristin Ford, vice president of communications and research at NARAL Pro-Choice America told Huffington Post journalist Alanna Vagianos; "This bill is just so beyond the bounds of what any rational person would consider an appropriate role for politicians to play in people's personal lives and family decisions." Ford added that in her opinion the proposed legislation is "truly off the deep end."
Burns claims that under SB 1167, a "woman seeking an abortion must be given a pre-abortion resource access assistance offer. If the woman accepts the offer, she'll be connected with a care agent who will provide, at no cost to her, an assessment of eligibility and offer assistance in obtaining support services, other than abortion, for her or the unborn child's biological father.  Those services include housing, employment, childcare, health care, counseling, adoption services, financial assistance and more."
Ford and others argue that with provisions written into the measure including the fact that the database is maintained by the state, and that the pregnant person would then be assigned a "unique identifying number" in the database, and that abortion providers would be mandated to keep the information for seven years, is tantamount to an increased government intrusion into the private lives of the pregnant persons.
Grace Howard, an assistant professor of justice studies at San Jose State University who is writing a book, "The Pregnancy Police: Conceiving Crime, Arresting Personhood," told the Huffington Post's Vagianos; "Despite the framing that this is about helping folks, it's pretty obvious that this is about expanding the state's surveillance apparatus over pregnant people. People who aren't even seeking abortion are going to fall under the surveillance apparatus, too." Howard added, "Tracking pregnant people who are seeking abortions is a slippery slope."
"My ultimate goal is ending abortion altogether, and that fight continues," Burns said.  "But we must also do all we can as a state to help present compassionate options for those faced with unexpected pregnancies that promote the preservation and dignity of life for mothers and their babies."
Shannon Minter, Legal Director for The National Center for Lesbian Rights, (NCLR), in an email to the Blade Thursday reflected; "President Trump's hijacking of the U.S. Supreme Court has empowered anti-abortion extremists, who are now competing to see who can propose the most draconian and misogynist laws. This Oklahoma bill is only the latest attempt to demonize women and strip them of any agency. Even if this horrific bill never passes, its introduction desensitizes the public to extreme measures and shifts the political landscape in a dangerous direction."  
Tulsa donut shop firebombed after hosting LGBTQ+ event
The shoppe had recently sponsored an art exhibition The Queens Dirty Dozen; An art installation run by drag queens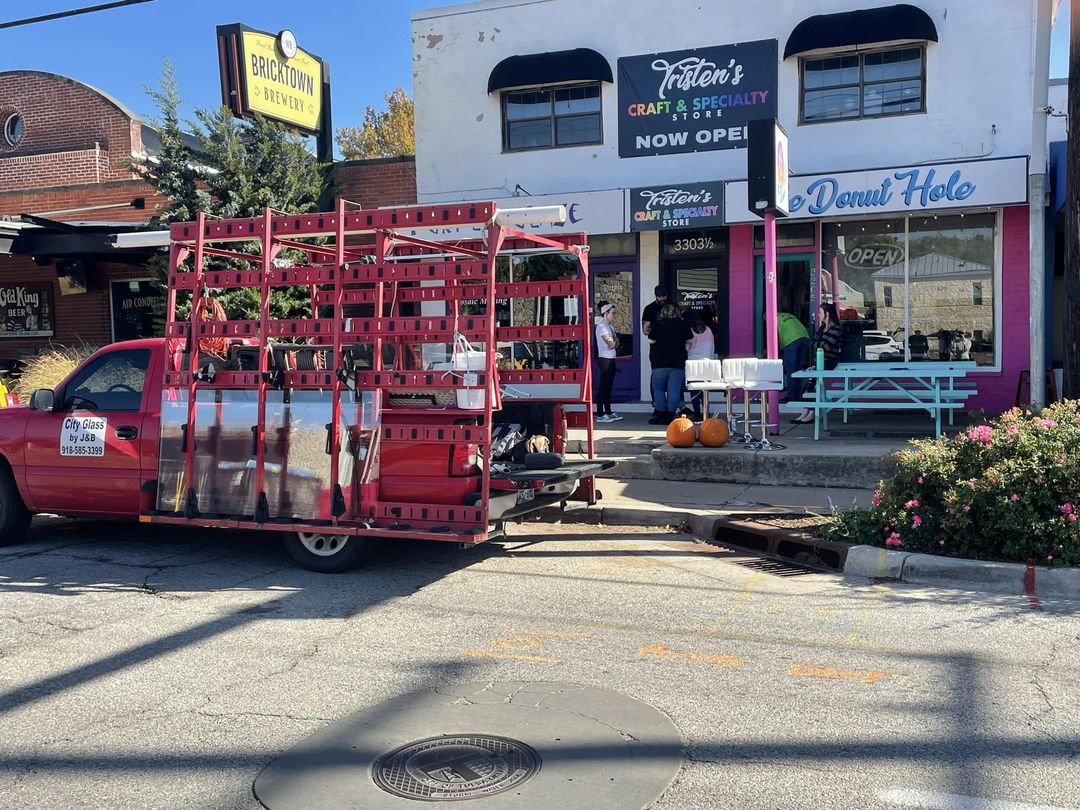 TULSA, Ok. – Tulsa Fire Department arson investigators are looking for a person of interest caught on a Ring.com door cam smashing a hole in a glass door and tossing a Molotov cocktail into a donut shop earlier this week.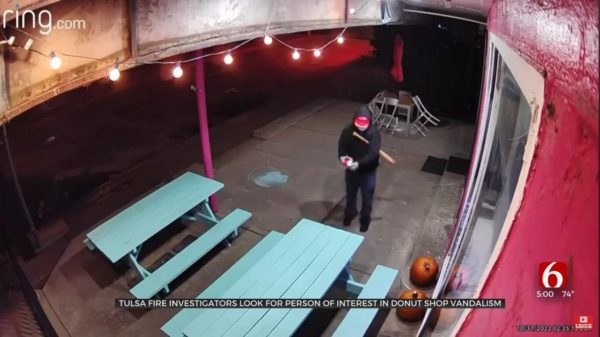 The surveillance video shows a person placing a letter that investigators said contained anti-LGBTQ rhetoric on the door of a neighboring business, then uses a bat to smash through the glass door. The person then lights the arson device and tosses it through the hole. Tulsa Fire officials told local News On 6/KOTV that the damages to 'The Donut Hole' shoppe were fortunately minimal.
The shoppe had recently sponsored an art exhibition The Queens Dirty Dozen; An art installation run by drag queens. This had caused the business to be vandalized in a previous incident according to the shoppe's Facebook page.
Sarah Swain, the owner had the front door and windows smashed and her register and electronic equipment stolen the first incident. In a Facebook post Swain noted:
"We had the privilege of being able to be a part of the vision of The Queens Dirty Dozen; An art installation donut shop run by drag queens. The event was an enormous success with over 500 guests attending, and an overwhelming reaction of laughing, jokes, fun and good times were had by all.
Unfortunately, there was also a reaction of hate and we were the victim of somebodies malicious acts. But in ones attempt to rain on our parade, the community answered by showing overwhelming support. From the GoFundMe that was started by Queens Dirty Dozen, goals were surpassed in less than one hour.
Repairs will be made and all extra proceeds will be given to the Tulsa Equality Center to help spread acceptance, tolerance and love. These malicious acts have resulted in thousands of dollars going towards the cause this entire event was meant to support. Love wins."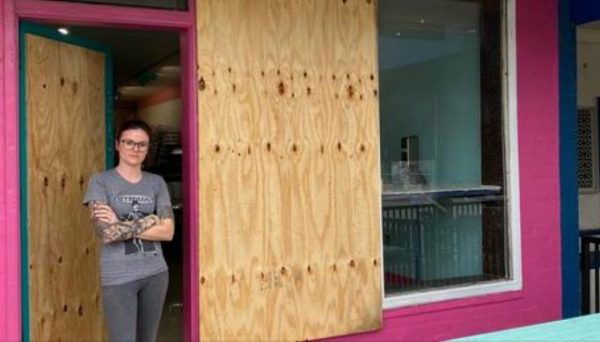 The GoFundMe campaign was extended to cover the damages from the firebombing/arson attack.
The local business association, Brookside Business Association, reacted in a statement:
"Over the last few weeks, right here in Brookside, we have watched as a destructive anger has played out against one of the businesses in our district.
Overnight, The Donut Hole was vandalized for the second time in just a matter of weeks. This time, instead of just breaking out glass, the perpetrator threw a Molotov cocktail through the broken glass in an attempt to destroy one of our local businesses.
We are heartbroken.
This type of action does not represent who we are as Tulsans. This irresponsible and reprehensible behavior is destructive and only sends a message of divisiveness and hate.
No matter in what ways we may disagree with others, violence will never be the right response. We, as a business association representing Brookside, unconditionally and unequivocally, condemn these destructive actions and behaviors.
As a community made up of mostly family-owned and small businesses, the Brookside Business Association stands against those in our city who wish to do harm or cause fear. We believe that there is no place for violence or hurtful acts based on differences in our personal beliefs at any time, or in any place.
Our Brookside Business Association stands united against violent displays of anger of any kind, especially aimed at business in our community.
Today, we call for unity and peace. We call for a stop to this targeted vandalism and seek to bring understanding and wholeness back to our community.
We believe that our differences make us stronger together than any of us could ever be on our own.
May these differences unite us instead of divide us as we work to create a better, safer tomorrow."