Multiple Anti-LGBTQ+ bills passed by Oklahoma state senate
SB 2 now heads to the Governor's desk where, if signed, it would become the third anti-transgender sports ban enacted into law this year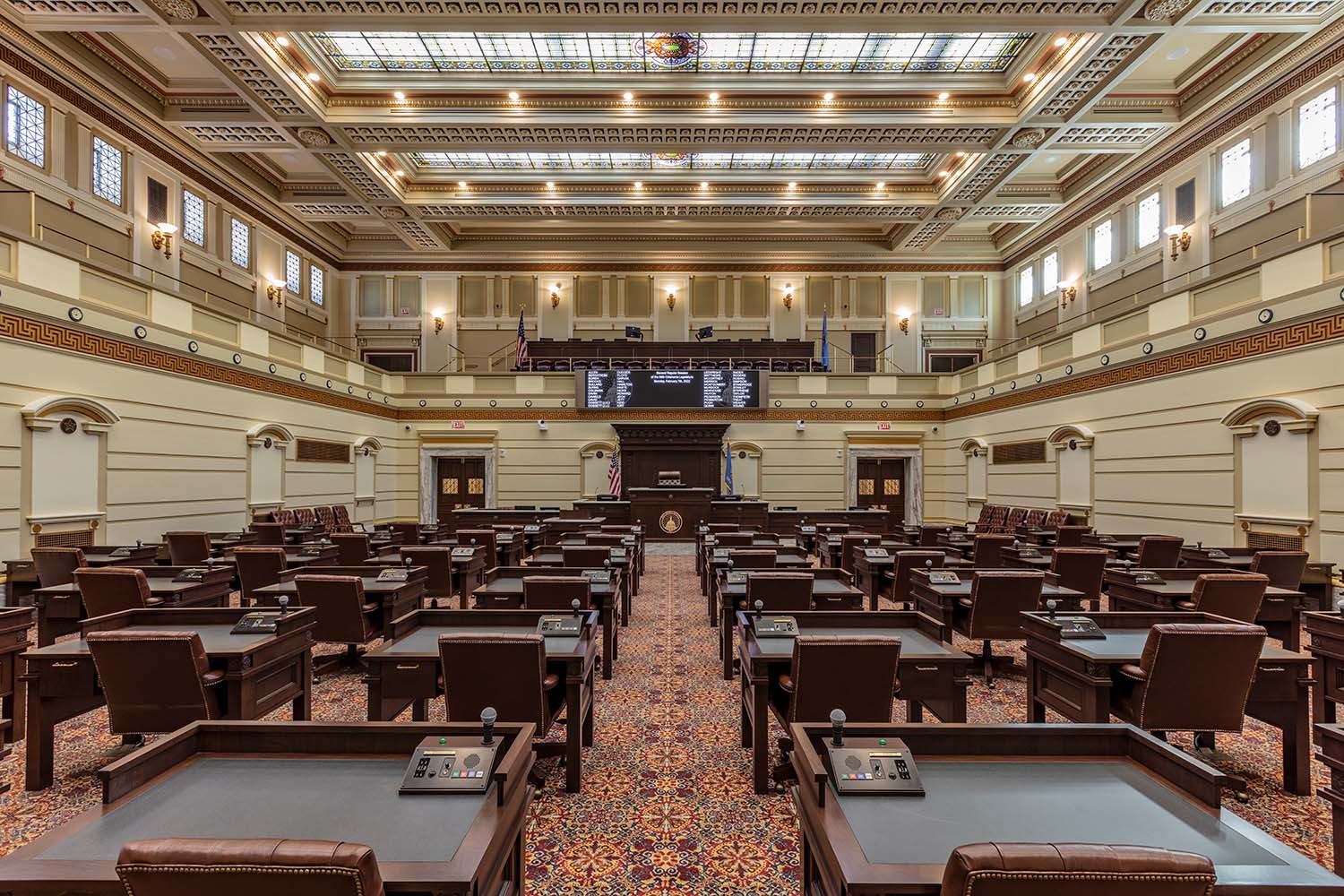 OKLAHOMA CITY – The Republican-held majority Oklahoma State Senate enacted passage of multiple anti-LGBTQ+ bills this week including a 37 to 7 vote on S B2, which would restrict transgender girls from playing on school sports teams that match their gender identity.
SB 2 now heads to Republican Governor John Stitt's desk where, if signed, it would become the third anti-transgender sports ban enacted into law this year.
In addition to S B2, the Senate also passed two additional anti-LGBTQ+ bills, SB 9 and SB 1100 that continue to advance through the state legislature. If enacted, these bills would ban materials about LGBTQ people and topics in the classroom and restrict access to gender-affirming documents for nonbinary youth in the state.
"Today, the Oklahoma Senate voted to advance three anti-LGBTQ+ bills regulating school sports, identity documents, and curriculum. While their subjects were different, their target was the same: transgender and nonbinary youth. Lawmakers added these attacks to the agenda behind closed doors in the early hours of the morning, part of a coordinated strategy to use trans youth as political pawns," said Sam Ames, Director for Advocacy and Government Affairs at The Trevor Project. "This legislation offers solutions to problems that simply do not exist in Oklahoma, but the harm it can cause LGBTQ+ youth is very real. We urge the governor to follow the actions of governors in Utah and Indiana and veto the anti-trans sports ban that now heads to his desk. We also urge the Oklahoma House to reject SB 9 and SB 1100 in support of their trans and nonbinary constituents."
According to a recent poll conducted by Morning Consult on behalf of The Trevor Project, 85% of transgender and nonbinary youth — and two-thirds of all LGBTQ+ youth (66%) — say recent debates about state laws restricting the rights of transgender people have negatively impacted their mental health.
Multiple victims in shooting at Tulsa hospital; Gunman 'Down,' police say
Police say a man with a rifle entered a local hospital in Tulsa, Okla., and shot multiple people. The shooter is down.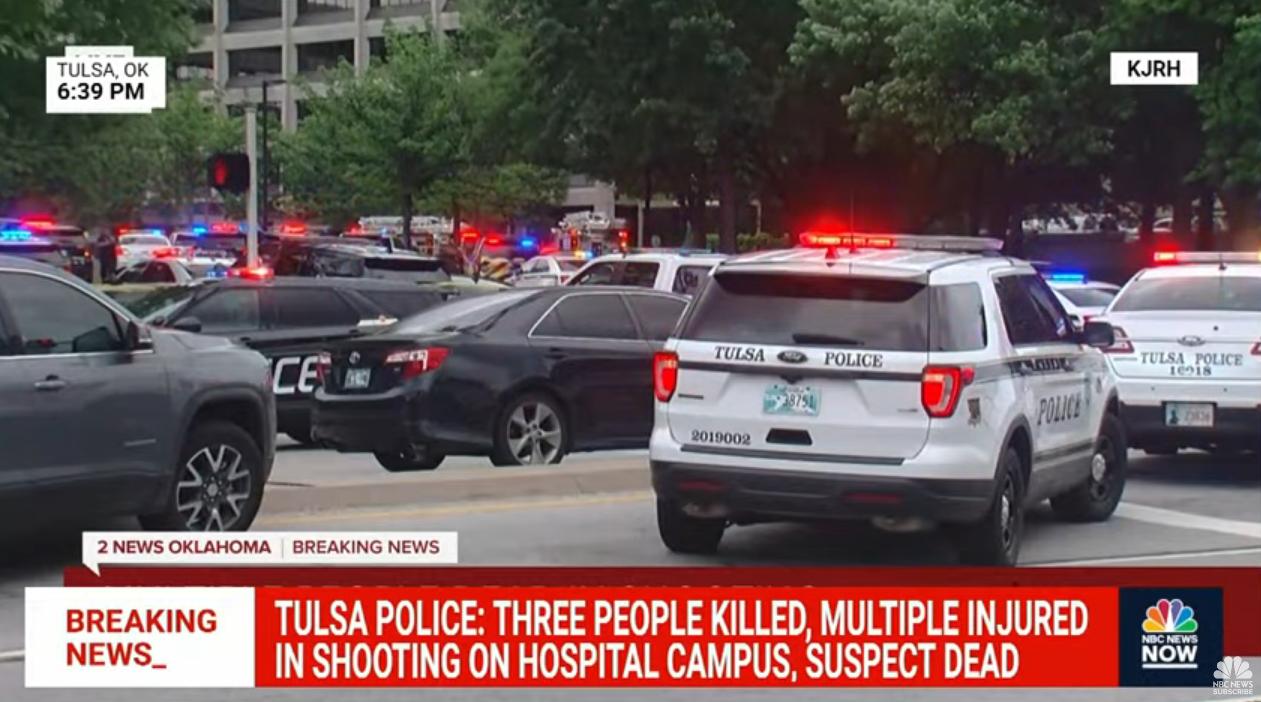 UPDATED from The Associated Press:
A man who blamed his surgeon for ongoing pain after a recent back surgery bought an AR-style rifle hours before opening fire at a Tulsa medical office, killing the surgeon and three other people before fatally shooting himself, police said Thursday.
Tulsa Police Chief Wendell Franklin says the gunman had recently undergone back surgery and had called a clinic repeatedly complaining of pain. Franklin says the doctor who performed the surgery, Dr. Preston Phillips, was killed Wednesday, along with another doctor, a receptionist and a patient.
Original Story:
TULSA, Ok. – Four people were killed Wednesday afternoon after a shooting at a doctor's office in Tulsa. A fifth person believed to be the suspect, died by suicide after a shooting at a medical complex a Tulsa Police Department spokesperson confirmed to multiple media outlets Wednesday evening.
Officers were called to the Natalie Building, located in the area of 61st Street and Yale Avenue, at St. Francis Hospital regarding a man armed with a rifle.
"This turned into an active shooter situation," a Tulsa police captain said in a released statement.
"Officers are currently going through every room in the building checking for additional threats. We know there are multiple injuries, and potentially multiple casualties," the spokesperson said.
KOTV-DT News 6 Tulsa reported that a representative from Governor Kevin Stitt's office says he has talked with Tulsa Mayor G.T. Bynum to express his condolences and offer any state resources that may be needed.
The White House notified reporters that President Biden has been briefed on the shooting in Tulsa, Oklahoma. The White House is closely monitoring the situation and has reached out to state and local officials to offer support.
This is a developing story.
Oklahoma Governor Kevin Stitt signs anti-Trans 'Bathroom Bill' into law
"These violations put Oklahoma at risk of losing millions of dollars & harms trans youth, all to solve a problem that does not exist"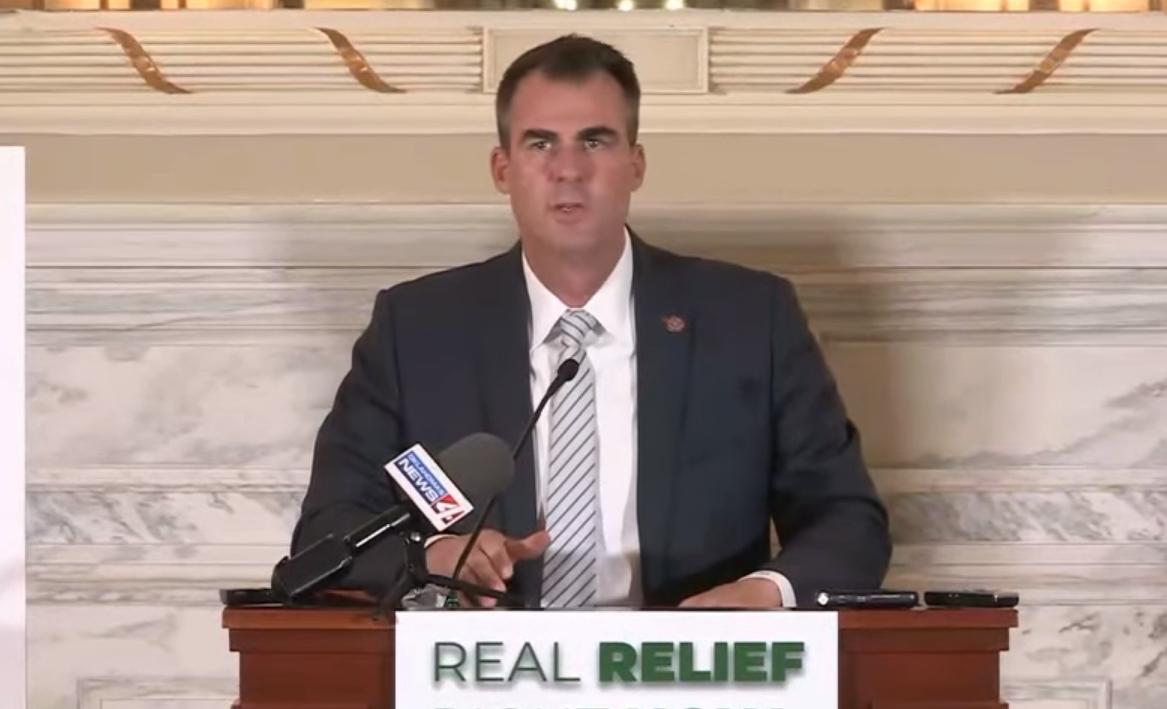 OKLAHOMA CITY – On Wednesday Oklahoma Republican Governor Kevin Stitt signed the anti-Trans measure Senate Bill 615 into law. The measure, which took effect immediately, requires all kindergarten through 12th grade students in public and charter schools to use restrooms and changing facilities associated with the sex listed on their birth certificates.
Provisions in the language of the law requires schools to adopt disciplinary procedures to punish students who do not comply and allows parents and guardians to take legal action against any school that does not comply with the new law.
The capital city's leading paper, The Oklahoman noted that any schools or districts that violate the law would see a 5 percent penalty reduction in state funding. 'That could subtract thousands to millions of dollars, depending on the school system," the paper noted.
"Governor Stitt believes girls should use girl restrooms and boys should use boy restrooms," Stitt's spokesperson Carly Atchison told media in a statement.
Opponents of the law point out that it is likely a violation of federal civil rights. "By singling out transgender students for discrimination and excluding them from restrooms that match their gender identity, SB 615 discriminates based on transgender status and sex in violation of the United States Constitution and Title IX of the Civil Rights Act," Tamya Cox-Touré, Executive Director of the ACLU of Oklahoma, said in a statement on Wednesday.
"These violations put Oklahoma at risk of losing hundreds of millions of dollars in federal funding and harms transgender youth, all to solve a problem that plainly does not exist," Cox-Touré added.
"This law is unconstitutional, a violation of Title IX of the Civil Rights Act, and more than anything it is unnecessarily cruel for the sake of cruelty," said Nicole McAfee, executive director of Freedom Oklahoma. "Over the last day we've heard people talk about school safety over and over again. But with a flick of his pen, Governor Stitt said that safety doesn't extend to already vulnerable transgender and Two Spirit young people."
"What states like Oklahoma, Alabama, Tennessee, and North Carolina have done time after time is find new ways to attack these kids for their political gains among radical voters," Cathryn Oakley, state legislative director and senior counsel for the Human Rights Campain said in a press release. "Governor Stitt has repeatedly disregarded the real harms these bills will impose on Oklahoma's youth."
Oklahoma Senate passes anti-Trans bathroom bill sends it to Governor
The law stipulates that all students must use bathrooms and locker rooms that match the sex listed on their birth certificates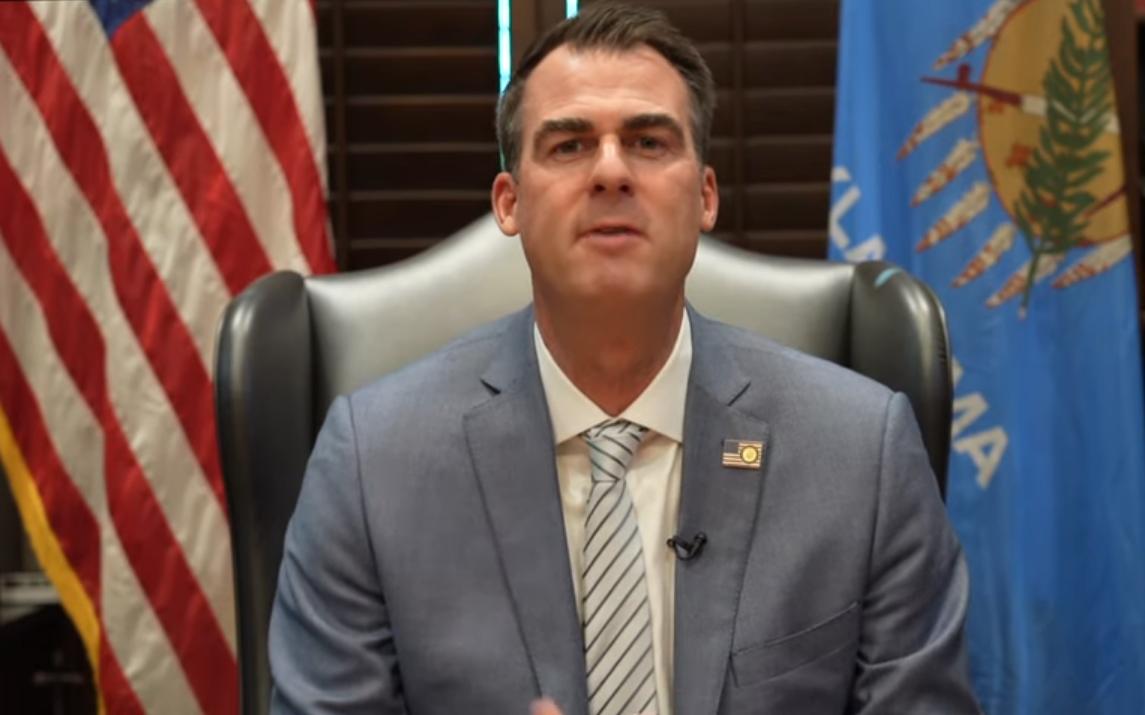 OKLAHOMA CITY – The Oklahoma Republican-majority state Senate passed SB 615 in a 38-7 vote, a measure that will bar transgender students in pre-K through 12th grade at public and public charter schools in the state from using bathrooms consistent with their gender identity.
The bill now heads to Republican Governor Kevin Stitt and will be effective upon his signature into law.
The law stipulates that all students must use bathrooms and locker rooms that match the sex listed on their birth certificates. Transgender students who decline to use the restroom required under the measure would have to use "a single-occupancy restroom or changing room" provided by the school.
At the end of April Stitt signed that explicitly prohibits the use of nonbinary gender markers on state birth certificates and in March he signed into law Senate Bill 2, a bill which would restrict transgender girls from playing on school sports teams that match their gender identity.