These 5 out gay guys will make history on Super Bowl Sunday
A record-setting five out gay men cheering on the Rams, the Big Game will be a historic moment in sports and for the LGBTQ community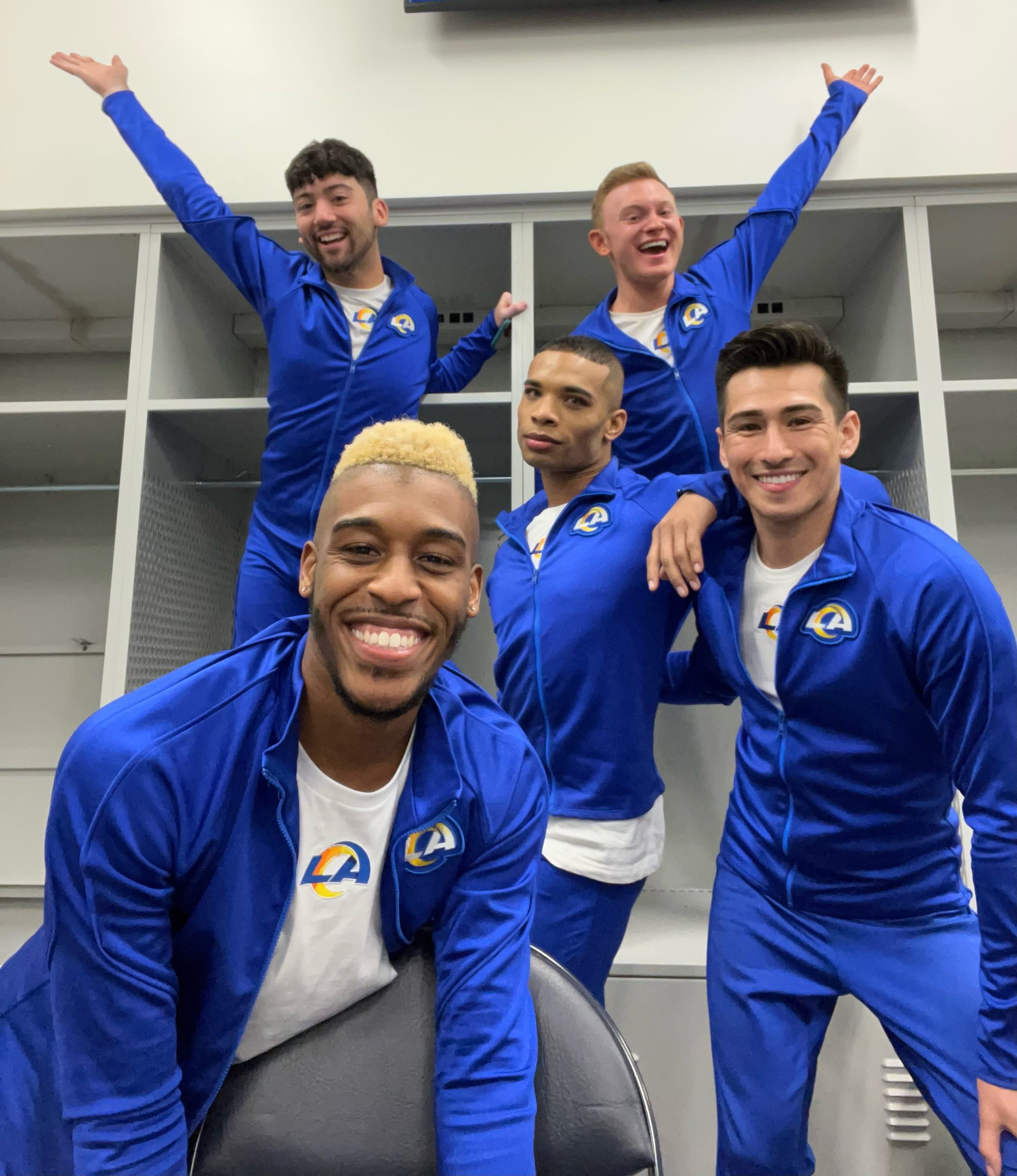 INGLEWOOD – While Cincinnati's got the "Ben Gals," a traditional all-female cheerleading squad, the hometown L.A. Rams will be cheered on this Super Bowl Sunday by five energetic, out and proud gay men, accompanied by the team's own scantilly-clad squad of 23 women. 
"It's like a dream," co-captain Napoleon told the Los Angeles Blade in a media availability on Friday. "I feel like we're bringing this army of out gay, proud men with us."
With the big game just hours away now, he described the feeling as being caught in "a whirlwind."
"First, having it be at home in L.A., it feels amazing, seeing all the banners everywhere," said Napoleon. The Super Bowl LVI logo adorning all those banners and everything else related to the big game is actually the work of a transgender woman. More about her story later on.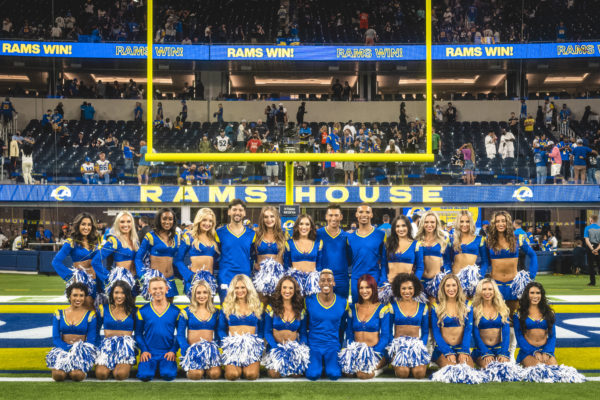 The other co-captain, Napoleon's fellow trailblazer Quinton, called being on the sidelines this Sunday "a badge of honor." Also, since the Super Bowl is played during Black History Month, he said that makes their diversity even more special. "We have Jose, who's Hispanic. Eswinn's Hispanic. Brendan's white. Napoleon is Filipino Black. I'm Black. We have so much to choose from, and there's no way a little boy or girl can look at our team and not see themselves, same with our female teammates. We have so much diversity, it's awesome."
Three years ago, Quinton, 29, and Napoleon, 31, broke the gender barrier as the NFL's first male cheerleaders to work the sidelines of a Super Bowl. And while 11 NFL teams now have men on their squads, the Rams now have five.
"It was our rookie year when we went the first time," Jinnies added. And now in their fourth season with the Rams, he and Peron are the elders, with Diaz being the only one of the rookies with two seasons under his belt.
So, with a record-setting five out gay men cheering on the Rams, the Big Game will be a historic moment in sports and for the LGBTQ community, and that is not lost on these guys. Yet it also comes amid rising anti-LGBTQ hate, which concerned at least one of the rookie cheerleaders.
"I've been having fear that I was going to be accepted and that all the men in the audience were not going to be kind," said Eswinn, 29, from Long Beach. "But now, being on the field and performing, I remember that we get a lot of messages, kind messages from people saying how grateful and excited they are for us, and it means a lot to me and to all of us."
Those supportive fans approached the rookie cheerleaders at an event Thursday in Santa Monica, said Jose, who's from Indiana and records fun, informative videos for kids on the cheerleaders' official Instagram account.
"We had a fan come up to us and say, 'I remember when the first two men joined the team and now there are four of you.' And we're like, 'No, there's five.' And he was like, 'Oh my goodness! That is amazing news. I'm so happy to hear that. I love that there are more and more men on this team, and you guys are representing something far greater than just cheer and dance and yourselves.' So, knowing that we have the support within ourselves and within our amazing little community is just something that really gets us through."
"You know, I still pinch myself," said Brendan, 22, from Shelby Township, Mich. He said he and Jose moved to California after college to try-out for the squad. "I still remember, watching Quentin and Napoleon on "Good Morning America" in 2018, and now they're sleeping over at our house, like in between practice. I get to call these men who were my idols, my best friends now. And so, it still feels so surreal."
"This is the right moment for it to happen," said Jose, 22, remembering everything fans and athletes have been through during the COVID-19 pandemic. "To have five men on the field as cheerleaders for the Super Bowl, that's history. That's actually a huge moment for queer representation, and for the Rams and a first for the Super Bowl and at SoFi; just a lot of firsts. But the wait was worth it, for sure."
Jose wants viewers watching on Sunday to remember that all this progress started with Black queer men.
"When Quentin and Napoleon first made the team, it gave me hope," he said. "It gave me a new outlook on life, and it allowed me to believe that my dreams were able to be achieved. And now here I am dancing beside them, and it's a really great feeling to become the representation that I wanted so badly as a kid."
"As a Black man, I got into dancing because I saw somebody looked like me on TV," noted Quinton. "I feel like we have so much representation and diversity on this team and we're so inclusive. Also, who gets to say they've been to two Super Bowls in four years? Not many people can say that."
Maureen Raisch is attending her first Super Bowl, and all the festivities associated with it, including the NFL Honors awards ceremony. As the New Yorker walked the red carpet, almost everywhere she looked, she saw examples of her work as part of the NFL's creative team.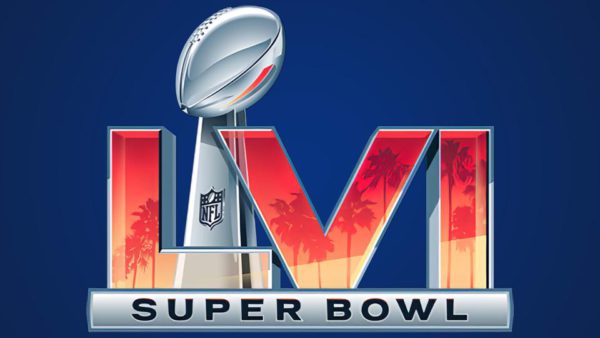 That red, palm tree-layered logo with the roman numerals LVI is her design. And Raisch just happens to be a transgender woman.
"The concept was developed through 2020, actually through my transition," Raisch told me. "And as I came out to the team, we were closing in on the actual mark, the final, what we call the primary mark, you know, the primary logo."
The final image was part of what Raisch, 39, described as a collaborative effort.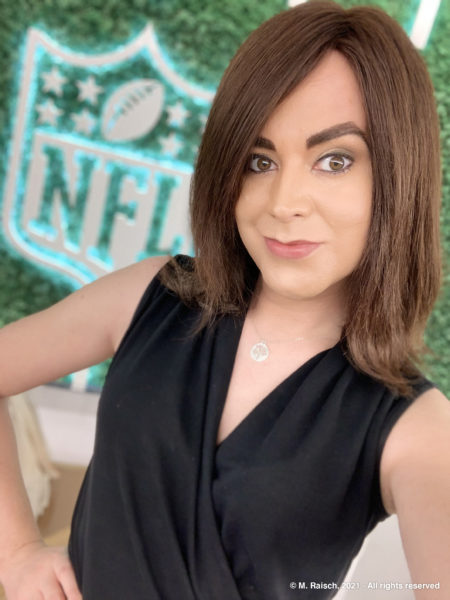 "It's got the reflectivity of California, like the idea of the golden hour sunset, tied to film. It's a cinematic story of L.A.: The greatness, the entertainment value. And then kind of making the analogy of the bigger conclusion, the epic finale, if you will, of the NFL season and all the storylines. So, there's some cool cohesion with the visual concept of L.A., between the city and connecting it to the Super Bowl," with the Lombardi trophy reflecting a glimmer of that California red sunset.
Raisch, who came out during Trans Awareness Week in November, said the NFL has been super supportive of her and her transition, and she sees her job as being a supporter of sports fans.
"The best work we do is when we take the fan experience, the fan culture and all that into account," she said. "You take that into consideration and you're doing work for the fans."

Follow Maureen Raisch on Instagram at @maureendeets. Follow the L.A. Rams cheerleaders at @laramscheer. And watch a video of the cheerleaders' media availability on YouTube by clicking here. Note: the Rams requested the Blade exclude the last names of the cheerleaders for their own protection.
*********************
The Rams' Gay Male Cheerleaders Zoom call press event:
Trailblazing Scots pro soccer athlete comes Out and inspires others
Murray, 30, came out during an interview posted on the website of his club, saying "the weight of the world is now off my shoulders"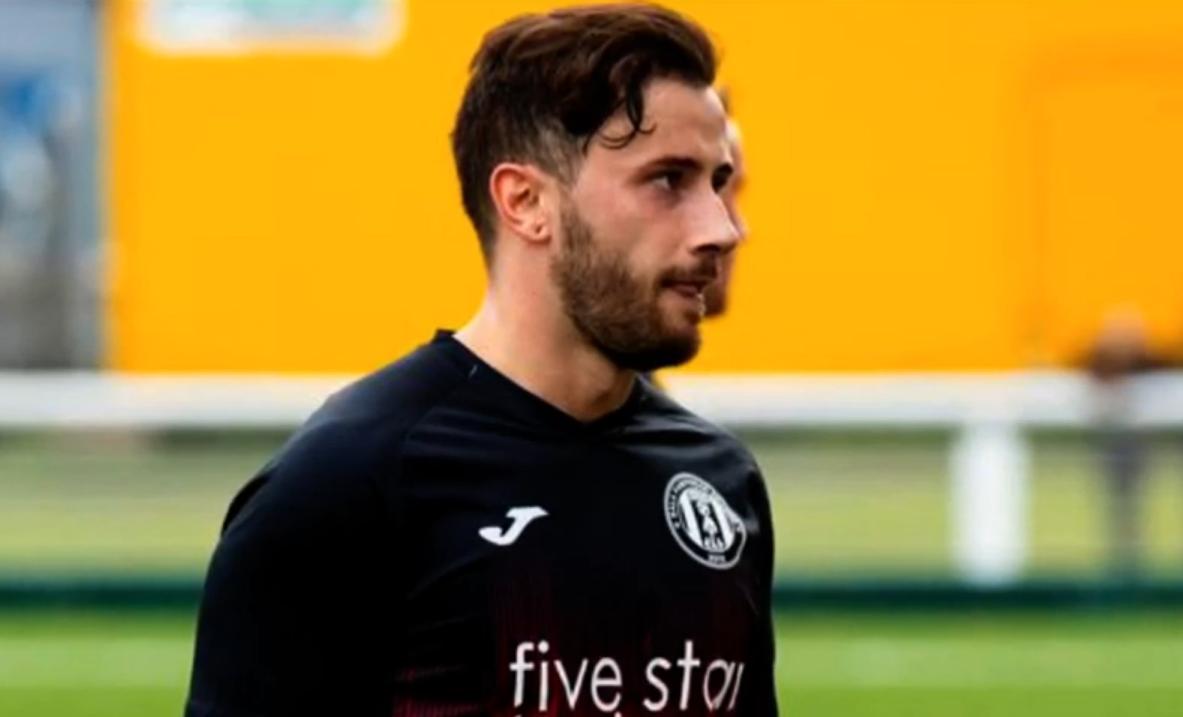 EDINBURGH – Two weeks after making headlines as the first-ever senior Scottish pro soccer player to come out as gay, Zander Murray is revealing the impact his courageous decision has had on at least one closeted player. Murray tweeted a message he received that shows the difference an athlete coming out can make.
"I just wanted to tell you that you've been a massive inspiration for me to come out to teammates and family," the anonymous player told Murray, according to the tweet.
"As a young footballer I find it difficult to be myself as it is but being gay and keeping it secret was so challenging. It felt amazing when I told my teammates, they were super supportive."
Murray shared the message with a heart emoji and the words: "Makes it all worthwhile young man."
Makes it all worthwhile young man ❤️ pic.twitter.com/4d2pVK2VU6

— Zander Murray (@ZanderMurray) September 27, 2022
Murray, 30, came out during an interview posted on the website of his club, the Gala Fairydean Rovers, on September 16, explaining "the weight of the world is now off my shoulders."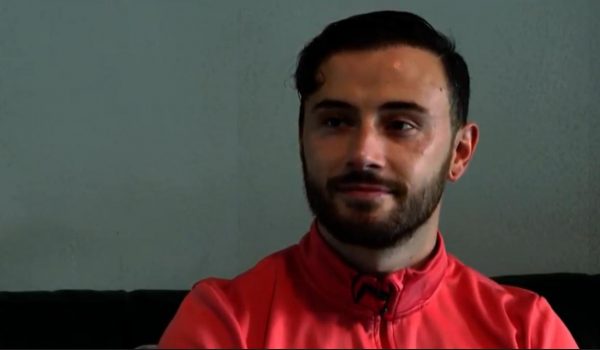 As the Los Angeles Blade has reported, Jake Daniels of Blackpool came out as gay in May, the first U.K. male pro soccer player to come out in more than 30 years. Justin Fashanu was the first in Britain men's soccer to come out back in 1990. Homophobic and racist media reports drove Fashanu to suicide eight years later.
Reaction to Murray's coming out last month has been "incredible," he's told reporters. One of those reaching out to congratulate him was Olympic gold medalist Tom Daley. The U.K. diver sent him a DM, Murray told a British interviewer.
"He messaged me while I was on my way back from football training in a car with four boys. I had tears in my eyes seeing his direct message, and I messaged him back.
"I said, 'Look I am in a car on the way back from football with four boys and I've got tears in my eyes and I don't even care.'"
Prior to coming out, Murray had been "living in fear 24/7," he told Sky Sports. "I can't explain it. You're hiding your phone in case you get messages from friends, constantly double-checking if you have a team night out, you're cautious with what you're saying.
"It's very hard, especially for myself, I'm a character in that dressing room. I'm not quiet in that dressing room, I like to have the banter and to get stuck in, so very challenging."
But Murray said he couldn't have decided to come out "at a better time, at a better club." So why now? He posted the answer on Instagram with several bullet points, including:
"Gay male footballers in the UK need role models.
Majority are terrified to come out to friends/family/teammates (trust me a few have reached out already!)."
STV Weekend News Sunday, September 18, 2022 Zander Murray
Gay men stand up to Qatar & denounce its death penalty
In advance of World Cup: "I'm a man and I love men," a representative of soccer fans told Qatar's ambassador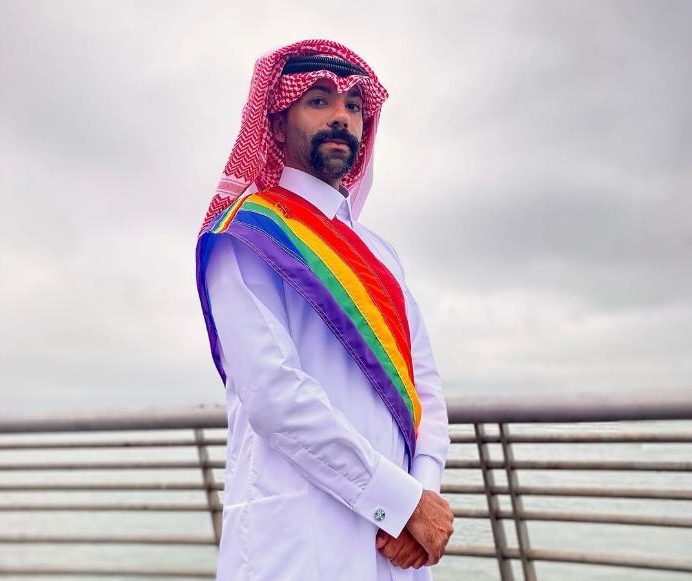 FRANKFURT, Germany – Gay men are blowing the whistle now, two months before the World Cup, demanding the host nation of Qatar change its anti-LGBTQ ways.
The Middle Eastern country where Islam is the state religion will welcome soccer players, coaches and fans from all around the planet, beginning Nov. 20, for matches that will pit nation against nation.
Qatar has promised to welcome LGBTQ foreigners, even as its own people are tortured and put to death for being who they are.
On Monday, Qatar's ambassador to Germany got an earful from one of those men at a human rights conference in Frankfurt, hosted by the German Football Association, according to a report by the Associated Press.
Fan representative Dario Minden spoke in English directly to Abdulla bin Mohammed bin Saud Al Thani, about who he is and who he loves, Minden told him to "abolish the death penalty" for homosexuality.
"I'm a man and I love men. I do — please don't be shocked — have sex with other men. This is normal," Minden told Al Thani. "So, please get used to it, or stay out of football. Because the most important rule in football is, football is for everyone. It doesn't matter if you're lesbian, if you're gay. It's for everyone. For the boys. For the girls. And for everyone in between.
"So, abolish the death penalty. Abolish all of the penalties regarding sexual and gender identity," he said. 
Although organizers promised Al Thani an opportunity to respond, the Associated Press reports that portion of the conference was closed to the public and the news media and was not televised. 
Earlier, Al Thani reportedly complained to those assembled that the issue of human rights was a distraction from the World Cup, even though the event was titled, "Sport and Human Rights."
"We all care about human rights," said Al Thani. "But I would have enjoyed (it) more if I saw some concentration not only on just one subject, but the enjoyment of football and the football effect on people around the world."
More than five-thousand miles away in San Francisco, a gay Qatari physician has organized a petition to tell the land of his birth: Love Is Not A Crime.
Dr. Nasser Mohamed decided to come out in 2010 following a visit to the U.S., and spent his residency in Connecticut before moving to California in 2015.
Mohamed wrote in an op-ed published by Outsports last month that he has spent the last decade caring for the LGBTQ community in outpatient settings and growing as an activist. 
"Being an LGBT person is a criminal offense in the legal system in Qatarm as is sex between two men. There are state-sponsored conversion-therapy practices, and LGBT-affirming psychotherapy is not offered." He wrote how law enforcement uses media and chat rooms to find, jail and punish people for being LGBTQ.
"Visibility of the local LGBT community in Qatar, and the exposure of their treatment, are absolutely essential," Mohamed wrote. "I am doing my part by speaking up."
Editor's note: Find out about Mohamed's petition by clicking here. He is also raising money through a GoFundMe account to provide him with funding for his activism as well as security and protection.
Tom Brady's new out gay teammate: Carl Nassib returns to Tampa
Carl Nassib returns to Florida as the Tampa Bay Buccaneers reportedly sign the NFL free agent to a one-year deal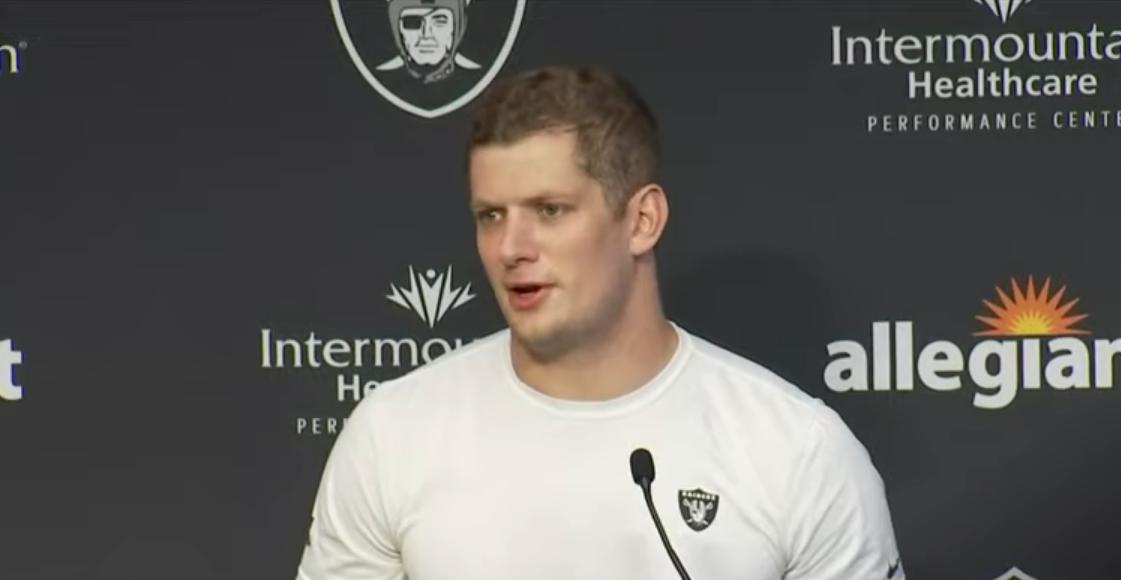 TAMPA – Carl Nassib, who made headlines in June 2021 when he became the NFL's first out gay active player, reportedly has signed a one-year contract with his former team, the Tampa Bay Buccaneers. 
The 29-year-old defensive end was released by the Las Vegas Raiders in March, and became a free agent. NFL sources said that was due to his contracted salary amount—$7.75 million—and not any reflection on his sexual orientation.
ESPN's Adam Schefter broke the news with a tweet. 
Buccaneers reached agreement on a one-year deal with former Raiders' DE Carl Nassib, per source.

— Adam Schefter (@AdamSchefter) August 15, 2022
When Nassib came out last summer, he announced he was donating $100K to The Trevor Project, and for Pride Month this year he made a new pledge to help LGBTQ youth. He promised to match donations to The Trevor Project, dollar for dollar, up to $100,000.
Will Bucs quarterback Tom Brady welcome Nassib? As Outsports reported, he's never made any comments about playing with someone gay. Brady's former Patriots teammate Ryan O'Callaghan recalled that before he came out in 2017, following his retirement, there was one time that he missed the team bus and Brady gave him a ride in his car to that day's practice.
O'Callaghan told Outsports he believes Brady would have "absolutely" accepted him if he had come out at that time.
"Being married to a super model I'm sure he's met a few gay people in his life," said O'Callaghan. Brady wed Brazilian fashion model Gisele Bündchen in 2009.
Legendary Boston sports columnist Steve Buckley of The Athletic came out as gay in 2011 while at the Boston Herald. He told Outsports Brady has always been friendly and cooperative, even after Buckley came out.
This is the second time around at Raymond James Stadium for Nassib. He played for the Bucs for two seasons prior to joining the Raiders in 2020. His NFL career began in 2016 with the Cleveland Browns.
As Jason Owens reported for Yahoo! Sports, Nassib was far more productive in Tampa as a part-time starter, recording 6.5 sacks in 2018 and six sacks in 2019. The NFL's website shows he played just 242 defensive snaps and earned 1.5 sacks last season.
In 86 games including 37 starts, Nassib's recorded 22 career sacks, 164 tackles, 53 quarterback hits and four forced fumbles.
In addition to Brady, Nassib's new teammates are Akiem Hicks and William Gholston at defensive end and outside linebackers Shaquil Barrett and Joe Tryon-Shoyinka. Given that the Bucs finished seventh in the NFL in sacks last season with 47, Nassib will be expected to improve Tampa Bay's chances when their season begins Sept. 11 in Dallas.