Utah bill: Trans kids can play sports only if a commission okays request
LGBTQ+ advocates do not want a commission appointed by elected officials. "We see that could be weighted against transgender kids"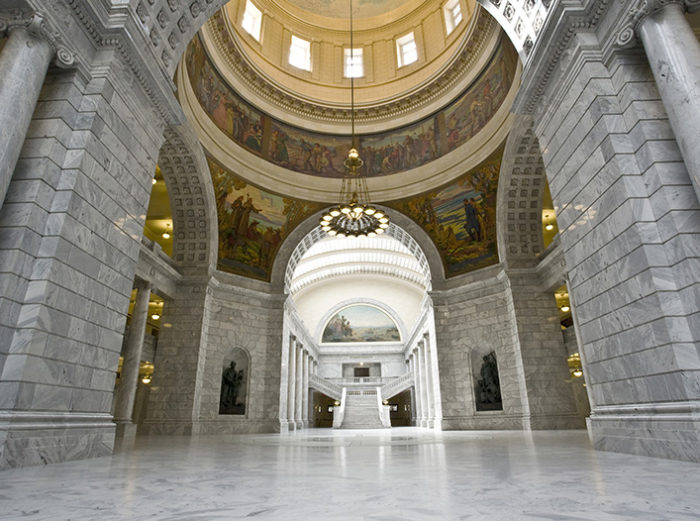 SALT LAKE CITY – A new bill introduced by a Republican state representative will mandate that Trans youth wanting to play on sports teams that match their gender identity submit their request to a commission to obtain permission.
The bill, HB11, sponsored by Republican Rep. Kera Birkeland specifies that a Trans athlete would upload their birth certificate and select the sport they want to play. "If the gender on their birth certificate does not match the sport they want to play, a commission with a doctor, sports physiologist, university level athletic trainer, coach and other experts would decide whether they can play on that team."
"Everything about this is geared to this child wanting to play in this sport," Birkeland said during the House Health and Human Services Committee meeting Monday.
Last year, Birkeland sponsored HB302, a bill that would ban transgender girls from competing in Utah high school sports. Republican Governor Spencer J. Cox threatened to veto that measure which then caused that bill to not advance further in the legislative process.
Cox had made headlines in March after his statement on House Bill 302, a bill that targeted the state's Trans youth from participating in high school and collegiate sports.
"If you have not spent time with transgender youth, then I would encourage you to pause on this issue," Cox said. "We have so many people who are in a very difficult spot right now. And we have very few if any transgender girls participating in sports."
"These kids are, they are just trying to stay alive. You know, there is a reason none of them are playing sports," says the Governor. "And so, I just think there is a better way, and I hope that there will be enough grace in our state to find a better solution."
The bill received a 6-3 recommendation vote with Republicans supporting it, which means it will move to the full House for a vote.
Birkeland told Salt Lake City NBC News affiliate KSL-TV 5 that there were a lot of issues with that previous bill, however, and she decided not to run it as written. But a few weeks ago, she said several of her colleagues urged her to move the issue forward.
"And so I began working on this commission — the idea of a commission," Birkeland said. "The whole point of this commission is to ensure that there's no material competitive advantage, and that we're keeping children safe."
She said she believes she "threaded a very fine needle," to preserve women's sports and inclusion. She said with the bill would ensure Utah will not experience a "Lia Thomas" situation, referencing a swimmer who has prompted more debate about transgender women in sports.
"This is happening in our state, but it's not something that we need to sensationalize," Birkeland said, adding that transgender girls in Utah aren't "dominating" in their sports like Thomas.
Troy Williams, director of Equality Utah, also speaking on behalf of the ACLU, noted that last year the state saw "tense debates" on the issue. Birkeland had reached out to advocates after the session, Williams said. He thanked lawmakers for engaging with stakeholders in the process.
Williams added that LGBTQ+ advocates do not want a commission appointed by elected officials. "We see that could be weighted against transgender kids," he said.
"We don't like seeing gay people on our street," Utah teen couple attacked
The hate crime enhancement makes the crime a class A misdemeanor, which could include jail time police explained to media outlets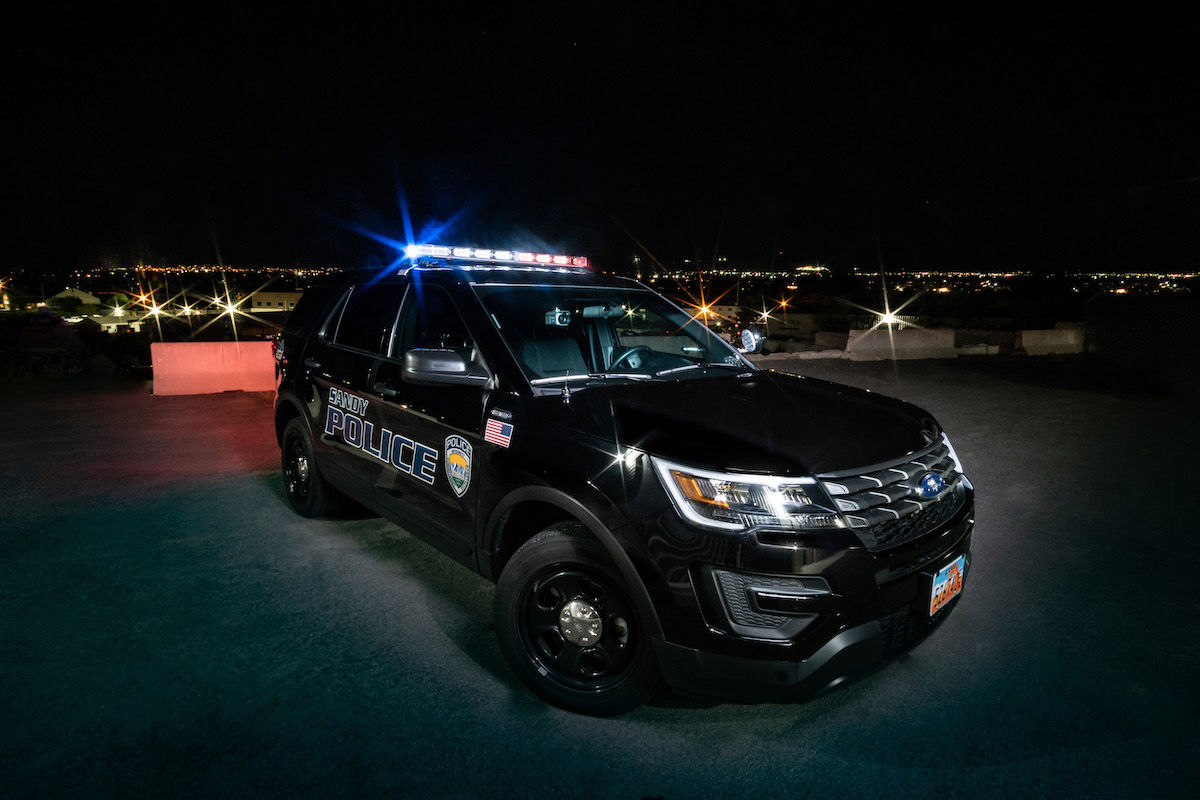 SANDY Ut, – A young teenaged couple was attacked by a group of young males using homophobic epithets and then one of the couple stepped in to protect his boyfriend and was punched sending him to hospital that left him with a mild concussion and brain swelling.
The Salt Lake Tribune reported that last Friday, Christian Peacock and his boyfriend Jacob Metcalf were standing at the end of Peacock's driveway in this suburban Salt Lake City town hugging and quietly chatting in "a long goodbye for the night." A dark sedan, later identified as an Infinity with five young male occupants rolled past slowly and revved the engine, as one of the group allegedly hissed out the window, "Fuck you, faggots."
According to a Sandy police department report of the incident, the vehicle returned after about 45 minutes and two of the occupants got out and advanced on Peacock and his boyfriend.
"We don't like seeing gay people on our street," one said, according to what Peacock and Metcalf recalled to the Salt Lake Tribune reporter Wednesday, and walked toward them. Metcalf remembers the individual taking off his shirt and trying to taunt the couple. "Do we turn you on?" he asked, flexing his chest.
Three others in the car laughed as they filmed their friend outside. The young man then walked up and pushed Metcalf in the shoulder, Metcalf recounted.
Peacock said he jumped in front of his boyfriend and told the young man not to touch him. "Just get out of here," Peacock said. "You're repressed. That's why you're acting this way," Peacock said he shouted at him. "You're probably also gay and acting out because of it."
It was at this point the shirtless youth threw a hard punch which landed on Peacock's jaw and then the car left. Paramedics and police responded and Peacock was taken to the local Emergency Room with what was termed a probably concussion.
Salt Lake City's NBC affiliate, KSL 5 reported that Peacock's sister tracked the 17-year-old assailant down and confronted him. He was later arrested by Sandy police officers a day after the incident.
Sgt. Greg Moffitt with the Sandy Police Department told KSL NBC 5 the case will be handled by the juvenile justice system. The hate crime enhancement makes the crime a class A misdemeanor, which could include jail time, he explained.
"This actually fits in as a hate crime. When you're targeting someone's sexual preference, their religion, the color of their skin or ethnic background, those all can be considered a hate crime, Moffitt said.
If charged, the case could become a test of the state's new hate crime law, which hasn't been used extensively since it was put in place in 2019 after a Latino father and son were attacked at their tire shop, the Tribune noted.
"We want people to know that there's no room for this in Sandy," said Moffitt. "If you attack somebody, based on solely existing for who they are as a human, we're going to pursue that as the hate crime that it is."
The sergeant said some hate crimes go unreported, but he stressed his department's commitment to the victims.
Peacock's sister Jocelynn, 19 had recorded portions of the incident which was later posted to social media. According to the Tribune, Peacock grabbed her phone and started taking pictures of the alleged assailant and the others in the car. She also chased the car down the street and captured the license plate number. She then shared both on her Instagram and Snapchat pages.
One of her friends recognized the car and knew the person who drove it and gave Jocelynn the kid's address. Jocelynn went there and spoke to the mother of that boy.
"Do you know what your son has done?" she asked, according to Peacock and Metcalf, who went with her.
The mother denied her son threw the punch. But she agreed to give Jocelynn's phone number to the mother of boy who allegedly did, and she ended up calling Jocelynn.
Jocelynn invited that family to their house later Saturday afternoon to talk about what had happened. But she called police first and had officers waiting around the corner.
🚨🚨 Sandy, UT – A gay young man was hugging his boyfriend in front of his home. The young men in this Infiniti stopped and the one person punched the kid in the face while calling him a "fa**ot." We need to identify this assailant. Contact Sandy, UT police. ⚠️Language⚠️ pic.twitter.com/801SYBoBUt

— Rainbow Youth Project USA (@RainbowYouthUSA) July 30, 2022
Two families sue Utah over anti-trans youth sports law
By singling out trans girls- the children and their families allege, HB 11 violates multiple provisions of the Utah Constitution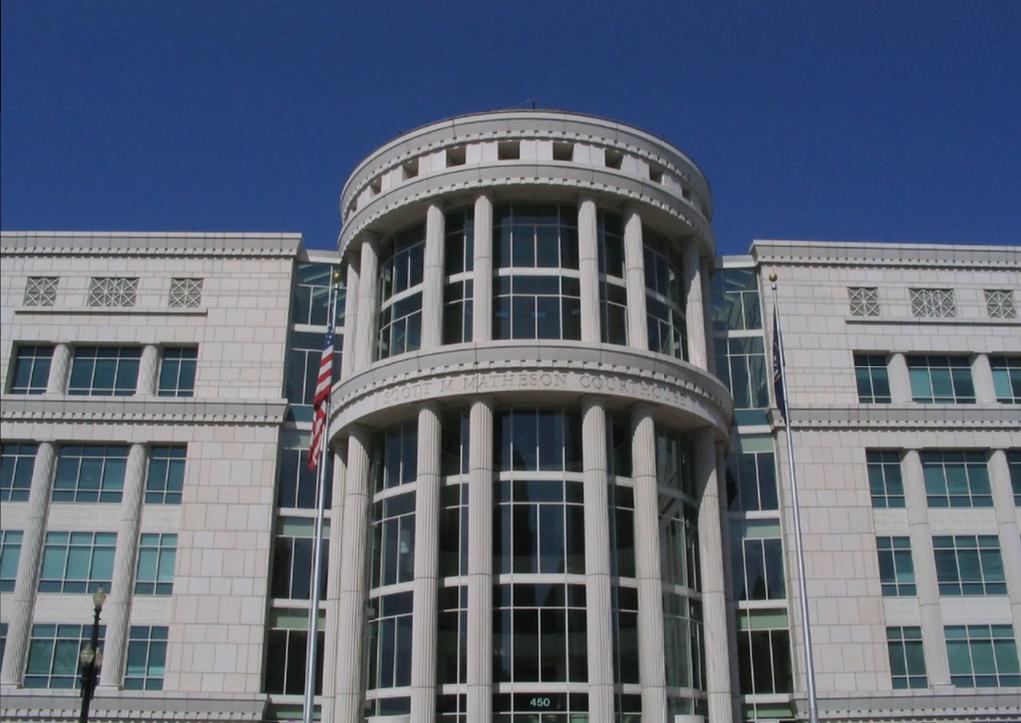 SALT LAKE CITY – Two Utah families filed a legal challenge in Utah state court Thursday against House Bill 11, which prohibits transgender girls from competing in school sports.
The law, which the Legislature enacted over Governor Spencer Cox's veto, singles out transgender girls in order to exclude them from girls' sports. It bars every transgender girl from competing on a girls' team regardless of her medical care or individual circumstances.
The students included in the challenge are transgender girls who are current public-school students, love sports, and want to participate in sports with other girls. The families of these children are proceeding anonymously to protect their children. They include Jenny Roe, a 16-year-old junior in High School who wants to play volleyball her senior year and Jane Noe, a 13-year-old swimmer. If HB 11 is allowed to go into effect, these children will be barred from playing the sports they love.
"My last season playing volleyball was one of the best times of my life. I loved my teammates, felt part of something bigger than myself, and finally had a way to socialize with friends after being cooped up during the pandemic, Jenny Roe said. "This law devastated me. I just want to play on a team like any other kid."
"It feels like an attack on our family," Jenny's mother, Debbie Roe added. "Parents want their kids to be happy and to be surrounded by people who love and nurture them. This law does the opposite—it tells my daughter that she doesn't belong and that she is unworthy of having the same opportunities as other students at her school."
"As parents, we want our children to be healthy and happy," said Jean Noe, mother of 13-year-old Jane Noe. "My husband and I love Utah and our children have benefited from living here. This law changes all of that and we are having serious conversations, for the first time, about whether we can stay here. It is deeply unsettling that the state would want to strip our child of the love and support she has received from her teammates, coaches, and entire sports community."
"This law bans transgender girls from competing with other girls in every sport, at every grade level, and regardless of each girl's individual circumstances," said Justice Christine Durham, former Chief Justice of the Utah Supreme Court and senior of counsel at Wilson Sonsini. "It cannot survive constitutional scrutiny and it endangers transgender children."
By singling out transgender girls for disfavored treatment, the children and their families allege, HB 11 violates multiple provisions of the Utah Constitution.
HB 11 is one of hundreds of anti-LGBTQ bills pushed in state legislatures across the country in 2022. Health care organizations such as the American Academy of Pediatrics and the American Psychological Association have opposed such legislation, as has the National Coalition for Women and Girls in Education.
Prior to the passage of HB 11, the Utah High School Activities Association (UHSAA) had guidelines governing the participation of transgender students in school sports. UHSAA provided information during the legislative session that only four transgender students had even used their process and that they had not had any complaints from students, families, or school administrators.
Of the 75,000 students who play high school sports in Utah, only four are transgender and only one had played on a girls' team.
Suspect named in murder of lesbian newlyweds had committed suicide
The suspect named by the Sheriff's Office was a co-worker of one of the victims at the McDonald's in Moab, Adam Pinkusiewicz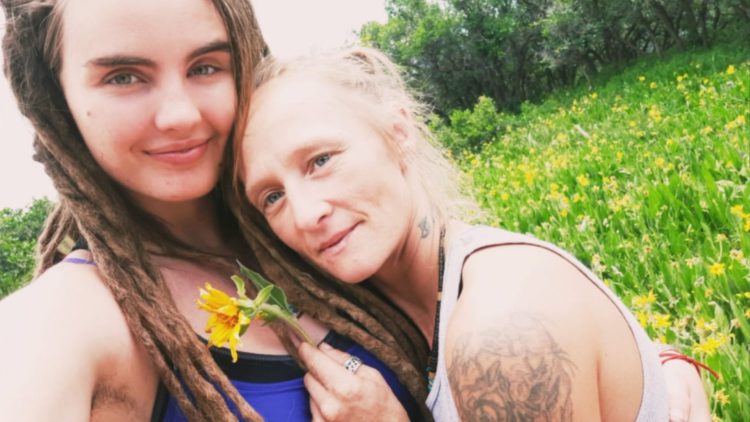 MOAB, Ut. – The Grand County, Utah Sheriff's Office released a statement that a suspect was identified in the double homicide last August of a newlywed lesbian couple Kylen Schulte, 24, and Crystal Beck Turner, 38. The suspect named by the Sheriff's Office was a co-worker of one of the victims at the local McDonald's fast food restaurant in Moab, Adam Pinkusiewicz, 45.
The women's bodies were discovered August 18, 2021 at their campsite in the South Mesa area of the La Sal Loop Road in Grand County located less than 50 miles from the Colorado-Utah state line.
Grand County Sheriff Steven White said that he had asked for the assistance of agents from the Salt Lake City field office of the Federal Bureau of Investigation along with law enforcement agents from the Utah State Bureau of Investigation, as the investigation into the shooting deaths of the women.
Investigators with the Grand County Sheriff's office say that Pinkusiewicz allegedly told an unidentified source that he "killed two women in Utah and provided specific details that were known only to investigators." According to the Sheriff's office he had been camping at the same time as the two women and then left Utah shortly after the bodies were found. He later committed suicide although details are not being released due to an active ongoing investigation.