LA City Council oks renaming Boyle Heights street for Vicente Fernandez
Fernández received three Grammy Awards, nine Latin Grammy Awards, fourteen Lo Nuestro Awards, and a star on the Hollywood Walk of Fame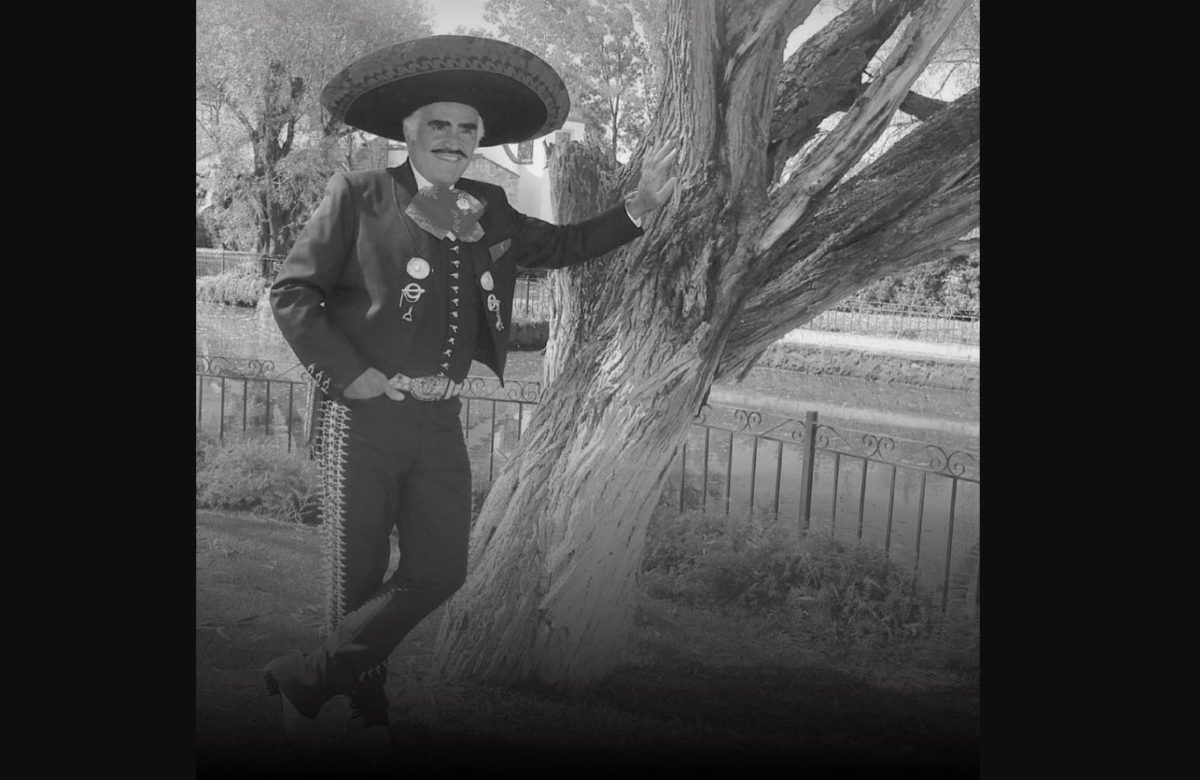 LOS ANGELES –  The Los Angeles City Council unanimously approved a proposal Tuesday to rename a portion of Bailey Street in Boyle Heights after the renowned mariachi and one of the great icons of ranchera music, the late Vicente Fernandez.
The measure, backed by Councilmember Kevin de León, had gotten the backing of the areas residents including the musicians who gather to play in Mariachi Plaza, which is considered ground zero for the mariachi-ranchera music in the greater Los Angeles region.
"The legacy of Vicente Fernandez continues to resonate and inspire people worldwide, making us proud to call ourselves Latino," said de León. "Today, our city council took the rare action to recognize "Chente" for his cultural contributions by memorializing him at one of our city's most cherished venues, Mariachi Plaza. Through his music, he has etched his place in history and on the hearts of fans who will forever cherish him."
The renamed block, "Vicente Fernandez Street," will be located along what is currently Bailey Street, between First Street and Pennsylvania Avenue which runs adjacent to the Mariachi Plaza (see map below). The community outpouring for the renaming was significant and noted as especially fitting that El Rey de la Música Ranchera (The King of Ranchera Music) be named where fans of mariachi music gather to hear performances.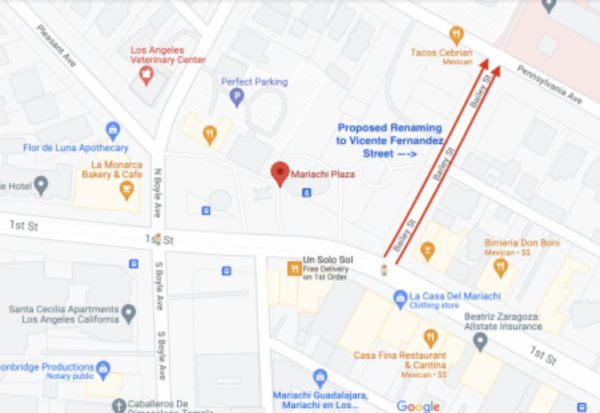 There was opposition to the renaming of the street by The Boyle Heights Neighborhood Council and others over aspects of the singer's history that were claimed had homophobic and misogynist conduct that disqualified him from receiving the honor.
Fernández known as the "El Rey de la Música Ranchera" (The King of Ranchera Music) to his millions of fans, led a life that arguably was filled with success, tragedy, and scandal.
In an unauthorized biography, El Último Rey, (The Last King), released just prior to the singer's death at 81 this past December after four months of being admitted to a hospital in Guadalajara due to a fall that injured his spine, Argentine journalist Olga Wornat details the singer's more than five decades-long career. Wornat writes that family tragedy, "a life absent as a father" and infidelities to his wife María del Refugio Abarca, "Cuquita," plagued the musical maestro.
In an email to the Blade last month, David A. Silvas, Vice President and Chair of the Planning and Land Use for the Boyle Heights Neighborhood Council noted; "[…] feedback that has come to my attention about singer Vicente Fernández's past history of sexual allegations as well as his views on not wanting to receive any organ transplant from an "addict or "homosexual" […] the Planning and Land Use Committee came out with a Community Impact Statement opposing Councilmember Kevin de Leon's proposed motions."
"The community impact statement letter has had mixed reactions – many support it – but there has already been homophobic remarks on social media about how "the gays need to get over this – they are just a minority." That sort of rhetoric cannot be tolerated."
Fernández in an interview with Spanish language media outlet El Universal in May of 2019 told the paper that while he was a patient in Houston to undergo a liver surgery, he decided to reject a transplant because he did not "want to sleep with his wife while having the liver of another man, who could have been a homosexual or a drug user."
Accusations of womanizing also had plagued Fernández. In January of 2021 a photograph of a 2017 'meet & greet" with fans went viral as in the photo Fernández appears to be cupping a female fan's breast. According to media accounts a few days later, Fernández issued an apology to the woman's family, stating that "I admit that I was wrong, I don't know if I was joking, maybe it was a joke […] I don't know. I do not remember, there were many people (with whom I took photos), sincerely I offer an apology."
A month later the news broke that Fernández was accused of sexual assault by a singer named Lupita Castro nearly forty years previously when she was still a minor at age 17. That case ultimately went away as Castro refused to take Fernández to court.
The problem, as one source told the Blade, is that the very culture and the times of his career in some ways gave Fernández cover with many in the public especially Latinos. The source insisted this did not excuse the behavior, adding that also the inflection of the still highly prevalent 'machismo,' the strong or aggressive masculine pride- exaggerated masculinity, is still very much a component of Mexican culture.
"When one considers the place "Chente" occupies in Mexican culture and among Latinos- his music is the background to virtually their entire daily lives, it is not surprising that especially the older generations will give him a pass," the source told the Blade.
Generations of Latinos grew up listening to "Chente's" music. Carlos Montes, a member of the neighborhood council, who spoke for residents in support of the name change in an interview with LA Fox affiliate KTTV;
"I'm just saying his career, what he has contributed culturally and emotionally to millions of people outweigh these allegations," Montes stated.
Fernández received countless awards and accolades, including three Grammy Awards, nine Latin Grammy Awards, fourteen Lo Nuestro Awards, and a star on the Hollywood Walk of Fame.
With more than 50 million recordings sold worldwide, and 51 albums listed on the Recording Industry Association of America (RIAA) for gold, platinum, and multi-platinum-selling records, he is one of the best-selling Mexican artists of all time.
Los Angeles Mayor: Supreme Court decision "fundamentally un-American"
Mayor Eric Garcetti spoke to the Los Angeles Blade reflecting on Friday's U.S. Supreme Court reversal of Roe v. Wade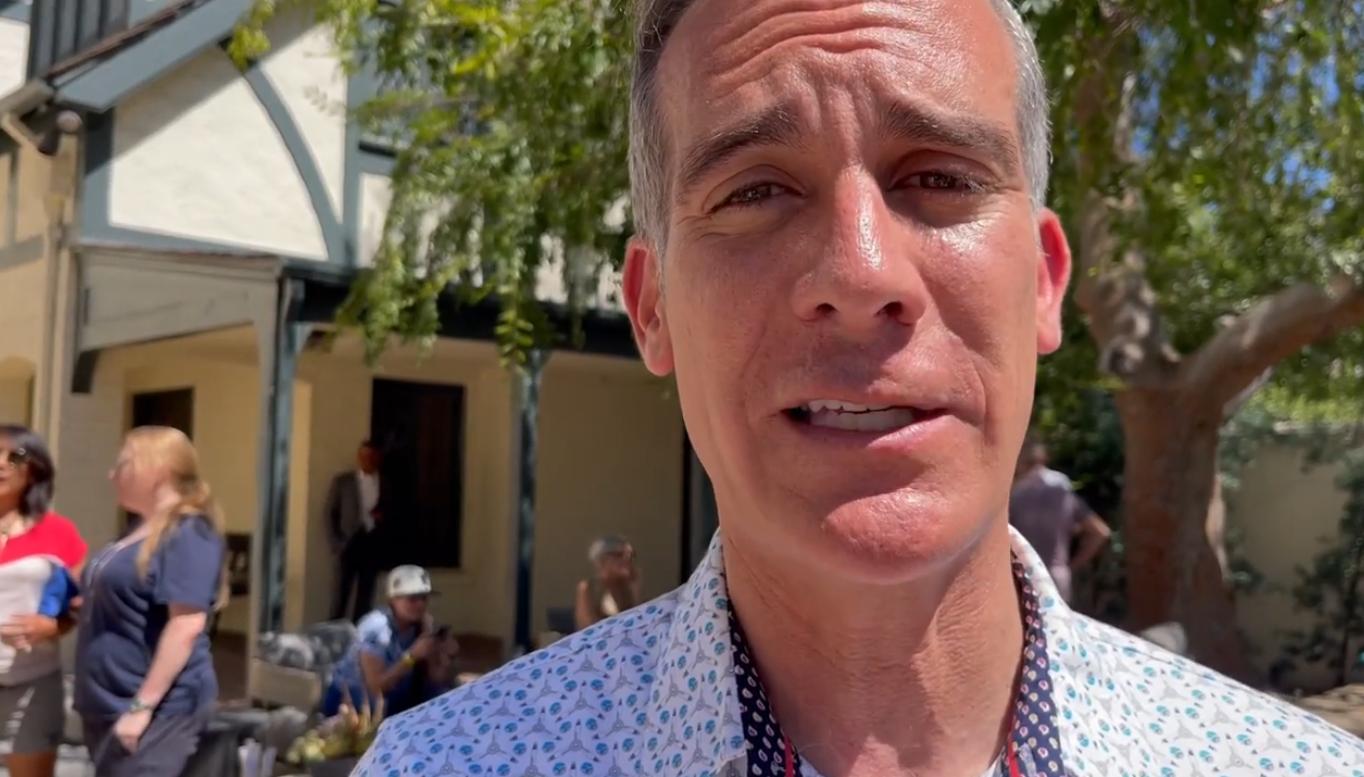 LOS ANGELES – During the Los Angeles Mayor's Pride Garden Party held at The Getty House, the official residence of the mayor Saturday afternoon, Mayor Eric Garcetti spoke to the Los Angeles Blade reflecting on Friday's U.S. Supreme Court reversal of Roe v. Wade.
Garcetti noted that "here in LA we defend those rights" after taking aim at the actions of the high court Friday in the ruling on the Mississippi case of Dobbs v. Jackson Women's Health clinic. "Make no mistake, we have to be active," Garcetti added.
WATCH:
Reminder: 101 closed through DTLA until 10pm Sunday
The closure began at 10 p.m. Saturday and will be completed by 10 p.m. Sunday, the Los Angeles Bureau of Engineering announced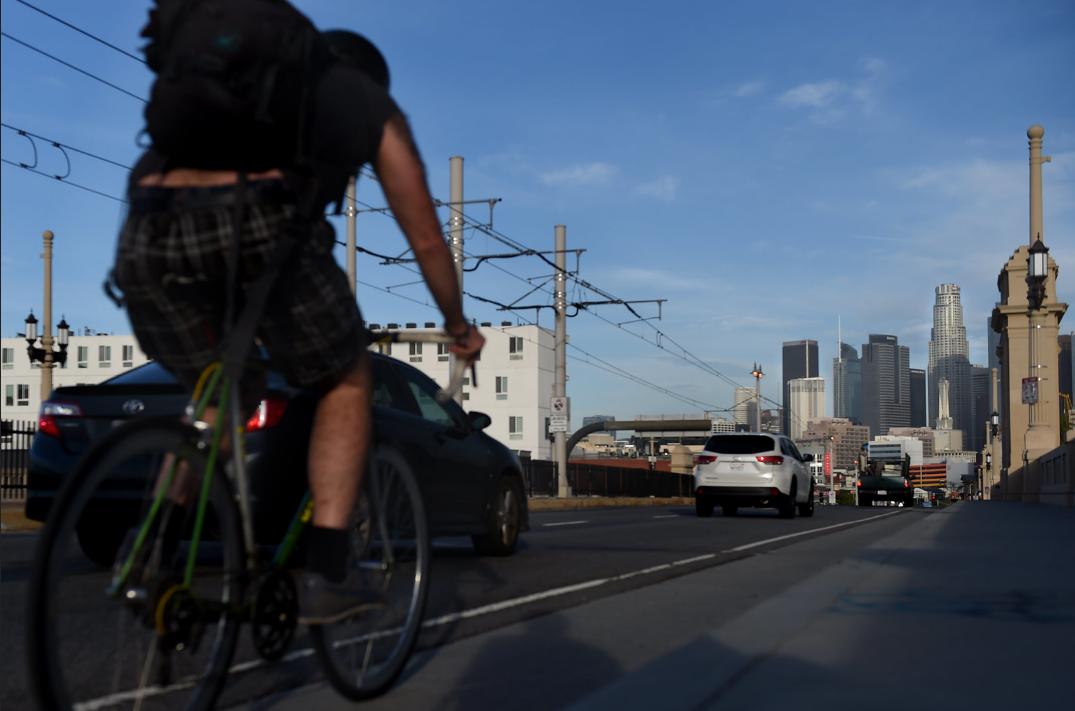 LOS ANGELES – (KTLA) Motorists are being reminded that the stretch of 101 through the downtown area of Los Angeles is shut down for road restoration and reconstruction work.
KTLA reported the closure began at 10 p.m. Saturday and will be completed by 10 p.m. Sunday, the Los Angeles Bureau of Engineering announced.
The 24-hour closure between State Route 60 and the 10 Freeway interchange is needed for the Sixth Street Viaduct Replacement Project, which aims to replace the original, seismically-deficient structure built in 1932, authorities said.
During the closure, the California Department of Transportation will also be doing slab replacement work along the same stretch of the 101 Freeway.
The closure will center around the east side of the viaduct construction site in Boyle Heights. While the stretch is closed, drivers headed west on State Route 60 from the Pomona area will not be able to access the 101, officials said.
Off-ramps and on-ramps in the area will also be closed during as road work gets underway.
Drivers who reach the closure will see signs directing them to a detour.
The new $588 million viaduct is expected to be completed in Summer of 2022, stretching between Boyle Heights and the Arts District.
Officials say it is the largest bridge project in the history of Los Angeles.
LA-DWP & Mayor Garcetti announce new outdoor watering restrictions
Sprinkler watering will be allowed Monday & Friday at odd-numbered addresses in the city, and even-numbered addresses on Thursday & Sunday

LOS ANGELES – In a press conference Tuesday Los Angeles Mayor Eric Garcetti and officials from the Los Angeles Department of Water and Power (LADWP) announced that outdoor watering in the city will be restricted to two days a week starting June 1.
The announcement comes as the Metropolitan Water District of Southern California declared an unprecedented water shortage emergency two weeks ago, imposing restrictions after MWD's board voted to adopt the emergency measures to "reduce non-essential water use" in certain areas. Cities and smaller water suppliers that get water from MWD are required to start restricting outdoor watering to one day a week, or to find other ways to cut usage to a new monthly allocation limit.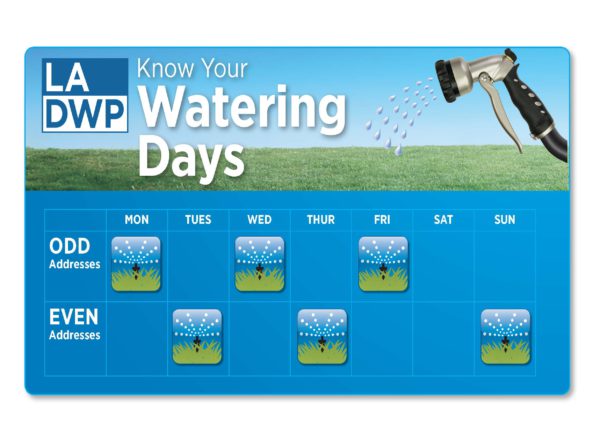 In Tuesday's press conference Mayor Garcetti said L.A.'s two-day limit was still more lenient than the one imposed by the Metropolitan Water District of Southern California, which has ordered many of its member agencies to restrict outdoor watering to once a week.
Sprinkler watering will be allowed on Monday and Friday at odd-numbered addresses in the city, and even-numbered addresses on Thursday and Sunday.