Miami prison abuses Trans people after BLM protests, lawsuit says
The lawsuit comes after nearly a year of unsuccessful attempts to resolve the case outside of litigation, according to the SPLC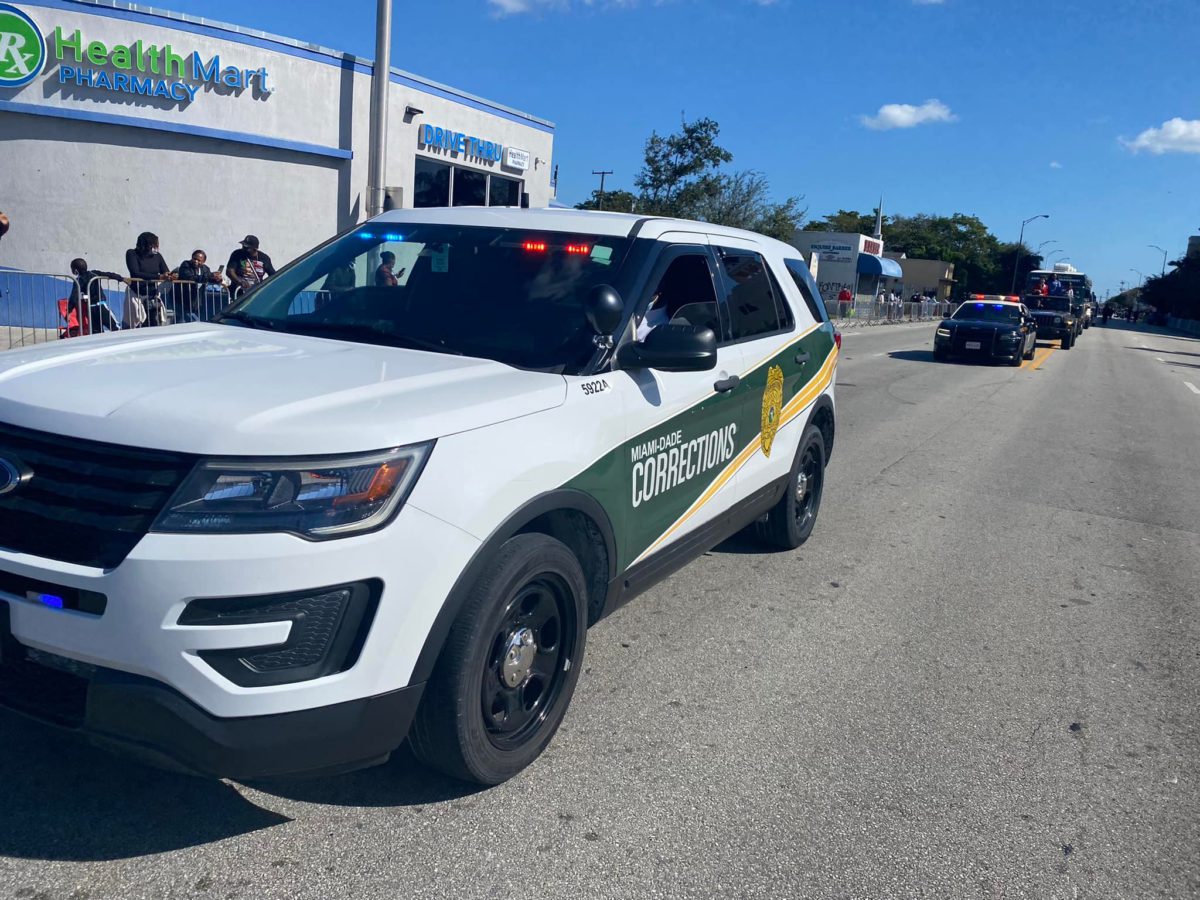 MIAMI – Miami-Dade County Department of Corrections and Rehabilitation officers in Florida degraded, humiliated and abused three Trans people after being arrested at racial justice protests in 2020, a federal lawsuit accuses.
The complaint, filed in a U.S. District Court in Miami, claims correctional officers at Turner Guilford Knight Correctional Center (TGK) "abused and harassed" two Trans women and a Trans man based on their sex, disability and Transgender status after they were arrested on "minor charges" during Black Lives Matter protests in the summer of 2020. All charges against the three were later dropped.
The three were subjected to unlawful strip searches, repeated misgendering and intrusive questions about their genitalia from officers in the prison, according to the suit. Correctional staff also used derogatory and humiliating names such as "it," "hermaphrodite" and "woman … with a dick," while removing gender-affirming accessories, like wigs, and isolating them in solitary confinement cells.
The plaintiffs – Gabriela Amaya Cruz, Christian Pallidine, and Ángel Jae Torres Bucci – named Miami-Dade County, MDCR director Daniel Junior and several jail employees in their complaint. The three plaintiffs are represented by attorneys from Transgender Legal Defense and Education Fund (TLDEF), the Harvard Law School LGBTQ+ Advocacy Clinic and the Southern Poverty Law Center (SPLC).
A spokesperson for the Miami-Dade County Department of Corrections and Rehabilitation declined to comment on the case, citing pending litigation.
The lawsuit comes after nearly a year of unsuccessful attempts to resolve the case outside of litigation, according to the SPLC.
"I am still haunted by what happened to me at TGK," said Pallidine, a Trans man, in a press release. "I was strip searched by four officers. The only reason they did this to me is because I'm transgender. It's important to me that what happened to me never happens to anyone else."
Amaya Cruz added that she was "uncomfortable, embarrassed, dehumanized, and fully erased."
Torres Bucci accused officers of trying to rip the hair out of their head "because they thought it was a wig."
"Here, trans people were protesting violence against Black people, including Black trans people, when police and jail staff targeted them for anti-trans and ableist violence," said Gabriel Arkles, Senior Counsel at TLDEF. "None of them should have been in jail at all. But once there, those charged with enforcing the law should have followed the law themselves and treated our clients decently."
Lawyers argue that the county broke numerous other federal and state laws protecting the three Trans people from discrimination and harm, including the Americans with Disabilities Act, the Prison Rape Elimination Act and Florida statutes on strip searches.
The suit seeks damages for injury suffered in custody and a declaration that the county's actions violated the law.
Federal Court upholds Washington state ban on conversion therapy
NCLR successfully moved to intervene in the lawsuit on behalf of Equal Rights Washington– the state's largest LGBTQ civil rights organization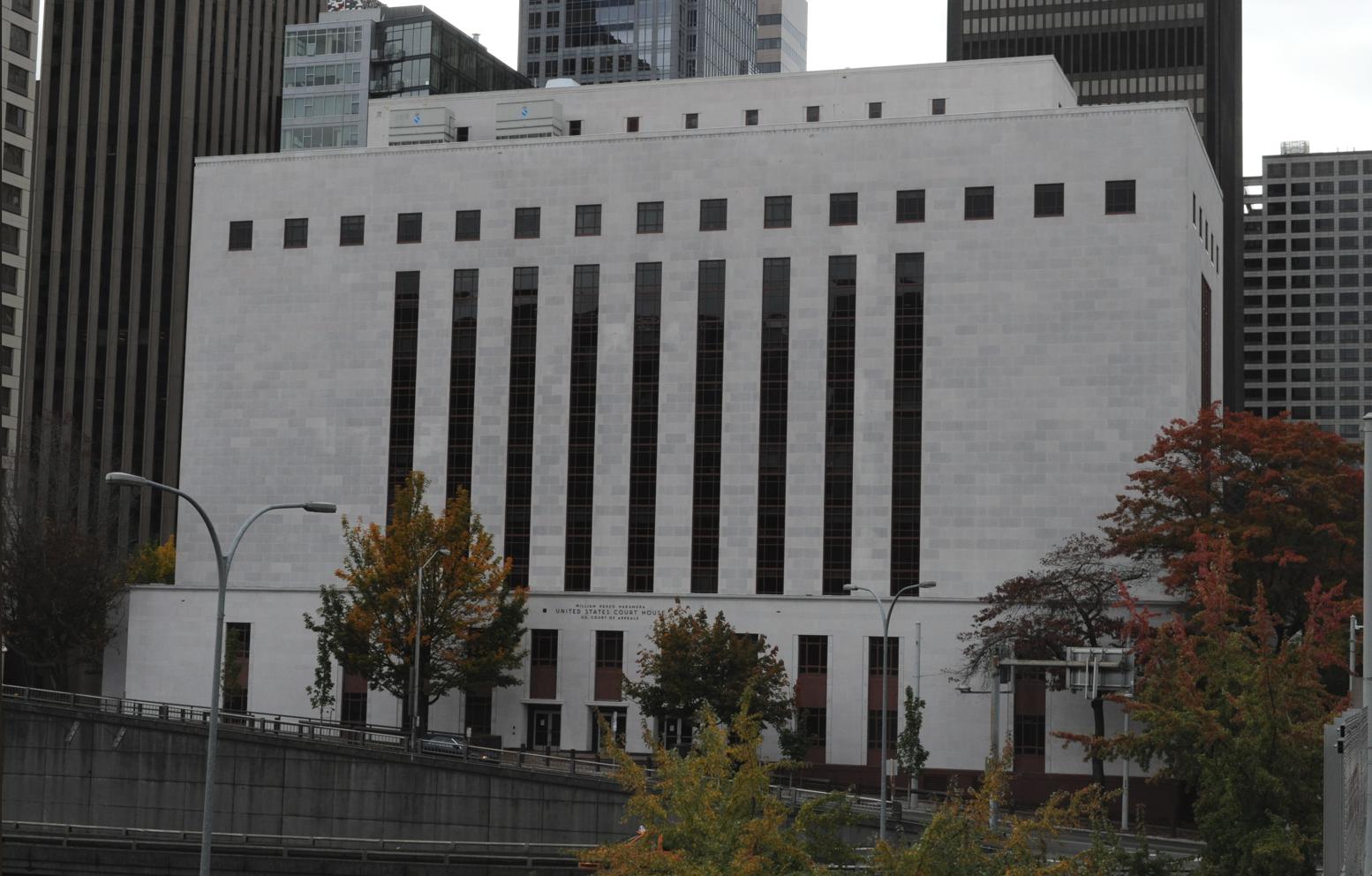 SEATTLE — The United States Court of Appeals for the Ninth Circuit on Monday rejected a therapist's request for the court to reconsider its previous decision upholding the State of Washington's law protecting minors from conversion therapy by licensed health professionals.
Conversion therapy is a dangerous and discredited practice that attempts to change a minor's sexual orientation or gender identity.
Washington prohibited licensed mental health professionals from subjecting minors to conversion therapy in 2018, as more than 20 other states have also done.
Last September, the ninth circuit wrote:  "In relying on the body of evidence before it as well as the medical recommendations of expert organizations, the Washington Legislature rationally acted by amending its regulatory scheme for licensed health care providers to add 'performing conversion therapy on a patient under age eighteen' to the list of unprofessional conduct for the health professions."
"The Ninth Circuit has affirmed that states can require licensed mental health providers to comply with ethical and professional standards prohibiting the use of unnecessary, ineffective, and harmful treatments on their minor patients," said Shannon Minter NCLR Legal Director. "These are common sense protections that unfortunately are necessary to prevent unethical therapists from defrauding parents and causing severe harm to LGBTQ youth. Every major medical and mental health organization in the country supports these laws, which are supported by decades of research and clear standards of care."
"We applaud the Ninth Circuit for permitting states to protect survivors like myself from the unethical practice of so-called 'conversion therapy," which has wreaked havoc on thousands of LGBTQ youth and their families," said Mathew Shurka, a "conversion therapy" survivor and co-founder of Born Perfect. 
In 2018, Washington passed a law prohibiting state-licensed therapists from engaging in conversion therapy with a patient under 18 years old. Every leading medical and mental health organization in the country has warned that these practices do not work and put young people at risk of serious harm, including depression, substance abuse, and suicide. Twenty-five states and over 100 localities have laws or administrative policies protecting youth from these practices or preventing the expenditure of state funds on conversion therapy.
In 2021, an anti-LGBTQ legal group filed a federal lawsuit challenging the new law on behalf of Brian Tingley, a "therapist" and advocate of "conversion therapy".
Tingley, who is represented by the Scottsdale, Arizona-based anti-LGBTQ Alliance Defending Freedom, (ADF), identifies himself as a "Christian licensed marriage and family therapist"  and alleges in the court filings that the provided definition of "conversion therapy" is "vague, content-biased, and biased against one perspective or point of view."
 The National Center for Lesbian Rights (NCLR) successfully moved to intervene in the lawsuit on behalf of Equal Rights Washington (ERW) – the state's largest LGBTQ civil rights organization and a primary supporter of the law during the legislative process. ERW and the State of Washington urged the court to uphold the law in light of the overwhelming consensus of medical and mental health professionals that conversion therapy poses a serious risk to the health and well-being of Washington's youth. In August 2021, the federal district court for the Western District of Washington upheld the law and rejected Tingley's challenge.
In September 2022, a three-judge panel of the Ninth Circuit affirmed the district court's decision, ruling that state laws protecting minors from conversion therapy by licensed health professionals are constitutional. Tingley then asked the full Ninth Circuit to order the September decision to be reconsidered by a larger panel of Ninth Circuit judges. Today, the court rejected that request. 
The court's order means that the September 2022 panel decision upholding the Washington law will be the Ninth Circuit's final decision in the case.