ACLU of Missouri sues Wentzville School District over LGBTQ+ book ban
"Here Wentzville has targeted and removed books that are from the perspective and viewpoint of racial or sexual minorities"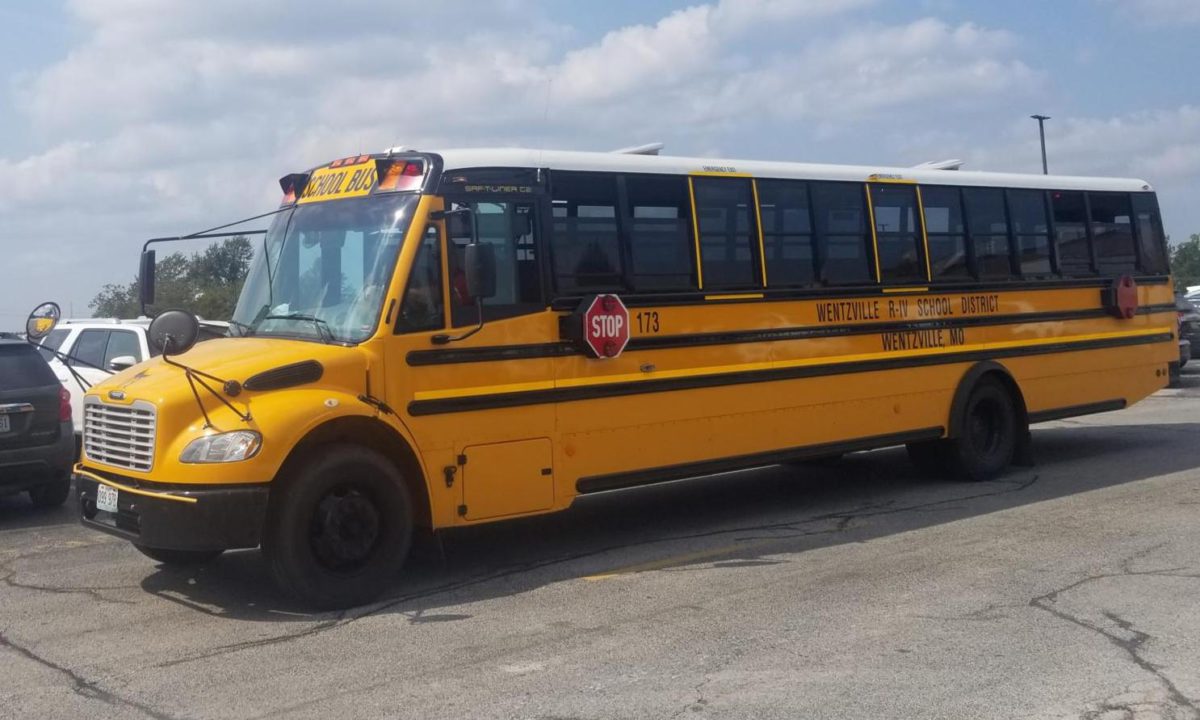 ST. LOUIS – The ACLU of Missouri this week filed a lawsuit in the United States District Court, for the Eastern District of Missouri, on behalf of parents of Wentzville school district students, to stop the removal of books that are by and about communities of color, LGBTQ people and other marginalized groups.
The ACLU of Missouri is litigating the case on half of two students and their parents. "This is the first lawsuit of its kind from any ACLU affiliate nationally in the current wave of attempts to remove books from school libraries," Tony Rothert, director of advocacy for the ACLU of Missouri told St. Louis Public Radio/NPR reporter Kate Grumke.
"School boards cannot ban books because the books and their characters illustrate viewpoints different of those of school board; especially when they target books presenting the viewpoints of racial and sexual minorities, as they have done in Wentzville," stated Rothert.
"The first amendment protects the right to share ideas, including the right of people to receive information and knowledge. We must protect this right, including educators' and students' rights to talk and learn about race and gender in schools," he added.
The Wentzville School Board has banned All Boys Aren't Blue by George Matthew Johnson; Fun Home: A Family Tragicomic by Alison Bechdel; Gabi, a Girl in Pieces by Isabel Quintero; Heavy: An American Memoir by Kiese Laymon; Invisible Girl: A Novel by Lisa Jewell; Lawn Boy by Jonathan Evison; Modern Romance: An Investigation by Aziz Ansari and Eric Klinenberg; and The Bluest Eye by Toni Morrison.
"This just isn't any old book banning, as happens from time to time, where school districts disagree with the ideology of a book," Rothert said. "Here Wentzville has targeted and removed books that are from the perspective and viewpoint of racial or sexual minorities."
ACLU of Missouri sues Wentzville School District over Banned Books.

"School boards can't ban books because the books & their characters illustrate viewpoints different of the school board" – Anthony Rothert, Director of Integrated Advocacy of ACLU of MOhttps://t.co/PezABMBErz

— ACLU of Missouri (@aclu_mo) February 16, 2022
When someone requests that a book be removed from school libraries, school districts have formal processes in place to review the request. Many local districts leave books in libraries while they are being considered, but the Wentzville School District's policy is to remove the books from circulation, St. Louis Public Radio/NPR reported.
Rothert noted that this policy makes it too easy to remove books from Wentzville libraries
"It's very easy for any person in the community to get any book removed for any reason, even if it's a discriminatory reason, by just filing a complaint," Rothert said. "It automatically comes off the shelf. And that is exactly backwards."
Federal judge overturns Calif. high capacity magazines ban again
There are over 110 gun deaths daily & nearly 41,000 per year in the U.S. Guns are the leading cause of death of children & adolescents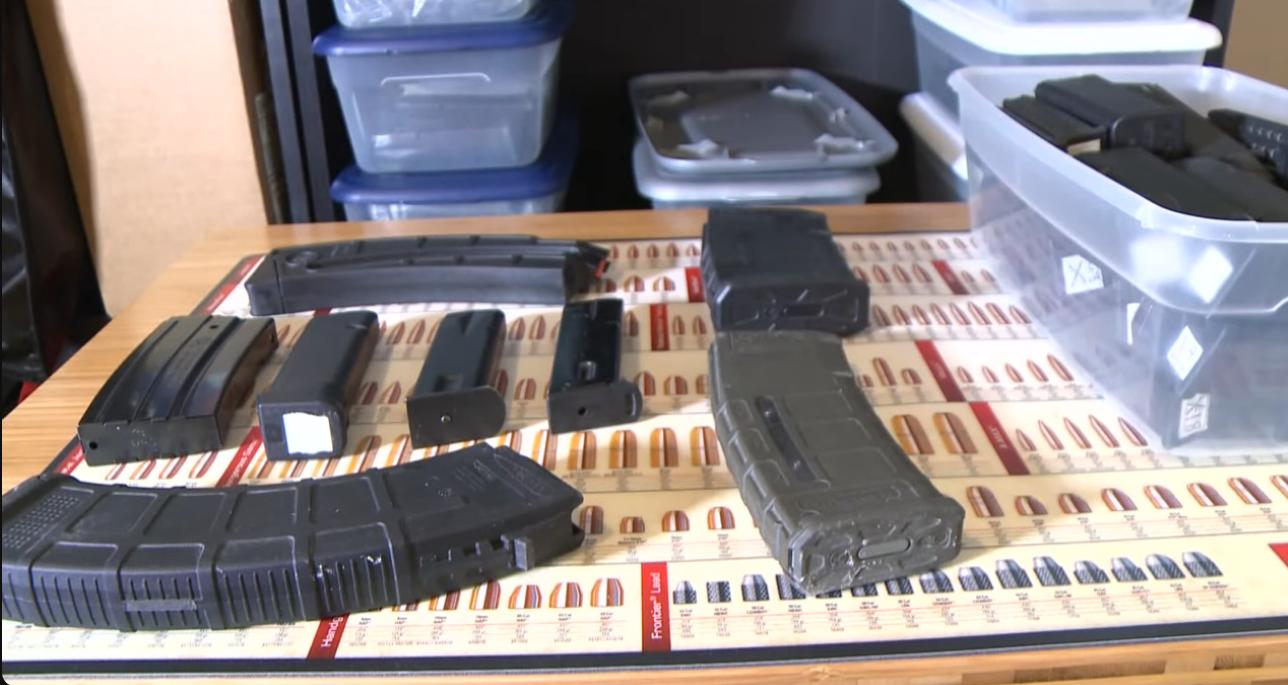 SAN DIEGO, Calif. – California Governor Gavin Newsom and Attorney General Rob Bonta reacted sharply to a ruling Friday by a federal judge blocking California's ban on gun ammunition magazines with capacity of holding more than 10 rounds.
U.S. District Court Judge Roger Benitez, a President George W. Bush appointee on the bench of the Southern District of California wrote: "This case is about a California state law that makes it a crime to keep and bear common firearm magazines typically possessed for lawful purposes. Based on the text, history, and tradition of the Second Amendment, this law is clearly unconstitutional."
This is not the only time Benitez has ruled against the ban by the state on high capacity magazines. The Sacramento Bee noted that Benitez struck down California's large-capacity ammunition ban originally in 2019 — when the case was still called Duncan v. Becerra, for then-Attorney General Xavier Becerra — only for the case to make it all the way to the U.S. Supreme Court, which kicked it back down for further proceedings.
In his opinion today Benitez wrote, "The fact that there are so many different numerical limits demonstrates the arbitrary nature of magazine capacity limits," referring to similar bans in other states but with differing numbers of rounds limited.
He also noted several cases where he said ammunition capacity "was a matter of life and death for lawful gun owners."
"There have been, and there will be, times where many more than 10 rounds are needed to stop attackers. […] Woe to the victim who runs out of ammunition before armed attackers do. The police will mark the ground with chalk, count the number of shell casings, and file the report."
In a statement released by his office, Newsom took aim at the ruling:
"Unsurprisingly, Judge Benitez chose to issue this radical decision on the same day President Biden announced his new Office of Gun Violence Prevention. As a reminder, this is the same judge who used Gun Violence Awareness Day to strike down California's assault weapons ban — comparing the AR-15 to a Swiss Army knife.
"Judge Benitez is not even pretending anymore. This is politics, pure and simple.
"It's time to wake up. Unless we enshrine a Right to Safety in the Constitution, we are at the mercy of ideologues like Judge Benitez. All of our gun safety laws that are proven to save lives are at risk. It doesn't matter what laws we pass. It doesn't matter what the voters decide. Concealed carry. Banning weapons of war. Reasonable waiting periods. Background checks. The idealogues are coming for all of them.
"This is exactly why I've called for a Constitutional amendment, and this is why I'll keep fighting to defend our right to protect ourselves from gun violence."
Today, a district court struck down CA's large-capacity magazine ban.

I am going to immediately appeal to correct this dangerous decision.

We vow to fight to keep Californians safe from weapon enhancements that cause mass casualties. https://t.co/2chQiVqb75

— Rob Bonta (@AGRobBonta) September 22, 2023
California Attorney General Rob Bonta immediately filed a notice of appeal to overturn the decision. The notice of appeal, filed just hours after Benitez issued his decision and temporary stay, is the first step toward seeking a further stay of the decision by the Ninth Circuit pending appeal. 
"In the past half-century, large-capacity magazines have been used in about three-quarters of gun massacres with 10 or more deaths and in 100 percent of gun massacres with 20 or more deaths," said Attorney General Bonta. "We will continue to fight for our authority to keep Californians safe from weapon enhancements designed to cause mass casualties. The Supreme Court was clear that Bruen did not create a regulatory straitjacket for states — and we believe that the district court got this wrong. We will move quickly to correct this incredibly dangerous mistake. We will not stop in our efforts to protect the safety of communities and Californians' rights to go about their business without fear of becoming victims of gun violence, while at the same time respecting the Second Amendment rights of law-abiding gun owners."
Gun violence remains a growing threat to public safety throughout the nation. Mass shootings are on the rise throughout the country and frequently feature large-capacity magazines, causing more deaths and injuries.
On average, there are over 110 gun deaths each day and nearly 41,000 each year in the U.S. Guns are the leading cause of death among children and adolescents, with U.S. children being more likely to die from gun violence than in any other comparable country. 
In 2021, California was ranked as the #1 state for gun safety by Giffords Law Center, and the state saw a 37% lower gun death rate than the national average. According to the CDC, California's gun death rate was the 44th lowest in the nation and the gun death rate for children is 58% lower than the national average.