Buhbye, Beijing! Winter Olympics end with 8 medals for Out athletes
The 2022 Winter Olympics in Beijing concluded Sunday but China's ongoing abuses of human rights did not go unnoticed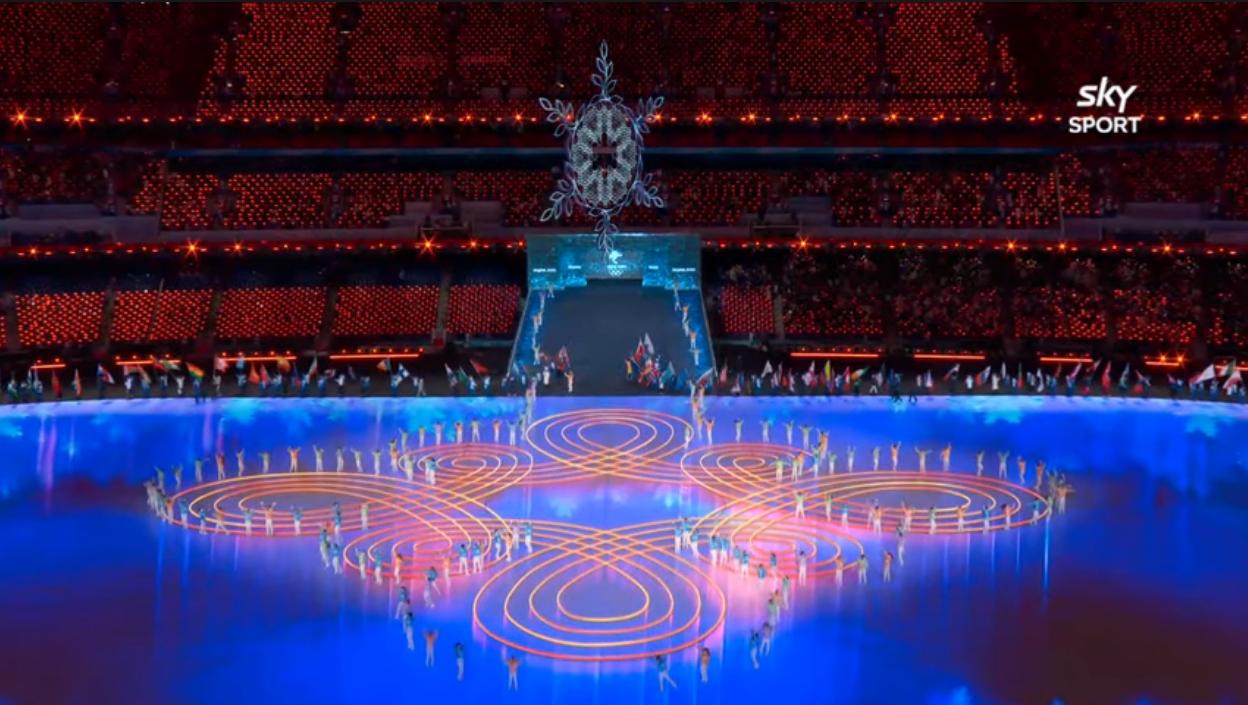 BEIJING – The 2022 Winter Olympics concluded Sunday in Beijing with another colorful ceremony, a success for the organizers' "closed loop" tactic to control and limit COVID-19 exposure and historic wins for several out LGBTQ athletes, including two Americans. But China's ongoing abuses of human rights and oppression of its citizens' sexual orientations and gender identities did not go unnoticed.
Gus Kenworthy Slams Into Wall, Then Slams IOC
One of the most famous Olympians, whose kiss of his boyfriend was seen 'round the world four years ago, left Beijing without a medal, with some bruises and harsh words for both China and the International Olympic Committee.
Out skier Gus Kenworthy survived a heartstopping run on the men's freeski halfpipe Saturday, and told reporters after competition "It was a tough, tough day to do this," Yahoo! reported.
.@guskenworthy is built different.

basically snapped backwards on the top of the halfpipe, got up, still threw in one more trick, incredible. #Beijing2022 #Halfpipe pic.twitter.com/YV315bLxvx

— Peter Hayes (@AtPeterHayes) February 19, 2022
Kenworthy said that despite his eighth place finish, he was proud to have competed, but criticized China and the IOC, according to the Guardian.
"I am absolutely a fan of the Olympics," Kenworthy said. "I also think, that being said, because it's the world stage and everyone is watching, there is an opportunity to create positive change and the IOC could help dictate that change by pushing on certain issues. Those issues are human rights issues."
British-born Kenworthy, who holds dual citizenry in the U.S. and U.K. and competed for Great Britain, lifted his jacket to reveal a shirt proclaiming he was "Openly British." He had told previously reporters how important it was to be openly gay, too. "Honestly, it means the world to me to get to compete here as an out proud gay man and to know that there are other out LGBTQ athletes that are here competing," he told Reuters.
"When there's human rights and the country's stance on LGBT, those issues should be taken into consideration by the IOC," said Kenworthy.
TeamLGBTQ
Outsports, which has been tracking the out Olympians since before these games began, recorded a total of eight medals for what it dubbed TeamLGBTQ, enough to be ranked 12th overall if they were counted as a separate entry among the 91 nations participating. There were 36 out athletes among the 2,871 in Beijing, the site reported. That's a new record, even though it's a far smaller number than the historic showing of 186 out athletes who took part in the Summer Games.
Gold Medalists
The latest medalist taking home gold is out gay skier Sandra Näeslund of Sweden, who is not only the number one skier in the world but the first gold medalist in women's ski cross who isn't from Canada, reported ESPN.
"I am so incredibly proud and grateful!" Näeslund said about the win in a post on Instagram, in which she also thanked her girlfriend and her family in her native language. "I am very proud of how I completed the competition, how I rode with confidence, focus and calm throughout the competition day," she wrote in Swedish. "I rode stably and fast as I did all season even on that day when it mattered most!"
"Grateful to everyone who has been with and somehow helped me on my journey," she added. "I have the world's finest family and girlfriend who support and stand up no matter what."
Other LGBTQ gold medalists include at least seven players on the Canadian women's ice hockey team who are openly LGBTQ, making it the gayest Winter Olympic team of all time: Brianne Jenner, Emily Clark, Erin Ambrose, Melodie Daoust, Jamie Lee Rattray, Jill Saulnier and Micah Zandee-Hart; Guillaume Cizeron of France, with ice dancing partner Gabriela Papadakis; and bisexual Ireen Wüst of the Netherlands for speed skating. She also took home a bronze medal.
Silver Medalist Bruce Mouat
Out gay British curler Bruce Mouat was the final LGBTQ medalist in Beijing, reported Outsports. He returns to Great Britain with Team GB's second medal, a silver, after an oh-so-close loss to Sweden when their gold medal final went to the curling equivalent of overtime or extra innings, called an extra end.
"I'm extremely proud of them all, we obviously wanted a different result, but every hour that's passing we're feeling better about having this medal around our necks," Mouat told the BBC. I'm standing with four guys that I'm so proud of."
Out Olympian Alex Carpenter and her Team USA ice hockey teammates won their fourth Olympic silver medal.
Bronze Medalist Brittany Bowe
Also last week, American speedskater Brittany Bowe of Ocala, Fla. took home her first individual Olympic medal. Bowe made headlines even before the Winter Games began by representing Team USA as the only out LGBTQ flag bearer at the opening ceremony, and by giving up her spot in the 500-meter race to teammate and fellow Floridian Erin Jackson, who slipped and finished third in the qualifers last month.
Jackson went on to win gold in Beijing, becoming the first Black woman gold medalist in the sport, and thanked Bowe for the opportunity in a post on Instagram.
On Thursday, Bowe recorded a 1:14.61 time in the 1,000 meter race to finish just under a second and a half slower than Japanese gold medalist Miho Takagi, and take home bronze, as Insider reported. Bowe congratulated Takagi and silver medalist Jutta Leerdam of the Netherlands in her own post on Instagram. Bowe regularly posts photos of her girlfriend there.
Finland's women's hockey team won its second consecutive bronze medal in women's ice hockey, with out player Ronja Savolainen playing a big role, reported Outsports.
Showing Pride
TeamUSA's Andrew Blaser was the first out gay man to compete in skeleton at the Olympics, and although his team did not take home a medal, he did find a way around the IOC's ban on political statements with a rainbow saddle given to him by a teammate.
Medal Count
Overall, Norway won the most medals, 37, with an overwhelming 16 gold. Germany and China followed, and although the U.S. won ten more medals than China, TeamUSA finished fourth because it only won 8 gold to China's 9. You can see the entire list here.
COVID-19
As Yahoo! reported, 67K screening tests were conducted on Friday, and resulted in zero positives, according to Olympics officials. The IOC proclaimed its "closed loop lock down" strategy a huge success. Organizers conducted 1.7M tests, including nearly 14K tests at the Beijing airport on incoming arrivals, and reported a total of 436 positive cases.
What was lost, according to sports journalist Jay Busbee, was what he called the "finest trait" of the Olympic Games: "the ability for cultures to mix and mingle, to learn from one another, not hide behind petty fears, biases and preconceptions," he wrote. "Athletes stick with athletes, journalists with journalists, and nobody really gets to know the people of China, since we're all confined behind fences and bus windows. The closed loop has turned this Olympics from a cultural milestone into a carousel: hotel-media-center-venue-media center-hotel, repeat for 18 days."
Snubbed
And that limitation could be one reason why NBC once again snubbed the 36 LGBTQ Olympians, hardly ever spotlighting our heroes' orientations and identities as significant. "It's now an Olympic tradition," Outsports pointed out. One of the few exceptions: Commentator and Olympic gold medalist Tara Lipinski corrected herself and apologized for misgendering TeamUSA figure skater Timothy LeDuc, the first-ever nonbinary Winter Olympian. Their team's website needs a correction, too, by the way; It still lists LeDuc as "male."
Next Up
The next Summer Games will be held in Paris in 2024 and the next Winter Games are set for Italy's Milano Cortina in 2026.
Trans women banned from track & field, intersex athletes restricted
World Athletics's new edict will take effect on Transgender Day of Visibility, March 31 crushing Olympic hopes for NCAA champion CeCé Telfer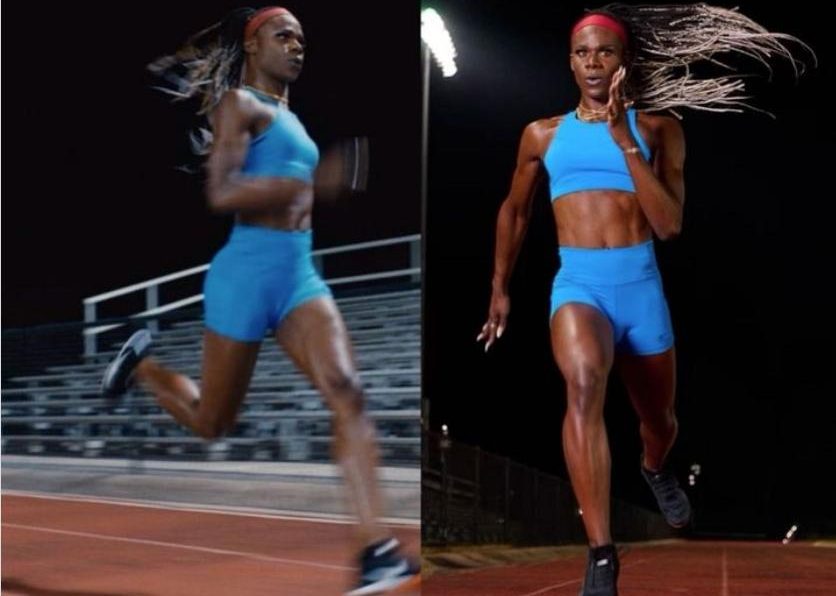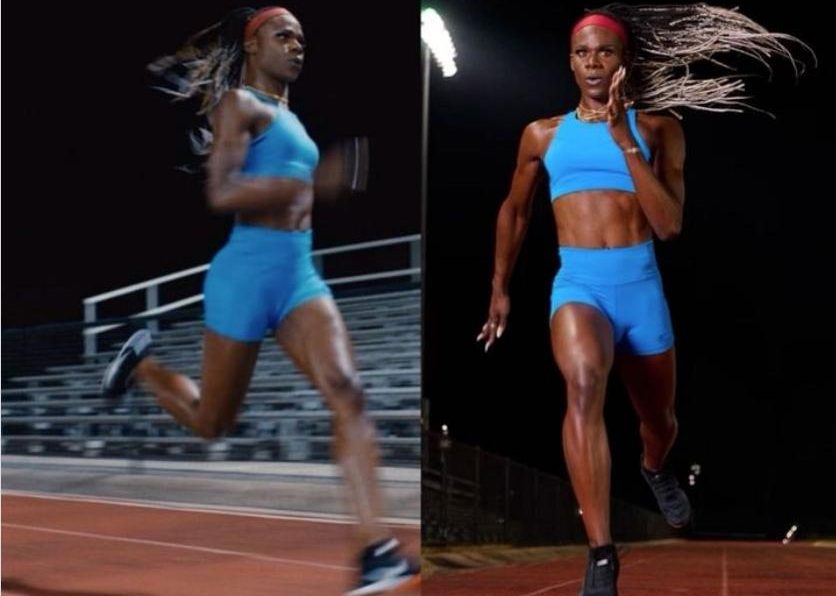 MONACO – The organization that makes the rules for track and field meets around the world declared Thursday it will bar transgender women who have experienced male puberty from competing, a move that was anticipated following a similar trans ban issued last year by the governing body for world swimming.
As the Associated Press noted, at this moment there are zero trans women competing at the elite level of track and field. But the edict, which World Athletics announced will take effect on the Transgender Day of Visibility, March 31, is crushing news for one hopeful.
In May 2019, CeCé Telfer won the 400m hurdles at the Division II championships and became the first out trans woman to win an NCAA title. She's been training ever since for her shot at the Olympics, despite being ruled ineligible for Beijing at the trials in 2021. The Jamaican-American had set a goal of qualifying for Paris in 2024. But the World Athletics ban ends that dream.
Telfer tweeted Thursday, "It feels as though the world stopped moving."
It feels as though the world stopped moving…

— CeCe Telfer (@CeceTelfer) March 23, 2023
Another ruling by the group will likely mean no shot at the Olympics for another Black woman athlete, two-time gold medalist Caster Semenya. The South African track icon is not transgender, but because of her higher than typical testosterone levels, she has been barred from competing in her signature event, the 800m. World Athletics took that from her around the same time Telfer made history, in May 2019.
The group issued an eligibility ruling that prohibits female athletes like Semenya who have Differences in Sexual Development (DSD) from competing in women's events, from the 400m to one mile (1600m), unless they reduce their testosterone levels. So, Semenya chose to run in longer events than she did previously. She finished 13th in her qualifying heat at 5,000 meters at world championships last year as she worked to adapt to longer distances, in preparation for Paris.
"I'm in the adaptation phase, and my body is starting to fit with it. I'm just enjoying myself at the moment, and things will fall into place at the right time," the South African runner told the AP.
That time may now never come. On Thursday, World Athletics announced athletes who have DSD will have to undergo hormone-suppressing treatment and maintain a testosterone level of below 2.5nmol/L for 24 months, in order to be eligible to compete in any event in the female category.
Semenya vowed following the 2019 ruling that she would never again take any testosterone suppressing medication, terming the rules discriminatory and unfair.
This new rule could impact not only Semenya but also as many as a dozen other elite runners, World Athletics President Sebastian Coe said. Among them, Olympic 200-meter silver medalist Christine Mboma of Namibia, who won a silver medal in Tokyo two years ago but didn't compete last year because of an injury. Mboma has not publicly stated whether she would be willing to undergo hormone therapy.
Like Semenya, Olympic 800-meter silver medalist Francine Niyonsaba of Burundi has said she will not undergo hormone suppression.
Even though Niyonsaba, Mboma and Semenya are not transgender like Telfer and former Connecticut high school track athletes Andraya Yearwood and Terry Miller — who have been targeted in federal court by opponents of inclusion — there is one thing all these women have in common: They are all women of color, and all targeted for being too fast because of their natural gifts.