Bisexual speedskater Irene Wüst makes Olympic history
Dutch athlete is first Olympian to win an individual gold medal in 5 Winter Games and first out medalist in Beijing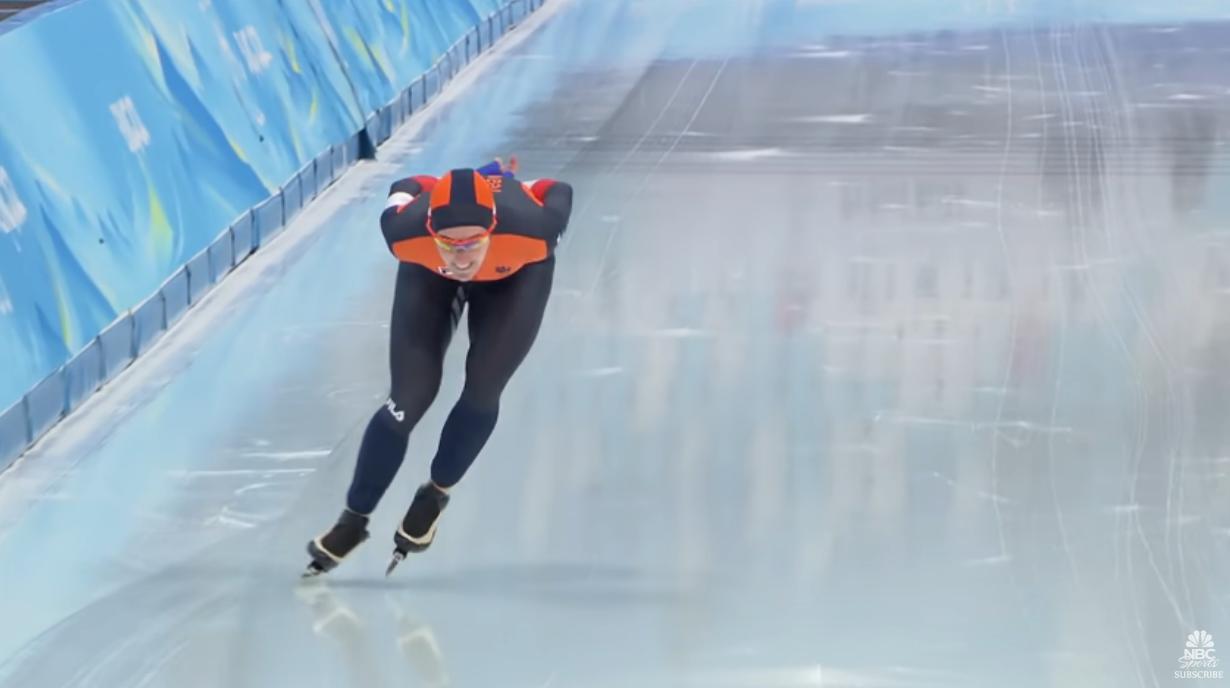 BEIJING – If the 34 out LGBTQ Olympians had their own team at the 2022 Winter Games in Beijing, then Irene Wüst of the Netherlands would be its de facto leader. The Dutch athlete skated her way into the history books Monday with a record-setting finish in the 1,500-meter speedskating race: 1 minute 53.28 seconds, barely edging out the previous world record holder, Miho Takagi of Japan, by less than half a second.
Wüst, who is out as bisexual, is the first LGBTQ Olympian to win a gold medal in Beijing and the most decorated out Olympian ever.
Also, at 35, she is the world's oldest gold medalist speedskater, the first Olympic athlete to win an individual gold medal in five Winter Games, and this sixth gold makes her the most decorated Olympic speedskater in history.
OLYMPIC CHAMPION!!! 🥇🧡🙏🏻 pic.twitter.com/i7Z66o6B8g

— Ireen Wüst (@Ireenw) February 7, 2022
"This is just amazing," Wüst told Reuters. "There's a lot of different emotions going through my mind right now. I mean, it's just bizarre that I was able to pull it off once again… I just have no words for it. There's something magical that gets to me when it comes down to the Games. There's something at the Games that brings out the best in me."
This trip to China is her sixth Olympics, a journey that began when she won gold in the 3,000 meters and bronze in the 1,500 meters events in Turin in 2006.
"The first time is the easiest one to win," Wüst told The New York Times. "Winning for the fifth time is the hardest."
She's now collected 12 medals in all, six of them gold, including those won in Vancouver in 2010, Sochi in 2014 and Pyeongchang in 2018.
"Words can't describe her class. I mean, she's the greatest of all time as her performance shows," out American Olympian Brittany Bowe told Reuters. Bowe was the only out LGBTQ athlete to be selected by any nation as a flag bearer for the opening ceremonies. "Another Olympic gold medal in Olympic record fashion. I'm honored to have competed against her for so many years and even more so to call her a friend." Bowe finished 10th.
Wüst told The Times she felt calm and had confidence after qualifying at home in the Netherlands, the world's top speedskating nation. She said that feeling stayed with her through this week.
"When it's really important, I can show something extra," said Wüst. "And that's the feeling I had when I woke up."
With the victory over Miho Takagi of Japan, who took silver, she has surpassed the record held by famous Olympians Michael Phelps, Carl Lewis and Al Oerter.
Making history "means a lot," Wüst told reporters after the race, but reality hadn't quite set in yet. "Ask me this question again in 10 days," she joked. "I'm an emotional mess in my head."
The Olympian did confirm speculation she plans to retire after this season. Come summer, after many delays due to the COVID-19 pandemic, Wüst is engaged to marry her girlfriend, Letitia de Jong.
What's next? Based on what she told The Times, she's no longer focused on the time clock on the oval, but the biological clock.
"I always say age is just a number," she said. "But I'm 35, and I really want to have children, so at some point you have to quit."
World's largest LGBTQ sporting event returning to Las Vegas 
Registration open for the largest annual LGBTQ sporting event globally- Nominations are open for the 2nd annual Ken Scearce Leadership Award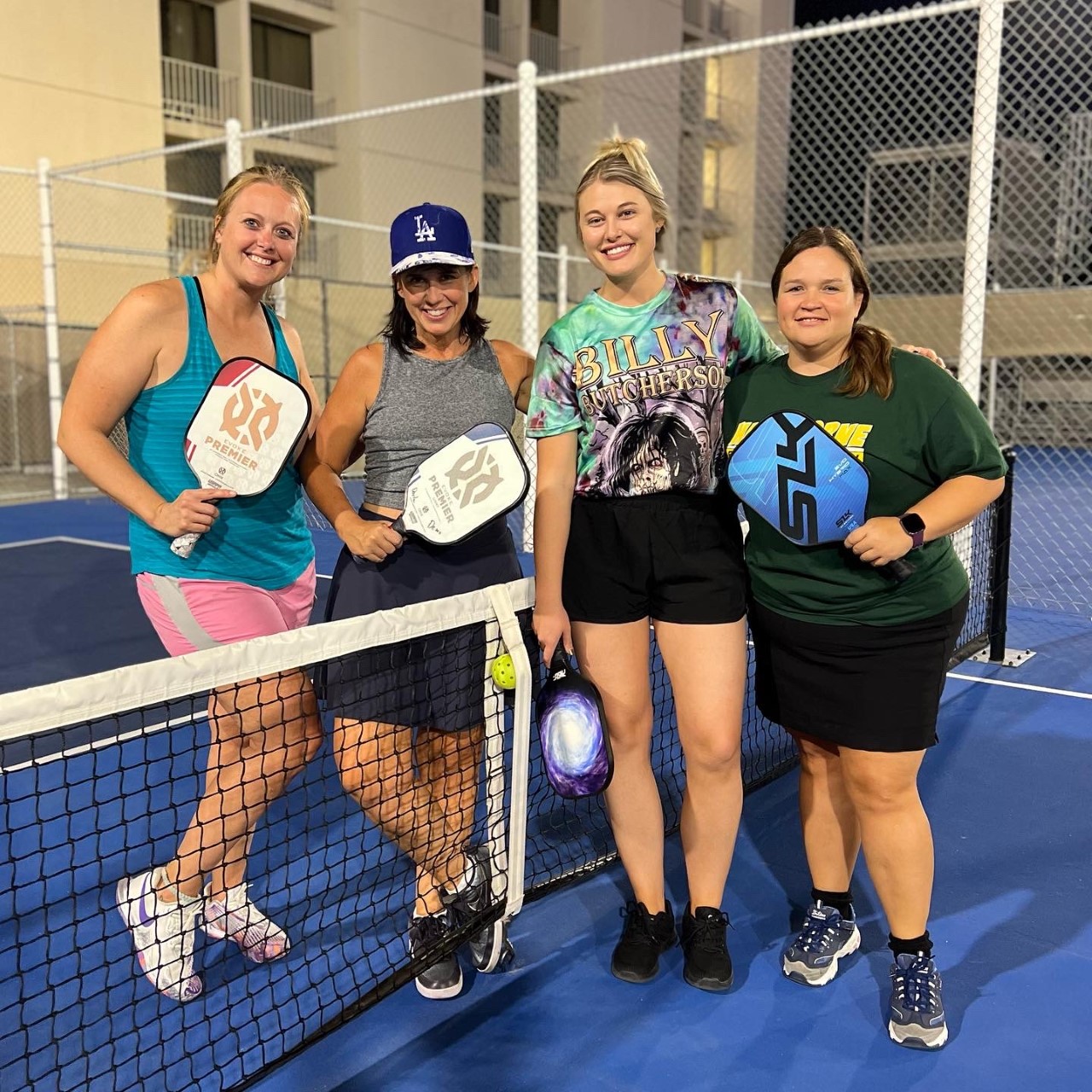 By John McDonald | LAS VEGAS – More than 10,000 athletes are expected in Las Vegas January 12-15, 2023 for the Sin City Classic. The event features 24 sports and draws participants from around the globe, said co-executive director Jason Peplinski.
"For a lot of people, LGBT sports are their safe space and they like to travel to be a part of an athletic family," Peplinski said.
Peplinski is commissioner of the Greater Los Angeles Softball Association (GLASA). His organization created the Sin City Classic back in 2008 as a way to provide a safe space for LGBT athletes to compete and connect.
"Sin City Classic continues to grow and evolve," Peplinksi said. "This year we see the addition of pickleball, one of the fastest growing sports in the world, and sand volleyball, adding to the diverse lineup of competitions and events that the festival offers. We're excited that the festival continues to expand and offers ways for all members of our diverse community to participate."
This is the Sin City Classic's first year of full operations since the COVID-19 pandemic and the Flamingo Hotel, the oldest hotel on the Las Vegas strip, is the host hotel. Lexus is the presenting sponsor and nightclubs Piranha and The Garden are hosting events during the MLK holiday weekend.
Additionally, nominations are open for the second annual Ken Scearce Leadership Award which honors the memory and legacy of the former executive director who passed away in 2021.
To sign-up or for more information, visit www.sincityclassic.org