Olympic athletes greeted in Beijing by hazmat-suited inspectors
China is accusing the U.S. of paying athletes to sabotage the Olympic games in protest of its record on human rights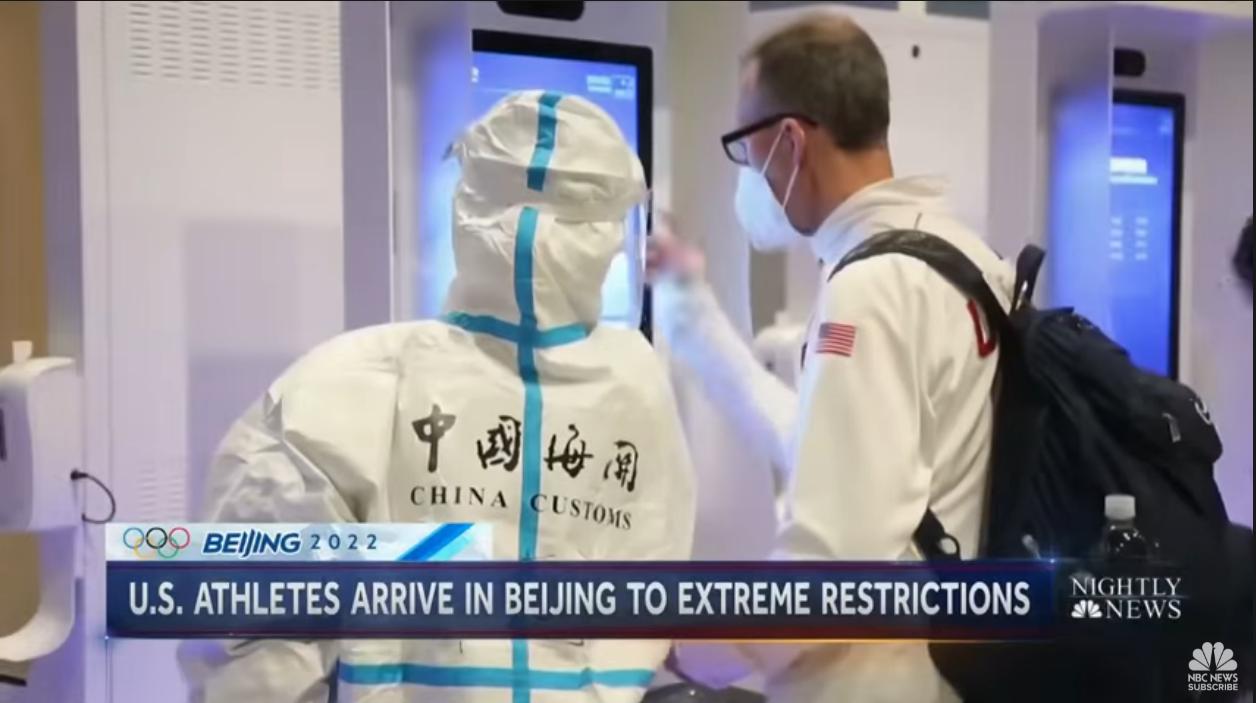 BEIJING – Never before in the history of the modern Olympics have there been this many out LGBTQ athletes competing in the Winter Games, which start this Thursday in Beijing. But that important headline is being overshadowed by the risk all athletes face of contracting COVID-19 in the very nation where its global spread began. 
That was never more evident than upon the Olympians' arrival, when they were greeted by inspection teams decked out head to toe in hazmat suits. 
TASS via ZUMA
BEIJING, CHINA – JANUARY 28, 2022: An employee is seen while people undergo PCR tests for COVID-19 upon their arrival at Beijing Capital International Airport ahead of the 2022 Winter Olympics. The 24th Winter Olympic Games are scheduled to take place in Beijing pic.twitter.com/yId60GplvQ

— jmarine (@jmarine) January 28, 2022
Olympic organizers require that every athlete arriving in Beijing provide proof of two negative tests taken within 96 hours of boarding their plane. Also, they must test negative again when they arrive in China, and then test negative every day throughout their stay, regardless of previous infections. According to organizers, 736 athletes and team officials arrived in Beijing on Friday, and 19 of them tested positive at the airport. Three more tested positive earlier in the week. All athletes who test positive are being sent either directly to a hospital or to a quarantine center, depending on their symptoms.
Team USA bobsledder Josh Williamson revealed last week that he had tested positive before flying across the Pacific. But he wasn't alone; Multiple coaches, support staff and at least one other athlete have tested positive, sources told Yahoo! Sports. An official with Team USA Bobsled and Skeleton confirmed their delegation had experienced "multiple positive COVID-19 tests," according to the report.
To get on a plane to Beijing, those who tested positive must record four consecutive days of negative tests, plus a fifth-day buffer, before they can depart, according to current Olympic protocols.
And that's not the only concern: This will be the first Olympic games held since the International Olympic Committee abandoned testosterone as the determinant of eligibility for transgender athletes, as announced last November. However, the games will conclude before the new rules take effect in March. It's not known if any Olympians identify as trans; the Summer Games in Tokyo marked the first Olympics to feature out trans competitors, including the first trans nonbinary gold medalist, Canadian soccer player Quinn.
In addition, out athletes must be cognizant of the Chinese government's recent ban on effeminate men appearing on television, as the Los Angeles Blade reported in September; China's use of artificial snow may make ski competitions more dangerous, according to the Daily Mail; and Reuters reports China is accusing the U.S. of paying athletes to sabotage the Olympic games in protest of its record on human rights.
34 Out Olympians: A New Record
More about those issues ahead, but first: One year after a record 186 out LGBTQ athletes competed in Tokyo, it's believed at least 34 publicly out gay, lesbian, bisexual, nonbinary, pansexual and queer athletes will compete in Beijing. That's more than double the number that competed in 2018, according to Outsports, which has been tracking out Olympians since 2000. Their list was compiled in conjunction with LGBTQ historian Tony Scupham-Bilton.
The athletes include at least 11 men, 22 women and one nonbinary figure skater, 2022 national champion Timothy LeDuc. The Cedar Rapids native is the world's first nonbinary Winter Olympian. Team USA's Andrew Blaser will be the first publicly out gay man to ever compete in skeleton at the Winter Olympics. Two other skeleton competitors, Kim Meylemans of Belgium and Nicole Silveira of Brazil, are dating, Outsports reported.
Canada has the most out LGBTQ athletes, with 10, according to Outsports; The U.S. has six, Great Britain has four, including freestyle skiing Olympic medalist Gus Kenworthy and out pansexual freestyle skier Makayla Gerken-Schofield; France, Sweden and the Czech Republic each have two; the Netherlands has 11-time medalist speedskater Ireen Wüst returning for her fifth games. She is bisexual and the most decorated Olympic speedskater in history.
In addition to LeDuc and Blaser, Team USA includes figure skaters Jason Brown and Amber Glenn, ice hockey players Alex Carpenter and speedskater Brittany Bowe. Four years ago, Bowe won the bronze in her second Olympics in Pyeongchang, South Korea. That was the first Winter Games to feature an out gay gold medalist, Canadian figure skater Eric Radford, who will go for gold again this year in Beijing.
2018 was also the Olympics where Kenworthy kissed his boyfriend on TV, a kiss seen all around the world. 
Didn't realize this moment was being filmed yesterday but I'm so happy that it was. My childhood self would never have dreamed of seeing a gay kiss on TV at the Olympics but for the first time ever a kid watching at home CAN! Love is love is love. pic.twitter.com/8t0zHjgDg8

— Gus Kenworthy (@guskenworthy) February 19, 2018
China's 'Sissy Men' Law
That kind of public display of affection in Beijing could run afoul of China's law enacted in September, ordering broadcasters to "resolutely put an end to sissy men and other abnormal esthetics" on TV. As The New York Times reported in December, this campaign is aimed at ensuring that China stays on a path to so-called national rejuvenation, which is President Xi Jinping's mission to see China become a global superpower, especially in preparation for the next Communist Party congress meeting later this year.
This new law should be considered a human rights violation, along with China's mistreatment of its Uighur minority, which led to a diplomatic boycott of the 2022 games by the U.S., U.K. and Canadian delegations.
Paid to 'Play Passively'?
Chinese media circulated a report over the weekend that the boycott isn't the only action the U.S. is taking. Reuters reported that an English-language newspaper run by the ruling Chinese Communist Party's Publicity Department, China Daily, cited unnamed sources as saying the U.S. has a plan to "incite athletes from various countries to express their discontent toward China, play passively in competition and even refuse to take part."
According to the report, Washington is offering to pay athletes who choose to compete "passively" and even to "mobilize global resources" to protect their reputations. A spokesperson for the U.S. Embassy in Beijing responded to the report by reiterating the Biden administration's prior statements that it was not coordinating any global campaign regarding participation at the Olympics.
A spokesperson for the Chinese foreign ministry, however, told Reuters the report has "exposed the real intention of some Americans to politicize sports and to sabotage and interfere with the Beijing Winter Olympics," beyond the diplomatic boycott.
Ice, Ice Baby
If winter sports experts who spoke to the Daily Mail are correct, athletes may want to consider a boycott of their own. That's because this will be the first Winter Olympics in modern history to rely almost entirely on fake snow, something these experts say makes for dangerous conditions.
Snow is a combination of 10 percent ice and 90 percent air, but in Beijing, the artificial white stuff consists of nearly 30 percent ice and 70 percent air. The National Alpine Ski Center in Yanqing is creating its snow using 49 million gallons of water and 300 snow guns for the events of skiing, luge, bobsleigh and skeleton, according to the report.
"Jump take-offs can be excessively icy and slippery – bad take-offs directly contribute to bad landings," retired UK freestyle skier Laura Donaldson told the Daily Mail. "It is dangerous if take-offs and landings are formed from sheets of ice."
We shall see. Beijing is hosting the 2022 Winter Olympic Games beginning Fri., Feb. 4 through Sunday, Feb. 20, and they will be televised on the networks of NBC.
********************
Team USA Athletes Head to Beijing:
Welsh Olympic distance swimmer Dan Jervis comes Out
Jervis, who placed 5th in distance swimming at the Olympics in Tokyo said he was inspired by Blackpool FC soccer player Jake Daniels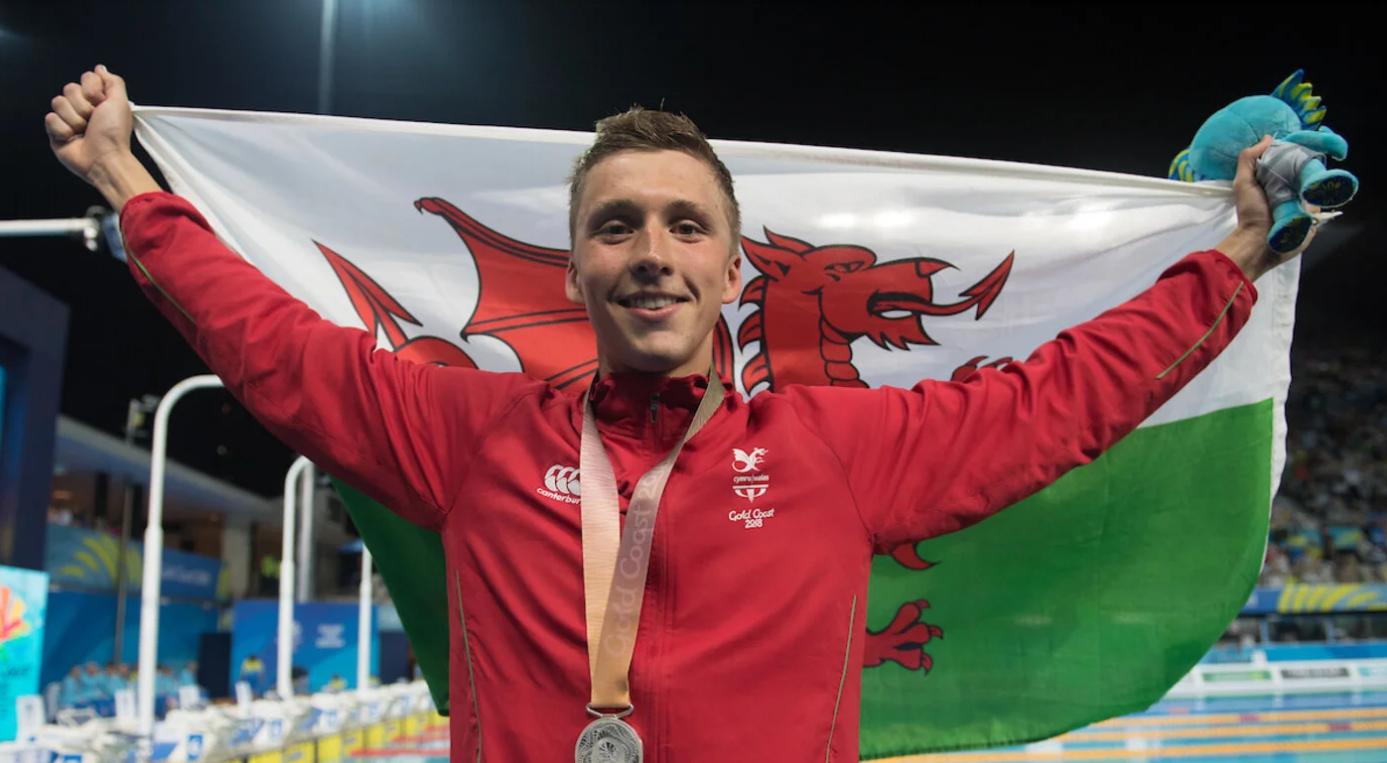 NEATH, Talbot County Borough, Wales – In a recent interview with BBC Radio Cornwall, 26-year-old British Olympian distance swimmer Dan Jervis revealed that he had given considerable thought before announcing to the world that he is gay.
Jervis told the BBC's LGBT Sport Podcast; "I was adjusting to everything else, just trying to fit in — until I thought, Just be you."
Jervis, who placed 5th in distance swimming for the British team at the Olympic games in Tokyo, Japan, told the BBC he was inspired by 17-year-old Blackpool FC forward Jake Daniels, the professional soccer player who made history as only the second person in the past 30 years to acknowledge their sexual orientation publicly in that sport in the United Kingdom.
The swimmer also told the BBC it was important to be seen as a role model as he readies to compete in the upcoming Commonwealth Games. Jervis has previously competed winning a 1500m freestyle silver and bronze at the 2014 and 2018 Games in Glasgow, Scotland and Australia's Gold Coast respectively.
"It took me 24 years to be who I am," he said and added, "You know, we're just before the Commonwealth Games and there are going to be kids and adults watching who will know that I'm like them, and that I'm proud of who I am."
The Olympian reflected on his decision to announce he was gay: "For so long, I hated who I was – and you see it all the time, people who are dying over this. They hate themselves so much that they're ending their lives.
"So if I can just be that someone people can look at and say, 'yeah, they're like me,' then that's good."
Jervis then said he revealed his sexuality to a close friend when he was 24: "At that point, I'd never said the words out loud to myself."
"I said to her: 'I think I'm gay.' I couldn't even say: 'I'm gay.' I was basically punching the words out.
"She was quite shocked but great, and it was exactly the reaction I wanted. I've had all good reactions, and the way I've described it is I'm not going to change as a person.
"Everyone's journey is different, but I think I've always known.
"It was something in the back of my mind, bugging me. I thought I was bisexual and had girlfriends that I loved – but it came to about three years ago where I knew I had to deal with this.
"It wasn't affecting my swimming, but me as a human being. It sounds quite drastic, but I wasn't enjoying my life. Yeah, I was smiling, but there was something missing to make me properly happy.
"I'm still the Dan you've always known. You just know something else about me now."
The Commonwealth Games open in Birmingham, UK on July 28.
German soccer federation: Trans players can decide their team to play on
"This new regulation on playing rights will provide an important foundation to allow players with diverse gender identities to play football"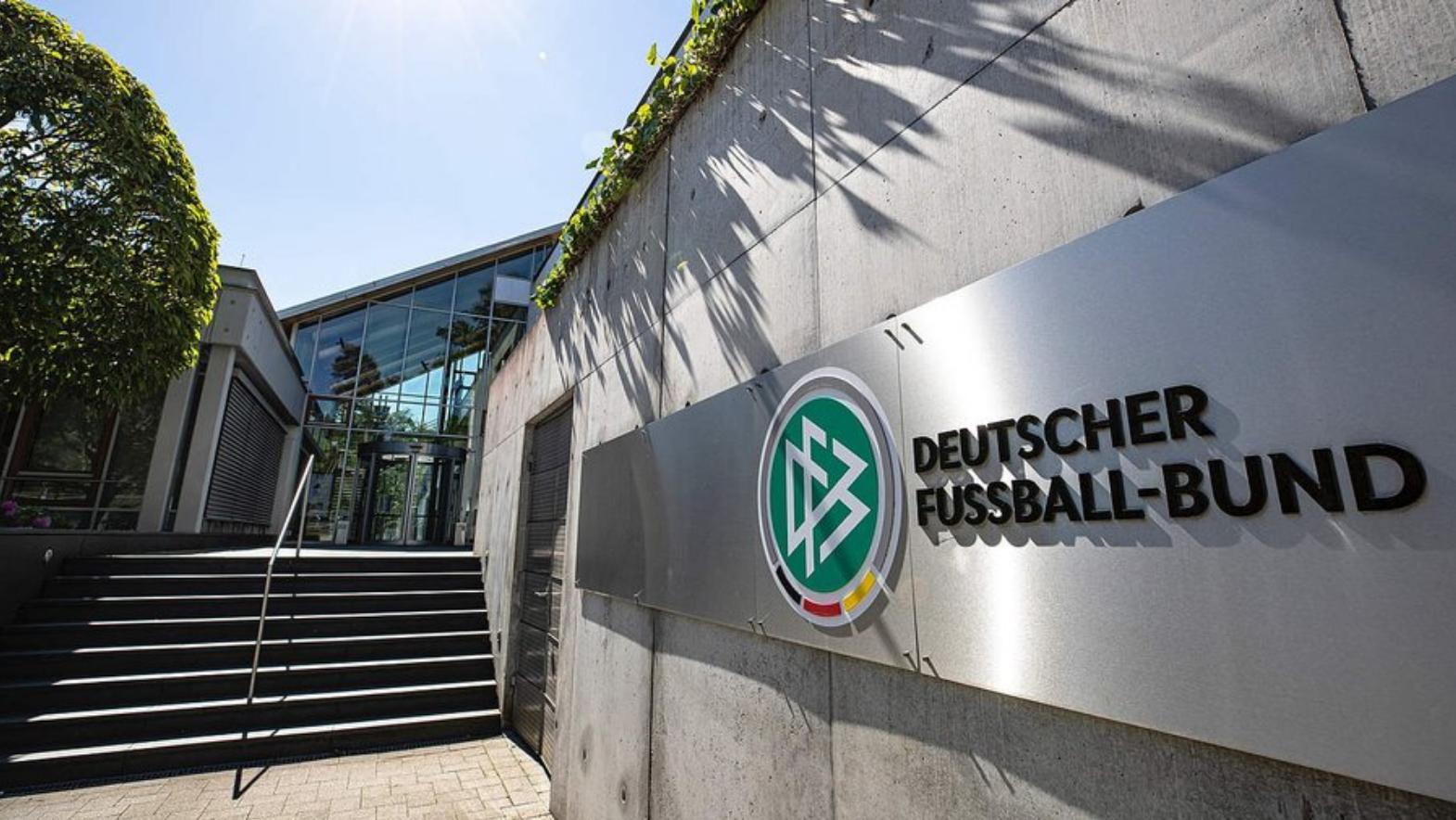 FRANKFURT – The German Football Association (Deutscher Fußball-Bund e.V.) this week issued new regulations and rules governing all transgender, intersex and non-binary players. On Thursday the governing soccer body passed a new regulation that takes effect as of the start of the upcoming 2022-23 season allowing all trans, intersex and non-binary players to decide for themselves whether to compete on men's or women's teams.
The DFB also specified that as long as the player's health is not affected by playing sports while taking medication, they can continue to participate in the sport. Under the new regulation, this would not be considered as doping.
This marks a departure from the recent trend and actions of other international sports governing associations such those taken earlier this month by the swimming's world governing body FINA, which meeting in the Hungarian capital city of Budapest, voted to restrict transgender athletes from elite women's competitions.
FINA said their action was necessary to determine eligibility criteria because of the "biological performance gap" that appears between males & females.
Thomas Hitzlsperger, the DFB's diversity ambassador, said "Football (soccer) stands for diversity, a value that the DFB also promotes. This new regulation on playing rights will provide an important foundation to allow players with diverse gender identities to play football."
Sabine Mammitzsch, the vice president for women's and girls' football (soccer) welcomes the regulation telling media outlets:
"The national and regional associations and also those responsible at grassroots level have signaled for some time that there is uncertainty around how to treat trans, intersex and non-binary players in practice. They therefore welcome the introduction of a far-reaching, nationwide regulation on the playing rights of these groups."
NBC News' Andrea Mitchell talks to Billie Jean King on impact of Title IX
The impact of Title IX on women's sports is significant. The law opened doors and removed barriers for girls and women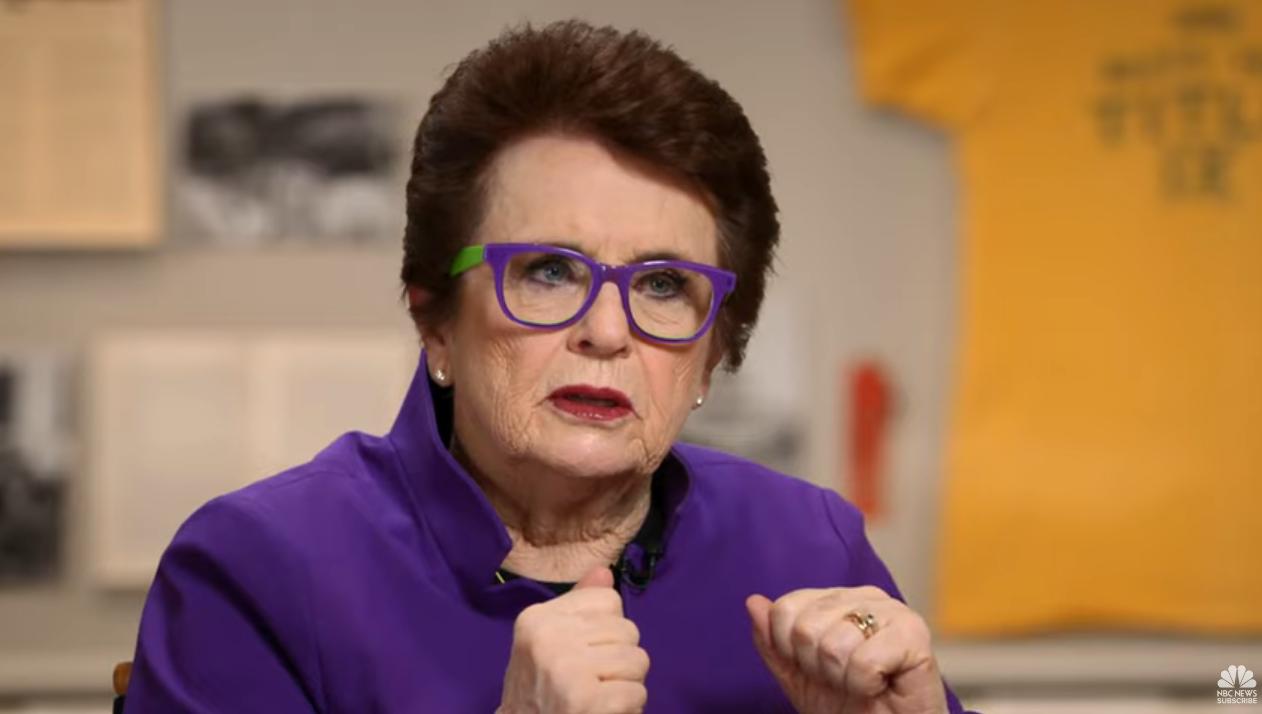 NEW YORK – This week marks the 50th anniversary of Title IX which was signed into law June 23, 1972 by then President Richard Nixon. It prohibits sex-based discrimination in any school or any other education program that receives funding from the federal government.
Title IX states: No person in the United States shall, on the basis of sex, be excluded from participation in, be denied the benefits of, or be subjected to discrimination under any education program or activity receiving Federal financial assistance.
Two years after Title IX was signed into law, King founded the Women's Sports Foundation in 1974. In 1971, before Title IX passed, only 1% of college athletic budgets went to women's sports programs. At the high school level, male athletes outnumbered female athletes 12.5 to 1.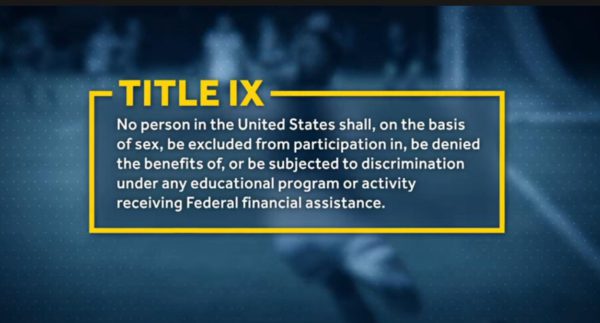 The impact of Title IX on women's sports is significant. The law opened doors and removed barriers for girls and women, and while female athletes and their sports programs still have fewer teams, fewer scholarships, and lower budgets than their male counterparts, since Title IX's passage, female participation at the high school level has grown by 1057 percent and by 614 percent at the college level.
The impact of Title IX stretches into professional sports as well. More opportunities have emerged for young women to turn their sport into their career, particularly in the WNBA. Collegiate and professional coaching opportunities have increased as well.
An openly Out lesbian, King and her longtime partner Ilana Kloss joined the Los Angeles Dodgers as co-owners in September of 2018.
NBC News reported that fifty years after Title IX was signed, the impact of the law is still being felt by women in sports across the country. Tennis legend, Billie Jean King, who has devoted her life to fighting for gender equality in sports, spoke with NBC News' Andrea Mitchell regarding Title IX. She explained that while we have come a long way there is "much more to do."
Billie Jean King Discusses Title IX Fifty Years Later: