Pennsylvania LGBTQ+ politicos abandon gay Rep.- back straight opponent
"Sims is known for traveling across the country as a public speaker and reportedly has fallen short in constituent services work"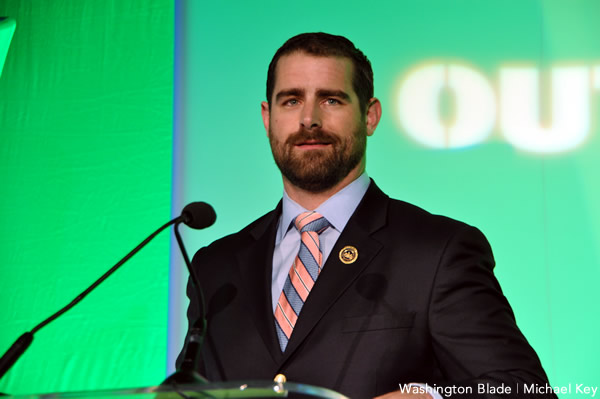 More than 40 LGBTQ leaders from across the state of Pennsylvania announced at a press conference on March 3 that they are endorsing one of two opponents of gay Pennsylvania State Rep. Brian Sims for lieutenant governor in the state's May 17 Democratic primary.
The LGBTQ leaders, who held their press conference at Philadelphia's William Way LGBT Community Center, said they were backing State Rep. Austin Davis in the lieutenant governor's race on grounds that he is a strong and committed supporter of LGBTQ rights and has the best chance of winning in the general election in November. The move is a stunning rebuke to Sims, who has previously been endorsed by national LGBTQ groups, including the Human Rights Campaign and the LGBTQ Victory Fund.
Davis is a first-term legislator from Western Pennsylvania and, according to the Philadelphia Inquirer, is relatively unknown outside of his part of the state. If elected, he would become the state's first African-American lieutenant governor.
The LGBTQ leaders also announced their endorsement of Pennsylvania Attorney General Josh Shapiro in his race for Pennsylvania governor in the Democratic primary. Shapiro announced earlier this year that he has endorsed Davis for lieutenant governor and considers Davis as his running mate in the May primary.
Both Davis and Shapiro, who is running unopposed for governor in the Democratic primary, attended the March 3 press conference. The two pledged to aggressively push for passage of a state LGBTQ rights bill and other LGBTQ supportive legislation in the Pennsylvania General Assembly.
"I am humbled and grateful to have the support of so many leaders from LGBTQ+ communities from all across our commonwealth – and I am ready to continue fighting for them as Pennsylvania's next lieutenant governor," Davis said at the press conference. "Every Pennsylvanian's rights should be protected under the law, and in Harrisburg, I have worked to protect LGBTQ+ rights and advance equality," he said.
Among the LGBTQ leaders who either spoke at the press conference or indicated their support of Davis for lieutenant governor and Shapiro for governor were Abington Township Commissioner Lori Schreiber; former Philadelphia Human Relations Commission Executive Director Rue Landau; and Schuylkill County Stonewall Democrats founder Maria Sanelli. Milford Borough Mayor Sean Strub, who did not attend the press conference, is among the LGBTQ leaders who have endorsed the Shapiro-Davis ticket. Transgender activist and former Erie County School Board President Tyler Titus spoke and endorsed Shapiro. Titus, in a later email to the Blade, clarified that they endorsed Sims for lieutenant governor.
The decision by the LGBTQ leaders to back Davis over Sims — who became the second openly LGBTQ person to serve in the Pennsylvania General Assembly — will likely come as a surprise to LGBTQ activists outside of Pennsylvania, many of whom have supported Sims for re-election to his state House of Representatives seat representing Center City Philadelphia.
None of the LGBTQ leaders who spoke at the press conference in support of Davis said anything about why they thought Sims would not also be a strong supporter of LGBTQ rights as lieutenant governor.
The Philadelphia Gay News, whose publisher, Mark Segal, expressed strong support for Davis at the March 3 press conference, has published reports and opinion columns by local activists claiming Sims has an abrasive personality that has alienated fellow lawmakers and some in the LGBTQ community.
One commentator in the Philadelphia Gay News said Sims is known for traveling across the country as a public speaker and reportedly has fallen short in constituent services work in his district. The same commentator wrote that none of Sims's legislative proposals have passed in the General Assembly during his decade in office.
Sims and his supporters have disputed these claims, saying they often come from those who disagree with him on specific issues before the legislature.
The LGBTQ Victory Fund, a national organization that raises money to help elect LGBTQ candidates across the country, has endorsed Sims in the lieutenant governor's race.
"The LGBTQ community is not a monolith," said Victory Fund spokesperson Elliot Imse. "We have varied priorities, interests and political beliefs, so it is unsurprising a handful of LGBTQ community leaders would support other candidates," Imse told the Blade.
"Yet the majority of LGBTQ voters and community leaders are excited to elect Brian Sims as the next Lieutenant Governor of the Keystone State, and his fundraising numbers are all the evidence you need," Imse said. "Pennsylvanians' enthusiasm behind Brian's historic candidacy is resounding."
In response to a request for comment, Sims sent the Blade a statement responding to the LGBTQ leaders' decision to endorse Davis rather than him in the lieutenant governor's race.
"Fighting for LGBTQ+ equality has been the work of my life," Sims said in his statement. "You don't have to look further than the legislation I've introduced and sponsored over the last decade or my career prior to office to see that," he said.
"Our community – like many other communities – is tired of being approached by allies for our votes only around election time when it's most convenient," he said. "We're more than a set of photo opportunities and press conferences, and we deserve representation that will actually fight for our causes. We need elected officials who've stood with the community before the campaign season, and will still be here after election day," he said. "That's why I'm running for Lieutenant Governor."
Hillary Clinton labels Justice Thomas 'a person of grievance'
Clinton cautioned that Thomas was also sending a signal to attack same-sex marriage, sodomy and contraception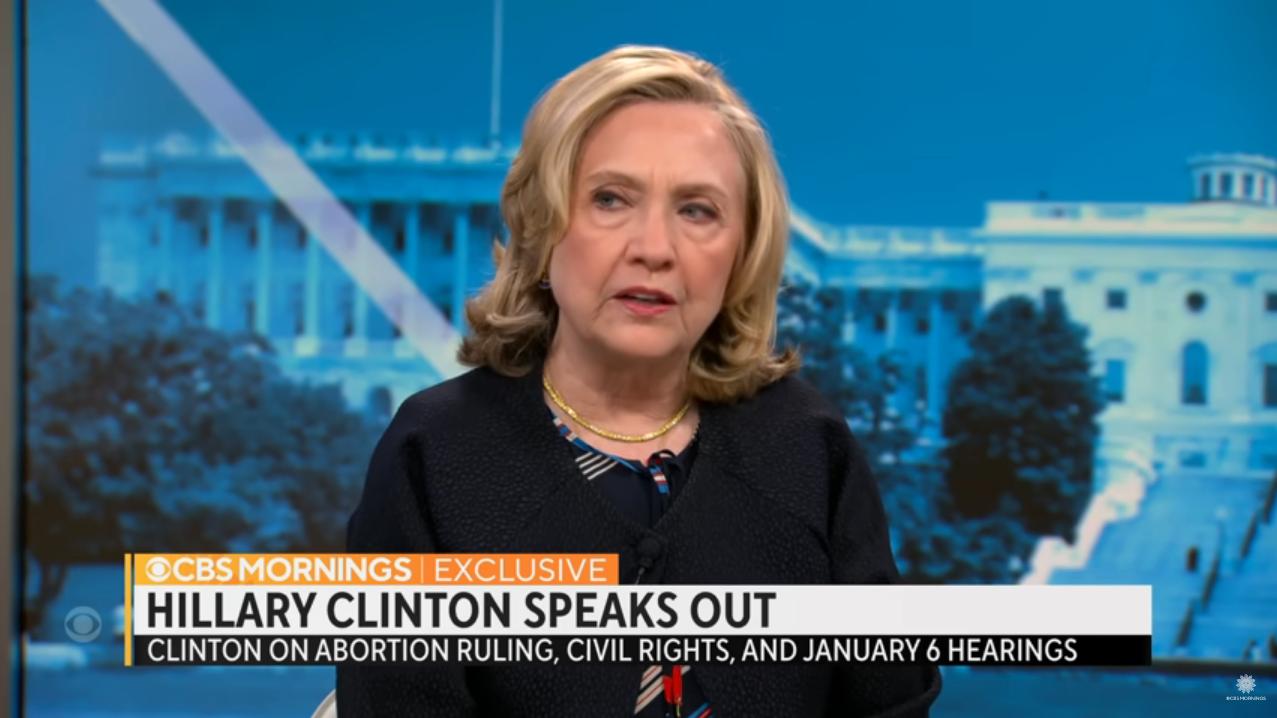 NEW YORK – In an interview with CBS News correspondent and co-anchor of CBS Mornings Gayle King, former U.S. Secretary of State Hillary Clinton reflected on last Friday's stunning yet expected overturn of landmark women's reproductive choice case Roe v. Wade.
During the interview, Secretary Clinton cautioned that Associate U.S. Supreme Court Justice Clarence Thomas was sending a signal to attack same-sex marriage, sodomy and contraception to lower federal courts and state legislatures and that he would be willing to consider cases that could target those rights.
"He has signaled in the past to lower courts, to state legislatures to find cases, pass laws, get them up," Clinton said, adding Thomas's message to conservative judicial activists has been "I may not get them the first, the second, or the third time, but we're going to keep at it."
Clinton also noted, "I went to law school with [Justice Thomas]. He's been a person of grievance for as long as I have known him — resentment, grievance, anger … Women are going to die, Gayle. Women will die."
Hillary Clinton on abortion ruling: "Women are going to die"
U.S. House Speaker hints at legislation to codify same-sex marriage rights
Pelosi suggested such legislation in a "Dear Colleague" letter on Monday to fellow members of the House Democratic caucus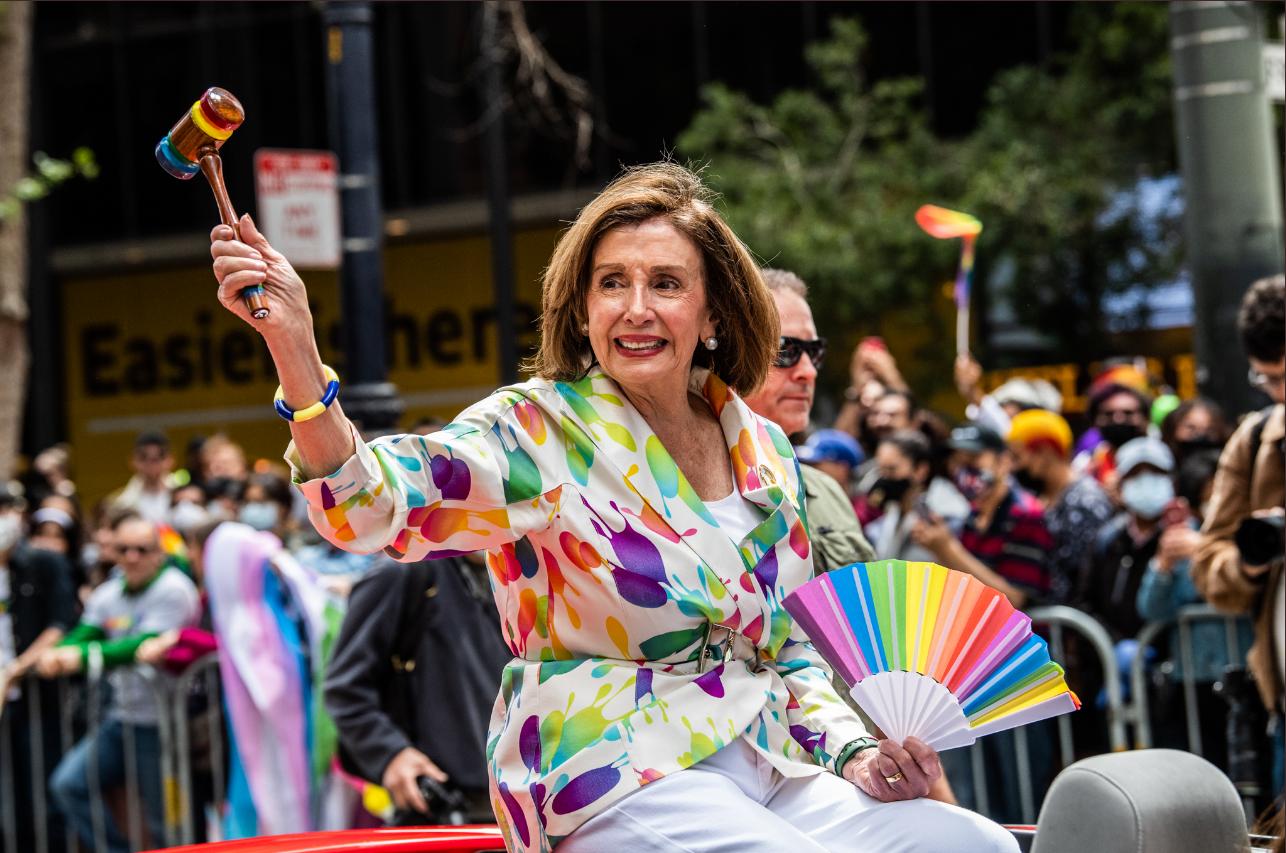 WASHINGTON – U.S. House Speaker Nancy Pelosi (D-SF) hinted at the possibility of legislation to codify the right of same-sex couples to marry, which many fear is in danger after the U.S. Supreme Court's decision overturning Roe v. Wade, as part of an effort to secure "freedoms which Americans currently enjoy."
Pelosi suggested such legislation could be in the works in a "Dear Colleague" letter on Monday to fellow members of the House Democratic caucus addressing plans for congressional action after the ruling last week in Dobbs v. Women's Health Organization, which eliminated the right for women to access an abortion.
The concurrence of U.S. Associate Justice Clarence Thomas is a core component of the letter from Pelosi, who expressed consternation about his rejection of finding unenumerated rights under the 14th Amendment of the U.S. Constitution.
"It is still appalling to me that the Chief Justice of the Supreme Court would agree that a Constitutional right does not exist if it was not spelled out explicitly and in public when the 14th Amendment was ratified over 150 years ago," Pelosi said. "While this extremist Supreme Court works to punish and control the American people, Democrats must continue our fight to expand freedom in America. Doing so is foundational to our oath of office and our fidelity to the Constitution."
Thomas said in his concurring opinion he welcomes vehicles that would allow the court to revisit other major decisions, such as the Griswold decision guaranteeing the right to contraceptives; the Lawrence decision decriminalizing sodomy for same-sex couples and others; and the Obergefell decision legalizing same-sex marriage nationwide.
Although Pelosi doesn't explicitly say she'll introduce legislation on same-sex marriage, she brought up "access to contraception and in-vitro fertilization to marriage equality," then added, "Legislation is being introduced to further codify freedoms which Americans currently enjoy. More information to follow."
"It is clear from how Donald Trump and Mitch McConnell stacked the Supreme Court that elections have ramifications," Pelosi said. "It is essential that we protect and expand our pro-choice Majorities in the House and Senate in November so that we can eliminate the filibuster so that we can restore women's fundamental rights – and freedom for every American."
Any legislation seeking to codify marriage equality would have to get around marriage being an issue administered by the states under the guidelines of the U.S. Constitution. In the past, Rep. Jerrold Nadler (D-N.Y.) has introduced the Respect for Marriage Act, which would have required the federal government to recognize same-sex marriage and states to recognize same-sex marriage performed elsewhere.
Abortion rights: California Constitutional Amendment heads to ballot
The state is expanding efforts to protect women seeking abortions or reproductive care as well as anyone assisting those women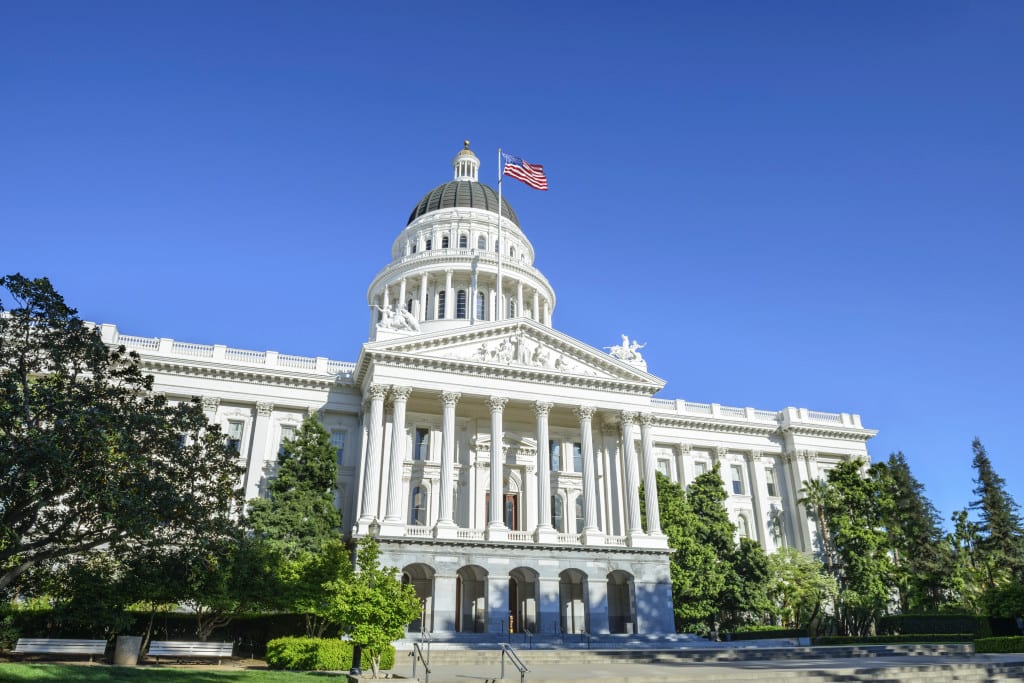 SACRAMENTO – In November, California voters will have an opportunity to amend the state's constitution to include the right to an abortion and today, Governor Gavin Newsom signed an executive order to further protect women coming to California from other states.
"California will not back down from the fight to protect abortion rights as more than half the states in this country, enabled by the Supreme Court, ban or severely restrict access," said Newsom. "We are ensuring Californians will have the opportunity this November to enshrine the right to choose in our state constitution. And we're not waiting until November to take action, today's executive order ensures that the state will not hand over patients who come here to receive care and will not extradite doctors who provide care to out-of-state patients here. In California, women will remain protected."
The order signed today prevents any information, including medical records and patient data, from being shared by state agencies or departments in response to inquiries or investigations brought by other states or individuals within those states looking to restrict access. The state is expanding efforts to protect women seeking abortions or reproductive care as well as anyone assisting those women.

SCA 10 was passed by the California State Assembly today and now heads to the November ballot.
Within hours of the U.S. Supreme Court's decision to overturn Roe v. Wade last Friday, Governor Newsom signed legislation to help protect patients and providers in California from civil liability for providing, aiding, or receiving abortion care in the state. In addition, Governor Newsom and the governors of Oregon and Washington launched a new Multi-State Commitment to defend access to reproductive health care and protect patients and providers.
The budget agreement announced yesterday includes more than $200 million in additional funding for reproductive health care services. Governor Newsom recently signed legislation eliminating copays for abortion care services and has signed into law a legislative package to further strengthen access and protect patients and providers.