Disney's response to 'Don't Say Gay' criticized as completely inadequate
The company has dismissed numerous calls and missed opportunities to articulate a public position on the "Don't Say Gay" bill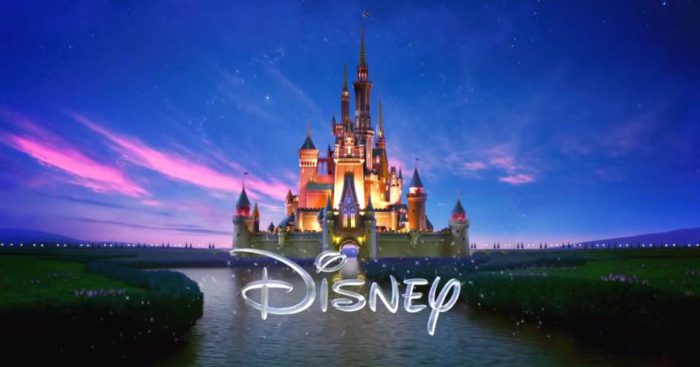 BURBANK – The "Don't Say Gay" bill faces mounting criticism as it continues to advance in the Florida Legislature and appears headed to the desk of Gov. Ron DeSantis, but one company with strong business ties to the state — despite professing to support the LGBTQ community — has declined to denounce the legislation to the growing disappointment of its many fans.
Disney, the media conglomerate, generates more than $6 billion a year from its theme parks, including the popular Walt Disney World in Florida. The company issued a statement Friday in the face of growing calls to speak out, but the statement is being criticized for stopping short of criticizing the "Don't Say Gay" bill.
"We understand how important this issue is to our LGBTQ+ employees and many others," the statement says. "For nearly a century, Disney has been a unifying force that brings people together. We are determined that it remains a place where everyone is treated with dignity and respect. The biggest impact we can have in creating a more inclusive world is through the inspiring content we produce, the welcoming culture we create here and the diverse community organizations we support, including those representing the LGBTQ+ community."
At the same time, Disney has promoted itself and its theme parks as supporters LGBTQ people, setting aside "Gay Days" for same-sex couples and families specifically to visit the park, as well as its LGBTQ employees. Last year, for example, Disney announced park visitors would be able to buy now-iconic hats with Mickey Mouse ears in rainbow colors, while employees would no longer be held to gender-binary rules on costuming, jewelry, hair, and nail colors.
For 15 consecutive years, Disney has obtained and promoted a perfect score of "100" on the Human Rights Campaign's annual corporate index, which ranks businesses based on policies and practices for LGBTQ employees, such as workforce protections, partner benefits and transgender-inclusive health care benefits as well as public engagements with the LGBTQ community.
That's why Disney's refusal to denounce the "Don't Say Gay" bill, which would bar Florida schools from "instruction" about sexual orientation or gender identity in grades K-3 and otherwise not at "age-appropriate" levels, comes as a disappointment to many of the company's fans. Alicia Stella, a video blogger for "Theme Park Stop" who identifies as a member of the LGBTQ community, is quoted in the Orlando Sentinel as saying Disney's statement was worse than the company not saying anything at all.
"We wanted a statement from Disney because we want Disney to have our backs," Stella reportedly said. "… It's worse than a response. This is a non-response."
The group Gen-Z for Change has gone so far as to issue a call on Twitter to boycott Disney in response to the company's lackluster response to the "Don't Say Gay" bill, pointing out the company has made donations to lawmakers supporting the legislation.
"Disney has made it clear that they will not take action to protect the lives of LGBTQ+ youth, and will continue to fund the politicians that seek to oppress them and erase their identities," the group says. "We are calling on people to #BoycottDisneyPlus until Disney decides to #StopFundingHate."
Disney is one of the nation's most recognizable companies and one of the top employers in Florida. In addition to being responsible for Disney characters, the company has under its umbrella of Walt Disney Studios major film-producers Pixar, Marvel Studios, Lucasfilm and 20th Century Studios. Disney also owns the ABC broadcast network and cable television networks such as Disney Channel and ESPN. Had the company denounced the "Don't Say Gay" bill consistent with its message of supporting LGBTQ people, it would have sent a strong signal that might be a watershed moment in efforts to derail the legislation.
And yet the company has dismissed numerous calls and missed opportunities to articulate a public position on the "Don't Say Gay" bill. For example, in a joint statement out this week and organized by the Human Rights Campaign and Freedom for All Americans, more than 150 signatories were among the businesses denouncing anti-LGBTQ legislation in Florida as measures that "single out LGBTQ individuals – many specifically targeting transgender youth – for exclusion or differential treatment," but Disney isn't among them.
Angela Darra, a spokesperson for Freedom for All Americans, said "we don't have a relationship with Disney" in response to the Washington Blade's inquiry last week on why the company was absent, adding she's unsure if Disney has been approached yet or has a stance either way.
To be sure, the statement itself never explicitly identifies the "Don't Say Gay" bill and speaks more generally about opposition to anti-LGBTQ legislation advancing in state legislatures. Darra told the Blade "Don't Say Gay" isn't enumerated because LGBTQ organizations "take the approach of releasing broader letters like this during state legislative sessions because we believe it is the most effective way to show support from businesses.
"They simply don't have the capacity or bandwidth to run every individual bill up the corporate ladder for approvals," Darra added. "I know it's not ideal but there is a lot of process otherwise that would slow us down."
The answer for why Disney hasn't spoken out against the legislation may be the change in leadership. In a detailed article published last week, the Hollywood Reporter lays out how after the previous CEO Bob Iger took a stand on issues, including speaking out against President Trump's travel ban on Muslim countries, the new CEO Bob Chapek has opted to take a hands-off approach.
"According to a source familiar with both Iger's and Chapek's thinking, Iger tended to speak out not only when issues affected the company's business interests but when they affected its employees, now numbering about 195,000," the article says. "But this person says Chapek has taken a narrower view and has been concerned that Disney might be viewed as too liberal."
Other groups have explicitly called on Disney to speak out against the "Don't Say Gay" bill. Among them is AIDS Healthcare Foundation, which unveiled last week a 30-second ad that aired on local TV stations in Orlando and called on the company to denounce the legislation.
"Disney, where do you stand when we need you the most?" a female voiceover says in the ad. "The rights of families in Florida are under attack. The 'Don't Say Gay' bill is threatening our children's security. It's 2022. Kids need knowledge. Depriving them of this is wrong."
A group of LGBTQ activists wrote a joint letter to Disney last week calling on the company to speak out against the "Don't Say Gay" bill as well as the Stop Woke Act against critical race theory and legislation restricting transition-related care for transgender youth.
"We understand Disney finds itself having to take public positions on many social issues but believe there is an opportunity to send a powerful signal that companies will not stand for the instrumentalization of LGBTQ+ rights for political purposes," the letter says.
Signers of the letter aren't leaders of major LGBTQ institutions, but individual activists and figures, including retired NBA player Jason Collins, former U.S. Rep. Barney Frank (D-Mass.), gay activist David Mixner and HIV activist Sean Strub as well as filmmakers Jason Moore and transgender activist Geena Rocero.
Fabrice Houdart, managing director of the LGBTQ group Out Leadership, organized the letter and told the Washington Blade Disney — as well as other major companies in Florida, such as the Miami Dolphins and the cruise line Royal Caribbean — have commercially engaged with LGBTQ people, including at Pride events, but "have not been present in the response" to the "Don't Say Gay" bill.
"So we wrote to the CEO of all those companies…saying, 'Look, you know, if you are a friend of the community, then you have to do something," Houdart said. "You cannot stay silent were this to be up for a vote in the Senate."
Houdart said as of last week he had yet to hear anything in response to the letter, but hopes things would change as public pressure on Disney and other companies continues to intensify and corporations become more aware of the legislation.
"What I'm hoping is that internally, they are deciding whether they going to speak out or not," Houdart said. "But, you know, what I really wanted to do is put them on notice that the community is aware, despite them saying that they are LGBT friendly, they have not taken a stand at the moment where, [it's another fight against] stigmatization of the community."
On Monday Disney CEO Chapek sent out a memo to staff;
Team,
Before getting to the heart of my message, I want to acknowledge all those impacted by the invasion of Ukraine, especially our team in Europe and our employees around the world who have family in the region. This is an unimaginably difficult time, and my thoughts are with you. I also want to thank the ABC News team covering the horrific events there. Their courage and dedication to informing the world during this crisis is exemplary.
On Friday, I met with a small group of Disney LGBTQ+ leaders to discuss controversial legislation pending in Florida that would impact their communities. I want to thank them for a meaningful, illuminating, and at times deeply moving conversation. I told the group I would write to the entire company with my thoughts on the issues we discussed. I wish every one of our employees could have heard not just the passionate voices in the room, but the bravery, honesty, and pride those voices expressed. It is a conversation I will not forget.
One common theme was disappointment that the company has not issued a public statement condemning the legislation. That disappointment was compounded by the fact that, while not perfect, our company has a long history of supporting the LGBTQ+ community—and in fact, has played an important role in the personal journeys of so many of our employees.
I want to be crystal clear: I and the entire leadership team unequivocally stand in support of our LGBTQ+ employees, their families, and their communities. And, we are committed to creating a more inclusive company—and world. I understand that the very need to reiterate that commitment means we still have more work to do.
I also believe you deserve an explanation for why we have not issued a statement. We are going to have a more fulsome conversation about this at the company-wide Reimagine Tomorrow Summit in April, but I will preview that discussion now as it is so timely.
As we have seen time and again, corporate statements do very little to change outcomes or minds. Instead, they are often weaponized by one side or the other to further divide and inflame. Simply put, they can be counterproductive and undermine more effective ways to achieve change.
I do not want anyone to mistake a lack of a statement for a lack of support. We all share the same goal of a more tolerant, respectful world. Where we may differ is in the tactics to get there. And because this struggle is much bigger than any one bill in any one state, I believe the best way for our company to bring about lasting change is through the inspiring content we produce, the welcoming culture we create, and the diverse community organizations we support.
There's a reason content is at the top of this list. For nearly a century, our company's stories have opened minds, inspired dreams, shown the world both as it is and how we wish it could be, and now more than ever before, represent the incredible diversity of our society. We are telling important stories, raising voices, and I believe, changing hearts and minds.
Encanto, Black Panther, Pose, Reservation Dogs, Coco, Soul, Modern Family, Shang-Chi, Summer of Soul, Love, Victor. These and all of our diverse stories are our corporate statements—and they are more powerful than any tweet or lobbying effort. I firmly believe that our ability to tell such stories—and have them received with open eyes, ears, and hearts—would be diminished if our company were to become a political football in any debate.
Powerful content that changes hearts and minds only springs from inclusive cultures, which not only attract and retain the best and most diverse talent, but also give those employees the freedom to bring forth ideas that reflect their lives and experiences. We must work together to ensure Disney always remains such a place.
In terms of our communities, we are and will continue to be a leader in supporting organizations that champion diversity. In 2021, we provided nearly $3 million to support the work of LGBTQ+ organizations. And, we have a long history of supporting important events like Pride parades, and for being there in times of need, just as we were following the Pulse shooting in Orlando. All this is why we have earned a 100% rating from the Human Rights Campaign for 16 years in a row.
Finally, I want to address concerns about our political contributions in Florida. While we have not given money to any politician based on this issue, we have contributed to both Republican and Democrat legislators who have subsequently taken positions on both sides of the legislation. I can also share that Geoff Morrell, our new Chief Corporate Affairs Officer, will be reassessing our advocacy strategies around the world—including political giving—as he begins to integrate the communications, public policy, government relations and CSR teams.
Our company has been a force for inclusion for a long time—and that will not change on my watch. We all have a role to play in this effort—from the Cast Members who make magical memories for fans and families of all kinds, to storytellers who take audiences on journeys to new storyworlds that illuminate our own, to everyone in between who is responsible for ensuring our culture lives up to our values. I hope we will all continue rowing in the direction of a better tomorrow.
Obama rallies for Warnock as Walker goes transphobic in latest ad
"Tomorrow is the last day for early voting and then we need to get people out to the polls on Tuesday, which means we still got work to do"
ATLANTA – Former President Barack Obama held a rally with Sen. Raphael Warnock (D-GA) tonight in Atlanta as the Georgia election runoff for the U.S. Senate seat currently held by Warnock enters its final week.
Speaking to the enthusiastic crowd in the historic Pullman Yard, Obama urged supporters to continue pressing to secure Warnock's chances as early voting ends Friday ahead of next Tuesday's election.
"Now I know a lot of folks have been voting early over the last few days, that is a good thing. That is an encouraging thing. But — you knew there was a but —plenty of folks haven't voted yet. Tomorrow is the last day for early voting and then we need to get people out to the polls on Tuesday, which means we still got work to do," Obama said.
A spokesperson for the the Georgia secretary of state's office told the Blade that more than 1.1 million votes have been cast so far.
Warnock's Republican challenger meanwhile focused on his opposition to transgender rights. In a recent campaign ad, Herschel Walker is featured alongside cisgender former University of Kentucky swimmer Riley Gaines, who tied with University of Pennsylvania trans female swimmer Lia Thomas.
In the ad Gaines says she "worked so hard" at competitive swimming but she was "forced to compete against a biological male."  The ad also goes on to attack Warnock in the Chyron onscreen stating: "Raphael Warnock voted to allow biological men to compete in women's sports." That particular charge by Walker's campaign is factually incorrect as the U.S. Senate has not held any votes on the subject of transgender women in sports.
Politico's National political reporter Natalie Allison tweeted:
Herschel Walker is up with a new runoff ad about transgender athletes, featuring a swimmer who tied with Lia Thomas.

"My senior year, I was forced to compete against a biological male," Riley Gaines says in the ad for Walker's Senate campaign. pic.twitter.com/MlVxnJwkgB

— Natalie Allison (@natalie_allison) November 21, 2022
During the rally in Atlanta this evening Politico reported Warnock received roaring applause when he poked fun at Walker, something Obama also did, referencing a series of outlandish comments the retired football star has made over the course of his candidacy.
"We all know some folks in our lives who, we don't wish them ill will, they say crazy stuff … but you don't give them serious responsibility," Obama said.
"He was an amazing running back," Warnock said of Walker. "And come next Tuesday, we're going to send him running back to Texas."
Walker, who was raised in the Peach State and was a star player at the University of Georgia, lived the majority of his adult life in Texas before returning to run for Senate in 2021.
Politico also noted that Warnock, the pastor of the Atlanta church that Martin Luther King Jr. attended, tied the election to the long struggle of African Americans for equal rights, noting the crowd had gathered on the 67th anniversary of Rosa Parks refusing to get up from a bus seat in Montgomery, Alabama. Walker is also African American.