Russia is holding gay WNBA star Brittney Griner on drug charges
Russian Customs officials claim they found hashish oil in the basketball player's luggage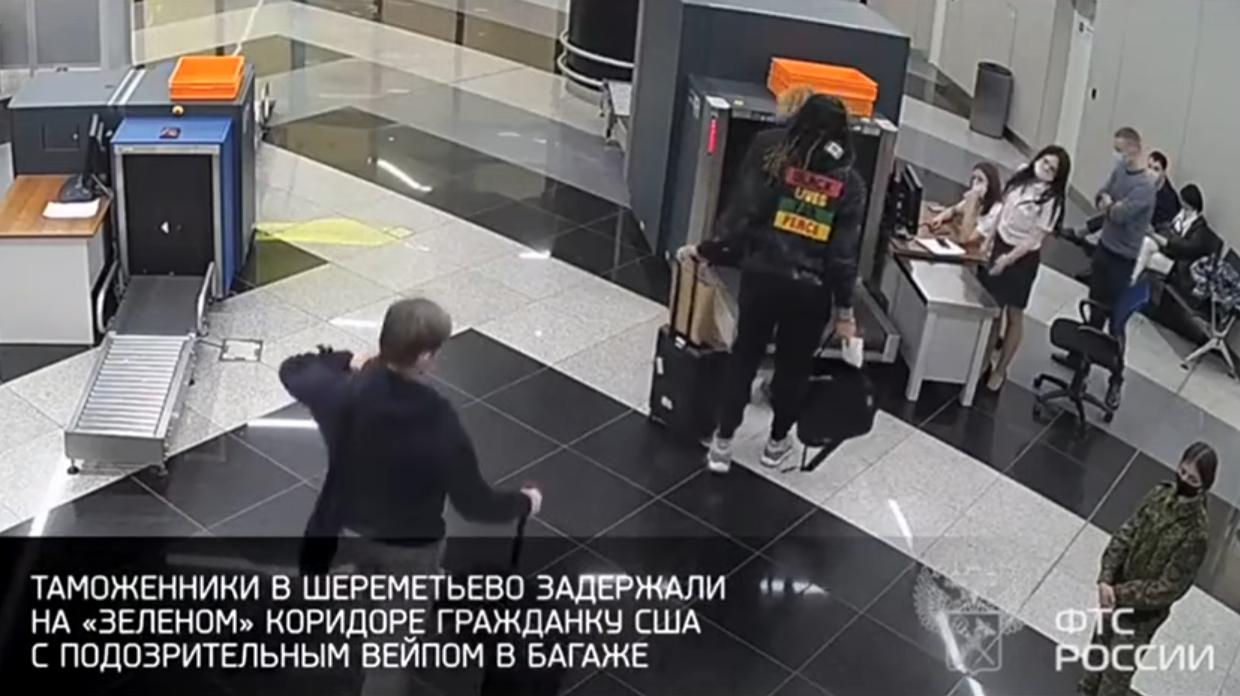 MOSCOW – Russian officials detained out Phoenix Mercury center and two-time Olympic gold medalist Brittney Griner at an airport outside Moscow last month and have been holding her in custody.
Although they do not identify her by name, officials say inspectors found vape cartridges that contained hashish oil in her luggage at the Sheremetyevo airport. The New York Times reported the Russian news agency TASS cited a law enforcement source in naming Griner. The 6'9" Griner, who like many pro WNBA stars plays overseas in the off-season, is unmistakable in video released by Russian customs officials.
That video was recorded in February, which means Griner has been held in Russian custody for at least a week. The WNBA, USA Basketball, the Mercury and GLAAD expressed support for Griner.
This comes amid heightened tensions between Russia and the U.S. following Russia's invasion of Ukraine, and The Times noted Griner's arrest could be seen as a ploy intended to create leverage for a potential prisoner exchange or a reduction in sanctions.
A WNBA spokeswoman told The Times that all of its other players had left Russia and Ukraine.
The Times cited a statement by Russian customs authorities that says they've opened a criminal case into what they're calling a large-scale transportation of drugs. In Russia, such crimes can carry a sentence of up to 10 years behind bars.
.
Griner, who was a number one draft pick at Baylor University, a three-time All American and came out as gay in April 2013, has played for the Russian team UMMC Ekaterinburg for several years. LGBTQ activist Charlotte Clymer explained why WNBA stars are compelled to travel around the world in the offseason: to earn what they're worth.
Griner's agent, quoted by The Times, said she is in close contact with her client as well as her legal representation in Russia: "As this is an ongoing legal matter, we are not able to comment further on the specifics of her case but can confirm that as we work to get her home, her mental and physical health remain our primary concern," said Lindsay Kagawa Colas.
Gay men stand up to Qatar & denounce its death penalty
In advance of World Cup: "I'm a man and I love men," a representative of soccer fans told Qatar's ambassador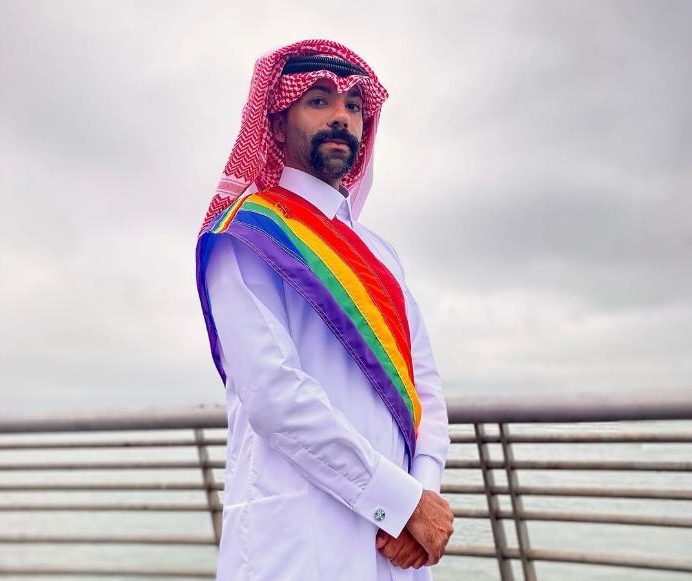 FRANKFURT, Germany – Gay men are blowing the whistle now, two months before the World Cup, demanding the host nation of Qatar change its anti-LGBTQ ways.
The Middle Eastern country where Islam is the state religion will welcome soccer players, coaches and fans from all around the planet, beginning Nov. 20, for matches that will pit nation against nation.
Qatar has promised to welcome LGBTQ foreigners, even as its own people are tortured and put to death for being who they are.
On Monday, Qatar's ambassador to Germany got an earful from one of those men at a human rights conference in Frankfurt, hosted by the German Football Association, according to a report by the Associated Press.
Fan representative Dario Minden spoke in English directly to Abdulla bin Mohammed bin Saud Al Thani, about who he is and who he loves, Minden told him to "abolish the death penalty" for homosexuality.
"I'm a man and I love men. I do — please don't be shocked — have sex with other men. This is normal," Minden told Al Thani. "So, please get used to it, or stay out of football. Because the most important rule in football is, football is for everyone. It doesn't matter if you're lesbian, if you're gay. It's for everyone. For the boys. For the girls. And for everyone in between.
"So, abolish the death penalty. Abolish all of the penalties regarding sexual and gender identity," he said. 
Although organizers promised Al Thani an opportunity to respond, the Associated Press reports that portion of the conference was closed to the public and the news media and was not televised. 
Earlier, Al Thani reportedly complained to those assembled that the issue of human rights was a distraction from the World Cup, even though the event was titled, "Sport and Human Rights."
"We all care about human rights," said Al Thani. "But I would have enjoyed (it) more if I saw some concentration not only on just one subject, but the enjoyment of football and the football effect on people around the world."
More than five-thousand miles away in San Francisco, a gay Qatari physician has organized a petition to tell the land of his birth: Love Is Not A Crime.
Dr. Nasser Mohamed decided to come out in 2010 following a visit to the U.S., and spent his residency in Connecticut before moving to California in 2015.
Mohamed wrote in an op-ed published by Outsports last month that he has spent the last decade caring for the LGBTQ community in outpatient settings and growing as an activist. 
"Being an LGBT person is a criminal offense in the legal system in Qatarm as is sex between two men. There are state-sponsored conversion-therapy practices, and LGBT-affirming psychotherapy is not offered." He wrote how law enforcement uses media and chat rooms to find, jail and punish people for being LGBTQ.
"Visibility of the local LGBT community in Qatar, and the exposure of their treatment, are absolutely essential," Mohamed wrote. "I am doing my part by speaking up."
Editor's note: Find out about Mohamed's petition by clicking here. He is also raising money through a GoFundMe account to provide him with funding for his activism as well as security and protection.