Gay Ukrainian's family trapped in Kyiv enduring chaos & daily bombings
A gay man from Ukraine who lives in D.C. with his husband says his mother-in-law remains hunkered down in her apartment in Kyiv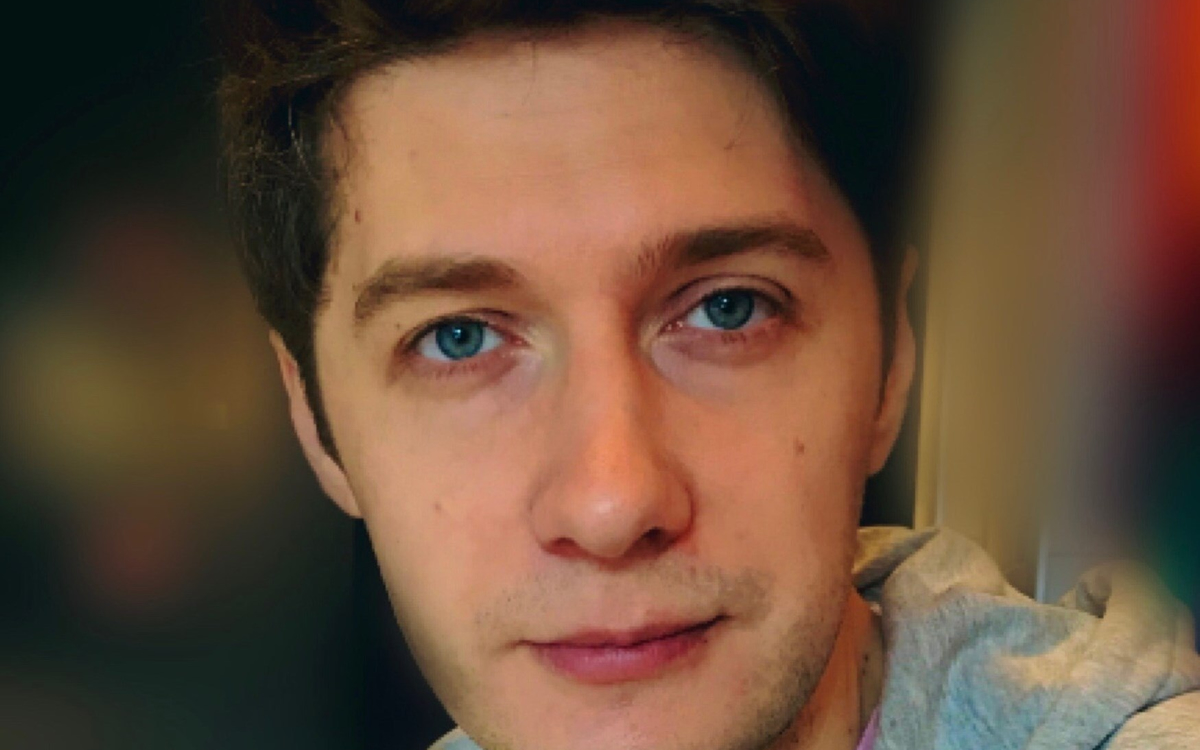 CHEVY CHASE, DC – A gay man from Ukraine who lives in D.C. with his husband says his mother-in-law remains hunkered down in her apartment in the country's capital.
"She tells herself that everything's fine," Serge Duka told the Washington Blade on March 1 during a telephone interview. "That's her way of coping with the whole situation."
Duka, who lives in Chevy Chase, first spoke with the Blade a week after Russia began its invasion of Ukraine.
He said he and his husband wanted his mother-in-law to leave Kyiv before the war, but "a friend of a friend" convinced her to stay. Duka repeatedly stressed he didn't think Russian President Vladimir Putin would follow through with his threat to invade Ukraine.
"She is not in particularly good health," said Duka on March 1, again referring to his mother-in-law. "She's almost 70 years old and we don't want her out there. We don't want her to leave her apartment."
Duka on Wednesday told the Blade in a second telephone interview that his mother-in-law with whom he and his husband speak every day remains in her Kyiv apartment.
Duka said there are "buildings that are destroyed" in the area of Kyiv where his mother-in-law lives, but her building "still stands." Duka also told the Blade that it would prove difficult for his mother-in-law to evacuate Kyiv because the situation at the city's train station is chaotic.
"She won't be able to wrestle her way in," said Duka.
Duka lived in Kyiv for seven years before he and his husband moved to the U.S. at the end of 2013 and asked for asylum because of the anti-gay persecution they suffered in Ukraine. Duka is from Rivne, a city in western Ukraine that is near the country's borders with Belarus and Poland.
Duka on March 1 said his parents go to a makeshift bomb shelter that "they basically created less than a week ago in the basement of their apartment building" several times a day.
"No one expected that," he said. "The expectation was the war would be in the entire east side (of Ukraine) and not the west side. They go there at least three to four times a day on a daily basis because of the air raids from Belarus."
Duka on Wednesday told the Blade his parents' situation has not changed.
"My parents are relatively safe," he said.
"They run to the shelter down the street four times a day," added Duka. "It's not getting any worse. It's not getting any better. They're tired, angry."
The invasion continues to spark worldwide condemnation and sweeping sanctions against Russia, Putin and members of his inner circle.
Magomed Tushayev, a Chechen warlord who played a role in the anti-LGBTQ crackdown in his homeland, died during a skirmish with the Ukrainian military's elite Alpha Group outside of Kyiv.
Media reports indicate Russian Orthodox Patriarch Kirill on Sunday categorized Russia's invasion of Ukraine as a struggle to protect two separatist regions in the eastern part of the country from "gay parades." Russian authorities on March 5 announced they had detained Brittney Griner, a member of the WNBA's Phoenix Mercury, at Moscow's Sheremetyevo Airport after she allegedly had hashish oil in her luggage.
A White House official previously told the Blade the Biden administration has "engaged directly" with LGBTQ Ukrainians and other groups that Russia may target if it gains control of their country. Insight and other organizations inside Ukraine continue to raise money to support LGBTQ Ukrainians in Kyiv, Kharkiv and other cities under Russian attack. LGBTQ advocacy groups in neighboring countries and around the world have also backed these efforts.
Former Ukrainian President Viktor Yanukovych's decision in 2013 to reject an agreement that would have brought his country closer to the European Union sparked a protest movement that culminated with violent clashes in Kyiv's Maidan square. Yanukovych, who was allied with Putin, resigned and fled to Russia.
"Back then Russia created a huge campaign against the European Union and one of the main talking points was the point that they called Europe Sodom," Duka told the Blade on March 1. "The Ukrainian people were targeted with all these stories about how there was 58 genders in Europe and children will be forced to change genders … they will give your children to gay people and all sorts of crap."
Duka also said he thinks Russia funded neo-Nazi groups in Ukraine that targeted gay people. He noted to the Blade that his now husband was an LGBTQ activist and "was targeted heavily on the internet."
"That's one of the reasons why we left," said Duka.
Duka said he and his husband continue to watch the news for updates on the war.
"When I sleep, he watches the news," he said. "When he sleeps I watch the news and we are talking to our parents and relatives."
Duka said he and his husband also feel helpless.
"There's basically nothing much I can do," he said.
Duka said the U.S. government has done "everything" it can do outside of sending troops to Ukraine, which he does not support.
"If they actually start the Third World War, it will be in Ukraine," he said.
"If Russia started to fire nuclear weapons, they'll be dead," added Duka, referring to his family.
This week, President Biden announced a ban on Russian oil and natural gas as part of a crippling sanctions regime now joined by many businesses, including Visa, MasterCard, and American Express. A Polish plan to deploy jet fighters to Ukraine via an air base in Germany was rejected by the United States as too risky.
Amid the intense bombing of Kyiv, Ukrainian President Zelenskyy has appeared defiant and even broadcast a live message from his presidential offices this week. A 40-mile Russian convoy outside the capital remains stalled amid reports of problems with fuel and mechanical breakdowns.
For the latest LGBTQ+ News on the Russian invasion, please visit our website.
Gay couple assaulted in D.C. by teens shouting 'monkeypox faggots'
The men were treated and released at Howard University Hospital for head and facial bruises, with one receiving stitches for a deep cut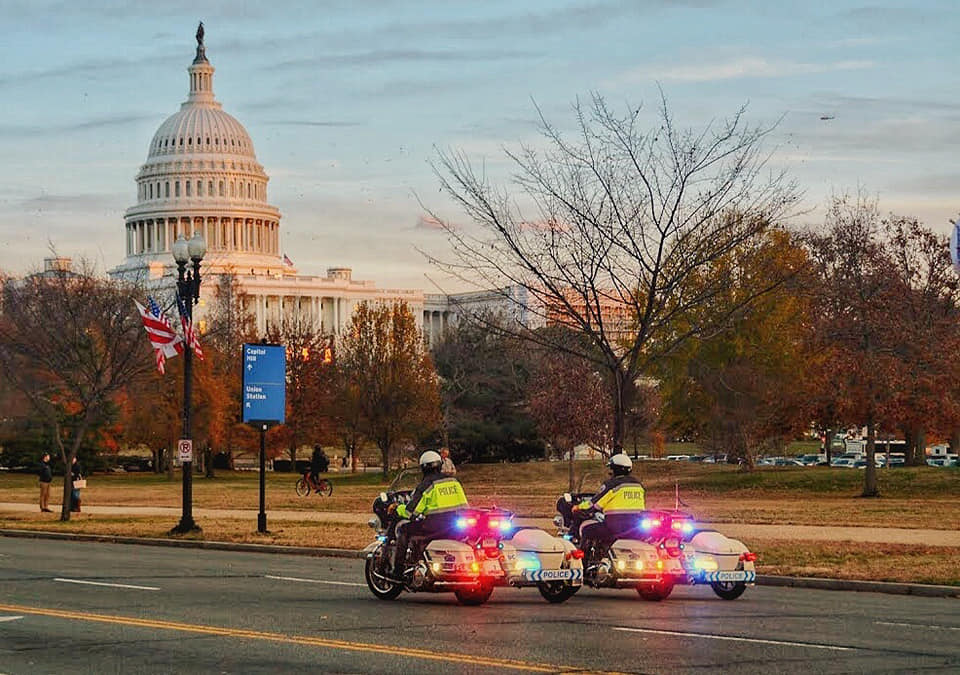 WASHINGTON – Two young men appearing in their late teens shouted the words "monkeypox faggots" at a gay male couple walking along 7th Street, N.W. in the city's Shaw neighborhood on Sunday, Aug. 7, before punching the two men in the face and head in an incident that D.C. police have called a suspected hate crime.
The gay men were treated and released at Howard University Hospital for head and facial bruises, with one of the two receiving stitches for a deep cut on his upper lip, according to one of the victims who spoke to the Washington Blade.
The victim, an Alexandria resident who asked that he and his partner, a D.C. resident, not be identified by name, said the attackers were part of a group of four or five young men appearing to be between 17 and 19 years old and two young women accompanying them. He said the group crossed paths with the gay couple around 5:40 p.m. in front of a store on the 1700 block of 7th Street, N.W., as the couple was walking to a nearby bus stop on Rhode Island Avenue.
The victim who spoke to the Blade said a nearby witness called D.C. police, who arrived within a few minutes as the two attackers and the other young men with them fled the scene. He said although an ambulance arrived on the scene, one of the police officers drove the couple to nearby Howard University Hospital, where they spent about six hours in the emergency room.
The couple had spent part of that 90+ degree day at the city's Banneker Pool and later stopped at the Kiki gay bar on U Street, N.W. before taking what the victim who spoke to the Blade said was a leisurely walk from Kiki via 7th Street on their way to the bus stop, where they planned to take the bus to his boyfriend's Northeast D.C. house.
As the couple walked south on 7th Street about a block from their destination on Rhode Island Avenue they crossed paths with the group of teenagers in front of a store that a D.C. police report says was at 1731 7th St., N.W.
"They were about 17 to 19 years old," the victim who spoke to the Blade said. "And one of them started saying stuff like, hey, look at these monkeypox faggots and some not so nice stuff like that," he said.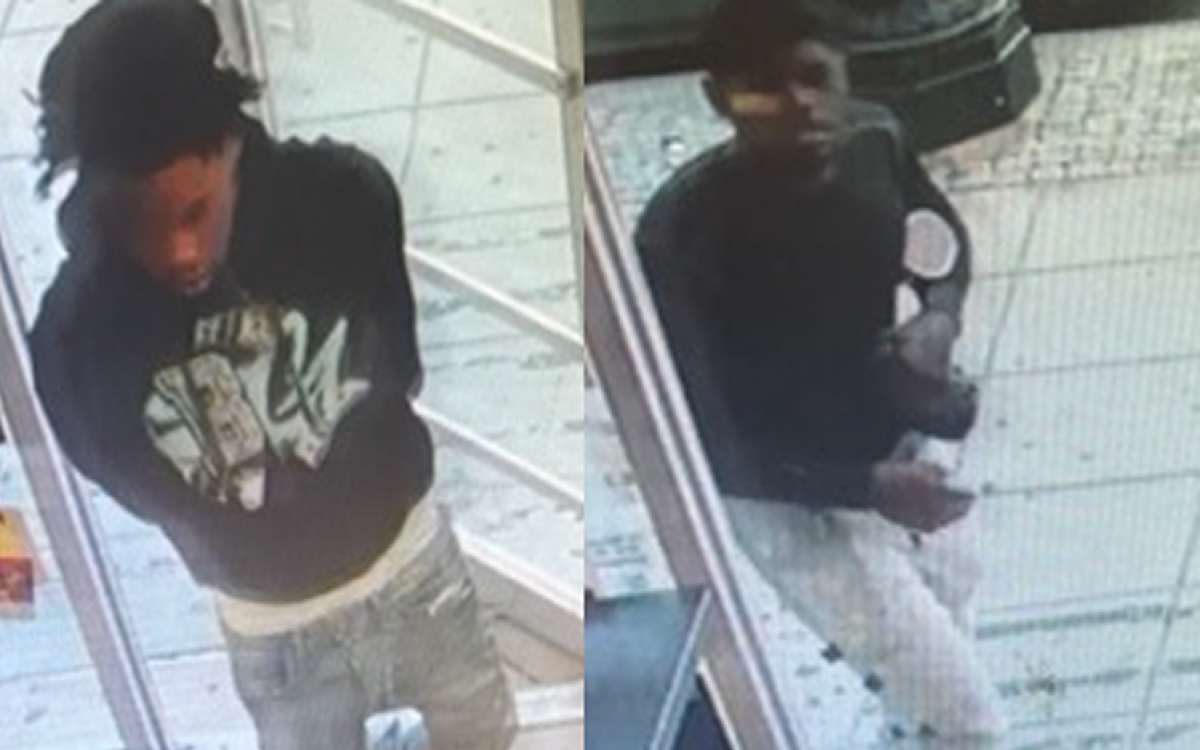 "We turned around to walk away and one of them came up behind me and got my attention and then sucker punched me and then hit me again and then hit my boyfriend in the face," the victim said. "And another person hit him in the face as well," he said. "And then someone across the street called the cops. And then the cops came, and they scattered off."
To the couple's surprise, the two young women remained on the scene and apologized for the actions by the guys they were with.
"So, I said something like thanks for the apology, but this is the kind of people you hang out with," the victim recounted. "And one of them said their dad was gay, and they kind of walked away before the cops got there," he said. "It was nice of them to apologize I guess for the other people."
The D.C. police report lists the incident as having two offenses, a simple assault against the two men and a misdemeanor destruction of property related to the destruction of a pair of sunglasses worn by one of the two men that were damaged in the assault against him.
The report also lists the incident as a suspected "Sexual orientation – Anti-Gay" hate crime.
As in all incidents of violent crime, D.C. police call on members of the public to contact the police with information about an incident like this to call police at 202-727-9099 or text a tip to the department's TEXT TIP LINE at 50411.
D.C. LGBTQ+ community services center closes after finances collapse
Earlier this year the entire Board of Directors had resigned, raising the question of whether Casa Ruby could legally operate without a board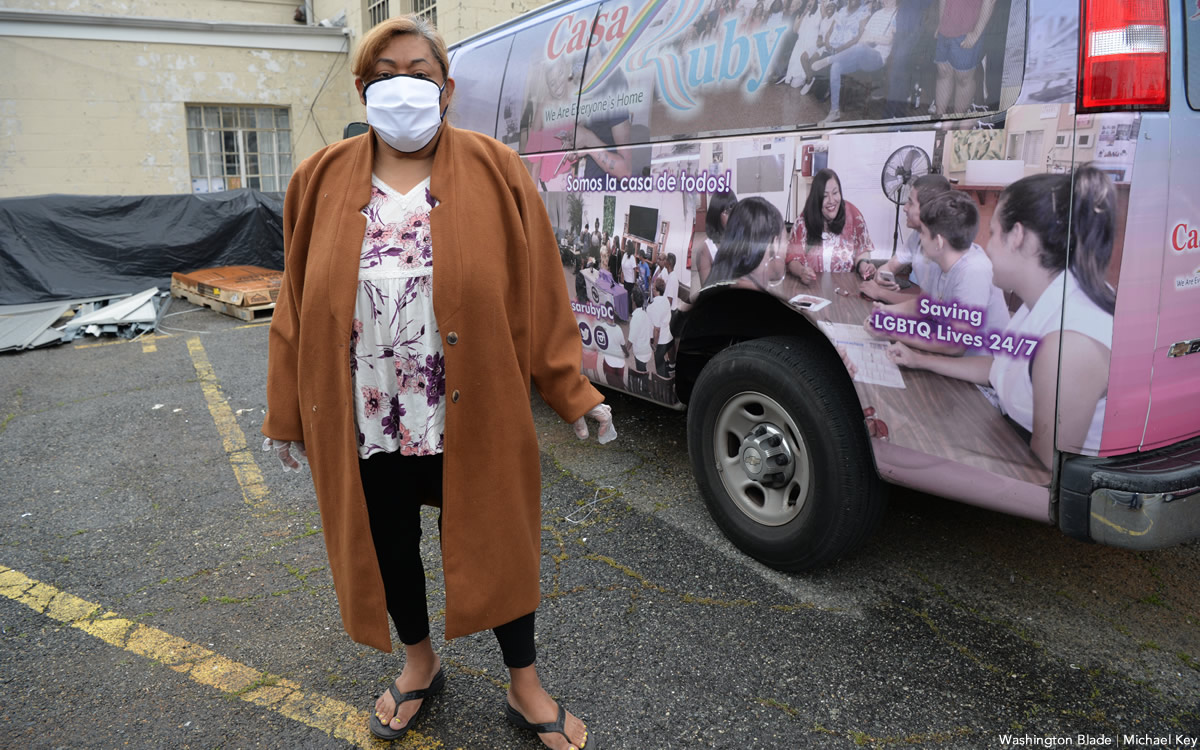 WASHINGTON – Casa Ruby, the D.C. LGBTQ community services center that provided transitional housing services for homeless LGBTQ youth and adults and support for LGBTQ immigrants, has shut down all of its programs after it lost most of its city funding, one of its few remaining employees told the Washington Blade.
Tania Cordova, a Casa Ruby official who has coordinated the group's LGBTQ immigrant services program, said a failure to pay the rent for Casa Ruby's offices and rental homes for its transitional housing program made it impossible for the remaining staff of about 10 employees to continue any of the group's programs.
The Casa Ruby shutdown this week took place nine months after Ruby Corado, the group's founder and longtime executive director, resigned last October. She announced her resignation less than a week after the D.C. Department of Human Services disclosed it would not renew an annual Casa Ruby grant of what was said to be $850,000 to operate a low-barrier shelter for LGBTQ people.
At the time of her resignation, Corado said Casa Ruby's then-Government Affairs Director Alexis Blackmon would assume the position of interim executive director while a search took place for a permanent director. But Blackmon resigned from the interim position a short time later and Casa Ruby announced that Jackie Franco, one of its managers, would serve as interim leader for the group with the title of Chief of Staff.
According to Cordova and others familiar with Casa Ruby, who spoke on condition of not being identified, Corado retained full control of Casa Ruby's finances and made all key decisions despite her claim to have resigned. Cordova and other Casa Ruby staffers have also pointed out that Corado since the time of her announced resignation has spent most of her time in El Salvador operating, among other things, a Casa Ruby she opened in the capital city of San Salvador.
Corado told the Blade in an interview in May that the Casa Ruby board approved the creation of the Casa Ruby in El Salvador. Among its objectives, Corado said, was to provide services for LGBTQ Salvadorans so that they would not be forced to immigrate to the U.S.
Neither Corado nor Franco could immediately be reached this week for comment on the claim by the Casa Ruby staff that they had shut down the D.C. Casa Ruby's operations.
One source familiar with the D.C. Casa Ruby said there were only about 10 staff members left as of June of this year. Cordova said that as of earlier this year, the entire Casa Ruby Board of Directors had resigned, raising the question of whether Casa Ruby could legally operate without a board.
The Washington Post reported this week that Casa Ruby employed as many as 100 people as of 2020, eight years after Corado founded the group in 2012.
In its 2020 IRS 990 finance report, which all nonprofit organizations are required to file each year, Casa Ruby reported its total revenue for the year was $4,161,905, with most of the funds coming from D.C. government grants. The 2020 report, the latest one the IRS has released, also shows that Corado's salary and total compensation for that year was $260,416.
Casa Ruby sources said the group filed a request for an extension of the deadline for filing 2021 IRS 990 report because Corado had not provided the needed financial information. The sources said that while the D.C. government has withheld several hundred thousand dollars in grants for Casa Ruby in the past year or two due to "noncompliance" with the terms of the grants, Casa Ruby has continued to receive funds from private donors. And the staff has not been informed by Corado, according to the sources, on how the private donor funds have been used.
In her interview with the Blade in May, Corado said she believes the Department of Human Services, which has provided much of Casa Ruby's D.C. government funding, as well as the mayor's office, was retaliating against her for her outspoken criticism of the city's handling of programs for the homeless and other programs.
The Department of Human Services has not responded to repeated requests by the Blade for its specific reasons for determining that Casa Ruby was not in compliance with the DHS grants, which prompted DHS to cut off its funds for those grants.
The Menkiti Group, the company that owns the building at 7325 Georgia Ave., N.W., which Casa Ruby used as its headquarters and for the low barrier shelter, claims in a Landlord Tenant Court filing that Casa Ruby owes the company over $1 million in unpaid rent and late fees, among other expenses. Corado told the Blade last year that she withheld some of the rent in a dispute over what she said was the owner's failure to maintain the building that led to multiple violations in the city's fire and building code.
A spokesperson for the company told the Blade last year that Corado agreed to a lease that holds the tenant responsible for all needed repairs for the building. Casa Ruby has since moved out of that building.
The landlord for two smaller buildings in the Dupont Circle area in which Casa Ruby rented space have also filed eviction notices for failure to pay the rent.
Cordova said that the Union Temple Baptist Church, which rented four small townhouses to Casa Ruby where Cordova helped to operate the group's LGBTQ immigrant services program, filed for eviction in court over failure by Casa Ruby to pay the rent. The church owns the buildings. Cordova said the immigrant occupants of the buildings as well as she, who lived in one of them, were forced to move out.
"Everything is closed," Cordova said. "Nobody is going there to get services because there is nobody to provide the services," she said. "We don't have an office, we don't have office supplies, we don't have an internet. How are we going to provide services?"
D.C.'s Duke Ellington arts school theater not renamed after Chappelle
The renaming was postponed after anti-transgender jokes in Chappelle's Netflix special "The Closer" sparked controversy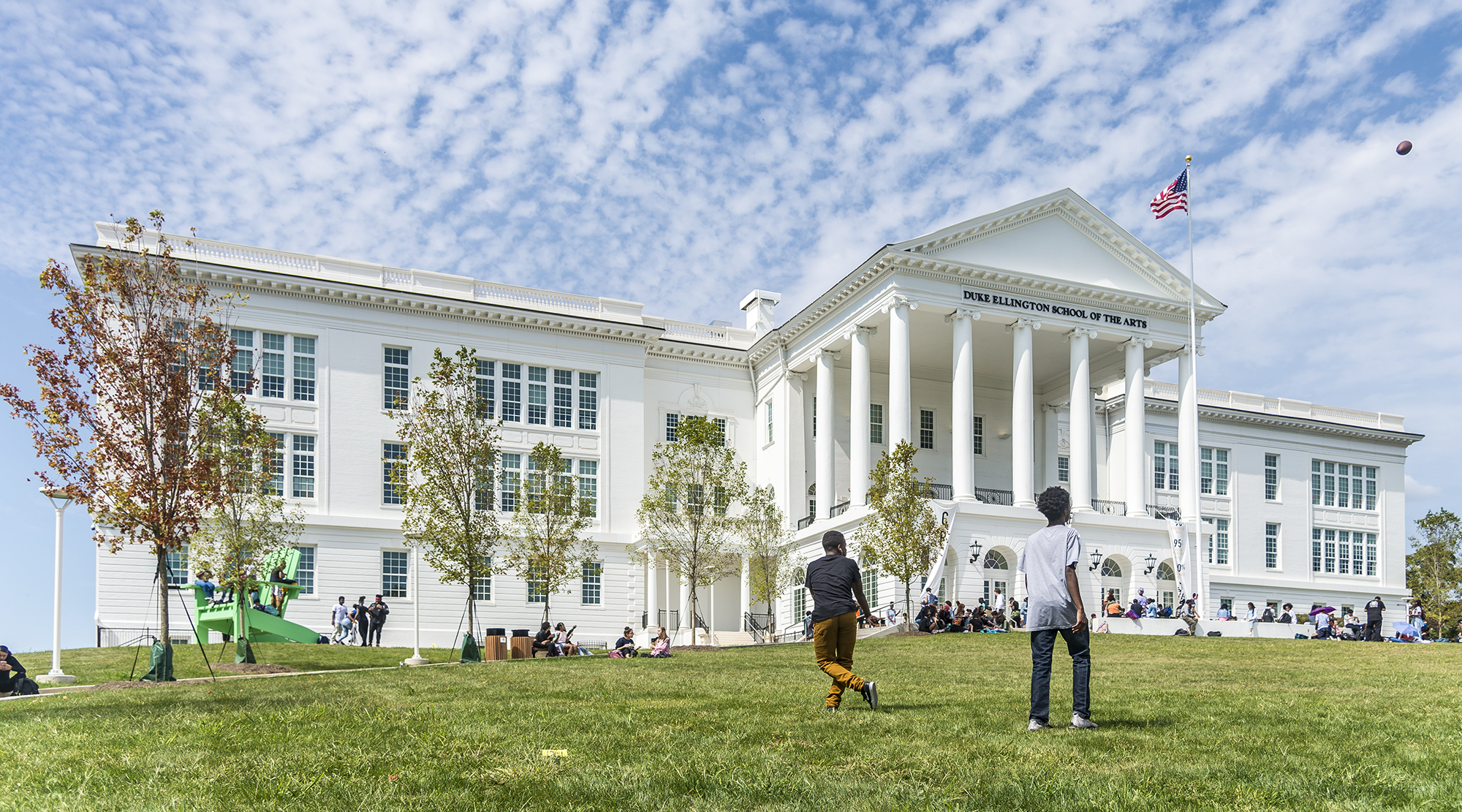 WASHINGTON – The Duke Ellington School for the Arts on Monday officially renamed its theater, but not after Dave Chappelle, the school's most famous alumni, as had been expected.
The renaming was initially scheduled for Nov. 23, 2021, it was postponed after anti-transgender jokes in Chappelle's Netflix special "The Closer" sparked controversy. Chappelle himself eventually helped choose a different name for the theater, saying that he did not want students to feel upset with his name being on it, since "the idea that my name will be turned into an instrument of someone else's perceived oppression is untenable to me."
The theater is now called the Theater for Artistic Freedom and Expression, and in an interview with NBC4, Chappelle said that he chose to highlight artistic freedom because "that's what I would want for myself, and that's what I want for every student that goes to this school."
"And I do feel like if that's threatened, then the society at large is threatened," Chappelle said. "If artists feel stifled, then everyone's stifled. And I feel like artists have a responsibility to really be true to their art right now."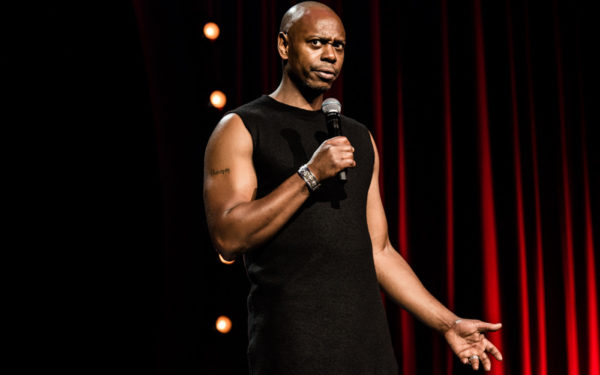 Chappelle has previously included anti-trans jokes in his comedic repertoire.
He has previously made jokes about former President Trump's decision to ban trans service members from the military and the possibility of Caitlyn Jenner posing nude on the cover of Sports Illustrated. However, in a one-on-one interview with the Washington Blade in August 2017, Chappelle denied being transphobic.
"I wouldn't consider myself that because I'm not even sure what the term means," Chappelle said. "I'm not an obstructionist of anybody's lifestyle, as long as it doesn't hurt me or people I love and I don't believe that lifestyle does."
Chappelle also called North Carolina's House Bill 2, which prohibited trans people from using public restrooms consistent with their gender identity as "fucking absurd" and "clearly a mean-spirited law" designed to deny trans people their basic humanity.
While Chappelle has at times defended the LGBTQ community and has denied being transphobic, trans activists and students at the Ellington School alike have expressed discomfort with his apparent lack of understanding and empathy about the ways his jokes harm trans people.
"I appreciate a good joke as much as anyone. But when jokes lead to dehumanization, violence and death aimed at trans people, that's when a line has been crossed and it has to be called out," the late-Monica Roberts, a trans activist of color from Houston, said in response to Chappelle's comments to the Blade.
In light of this controversy, which has only gained more airtime since "The Closer" premiered in 2021, Chappelle chose to take the focus off of himself by supporting an alternate name for the Ellington School's theater. Currently, students at Duke Ellington — many of whom are LGBTQ — have access to "listening sessions" planned by the administration in which they can air their thoughts about the theater's renaming.