Gay Ukrainian's family trapped in Kyiv enduring chaos & daily bombings
A gay man from Ukraine who lives in D.C. with his husband says his mother-in-law remains hunkered down in her apartment in Kyiv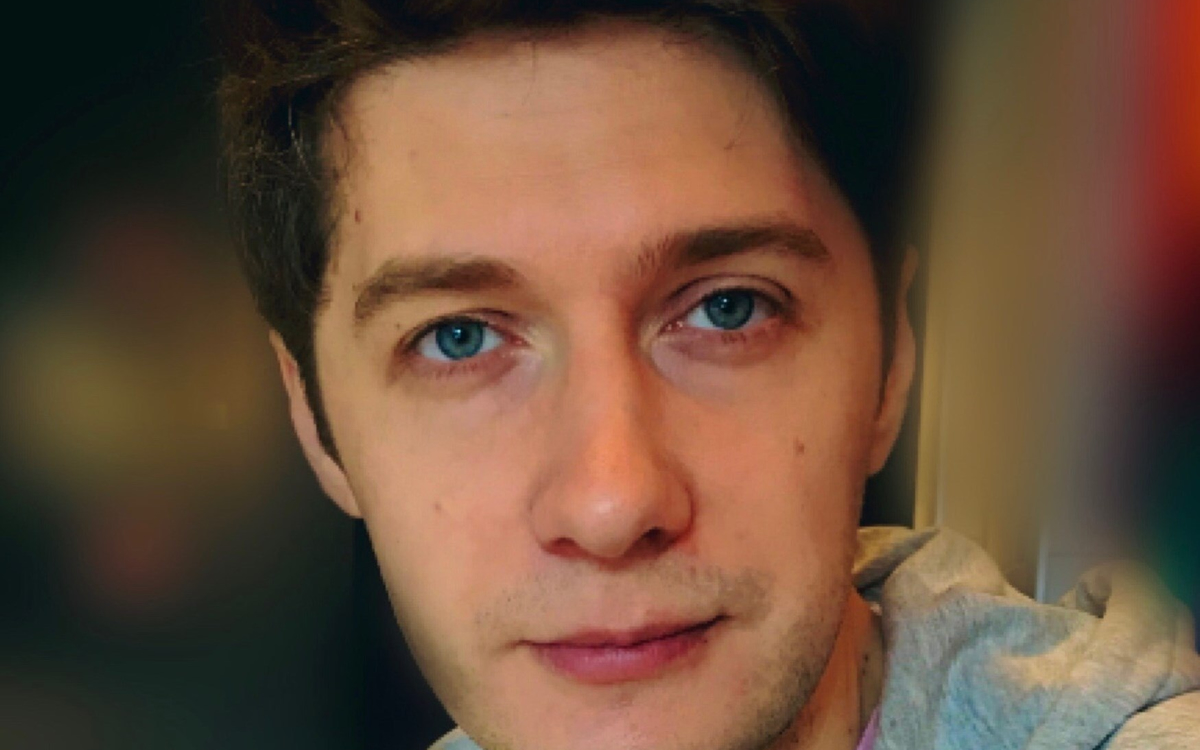 CHEVY CHASE, DC – A gay man from Ukraine who lives in D.C. with his husband says his mother-in-law remains hunkered down in her apartment in the country's capital.
"She tells herself that everything's fine," Serge Duka told the Washington Blade on March 1 during a telephone interview. "That's her way of coping with the whole situation."
Duka, who lives in Chevy Chase, first spoke with the Blade a week after Russia began its invasion of Ukraine.
He said he and his husband wanted his mother-in-law to leave Kyiv before the war, but "a friend of a friend" convinced her to stay. Duka repeatedly stressed he didn't think Russian President Vladimir Putin would follow through with his threat to invade Ukraine.
"She is not in particularly good health," said Duka on March 1, again referring to his mother-in-law. "She's almost 70 years old and we don't want her out there. We don't want her to leave her apartment."
Duka on Wednesday told the Blade in a second telephone interview that his mother-in-law with whom he and his husband speak every day remains in her Kyiv apartment.
Duka said there are "buildings that are destroyed" in the area of Kyiv where his mother-in-law lives, but her building "still stands." Duka also told the Blade that it would prove difficult for his mother-in-law to evacuate Kyiv because the situation at the city's train station is chaotic.
"She won't be able to wrestle her way in," said Duka.
Duka lived in Kyiv for seven years before he and his husband moved to the U.S. at the end of 2013 and asked for asylum because of the anti-gay persecution they suffered in Ukraine. Duka is from Rivne, a city in western Ukraine that is near the country's borders with Belarus and Poland.
Duka on March 1 said his parents go to a makeshift bomb shelter that "they basically created less than a week ago in the basement of their apartment building" several times a day.
"No one expected that," he said. "The expectation was the war would be in the entire east side (of Ukraine) and not the west side. They go there at least three to four times a day on a daily basis because of the air raids from Belarus."
Duka on Wednesday told the Blade his parents' situation has not changed.
"My parents are relatively safe," he said.
"They run to the shelter down the street four times a day," added Duka. "It's not getting any worse. It's not getting any better. They're tired, angry."
The invasion continues to spark worldwide condemnation and sweeping sanctions against Russia, Putin and members of his inner circle.
Magomed Tushayev, a Chechen warlord who played a role in the anti-LGBTQ crackdown in his homeland, died during a skirmish with the Ukrainian military's elite Alpha Group outside of Kyiv.
Media reports indicate Russian Orthodox Patriarch Kirill on Sunday categorized Russia's invasion of Ukraine as a struggle to protect two separatist regions in the eastern part of the country from "gay parades." Russian authorities on March 5 announced they had detained Brittney Griner, a member of the WNBA's Phoenix Mercury, at Moscow's Sheremetyevo Airport after she allegedly had hashish oil in her luggage.
A White House official previously told the Blade the Biden administration has "engaged directly" with LGBTQ Ukrainians and other groups that Russia may target if it gains control of their country. Insight and other organizations inside Ukraine continue to raise money to support LGBTQ Ukrainians in Kyiv, Kharkiv and other cities under Russian attack. LGBTQ advocacy groups in neighboring countries and around the world have also backed these efforts.
Former Ukrainian President Viktor Yanukovych's decision in 2013 to reject an agreement that would have brought his country closer to the European Union sparked a protest movement that culminated with violent clashes in Kyiv's Maidan square. Yanukovych, who was allied with Putin, resigned and fled to Russia.
"Back then Russia created a huge campaign against the European Union and one of the main talking points was the point that they called Europe Sodom," Duka told the Blade on March 1. "The Ukrainian people were targeted with all these stories about how there was 58 genders in Europe and children will be forced to change genders … they will give your children to gay people and all sorts of crap."
Duka also said he thinks Russia funded neo-Nazi groups in Ukraine that targeted gay people. He noted to the Blade that his now husband was an LGBTQ activist and "was targeted heavily on the internet."
"That's one of the reasons why we left," said Duka.
Duka said he and his husband continue to watch the news for updates on the war.
"When I sleep, he watches the news," he said. "When he sleeps I watch the news and we are talking to our parents and relatives."
Duka said he and his husband also feel helpless.
"There's basically nothing much I can do," he said.
Duka said the U.S. government has done "everything" it can do outside of sending troops to Ukraine, which he does not support.
"If they actually start the Third World War, it will be in Ukraine," he said.
"If Russia started to fire nuclear weapons, they'll be dead," added Duka, referring to his family.
This week, President Biden announced a ban on Russian oil and natural gas as part of a crippling sanctions regime now joined by many businesses, including Visa, MasterCard, and American Express. A Polish plan to deploy jet fighters to Ukraine via an air base in Germany was rejected by the United States as too risky.
Amid the intense bombing of Kyiv, Ukrainian President Zelenskyy has appeared defiant and even broadcast a live message from his presidential offices this week. A 40-mile Russian convoy outside the capital remains stalled amid reports of problems with fuel and mechanical breakdowns.
For the latest LGBTQ+ News on the Russian invasion, please visit our website.
D.C.'s Children's Hospital targeted by Libs of TikTok over trans care
Anti-LGBTQ+ right-wing Twitter account cited incorrect claims by hospital employee about female to male trans surgery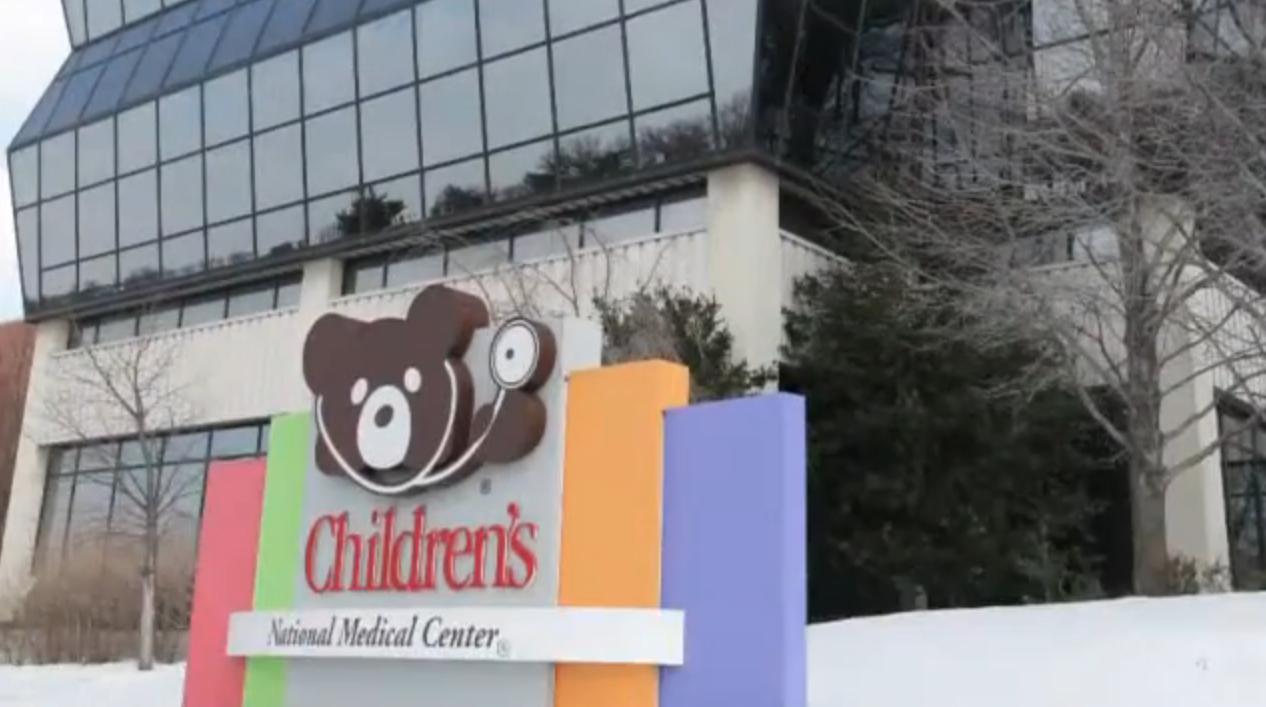 WASHINGTON – D.C.'s Children's National Hospital has become the target of threatening phone calls, email messages and social media postings after a widely read far-right Twitter account known as Libs of Tiktok posted an incorrect report claiming the hospital routinely performs hysterectomies on transgender patients under the age of 18.
Libs of TikTok founder Chaya Raichik included in her Aug. 25 posting audio recordings of two Children's National Hospital telephone operators who the hospital says incorrectly stated that a transgender boy as young as 16 would be eligible for a hysterectomy.
"We do not and have never provided gender-affirming surgery for anyone under the age of 18," according to an emailed statement the hospital media office sent to the Blade. "In fact, in D.C. you cannot perform a hysterectomy in a minor without a court order," the statement says.
"We do not provide hormone therapy to children before puberty begins," the statement continues. "Care is individualized for each patent and always involves families making decisions in coordination with a team of highly trained pediatric specialists," it says.
"None of the people who were secretly recorded by this activist group deliver care to our patients," says the statement. "The information in the recording is not accurate. To reiterate, we do not and have never performed gender affirming hysterectomies on minors," it says.
The statement added, "Since the spreading of misinformation on Twitter, we have been the target of a large volume of hostile phone calls, social media messages and emails."
The Washington Post has reported that the harassment encountered by the hospital has included social media posts suggesting that it be bombed, and its doctors placed in a woodchipper.
According to the Children's National Hospital's statement; "Children's National Hospital is committed to fostering a welcoming and inclusive environment for all and to serving our LGBTQ+ patients and families in the full spectrum of their care."
Threats and harassing calls and email messages were directed at Boston's Children's Hospital earlier this month over what the hospital says were similar false claims on social media that it was performing hysterectomies on transgender youth under the age of 18.
Libs of TikTok, which has often promoted "groomer" discourse that falsely linked LGBTQ teachers and parents to pedophilia, began to make a variety of false claims regarding Boston Children's. One allegation included the lie about Children's offering gender-affirming hysterectomies to children under 18 years old.
Journalist Martha Bebinger with WBUR,  Boston's NPR news station, noted the campaign started last week with criticism of a video posted on the hospital's website about hysterectomies. Several conservative social media accounts shared posts about the video on Twitter. The hospital performs hysterectomies on patients 18 and older, but not on children as some of the posts claimed.
"We condemn these attacks in the strongest possible terms, and we reject the false narratives upon which they are based," Boston Children's said in a statement. "We are working with law enforcement to protect our clinicians, staff, patients, families and the broader Boston Children's Hospital community and hold the offenders accountable," the statement added.
For over two years, a Brooklyn real estate agent and fanatical adherent of far-right extremist ideology, Chaya Raichik, has wreaked havoc via her social media accounts 'Libs of Tik Tok', attacking LGBTQ+ people with special emphasis on spreading lies and propaganda about transgender people.
When Raichik attacked Boston Children's Hospital, spreading lies and falsehoods about the healthcare facility's treatment of transgender youth. Her 'call to arms' was then joined by conservative journalist and anti-LGBTQ+ activist Christopher Rufo and The Daily Wire's Matt Walsh, a vehement anti-Trans pundit.
The resulting chaos including death threats against Children's clinicians and staff was acknowledged by a spokesperson for the Boston Police who told the Blade that officials had stepped up security to augment the efforts by the hospital to protect its staff and that an investigation had been launched.
The United States Department of Justice has also launched an investigation into the threats according to an announcement by the United States Attorney for the District of Massachusetts, Rachael Rollins.
In a lengthy statement issued by GLAAD, the organization wrote:
"Libs of TikTok is synonymous with maliciously targeting LGBTQ organizations, people, and allies by posting lies, misinformation, and blatant hate," said a GLAAD spokesperson. "Meta and Twitter continue to profit from accounts like Libs of TikTok as doctors and staff members of Boston Children's Hospital, and other providers of healthcare to transgender people, receive death threats and hate.
"These companies are complicit in hosting content which expresses malicious falsehoods and which incite anti-LGBTQ hate. This is the latest in a long pattern of blatant inaction from the platforms to content that directly leads to the recent rise in real world violence and harassment facing LGBTQ people."