As One Breaks New Ground with Opera Santa Barbara
As One is a collaborative work from composer Laura Kaminsky and co-librettists Mark Campbell and Kimberly Reed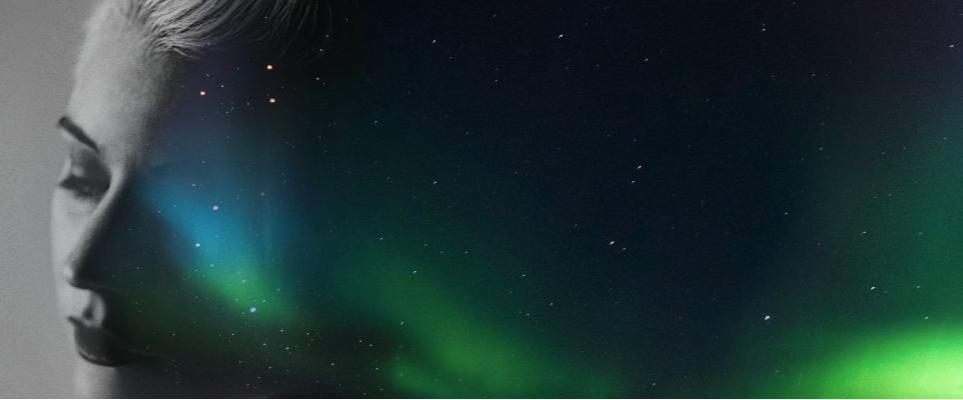 By Bekah Wright | SANTA BARBARA – Two voices come together in the opera As One. Their purpose: to portray the strength of its main character, Hannah, as she discovers her transgender identity.
This contemporary opera celebrates its 50th production at Opera Santa Barbara's Lobero Theatre on March 25 and 27. "Opera Santa Barbara is excited to bring this uniquely American piece to Santa Barbara for the first time," Opera Santa Barbara's Director of Operations Zach Mendez says. "As One is a reflection of humanity, overcoming adversity, and a representation of a transgender experience – subject matters that are extremely important and timely."
As One follows Hannah, a transgender woman, as she embraces her gender identity and, in a world that doesn't accept her, finds peace and self-love. Particularly poignant is the timing of the Opera Santa Barbara production, which leads up to the March 31 celebration of Transgender Day of Visibility. Another milestone to be recognized during the opera's Santa Barbara run is the announcement of the True Voice Award, a new initiative from As One's creators and the Washington National Opera to create opportunities and training for trans opera singers.
"As One is one of the most significant American operas that exists in this moment," Alexandra Enyart, the transgender opera conductor of As One says. To Enyart, it's a powerful coming of age story about what it means to be a woman. "It's about finding yourself and figuring out who that is in a world," she says. "So often, society puts people in boxes and creates expectations that aren't based in reality. For Hannah, it's everyone telling her she's a boy when she knows that's wrong."
Hannah's journey from "the perfect boy" to discovering the power of being her true self is told in a three-part narrative through 15 songs. Bringing her voice to the stage are two Opera Santa Barbara Chrisman Studio Program alumni — baritone Evan Bravos (2019, Music Academy of the West's Cold Mountain), and mezzo-soprano Ashley Kay Armstrong taking on the role of Hannah who portrays Hannah Before (2019, Opera Santa Barbara's Eugene Onegin). The 75-minute, chamber opera is accompanied by string quartet.
As One is a collaborative work from composer Laura Kaminsky and co-librettists Mark Campbell and Kimberly Reed. Commissioned by The American Opera Project (AOP), As One had its world premiere in 2014 at the Brooklyn Academy of Music. Since then, it's traveled the globe and had Opera America magazine proclaim it the most produced new opera in North America.
Enyart, who's conducted six As One performances, including one in Australia, As One provides audiences a unique experience. "It's a chance to sit down with a person and hear their story versus serving as a talking point on transgender. Being presented in this way makes it very powerful." 
Directing the Opera Santa Barbara production will be Amy Hutchison.
To open up dialogues, Opera Santa Barbara has scheduled a series of special events to raise awareness and celebrate the transgender experience. Creative Consultant Jonathan Muñoz-Proulx, the Director of Cultural Programming for Pasadena's A Noise Within Theatre, is overseeing these programs. Leading up to As One's debut will be a March 24 panel discussion featuring Kaminsky, Campbell and Enyart at the Museum of Contemporary Art Santa Barbara. The open event will be both live-streamed and have limited seating. Also potentially in the works is a special choral piece that would feature all those who've portrayed Hannah in As One productions during Transgender Day of Visibility.
What Enyart hopes audiences take away from As One: "People who are transgender are the same as everyone else – we're more similar than different. Ultimately humans are just humans." She adds, "I hope this piece encourages everyone to experience the joys of saying yes to yourself."
Reserved tickets can be purchased online at lobero.org, and are currently priced at $149 and $99. A limited number of You Decide! Tickets (pay-what-you-choose) are also available by phone only through the Lobero Box Office, at (805) 963.0761, thanks to a generous grant from the Holly and Walter Thompson Foundation, Bank of America, N.A. Co-trustee.
All patrons must provide proof of vaccination against COVID-19 or negative test within the last 72 hours accompanied by picture ID.  In accordance with the latest State and County guidance, patrons will NOT be required to wear a face covering. Detailed health protocols can be found on the Lobero website.
LOCATION
Lobero Theatre
33 E Canon Perdido St
Santa Barbara, CA 93101
CAST & CREDITS
DIRECTION
Director:Amy Hutchison
Conductor:Alexis Enyart
ARTISTS
Hannah Before- Evan Bravos
Hannah After- Ashley Kay Armstrong
Acclaimed countertenor joins LA Opera for 'Eurydice' premiere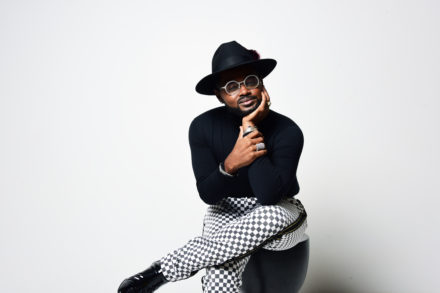 Renowned countertenor John Holiday is about to bring his remarkable talents to Los Angeles, as he stars in a world premiere at the LA Opera.
Holiday has made a name for himself as an operatic countertenor – a male singer who sings in the range of a woman – with performances around the world, from Portland to the Met in NYC to the Dutch National Opera. He has dazzled critics with his performances, with the New Yorker calling his voice "a thing of astonishing beauty" and the Los Angeles Times lauding him as "One of the finest countertenors of his generation."
His newest role begins this weekend at the Dorothy Chandler Pavilion, when he takes the stage as "Orpheus's Double" in Matthew Aucoin's "Eurydice," a world premiere opera based on the classic Greek myth of Orpheus, who descends to the underworld in an effort to win back his bride from Hades with the unparalleled beauty of his musical gifts. The same myth is also the basis for the current Broadway hit, "Hadestown."
In his new opera, Aucoin partners with playwright Sarah Ruhl to reimagine the ancient myth for a modern age, unfolding the tale from the heroine's point of view. Tragically killed on her wedding day, a young bride descends into the underworld, where she reconnects with her adoring father. Presented with the opportunity to return to her husband in the world of the living, she must choose between the two men she loves. The title role will be performed by Danielle de Niese.
Holiday, whose previous work includes world premieres of "We Shall Not Be Moved" and "Paradise Interrupted," is not just known for opera. He has performed in several other genres, and often blends African American musical traditions of jazz, R&B, and gospel with opera in his solo performances.
The New Yorker highlighted him in a videotaped performance from a crypt Harlem, for a piece called "Bringing Gospel to the Opera." In the videos below, you can see him performing classic American standards "Fly Me to the Moon" and "Summertime" in recordings made as part of New York's WQXR Radio's Classical Beer Jam series.
"Eurydice" runs February 2-23 at the Dorothy Chandler Pavilion. You can find more info and tickets at the LA Opera website.
A trailer for the opera is below.