Brian Justin Crum brings Freddie Mercury roaring back to life
'America's Got Talent' star joins the Gay Men's Chorus of Los Angeles for the ultimate rock show on April 2 and 3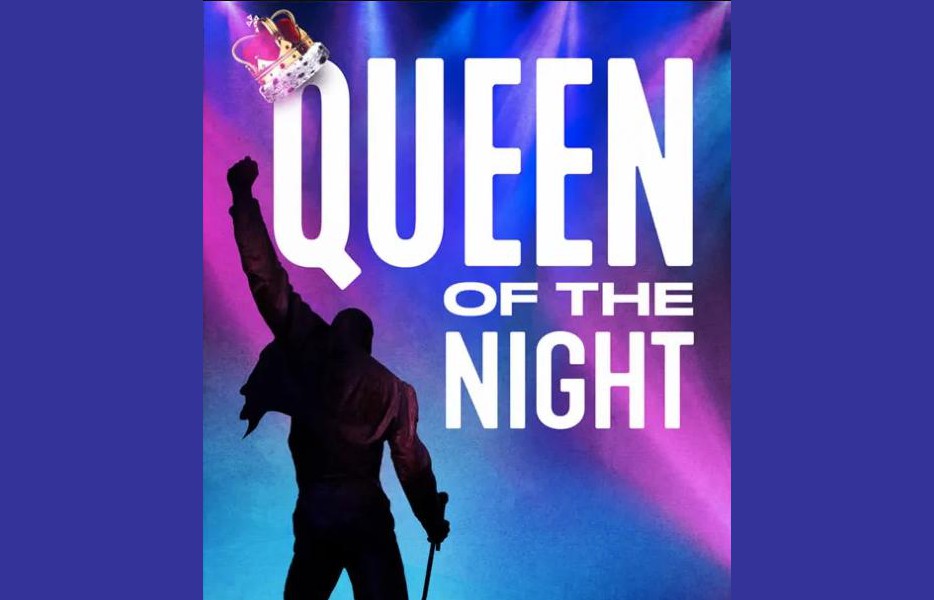 LOS ANGELES – They will be nights to remember. The regal Royce Hall of UCLA will be transformed as the extravaganza venue spotlighting QUEEN of the Night. QUEEN will literally "rock you" on April 2 and 3 by weaving together an incredible meld of talent.
The production features the bright new talents of Brian Justin Crum, the breakout star from "America's Got Talent" and LA Opera's rising star, the stunning Alaysha Fox. They will be entwined with the classic magic of the iconic powerhouse, the Gay Men's Chorus of Los Angeles, and united in spectacle, they will channel forth the spirit of Freddie Mercury and Queen with a dozen sense erupting anthems.
Brian Justin Crum ascends into the production he seems destined to embody. He has reincarnated Freddie before. He is a Broadway veteran of the theatrical production "We Will Rock You," and in it, sang alongside Queen members Brian May and Roger Taylor.
With piercing aqua eyes against a beastly furry chest, Crum is definitely a "thirst" inducer. Match that with a powerhouse voice that rivals Whitney Houston and Celine Dion, it is easy to see how he achieved a viral sensation with his cover of Radiohead's "Creep." That performance resulted in 100 million views while his versions of "Somebody to Love" and "Never Enough" soared on iTunes.
Crum exercises his singer-songwriter talents currently in Los Angeles. With soaring vocals and emotional storytelling, his first single "Show Me Love" reached #2 on the Billboard Dance charts. His career did not start by working its way to Broadway and the show "We Will Rock You." By the time that show came around, he was already Broadway ensconced having walked on his first stage at the age of 17. His theatrical successes have led to sold out worldwide concert tours and to his ongoing studio work.
It is small wonder that the Gay Men's Chorus has been pleading with him for years to come do a Queen-infused production. "It has finally happened!" declared GMCLA executive director and producer Lou Spisto. "He has a monster voice and in the Queen canon, he has few equals."
Besides his stunning talent, Crum's life experience as a gay man made him an inspiring extension to the Gay Men's Chorus activist artistry.
The GMCLA is renowned for artistic excellence while remaining deeply rooted in service to the Los Angeles community and beyond by promoting civil rights, tolerance, and acceptance through music. Founded in 1979 during the emergence of the gay rights movement, GMCLA has spread its message of love and acceptance with concerts across the globe and has raised its collective voice in the struggle for equality, social justice, the fight against the AIDS crisis, the fight for marriage equality, and all those seeking to find their own voice.
Crum was one of those voices. Crum came out in elementary school and was bullied for it. He shared the experience from the "America's Got Talent" stage, which further endeared him to audiences, but also furthered the awareness of pain that LGBTQ youth face. "His speaking his truth on one of the biggest shows on television seen around the world was huge for the LGBTQ+ community, and that makes his appearance with GMCLA even more significant," states Spisto.
Crum is not stuck in his past however. "I don't live in a place of victimhood," he has said. Of his animal magnetism and how he has expressed it in his music, he has stated "Something that was super important to me was for people to see me take my power. A lot of my power comes from sex. I'm very sexual. Why wouldn't I be proud of that?"
Crum is not alone on the QUEEN stage as one of the great Los Angeles talent breakouts. Lending her own brand of artistry to the extravaganza is award-winning soprano Alaysha Fox.
Fox is a stand-out member of LA Opera's Domingo-Colburn-Stein Young Artist Program where she performed recently as Dorothee in The Anonymous Lover. Having also recently been featured with the LA Philharmonic, this fall she makes her LA Opera mainstage debut in Verdi's Aida as the Priestess. She has fond memories of the Santa Fe Opera's Apprentice Program for Singers, where she sang the role of Bridesmaid in Le Nozze di Figaro.
Fox has been honored with several awards including: Winner of the Palm Springs Opera Guild Vocal Competition, Loren L. Zachary Finalist, HGO Concert of Arias Finalist, Grand finalist in the Metropolitan Opera National Council Auditions, winner of the Joan Taub Ades Vocal competition, semi-finalist in the Elizabeth Connell dramatic soprano competition, and the Lotte Lenya emerging artist award.
Her contribution to QUEEN of the Night will be encircling the mash-up productions with gorgeous arias.
QUEEN of the Night will be presented Saturday, April 2 at 8 p.m. and Sunday, April 3 at 2 p.m. at UCLA's Royce Hall, 340 Royce Drive, Los Angeles. Tickets are available at GMCLA.org starting at $30. Intermission refreshments will be on sale at Royce Hall's beautiful West Terrace. For detailed venue information go to RoyceHall.org/visit.
It will be a night where Freddie Mercury rises through the voices and energies of Los Angeles's newest and brightest. It is a night where an artistic and activist choral institution explodes into jaw dropping fabulousness. It is not a night for mere mortals, it is a night for queens.
Be a queen.
Hip-Hop's complicated history with queer representation
At 50, experts say the genre still doesn't fully welcome LGBTQ inclusion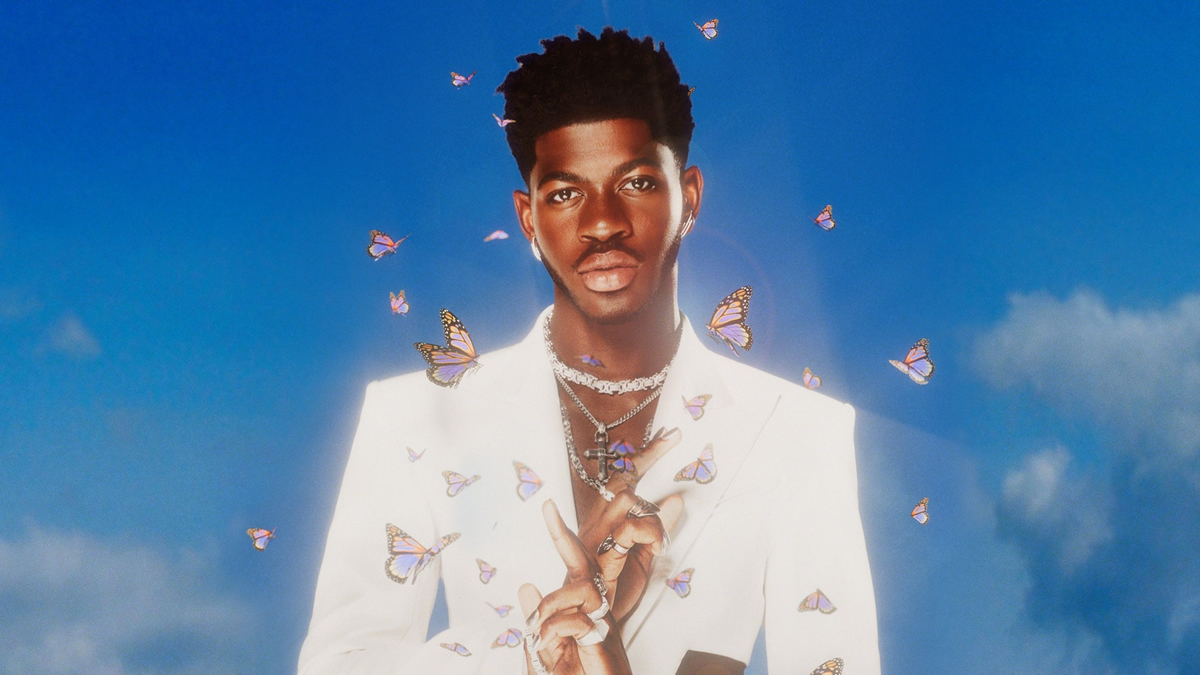 I didn't really start listening to rap until my college years. Like many queer Black children who grow up in the closet, shielded by puritanical Christianity from the beauty of a diverse world, I longed to be myself. But the affirming references I could pull from — in moments of solitude away from the wrath and disdain of family and friends — were in theater and pop music.
The soundtrack to my teenage years was an endless playlist of pop divas like Lady Gaga and Beyoncé, whose lyrics encouraged me to sashay my hips anytime I strutted through a long stretch of corridor.
I was also obsessed with the consuming presence of powerful singers like Patti LaBelle, Whitney Houston, and the hypnosis that was Chaka Khan. My childhood, an extrapolation of Tuesdays, Thursdays, Saturdays and Sundays spent in church groups, choir practices, and worship services, necessitated that I be a fan of throaty, from-the-stomach singing. But something about the way these artists presented themselves warmed my queer little heart. LaBelle wore avant garde geometric hairdos paired with heavily shoulder-padded blazers. Houston loved an elegant slender gown. And Khan? It was the voluminous red mane that gently caressed her lower back for me.
Listening to rap music in college was a political experience. My sociology classes politicized me and so it was only natural that I listened to rap music that expressed trauma, joy, and hope in the Black experience. However, I felt disconnected from the music because of a dearth of queer representation in the genre.
Nevertheless, groups like Outkast felt nostalgic. While delivering hedonistic lyrics at lightning speed, André 3000 — one half of the rap duo — mesmerized with his sleek, shoulder-length silk pressed hair and colorful, flowing shirts and trousers — a style that could be translated as "gender-bending." Despite the patriarchal presentation rampant in rap and Hip-Hop, Andr​​é 30000 represented to me, a kind of rebellious self-expression that I so badly wanted to emulate but couldn't because of the psychological confines of my conservative upbringing.
My discovery of Outkast was also sobering because it was a stark reminder of how queerness is also often used as an aesthetic in Hip-Hop while actual queer people are shunned, rebuked, and mocked. Queer people in Hip-Hop are like backstage wingmen, crucial to the development of the show but never important enough to make a curtain call.
As Hip-Hop celebrates 50 years since its inception in New York City, I am filled with joy because it's been half a century of Black people owning their narratives and driving the culture. But it's fair to ask: At whose expense?
A viral 2020 video shows rapper Boosie BadAzz, famed for hits like "Set It Off" and "Wipe Me Down," rebuking NBA star Dwayne Wade and award-winning actress Gabrielle Union-Wade for publicly supporting their then-12-year-old daughter after she came out as transgender.
"Don't cut his dick off, bro," said BadAzz with furrowed eyebrows and a gaze that kept turning away from the camera, revealing his tarnished diamond studs. "Don't dress him as a woman dawg, he's 12 years. He's not up there yet."
The responses from both Wade and Union-Wade were a mixture of swift, sarcastically light-hearted, and hopeful.
"Sorry Boosie," Union-Wade said to an audience during a live podcast appearance at Live Talks Los Angeles. "He's so preoccupied, it's almost like, 'thou doth protest too much, Little Boos.' You've got a lot of dick on your mind."
Wade also appeared on an episode of podcast, "I AM ATHLETE," and looked directly into the camera.
"Boosie, all the people who got something to say, J-Boogie who just came out with [something] recently, all the people who got something to say about my kids," he said. "I thank you because you're allowing the conversation to keep going forward because you know what? You might not have the answers today, I might not have the answers, but we're growing from all these conversations."
This exchange between the Wades and BadAzz highlights the complicated relationship between Black LGBTQ individuals and allies and the greater Hip-Hop and rap genres and communities. While Black queer aesthetics have long informed self-expression in Hip-Hop, rappers have disparaged queerness through song lyrics and in interviews, or online rants like BadAzz, outside the recording studio.
And despite LGBTQ rappers like Queen Latifah, Da Brat, Lil Nas X, and Saucy Santana achieving mainstream success, much work lies ahead to heal the trauma that persists from Hip-Hop's history of patriarchy and homophobia.
"'Progression' will always be relative and subjective based on one's positionality," said Dr. Melvin Williams said in an email. Williams is an associate professor of communication and media studies at Pace University. "Hip-hop has traditionally been in conversation with queer and non-normative sexualities and included LGBTQ+ people in the shaping of its cultural signifiers behind the scenes as choreographers, songwriters, make-up artists, set designers, and other roles stereotypically attributed to queer culture."
"Although Hip-Hop incorporates queerness in their ethos, ideas, and trends, it does not privilege the prospect of an out LGBTQ+ rapper. Such reservations position LGBTQ+ people as mere labor in Hip-Hop's behind-the-scenes cultivation, but not as rap performers in its mainstream distribution," he added.
This is especially true for Queen Latifah and DaBrat who existed in the genre for decades but didn't publicly come out until 2021. Still, both faced backlash from the Black community for daring to challenge gender roles and expectations.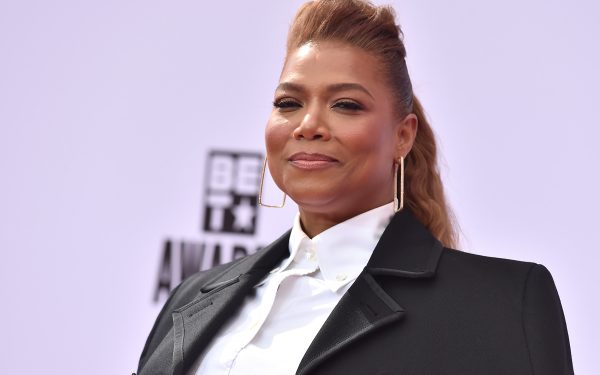 Lil Nas X also faced backlash for his music video "Montero" with satanic references, including one in which he slides down a pole and gives a character representing the devil a lap dance. Conservatives such as South Dakota Gov. Kristi Noem accused him of trying to scandalize children.
"You see this is very scary for me, people will be angry, they will say I'm pushing an agenda. But the truth is, I am," Nas X said in a note that accompanied "Montero." The agenda to make people stay the fuck out of other people's lives and stop dictating who they should be."
Regardless, "Montero" debuted atop the Billboard 100.
In an article published in "Souls: A Critical Journal of Black Politics, Culture, and Society," scholar C. Riley Snorton posited that celebrating queer visibility in mainstream media could be a problem as this kind of praise relies on artists presenting in acceptable forms of gender and sexuality expression and encourages representation that is "read alongside…perceptions of Hip-Hop as a site of Black misogyny and homophobia."
In the case of Frank Ocean, who came out in 2012 prior to the release of his album "Channel Orange," his reception was warmer than most queer Hip-Hop artists because his style of music is singing, as opposed to rapping. Because of this, his music was viewed more as R'n'B or pop.
"Frank Ocean ain't no rapper. He's a singer. It's acceptable in the singing world, but in the rap world I don't know if it will ever be acceptable because rap is so masculine," rapper Snoop Dogg told the Guardian in 2013. "It's like a football team. You can't be in a locker room full of motherfucking tough-ass dudes, then all of a sudden say, 'Hey, man, I like you.' You know, that's going to be tough."
So what's the solution for queer people in Hip-Hop? Digital media.
Williams, the Pace University professor, says that being divorced from record labels allows queer artists to be independent and distribute their music globally on their own terms.
"We witnessed this fact with artists such as Azealia Banks, Cakes Da Killa, Fly Young Red, Kevin Abstract, iLoveMakonnen, Lil Nas X, Mykki Blanco, and Saucy Santana, as well as legacy LGBTQ Hip-Hop acts like Big Freeda, DeepDickCollective, and Le1f," he said. "The music industry has experienced an increasingly mobilized market due to the rise of digital media, social networking platforms, and streaming services."
"More importantly, Black queer Hip-Hop artists are historicizing LGBTQ+ contributions and perspectives in documentaries, films, news specials, public forums, and podcasts. Ultimately, queer people engaging in Hip-Hop is a revolutionary act, and it remains vital for LGBTQ+ Hip-Hoppers to highlight their cultural contributions and share their histories," he added.
(Hip-Hop pioneers Public Enemy and Ice-T will headline The National Celebration of Hip-Hop, free concerts at the West Potomac Park on the National Mall in D.C. on Oct. 6 and 7.)