LGBTQ+ gamers targeted by white nationalist website's hate raids
Cozy.tv users descended on Twitch who reportedly spammed Twitch chatrooms, Discord servers, & flooded DMs with hateful, homophobic messages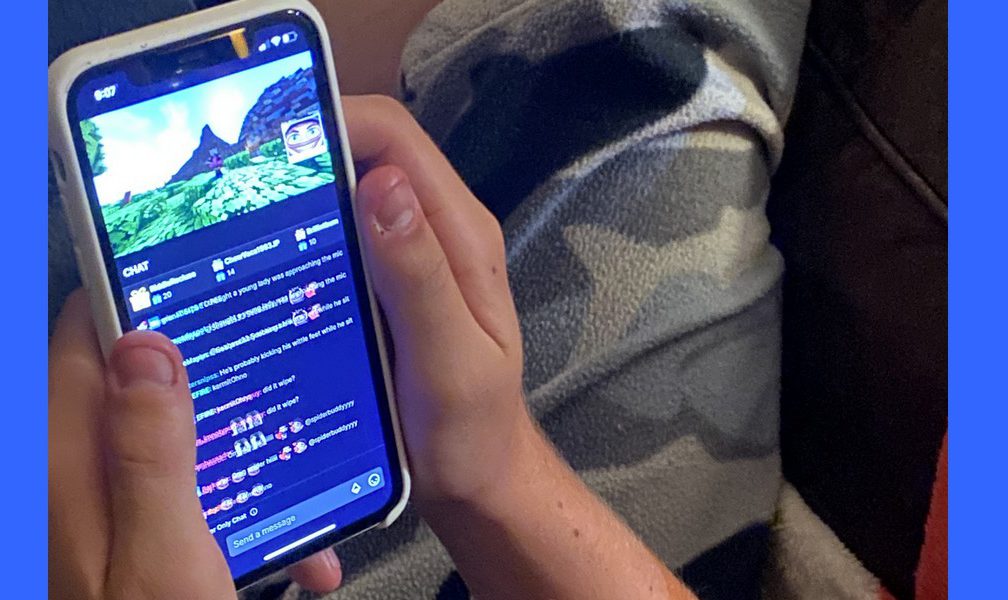 SAN FRANCISCO – A spokesperson for Twitch, the video live streaming service that focuses on video game live streaming, including broadcasts of esports competitions, acknowledged Monday that the LGBTQ+ and women users of the platform's services had been attacked in 'hate' raids this past week.
On Friday, March 11, Twitch Support notified users saying: "Over the past 24 hours, bad actors have been coordinating off-Twitch to target women and LGBTQ+ members of our community with spammy and hateful chat messages. Hate has no place on Twitch, and we've identified and suspended the Twitch accounts of the individuals participating."
Our Safety team is actively reviewing reports and suspending users in violation of our TOS. Our legal team is also involved and actively investigating. We've taken legal action against those who've harassed our community in the past and continue to take these activities seriously

— Twitch Support (@TwitchSupport) March 12, 2022
Please continue to channel ban, report and block any cases of harassment you see, and know that we are working diligently to take action as quickly as possible.

— Twitch Support (@TwitchSupport) March 12, 2022
Blaine Polhamus, contributing writer for online esports webzine Dot Esports, reported that a series of coordinated attacks sourced to Cozy.tv had Twitch users/streamers such as EarthToBre, Blizzb3ar, and xProvexx reporting a flood of users from Cozy.tv users descending on Twitch who reportedly spammed Twitch chatrooms, Discord servers, and flooded creators' DMs with hateful, homophobic messages.
Dot Esports also reported that a Twitter user xProvexx quickly found the source of these hate raids, linking it back to website Cozy.tv. Nick Fuentes, the co-founder of the right-wing extremist streaming website, made a statement both claiming credit for the waves of harassment and further encouraging it. A known white nationalist and far-right supporter, Fuentes has been banned from Twitch, Reddit, and YouTube.
Nicholas Joseph Fuentes is an American far-right and white nationalist political commentator and live streamer. The Anti-Defamation League has described Fuentes as a white supremacist. A former YouTuber, his channel was permanently suspended in February 2020 for violating YouTube's hate speech policy.
The Guardian UK reported that Fuentes is certainly the real deal of white nationalism. He attended the deadly "Unite The Right" rally in 2017 and was recently subpoenaed over his involvement in the pro-Trump insurrection on January 6 2021.
LGBTQ+ dating app Grindr moves to moderate illegal content
It announced that it is moving to moderate its platform with an AI-based system from tech start-up Spectrum Labs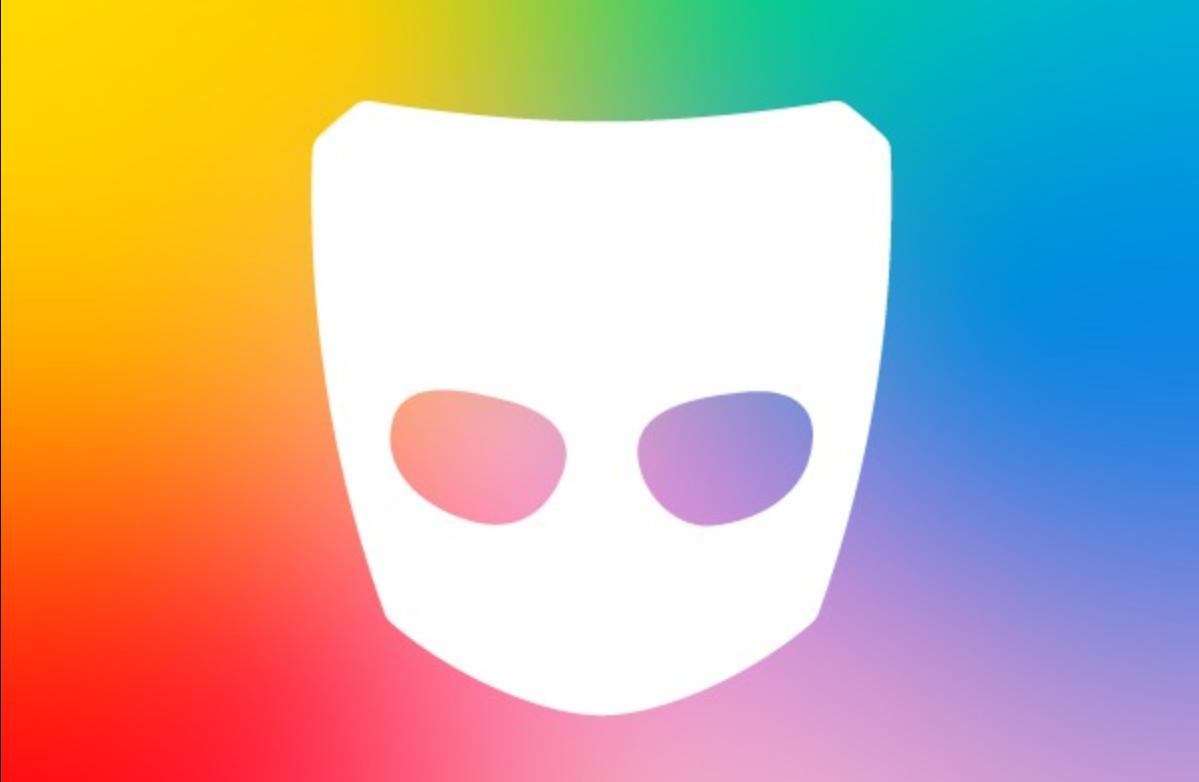 WEST HOLLYWOOD – Grindr, the largest LGBTQ+ dating app globally with roughly 11 million monthly active users in virtually every country in the world announced that it is moving to moderate its platform with an AI-based system from tech start-up Spectrum Labs.
On Thursday, AXIOS reported that for years, Grindr has chosen not to implement an AI system for content moderation, not because it didn't want to augment its keyword-based filtering system, but because it was concerned that the models weren't sensitive enough to keep users safe without introducing other types of bias.
The dating app since its launch in 2009, has grown to become a fundamental part of the queer community a spokesperson noted. Content moderation via machine learning is tricky, controversial and not always good," Grindr spokesman Patrick Lenihan told Axios.
In its reporting, AXIOS noted that "rather than simply police content for certain words or phrases, Spectrum's contextual AI service works to solve specific issues, such as identifying the sale of drugs and sex as well as trying to detect underage users."
Spectrum CEO Justin Davis said that Spectrum has a set of algorithms it has tuned over the years, but also works with each customer to make the system work for their environment. As a result, it can take weeks or months to get its tools up and running.
In addition to the issues outlined, Grindr along with other competitors and dating apps are also combatting harassment and illegal scams that cost users, according to the Federal Trade Commission, over $500 million in 2021.
"BEING Trans" visual reunion episode
BEING Trans is a six-part unscripted doc-reality podcast series that follows four transgender individuals living in Los Angeles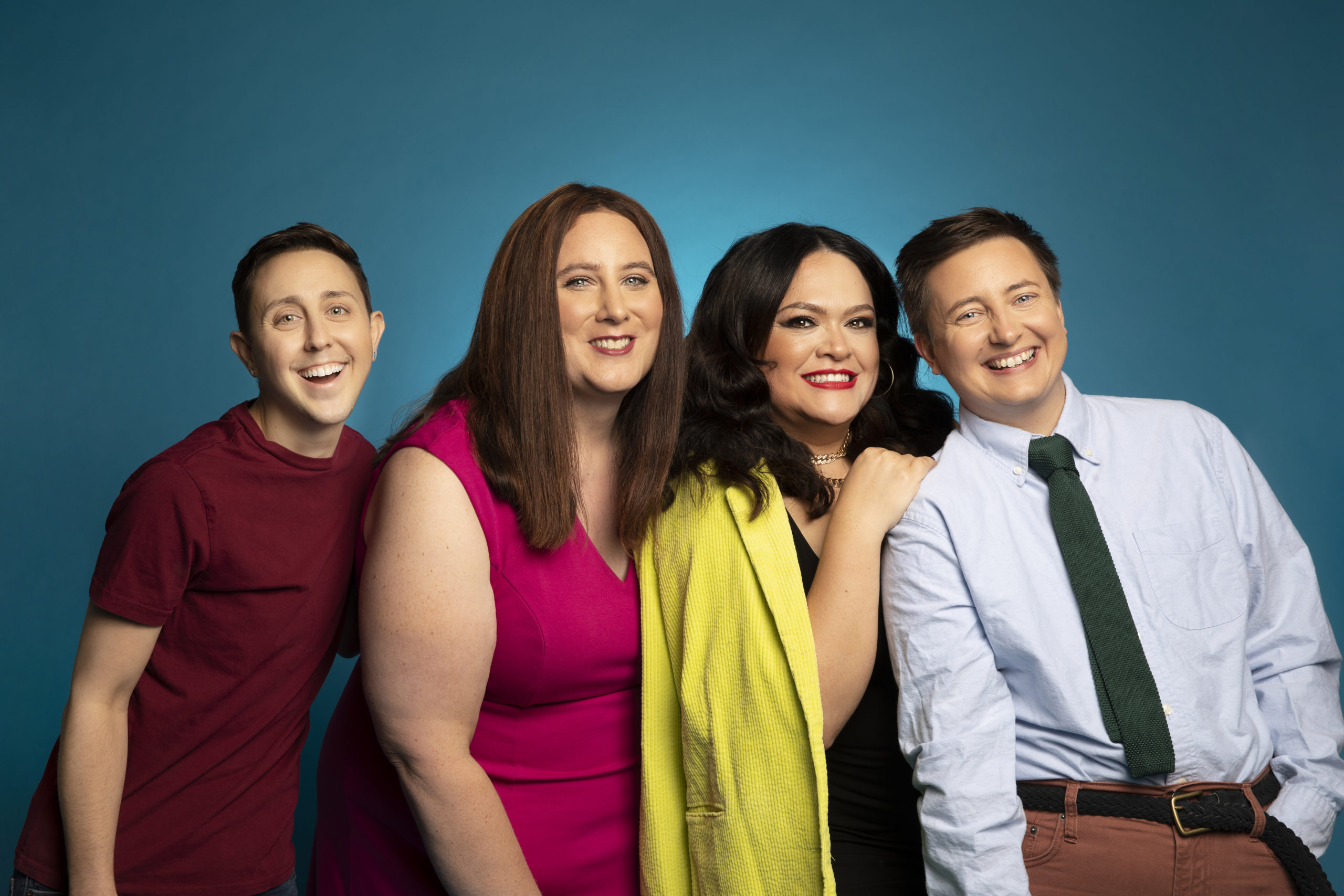 LOS ANGELES – BEING Trans, the debut audio reality podcast series from Lemonada Media and BEING Studios is now complete with a visual reunion episode. BEING Trans is a six-part unscripted doc-reality podcast series that follows four transgender individuals living in Los Angeles.
The four cast members, Jeffrey, Sy, Mariana and Chloe, sit down with one of the show's producers to discuss their feelings about making the podcast, how it turned out, and share an update on their lives since it was recorded.
Over the course of three months, the crew — led by reality TV expert Kasey Barrett (MTV's The Real World, Keeping Up With the Kardashians, Born This Way) — recorded hundreds of hours of live conversations, experiences and intimate moments with cast members as they lived them, providing a uniquely unfiltered look at their daily lives.
Throughout the season, you'll meet Jeffrey, a transgender man and standup comic navigating his career as well as his relationship with his partner, Emma. You'll meet Mariana, a trans woman from Guatemala who is tackling tough issues at a local LGBTQ center along with her coworker Kadence. You'll meet Chloe, who's new to Los Angeles, and new to dating as a trans woman. And you'll meet Sy, who's figuring out their relationship and family dynamics with their husband Robert since coming out as trans non-binary. Dating, parenting, doctor visits, career quandaries, parties — you'll get to hear them all.
"I've spent my whole career in unscripted television, and the opportunity to translate that into an audio format was too exciting to pass up," said BEING Studios Executive Producer Kasey Barrett. "Over the course of taping, we fell in love with this incredible cast, and I think our listeners will too. A crew with no lights or cameras really creates an intimate environment, allowing listeners to truly feel like they are walking in another person's shoes."
"One of our core values at Lemonada is empathy. We know building empathy works best when we are immersed, entertained, and in love with characters and people. Last spring, we brought Kasey on to work with us to marry the best of reality TV with the best of audio, and BEING Studios was born," shares Lemonada CEO and co-founder
The full reunion conversation can be seen HERE, and the entire series can now be binged HERE.
Marvel Comics unveils trans mutant character for Pride issue
Queer fans of Marvel will have an additional reason to celebrate during Pride. The publishing empire will introduce a trans mutant character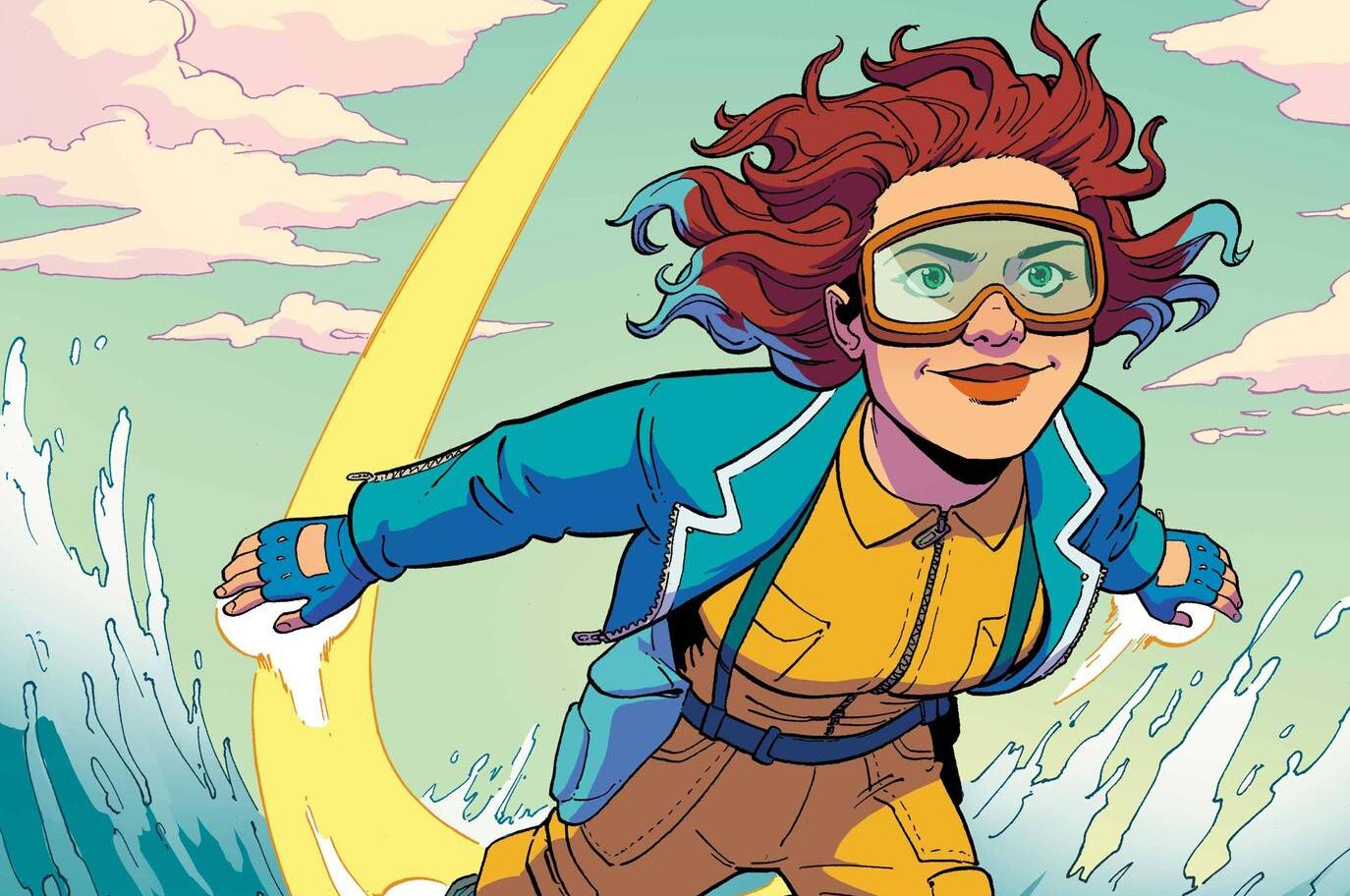 NEW YORK – Queer fans of Marvel Comics will have an additional reason to celebrate during Pride month. The publishing empire will introduce a trans mutant character (read into that as you will) named Shela Sexton, whose superhero incarnation is Escapade, in Marvel Voices: Pride #1, which will be available in June. 
The jumpsuit-clad Escapade will be able to instantly switch locations and trade physical or abstract attributes with other people, including their possessions, powers, and skills. Still, there are complications. She is able to maintain her powers for just a few hours and has to be within seven feet of her target. Plus, there's every opportunity for things to go wrong.
Don't worry that Sexton will be lonely. The character will also have a very close friend named Morgan Red, whose pronoun is apparently they. Red is also a fellow trans mutant, and the duo have a genetically engineered flying turtle Hibbert. Together, the three will embark on a mission that takes them from floating party barges to the mutant nation-state of Krakoa.
Writer Charlie Jane Anders, who co-created the new character with artists Ro Stein and Ted Brandt, gave an interview to Marvel, in which she describes Shela as someone she'd love to hang out with and "a total goofball" with "a super strong sense of justice" and "a profound loyalty to her friends."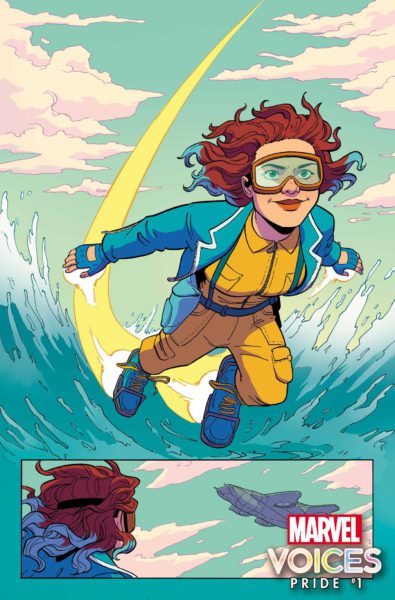 Anders also expressed the importance of Shela/Escapade's chosen family. "Plus, I wanted Shela to have a really strong relationship that she could be anchored to," she says. "I spent a lot of time thinking about Morgan, and how they and Shela had grown up together. I eventually arrived at the thing where Morgan was there for Shela when she was first transitioning, and the two of them kind of supported each other through their transitions when they were kids.
The writer expounded on reasons the LGBTQ+ community will likely relate to the character. "I think that Shela has experienced some rejection because of her transness, but she's also found an amazing community that supports her and lifts her up, and this has changed how she thinks about being a hero for sure," Anders shares. "She wants to be there for everybody who's been left behind, and she wants to help people feel like they can belong and be seen and loved. That was something I really hope everyone reading this comic, especially young trans people, take away from it."
Brandt notes that the arrival of Sexton/Escapade couldn't be better than Pride month in an age when basic civil rights are being stripped from Americans. "Now more than ever, we need a hero like Shela Sexton for people to look up to," he says. "It was a real honor and a privilege to be a part of her creation process!"