LGBTQ+ Disney workers staging walkout protests over 'Don't Say Gay' bill
Disney's LGBTQ+ employees are annoyed by the lack of understanding over the magnitude of the threat to the greater "LGBTQ+ community's safety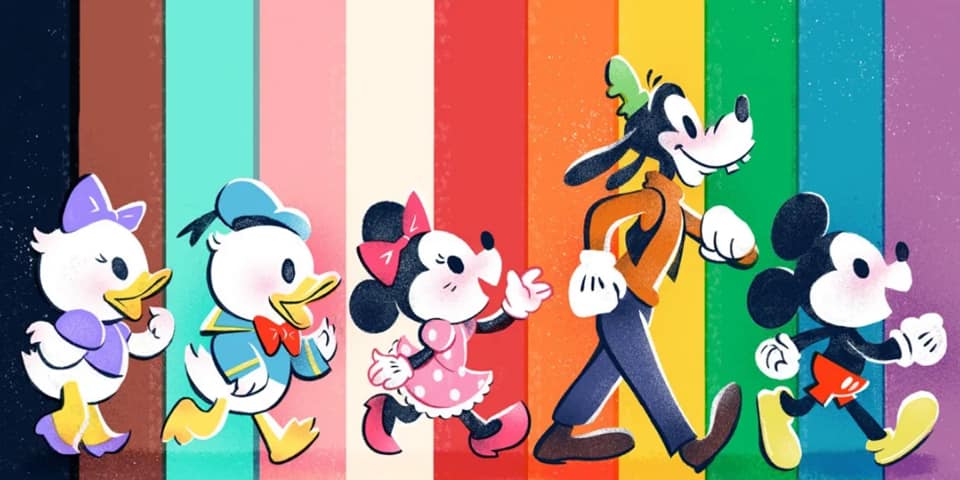 ANAHEIM – LGBTQ+ employees of the Walt Disney Company, annoyed by what they view as a "lame" and "inadequate" stance taken by the company and its CEO Bob Chapek, despite the latter's apologizing over his handling of the controversy over the media conglomerate's response to Florida's HB 1557, colloquially known as the 'Don't Say Gay' bill, are staging walkouts in protest.
On the 'Disney Do Better Walkout' webpage, organizers specify actions that they are requesting from their fellow Disney employees:
Starting Tuesday March 15th through Monday March 21st we will begin scheduled walkouts during a 15 minute break period.
These will take place at 3:00PM-3:15PM respective to the employees timezone.
Then on Tuesday March 22nd we will engage in a full stage walkout.
A mass-walkout of LGBTQ+ employees and allies is slated for Tuesday, March 22 and the organizers noted: "You are protected to act while on break for the daily break walkouts, but the full scale walkout that will take place on Tuesday March 22nd is not a legally protected action. Take your own situation into account before choosing to participate."
Disney's LGBTQ+ employees are annoyed, one source told the Blade Wednesday, by the lack of understanding from CEO Chapek over the magnitude of the threat to the greater "LGBTQ+ community's safety represented by the bigoted "Don't Say Gay or Trans" legislation."
Last week the Disney CEO in his apology memo that was distributed to the media conglomerate's employees acknowledged;
"Speaking to you, reading your messages, and meeting with you have helped me better understand how painful our silence was. It is clear that this is not just an issue about a bill in Florida, but instead yet another challenge to basic human rights. You needed me to be a stronger ally in the fight for equal rights and I let you down. I am sorry."
"I missed the mark in this case but am an ally you can count on — and I will be an outspoken champion for the protections, visibility and opportunity you deserve," he added.
Chapek also wrote that "we are pausing all political donations in the state of Florida pending this review."
The employees listed their demands on the webpage:
The following are the steps that TWDC needs to do in order to regain the trust of the LGBTQIA+ community and employees:
A temporary pause is not enough – we require a commitment. TWDC must immediately and indefinitely cease all campaign donations to these politicians involved in the creation or passage of the "don't say gay or trans" bill: Ron DeSantis; Ben Albritton; Dennis Baxley; Aaron Bean; Jim Boyd; Jason Brodeur; Doug Broxson; Danny Burgess; Manny Diaz; George Gainer; Ileana Garcia; Joe Gruters; Gayle Harrell; Ed Hooper; Travis Hutson; Debbie Mayfield; Kathleen Passidomo; Keith Perry; Ray Rodrigues; Ana Rodriguez; Kelli Stargel; Wilton Simpson
Mr. Chapek has noted: "Starting immediately, we are increasing our support for advocacy groups to combat similar legislation in other states. We are hard at work creating a new framework for our political giving that will ensure our advocacy better reflects our values." While we appreciate this sentiment, we require more details.
TWDC must publicly commit to an actionable plan that protects employees from hateful legislation including:

Reflecting their commitment to the LGBTQIA+ community by stopping construction and investment in the state of Florida until hateful legislation is repealed.
Stopping any efforts to move employees to Florida office locations, ensuring employee safety and employment retention.
Guaranteeing no employee will be terminated when denying relocation to FL.
For those employees already relocated or currently in Florida, Disney to create an employee resource group specializing in helping LGBTQ+ families navigate the state's political and educational climate, and partner with other local groups for additional employee resources.

TWDC must reaffirm the company's commitment to protecting and advocating for its LGBTQIA+ staff, even in the face of political risk. This must include full transparency into political and organizational contributions – full accountability is not negotiable.
TWDC must take responsibility for their inaction to protect the rights of LGBTQIA+ children and their families by making substantial contributions to The Trevor Project, Trans Life, and other human rights advocacy groups in an effort to regain our trust in the company's inclusion and equality efforts.
TWDC should allocate content spending and outline how it will expand its content catalog to represent the LGBTQIA+ as well as transparent reporting on methods of community inclusion in content creation and inception.
TWDC pledges to create an LGBTQIA+ brand similar to that of "The Onyx Collective" focusing on LGBTQ+ creators and underrepresented voices.
The Blade reached out to Disney for comment but as of publication of this article has yet to receive a response.
Hillary Clinton labels Justice Thomas 'a person of grievance'
Clinton cautioned that Thomas was also sending a signal to attack same-sex marriage, sodomy and contraception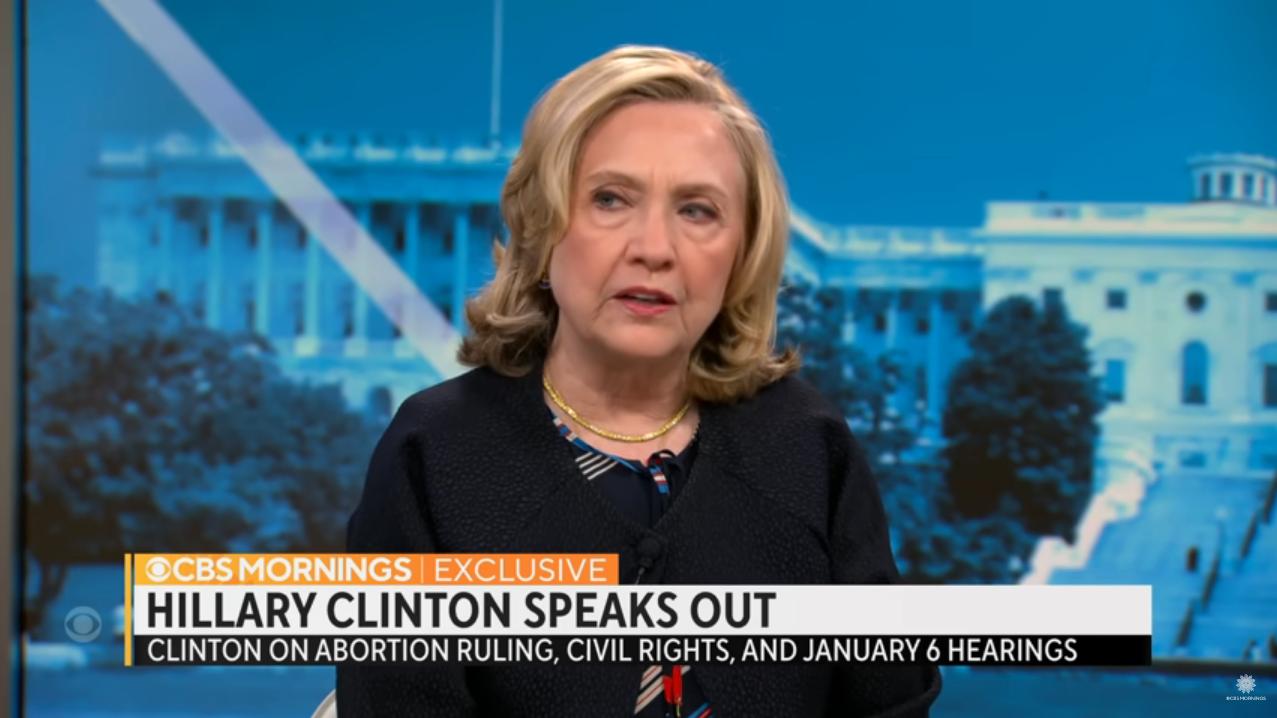 NEW YORK – In an interview with CBS News correspondent and co-anchor of CBS Mornings Gayle King, former U.S. Secretary of State Hillary Clinton reflected on last Friday's stunning yet expected overturn of landmark women's reproductive choice case Roe v. Wade.
During the interview, Secretary Clinton cautioned that Associate U.S. Supreme Court Justice Clarence Thomas was sending a signal to attack same-sex marriage, sodomy and contraception to lower federal courts and state legislatures and that he would be willing to consider cases that could target those rights.
"He has signaled in the past to lower courts, to state legislatures to find cases, pass laws, get them up," Clinton said, adding Thomas's message to conservative judicial activists has been "I may not get them the first, the second, or the third time, but we're going to keep at it."
Clinton also noted, "I went to law school with [Justice Thomas]. He's been a person of grievance for as long as I have known him — resentment, grievance, anger … Women are going to die, Gayle. Women will die."
Hillary Clinton on abortion ruling: "Women are going to die"
U.S. House Speaker hints at legislation to codify same-sex marriage rights
Pelosi suggested such legislation in a "Dear Colleague" letter on Monday to fellow members of the House Democratic caucus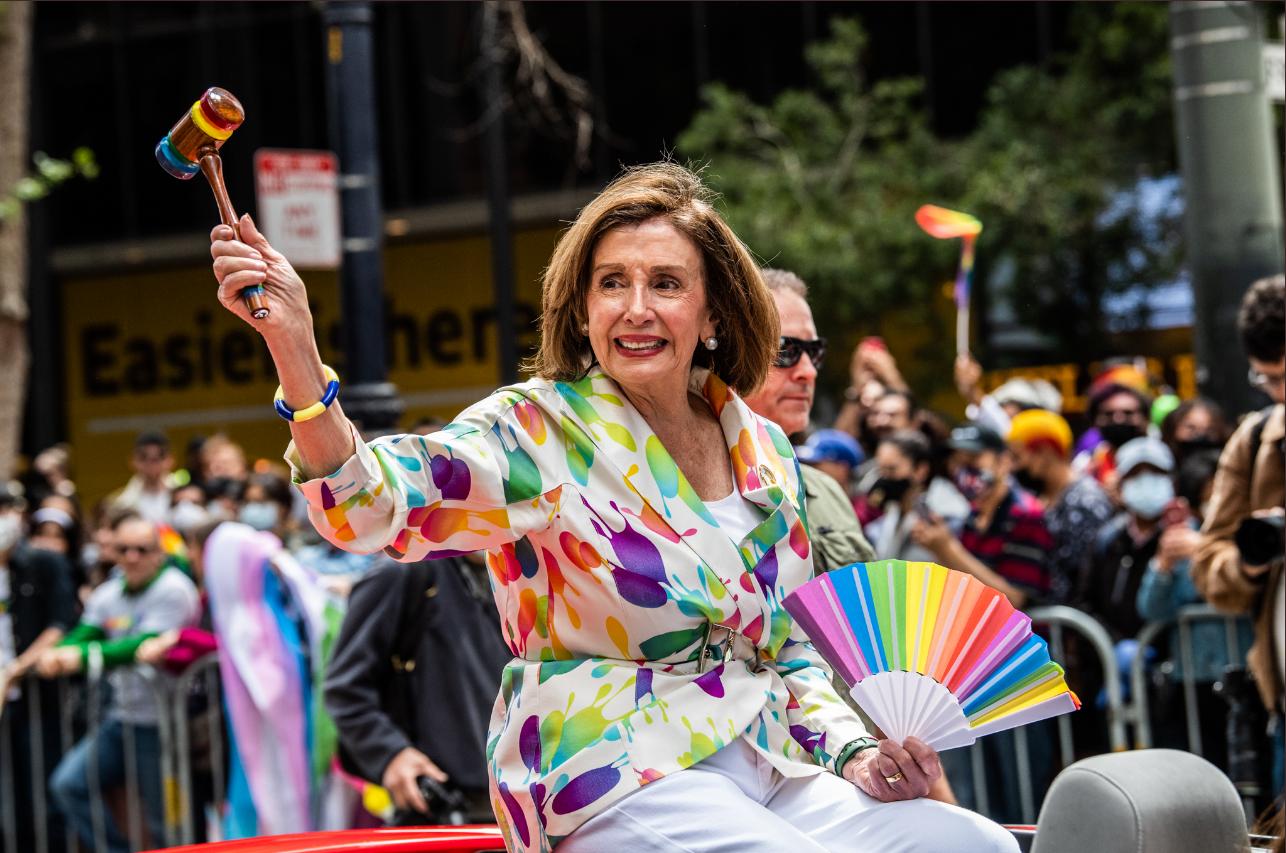 WASHINGTON – U.S. House Speaker Nancy Pelosi (D-SF) hinted at the possibility of legislation to codify the right of same-sex couples to marry, which many fear is in danger after the U.S. Supreme Court's decision overturning Roe v. Wade, as part of an effort to secure "freedoms which Americans currently enjoy."
Pelosi suggested such legislation could be in the works in a "Dear Colleague" letter on Monday to fellow members of the House Democratic caucus addressing plans for congressional action after the ruling last week in Dobbs v. Women's Health Organization, which eliminated the right for women to access an abortion.
The concurrence of U.S. Associate Justice Clarence Thomas is a core component of the letter from Pelosi, who expressed consternation about his rejection of finding unenumerated rights under the 14th Amendment of the U.S. Constitution.
"It is still appalling to me that the Chief Justice of the Supreme Court would agree that a Constitutional right does not exist if it was not spelled out explicitly and in public when the 14th Amendment was ratified over 150 years ago," Pelosi said. "While this extremist Supreme Court works to punish and control the American people, Democrats must continue our fight to expand freedom in America. Doing so is foundational to our oath of office and our fidelity to the Constitution."
Thomas said in his concurring opinion he welcomes vehicles that would allow the court to revisit other major decisions, such as the Griswold decision guaranteeing the right to contraceptives; the Lawrence decision decriminalizing sodomy for same-sex couples and others; and the Obergefell decision legalizing same-sex marriage nationwide.
Although Pelosi doesn't explicitly say she'll introduce legislation on same-sex marriage, she brought up "access to contraception and in-vitro fertilization to marriage equality," then added, "Legislation is being introduced to further codify freedoms which Americans currently enjoy. More information to follow."
"It is clear from how Donald Trump and Mitch McConnell stacked the Supreme Court that elections have ramifications," Pelosi said. "It is essential that we protect and expand our pro-choice Majorities in the House and Senate in November so that we can eliminate the filibuster so that we can restore women's fundamental rights – and freedom for every American."
Any legislation seeking to codify marriage equality would have to get around marriage being an issue administered by the states under the guidelines of the U.S. Constitution. In the past, Rep. Jerrold Nadler (D-N.Y.) has introduced the Respect for Marriage Act, which would have required the federal government to recognize same-sex marriage and states to recognize same-sex marriage performed elsewhere.
Abortion rights: California Constitutional Amendment heads to ballot
The state is expanding efforts to protect women seeking abortions or reproductive care as well as anyone assisting those women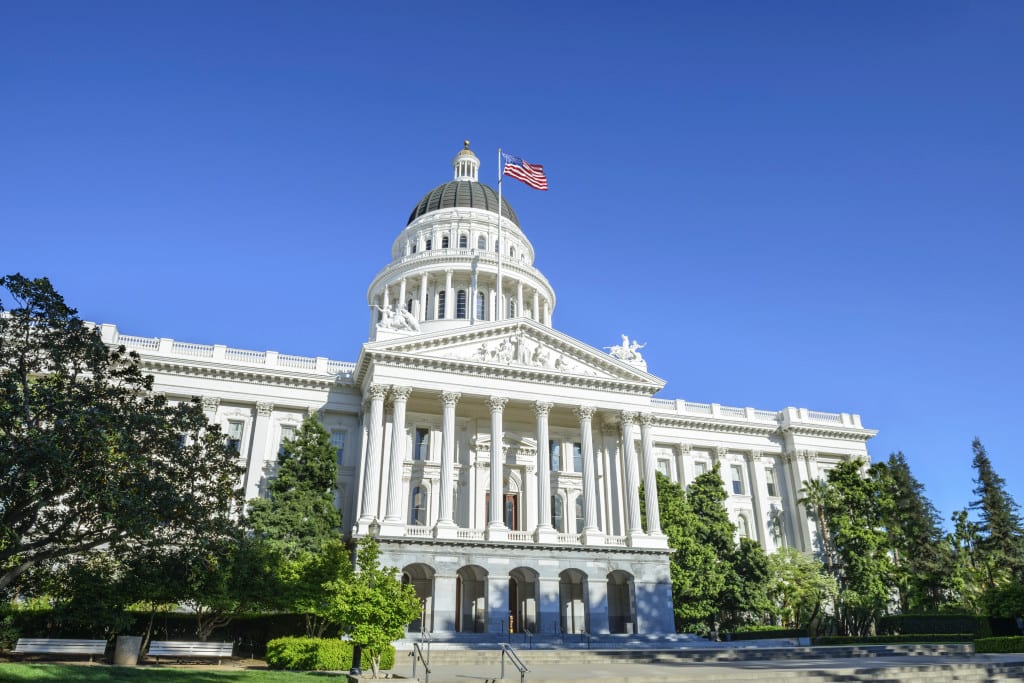 SACRAMENTO – In November, California voters will have an opportunity to amend the state's constitution to include the right to an abortion and today, Governor Gavin Newsom signed an executive order to further protect women coming to California from other states.
"California will not back down from the fight to protect abortion rights as more than half the states in this country, enabled by the Supreme Court, ban or severely restrict access," said Newsom. "We are ensuring Californians will have the opportunity this November to enshrine the right to choose in our state constitution. And we're not waiting until November to take action, today's executive order ensures that the state will not hand over patients who come here to receive care and will not extradite doctors who provide care to out-of-state patients here. In California, women will remain protected."
The order signed today prevents any information, including medical records and patient data, from being shared by state agencies or departments in response to inquiries or investigations brought by other states or individuals within those states looking to restrict access. The state is expanding efforts to protect women seeking abortions or reproductive care as well as anyone assisting those women.

SCA 10 was passed by the California State Assembly today and now heads to the November ballot.
Within hours of the U.S. Supreme Court's decision to overturn Roe v. Wade last Friday, Governor Newsom signed legislation to help protect patients and providers in California from civil liability for providing, aiding, or receiving abortion care in the state. In addition, Governor Newsom and the governors of Oregon and Washington launched a new Multi-State Commitment to defend access to reproductive health care and protect patients and providers.
The budget agreement announced yesterday includes more than $200 million in additional funding for reproductive health care services. Governor Newsom recently signed legislation eliminating copays for abortion care services and has signed into law a legislative package to further strengthen access and protect patients and providers.