Out Alex Walker wants to end Boebert's 'bulls**t'
"I see Lauren Boebert as an obstacle – the same way I would see a traffic cone as an obstacle," he said, adding: "Bring it on."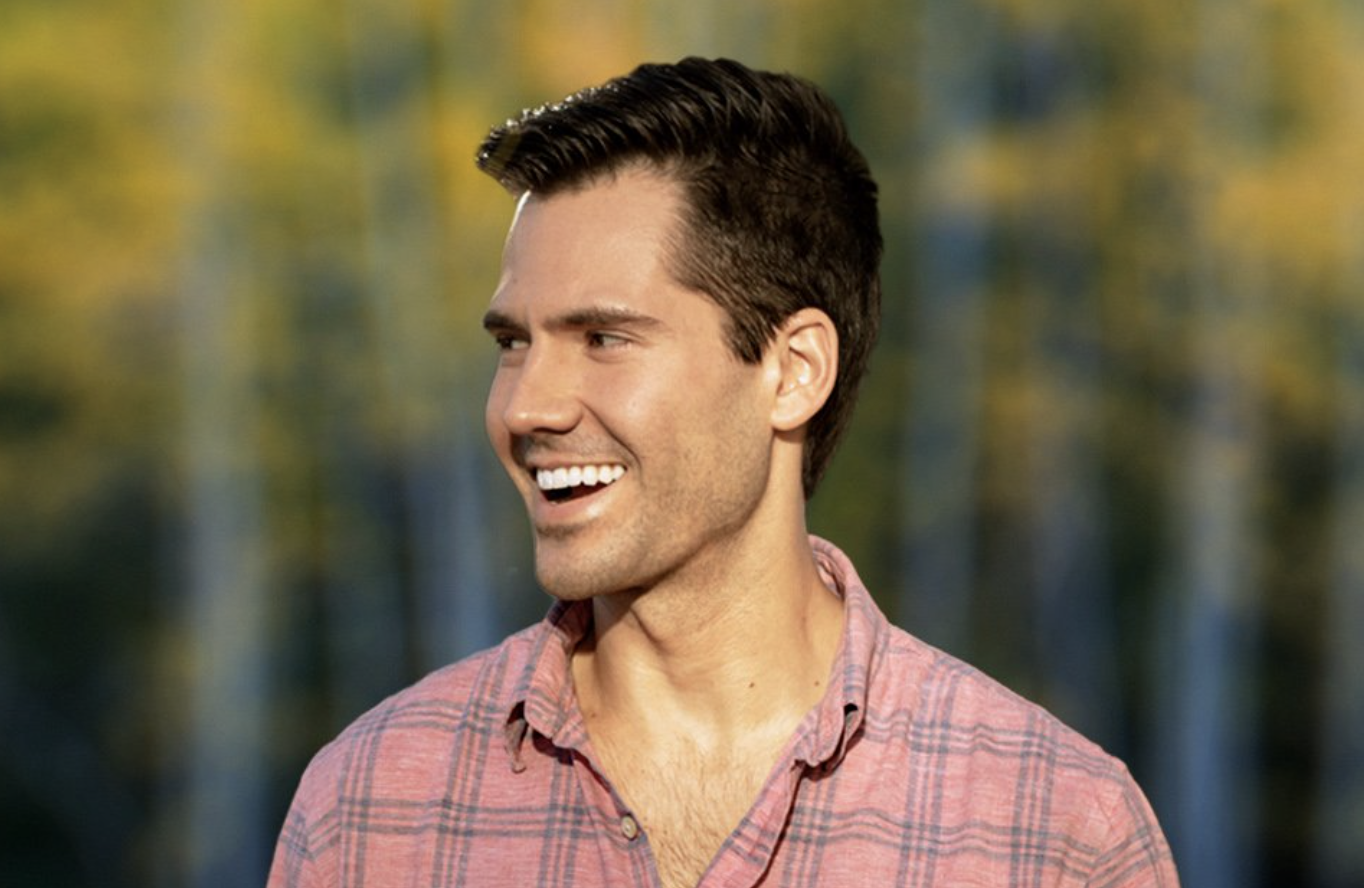 AVON, Colo. – The video starts innocently enough: A man washing his car; a young girl playing with a stuffed animal; a woman enjoying a large ice cream sundae. Then, out of nowhere, that woman with the sundae screams in terror – "ahhh!" – before being crushed by a pile of feces.
Suddenly, animal excrement is falling from the sky. "Oh, s**t," the man washing his car yells as people run for cover.
Then, Alex Walker emerges about one minute in, holding a stuffed teddy bear covered in dung. The video isn't a comedy sketch – it's Walker's introduction to the political world. Having never run for office before, he wanted to "cut through the noise."
"I realized how tired I was of political advertisements – it's one of the reasons I'm doing this is because politics are so stale," he told the Blade. "But it's hard to just rag on how stale politics are because it's old hat. Whereas if you can find a way to show it to people in a way that resonates a little bit more. So it kind of just hit me like a bolt of lightning, and now will follow me for the rest of my life."
But Walker's campaign ad isn't aimed at politics in general, at least not directly. The target of the video is the woman he seeks to unseat: U.S. Rep Lauren Boebert (R-Co.), an extreme right-wing politician who has attacked LGBTQ+ people and communities of color, heckled President Joe Biden during his State of the Union address and spread election fraud falsehoods about the 2020 election.
"Alex Walker announces his candidacy for CO-03 to unseat Lauren Boebert and put an end to her constant jetstream of bulls**t," read the description of the video on YouTube.
Walker isn't the only one with this goal. In fact, he is joining a crowded Democratic primary for Colorado's 3rd Congressional District, which covers most of the rural western part of the state, as one of 10 Democrats looking to replace Boebert.
Yet, he has the confidence that he will not only win the primary but go on to defeat Boebert in the general election.
Still, in 2020 Boebert garnered 220,634 votes, 51.4%, besting her Democratic opponent, Diane Mitsch Bush, who earned 194,122 votes, 45.2%. The district was represented by longtime incumbent Scott Tipton, a Republican, before Boebert upset him. Overall, the district hasn't been represented by a Democrat in over a decade. New congressional maps won't make the district any friendlier to Democrats, either.
But Walker thinks the people in his district are desperate for change. He attributed Boebert's 2020 election to low voter turnout and a "vocal minority."
With a population of over 750,000 people, according to Data USA, the nearly 430,000 people who voted in the election are close to the average voter turnout in the U.S. – which is low compared to other Democratic nations. In fact, the district saw an uptick in voters in 2020, possibly accounting for the "vocal minority."
If he makes it past the primary, Walker knows he will have to figure out a way to mobilize voters and get them to the ballot box. And with even her base "tired of her," according to Walker, he thinks people will be motivated to vote Boebert out, citing her "abysmal" polling.
More than 47% of over 7,000 people said Lauren Boebert "should resign immediately," according to a "highly unscientific" poll published last week by the Grand Junction Daily Sentinel, the largest newspaper in western Colorado. Close to 28% said they "love her, keep it up!"
Still, Boebert is far outpacing all of her opponents in fundraising, according to the Federal Election Commission (FEC). Thus far, Boebert has raised over $3.5 million, with more than $2 million on hand. Her significant war chest and the GOP-friendly district will make her a formidable opponent.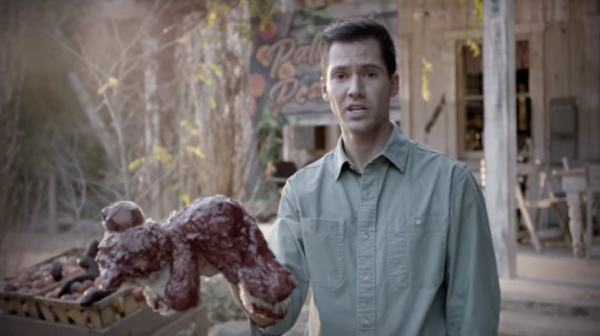 But if he can just get people to vote, Walker believes, it could be enough to upset Boebert before her second term in the House.
"A lot of urban elections are about cutting through the noise, but most rural elections are about cutting through silence. And we did," Walker said. "The ad may have been polarizing, but it electrified people. A lot of younger folks were electrified in a good way. Some older folks reached out to me and they were like, 'we actually want to believe in you because we'd like you as a candidate.'"
However, as a political newcomer, Walker's name recognition is low, he admitted. To overcome that, he is running an ambitious social media campaign to reach voters, which has pushed him out of his comfort zone.
"I deleted all my social media six years ago for my mental health," the former engineer and businessman said, but added that "it's critical exposure."
"I've gotten 25,000 followers on Tik Tok, and I'm building out an Instagram presence and a Twitter presence," Walker added. "That's all very daunting, and hard for me. I have anxiety and depression, so social media is like kryptonite for me. But that is a weakness of mine, which I have had to deal with and confront."
TikTok, the widely popular short video app that many politicians are still trying to figure out, is one of Walker's most powerful tools. His nearly 25,000 followers on the platform are far more than he has on other social media apps, with one of his videos getting over a quarter of a million views.
"It's confusing, exhilarating and horrifying at the same time," he said of TikTok.
He also contributes much of his early campaign success to the LGBTQ+ community, calling it "a pillar of this campaign."
"Our community picked up on it instantly. They've accounted for a significant portion of our donations and a very significant portion of our social traction and sharing," he said. "So I just want to thank our community for that."
Walker is running as a moderate Democrat, meaning "parts of both parties' platforms, which makes sense to me," he said. Walker added that the "soul of America" is in the Democratic party, saying that the "Republican Party does not resemble the Republican Party I grew up in," as it is "morphing into something far more hateful."
Uniquely, his campaign website lays out where his policy goals fall on the political spectrum. He leans right with his vision for the economy: lower income taxes, small business incentives, and less corporate "bullsh**t." But environmentally, he leans left, wanting to "protect Colorado" and create jobs.
One policy view sure to ruffle some feathers within the more liberal side of his party is his view on "medical freedom," saying he doesn't believe in Medicare for All.
"It's not that I disagree with Medicare for All on paper, but I'm a realist," he said. "I know that if we build Medicare for All, it's going to cost twice as much and work half as well as what we think it will."
"I hope there's a day when the federal government can effectively use $5 trillion in tax revenue, which is how much money they have to play with right now. But clearly, that day is not today," he added.
Walker also said he is excited to work with Congresspeople on both sides of the aisle while emphasizing that he believes in nonpartisanship, not bipartisanship.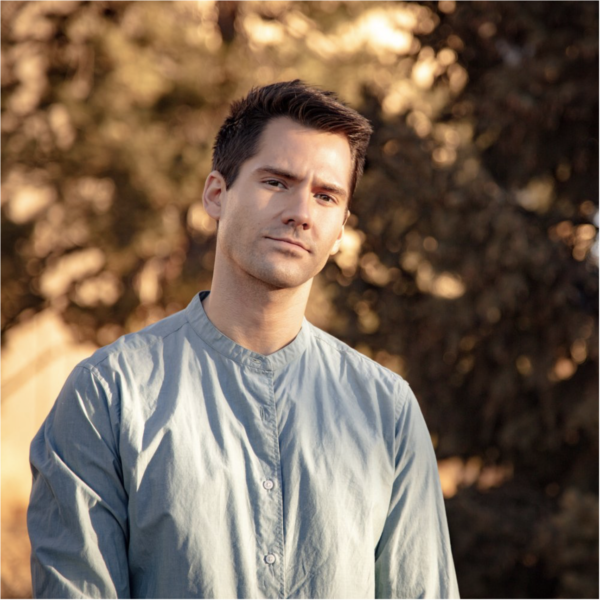 "I think there's a difference between bipartisanship and nonpartisanship – and I'm pointing that out not to be semantically annoying, but I don't know if I do believe in bipartisanship anymore," he said. "It's sort of like saying, 'Do you believe in trying to reach a compromise with two drunk idiots in a bar? Or do you just want to leave the bar?' And I favor the ladder."
Other than policies, voters may also ask why they should vote for a candidate with no political experience.
"If the candidate's heart and head aren't leading a strong message, nothing, nothing is a substitute for that. I think that is my main advantage as an inexperienced candidate," he said. "I look at all this stuff in a different way. I don't build my policies based on the policies of the senator I used to clerk for because I don't want to look flip floppy or inconsistent. I don't decide what creative to put out based on what I think 10 years worth of political cronies would approve of or not approve of. I simply lead my campaign based on what this district needs."
"In that sense, I think being an experienced politician is one of the worst things you can claim to your name," he added.
Though it will be a challenge, Walker said he is ready to take on Boebert.
When asked if running as an openly gay candidate against a politician with an anti-LGBTQ+ record adds a personal layer, Walker said no. "I see Lauren Boebert as an obstacle – the same way I would see a traffic cone as an obstacle," he said, adding: "Bring it on."
Obama rallies for Warnock as Walker goes transphobic in latest ad
"Tomorrow is the last day for early voting and then we need to get people out to the polls on Tuesday, which means we still got work to do"
ATLANTA – Former President Barack Obama held a rally with Sen. Raphael Warnock (D-GA) tonight in Atlanta as the Georgia election runoff for the U.S. Senate seat currently held by Warnock enters its final week.
Speaking to the enthusiastic crowd in the historic Pullman Yard, Obama urged supporters to continue pressing to secure Warnock's chances as early voting ends Friday ahead of next Tuesday's election.
"Now I know a lot of folks have been voting early over the last few days, that is a good thing. That is an encouraging thing. But — you knew there was a but —plenty of folks haven't voted yet. Tomorrow is the last day for early voting and then we need to get people out to the polls on Tuesday, which means we still got work to do," Obama said.
A spokesperson for the the Georgia secretary of state's office told the Blade that more than 1.1 million votes have been cast so far.
Warnock's Republican challenger meanwhile focused on his opposition to transgender rights. In a recent campaign ad, Herschel Walker is featured alongside cisgender former University of Kentucky swimmer Riley Gaines, who tied with University of Pennsylvania trans female swimmer Lia Thomas.
In the ad Gaines says she "worked so hard" at competitive swimming but she was "forced to compete against a biological male."  The ad also goes on to attack Warnock in the Chyron onscreen stating: "Raphael Warnock voted to allow biological men to compete in women's sports." That particular charge by Walker's campaign is factually incorrect as the U.S. Senate has not held any votes on the subject of transgender women in sports.
Politico's National political reporter Natalie Allison tweeted:
Herschel Walker is up with a new runoff ad about transgender athletes, featuring a swimmer who tied with Lia Thomas.

"My senior year, I was forced to compete against a biological male," Riley Gaines says in the ad for Walker's Senate campaign. pic.twitter.com/MlVxnJwkgB

— Natalie Allison (@natalie_allison) November 21, 2022
During the rally in Atlanta this evening Politico reported Warnock received roaring applause when he poked fun at Walker, something Obama also did, referencing a series of outlandish comments the retired football star has made over the course of his candidacy.
"We all know some folks in our lives who, we don't wish them ill will, they say crazy stuff … but you don't give them serious responsibility," Obama said.
"He was an amazing running back," Warnock said of Walker. "And come next Tuesday, we're going to send him running back to Texas."
Walker, who was raised in the Peach State and was a star player at the University of Georgia, lived the majority of his adult life in Texas before returning to run for Senate in 2021.
Politico also noted that Warnock, the pastor of the Atlanta church that Martin Luther King Jr. attended, tied the election to the long struggle of African Americans for equal rights, noting the crowd had gathered on the 67th anniversary of Rosa Parks refusing to get up from a bus seat in Montgomery, Alabama. Walker is also African American.