Bruni bio addresses stroke, vision loss, relationship woes
'Beauty of Dusk' from gay NYT writer a compelling read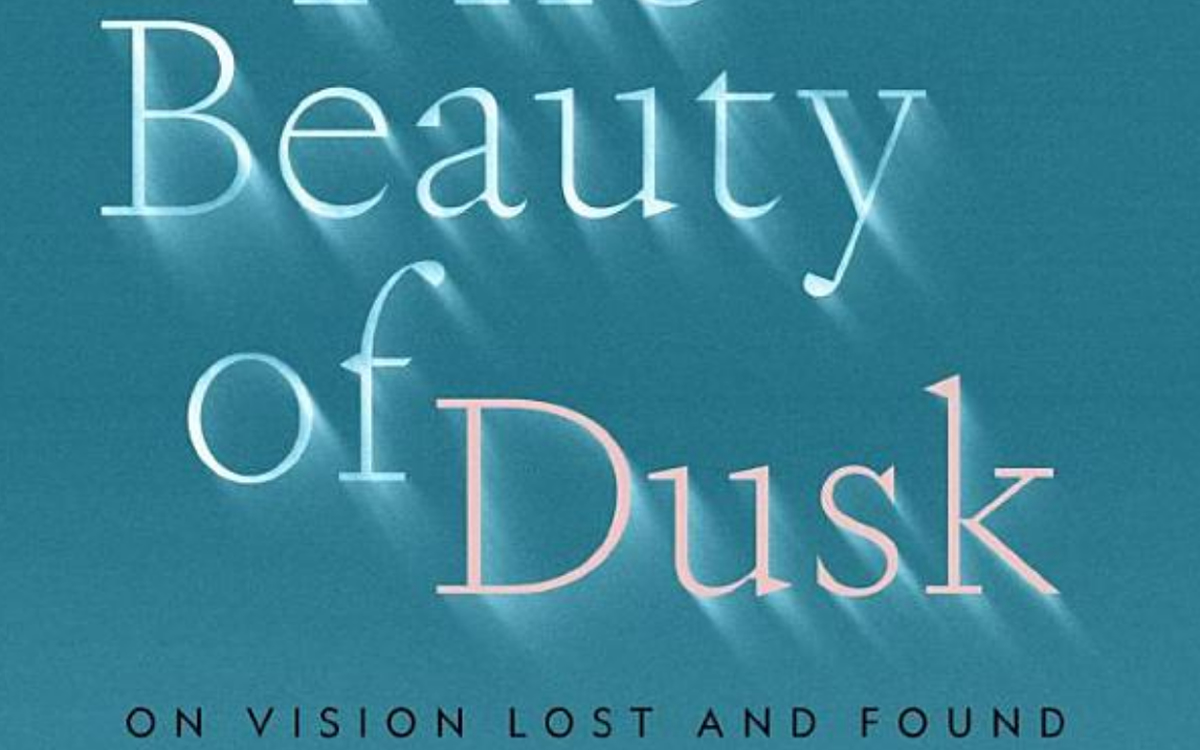 'The Beauty of Dusk: On Vision Lost and Found'
By Frank Bruni
c.2022, Avid Reader Press
$28/304 pages
One day I was walking, white cane in hand, with a friend to get coffee in Dupont Circle in D.C. "How do you handle being blind," he asked me.
"Practice! Practice! Practice!" I said, riffing on the old joke about how you get to Carnegie Hall.
"Old age ain't no place for sissies," the inimitable Bette Davis said.
The same can be said of blindness. Though, as is the case with elders, many of us who are blind live fulfilling lives. Like our sighted peers, we likely won't get to Carnegie Hall. But we'll laugh and love as well as mourn and cry.
Frank Bruni, author of the insightful new memoir "The Beauty of Dusk: Vision Lost and Found," probably won't perform at Carnegie Hall. But he is a show-stopper of a writer!
Bruni's still lighting up the writing stage. Though in 2017 at age 52, he lost as, he writes in the memoir, a "big chunk" of the vision in his right eye.
If you're sighted, this may amaze you – just as young people are often astonished that anyone over 50 still dances, let alone, has sex.
In "The Beauty of Dusk," Bruni illuminates what many blind people know. Blindness comes with hardships. But being blind needn't keep you from your passions.
Bruni, who's gay, has been a prominent journalist for more than three decades.
He's been a movie critic for the Detroit Free Press. In his 25 years with The New York Times, he's worked as the Times Rome bureau chief and the paper's chief restaurant critic. He's covered the Catholic Church sexual abuse scandal, U.S. presidents and celebs. For fans of "The Golden Girls," his 2011 interview of Betty White is a must-read.
Along the way, Bruni's written several books on everything from college admissions to meatloaf recipes. If Julia Child and Edward R. Murrow had a love child, it would be Bruni.
Looking in from the outside, you might think that Bruni lives a charmed life.
In many ways, your perception would be spot on.
His position at the Times has enabled him to live a privileged life, though it's well deserved. Bruni is highly talented and works like a demon. Currently, along with being a contributing opinion writer for the Times, Bruni teaches classes in media at Duke University's school of public policy.
Yet as "The Beauty of Dusk" vividly shows, what we believe life is like for people, no matter how exciting their lives seem to be, is often wrong. Privilege isn't an antidote against loss.
One night, Bruni had a stroke. As a result of the stroke (and the drop of blood pressure from it), he became blind in his right eye. Doctors told him there was a 40 percent chance that he would lose the vision in his left eye. Thankfully, this hasn't happened.
This experience for Bruni, pun intended, was an eye opener.
A self-confident Boomer who believed there was a fix for everything, he suddenly realized that not everything could be managed.
"I went to bed believing that I was more or less in control of my life," Bruni writes, "that the unfinished business, unrealized dreams and other disappointments were essentially failures of industry and imagination and could probably be redeemed with a fierce enough effort."
"I woke up," he writes, "to the realization of how ludicrous that was."
Though Bruni couldn't repair his vision loss, he still had his journalistic chops. His friend Nora Ephron's dictum "everything is copy" was his mantra.
To learn about what it's like to be blind or to have another disability, Bruni interviews several people. Those he profiles include a blind judge, a college friend with Parkinson's and a blind lieutenant governor who decides to become a priest.
As is frequently the case with life, we aren't faced with just one painful event at a time.
After his stroke, Bruni discovers that his long-time romantic partner Tom has been unfaithful. During the pandemic, he cares for his father who has dementia.
The memoir is poignant, witty and engrossing when Bruni writes of his personal journey. About what it was like for him to discover how to move forward after his loss.
You root for him as he deals with doctors who show little concern for his emotional well-being and fall in love with his dog Regan.
The volume is not as strong when Bruni writes about disability or other disabled people. Perhaps this is due to Bruni being more privileged than many disabled people. Maybe it's because he has only recently experienced vision loss.
But there is nothing in the memoir about deaf or disability culture and little about the discrimination and prejudice that disabled people encounter. This is disappointing from an author who's written so often about LGBTQ rights.
Despite these caveats, "The Beauty of Dusk" is one of the best memoirs I've read in ages. It's a beautiful read.
K. M. Soehnlein's Army of Lovers, a review
Army of Lovers is not just an account of political intervention, it is itself an intervention, a novel that preserves for future activism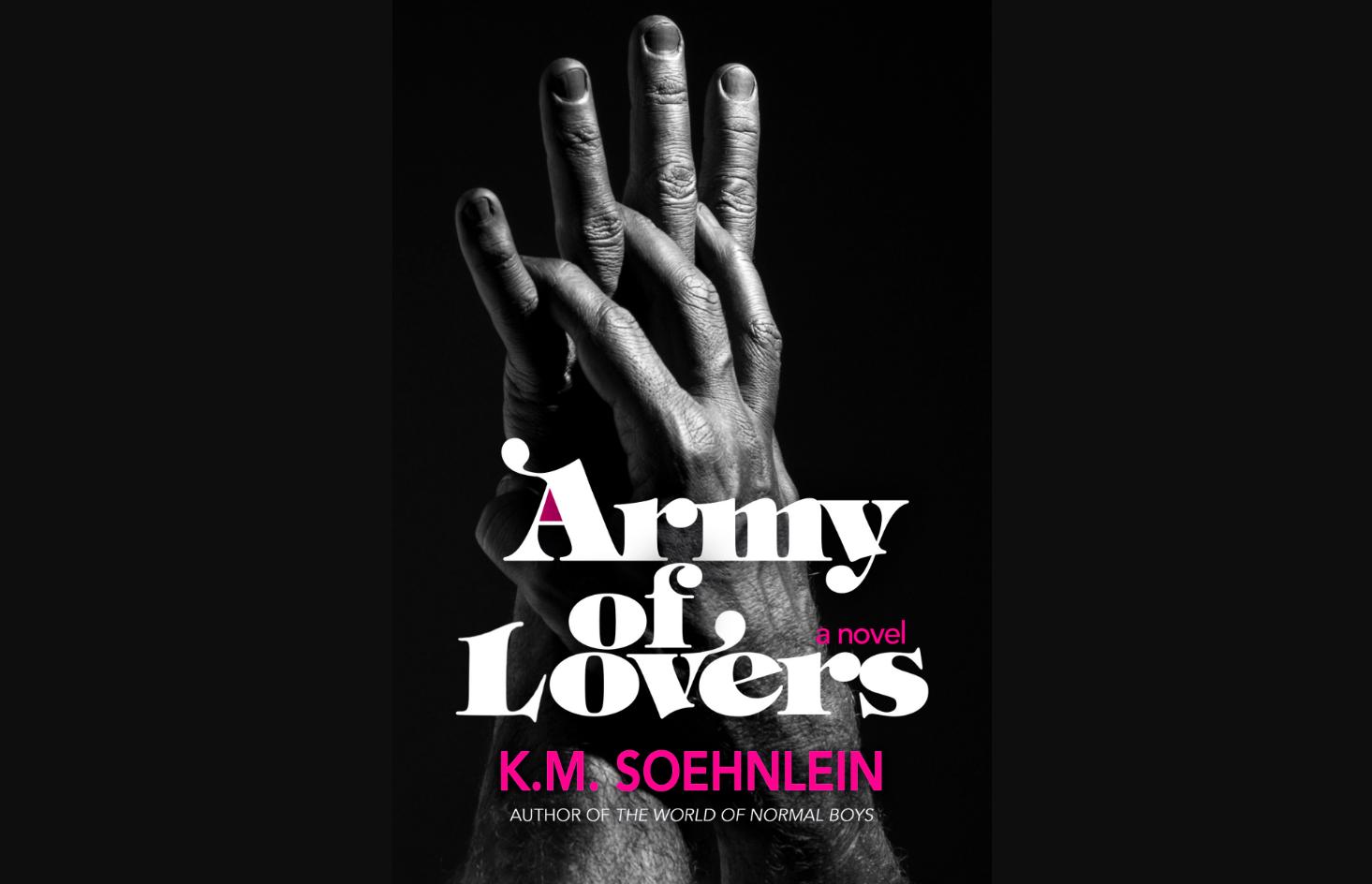 By John Weir | NEW YORK – K.M. Soehnlein's Army of Lovers is a novel of the lost generation. Not the early 20th century generation of survivors of the Great War, called "lost" by Gertrude Stein, their stories told in novels by Ernest Hemingway and Virginia Woolf.
Soehnlein's lost women and men, those who survived and those who did not, are from the last two decades of the 20th century, the so-called American century, when nearly 750,000 Americans died of AIDS. Young Americans: by 1994, and through 1995, AIDS was the leading cause of death for all Americans age 25 to 44.
At the center of Army of Lovers is a German Irish guy from suburban New Jersey, a kid named Paul, just out of college, whose journey to adulthood happens to coincide with a global epidemic – "a fucking plague," Larry Kramer famously shouted – that maybe looks to us, from the distance of forty years and a new century, like a grim dress rehearsal for Covid.
That's if your memory goes back that far. Soehnlein's does, and his novel is a stunning act of remembering. It's a visceral re-creation of the sights, sounds, smells, the feel of Manhattan from Wall Street to Times Square in the late 1980s and early '90s. The bars, parks, restaurants, apartments. Parties and sex parties. The meeting halls where ACT UP New York met. The touch of friends and lovers and comrades, in street actions and crowded jail cells. The taste of ash in your mouth, literal ash, ashes of the dead.
If you were in New York at the time, and involved even peripherally in ACT UP New York, the novel will feel like a series of home movies. (Full disclosure: I think I once shared a jail cell with Soehnlein.) The story starts at a die-in. Soehnlein's narrator Paul and his fellow ACT UP activists are lying on the floor of Albany's state senate building, its brutalist architecture an apt symbol of "the brutal world we're shouting at, brutal and square and indifferent. The brutal indifference of the government led us here, to block the glass doors of the legislation chamber, demanding to be heard."
"This is an action," Paul says, excited, his arm linked through the arm of his best girlfriend Amanda. When his boyfriend Derek, a member of ACT UP's media committee, comes over with a reporter and a cameraperson, Paul and Amanda deliver their sound bites – "Women with AIDS die twice as fast as men" – and then they wait for the police to close in and arrest them. They wait a while.
With documentary clarity, Soehnlein renders the stop-and-start energy of political protest. Not only does he preserve for historical record an account of a series of actions and political interventions that took place forty years ago, he shows how it felt to be there. His characters feel the adrenaline rush of getting into a building that is guarded like a fortress. They hold hands, sometimes with strangers they will never see again, sometimes with lovers or ex-lovers. Rushing, chanting, they head for the marble hallway, or the floor of the train terminal, or the cold, cold ground, worrying they won't get past the police barriers or the phalanx of cops.
And once they have "taken the hill," as it were, like actors in a war film from the 1940s, they wait. Wait for the police to come, for the senators to respond, for the reporters to arrive with camera crews to record their demands. And then, if they are not arrested, they get home in time to see themselves on the evening news. Or not!
It's exhilarating. Soehnlein shows the exhilaration. It's also sometimes kind of boring. He shows that too. Most of all, it changed lives. The novel chronicles the ways activism and AIDS and death and loss change Paul's life. How he goes from being a newly out gay kid learning his way around a city "full of offerings," including art and work and men (his initial approach to sex and love being: "Anything that starts with a guy and ends with an orgasm is what I'm into"), to a queer activist in a shaved head and black leather jacket facilitating ACT UP meetings and talking back to Larry Kramer.
A notable aspect of the novel is Soehnlein's lack of sentimentality about the anointed "heroes" of the AIDS activism movement. "I hold him in awe," Paul says about Kramer, but also, "Larry is the apocalyptic prophet who sees only doom. . . often incapable of hearing anyone else." Soehnlein is equally clear-eyed about problems of burn-out that afflicted AIDS activists:
Issues of racism and sexism that compromised AIDS activism; the painful awareness of many ACT UP members, almost their inability to grasp, that despite their unceasing, ingenious, and fearless activism, their friends and lovers would continue to die.
Most poignantly, the novel shows an aspect of AIDS activism that I haven't seen fully dramatized elsewhere. It happens in a conversation between Paul and his bestie Amanda, an aspiring filmmaker and lesbian activist. Grappling with the question of how to have a life at the same time that you're trying to save lives, Amanda says, "It's confusing to be so deeply identified with a community when you want to say something or make something that's uniquely yours."
How to be a person in the midst of an all-consuming, life-threatening epidemic? How to be queer in America in the Reagan years? How to have a personal life when your life is devoted to the collective? Amanda chooses art as a form of activism. Paul has a life apart from AIDS, but it's no refuge from painful questions of mortality and identity. His is mother dying of cancer. The poles of his life mirror each other, each with death at the center. Is he entirely himself in either community – the churchgoing suburban world where he grew up, and the activist world centering on ACT UP and his charismatic boyfriend Derek?
When he breaks up with Derek and falls in love with Zack, who is dying of AIDS, Paul drifts away from ACT UP. "You're a caretaker now," Amanda tells him. Paul seems almost to arrive at the conclusion that caretaking is itself a form of activism. Or if it's not, what is activism? Amanda decides to channel her activism into "making a movie that affects a lot of people." Paul comes to a similar decision. After Zack dies, he moves to San Francisco and enrolls in a graduate writing program.
Soehnlein would appear to have made a similar choice. Army of Lovers is not just an account of political intervention, it is itself an intervention, a novel that preserves for future activism the history of a group of people struggling to survive an epidemic in the face of a government that was intent on denying its existence.