SCOTUS wrong on interracial marriage says Indiana Republican Senator
He believes key civil rights decisions of the past 70 years were wrongly decided & an improper usurpation of states' rights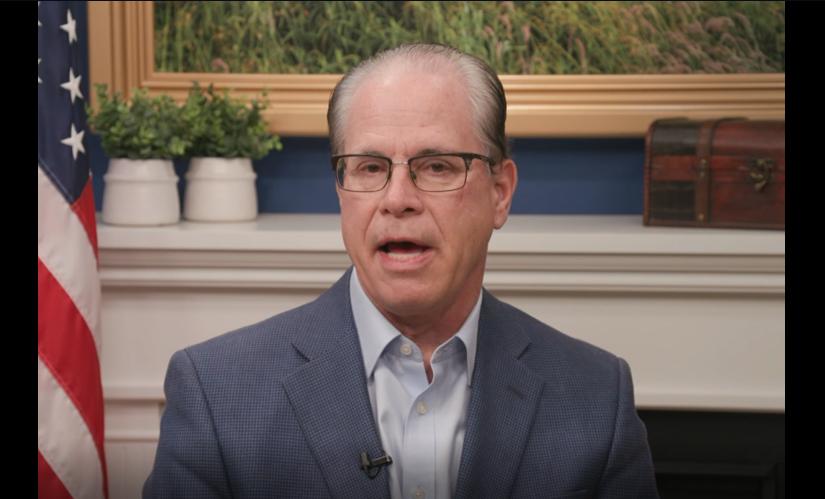 WASHINGTON – During a conference call with reporters Tuesday, Indiana Republican U.S. Sen. Mike Braun, answering a question from a reporter on his viewing a potential reversal of the landmark abortion rights case of Roe v. Wade decision said that he hopes the current, more conservative, Supreme Court will overturn it when the high court rules in the current case of Dobbs v. Jackson Women's Health Organization.
Pressed as to his view on other rulings, Braun unambiguously declared his belief that many of the high court's key civil rights decisions of the past 70 years were wrongly decided and an improper usurpation of states' rights. He added that many of the Court's decisions improperly established federal rights and would be better handled on a state-by-state basis, including Loving v. Virginia that legalized interracial marriage, and Griswold v. Connecticut (1965) establishing a right to privacy concerning contraceptive use.
A reporter for the Chicago progressive talk radio station WCPT followed up asking; "You would be okay with the Supreme Court leaving the issue of interracial marriage to the states?" Braun responded: "Yes. If you are not wanting the Supreme Court to weigh in on issues like that, you are not going to be able to have your cake and eat it too."
REPORTER: "You would be okay with the Supreme Court leaving the issue of interracial marriage to the states?"

SEN. MIKE BRAUN (R-IN): "Yes. If you are not wanting the Supreme Court to weigh in on issues like that, you are not going to be able to have your cake and eat it too." pic.twitter.com/jiVTMOpC01

— Heartland Signal (@HeartlandSignal) March 22, 2022
With a sense of irony, Reed Galen, an independent political strategist and co-founder of The Lincoln Project, an American political action committee formed in late 2019 by former and incumbent Republicans tweeted about Braun's statements saying: "By this logic, Clarence and Ginny Thomas could have their marriage declared invalid."
By this logic, Clarence and Ginny Thomas could have their marriage declared invalid. https://t.co/Tc71qQoq9R

— Reed Galen (@reedgalen) March 22, 2022
Migrants dumped at Calif. church after charted jet flight from Texas
Immigrants were carrying documentation purported to be from the State of Florida according to the Attorney General's office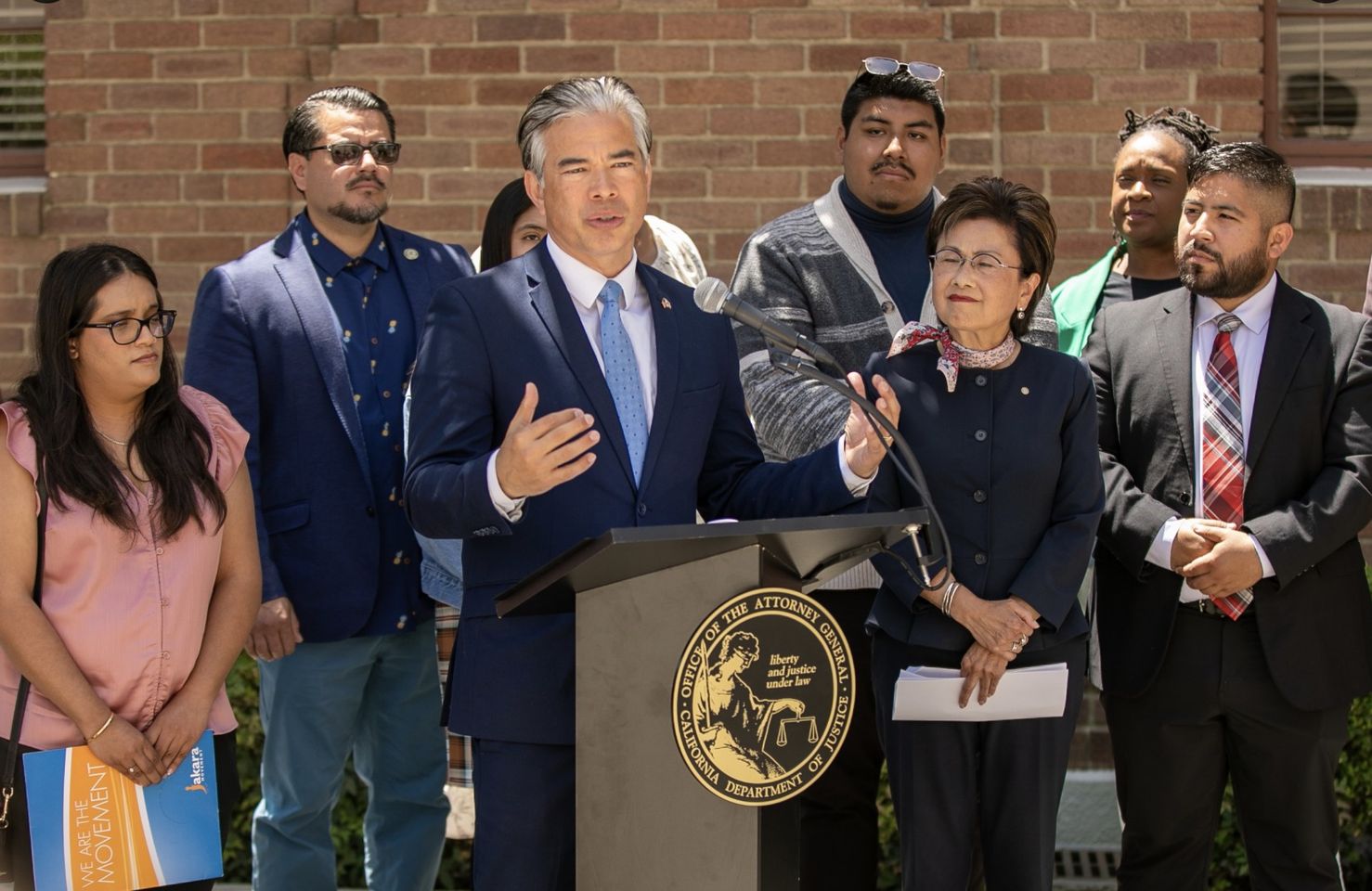 SACRAMENTO — California Attorney General Rob Bonta and Governor Gavin Newsom expressed outrage after a group of 16 migrants were transported by a private chartered jet from Texas via New Mexico and were left at the doorstep of the offices of the Sacramento Catholic Diocese on Friday.
"Today Attorney General Rob Bonta and I met with over a dozen migrants in Sacramento, Governor Newsom said in a news release. "These individuals were transported from Texas to New Mexico before being flown by private chartered jet to Sacramento and dumped on the doorstep of a local church without any advance warning."
"We are working closely with the Mayor's office, along with local and nonprofit partners to ensure the people who have arrived are treated with respect and dignity, and get to their intended destination as they pursue their immigration cases. My Administration is also working with the California Department of Justice to investigate the circumstances around who paid for the group's travel and whether the individuals orchestrating this trip misled anyone with false promises or have violated any criminal laws, including kidnapping," the Governor said.
The Attorney General said in a separate statement:
"Today I met with over a dozen migrants who were brought to Sacramento by private plane, with no prior arrangement or care in place," said Bonta. "We are investigating the circumstances by which these individuals were brought to California. We are also evaluating potential criminal or civil action against those who transported or arranged for the transport of these vulnerable immigrants. While this is still under investigation, we can confirm these individuals were in possession of documentation purporting to be from the government of the State of Florida.
"While we continue to collect evidence, I want to say this very clearly: State-sanctioned kidnapping is not a public policy choice, it is immoral and disgusting. We are a nation built by immigrants and we must condemn the cruelty and hateful rhetoric of those, whether they are state leaders or private parties, who refuse to recognize humanity and who turn their backs on extending dignity and care to fellow human beings. California and the Sacramento community will welcome these individuals with open arms and provide them with the respect, compassion, and care they will need after such a harrowing experience," Bonta added.
Bishop Jaime Soto of the Diocese of Sacramento noted: "Within each of the 16 migrants transported to Sacramento on Friday we recognize the humble presence of Jesus, and we hear His call to stand by them. The urgency to respond was heard by Catholics and people of good will. We are thankful to our partner organizations who took up the holy work of hospitality, dedicating their time and resources to ensure that every migrant did not feel alone and abandoned."
According to Diocese officials, the migrants arrived with everything they own stuffed in their backpacks. Migrant rights advocates say that the sixteen Venezuelan and Colombian nationals were lied to and intentionally deceived.
Eddie Carmona, campaign director at PICO California, a faith-based community organizing group that has been assisting the migrants told the Associated Press that the migrants had already been processed by U.S. immigration officials and given court dates for their asylum cases when "individuals representing a private contractor" approached them outside a migrant center in El Paso, Texas, Carmona said. They offered to help the migrants get jobs and get them to their final destination, he said.
"They were lied to and intentionally deceived," Carmona said, adding that the migrants had no idea where they were after being dropped off in Sacramento.
Late Sunday the Los Angeles Times reported the documents appear to show that the flights were arranged through the Florida Division of Emergency Management and that it was part of the state's migrant transportation program, according to a spokesperson with the attorney general's office who did not want to be identified.