Arizona LGBTQ leaders & supporters tell HRC to end support for Sinema
"We will continue to be honest with those who fall short of their commitments to us and our community," they said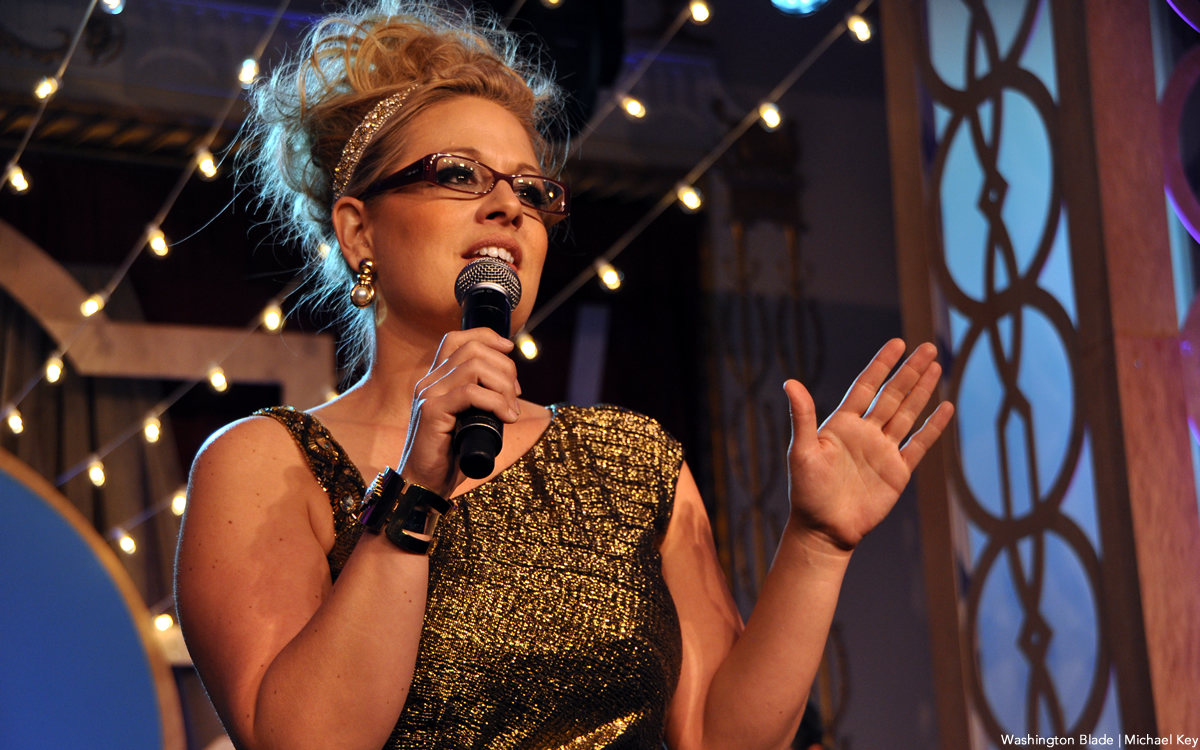 PHOENIX – In a little-noticed development, more than 100 LGBTQ community leaders and allied supporters in Arizona sent a joint letter in January to the Human Rights Campaign demanding that it withdraw its political and financial support for U.S. Senator Kyrsten Sinema (D-Ariz.) unless and until she ends her support for the Senate filibuster.
The letter points out that by continuing to refuse to join efforts by Senate Democratic leaders to end the filibuster, which requires 60 votes to pass legislation, Sinema is helping Republicans block progressive legislation already approved by the U.S. House of Representatives, including the Equality Act, the LGBTQ nondiscrimination bill stalled in the Senate.
The LGBTQ leaders, who drafted the letter in partnership with the Arizona Coalition to End the Filibuster, told HRC, the nation's largest LGBTQ civil rights group, they will call on HRC's supporters to stop funding the group unless it backs away from its support for Sinema.
"The toll of Sinema's obstruction – which HRC continues to tacitly support and thus enable – for your constituents is growing each day," the letter states, adding, "with the filibuster blocking popular legislation, backed by all or nearly all Democrats, to address the urgent issues of reproductive justice, immigrant rights, gun violence, police reform, workers' right to organizing, raising the minimum wage, and more."
In a statement released shortly after sending their Jan. 19 letter to HRC, the Arizona LGBTQ leaders said HRC's Interim President Joni Madison sent them a letter on Jan. 24 saying that HRC had privately "made it clear" to Sinema's staff that HRC disagrees with her pro-filibuster positions, especially her vote against temporarily suspending the filibuster to enable the Senate to pass two voting rights bills.
But the statement says Madison's letter "did not commit to any public statement toward Sinema, to a strong public position in favor of ending the filibuster, or to withdraw support from Sinema if she maintains her obstructionist stance that blocks passage of the Equality Act, critical voting rights legislation, and so much more."
HRC, along with many other LGBTQ organizations, has supported Sinema since the time of her election in 2018, when she became the nation's first openly bisexual U.S. senator. At the time of her election, Sinema expressed strong support for the Democratic Party's progressive agenda. She also signed on as a co-sponsor of the Equality Act and has since said she would vote for the LGBTQ rights measure.
But since 2020, she has stated she supports the filibuster because she, like other supporters of the controversial Senate rule, claim it fosters bipartisanship by requiring both parties to compromise as a means of passing controversial legislation.
Nearly all political observers in Washington believe the Equality Act, which passed in the House last year, is dead in the Senate without the lifting of the filibuster.
A spokesperson for Sinema's office in Washington did not respond to a request from the Washington Blade for comment and a possible interview with the Arizona senator to obtain her thoughts on the growing opposition to her continued support of the Senate filibuster.
In response to a request from the Blade for comment on the Arizona LGBTQ leaders' criticism of HRC's actions toward Sinema, an HRC spokesperson referred the Blade to an updated statement on Sinema that HRC released on Feb. 9, which it attributes to the "HRC staff."
The statement says HRC strongly supported efforts by Senate Democratic leaders to suspend the filibuster to enable the two voting rights bills to pass, which supporters said were needed to counter the numerous laws enacted by GOP-controlled state legislatures to restrict voting rights of minorities. The statement says HRC was especially troubled that Sinema and Sen. Joe Manchin (D-W.Va.) joined Republicans in voting against the temporary suspension of the filibuster, which resulted in the two voting rights bills dying on the Senate floor.
"We must hold politicians accountable," the HRC statement says. "We have been working diligently to make sure we hold Senator Sinema accountable now and, in the future," it says.
"Prior to the vote, HRC directly called on her to enable the Senate to change its rules to allow voting rights reform to pass; and then we directly let her know that we felt betrayed by her actions after the vote," the statement continues.
The statement says HRC will use the vote by senators on the two voting rights bills, along with votes on other bills, to rate senators in HRC's Congressional Scorecard, which rates all members of Congress on issues deemed important to the LGBTQ community.
HRC assigned Sinema a rating of 100, its highest possible rating, during the 114th Congress when Sinema served in the U.S. House. It gave her a 94 rating for the 115th Congress while she was also in the House. HRC assigned her a rating of 89 for the 116th Congress during her first two years as a U.S. senator.
To the disappointment of the Arizona LGBTQ leaders, the HRC statement does not commit to publicly denouncing Sinema or ending its political or financial support for the Arizona senator. Instead, the statement says HRC "is structured differently than the organizations that publicly condemned the Senator."
According to its statement, HRC "endorses candidates, supports them through their election, works with them to pass legislation and policy, and holds them accountable for their commitments and actions." It notes that with three years left in Sinema's term in office, "we still have much work to do," adding that HRC will be working on a wide range of pending legislation and judicial nominations, including the Voting Rights Act and the Equality Act.
"Strategically, we have to consider the long-range view and the impact of the work ahead," the statement says. "With that in mind, we will continue to work with the current Senate to advance equality for our community in all of our intersecting identities. And as part of that work, we will continue to be honest with those who fall short of their commitments to us and our community," the statement concludes.
In their joint letter to HRC, the Arizona LGBTQ leaders stated, "[W]e call on Human Rights Campaign to publicly disavow any future endorsement or financial support for Senator Sinema if she does not reverse her position on the filibuster." The statement adds, "And we call on all donors to HRC to withhold further contributions until this is done."
Hillary Clinton labels Justice Thomas 'a person of grievance'
Clinton cautioned that Thomas was also sending a signal to attack same-sex marriage, sodomy and contraception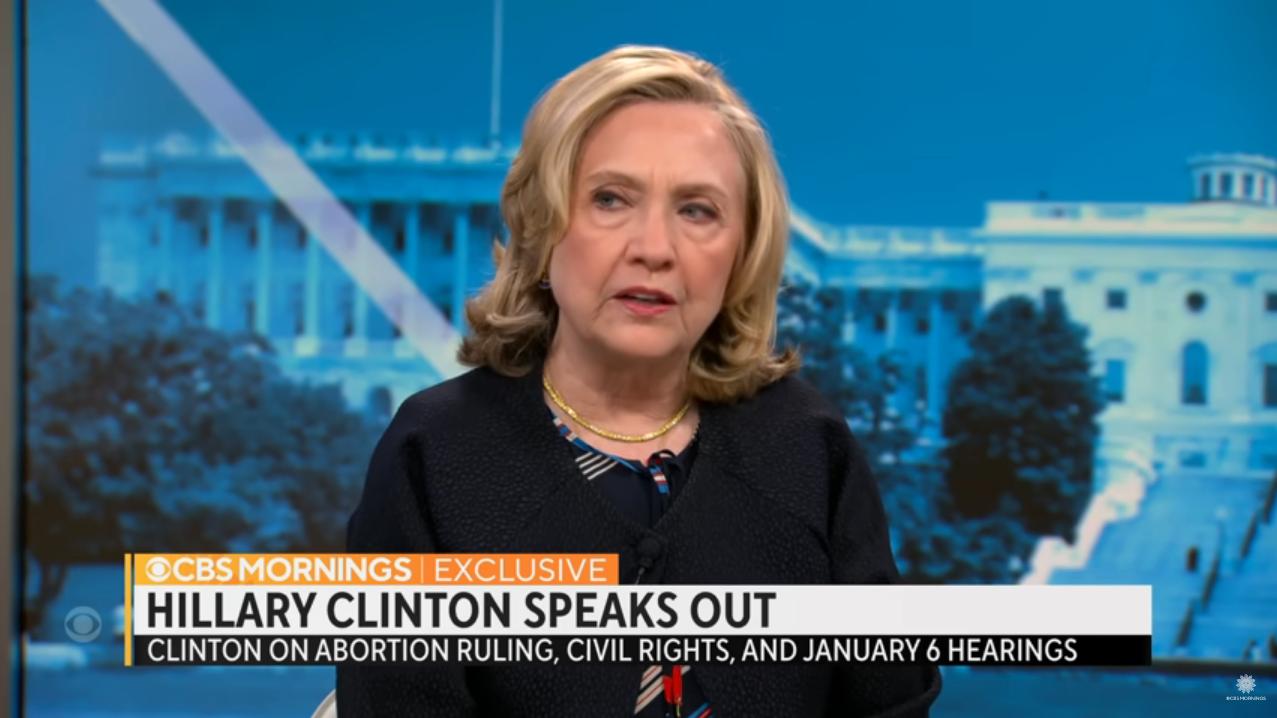 NEW YORK – In an interview with CBS News correspondent and co-anchor of CBS Mornings Gayle King, former U.S. Secretary of State Hillary Clinton reflected on last Friday's stunning yet expected overturn of landmark women's reproductive choice case Roe v. Wade.
During the interview, Secretary Clinton cautioned that Associate U.S. Supreme Court Justice Clarence Thomas was sending a signal to attack same-sex marriage, sodomy and contraception to lower federal courts and state legislatures and that he would be willing to consider cases that could target those rights.
"He has signaled in the past to lower courts, to state legislatures to find cases, pass laws, get them up," Clinton said, adding Thomas's message to conservative judicial activists has been "I may not get them the first, the second, or the third time, but we're going to keep at it."
Clinton also noted, "I went to law school with [Justice Thomas]. He's been a person of grievance for as long as I have known him — resentment, grievance, anger … Women are going to die, Gayle. Women will die."
Hillary Clinton on abortion ruling: "Women are going to die"
U.S. House Speaker hints at legislation to codify same-sex marriage rights
Pelosi suggested such legislation in a "Dear Colleague" letter on Monday to fellow members of the House Democratic caucus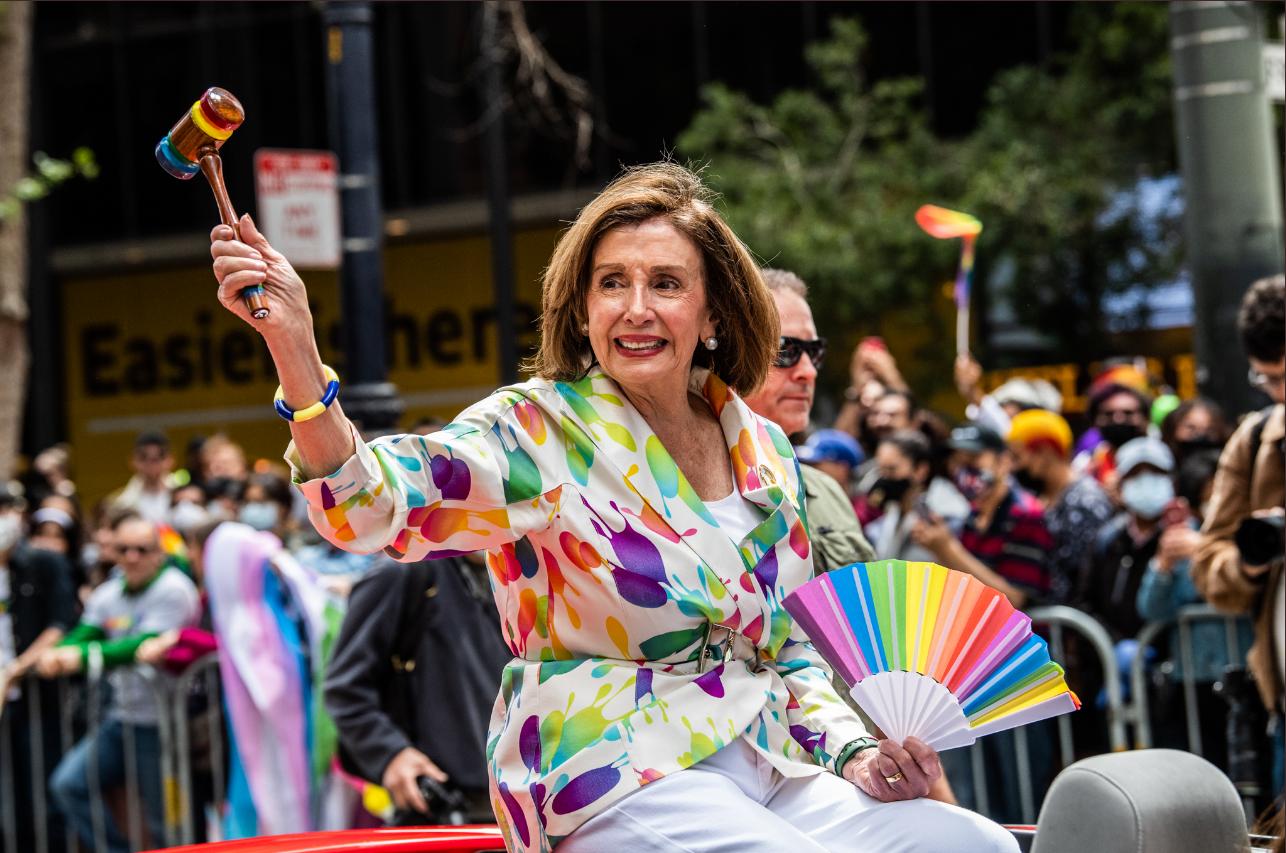 WASHINGTON – U.S. House Speaker Nancy Pelosi (D-SF) hinted at the possibility of legislation to codify the right of same-sex couples to marry, which many fear is in danger after the U.S. Supreme Court's decision overturning Roe v. Wade, as part of an effort to secure "freedoms which Americans currently enjoy."
Pelosi suggested such legislation could be in the works in a "Dear Colleague" letter on Monday to fellow members of the House Democratic caucus addressing plans for congressional action after the ruling last week in Dobbs v. Women's Health Organization, which eliminated the right for women to access an abortion.
The concurrence of U.S. Associate Justice Clarence Thomas is a core component of the letter from Pelosi, who expressed consternation about his rejection of finding unenumerated rights under the 14th Amendment of the U.S. Constitution.
"It is still appalling to me that the Chief Justice of the Supreme Court would agree that a Constitutional right does not exist if it was not spelled out explicitly and in public when the 14th Amendment was ratified over 150 years ago," Pelosi said. "While this extremist Supreme Court works to punish and control the American people, Democrats must continue our fight to expand freedom in America. Doing so is foundational to our oath of office and our fidelity to the Constitution."
Thomas said in his concurring opinion he welcomes vehicles that would allow the court to revisit other major decisions, such as the Griswold decision guaranteeing the right to contraceptives; the Lawrence decision decriminalizing sodomy for same-sex couples and others; and the Obergefell decision legalizing same-sex marriage nationwide.
Although Pelosi doesn't explicitly say she'll introduce legislation on same-sex marriage, she brought up "access to contraception and in-vitro fertilization to marriage equality," then added, "Legislation is being introduced to further codify freedoms which Americans currently enjoy. More information to follow."
"It is clear from how Donald Trump and Mitch McConnell stacked the Supreme Court that elections have ramifications," Pelosi said. "It is essential that we protect and expand our pro-choice Majorities in the House and Senate in November so that we can eliminate the filibuster so that we can restore women's fundamental rights – and freedom for every American."
Any legislation seeking to codify marriage equality would have to get around marriage being an issue administered by the states under the guidelines of the U.S. Constitution. In the past, Rep. Jerrold Nadler (D-N.Y.) has introduced the Respect for Marriage Act, which would have required the federal government to recognize same-sex marriage and states to recognize same-sex marriage performed elsewhere.
Abortion rights: California Constitutional Amendment heads to ballot
The state is expanding efforts to protect women seeking abortions or reproductive care as well as anyone assisting those women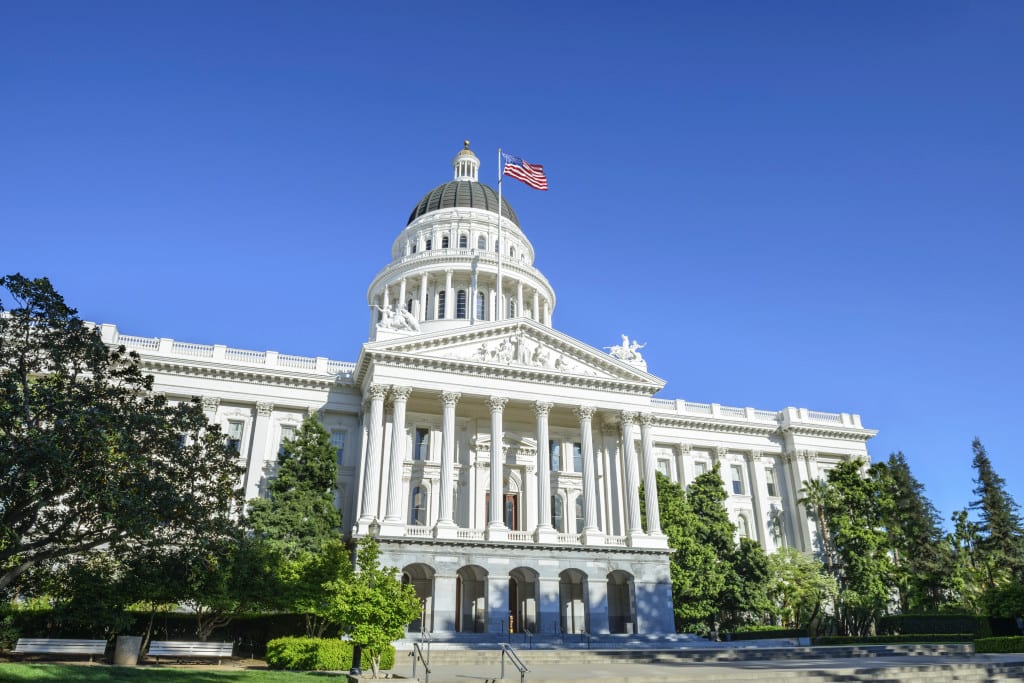 SACRAMENTO – In November, California voters will have an opportunity to amend the state's constitution to include the right to an abortion and today, Governor Gavin Newsom signed an executive order to further protect women coming to California from other states.
"California will not back down from the fight to protect abortion rights as more than half the states in this country, enabled by the Supreme Court, ban or severely restrict access," said Newsom. "We are ensuring Californians will have the opportunity this November to enshrine the right to choose in our state constitution. And we're not waiting until November to take action, today's executive order ensures that the state will not hand over patients who come here to receive care and will not extradite doctors who provide care to out-of-state patients here. In California, women will remain protected."
The order signed today prevents any information, including medical records and patient data, from being shared by state agencies or departments in response to inquiries or investigations brought by other states or individuals within those states looking to restrict access. The state is expanding efforts to protect women seeking abortions or reproductive care as well as anyone assisting those women.

SCA 10 was passed by the California State Assembly today and now heads to the November ballot.
Within hours of the U.S. Supreme Court's decision to overturn Roe v. Wade last Friday, Governor Newsom signed legislation to help protect patients and providers in California from civil liability for providing, aiding, or receiving abortion care in the state. In addition, Governor Newsom and the governors of Oregon and Washington launched a new Multi-State Commitment to defend access to reproductive health care and protect patients and providers.
The budget agreement announced yesterday includes more than $200 million in additional funding for reproductive health care services. Governor Newsom recently signed legislation eliminating copays for abortion care services and has signed into law a legislative package to further strengthen access and protect patients and providers.