Utah Governor vetoes anti-Trans bill, legislative leaders plan override vote
"If you have not spent time with transgender youth, then I would encourage you to pause on this issue," Cox said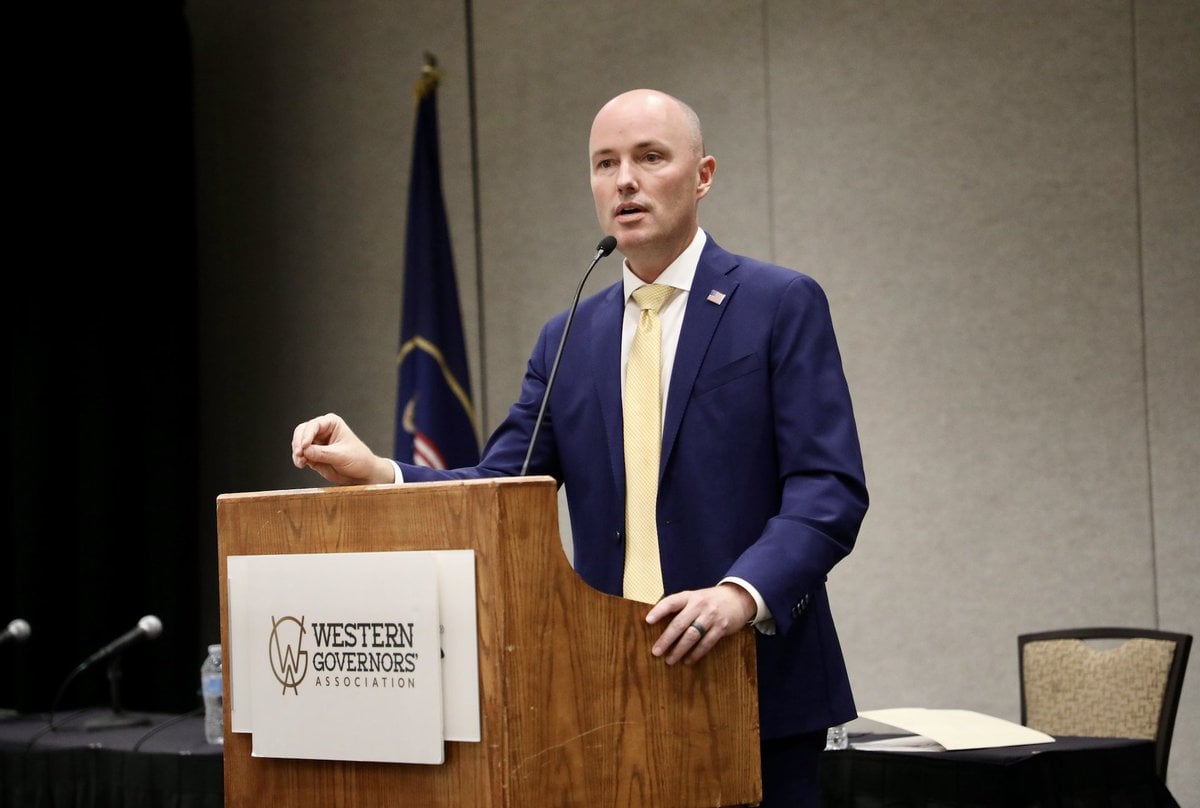 SALT LAKE CITY – Utah's Republican Governor Spencer Cox vetoed House Bill 11 — anti-transgender legislation that would ban Trans youth from playing on sports teams that correspond with their gender identity.
The legislation prohibits "a student of the male sex from competing against another school on a team designated for female students" and defines "sex" as "biological, physical condition of being male or female, determined by an individual's genetics and anatomy at birth."
The bill sponsored by Republican Rep. Kera Birkeland specifies that a Trans athlete would upload their birth certificate and select the sport they want to play. "If the gender on their birth certificate does not match the sport they want to play, a commission with a doctor, sports physiologist, university level athletic trainer, coach and other experts would decide whether they can play on that team."
The Salt Lake Tribune reported; In a letter addressed to Senate President Stuart Adams and House Speaker Brad Wilson, Cox defended his decision to veto the proposed legislation.
"I know both of you are committed to these same ideals and that we have worked very hard together to resolve the many issues surrounding transgender student participation in sports. Unfortunately, HB11 has several fundamental flaws and should be reconsidered," Cox wrote.
Utah legislative leaders on Tuesday announced their plan to meet this Friday for an override session minutes after Cox vetoed the bill, The Salt Lake Tribune noted.
NOW: Utah lawmakers to meet Friday to discuss overriding Gov. Cox's veto on bill to ban transgender girls in female school sports #utleg #utpolhttps://t.co/KAXHt0INKV

— Kim Bojórquez (@kimbojorque) March 22, 2022
Cox was the second Republican Governor in twenty-four hours to veto anti-trans youth sports legislative measures.
Indiana Republican Governor Eric Holcomb vetoed HB 1041 Thursday, similar legislation that had he signed it into law would have banned transgender girls from competing on girls' K-12 sports teams.
Cox had made headlines in March after his statement on House Bill 302, a bill that targeted the state's Trans youth from participating in high school and collegiate sports.
"If you have not spent time with transgender youth, then I would encourage you to pause on this issue," Cox said. "We have so many people who are in a very difficult spot right now. And we have very few if any transgender girls participating in sports."
"These kids are, they are just trying to stay alive. You know, there is a reason none of them are playing sports," says the Governor. "And so, I just think there is a better way, and I hope that there will be enough grace in our state to find a better solution."
I know most won't read past a headline but please read my veto letter—especially if you disagree with me. The veto will be overridden on Friday and then we will have a special session to fix a few things. Trans sports is a terribly difficult issue. Please be kind to everyone. 1/ pic.twitter.com/5991MF2xqa

— Spencer Cox (@SpencerJCox) March 22, 2022
Attacker in Sandy Utah gay teen bashing case gets probation
Judge follows the recommendation from probation department & terminates home detention & electronic monitoring- orders probation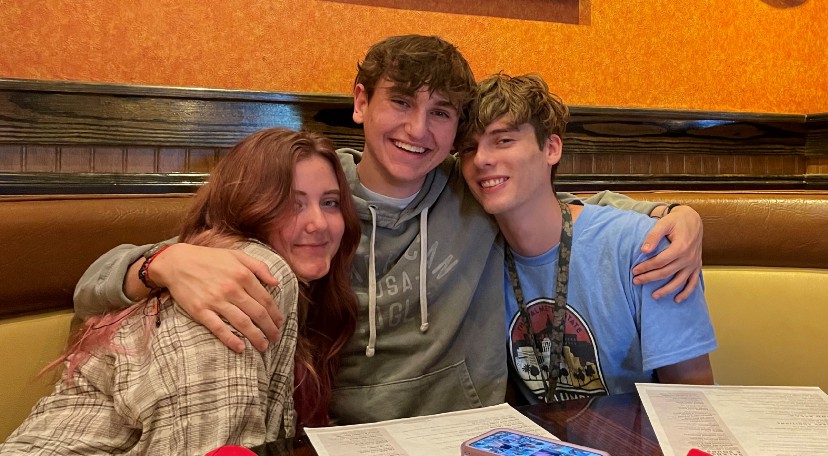 SANDY, Ut. – A juvenile who attacked Christian Peacock and his boyfriend Jacob Metcalf on July 30 outside Peacock's home in Sandy, an upscale suburb of Salt Lake City, was sentenced to probation by a Salt Lake County Third Judicial District juvenile court judge.
Fox News affiliate KTSU 13 reported during Wednesday's hearing, the judge reviewed recommendations from prosecutors and the Third Judicial District juvenile probation office to determine the next steps in the case. He ruled the teen to be low risk to the community.
"I appreciate the good report from home detention, it's an excellent report," said the judge. "So I am going to follow the recommendation from probation and terminate you from home detention and electronic monitoring. You're still going to be on probation."
The judge also ordered the minor to serve additional community service hours volunteering with LGBTQ+ groups, taking an empathy class, writing an apology letter to the victim who is now 18, and paying restitution for the material damages.
"The consequences of your actions – that's what we deal with a lot in juvenile court is kids learning how to take responsibility for their actions and learning to think before they act," added the judge.
The judge also ordered a December 30 review of the case with a written report from the probation office to monitor the offender's progress and to make further determinations in the case.
Speaking to reporters outside of the courthouse after the sentence was handed down, Peacock's mother Stefanie said; "It makes me sad that still today in 2022, kids are still going through this kind of thing. That anyone is going through anything like this, and especially that it happened to my son."
"It has always been a very safe neighborhood," said Kyle Peacock, Peacock's father. "Then to have something like this happen at your home, where you're supposed to feel safe, it just, it really riled a lot of different emotions that you didn't know you had inside of you."
"Be kind to others and don't punch somebody because you don't agree with who they are, that's just not okay. I think it's really important that we all keep standing up and saying this is not okay," Stefanie Peacock added. "That we are people and everyone should be loved and accepted."
Peacock and his boyfriend Jacob Metcalf were attacked on July 30 outside the Peacock family home
A carload of men shouting anti-gay slurs drove by as 17-year-old Christian and his boyfriend Jacob Metcalf hugged each other goodnight at the end of Christian's driveway in Sandy, an upscale suburb of Salt Lake City. Somebody in the car shouted, "We don't want faggots in our street." The boys were shocked, so Jacob stayed to talk instead of going right home as planned.
The car returned about 40 minutes later, and two people jumped out. 19-year-old Hayden Stowell made lewd sexual gestures, grabbing his genitals and asking if he was making Jacob and Christian sexually aroused.
Christian told me three other people stayed in the car shouting anti-gay slurs and "hyping up" the two who jumped out.
Christian told me he was afraid they would hit Jacob, so he stepped in front of him to protect him. A 17-year-old boy (name withheld due to his age) took a half step back and punched Christian's head, knocking him senseless and eventually landing him in the hospital with brain swelling.
Christian's sister Jocelynn heard the commotion and ran outside. She quickly captured photo evidence, snapping the car's license plate as it roared off. Jacob filmed part of the attack, including an admission that it was motivated by hatred of gay people.
🚨🚨 Sandy, UT – A gay young man was hugging his boyfriend in front of his home. The young men in this Infiniti stopped and the one person punched the kid in the face while calling him a "fa**ot." We need to identify this assailant. Contact Sandy, UT police. ⚠️Language⚠️ pic.twitter.com/801SYBoBUt

— Rainbow Youth Project USA (@RainbowYouthUSA) July 30, 2022
RELATED: Gay-bashed Utah teen & Mom seek safety from polygamy cult