Kentucky anti-Trans youth sports bill heads to governor for signature
"Lawmakers should stop meddling in the lives of innocent kids and focus on more pressing issues that pose legitimate threats in Kentucky"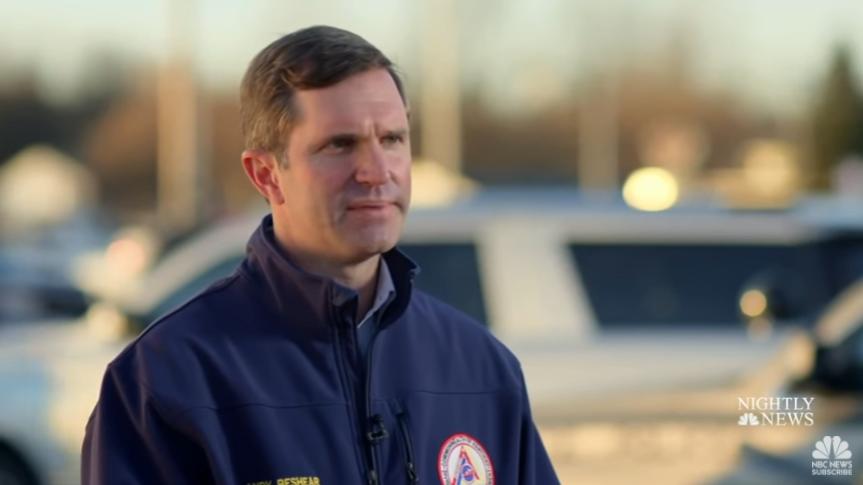 FRANKFORT – The Kentucky Senate passed Senate Bill 83 (SB83), an anti-Trans youth sports bill on final vote of 25-9 Thursday. The bill now heads to Democratic Governor Andy Beshear to be signed into law or vetoed. Senate Bill 83 would ban transgender girls from playing on sports teams in Kentucky schools that match their gender identities from sixth grade through college.
The bill known as the Save Women's Sports Act, would require the Board of Education or agency designated by the Board of Education to manage interscholastic athletics to promulgate administrative regulations or bylaws requiring schools that participate in interscholastic athletics to designate all athletic teams, activities, and sports based upon the biological sex of the students eligible to participate.
The law would prohibit "biological male" students from participating in athletic teams, activities, and sports designated as "girls."
#BreakingNews: KY General Assembly approves Anti-Trans Sports Ban SB83 on final vote in Senate 25-9. Tweet @AndyBeshearKY to VETO SB83 to #LetAllKidsPlay!#KYGA22 #LGBTQ #KYFairness pic.twitter.com/h68Nr9hfJg

— Fairness Campaign (@FairnessCamp) March 24, 2022
"Shame on the Kentucky General Assembly for prioritizing discrimination against some of our state's most vulnerable youth," said Fairness Campaign Executive Director Chris Hartman.
"Now the only transgender girl we know currently playing sports in Kentucky schools, a 12-year-old seventh grader who started her middle school's field hockey team, will be denied the opportunity to play with her friends during her eighth grade year.
"Transgender kids want the same things all children do—to play with their friends, get a good education and pursue their passions, including sports. Like all kids, they deserve the opportunity to participate on sports teams that help them stay active, bring them joy and fulfillment, and teach them about teamwork, discipline and sportsmanship.
"Our girls' sports teams deserve more funding, respect and opportunity. Girls in sports continue to face barriers based on their gender, including transgender girls. Bans on transgender girls participating in sports do nothing to support girls' sports. Attempts to 'other' transgender girls prevent the kinds of inclusive school environments that we need to ensure kids of all genders can have fair opportunities.
"It's critical for governing bodies to listen to the education experts, coaches and sports associations shedding light on the importance of including transgender student athletes in opportunities to play sports with their classmates. These experts are working diligently to refine existing guidelines to ensure fair participation for all kids across every sport.
Lawmakers should stop meddling in the lives of innocent kids trying to play with friends on their schools' sports teams and focus on more pressing issues that pose legitimate threats in Kentucky."
The Fairness Campaign now calls on Kentucky's most pro-equality Governor Andy Beshear to protect the lives of transgender youth and let all Kentucky kids play by vetoing Senate Bill 83," said Hartman.
"Tonight, the Kentucky Senate advanced the sixth anti-trans bill in a single day, adding to three bills targeting trans youth in Oklahoma and two in Arizona. As transgender and nonbinary youth across the country continue to face unrelenting political attacks, we call on these lawmakers to focus on supporting them in the fight of their lives, not pushing them to the sidelines," said Sam Ames, Director of Advocacy and Government Affairs at The Trevor Project. "This bill focuses on a problem in school sports that simply does not exist – yet the debates surrounding it are having a tangible negative impact on the mental health of an overwhelming majority of trans youth. These young people already face disproportionate rates of bullying, depression, and suicide, and bills like this one will only make matters worse. We implore Governor Beshear to follow the lead of the courageous Republican governors in Indiana and Utah who vetoed anti-trans bills this week, and veto this cruel and unnecessary law."
Queer arts collective accused of desecrating Christian space flees
A group of "eight or nine" entered the chapel "because we wanted to make sure the House of The Lord wasn't being disrespected"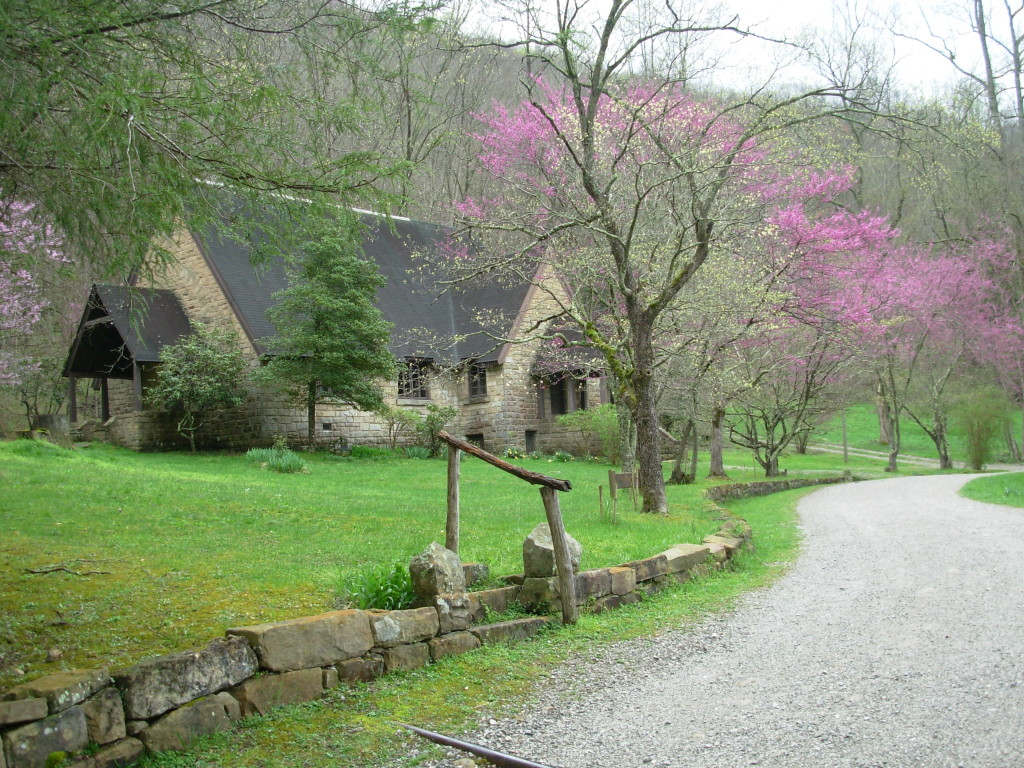 By  Jamie Lucke | HARLAN COUNTY, Ky. – An Appalachian arts nonprofit's gathering at Pine Mountain Settlement School in Harlan County ended abruptly last weekend after local residents objected to the group's presence in the chapel, raising concerns among attendees about their safety.
A statement issued by the Waymakers Collective says participants decided to end their annual assembly a day early "for the safety of everyone in attendance," including the school's staff.
The decision to leave came after "a group of white men and women in trucks and on ATVs from the surrounding" area blocked exit roads and paths and demanded that conference participants leave the chapel.
"We were shocked by this as we had rented out the entire campus of PMSS for our event and were treating the entire property with respect and in the manner we had communicated to PMSS prior to the event," the Waymakers statement said.
Kentucky State Police and the Harlan County sheriff's office were called to the scene Saturday but no charges or arrests were made.
Harlan County Sheriff Chris Brewer said deputies remained at the campus "for several hours out of precaution to keep the peace." He also said his office is not conducting an investigation.
Statement from Harlan County Sheriff Chris Brewer:
"On Saturday August 19th, the Harlan County Sheriff's Office received a call that a group who had rented the PMSS were in the chapel which was not part of the rental agreement. The staff requested assistance from HCSO just to be present and keep the peace as they asked the group to vacate the chapel. Upon the arrival of HCSO Deputies, KSP was already on scene and the group stated that the chapel was included in their rental agreement but they would voluntarily vacate the chapel. HCSO Deputies remained at PMSS for several hours out of precaution to keep the peace. At this time there is no criminal investigation being conducted by HCSO."
The confrontation has already cost the school one event. Nicole Garneau, organizer of the Rebellious Performance Retreat, said she is moving the five-day immersive theater workshop from Pine Mountain Settlement School, where it had been scheduled to be held over Labor Day weekend.
"I cannot host a retreat dedicated to supporting artists working on challenging material in a place where we do not feel safe," Garneau told the Lantern in an email. "I will be sharing the new location of the retreat only with people who are registered."
A statement released Wednesday by the Pine Mountain Settlement School said that photos of the conference posted on social media, especially of the chapel, "upset some members of the local community, who interpreted this as non-Christian." They reached out to interim director Jason Brashear and board of trustees chair James Greene who asked the Waymakers to vacate the chapel.
"The Collective agreed they would relocate the space at their next class break. However, some community members decided on their own to come to campus, entering the chapel, and blocking access to buildings and roads," says the PMSS statement.
The statement, printed below, says the school "is reviewing its policies and procedures to ensure that this type of misunderstanding does not occur in the future and to ensure the safety of all guests, visitors, and staff. Pine Mountain will continue its tradition of being open and welcoming to all as well as to promote mutual understanding among all those it serves."
Founded in 1913 and set on 800 acres, the Pine Mountain Settlement School is a national historic landmark. It once served as a boarding school for young Kentuckians; its residence and dining halls and other buildings still host visitors and events throughout the year, including wildflower and fall color weekends.
Brashear, the interim director, said 5,000 students visited last year to hike, study nature and learn square dancing and crafts.
The Kentucky Arts Council provides operating support to the school "from state tax dollars and federal funding from the National Endowment for the Arts," according to the PMSS website.
The Kentucky Natural Lands Trust, which raises money to preserve Kentucky forests and natural habitats, has held artists weekends at the campus. The land trust, Kentucky songwriter Daniel Martin Moore and 40 musicians teamed up in 2019 to produce a double album titled "Pine Mountain Sessions" recorded in the school's chapel which benefited KNLT and the school.
The Waymakers Collective, which says it has distributed more than $1 million in grants to Appalachian artists and arts organizations, describes itself as "a multiracial group that is also inclusive of queer and trans people."
The Waymakers' statement said that for its annual gathering the chapel had been set up as space "for rest and quiet reflection" and "healing."
"The set up of the room included pillows, meditation cushions, soothing lights, plants, crystals, and some artwork including a painting that included an 'Om' symbol," the statement said.
"It was a spa-like environment to help facilitate restorativeness, rest, and reflection."
"Our coordinator specifically asked if there were any special instructions that should be honored in the chapel," the statement says. "The only instructions given were not to move the pews as the floors were recently resurfaced. Our team requested two tables in the chapel to display aromatherapy oils and other items for the participants, and upon our arrival, the tables were set up by the PMSS staff."
On Saturday, a few conference participants were "gathered in the chapel to rest: taking naps or sitting in quiet reflection or prayer" when two men and a woman who were not part of the group entered and sat apart watching, said the statement.
More people arrived, said the statement, and conference attendees were told that they were "desecrating a Christian space" amid demands that they leave, according to the statement, which also said the local residents used "their vehicles to block the roads and paths to exit."
The settlement school staff intervened and separated the two groups, said the statement.
"The group of people who entered the chapel stayed for over an hour, often lingering on the outside of where we were gathered as though to tell us we were not welcome and were being watched," the statement said.
The statement says they later learned that Facebook posts had accused the group of "desecrating the chapel and other horrible allegations that simply are not true."
The weekly Tri-City News, also of Harlan County, in an article posted on its Facebook page, reported that Bledsoe resident Tate Napier said that he was part of a group of "eight or nine" who entered the chapel "because we wanted to make sure the House of The Lord wasn't being disrespected."
Napier is quoted as saying, "The people in the chapel said they were doing nothing wrong, and I asked if they were in there to worship Jesus, and a few started raising their voices at me, so I told them to just get their stuff — that we weren't there to argue, and I even helped them gather their things and pack them to their cars. After that all happened, the state police and sheriff deputies showed up, and they agreed to stay out of the chapel, but then, ultimately, they decided to leave because they said they felt unsafe."
On Tuesday afternoon, Napier posted on his Facebook page that he had received a lot of requests from reporters and journalists — the Lantern sent him a direct message via Facebook — seeking interviews but that he had decided to "leave it" with the interview he gave "a local journalist" on Saturday.
"The news and social media are tools the devil uses the most to stir up division, and I don't want to partake in anymore," he said.
Garneau, an actor who has performed at the settlement school, said the decision to cancel the Labor Day weekend performance retreat had left her angry and sad.
"I have attended many wonderful gatherings at Pine Mountain Settlement School, many of which were dedicated to social and racial justice. Rural Eastern Kentucky needs a place like PMSS where people can come together to make Kentucky, and the world, a better place," she said. 
"I am angry and sad that some members of the Harlan community decided to violate a sacred space for healing, and in so doing, traumatize an entire community of folks gathered at PMSS. I fear this will have repercussions for years to come."
The Waymakers Collective statement ended with an invitation to the settlement school staff and leadership to "think, with us, about how to ensure Pine Mountain Settlement School continues to be the inclusive, beautiful, and hospitable place it has historically been for many of us — including how best to communicate with potential guests what your boundaries are for the use of your campus."
Pine Mountain Settlement School statement on events of Aug. 19, 2023
"On the weekend of August 18th, the Waymakers Collective, an Appalachian Arts and Culture Assembly, rented the facilities and grounds of Pine Mountain Settlement School for their annual retreat. While this group was engaged in their meeting, several images were posted on the Waymakers' social media, depicting their classes and events. The images, particularly those showing a healing space set up in the chapel, upset some members of the local community, who interpreted this as non-Christian. They reached out to the School's Interim Director and, later, the Chair of the Board of Trustees.
To address these concerns and avoid misunderstanding, the Interim Director and Chair of the Board asked the Waymakers Collective to relocate their healing space to another building. The Collective agreed they would relocate the space at their next class break. However, some community members decided on their own to come to campus, entering the chapel, and blocking access to buildings and roads. The Waymakers Collective felt threatened and called law enforcement.
The Interim Director was out of town but in communication with all parties throughout the afternoon. The School's program lead came to campus to help defuse the situation. She arrived before law enforcement and isolated each group, listened to each group's concerns, and communicated those to the Interim Director. It was decided that the chapel would remain vacant and be locked to avoid further conflict. Most community members had left by the time the authorities arrived. Afterwards, the Waymakers Collective ended their retreat early and left campus.
This incident happened at a private function on the Pine Mountain Settlement School campus. The Waymakers Collective was responsible for the planning and content of their retreat. The School prepared meals and offered lodging and meeting space.
Pine Mountain was founded upon principles of the social settlement movement, which stressed building bridges between people of diverse backgrounds and circumstances, promoting mutual respect and understanding, and coming together to promote the common good. The School, across its hundred and ten years, has operated in keeping with this tradition. In 2016, the Board of Trustees adopted the following set of core values reflective of Pine Mountain's settlement heritage, developed collaboratively by staff, trustees and community members.
CORE VALUES
Education
We provide immersive and practical educational experiences for all ages because education changes lives.
Fellowship
We strive to build bridges between people of diverse backgrounds promoting an exchange of culture, ideas and history to generate mutual respect and learning.
Community
We collaborate with our communities on common goals fostering self-respect and neighborliness and building leadership capacity.
Stewardship
We steward our natural and built environment, providing inspiration and tools for others to join with us to protect life on earth.
Spirituality
We draw on our historically inclusive Christian spirit to create a place where bodies, hearts and minds can grow.
Pine Mountain Settlement School will always be an inclusive space for those who strive to explore, learn, or break bread together. We have not—and will never—share the values of those who oppress, endanger, or silence others, and we will continue to welcome everyone to our historic campus in a manner consistent with our mission and tradition. The School is reviewing its policies and procedures to ensure that this type of misunderstanding does not occur in the future and to ensure the safety of all guests, visitors, and staff.  Pine Mountain will continue its tradition of being open and welcoming to all as well as to promote mutual understanding among all those it serves."
**************************************************************************************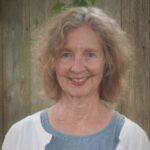 Jamie Lucke has more than 40 years of experience as a journalist. Her editorials for the Lexington Herald-Leader won Walker Stone, Sigma Delta Chi and Green Eyeshade awards. She is a graduate of the University of Kentucky.
**************************************************************************************
The preceding piece was previously published by the Kentucky Lantern and is republished with permission.