How a former adult actor used YouTube to find himself
"Throughout all of this, I've learned that you truly get what you put into things," he said, adding: "Success is inevitable"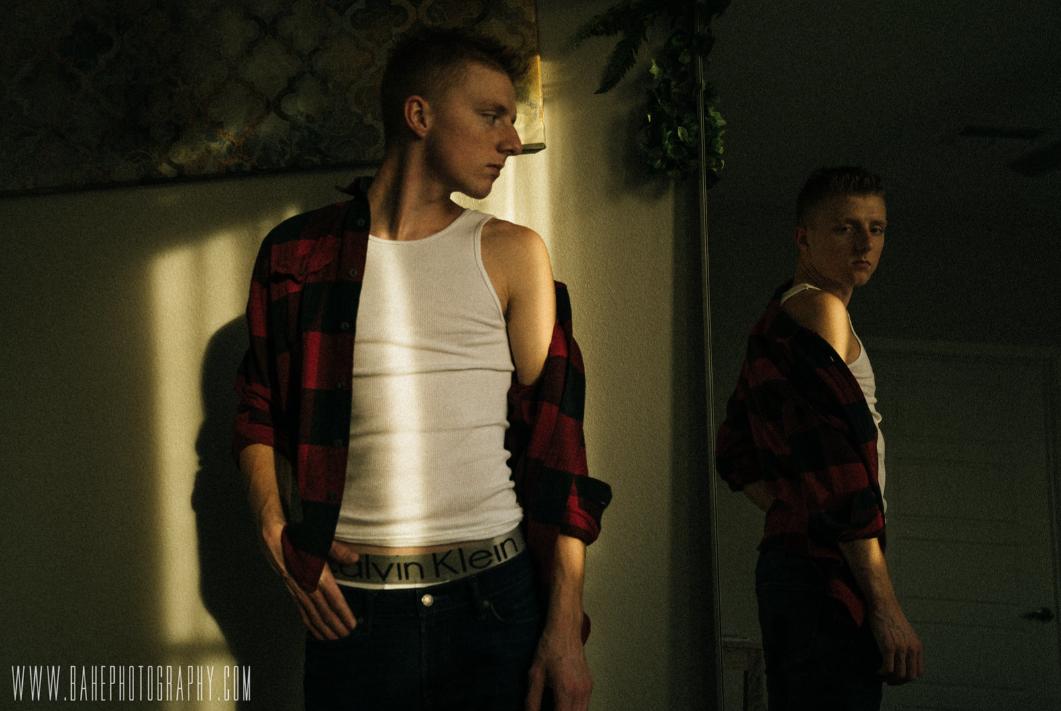 PHOENIX – In 2020, Richie West sat in his sister's childhood bedroom, feeling immense pain. He was visiting his hometown of Boonsboro, Maryland – a small, conservative town of about 3,500 that sits in a valley amongst the Blue Ridge Mountains – for the holidays. But West, who is bisexual, couldn't help but feel out of place.
Unbeknownst to him, his sister, who lives in the house with her boyfriend and his child, had removed everything from his former bedroom – trophies, Hot Wheels, even his Britney Spears poster – relegating his childhood memories to a box. She took "everything and she didn't tell me," West told the Blade, holding back tears.
"It killed me," he added.
West, who asked the Blade to use his social media name for privacy reasons, assumed there could only be one reason: His family found out he was doing gay adult films. It isn't the life he imagined growing up – with dreams of being a pilot when he set out for Arizona at 18 – but it was where he found himself anyway.
Feeling lost, disconnected and "disowned" in the place he called home for most of his life, West turned to a familiar, comforting source: YouTube. But unlike most people, who would spend countless hours consuming video after video, West turns the camera inward and shares his life with the world.
For West, chronicling his experiences for strangers has become a habit – not for views or attention but as a form of therapy. "It brings me comfort, as selfish as that sounds," he said.
He covers everything on his YouTube, from his experiences as an adult film actor and creator on OnlyFans – a content subscription service that many use for X-rated entertainment – to seemingly random stories from his life, past and present.
Recently, West quit porn, citing the "toxic" nature of the business, as he faces a turning point in his life, thus his YouTube content. "I'm still trying to find my direction," he said.
"I realized I need to step away from talking about the porn-related stuff. It was holding me back," he added. "I was getting views, but it was keeping me boxed in."
And "boxed in" is the last place West wants to be right now. Quitting porn has opened up a whole new world for West – one where he can focus on his art, burgeoning online novelty store and online content. Now, he has complete control over his life – answering to no one but himself, which was a long time coming.
Growing up in rural Appalachia, West knew that he desperately needed to escape his hometown. "I was ready to get out of that town – I knew I wasn't going to stay there," he said.
Boonsboro is a run-of-the-mill small town: Three traffic lights, a high school and no shortage of Donald Trump signage. In this town, everybody knows everybody – including their secrets. So, West's development as a queer person took time. He knew he felt different but couldn't begin to place a finger on it until he was almost gone.
Like many young queer people desperate to find others like them – but lacking any real LGBTQ+ education – West turned to the popular gay dating app Grindr to explore his sexuality. And, like many, the experience turned out to be one more traumatizing than liberating.
"It turned out to be a total catfish," he said. "I was just heartbroken by it and felt like I had nobody to talk to. Then, I had my first panic attack."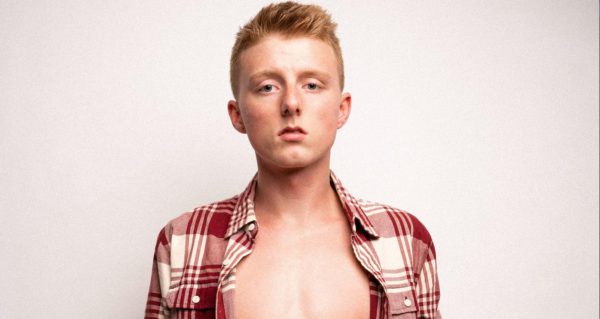 Finally, he came out to his mother, who was and always has been supportive of him, he said. "It was a sigh of relief," West added.
But his friends at school didn't have the same reaction. "I was afraid of feeling alienated and pushed away from all of my friends," West said. "And that's exactly what happened once I came out to them."
Luckily for West, he would soon leave the mountains of Boonsboro for the desert of Phoenix, set to attend Arizona State University (ASU) upon graduating. At the end of the summer, he made it – officially trading in his small-town life for a major university and a program to teach him how to fly.
However, his college experience didn't last long. "I just ran out of money," West said.
So, he decided to take a break, planning to return once he established his Arizona residency. At this point, West found both YouTube and the world of adult films.
He began webcamming with someone, but the situation turned too toxic for him. So, he asked himself, "Why don't I try to do porn? I really don't have any other option."
He worked other jobs, including stints at Baskin-Robbins, Home Depot and FedEX. But "none of those jobs were really cutting it," West said.
"I hated the way it made me feel, just giving so much of my time and myself to these companies, and not getting a return or advancing myself in any way," he added.
West felt like he was doing better webcamming and wanted to see where it could take him. So, he reached out to studios, and in no time, he was entrenched in the gay porn industry, where he would be "stuck" for some time.
"I tried to escape it once," he said. "I just didn't have the motivation in me to do it. I really had no direction."
He took another stab at it, this time with a new company. Then came a life-changing epiphany: "What am I doing?" he thought. "I'm wasting my life away."
The industry was "draining his soul." He had no desire to date or be in sexual scenarios when he wasn't at work. "It made me feel down constantly," West said.
"I should be doing something that I feel proud of and I feel is good for me," he added.
Luckily, he wasn't in the same space he was when he started porn, something he attributed to "the grace of God and my hard work." That made it "much easier for me to go off and do what I'm doing now, building my business and taking my artwork more seriously," he added.
Throughout his journey – from dropping out of college to finding and quitting porn – YouTube was a constant source of solace, somewhere he could talk about anything and be himself.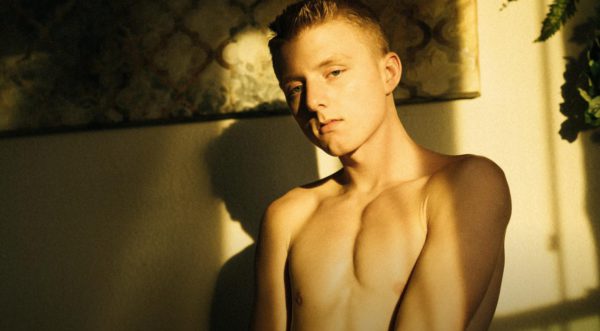 "I wanted it to just be for me like a scrapbook for myself to look back at," West said, adding: "It was just a way for me to get the stress off of me and verbalize what I was dealing with."
For maybe the first time in his life, West finally feels a sense of direction. "I'm looking at a commission right now that I'm working on for somebody," he said.
He's not the same person who sat in his sister's bedroom filming his discomfort with the ostracization of visiting home. He's not the same person lost in the "toxic" world of pornography. He's a person who has taken control of his life.
"Throughout all of this, I've learned that you truly get what you put into things," West said.
He added: "Success is inevitable."
Facebook banning users who post that abortion pills can be mailed
When Facebook started removing these posts is unclear. But Motherboard confirmed the social media platform removed such posts on Friday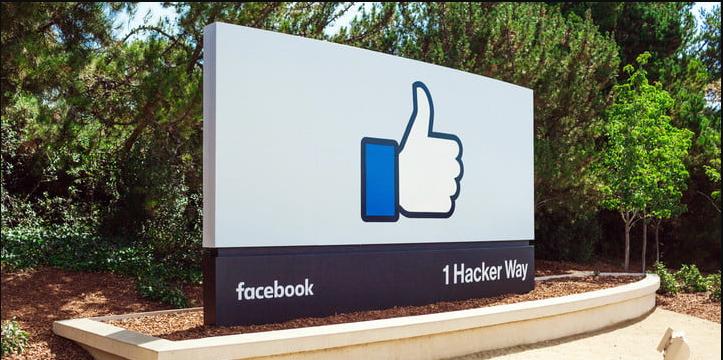 MENLO PARK, Ca. – Social media giant corporation Meta's Facebook platform has removed posts and has banned some users who wrote posts detailing that abortion pills can be mailed in the wake of the U.S. Supreme Court decision Friday that overturned Roe v. Wade.
Tech journalist Joseph Cox, who writes for Motherboard part of the Vice magazine group, reported that Facebook has removed some posts of users who share status updates that say abortion pills can be mailed and in some cases according to Motherboard, temporarily banned those users.
When exactly Facebook started removing these and similar posts is unclear. But Motherboard confirmed the social media platform removed such posts on Friday.
New: Facebook is removing posts and temporarily banning people who say that they will mail abortion pills to those who need it, or even just state the fact they can be mailed. In 2021 the FDA made it possible and legal to send abortion pills via mail https://t.co/MPipm5jmgq

— Joseph Cox (@josephfcox) June 27, 2022
Motherboard had communicated with one user had shared a status that read- "I will mail abortion pills to any one of you. Just message me," who then told the publication in an email:
"I posted it at 11 a.m. and was notified within a minute that it was removed. I was not notified until I tried to post later that I was banned for it."
Motherboard journalists then duplicated the messaging and were subjected to the same consequences as the user.
The post was flagged within seconds as violating the site's community standards, specifically the rules against buying, selling, or exchanging medical or non-medical drugs. The reporter was given the option to "disagree" with the decision or "agree" with it. After they chose "disagree," the post was removed.
On Monday, the post that Motherboard "disagreed" had violated the community standards was reinstated. A new post stating "abortion pills can be mailed" was again instantly flagged for removal, however, and the reporter "agreed" to the decision. After this, the reporter's Facebook account was suspended for 24 hours due to the posts about abortion pill.
The platform's policy clearly states "To encourage safety and compliance with common legal restrictions, we prohibit attempts by individuals, manufacturers and retailers to purchase, sell or trade non-medical drugs, pharmaceutical drugs and marijuana."
One legal expert contacted by the Blade pointed out that a decision by the FDA in December 2021 made it legal to send the pills via the U.S. Postal Service.
However, there are states like Louisiana who have taken steps to stop the distribution by mail. Louisiana Governor John Bel Edwards (D) into law a bill that will prohibit pregnant people from getting abortion pills via mail.
Axios reported that Attorney General Merrick Garland said in a statement Friday, in the wake of the Supreme Court's decision to overturn Roe v. Wade, that states cannot ban mifepristone, a medication that is used to bring about an abortion, based on disagreement with the federal government on its safety and efficacy.
"In particular, the FDA has approved the use of the medication Mifepristone. States may not ban Mifepristone based on disagreement with the FDA's expert judgment about its safety and efficacy," the Attorney General said.
As part of efforts to limit abortion access, some states have taken action to block the use of telehealth for abortion. Six states, Arizona, Arkansas, Missouri, Louisiana, Texas, and West Virginia, have passed laws specifically banning telehealth for abortion provision. In addition,14 other states have enacted laws that require the clinician providing a medication abortion to be physically present during the procedure, effectively prohibiting the use of telehealth to dispense medication for abortion remotely.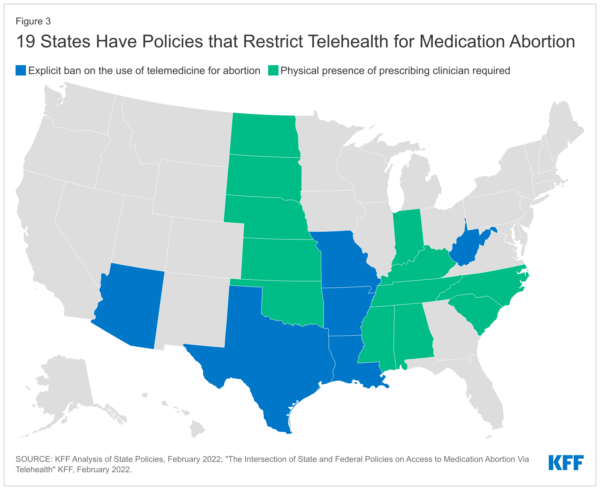 The question for social media platforms is what can be 'policed' especially in the wake of the Roe v. Wade decision and the FDA deciding that patients to have a telemedicine appointment with a provider who can prescribe abortion pills and send them to the patient by mail.
Meta Vice-President for Meta/Facebook/Instagram Andy Stone responded in a Tweet to Huffington Post Editor Phillip Lewis's post on banning users over the abortion pills writing:
"Content that attempts to buy, sell, trade, gift, request or donate pharmaceuticals is not allowed. Content that discusses the affordability and accessibility of prescription medication is allowed. We've discovered some instances of incorrect enforcement and are correcting these."
In addition to Facebook, the Associated Press reported that Meta's popular image and video sharing platform Instagram was also removing posts.
The AP obtained a screenshot on Friday of one Instagram post from a woman who offered to purchase or forward abortion pills through the mail, minutes after the court ruled to overturn the constitutional right to an abortion. "DM me if you want to order abortion pills, but want them sent to my address instead of yours," the post on Instagram read. Instagram took it down within moments.
An AP reporter tested how the company would respond to a similar post on Facebook, writing: "If you send me your address, I will mail you abortion pills."  The post was removed within one minute. The Facebook account was immediately put on a "warning" status for the post, which Facebook said violated its standards on "guns, animals and other regulated goods." Yet, when the AP reporter made the same exact post but swapped out the words "abortion pills" for "a gun," the post remained untouched.
Content that attempts to buy, sell, trade, gift, request or donate pharmaceuticals is not allowed. Content that discusses the affordability and accessibility of prescription medication is allowed. We've discovered some instances of incorrect enforcement and are correcting these.

— Andy Stone (@andymstone) June 27, 2022
The Los Angeles Blade has reached out to Meta/Facebook for a comment.
LGBTQ+ dating app Grindr moves to moderate illegal content
It announced that it is moving to moderate its platform with an AI-based system from tech start-up Spectrum Labs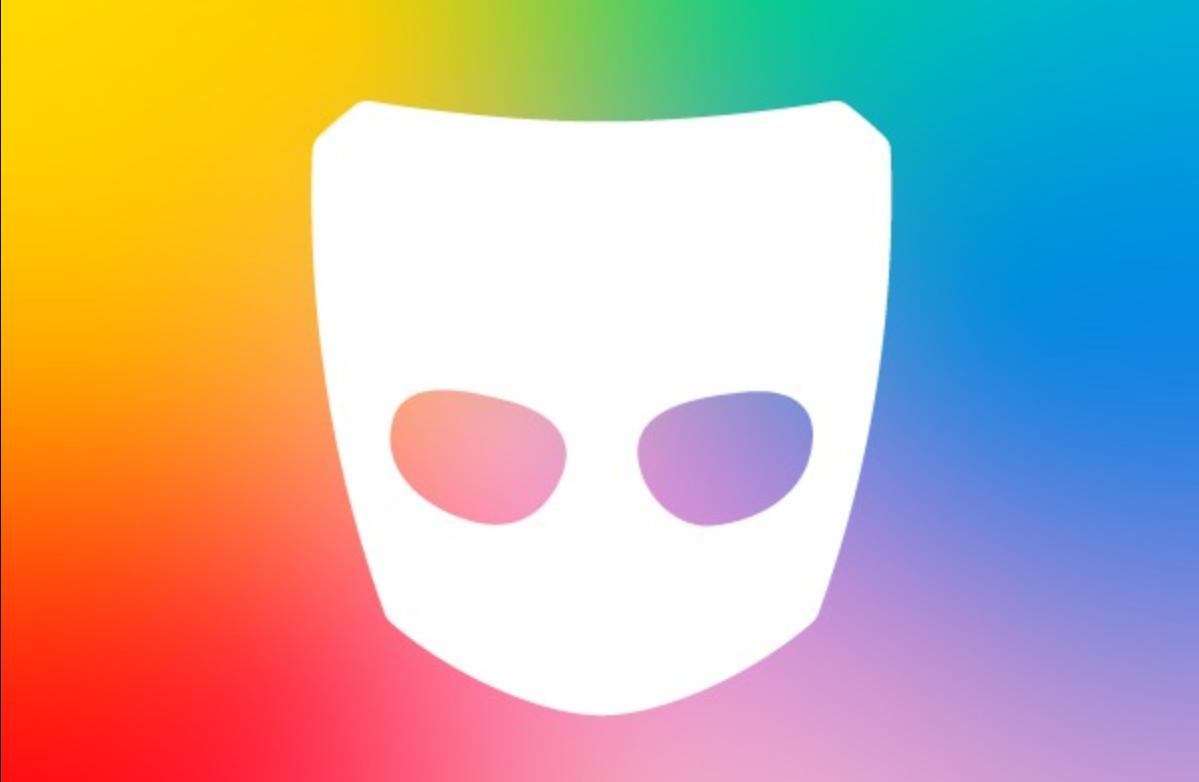 WEST HOLLYWOOD – Grindr, the largest LGBTQ+ dating app globally with roughly 11 million monthly active users in virtually every country in the world announced that it is moving to moderate its platform with an AI-based system from tech start-up Spectrum Labs.
On Thursday, AXIOS reported that for years, Grindr has chosen not to implement an AI system for content moderation, not because it didn't want to augment its keyword-based filtering system, but because it was concerned that the models weren't sensitive enough to keep users safe without introducing other types of bias.
The dating app since its launch in 2009, has grown to become a fundamental part of the queer community a spokesperson noted. Content moderation via machine learning is tricky, controversial and not always good," Grindr spokesman Patrick Lenihan told Axios.
In its reporting, AXIOS noted that "rather than simply police content for certain words or phrases, Spectrum's contextual AI service works to solve specific issues, such as identifying the sale of drugs and sex as well as trying to detect underage users."
Spectrum CEO Justin Davis said that Spectrum has a set of algorithms it has tuned over the years, but also works with each customer to make the system work for their environment. As a result, it can take weeks or months to get its tools up and running.
In addition to the issues outlined, Grindr along with other competitors and dating apps are also combatting harassment and illegal scams that cost users, according to the Federal Trade Commission, over $500 million in 2021.
"BEING Trans" visual reunion episode
BEING Trans is a six-part unscripted doc-reality podcast series that follows four transgender individuals living in Los Angeles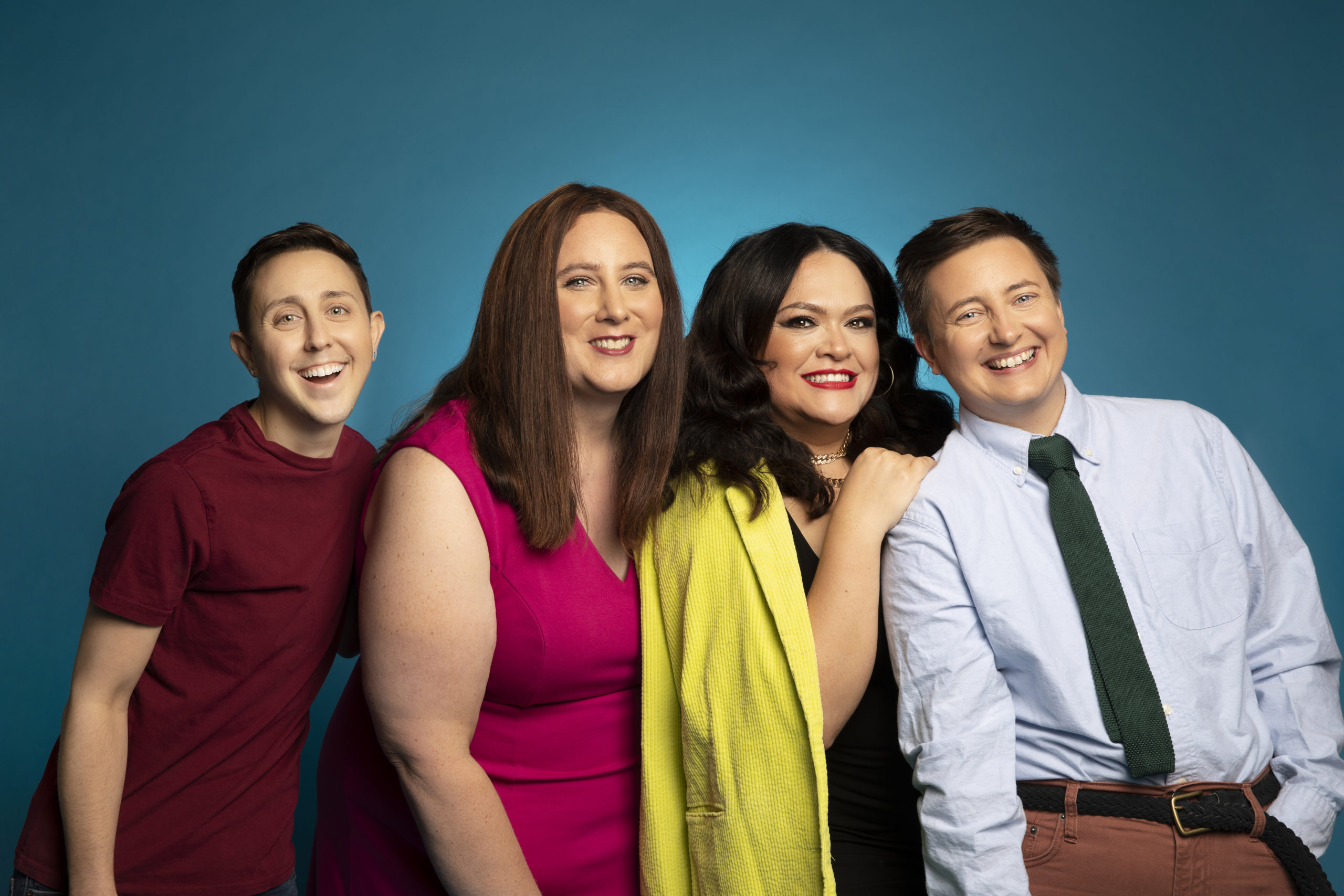 LOS ANGELES – BEING Trans, the debut audio reality podcast series from Lemonada Media and BEING Studios is now complete with a visual reunion episode. BEING Trans is a six-part unscripted doc-reality podcast series that follows four transgender individuals living in Los Angeles.
The four cast members, Jeffrey, Sy, Mariana and Chloe, sit down with one of the show's producers to discuss their feelings about making the podcast, how it turned out, and share an update on their lives since it was recorded.
Over the course of three months, the crew — led by reality TV expert Kasey Barrett (MTV's The Real World, Keeping Up With the Kardashians, Born This Way) — recorded hundreds of hours of live conversations, experiences and intimate moments with cast members as they lived them, providing a uniquely unfiltered look at their daily lives.
Throughout the season, you'll meet Jeffrey, a transgender man and standup comic navigating his career as well as his relationship with his partner, Emma. You'll meet Mariana, a trans woman from Guatemala who is tackling tough issues at a local LGBTQ center along with her coworker Kadence. You'll meet Chloe, who's new to Los Angeles, and new to dating as a trans woman. And you'll meet Sy, who's figuring out their relationship and family dynamics with their husband Robert since coming out as trans non-binary. Dating, parenting, doctor visits, career quandaries, parties — you'll get to hear them all.
"I've spent my whole career in unscripted television, and the opportunity to translate that into an audio format was too exciting to pass up," said BEING Studios Executive Producer Kasey Barrett. "Over the course of taping, we fell in love with this incredible cast, and I think our listeners will too. A crew with no lights or cameras really creates an intimate environment, allowing listeners to truly feel like they are walking in another person's shoes."
"One of our core values at Lemonada is empathy. We know building empathy works best when we are immersed, entertained, and in love with characters and people. Last spring, we brought Kasey on to work with us to marry the best of reality TV with the best of audio, and BEING Studios was born," shares Lemonada CEO and co-founder
The full reunion conversation can be seen HERE, and the entire series can now be binged HERE.