How a gravity-defying straight man practices allyship and tricks
All in all, James Crutcher can sum up his way of thinking in one sentence: "Just be a nice human being"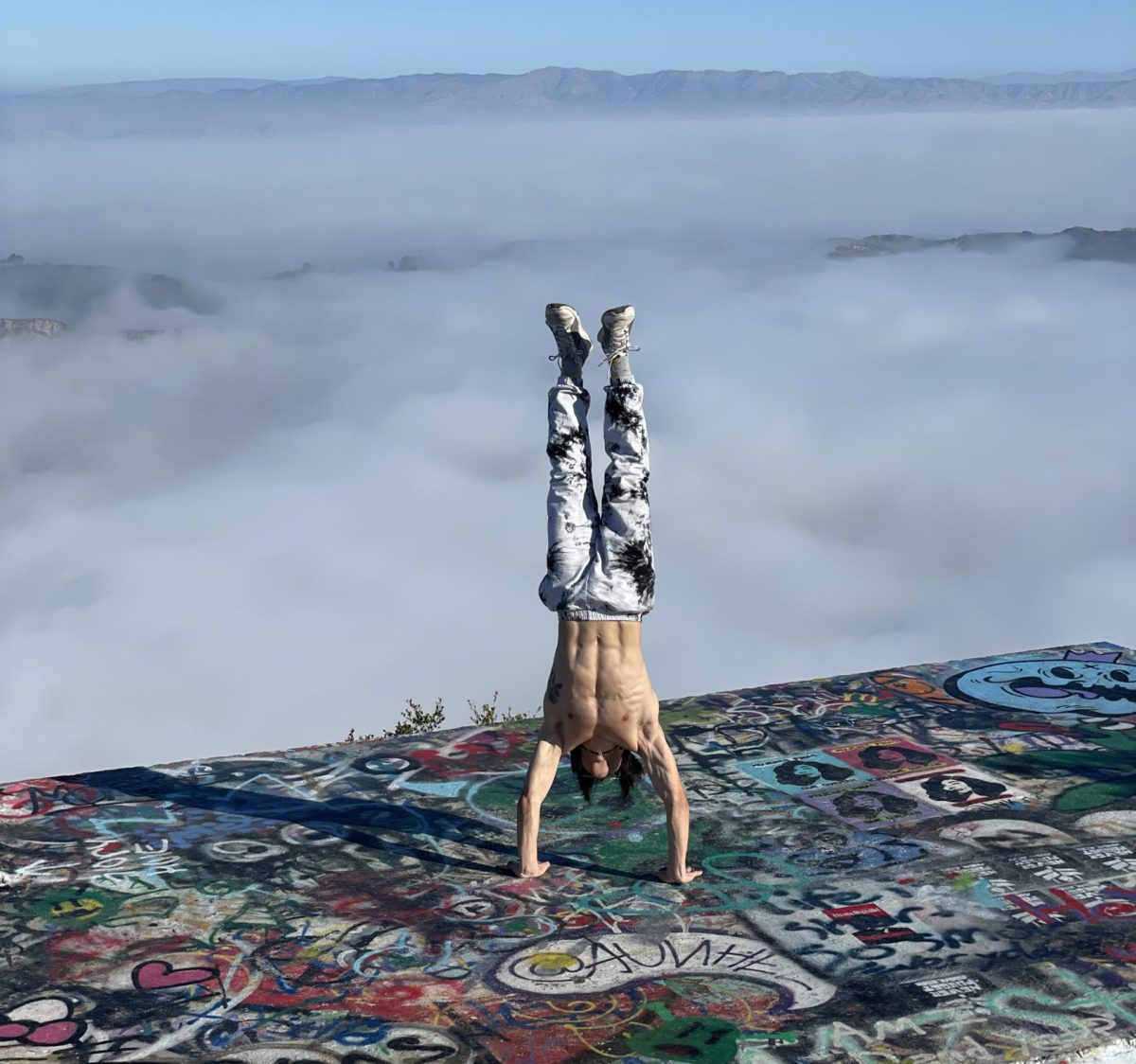 SALT LAKE CITY – You have to see it to believe it. James Crutcher, 21, leaps high into the air, seemingly defying the laws of physics as he flips and spins more times than the human brain can fully comprehend in a video shared to his over 19,000 followers on Instagram.
Crutcher practices 'Tricking,' a training discipline that combines the kicks, flips and twists of both martial arts and gymnastics, and since he was young, it was his dream to be the best. "Not in the world," he told the Blade. "But if I walked into a gym, the competitive side of me wanted to be the best one in that gym."
Unlike most people the Blade profiles, Crutcher isn't gay. He's not bisexual or Trans. In fact, he is not part of the LGBTQ+ community at all. "I'm straight," he said.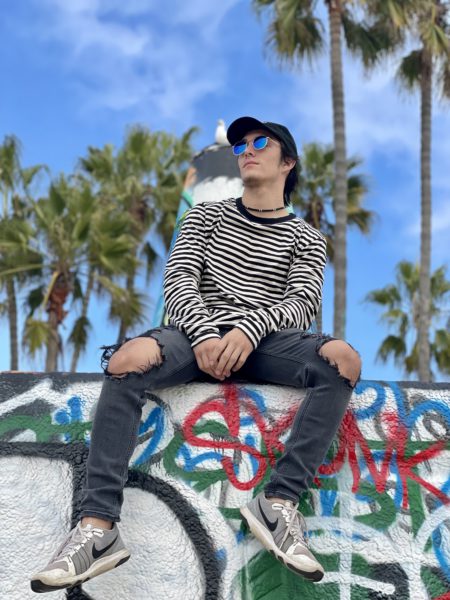 But that's not to say he doesn't contribute to the LGBTQ+ community in a meaningful way.
LGBTQ+ allies have long played an essential role in the queer rights movement and the overall well-being of people in the community. According to Jean-Marie Navetta, director of Learning and Inclusion at national LGBTQ+ nonprofit PFLAG, allies hold "tremendous" power.
"We can set the direction; we can show up; we can tell our stories; we can say what needs to happen. But we unfortunately can't do it alone," she said.
Navetta added there are countless examples of communities working alongside their allies to move legislation social change along – from military service to marriage equality to Gay-Straight Alliances in schools. "It takes more than us," she said.
"The whole idea is that if we can bring people from our community together with our allies, we can educate people, we can change perceptions, we can reach people who may not be listening when we speak sometimes," Navetta said, adding: "When allies are speaking, it tells the biggest, scariest truth of all, which is inclusion is for all of us."
According to Navetta, the biggest part of being a strong ally is knowing that "ally is a verb, not a title you get to give yourself. It's something that you do every day." In the eyes of Navetta and PFLAG, a good ally must: ​​Commit to learning more, face the barriers that keep you from being active and acknowledge that allyship means action.
"It is more than just putting a sticker on your car; it's more than showing up at Pride in June," she said. "It is about that year round commitment to those conversations and it doesn't have to be activist work."
Crutcher considers himself to be one of these people. "It's not just about being tolerant," he said. "But it's mainly being supportive and making people feel comfortable."
Born in Boise, Idaho, Crutcher said he "definitely" heard "negative and hateful" comments toward queer people growing up. "I always thought 'why do you actually carry this much hate?'" he said. "We're all just people just living life? Why not just be nice? I never understood it."
LGBTQ+ rights in Boise, the capital and largest city in Idaho, have largely improved over the last decade. In 2012, as Crutcher was growing up, the city received a 26 out of 100 from the Human Rights Campaign (HRC), the nation's largest LGBTQ+ organization, in its Municipal Equality Index (MEI). Last year, the city received a 77 from the organization – a significant improvement but far from perfect.
However, Crutcher, who now lives in Salt Lake City, Utah, said he went to a high school that was, by and large, supportive with "a lot" of LGBTQ+ people. "I think that's where a lot of me supporting people came from," he said, adding that many of his closest friends were in the community.
Still, there were moments when Crutcher would have to step in and stick up for one of his friends. None, in particular, stuck out to him, but he did say his general philosophy was "just don't be a dick."
Crutcher's move to Salt Lake City was a fairly recent one, spontaneously submitting an application about two and a half years ago for his current job at Woodward Park City, a state-of-the-art action sports hub, according to its website. Crutcher and his roommate decided, "Hey, we're going to put in an application, thinking if we get the job, we get the job. If not, it is no big deal," he said.
"We got the job," he added. "And then we're like,' Oh, we got a week to move to Utah.' And then did it."
Crutcher coaches kids at Woodward Park City who want to learn the complex, challenging craft he taught himself years ago.
He first remembers developing the itch to trick watching the Olympics with his grandparents growing up, especially gymnastics.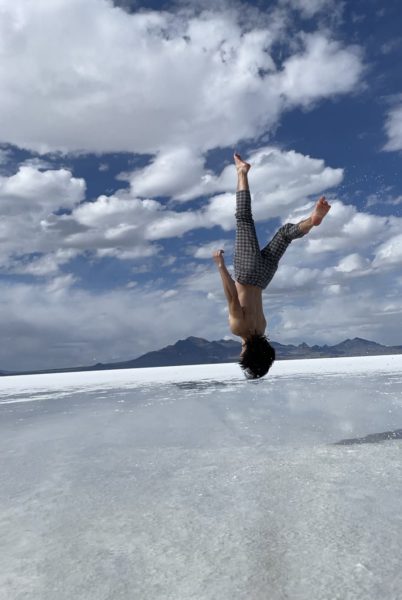 "It always fascinated me how people were able to just flip it, especially when it was like double flips," Crutcher said. "It just blew my mind."
He made learning gravity-defying tricks his mission from then on, starting by back-flipping down hills in elementary school. "That's kind of where the addiction started," he said.
"I never had a coach growing up," Crutcher said. "It was just watching YouTube videos and trying to copy it. I got frustrated all the time with that because stuff wouldn't click for me. I wouldn't understand what I was doing. So it always fascinated me how coaches are able to help students learn."
But much like tricking itself, Crutcher turned what fascinated him into something he excels at – and he couldn't be happier.
"I love watching kids learn a new skill and just the joy on their face when they learn it because I remember when I was learning these new skills and how happy I was," he said. "Seeing that I was able to provide that for them just makes it worth it."
"James is incredibly passionate and driven with his tumbling, tricking and coaching," said Morgan McNeil, 32, the progression assistant manager at Woodward Park City. "You can feel the energy he brings to the floor when he's working on his own skills, as well as when he sees the opportunity to coach others to achieve their goals."
Crutcher did say that he occasionally has to keep his competitive side at bay when he is coaching. "I'm jealous of them," he said. "At their age, I wasn't able to do a quarter of the things that they can do."
Given its strong Mormon influence, some may be surprised to hear that Salt Lake City has one of the highest LGBTQ+ populations in the country. According to a 2015 Gallup study, 4.7% of people who reside in the city self-identify as LGBTQ+, which is more than the 4.6% of people who identified as queer in Los Angeles.
People "don't realize what a gay-affirming and gay-friendly city Salt Lake has become," Troy Williams, executive director of Equality Utah, told the Salt Lake Tribune at the time.
In addition, the city scored a perfect 100 on the HRC's 2021 MEI.
Surrounding Utah is more of a mixed bag. The state earned a "fair" score, 15.25 out of 42.5, from the LGBTQ+ research nonprofit the Movement Advancement Project (MAP).
Still, Crutcher and his friends, some of whom are queer, haven't run into any problems in the city.
"I know Utah is Mormon-ville," Crutcher said. "I mean, I'm not Mormon, so it's kind of nice sometimes. On Sundays, nobody's out doing anything, so you have the whole place to yourself."
Crutcher is not an activist. He isn't well versed in LGBTQ+ issues or the politics of being queer. He can't fully comprehend what it feels like to come out and live openly. But he does know how to listen, learn and stand up for people.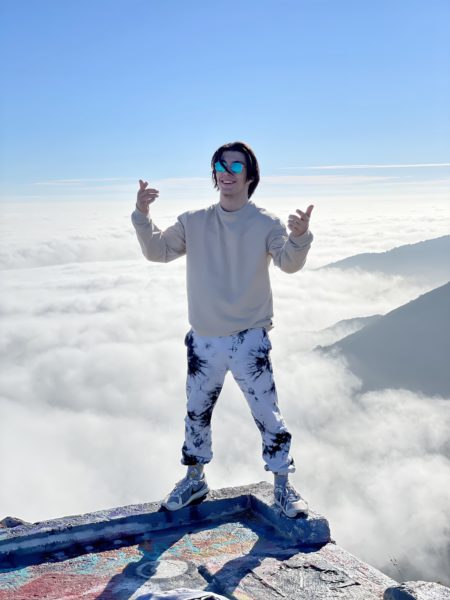 All in all, he can sum up his way of thinking in one sentence: "Just be a nice human being."
Frequent social media use may change young teens' brains
LGBTQ+ youth use social media as an escape or method to connect with others. Study finds frequent use may change young teens' brains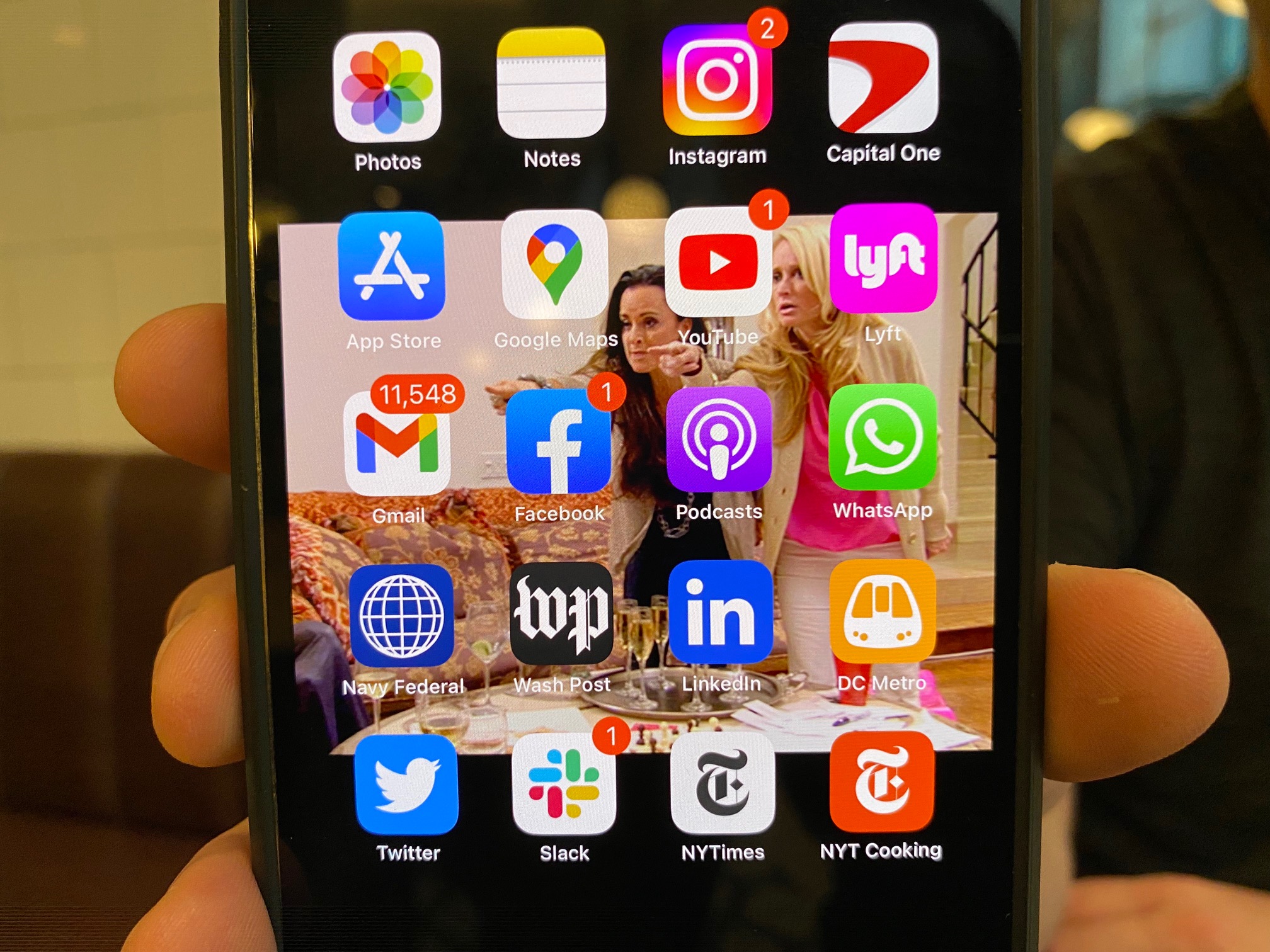 CHAPEL HILL, N.C. – Before the pandemic, Will Larkins said they spent an "excessive" amount of time on social media. But when COVID-19 hit the U.S. – bringing American life to a screeching halt – Larkins saw their screen time reach new heights.
During quarantine, Larkins said, they would spend an average of 10 to 12 hours a day on social media – TikTok, specifically, would garner at least four to five hours of their time everyday.
Larkins particularly found solace in the online beauty community – garnering a sizable following, including high-profile YouTubers James Charles and Shane Dawson. In June 2020, Larkins' social media use even made it to The New York Times, which included their take on the controversy surrounding Dawson and fellow YouTuber Jeffree Star. (The two were facing allegations of racism and sexualizing minors; Charles has also faced backlash, including for allegedly sending nude photographs to a 16-year-old boy and pressuring him into inappropriate conversations on Snapchat.)
"This pyramid system where Shane and Jeffree are kings and everyone else is below them is over," Larkins is quoted saying in The Times article, adding that "the next generation of beauty influencers, it's going to be about artistry and not just drama. People are realizing we need more representation of people of color, Asians and every minority. The beauty world is a place to express yourself. The younger generation understands that better than the older beauty gurus."
Despite the drama, Larkins said that social media made them feel like they "could be this tough, beautiful, strong person that I didn't feel like I was in reality."
"[Social media] was more of an escape," Larkins, now 18, told the Los Angeles Blade. "And because I didn't have friends, I felt like these strangers online – these people I watched on YouTube and the people that communicated with, even just briefly – were my friends or part of my social circle."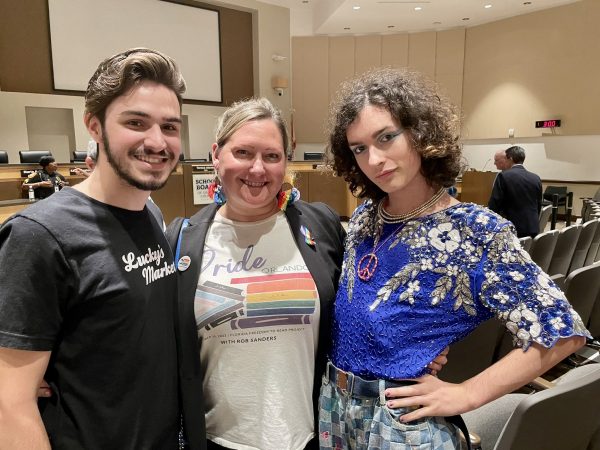 LGBTQ+ youth have long used social media as an escape or method to connect with other queer young people. A study published in the Journal of Medical Internet Research, for example, found that sexual minorities between 10 and 16 years old more often reported joining a group or web-based community to make themselves feel less alone compared to their heterosexual peers.
Research & Studies
However, a recent study by researchers at the University of North Carolina Chapel Hill found that young teens who checked social media habitually – more than 15 times per day – become more sensitive to expected social feedback over time.
"In other words, these teens might become more attuned to social rewards and punishments," Maria Teresa Maza, one of the study's two lead authors, told the Blade.
Researchers tracked 169 public middle school students in rural North Carolina over three years. At the beginning of the study, the participants were asked how often they checked three major social media platforms – Facebook, Instagram and Snapchat – with answers ranging from less than once to more than 20 times a day. Meanwhile, the students underwent yearly brain imaging sessions while completing the social incentive delay task, which measures brain activity when anticipating social feedback from peers.
Notably, the research – published in JAMA Pediatrics on January 3 – also found teens who do not check social media as often become less sensitive to social feedback over time.
"The findings suggest that children who grow up checking social media more often are becoming hypersensitive to feedback from their peers," said Eva Telzer, a corresponding author of the study.
Maza, however, noted that the team of researchers was "unable to make causal claims about these findings." She added, "While we found checking behaviors to be linked to brain development over time, we are unable to say that social media caused this change."
Adolescents, which the study focused on, are at a "unique period" in their brain development, according to Maza. "Teens go through a lot of changes in their brains that help prepare them for the transition into adulthood. And one of these changes is that they start seeking out more social interactions, especially with their peers," she said. "The interesting thing about social media platforms is that they allow teens to have constant access to social feedback whenever they want to, which can be very rewarding to teens."
Though the study didn't focus on LGBTQ youth in particular, young queer people – who use social media at higher rates than their cisgender, heterosexual peers – may be especially vulnerable. According to a Human Rights Campaign (HRC) blog post, LGBTQ youth spend an average of 45 minutes more a day online than their non-LGBTQ peers.
Many LGBTQ+ advocates and researchers say LGBTQ+ youth use social media at higher rates to find people like them. In fact, in a 2019 Center for the Study of Social Policy article, writer Rebecca Torrence said that without the internet, "I would still be struggling with my sexuality today."
"Social media can be a powerful tool for finding safe, affirming spaces and connections online – particularly for LGBTQ+ youth who might not have affirming environments at home or school," Dr. Myeshia Price, director of research science at The Trevor Project, told the Blade.
Maza agreed. "One of the benefits of this, particularly among youth who may identify in ways that differ from their in-person peers, is that they can have access to support and affirmative individuals or systems at the touch of their fingertips," she said, adding that the "increase in support and affirmation has been shown to improve social and emotional outcomes of these teens."
Considering The Trevor Project's most recent research shows only 37% of LGBTQ+ youth identified their home as an affirming space and just over half said the same of their schools, Price said "it makes sense why LGBTQ youth may often turn to social media and online communities in order to seek out affirming and supportive connections and spaces."
There is a flip side, however. Though online communities can be a source of affirmation for LGBTQ+ youth, they can also be a source of bullying and harassment. The Trevor Project's 2021 National Survey on LGBTQ+ Youth Mental Health found more queer young people reported social media having a positive impact on their mental health, 96%, than negative, 88%. Still, the overwhelming majority of LGBTQ+ youth see social media's pitfalls.
But what, if anything, can be done?
Some say young teens shouldn't have access to social media platforms at all. U.S. Surgeon General Vivek Murthy said last month that he thinks 13 – the minimum age to join major sites like TikTok, Instagram, Facebook and Twitter – is too young.
"It's a time where it's really important for us to be thoughtful about what's going into how they think about their own self-worth and their relationships and the skewed and often distorted environment of social media often does a disservice to many of those children," Murthy told CNN.
Murthy continued to say that "if parents can band together and say, you know, as a group, we're not going to allow our kids to use social media until 16 or 17 or 18 or whatever age they choose, that's a much more effective strategy in making sure your kids don't get exposed to harm early."
Mitch Prinstein, a co-author of the UNC-Chapel Hill study, agreed that "most adolescents begin using technology and social media at one of the most important periods for brain development during our lifetime." However, he didn't place the sole onus on parents, adding that policymakers must also understand "the benefits and potential harms associated with teen technology use."
When asked what policymakers could do about this issue, Maza said she could not offer recommendations based on the recent study alone. However, as an expert researcher in the field, Maza noted how important it is to "engage in conversations with teens themselves to better understand their unique experiences online."
"Given the highly self-selected and individualized nature of social media platforms, teens can engage in different behaviors and have distinct experiences online," she said. "For this reason, it is important to include teens in conversation to better understand how they are spending their time online and how we can best support their healthy media use."
In terms of LGBTQ+ youth, specifically, Price pointed less to policies surrounding social media use and more to the record amounts of anti-LGBTQ+ legislation seen in statehouses across the country in recent years.
Legislative attacks
In only a little over a month into 2023, the American Civil Liberties Union (ACLU) has already counted over 250 anti-LGBTQ+ bills – many targeting the lives of queer youth, from sports to healthcare to the classroom. In fact, according to the ACLU, the majority of the legislation, 120, targets schools and education. In second place, with 82, are bills seeking to restrict LGBTQ+ healthcare, mostly transition-related services for trans minors (some lawmakers have even started to target trans adults, as well).
Late last month, Utah Gov. Spencer Cox, a Republican, signed into law a bill that bans minors in the state from receiving gender-affirming care – the first such measure signed this year. It was somewhat of a departure for Cox, who was celebrated last year for vetoing an anti-trans sports bill.
"I always try to err on the side of kindness, mercy and compassion," he wrote in his veto letter. "I also try to get proximate and I am learning so much from our transgender community. They are great kids who face enormous struggles."
In a statement, Cathryn Oakley – the HRC's state legislative director and senior counsel – said Cox signing the anti-trans healthcare bill "has directly placed the LGBTQ+ youth he previously claimed to want to protect in harm's way."
"Politicians with no medical training and no real understanding of the harmful impact these bans have on transgender people should have no say in how best practice, age appropriate care is delivered," she added.
Cox, in a statement issued announcing his approval of the bill, argued "pausing these permanent and life-altering treatments for new patients until more and better research can help determine the long-term consequences" was necessary. Many major medical groups in the U.S. – including the American Medical Association, the American Psychiatric Association and the American Academy of Pediatrics – support gender-affirming care for minors and oppose legislation aiming to restrict it.
"While we understand our words will be of little comfort to those who disagree with us, we sincerely hope that we can treat our transgender families with more love and respect as we work to better understand the science and consequences behind these procedures," Cox said.
The legislative attacks aren't going anywhere, either. Terry Schilling, the president of the conservative American Principles Project, told The Times in a Jan. 25 article that anti-LGBTQ+ bills are a "political winner."
Furthermore, many states across the country already have anti-LGBTQ+ measures in place. According to the Movement Advancement Project (LGBT MAP), six states have laws on the books that censor discussions of LGBTQ+ people or issues in school; four states ban or restrict best medical care for trans youth; and 18 states prohibit trans students from participating in sports consistent with their gender identity. The group also rates 21 states "low" or "negative" for their LGBTQ+ policies.
These policies affect the mental health of LGBTQ+ youth, according to The Trevor Project – and it even affects how they are treated. The recent poll found 86% of trans and nonbinary youth said recent debates around anti-trans bills have negatively impacted their mental health; 75% of LGBTQ youth say that both anti-LGBTQ+ hate crimes and threats of violence against LGBTQ+ spaces often give them stress or anxiety; and 45% of trans youth experienced cyberbullying.
"The harmful rhetoric and vitriolic debates surrounding these bills, and the confidence they give people to make anti-LGBTQ+ remarks in public spaces, are being felt online and taking a negative toll on the mental health and wellbeing of LGBTQ+ youth," Price said.
So in addition to ensuring that online communities are safer and more supportive of LGBTQ+ youth, Price also urged policymakers to "pass legislation that protects and uplifts LGBTQ+ young people's mental health and wellbeing."
Larkins uses social media as a tool, limiting their usage
Larkins' online life has changed dramatically since the days of pandemic-induced lockdowns, they told the Blade. Last year, Larkins found themselves in The Times again – but not over internet drama. Instead, their appearance was as a guest writer, explaining how Florida's infamous "Don't Say Gay" bill will hurt teens in the state. (Republican Gov. Ron DeSantis signed the legislation, limiting classroom discussions about sexual orientation and gender identity, in March 2022.)
"I have come to realize that those who have been so openly hateful toward me often knew little about the queer community — they thought being L.G.B.T.Q. was a conscious choice," Larkins, the president and a co-founder of the school's Queer Student Union and one of the organizers of a mass student walkout over the bill, wrote in the essay. "Education didn't just give me a sense of self worth but also the knowledge of a community and lifeline there for countless young people."
Reflecting on their social media use, Larkins said they felt like their phone "was pulling me away from moments I was having in my real life." It was something they became aware of around the time their essay was published in The Times.
"I was spending more time with mature people who would go to dinner, go get coffee, and they wouldn't be on their phone," Larkins said. "They'd be present with the person who's in front of them. And I'm a high schooler still addicted to my phone like everyone else, so I would be the only one who would check their phone at these more sophisticated events and things."
I started noticing [my phone] was pulling me away from these moments, and it was a source of stress," they added. "It really just came together for me."
Larkins also realized that social media was "fake," they said. "I had a persona [online]; I was just fake," Larkins said.
The final breaking point was during Larkins' spring break last year when they were reflecting on their phone usage. "I looked back at how much time I'd wasted," they said.
Now, Larkins uses social media as a tool, limiting their usage to their laptop. "I started cutting down," they said. "I completely deleted TikTok, and I started setting a time for myself to check my social media."
That made Larkins have "think of things to do," they said. "I discovered so much about myself, about things that I liked about myself, about skills that I had, things that I was interested in, places in my neighborhood that I'd never explored," Larkins said. "I was bored, and I let myself be bored – which is terrifying that kids just don't have that anymore."