Family of Black gay teen killed by Baltimore Police demanding answers
"I'm angry. I'm frustrated. I'm sad because Donnell was just so full of life, and for him to no longer be here is truly depressing for me"
BALTIMORE – The family of Donnell Rochester, an 18-year-old gay Black man who was shot and killed by Baltimore Police in February, are demanding that Mayor Brandon Scott and the City's Police Commissioner Michael Harrison investigate the teenager's shooting death and also meet with the family.
Tensions are running high over Rochester's death which occurred on Feb. 19 in northeast Baltimore. According to NBC News affiliate, WBAL TV 11 News, BPD officers were on patrol when they found a car registered to Rochester. Officers got out of their car to try and stop the car Rochester was driving because of an open warrant out against him related to an armed carjacking case.
While police body camera video showed officers firing on the car, it's unclear whether Rochester drove toward officers, as police said he did, or what led up to the officers firing their weapons.
One of the major points of contention for the family is, they allege, that in the aftermath of the shooting, Rochester was left cuffed and bleeding in the street before officers transported him to a local hospital where he died as a result of the gunshot injuries.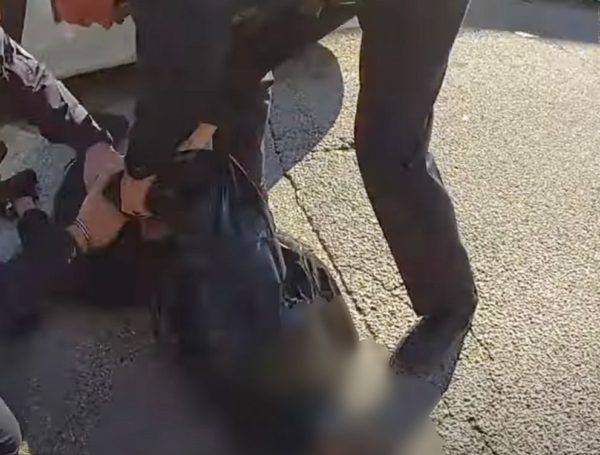 In the bodycam footage released by the Baltimore Police Department on Feb. 25, from the four officers involved in the incident, shows that two of the officers fired at Rochester's vehicle.
Officers are seen getting out of their cars and approaching on either side of Rochester's car. Another officer was also in front of the car. Police claim that Rochester drove forward toward an officer, and that's when they opened fire.
(The video is graphic and age restricted LINK: https://www.youtube.com/watch?v=QIzZ6V-R0UQ)
In the portions of video showing the aftermath of the shooting, one officer asks; "Where are you hit at?" He then repeats the question as the other officers try to find the wound. Rochester has trouble responding to the officer: "Are you OK?" another officer asks. "No," Rochester seems to say.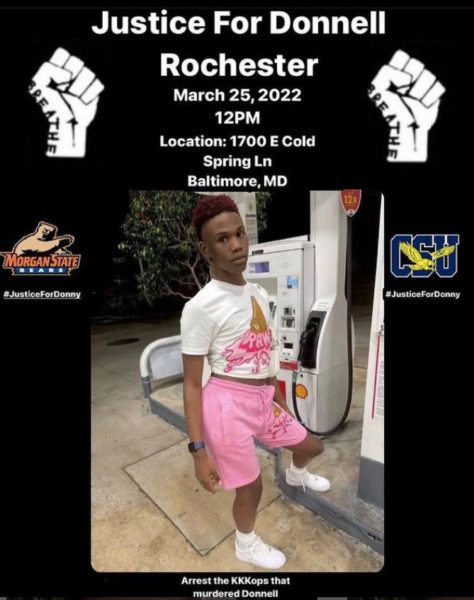 Last month, Morgan State University students, who organized the rally, along with nearly a hundred demonstrators gathered outside Baltimore's City Hall demanding that the come out and speak with family members who have called for the arrest of the officers involved in the shooting.
Markia Jackson, Rochester's aunt, told local media that the family is disputing the police version of events. In an interview with WBAL TV11, Jackson said she watched the video and found her nephew made no attempt to drive at the officers, saying it was the officer who put themselves in front of the car and then fired.
"He was not trying to hit anyone. That officer tried to place himself in front of that car," Jackson said.
Jackson said the officers failed to save Rochester and take him to a hospital immediately after the shooting.
"Donnell is still supposed to be here, probably just recuperating. They let him bleed out on that ground, telling him to 'just breathe, bro, breathe, bro.' How can you say that when he's on the ground scared for his life?" Jackson said.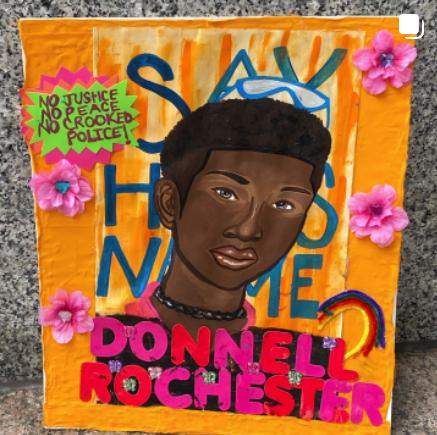 Jackson also said the video shows how scared Rochester was and that he did not deserve to die.
"I'm angry. I'm frustrated. I'm sad because Donnell was just so full of life, and for him to no longer be here is truly, truly depressing for me. It's truly depressing for me, it is," Jackson said.
Jackson said they have not heard anything from the city on where the case stands since February.
11 News reported that 2 officers have been placed on administrative leave.
Trans workers struggle to find acceptance despite some progress
A 2021 McKinsey study found that more than half of transgender employees are not comfortable being out at work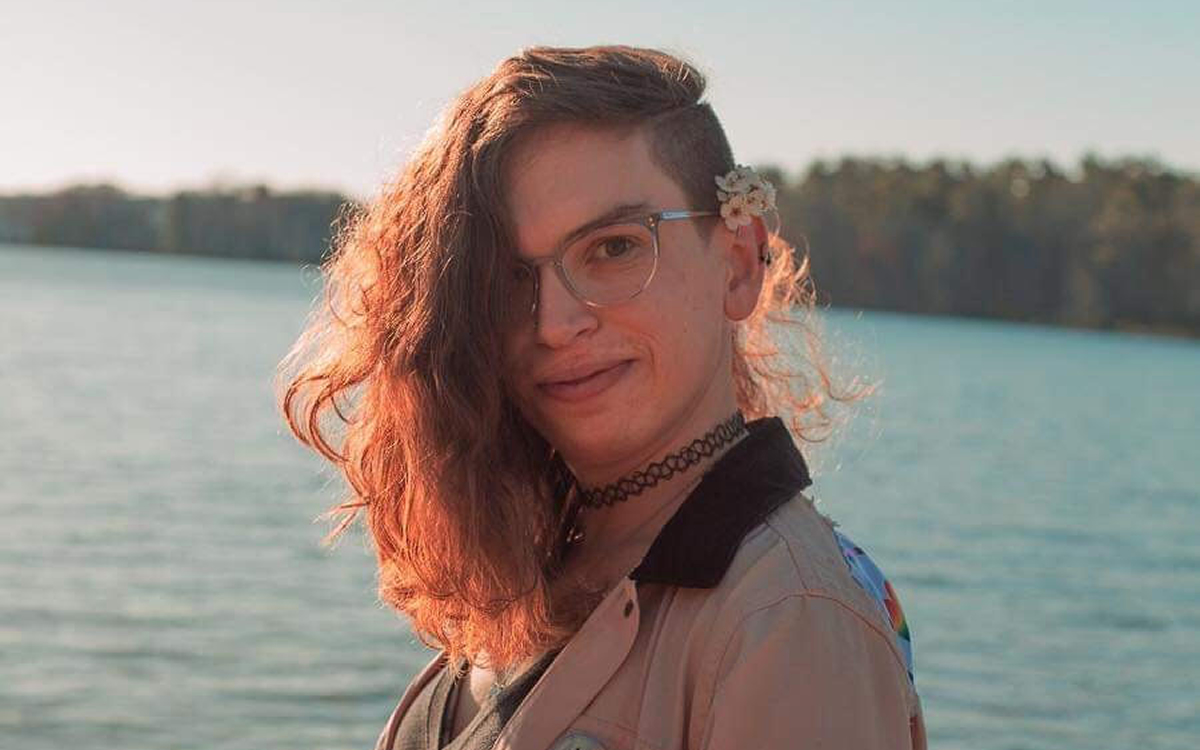 BALTIMORE, MD. – At one of her first jobs after coming out as transgender, Beatrice Shumway remembers one thing: Her bosses rarely looked her in the eyes. 
In her job interview, she'd disclosed that she identifies as trans and uses she/they pronouns. However, being up front about her identity didn't dissuade her bosses from dismissing the conversation whenever she brought it up. Shumway was dead named and misgendered throughout her time at that job. And although she had her pronouns emblazoned on pins and her hat, this stressful experience persisted.
"I was told not to make a big deal out of it," said Shumway, 27. "I was told that it was weirding customers out."
A 2021 McKinsey study found that more than half of transgender employees are not comfortable being out at work.
"People who identify as transgender feel far less supported in the workplace than their cisgender colleagues do," said the study. "They report that it's more difficult to understand workplace culture and benefits, and harder to get promoted. They also feel less supported by their managers."
This lack of support resulted in Shumway "always" being on the job hunt. She'd rank job opportunities based on their online presence and whether they had positive messaging during Pride month. Because of financial constraints, however, she'd often find herself working for companies with bigoted bosses.
It wasn't until she scored a job at a Lens Crafters that she found respect and her rights protected. There, whenever customers were nasty to her, her boss protected her.
"When [things] would happen, my boss would say, 'Go into the back right now, I'm not having you deal with this guy,'" she recalled.
Andrew McCaskill, a career expert at LinkedIn, describes the jobs that trans workers take until they find a more inclusive place as "vehicles not destinations."
"Everyone doesn't have the luxury of passing up a job opportunity because of an unsafe environment," he said.
However, job seekers can find better options when using LinkedIn's "values matching tool" that shows information about a company's family formation benefits, queer-inclusive parental leave, gender transition guidelines, queer resource groups and where company executives have taken stances on certain topics.
On the part of employers, McCaskill recommended that they provide empathy-based training sessions that make inclusion a personal incentive for both workers and employers. He added that sessions should also focus on the impact and consequences of bigotry in the workplace.
"It's not about recruiting diverse talent," he said. "It's about exiting bad actors."
What about legislation?
Despite the Supreme Court of the United States in 2020 affirming that the Civil Rights Act protects the LGBTQ community, and President Biden signing an executive order on his first day in office that protects LGBTQ federal workers from discrimination, efforts still persist to curtail LGBTQ workers' rights.
In June, the Washington Blade reported that a federal judge had struck down a law signed by Florida Republican Gov. Ron DeSantis that would have banned transgender residents from using Medicaid for gender affirming care.
"It's very hard to legislate acceptance," said McCaskill.
For many, taking legal action in the face of discrimination isn't an option either. Shumway said that she was discouraged by her negative interactions with human resource departments.
"I just don't see a chance of winning," she said.
However, she has a message for all employers.
"The trans agenda is not real. We don't want any special treatment," she said. "I'm not a trans woman. I'm a fucking human."