Families & Doctors sue Alabama's criminalization of Trans kids healthcare
"Ivey's signing SB 184 into law goes directly against the best advice of the medical community- intrudes on the rights of parents & families"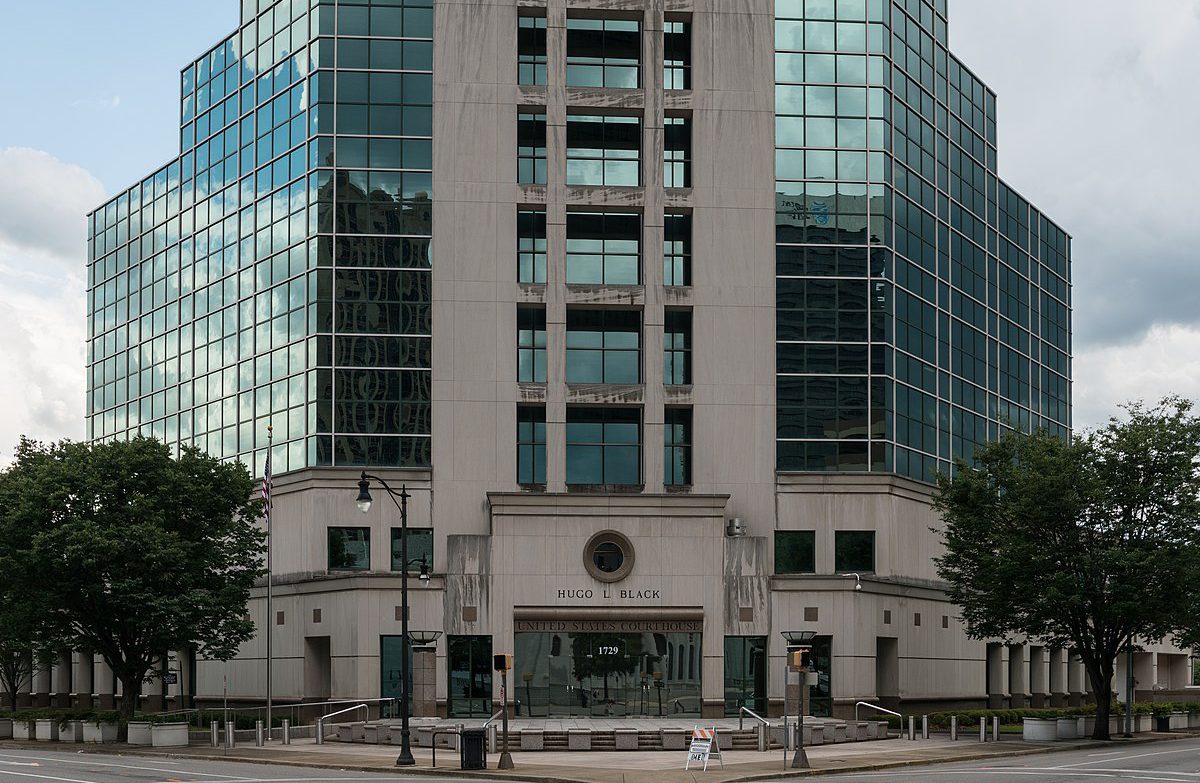 BIRMINGHAM – LGBTQ legal rights advocates SPLC, GLAD, NCLR, and HRC, joined by co-counsel King & Spalding LLP and Lightfoot, Franklin & White LLC, announced they have filed a legal challenge in federal district court against Alabama SB 184, which prohibits parents from obtaining essential medical care for their transgender children by imposing criminal penalties on them and their children's doctors for providing that care.
The bill, which was signed by Governor Kay Ivey Friday, punishes parents for making important decisions about their children's healthcare and doctors for providing – or even suggesting – well-established medically necessary care. The punishment can include up to 10 years in prison.
The doctors challenging SB 184 in Ladinsky v. Ivey are Dr. Morissa J. Ladinsky and Dr. Hussein D. Abdul-Latif, both providers at the Children's Hospital of Alabama and members of the medical staff at the University of Alabama at Birmingham Hospital and the teaching staff at UAB School of Medicine. Dr. Ladinsky and Dr. Abdul-Latif have long-term expertise in caring for transgender children of Alabama families. Under SB 184, they both face criminal penalties including up to 10 years in prison if they continue to provide that support to their patients.
"By signing SB 184 Governor Ivey has told kind, loving, and loyal Alabama families that they cannot stay here without denying their children the basic medical care they need," said Dr. Morissa Ladinsky. "She has undermined the health and well-being of Alabama children and put doctors like me in the horrifying position of choosing between ignoring the medical needs of our patients or risking being sent to prison."
The Alabama family plaintiffs are proceeding anonymously to protect their children. They include Robert Roe, and his 13-year-old transgender daughter Mary, of Jefferson County; and Jane Doe and her 17-year-old-transgender son John, of Shelby County. These families have deep ties to Alabama. If SB 184 is allowed to go into effect both families will be forced to choose between leaving the state, breaking the law, or facing devastating consequences to their children's health.
"Like all parents we want nothing more than for our child to be healthy and happy. We have seen our daughter change from being reclusive and anxious to being an engaged, happy child once we got her the support and care she needs," said plaintiff Robert Roe, father of 13-year-old Mary, of Jefferson County, Alabama. "This law threatens all of that and takes away our ability to follow the advice of highly qualified medical professionals. I was born and raised in Alabama and came back here with my wife to raise our family. We love this community which has shown us incredible support. But if this law goes into effect we may be forced to leave the state we call home in order to protect our daughter's life."
"Governor Ivey has signed an appalling bill authorizing the state of Alabama to reach in and interfere with family relationships," said Jennifer Levi, GLAD Transgender Rights Project Director. "Parents want what's best for their kids. SB 184 is an extremely dangerous law that undermines the health of Alabama children and the freedom of Alabama parents. It will not hold up to legal scrutiny."
"A state cannot criminalize parents and doctors for following medical guidelines and providing needed medical treatments," states NCLR Senior Staff Attorney and Transgender Youth Project Director Asaf Orr. "This is an unconstitutional bill that will cause enormous stress and harm to families. A federal court immediately stopped enforcement of a similar law in Arkansas last year, and we aim to obtain the same result here."
"Sadly, Governor Ivey has sided with a misguided Alabama legislature, who were determined to rush this legislation forward. SB 184 purposefully disregards the well-being of youth who will be directly – and negatively – impacted," said Scott McCoy, SPLC Interim Deputy Legal Director LGBTQ Rights & Special Litigation. "Allowing this law to diminish and disregard the existence, dignity, and worth of transgender young people in Alabama is not an option."
"Governor Ivey's signing SB 184 into law goes directly against the best advice of the medical community and intrudes on the rights of parents and families to make their own medical decisions. In doing so, the state has criminalized critically important care that is often life-saving for transgender youth," said Sarah Warbelow, Human Rights Campaign Legal Director. "These care providers and families care about nothing more than doing what's best for their children, yet their state government has vilified them."
Legislation banning and criminalizing medically necessary healthcare for transgender youth has been opposed by healthcare professionals, including major American medical associations. A similar bill passed in Arkansas in 2021 was blocked in federal court. The Department of Justice sent a letter to all state Attorneys General on March 31 warning that prohibiting access to healthcare because a person is transgender violates federal constitutional and statutory protections.
*******************
Supreme Court sides with ex-football coach who led prayers at school
"Justice Gorsuch's majority opinion is yet another dangerous example of this Court overturning decades of precedent"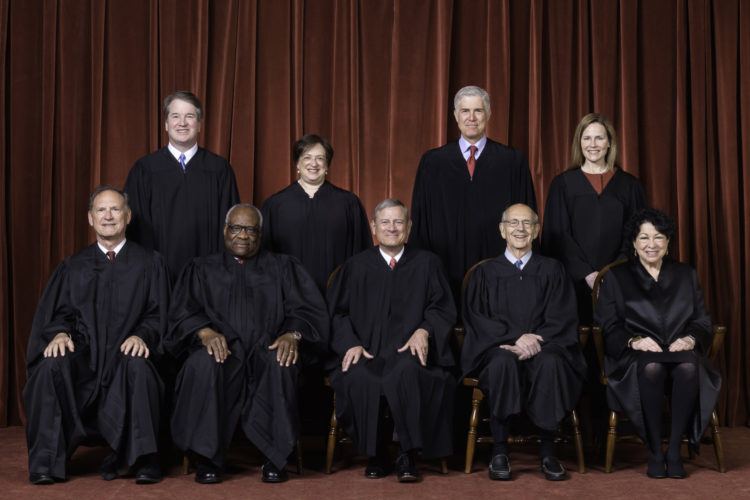 WASHINGTON – The U.S. Supreme Court on Monday in a 6-3 ruling sided with the former Bremerton, Washington assistant high school football coach removed for refusing to halt his practice of praying at mid-field after games on school property.
The ruling is a victory for Joseph Kennedy, who in court documents described himself as a practicing Christian whose religious beliefs require him to "give thanks through prayer, at the end of each game."
When he began his job as an assistant coach at Bremerton High School, a public school in Washington state, he initially prayed alone after games, but over time some of his players – and eventually a majority of the team – joined him. One parent complained that his son, a player on the team, felt like he had to join in the prayer, even though he was an atheist, or face a loss of playing time."
Bremerton School District officials had attempted to accommodate Kennedy after warning him to stop the prayers as District officials clarified that they did not want to violate the Constitution's establishment clause, which prohibits the government from favoring one religion over another.
The district offered Kennedy the ability to pray after the crowd had left the stadium or in a private space both options that he refused. Kennedy had retained counsel and the legal team indicated that they would pursue father legal action.
The case eventually ended up at the high court which agreed to hear it at the beginning of this last term in January.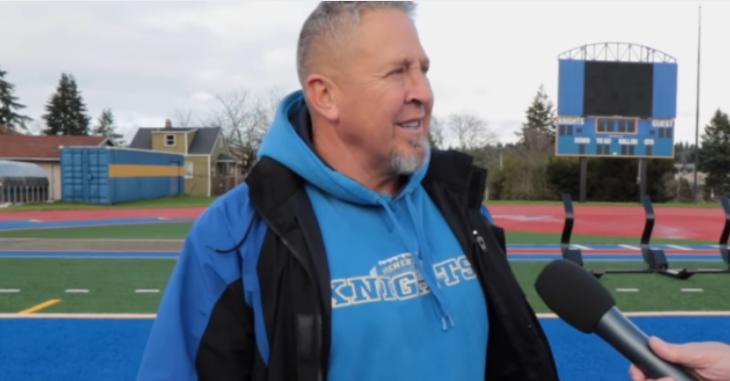 Reaction from groups advocating for greater safeguards in separation of 'church and state' decried the majority decision written by Trump nominated Associate Justice Neil Gorsuch.
🚨BREAKING🚨 — Supreme Court deals another blow to church-state separation, allowing a public school coach to lead students in prayer at the 50 yard line after games. Our full analysis and statement to come. pic.twitter.com/C8USS0Kxt3

— American Atheists (@AmericanAtheist) June 27, 2022
Equality California noted that the Court's ruling in Kennedy v. Bremerton School District effectively was overturning decades of established legal precedent.
"Justice Gorsuch's majority opinion is yet another dangerous example of this Court overturning decades of precedent to impose the personal religious beliefs of some on the rest of the country — whether that be a public school football coach's religious beliefs on his team, a legislator's views on people in their state seeking abortion care or the views of a religious private school on taxpayers now forced to fund them.
"Parents have always been free to send their children to schools that align with their religious beliefs, and coaches who want to lead their players in prayer have always been free to work at private schools where that is encouraged. But students — of any religion or none at all — attending public schools funded by taxpayers should not be coerced into school-sponsored prayer," Equality California's Executive Director, Tony Hoang, said in an emailed statement.
"Every public school student deserves to feel safe, supported and welcome at school. Today's decision undermines that fundamental idea at a particularly dangerous time for our LGBTQ+ students."
U.S. Supreme Court overturns Roe v. Wade
Justice Thomas said the Court should also reconsider the decisions that extended marriage equality & the right to private, consensual sex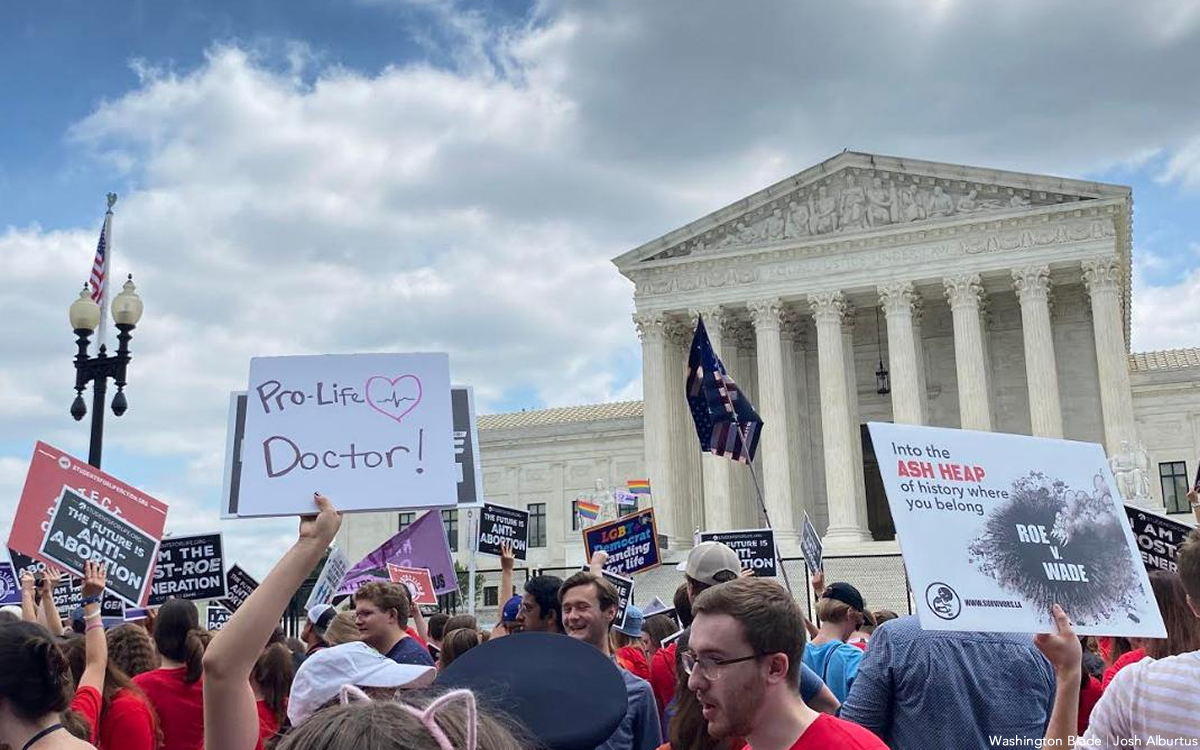 WASHINGTON – The U.S. Supreme Court on Friday in a 6-3 ruling overturned Roe v. Wade. Justice Clarence Thomas in the decision said the Supreme Court should also reconsider the decisions in the Obergefell and Lawrence cases that extended marriage equality to same-sex couples and the right to private, consensual sex.
LGBTQ rights groups were quick to condemn the ruling.
"Today the Supreme Court issued a devastating ruling in Jackson Women's Health Organization v. Dobbs — a huge setback to our long-standing fundamental right to bodily autonomy," said National LGBTQ Task Force Executive Director Kierra Johnson. "This decision by the conservative majority on the bench also marks the beginning of the vital work to re-establish our constitutional foundation for reproductive justice and freedom. We must redouble our work to protect access to abortion and reproductive justice at the state and national levels. We will never give up."
"When the Supreme Court is willing to throw 50 years of precedent out the window, it proves that we are at an exceedingly dangerous, unprecedented moment. The Court's majority opinion does not reflect the will of our nation — two thirds of whom support Roe v. Wade —but instead fulfills an extreme, out of step, ideological agenda. And it shows that all of our rights are on the line right now, as state lawmakers will be further emboldened to test the limits of our hard-won civil rights," added interim Human Rights Campaign President Joni Madison. "Women are under attack, LGBTQ+ people are under attack, BIPOC people are under attack, and we are justifiably outraged. We cannot relent — we must fight back."
Jim Obergefell, a candidate for the Ohio House and the lead plaintiff in the landmark U.S. Supreme case that affirmed marriage equality as the law of the land, issued the following statement today following news that the U.S. Supreme Court overturned Roe v. Wade.
"It's a sad day for womens' rights. This U.S. Supreme Court continues to erode the rights of citizens at an alarming rate. We are facing a health and human rights crisis in this country and as a result countless lives will be at risk. Women deserve responsive leaders who support reproductive justice. Leaders who respect their basic right to have control over their own body. The reality is that women today will have less rights than their own mothers. We are going backwards and it's both enraging and terrifying to see the excessive government overreach that this court is imposing on our country."
In his remarks on the Supreme Court ruling, President Joe Biden speaking live from the Great Cross Hall in the White House said at one point, "It just stuns me," adding that poor women would be hit the hardest by the decision. "This is a sad day for the country in my view but it does not mean the fight is over."
He called on Congress to restore abortion protections into law and pointed to the November midterm elections, saying, "this fall, Roe is on the ballot."
He urged protests to be conducted peacefully and said violence is never acceptable.
"This decision must not be the final word," Mr. Biden said.
Mr. Biden's remarks ended at 12:49 p.m. EST after speaking for nearly 12 minutes. He did not respond to shouted questions from reporters about the ruling and the future of the Supreme Court.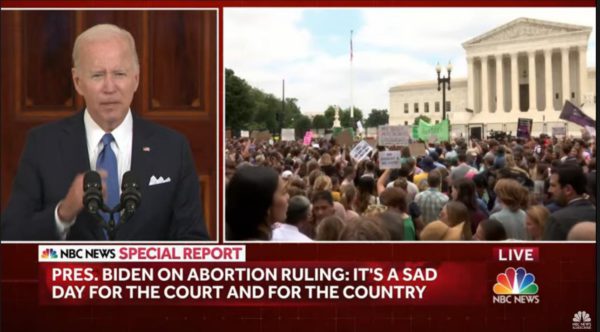 U. S. Attorney General Merrick B. Garland released a statement condemning the high court's ruling.
"The Supreme Court has eliminated an established right that has been an essential component of women's liberty for half a century – a right that has safeguarded women's ability to participate fully and equally in society. And in renouncing this fundamental right, which it had repeatedly recognized and reaffirmed, the Court has upended the doctrine of stare decisis, a key pillar of the rule of law.
"The Justice Department strongly disagrees with the Court's decision. This decision deals a devastating blow to reproductive freedom in the United States. It will have an immediate and irreversible impact on the lives of people across the country. And it will be greatly disproportionate in its effect – with the greatest burdens felt by people of color and those of limited financial means. "
The Attorney General went on to warn that acts of violence in the wake of today's ruling will not be tolerated.
"Advocates with different views on this issue have the right to, and will, voice their opinions. Peacefully expressing a view is protected by the First Amendment. But we must be clear that violence and threats of violence are not. The Justice Department will not tolerate such acts."
Shannon Minter, the Legal Director for the National Center for Lesbian Rights told the Blade in an email; Justice Thomas's concurrence is an open assault on the landmark precedents that have transformed the place of LGBTQ people in our society. Historically, the Supreme Court has relied on substantive due process to protect essential liberties such as the freedom to decide whether to conceive a child, to marry or be in an intimate relationship with the person of one's choice, to raise children as one sees fit, and to travel or move anywhere in the country.
"These are among our most basic and cherished freedoms, and Justice Thomas is urging the court to scrap them all. While the majority opinion does not go that far, it is full of landmines that appear to lay a foundation for future decisions that may cast these fundamental rights into question or eliminate them altogether. Today's decision is even more alarming than the leaked opinion and strongly suggests that this is only the beginning of a radical campaign to undo decades of precedent. The question is no longer if this Court is willing to jettison other fundamental freedoms, but how quickly they are likely to do so, and which ones are likely to be on the chopping block first," Minter added.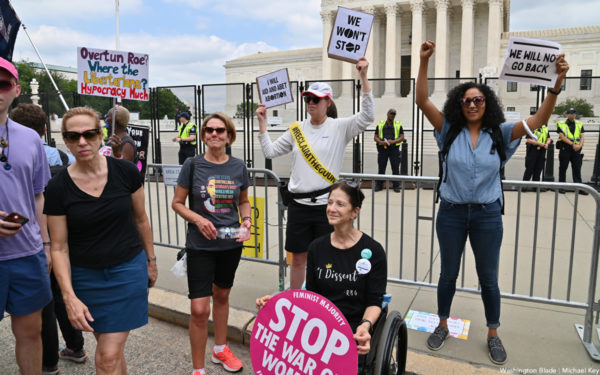 Read the Supreme Court's opinion:
National Black Justice Coalition CEO indicted on conspiracy, fraud charges
The indictment was handed down on June 7 by a federal grand jury with the United States District Court for the Northern District of Florida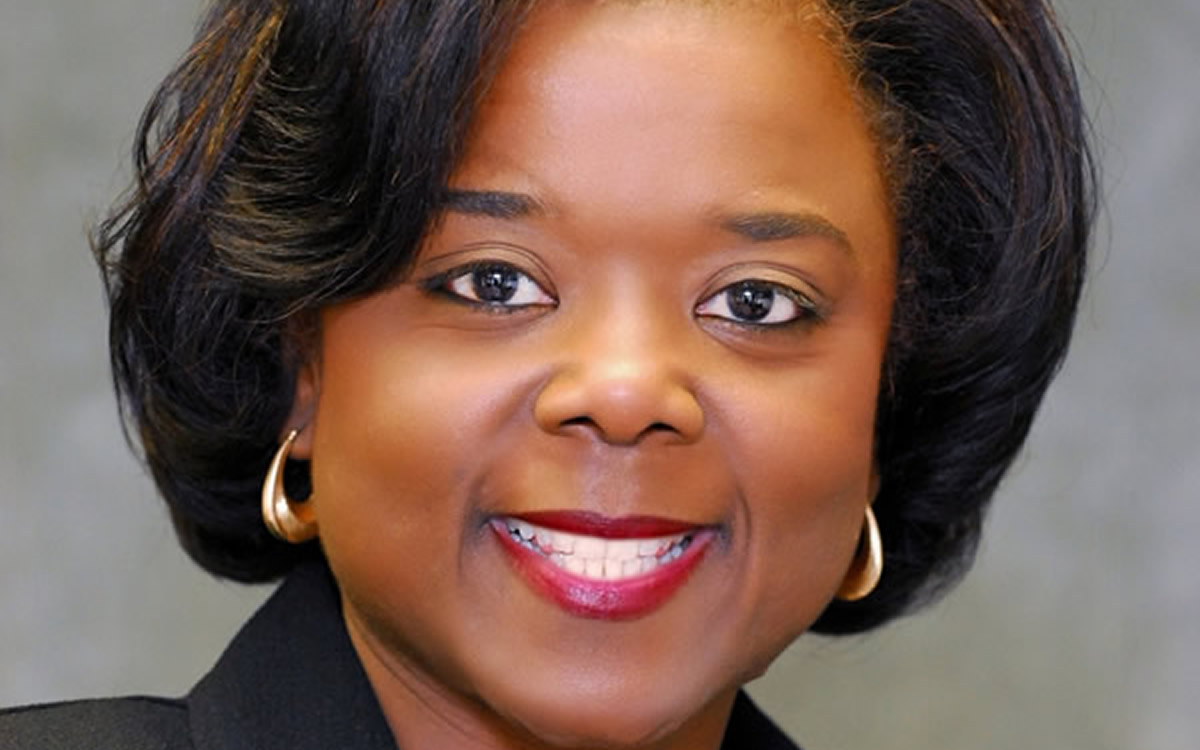 TALLAHASSEE, Fla. — Federal prosecutors in Tallahassee, Fla., on Wednesday unsealed a grand jury indictment charging Sharon Lettman-Hicks, the CEO of the D.C.-based LGBTQ+ group National Black Justice Coalition, and former Tallahassee mayor and unsuccessful Florida gubernatorial candidate Andrew Gillum, with conspiracy and multiple counts of fraud.
The indictment was handed down under seal on June 7 by a federal grand jury associated with the United States District Court for the Northern District of Florida in Tallahassee before being publicly released in court on Wednesday.
It states, among other things, that "Andrew Demetric Gillum and Sharon Janet Lettman-Hicks did knowingly and willfully combine, conspire, confederate, and agree together and with other persons to devise a scheme to defraud and to obtain money and property by means of material false and fraudulent pretenses, representations, and promise, and to cause wire communications to be transmitted in interstate and foreign commerce for the purpose of executing such scheme, in violation of Title 18, United States Code, Section 1343."
The indictment says the alleged illegal actions by Gillum, who identifies as bisexual, and Lettman-Hicks took place between 2016 and 2019, including while Gillum served as mayor of Tallahassee through 2018 and when he became the Democratic candidate for governor of Florida in 2018.
Gillum, a Democrat, lost to Republican Gov. Ron DeSantis in the 2018 race by about 32,000 votes, garnering more support than many political observers had expected.
According to the 26-page indictment, Gillum and Lettman-Hicks became targets of an FBI public corruption investigation in Tallahassee that began in 2015. It says Lettman-Hicks allegedly helped Gillum improperly funnel money solicited from FBI agents posing as real estate developers with the promise of providing something "very significant in return" in Gillum's role as mayor in exchange for financial support for Gillum's campaign for governor.
The indictment says much of the money went to Gillum for his personal use through a company Lettman-Hicks operated called P&P Communications. It charges both Gillum and Lettman-Hicks with 19 counts of wire fraud and one count of attempt and conspiracy to commit mail fraud.
The Tallahassee Democrat newspaper reports that both Gillum and Lettman-Hicks pleaded not guilty to the grand jury charges against them at a June 22 court hearing. The newspaper reports that both declined to comment when approached by reporters outside the courtroom. But Gillum and his attorneys a short time later released separate statements saying the allegations against Gillum were political and would be refuted in court.
"Throughout my career I have always stood up for the people of Florida and have spoken truth to power," Gillum said in his statement. "There's been a target on my back ever since I was the mayor of Tallahassee," the statement continues. 'They found nothing then, and I have full confidence that my legal team will prove my innocence now."
Florida attorneys Marc Elias and David Oscar Markus, who are representing Gillum, said in a separate statement that prosecutors got the facts wrong. "The evidence in this case is clear and will show that Mr. Gillum is innocent of all charges," the lawyers said in the statement.
The Tallahassee Democrat has also reported that Lettman-Hicks was qualified last week to run as a candidate for the Florida House of Representatives in District 8, which includes Tallahassee.
Lettman-Hicks, 53, is listed on the National Black Justice Coalition website as the group's CEO and board chair. Its website says she served as the group's CEO and executive director from 2009 to 2017, when she stepped down as executive director. It says she is based in Tallahassee. David Johns, the current NBJC executive director, is based in the organization's headquarters in D.C.
A spokesperson for the group couldn't immediately be reached for comment.
On its website, NBJC says it has served since its founding in 2003 as "America's leading national civil rights organization dedicated to the empowerment of Black, lesbian, gay, bisexual, transgender, queer+, and same gender loving (LGBTQ+/SGL) people, including people living with HIV/AIDS through coalition building, federal policy change, research, and education."
Gillum, 42, became the subject of media reports in March of 2020 when police found him in a Miami Beach hotel room too inebriated to talk and with an unconscious male in the room with him who police said had suffered from a drug overdose and who was later identified as a male sex worker.
Police said they found three plastic bags with suspected crystal meth in the room where Gillum and the other man had been staying. Gillum, who was not charged, denied using any drugs and said he had "too much to drink." A short time later he announced he had entered a rehab program, citing struggles after losing his race for governor. Six months later, in a television interview with his wife beside him, Gillum disclosed he was bisexual.
The indictment against Gillum and Lettman-Hicks can be accessed here.