10th Circuit rules Trans Honduran woman should have received asylum in U.S.
Kelly González Aguilar spent nearly three years in ICE custody
DENVER — A federal appeals court on Tuesday ruled a Transgender woman from Honduras should have received asylum in the U.S. because of "extensive evidence of widespread violence against transgender individuals" in her homeland.
The 10th Circuit Court of Appeals in Denver ruled in favor of Kelly González Aguilar, who is from San Pedro Sula in Honduras' Cortés department.
González claims her uncle beat her because of her "feminine behavior."
She fled to Mexico with her sister when she was 12. They tried to find her mother, but the ruling notes González and her sister "suffered further abuse in Mexico, leading them to flee again — this time for the United States." González transitioned once she arrived in the U.S.
An immigration judge denied González's asylum claim. She appealed the decision to the Virginia-based Board of Immigration Appeals, which also rejected it.
"Any reasonable adjudicator would be compelled to find a pattern or practice of persecution against Transgender women in Honduras," reads the 10th Circuit ruling.
González spent nearly three years in U.S. Immigration and Customs Enforcement custody until her release from the Aurora Contract Detention Center, a privately-run facility in suburban Denver, on July 14, 2020. González currently lives in the San Francisco Bay Area.
"This is an important decision that recognizes what it is like for people like me in Honduras, and I am happy that other Trans people will be able to benefit from my experience," said González in a press release the National Immigrant Justice Center, which represents her, issued after the 10th Circuit issued its ruling. "Waiting for three years in detention for this decision to come was very hard, but I am proud and grateful for all of the activists, campaign partners and lawyers who helped me along the way. I hope that with this decision they change many laws that violate human rights of LGBTQI immigrants who only ask for refuge."
Violence and discrimination based on gender identity remains commonplace in Honduras.
Thalía Rodríguez, a prominent trans activist who led Asociación Cozumel Trans, a Trans advocacy group, was murdered outside her home in Tegucigalpa, the country's capital, on Jan. 11. A Trans man who was a bus driver in San Pedro Sula fled to the U.S. in February in order to escape persecution and harassment that he and his family suffered because of his gender identity.
The Inter-American Court of Human Rights last June issued a landmark ruling that found the Honduran state responsible for the murder of Vicky Hernández, a Trans activist who was killed in San Pedro Sula, the country's second largest city, after the 2009 coup that ousted then-President Manuel Zelaya.
Zelaya's wife, Xiomara Castro, took office as Honduras' first female president on Jan. 26.
Cattrachas, a lesbian feminist human rights group in Tegucigalpa, notes Hernández and Rodríguez are two of the more than 400 LGBTQ+ people who have been reported killed in Honduras since 2009.
Alma Rosa Silva-Bañuelos, Trans asylum advocacy director for the [email protected] Coalition, in the press release said the 10th Circuit decision "will save Transgender lives."
"I recall my visits inside detention and weekly phone calls with Kelly while she survived three years in ICE detention," said Silva-Bañuelos. "Her courage, strength and kindness are part of her resilience, as she waited for her case to be decided she supported other Transgender asylum seekers while they were in detention. Kelly became a pillar of strength and support for other trans siblings and with this decision her determination will continue to have a ripple effect for Transgender lives."
Federal Judge tosses guidance in LGBTQ healthcare discrimination
He ruled the Biden administration wrongly interpreted a provision barring health care providers from discriminating against LGBTQ+ Americans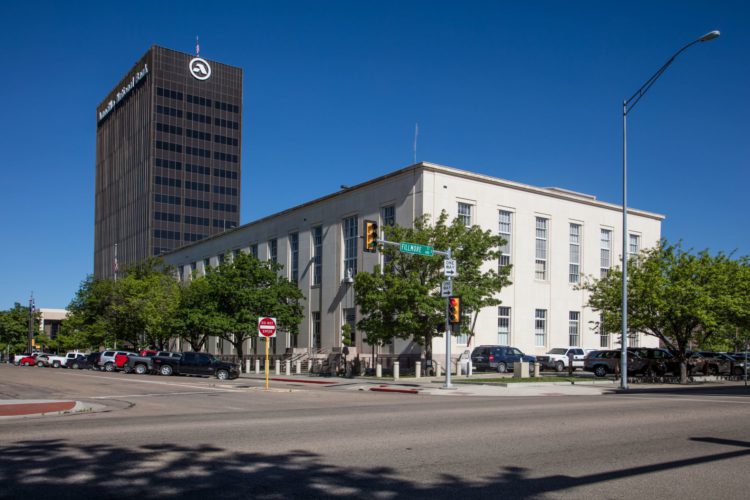 AMARILLO – U.S. District Judge Matthew Kacsmaryk ruled Friday the Biden administration had wrongly interpreted a provision of the Affordable Care Act (ACA), colloquially known as Obamacare, as barring health care providers from discriminating against LGBTQ+ Americans.
Kacsmaryk wrote the U.S. Supreme Court decision in Bostock v. Clayton County in which it held that "an employer who fires an individual merely for being gay or transgender violates Title VII." The High Court's opinion states that "it is impossible to discriminate against a person for being homosexual or transgender without discriminating against that individual based on sex."
The lawsuit was brought by two doctors represented by the America First Legal Foundation, set up by Stephen Miller, a former Trump White House official. The suit was filed after the U.S. Department of Health and Human Services issued a regulation in May 2021 outlying that its interpretation of Section 1557 of the ACA, which states that healthcare providers cannot discriminate on the basis of sex, extends to sexual orientation and gender identity.
Many observers and legal experts have opined that the Bostock decision, while affecting many other laws and expand equality for LGBTQ people, there were shortcomings in the application of the Bostock ruling.
Sharita Gruberg, currently the Vice President for Economic Justice at the National Partnership for Women & Families, wrote in August of 2020 as the Center for American Progress vice president for LGBTQI+ Research and Communications, outlining the shortcomings in Bostock when looking at a practical application for LGBTQ healthcare under Section 1557 of the ACA:
"While Section 1557 of the ACA prohibits discrimination based on race, color, national origin, sex, age, or disability in covered health programs or activities, the statute's text does not actually include any of these words. Instead, it refers to protected characteristics in other statutes: Title VI of the Civil Rights Act of 1964, which covers race, color, and national origin; the Age Discrimination Act of 1975; Section 794 of Title 29 of the U.S. Code, which covers disability; and Title IX of the Education Amendments Act of 1972, which covers sex.
As discussed above, since Title VII's definition of sex informs the definition of sex in Title IX, it is clear that sexual orientation and gender identity discrimination are also prohibited under the ACA. As in the Title IX context, federal courts have consistently affirmed that the prohibition of sex discrimination in Section 1557 of the ACA prohibits gender identity discrimination.
In 2016, the Obama administration promulgated a rule clarifying that Section 1557 prohibited gender identity discrimination and sex stereotyping, which could include sexual orientation as well as discrimination based on pregnancy, false pregnancy, termination of pregnancy or recovery, childbirth, or related medical conditions.
This interpretation was quickly enjoined by Reed O'Connor, a conservative activist judge who has since ruled that the ACA as a whole is unconstitutional. Rather than defend the Obama administration's interpretation of sex discrimination, the Trump administration elected to promulgate a new rule that not only erased the inclusive definition of sex discrimination but also eliminated sexual orientation and gender identity protections from a number of other regulations.
The administration also rolled back language access protections. Trump's Department of Health and Human Services (HHS) posted its final rule four days after the Supreme Court's decision in Bostock. The rule was slated to go into effect on August 18; however, a federal judge issued a preliminary injunction on August 17 finding that HHS' position that sexual orientation and gender identity were not covered under Title IX was rejected by the Supreme Court in Bostock. As a result, the administration was blocked from rescinding the 2016 rule's protections.
Kacsmaryk, appointed to the federal bench by former President Trump, wrote that Congress, when adopting the law could have included "sexual orientation" or "gender identity" in the text, but "chose not to do so." He noted that the ACA incorporated barring against discrimination "on the basis of sex" in Title IX- but specifically left out LGBTQ+ people.
Accordingly the judge wrote, the Supreme Court's 6-3 conclusion that Title VII's bar against sex discrimination covered LGBTQ workers did not lead to the same result.
"Title IX's ordinary public meaning remains intact until changed by Congress, or perhaps the Supreme Court," he wrote.