Trans man who fled Honduras allowed to enter U.S.
Jerlín left country last month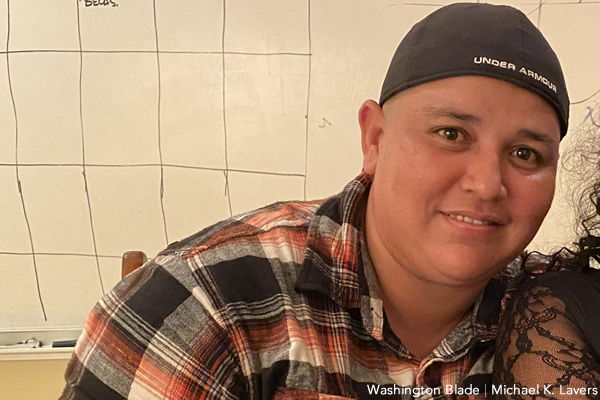 EAGLE PASS, Texas — A Transgender man who fled Honduras has been able to enter the U.S.
Jerlín, who the Washington Blade interviewed last summer in the Honduran city of La Ceiba, on Saturday entered the U.S. in Eagle Pass, Texas, after U.S. Citizenship and Immigration Services granted his request for humanitarian parole that allows him to temporarily remain in the U.S.
Jerlín told the Blade in a previous interview that he and a small group of migrants left Honduras on Jan. 14.
He reached Piedras Negras, a Mexican border city that is across the Rio Grande from Eagle Pass on Jan. 24. Jerlín sought to enter the U.S., but U.S. Customs and Border Protection officers sent him back to Mexico under Title 42, a Center for Disease Control and Prevention rule that has closed the Southern border to most asylum seekers and migrants because of the pandemic.
Jerlín's lawyer, Abdiel Echevarría-Caban, submitted the humanitarian parole application on his behalf.
Echevarría-Caban told the Blade that Jerlín plans to ask for asylum in the U.S. based on persecution due to his gender identity. Jerlín, whose legal name does not correspond with his gender identity, will pursue his case from Houston where his mother and sister live.
Violence and discrimination based on gender identity remains commonplace in Honduras.
Thalía Rodríguez, a prominent Trans activist, was murdered outside her home in Tegucigalpa, the country's capital, on Jan. 11.
The Inter-American Court of Human Rights last June issued a landmark ruling that found the Honduran state responsible for the murder of Vicky Hernández, a Trans activist who was killed in San Pedro Sula, the country's second largest city, after the 2009 coup that ousted then-President Manuel Zelaya. (His wife, Xiomara Castro, took office as Honduras' first female president on Jan. 26.) Cattrachas, a lesbian feminist human rights group in Tegucigalpa, notes Hernández and Rodríguez are two of the more than 400 LGBTQ+ people who have been reported killed in Honduras since 2009.
Panamanian Supreme Court rules against marriage equality
Inter-American Court of Human Rights ruling applies to Central American country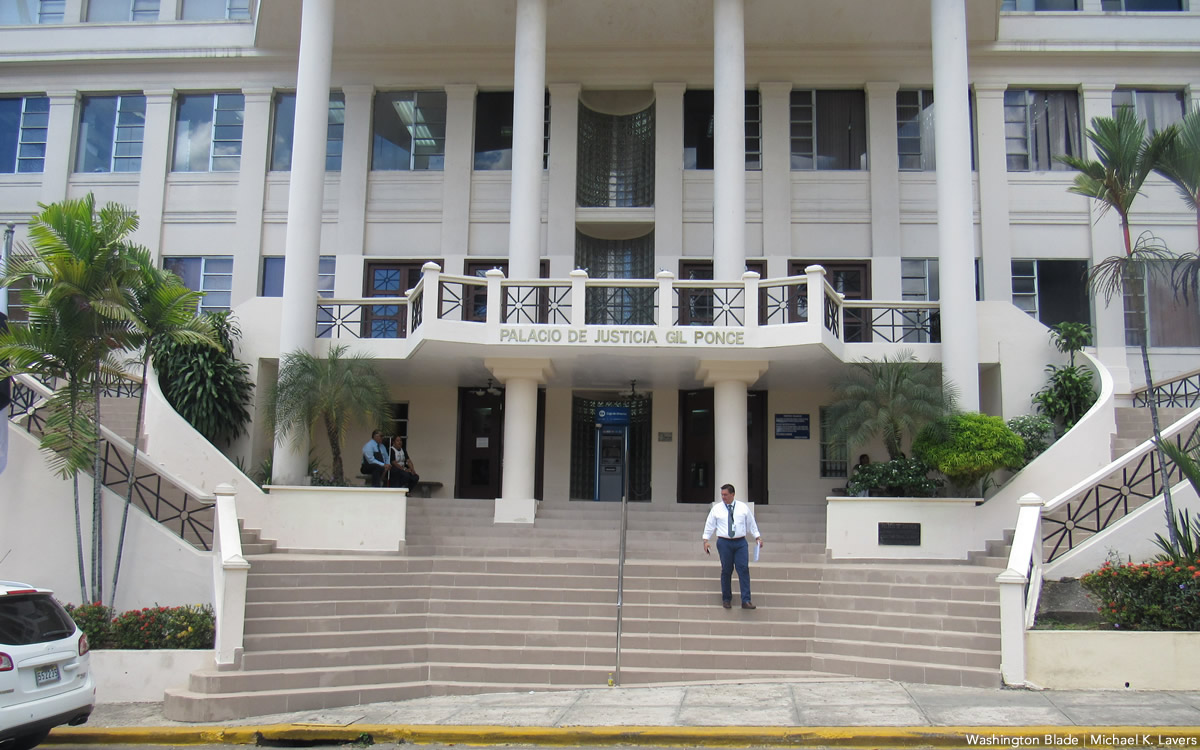 PANAMA CITY — The Panamanian Supreme Court has upheld the country's prohibition of marriage for same-sex couples. 
A press release the Supreme Court issued on Wednesday notes six judges on Feb. 16 ruled the phrase "between a man and a woman" in Article 26 of Panama's family code is not unconstitutional. The ruling also upholds a provision of a 2015 law that states "marriage between individuals of the same sex is prohibited."
The press release notes the court concluded "the norms that provide that marriage should be voluntarily arranged between a man and a woman (who) are legally able to join to make and share a life together, and those that concomitantly prohibit people of the same sex from each other (Article 34, Number 1 of the family code and Article 35 of the Pan-American Code of Private International Law) are objectively and reasonably justified in the general interest of giving precedence to those unions with the potential of establishing families, giving continuity to the human race and, therefore, to society."
"The ruling indicates that there is a reality, and that is, until now, the right to marriage equality is no more than an aspiration that, although legitimate for the groups involved, does not fall into a the category of a human right or a fundamental right, being that it lacks conventional and constitutional recognition," notes the press release.
The court has yet to release the ruling itself.
Enrique Jelenszky, a Panamanian citizen who married his husband, John Winstanley, in the U.K., in 2016 filed a lawsuit that sought recognition of their marriage. Álvaro Levy and his husband, Ken Gilberg, who is from the U.S., brought a second marriage equality lawsuit the same year.
Supreme Court Justice Luis Ramón Fábrega in 2017 heard arguments in the two cases that have been combined into one. Human Rights Watch notes three additional same-sex couples have brought marriage equality cases in Panama.
Neighboring Costa Rica and Colombia are among the jurisdictions in Latin America that have extended marriage rights to same-sex couples.
The Inter-American Court of Human Rights in 2018 published a landmark ruling that recognizes same-sex marriage and transgender rights in the Western Hemisphere. Then-Panamanian Vice President Isabel de Saint Malo said her government would comply with the decision.
Former first lady Lorena Castillo is among those who have publicly backed marriage equality. Prominent religious leaders and officials in the current government remain vehemently opposed.
"This is clearly a ruling that has the intention to not only deny our human rights, but it is an activist-type of ruling if you think about it," Iván Chanis Barahona, president of Fundación Iguales, a Panamanian advocacy group, told the Washington Blade on Wednesday during a WhatsApp interview.
Chanis said it is too soon to discuss a potential post-ruling strategy, but he did note Panama continues to violate the Inter-American Court of Human Rights ruling because same-sex couples cannot legally marry in the country.
"Technically Panama violated international law, violated international human rights law, violated the Inter-American system ruling," said Chanis.