Trans woman deported from U.S. murdered in Honduras
Melissa Núñez had lived in Miami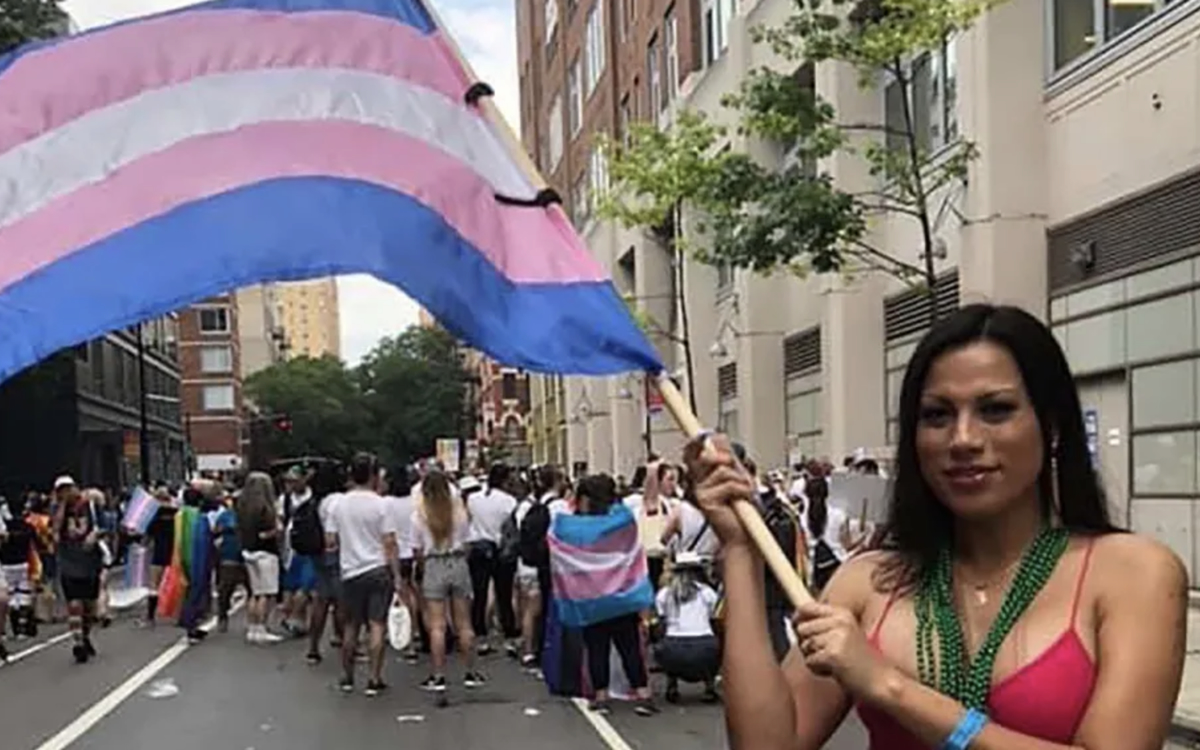 MOROCELÍ, Honduras — A Transgender woman who the U.S. deported to Honduras earlier this year has been murdered.
Reportar sin Miedo, the Washington Blade's media partner in Honduras, reported a group of "hooded subjects" shot Melissa Núñez in Morocelí, a municipality in El Paraíso department in eastern Honduras, on Tuesday night.
Initial reports indicate Núñez, 42, died from a gunshot wound to the head.
Indyra Mendoza, general coordinator of Cattrachas, a lesbian feminist network based in the Honduran capital of Tegucigalpa, on Thursday confirmed to the Blade that Núñez asked for asylum in the U.S.
Mendoza said she did not know on what grounds Núñez asked for asylum, but Reportar sin Miedo reported she had lived in Miami and had more than 20,000 followers on TikTok. Núñez, according to Reportar sin Miedo, became "a strong activist" for LGBTQ+ and intersex rights while in the U.S.
Mendoza told the Blade that Núñez in December 2021 returned to Honduras after she traveled through Mexico and Guatemala. Núñez tried to return to the U.S., but Mendoza said American authorities deported her back to Honduras in July.
The Inter-American Court of Human Rights last June issued a landmark ruling that found Honduras responsible for the murder of Vicky Hernández, a Trans sex worker with HIV who died in police custody hours after the 2009 coup that ousted then-President Manuel Zelaya from power.
Zelaya's wife, President Xiomara Castro, is among the Honduran officials who participated in a ceremony earlier this year during which the government publicly acknowledged it was responsible for Hernández's murder. The admission the government reached with her family.
Violence and discrimination based on gender identity and expression nevertheless remains commonplace in Honduras. Vice President Kamala Harris is among the U.S. officials who have acknowledged anti-LGBTQ+ and anti-intersex violence are among the factors that prompt Hondurans and people from neighboring El Salvador and Honduras to leave their countries.
Camila Díaz Córdova, a Trans woman from El Salvador who the U.S. deported, was killed in San Salvador, the Salvadoran capital, in January 2019. A Salvadoran court convicted three police officers of Díaz's murder and sentenced them to 20 years in prison.
A dispatch from Honduras
U.S. seeking former president's extradition on drug charges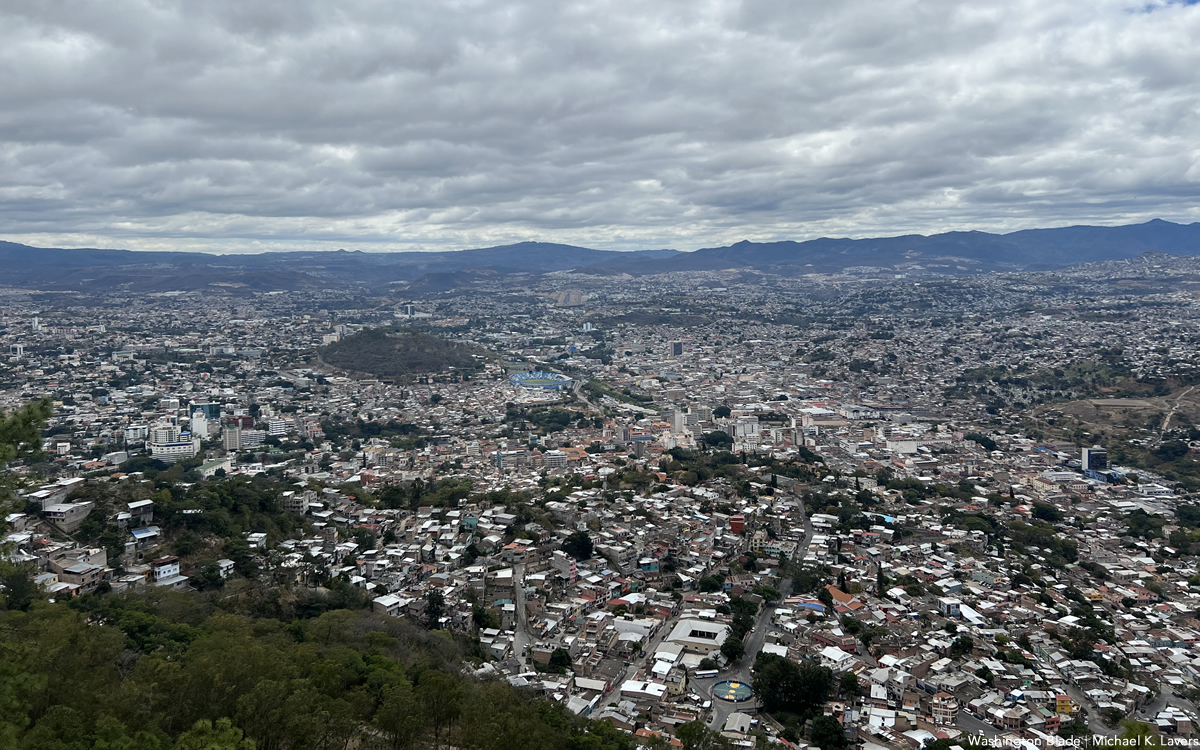 TEGUCIGALPA, Honduras — I was once again on assignment for the Washington Blade in Honduras from Feb. 6-11. I interviewed Víctor Grajeda, the first openly gay man elected to the Honduran Congress, and met Indyra Mendoza, founder of Cattrachas, a lesbian human rights group, at her office in Tegucigalpa, the country's capital and largest city. I visited Dunia Orellana and Amílcar Cárcamo of Reportar sin Miedo, the Blade's media partner in Honduras. I also had more than my share of "granitas de café," or "iced coffees," while in the country.
Honduras is one of the most violent and corrupt countries in the Americas.
The situation on the ground last July when I was on assignment in San Pedro Sula, the country's second largest city, and in the cities of Tela and La Ceiba on Honduras' Caribbean coast, was tense.
The trip took place against the backdrop of growing concerns over what would happen if the results of the presidential election that was scheduled to take place less than five months later were disputed. A pandemic-related curfew that was in place also added to this sense of uneasiness.
The situation on the ground on this most recent trip to Honduras felt slightly different.
President Xiomara Castro, a member of the leftist Free Party whose husband, former President Manuel Zelaya was removed from office in a 2009 coup, took office on Jan. 27.
Castro defeated Nasry Asfura, a member of now former President Juan Orlando Hernández's National Party who is Tegucigalpa's former mayor, in the presidential election's first round that took place last Nov. 28. Vice President Kamala Harris and U.S. Agency for International Development Administrator Samantha Power are among the foreign dignitaries who attended Castro's inauguration that took place at Honduras' national stadium in Tegucigalpa. Grajeda and our Reportar sin Miedo colleagues were also on hand to witness the moment when Honduras' first female president took office.
"I was there for this historic moment," said Erick Martínez, a long-time activist who ran for Congress in 2017, during an interview in San Pedro Sula on Feb. 8. "I was crying in this full stadium; crying with pride; with joy; with sadness for the people who were not there."
Martínez specifically mentioned Walter Tróchez and Erick Martínez Ávila, two Honduran LGBTQ activists who were murdered in December 2009 and May 2012 respectively. The Inter-American Court of Human Rights in a landmark ruling it issued last June said the Honduran state was responsible for the murder of Vicky Hernández, a transgender activist who was killed in San Pedro Sula hours after the 2009 coup.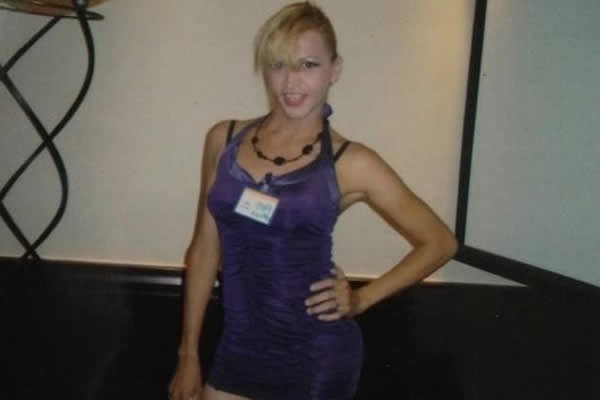 Juan Orlando Hernández was president of Congress from January 2010 to June 2013. He became the country's head of state in 2014.
The Supreme Electoral Tribunal declared Hernández the winner of the 2017 presidential election, despite widespread irregularities and criticism that his decision to run for a second term violated the Honduran constitution. The disputed election results sparked widespread protests across the country that left dozens of people dead.
Juan Orlando Hernández did not attend Castro's inauguration.
I was driving to interview Grajeda in San Pedro Sula when I read a press release from Secretary of State Antony Blinken that announced the U.S. had sanctioned Juan Orlando Hernández for corruption.
Honduran authorities on Feb. 15 arrested Juan Orlando Hernández at his Tegucigalpa home after the U.S. asked for his extradition on drug and weapons charges. Federal prosecutors allege Juan Orlando Hernández used drug trafficking to fund his political campaigns.
Juan Orlando Hernández's brother, former Congressman Juan Antonio "Tony" Hernández, is serving a life sentence in the U.S. after a federal jury convicted him of trafficking tons of cocaine into the country. I was driving from San Pedro Sula to Tegucigalpa on Feb. 8 when I heard on the radio that a federal judge in New York had sentenced Geovanny Fuentes Ramírez, a drug trafficker who allegedly bribed Juan Orlando Hernández and other Honduran government officials, to life in prison.
Honduras was certainly a "narco state" when Juan Orlando Hernández was president.
Castro, for her part, has publicly supported marriage equality and backs legal recognition of trans Hondurans and what Grajeda described as "safe spaces" for LGBTQ people.
Six gay men and a trans man have been reported killed in Honduras since Castro took office. Police continue to face criticism over the investigation into the Jan. 11 murder of Thalía Rodríguez, a prominent trans activist who was shot in front of her Tegucigalpa home. Jerlín, a trans man who I interviewed last July in La Ceiba, fled the country weeks before Castro took office and plans to ask for asylum in the U.S.
None of the sources with whom I spoke in Honduras are naive to the many challenges that Castro and her government face. They are also waiting to see whether the new government in Tegucigalpa will have a tangible impact on the lives of LGBTQ Hondurans who continue to face rampant violence and discrimination.
We shall see.