Oklahoma Governor Stitt signs abortion ban into law
This law makes providing an abortion illegal with only a narrow exception for medical emergencies and no exception for rape or incest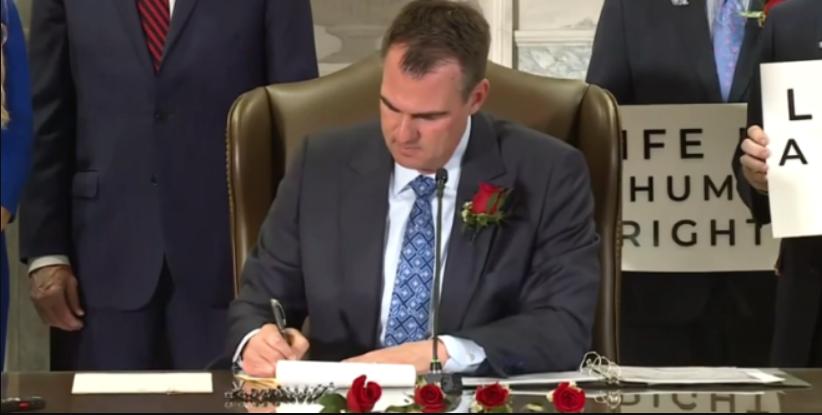 OKLAHOMA CITY – Republican Governor Kevin Stitt signed Senate Bill 612, a law that creates a near-ban on abortions in Oklahoma. The provisions of the law targets any health care workers who perform abortions criminalizing their actions with sentences of up to 10 years in prison and a $100,000 fine.
"As governor, I represent all 4 million Oklahomans, and they overwhelmingly support protecting life in the state of Oklahoma," Stitt said as he signed the legislation. "We want Oklahoma to be the most pro-life state in the country. We want to outlaw abortion in the state of Oklahoma."
The law bans nearly all abortions from "conception" and there are no exceptions for rape or incest. The only exception is to save the life of the woman in case of an emergency.
The law does not target women who receive abortions.
"Oklahoma has now joined the ranks of red states using strong arm tactics to steamroll over basic rights for women and LGBTQ people," Shannon Minter, the Legal Director for the National Center for Lesbian Rights, (NCLR) told the Blade.
KOCO 5, an ABC News affiliate reported that Stitt acknowledged that Senate Bill 612 will be immediately challenged by "liberal activists from the coast who always seem to want to come in and dictate and mandate and challenge our way of life here in the state of Oklahoma."
"The most important thing is to take a stand and protect the unborn and protect life in the state of Oklahoma," Stitt said. "We believe life is precious. As a father of six, those are my core beliefs. And I'm elected by all 4 million Oklahomans to represent them and to put our core beliefs into law."
The governor's signing of SB 612, he noted kept his campaign and public promises made in office to sign any bills restricting abortions that come to his desk.
"We're going to sign every piece of pro-life legislation that hits our desk," Stitt said. "We want it clear that we want to choose life in Oklahoma. We don't want to allow abortions in the state of Oklahoma."
The governor added that he believes issues like abortion belong to the states instead of the federal level.
"Other states may do things differently. But in Oklahoma, I represent all 4 million Oklahomans," Stitt said. "They overwhelmingly do not support abortions in the state of Oklahoma."
At the White House, Press Secretary Jen Psaki released a statement on the law:
"Today, the country's most restrictive legislation regulating access to reproductive health care was signed into law in Oklahoma. This law makes providing an abortion illegal in the state of Oklahoma, with only a narrow exception for medical emergencies and no exception for rape or incest.

This unconstitutional attack on women's rights is just the latest and one of the most extreme state laws signed into law to date. Protecting the right recognized in Roe v. Wade continues to be a priority for the Biden-Harris Administration, and we call on Congress to pass the Women's Health Protection Act, which would shut down these attacks and codify this long-recognized, constitutional right. Make no mistake: the actions today in Oklahoma are a part of disturbing national trend attacking women's rights and the Biden Administration will continue to stand with women in Oklahoma and across the country in the fight to defend their freedom to make their own choices about their futures."
Oklahoma Gov. Kevin Stitt signs into law a bill making it a felony to perform an abortion, punishable by up to 10 years in prison. Similar anti-abortion bills approved by the Oklahoma Legislature and in other states have been stopped by the courts. https://t.co/NActdGdP7E

— The Associated Press (@AP) April 12, 2022
ACLU: 120 new anti-LGBTQ bills in the first few weeks of 2023
"Across the country, trans people & families are gearing up to fight back- prevent every one of these bills from becoming law"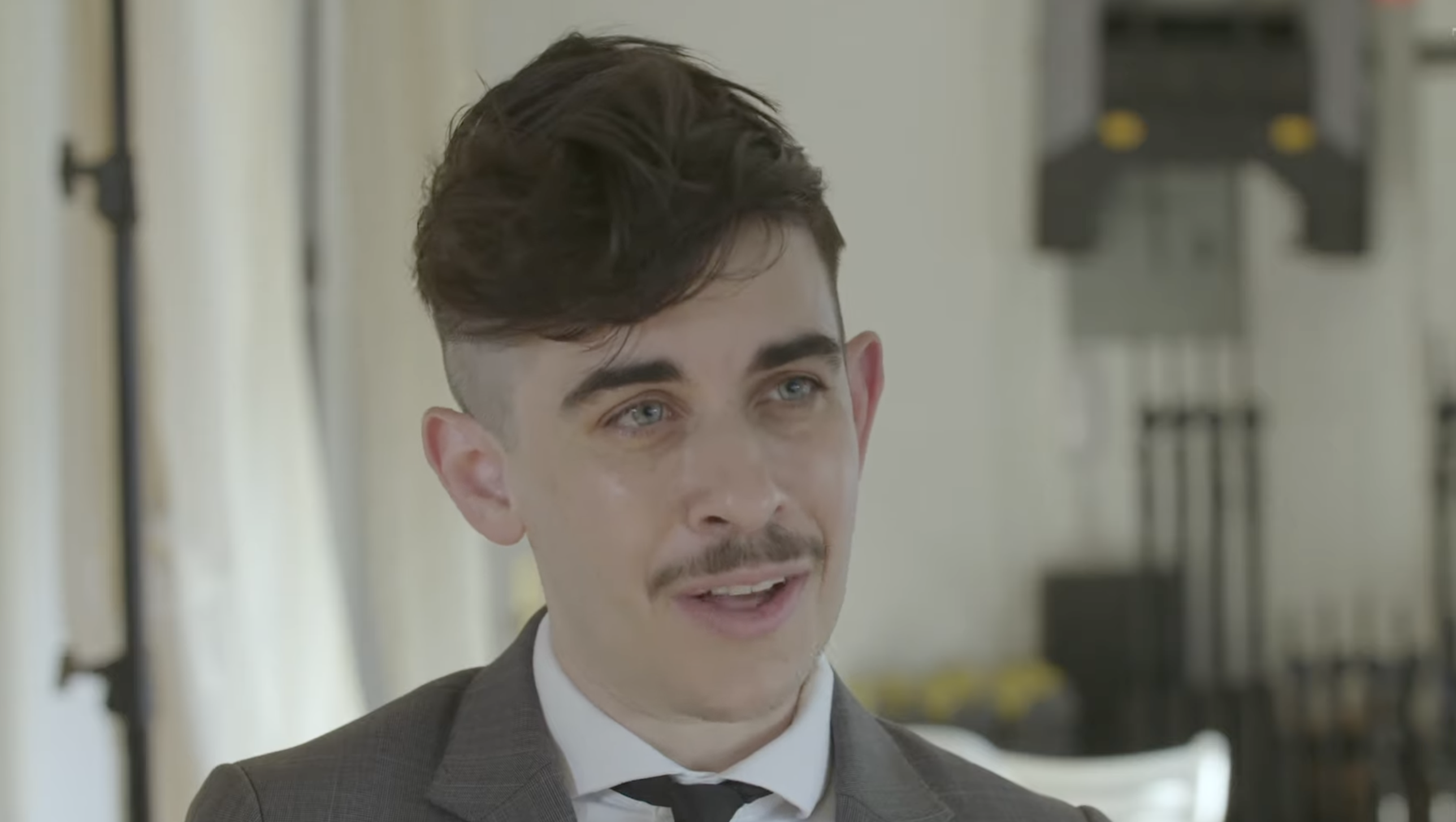 NEW YORK – Lawmakers across the country have introduced more than 120 anti-LGBTQ bills so far this year, according to a press release issued Thursday by the ACLU, America's largest and best-known litigation and lobbying group for individual rights and civil liberties.
In a press release announcing the findings, the ACLU introduced a digital dashboard, which summarizes the proposed anti-LGBTQ policies, organizes the bills by category, and tracks their progress through state legislatures.
"These bills represented a coordinated effort to deny transgender people our freedom, our safety, and our dignity," said Chase Strangio, deputy director for transgender justice at the ACLU's LGBTQ & HIV Project.
"Across the country, trans people and our families are gearing up to fight back and prevent every one of these bills from becoming law," he said in the press release.
Last year, the ACLU reports there were a record breaking 278 bills targeting LGBTQ people, of which 20 have become law. The group's litigation team has fought against "bills across the country restricting access to gender-affirming health care, barring trans people from updating identity documents, and denying transgender students equal access to school facilities and activities, as well as defending inclusive policies from political and legal attacks."
Additionally, the ACLU has brought lawsuits challenging book bans that target materials with LGBTQ characters or themes and represented parties in litigation over a Texas law that criminalizes parents who facilitate their trans children's access to guideline directed, medically necessary healthcare treatments and procedures.
The number of new anti-LGBTQ legislative proposals seen in the first few weeks of 2023 is especially remarkable considering that some state legislatures have not yet begun filing new bills.
In a Washington Blade article published Wednesday, activist and legislative researcher Erin Reed said that in addition to the fact that lawmakers are now on track to eclipse last year's record number of anti-LGBTQ bills, the proposals introduced so far this year have tended to be more extreme and cruel than in years past.
The ACLU has categorized them in seven primary focus areas: healthcare access, schools and education, free speech and expression, access to accurate IDs, Weakening Civil Rights Laws, Public Accommodations, and Other Anti-LGBTQ Bills.
The ACLU's press release describes each of these types of legislative proposals:
Health Care Access

Lawmakers are targeting access to medically-necessary health care for transgender people. Many of these bills ban affirming care for trans youth, and can even create criminal penalties for providing this care. 35 bills target health care access for transgender people.

Schools & Education

State lawmakers are trying to prevent trans students from participating in school activities like sports, force teachers to out students, and censor in-school discussions of LGBTQ people and issues. 58 bills target LGBTQ rights in schools and educational settings.

Free Speech & Expression

Despite the safeguards of the First Amendment's right to free expression, politicians are fighting to restrict how and when LGBTQ people can be themselves, limiting access to books about them and trying to ban or censor performances like drag shows. 19 bills target freedom of speech and expression for LGBTQ people.

Access to Accurate IDs

These bills attempt to limit the ability to update gender information on IDs and records, such as birth certificates and driver's licenses. Four bills target the right to accurate identity documents for transgender people.

Weakening Civil Rights Laws

These bills attempt to undermine and weaken nondiscrimination laws by allowing employers, businesses, and even hospitals to turn away LGBTQ people or refuse them equal treatment. Seven bills seek to weaken existing civil rights laws.

Public Accommodations

These bills prohibit transgender people from using facilities like public restrooms and locker rooms.

Other Anti-LGBTQ Bills

These bills don't quite fit in any of the other categories, but nonetheless target the rights of LGBTQ people. Examples include restrictions on marriage and bills preempting local nondiscrimination protections. Five bills target LGBTQ people and rights, including proposed amendments to define transgender people out of existence.