Man accuses gay married couple of molesting kids on Amtrak train
"Family!? That's not a family! You're rapists. You steal black & Asian kids These guys aren't natural. Homosexuals are an abomination"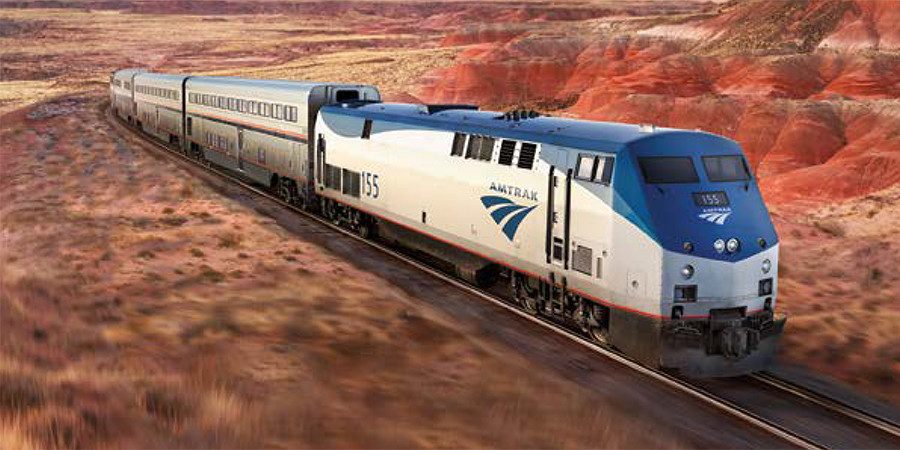 LOS ANGELES – A gay married couple accompanied by their two minor children traveling from Los Angeles to Oakland this past Tuesday, on Amtrak's Coast Starlight for a Spring Break get-a-way, found themselves under attack by a stranger who accused them of being rapists and paedophiles.
Twitter user @Robbiepierce (Robbie Pierce) in a thread Tuesday documented the incident:
"Well that didn't take long. We decided to take a trip on Amtrak with the kids for spring break. 9 hours into a pleasant ride, a man was suddenly standing next to me, shouting across me at my 6yo son, "Remember what I told you. They stole you. They're pedophiles."
According to Pierce, the man had followed the couple's son into the bathroom:
"I asked my son if he'd seen the man before. He said the man had confronted him when we let him go to the bathroom alone, which he'd been so proud to do @ 1st but too afraid to do again after. Yet *we're* the groomers. I'm livid & ashamed that I didn't notice something was up."
Pierce described what happened next:
"I stood between the stranger and my son, whose life has already been so hard, who carries traumas larger than his whole small, fierce frame. I was immovable. "Get away from my family."
In response the attacking homophobe yelled:
"Family!? That's not a family! You're rapists. You steal black & Asian kids." My son and my 5yo daughter were both now openly crying, petrified. He yelled right at them, unmoved: "These guys aren't natural. Homosexuals are an abomination. They steal and rape kids."
"It was suddenly no longer an absurd, abstract attack in an online comments section or a distant legislative session," Pierce noted adding; "These horrors were being screamed @ my sweet bewildered son, who's worked so hard to process his grief & control his feelings, who only wants love & safety."
"I grabbed the kids and moved them to another car while my ferocious husband went into papa bear mode and shouted the man away from us. Eventually the conductor arrived and the man lost his focus on us," Pierce wrote.
"The kids cried for almost an hour. We got cookies & processed their emotions while the train waited at a stop for the police. They wanted to be away from windows so they wouldn't see him again. They wanted to practice screaming loud enough for help to come. I want to scream too," he said.
An official with Amtrak speaking on background confirmed the incident in a Wednesday phone call with the Blade. Amtrak employees eventually stepped in and the man was removed from the train in San Jose with the help of local sheriff's deputies.
Authorities said the man was not arrested and he has not been identified.
Amtrak sent a statement to that reads:
"Amtrak strongly condemns this reprehensible act of hate. To ensure our customers feel valued and respected when riding our trains, we are conducting a full investigation on this incident. This includes potentially banning the customer from future Amtrak ridership."

Amtrak/National Railroad Passenger Corporation
Pierce issued this tweet saying: "They're asleep now. They asked if we'll see that man again & I said probably not him, but men just like him. But we'll be stronger each time. And most people aren't like that guy. I hope this was true. Please help us protect our families, friends. We feel so outnumbered & tired."
Pierce also noted, "We all know where that comes from. So thanks to Fox & Murdoch, JK Rowling & Marjorie Taylor Green, to the senators & priests & everyone else who harms kids & thinks it's politically expedient to project onto gentle families like mine to stir up their lucrative culture war."
Anti-LGBTQ+ animus in the nation's culture wars has escalated over the past several months as over 300 plus anti-LGBTQ+ legislative bills have been introduced in over 31 states which has also seen six states that have signed anti-LGBTQ bills into law.
The worst rhetoric having been amplified by passage of Florida's so-called 'Don't Say Gay' bill which was signed into law by Florida Republican Governor Ron DeSantis. His press spokesperson, Christina Pushaw, tweeted her belief that people who oppose the so-called 'Don't Say Gay' legislation sent to the state Senate are "groomers" or those who would not denounce "groomers" — references to pedophilia and people who help "groom" children for pedophiles.
DeSantis himself has also referred to grooming and transgenderism in disparaging anti-LGBTQ+ public remarks.
In a text message to the Blade, Brandon J. Wolf, Press Secretary for Equality Florida said; "Remember, it was Governor Ron DeSantis' team that injected this "groomer" messaging into the public in a massive way to justify his Don't Say Gay classroom censorship and book banning legislation. He has stoked hatred, division, and violence."
Early Wednesday, Pierce offered his take on the episode:
To be clear, as much as we need people standing up for us in such moments of confrontation, we need allies to shut down this rhetoric everywhere it rears its ugly head anywhere, especially when we're not there. Don't vote for them or support their art or avoid confrontation.

— Robbie 🌮🦝 (@Robbiepierce) April 13, 2022
Hillary Clinton labels Justice Thomas 'a person of grievance'
Clinton cautioned that Thomas was also sending a signal to attack same-sex marriage, sodomy and contraception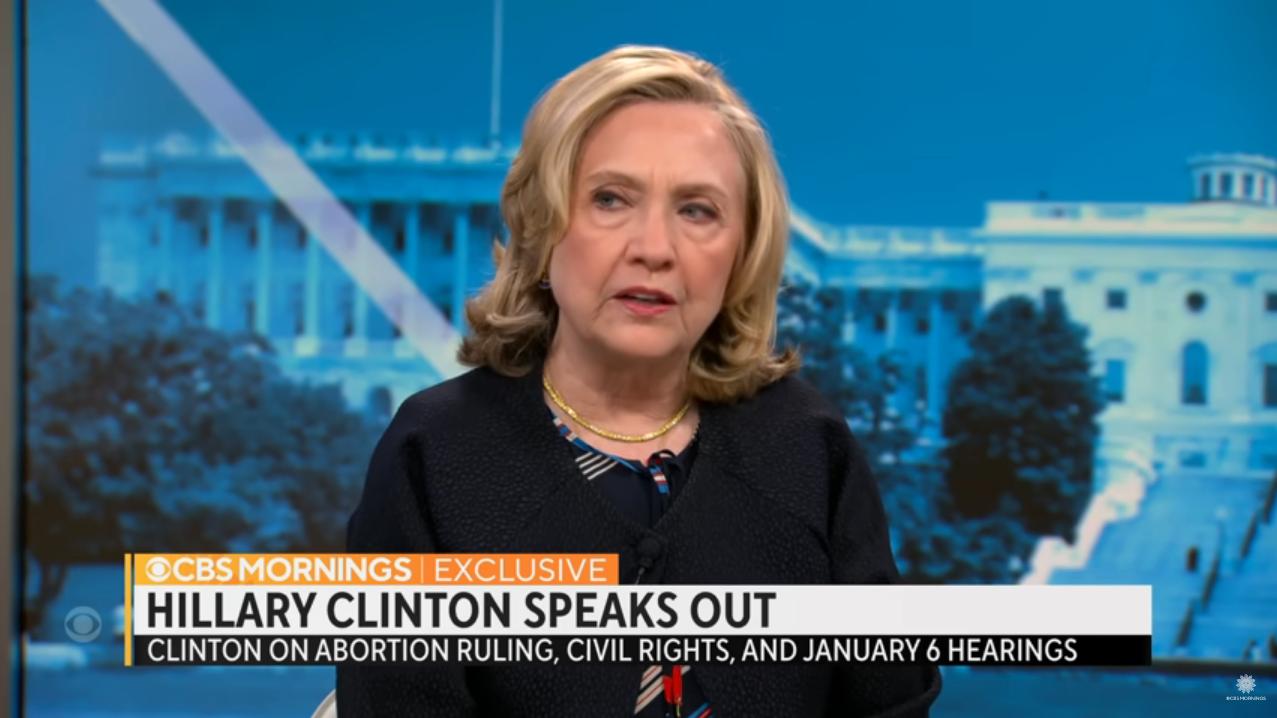 NEW YORK – In an interview with CBS News correspondent and co-anchor of CBS Mornings Gayle King, former U.S. Secretary of State Hillary Clinton reflected on last Friday's stunning yet expected overturn of landmark women's reproductive choice case Roe v. Wade.
During the interview, Secretary Clinton cautioned that Associate U.S. Supreme Court Justice Clarence Thomas was sending a signal to attack same-sex marriage, sodomy and contraception to lower federal courts and state legislatures and that he would be willing to consider cases that could target those rights.
"He has signaled in the past to lower courts, to state legislatures to find cases, pass laws, get them up," Clinton said, adding Thomas's message to conservative judicial activists has been "I may not get them the first, the second, or the third time, but we're going to keep at it."
Clinton also noted, "I went to law school with [Justice Thomas]. He's been a person of grievance for as long as I have known him — resentment, grievance, anger … Women are going to die, Gayle. Women will die."
Hillary Clinton on abortion ruling: "Women are going to die"
U.S. House Speaker hints at legislation to codify same-sex marriage rights
Pelosi suggested such legislation in a "Dear Colleague" letter on Monday to fellow members of the House Democratic caucus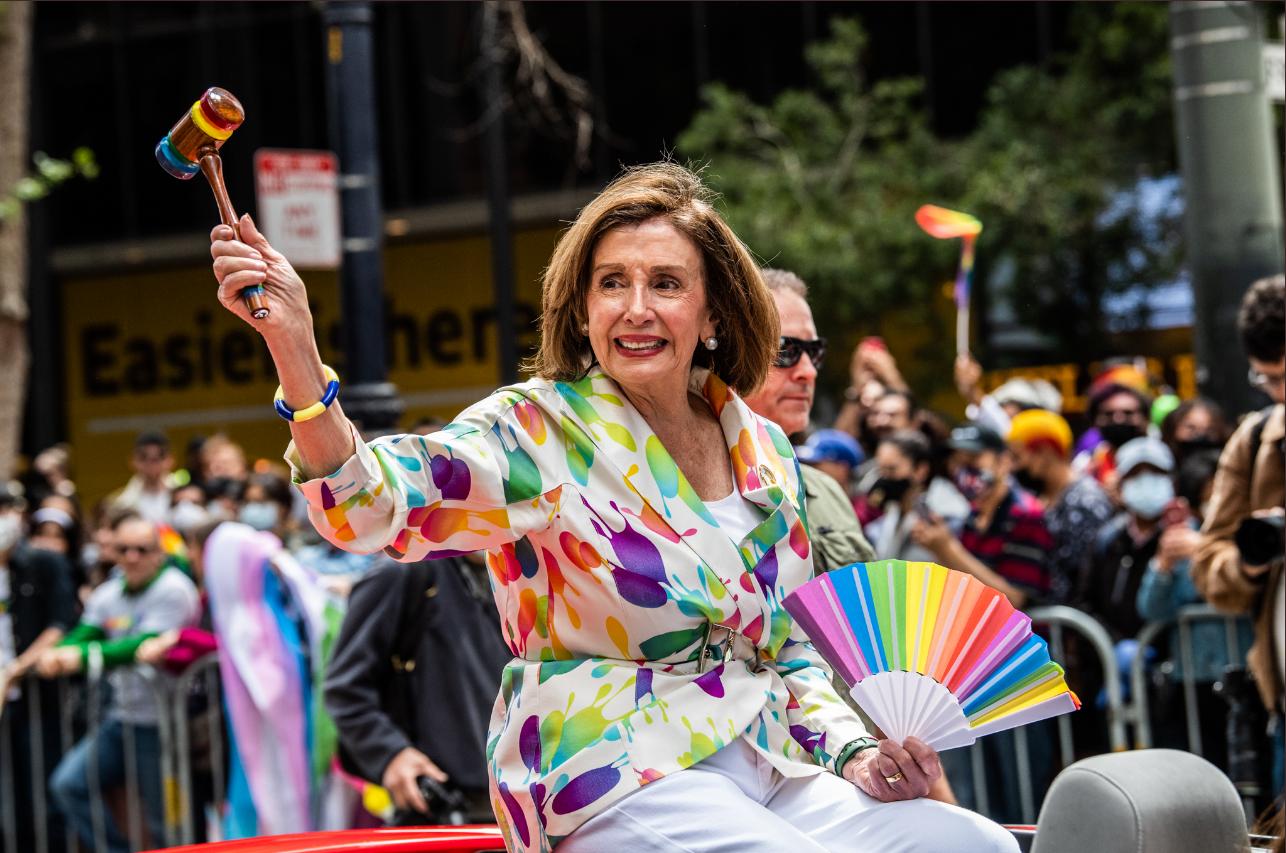 WASHINGTON – U.S. House Speaker Nancy Pelosi (D-SF) hinted at the possibility of legislation to codify the right of same-sex couples to marry, which many fear is in danger after the U.S. Supreme Court's decision overturning Roe v. Wade, as part of an effort to secure "freedoms which Americans currently enjoy."
Pelosi suggested such legislation could be in the works in a "Dear Colleague" letter on Monday to fellow members of the House Democratic caucus addressing plans for congressional action after the ruling last week in Dobbs v. Women's Health Organization, which eliminated the right for women to access an abortion.
The concurrence of U.S. Associate Justice Clarence Thomas is a core component of the letter from Pelosi, who expressed consternation about his rejection of finding unenumerated rights under the 14th Amendment of the U.S. Constitution.
"It is still appalling to me that the Chief Justice of the Supreme Court would agree that a Constitutional right does not exist if it was not spelled out explicitly and in public when the 14th Amendment was ratified over 150 years ago," Pelosi said. "While this extremist Supreme Court works to punish and control the American people, Democrats must continue our fight to expand freedom in America. Doing so is foundational to our oath of office and our fidelity to the Constitution."
Thomas said in his concurring opinion he welcomes vehicles that would allow the court to revisit other major decisions, such as the Griswold decision guaranteeing the right to contraceptives; the Lawrence decision decriminalizing sodomy for same-sex couples and others; and the Obergefell decision legalizing same-sex marriage nationwide.
Although Pelosi doesn't explicitly say she'll introduce legislation on same-sex marriage, she brought up "access to contraception and in-vitro fertilization to marriage equality," then added, "Legislation is being introduced to further codify freedoms which Americans currently enjoy. More information to follow."
"It is clear from how Donald Trump and Mitch McConnell stacked the Supreme Court that elections have ramifications," Pelosi said. "It is essential that we protect and expand our pro-choice Majorities in the House and Senate in November so that we can eliminate the filibuster so that we can restore women's fundamental rights – and freedom for every American."
Any legislation seeking to codify marriage equality would have to get around marriage being an issue administered by the states under the guidelines of the U.S. Constitution. In the past, Rep. Jerrold Nadler (D-N.Y.) has introduced the Respect for Marriage Act, which would have required the federal government to recognize same-sex marriage and states to recognize same-sex marriage performed elsewhere.
Abortion rights: California Constitutional Amendment heads to ballot
The state is expanding efforts to protect women seeking abortions or reproductive care as well as anyone assisting those women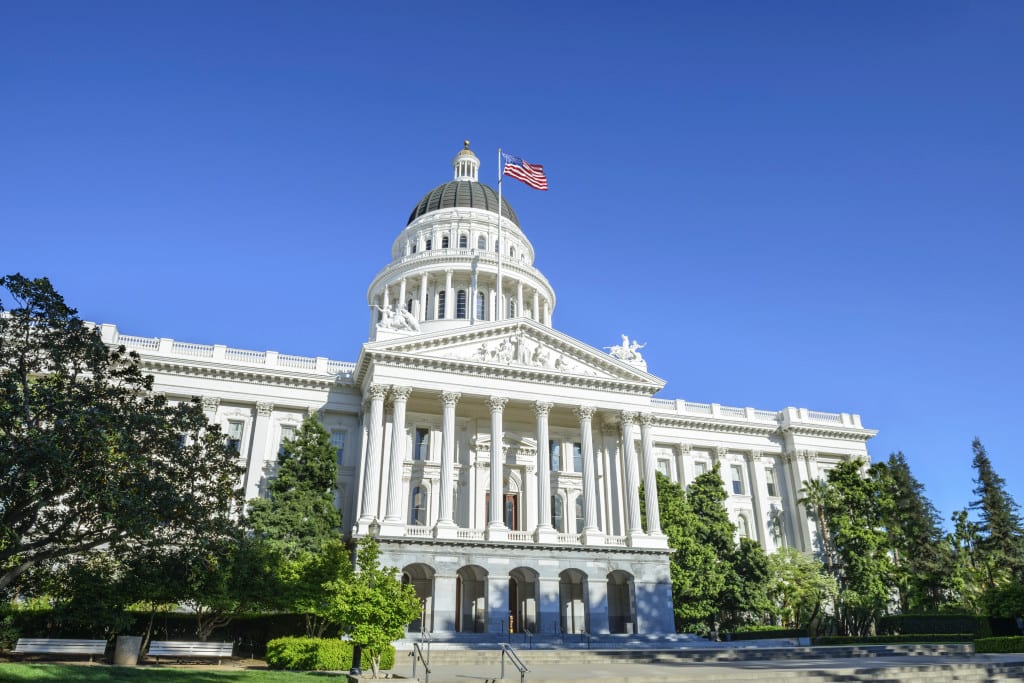 SACRAMENTO – In November, California voters will have an opportunity to amend the state's constitution to include the right to an abortion and today, Governor Gavin Newsom signed an executive order to further protect women coming to California from other states.
"California will not back down from the fight to protect abortion rights as more than half the states in this country, enabled by the Supreme Court, ban or severely restrict access," said Newsom. "We are ensuring Californians will have the opportunity this November to enshrine the right to choose in our state constitution. And we're not waiting until November to take action, today's executive order ensures that the state will not hand over patients who come here to receive care and will not extradite doctors who provide care to out-of-state patients here. In California, women will remain protected."
The order signed today prevents any information, including medical records and patient data, from being shared by state agencies or departments in response to inquiries or investigations brought by other states or individuals within those states looking to restrict access. The state is expanding efforts to protect women seeking abortions or reproductive care as well as anyone assisting those women.

SCA 10 was passed by the California State Assembly today and now heads to the November ballot.
Within hours of the U.S. Supreme Court's decision to overturn Roe v. Wade last Friday, Governor Newsom signed legislation to help protect patients and providers in California from civil liability for providing, aiding, or receiving abortion care in the state. In addition, Governor Newsom and the governors of Oregon and Washington launched a new Multi-State Commitment to defend access to reproductive health care and protect patients and providers.
The budget agreement announced yesterday includes more than $200 million in additional funding for reproductive health care services. Governor Newsom recently signed legislation eliminating copays for abortion care services and has signed into law a legislative package to further strengthen access and protect patients and providers.