Ed Buck sentenced to 30 years in drug overdose deaths of Black gay men
"Buck used his money and privilege to exploit his victims, who were unhoused, destitute, and/or struggling with addiction"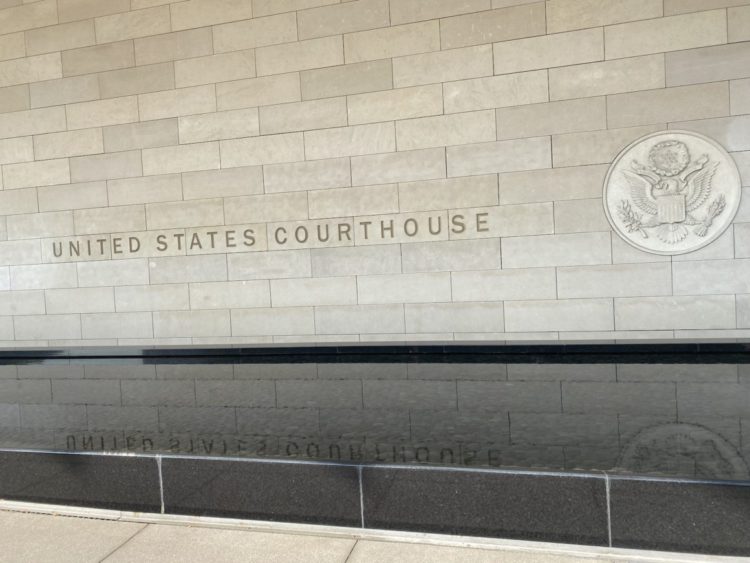 LOS ANGELES – U.S. District Judge Christina A. Snyder on Thursday sentenced former West Hollywood resident and LGBTQ+ activist Ed Buck, 67, to 30 years in a federal prison for supplying the methamphetamine that killed two gay Black men at his Laurel Avenue flat.
"Buck used his money and privilege to exploit the wealth and power imbalances between himself and his victims, who were unhoused, destitute, and/or struggling with addiction," Assistant U.S. Attorney Chelsea Norell said in court documents filed in the case. "He spent thousands of dollars on drugs and party and play sessions that destroyed lives and bred insidious addictions."
Buck — who had donated more than $500,000 to mostly Democratic causes and served in 2016 as one of California's Electoral College members, along with activism on LGBTQ+ issues, had seemingly escaped justice until local activists including journalist Jasmyne Cannick, a longtime community activist, were able to get the federal case initiated, which was investigated by the Drug Enforcement Administration, the Los Angeles County Sheriff's Department and the FBI. The investigation was also conducted with the support of the Organized Crime Drug Enforcement Task Force.
Then L.A. County District Attorney Jackie Lacey had declined to prosecute Buck at first citing a lack of evidence.
Hey y'all! We did it. By now I'm sure you heard that #EdBuck was sentenced to 30 years in prison. There's so much I wanna say, so many people to thank you. Lots of emotions right now. Imma start with a drink and get back to you later. For now thank you everyone! ❤️❤️❤️

— Jasmyne Cannick (@Jasmyne) April 14, 2022
Barely four and a half hours after being handed his case for deliberations, a federal grand jury last July convicted Buck on the nine-count indictment of charges he supplied the methamphetamine that killed Gemmel Moore in 2017 and Timothy Dean in 2019 during 'party-and-play' encounters at his flat.
The verdict concluded a two-week trial that featured harrowing testimony of Buck's accusers and victims which was shocking. Prosecutor's use of Buck's seized videos offered jurors a disturbingly graphic look at the chilling indifference displayed by Buck as he victimized those unfortunate to enter his flat.
Buck would solicit his victims on social media platforms, including Grinder, and on Adam4Adam, a gay hook-up site. Buck's profile solicited men who shared his underwear fetish and wanted to "party and play." His profile also contained a 'Rose' emoji which symbolized that he was generous or in plain terms, willing to pay cash for his "party and play."
Jurors heard testimony from several of the Black men victimized that Buck's preference was to personally inject victims, and he pressured or incentivized victims to let him do so, sometimes offering large cash bonuses to coerce a victim to agree to an injection or additional injections. At other times, Buck simply injected victims while they were unconscious.
"I know this has been an arduous, lengthy and difficult process," U.S. District Judge Christine A. Snyder told jurors after she read the verdict.
Federal prosecutors said Ed Buck's unrelenting fervor to satisfy a fetish by preying on vulnerable men, often young and Black, is reason enough to keep him behind bars for the rest of his life. https://t.co/8F87tdBocE

— CBS News (@CBSNews) April 14, 2022
An acquittal motion denied by Judge Snyder last week had argued that the only evidence that Buck distributed methamphetamine and other drugs at his apartment was bolstered by "the testimony of a parade of financially motivated houseless individuals" and drug addicts and should not have been believed, defense attorneys said.
In reaction to his sentencing, David J. Johns, executive director of the National Black Justice Coalition, a leading Black LGBTQ+/SGL civil rights organization, issued the following statement: 
"Ed Buck preyed on vulnerable Black same gender loving men, stole two of their lives, and nearly killed a third person. We are thankful for National Black Justice Coalition co-founder Jasmyne Cannick and the work of others who helped keep our community safe by holding him accountable. "We celebrate Ed Buck being held accountable and urge community and public safety leaders to do the same for others who have taken and place at extreme risk Black LGBTQ+/SGL lives — often without consequence." 
Conservative group sues Iowa school district over trans-inclusive policy
The policy covers years 7-12, allowing students to freely communicate with faculty members and school staff about their gender identity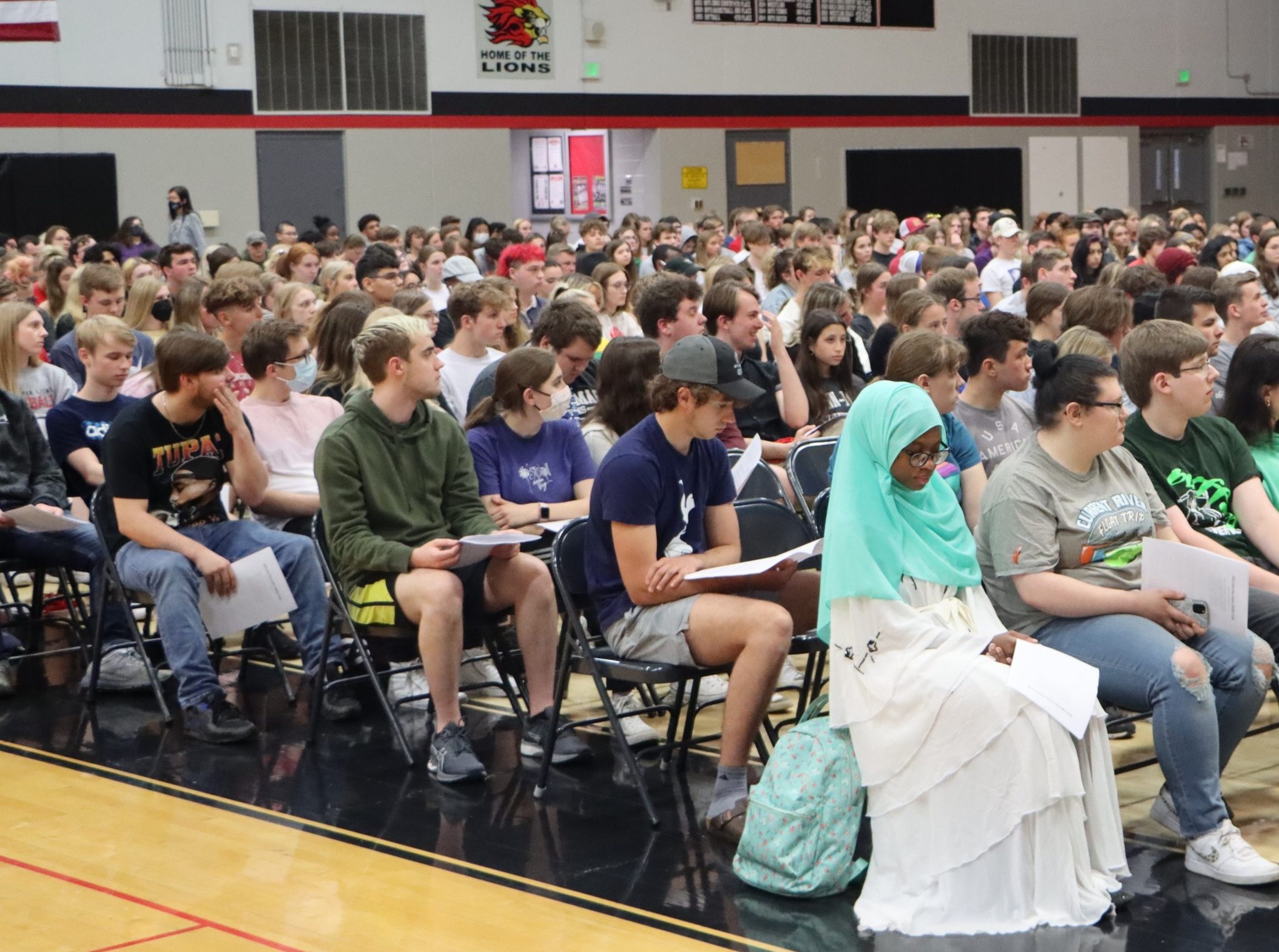 CEDAR RAPIDS, Ia. – The Parents Defending Education (PDE), a conservative right-wing nationwide nonprofit membership association, sued an Iowa school district in federal court last week over the district's gender support plan approved last Spring by the school board.
The Linn-Mar Community School District (LMCSD) policy (504.13-R) covers year 7 through year 12, allowing students to freely communicate with faculty members and school staff about their gender identity. The policy protects those conversations from their parents if they wish.
The policy also states students and staff should identify a student by their chosen name and pronouns, and allow students to participate in activities as their assigned gender.
PDE's suit alleges LMCSD's "parental exclusion policy" violates violates parent's First and Fourteenth Amendment rights. "Nearly a century of Supreme Court precedent makes two things clear: parents have a constitutional liberty interest in the care, custody, and control of their children, and students do not abandon their First Amendment rights at the schoolhouse gate. The Linn-Mar Community School District is flouting both of these constitutional guarantees through its recent adoption of Policy 504.13-R"
The suit also claims, "The Policy authorizes children to make fundamentally important decisions concerning their gender identity without any parental involvement and to then hide these decisions from their parents. […] These actions can happen without any knowledge or input from the child's parents. Instead, these decisions will be made solely by the child and "school administrators and/or school counselors." And it is not just secrecy through silence. The District will withhold this information even if it is specifically requested by parents."
"Linn-Mar's gender policy demonstrates a deep contempt for the constitutional rights of its students and families," said Parents Defending Education President Nicole Neily in a statement. "It has been clearly established by the federal court system over the past 100 years that parents have a right to direct the upbringing of their children, and we are proud to fight on behalf of our members to put a stop to these unconstitutional policies."
LGBTQ + advocates maintain the LMCSD policy is necessary means ensuring that LGBTQ students can seek help about questions they might have, and also protect them from bullying and harassment.
The lawsuit alleges though that the policy is too broad when it comes to bullying and harassment, and that it violates 1st Amendment protections for those persons who choose to not identify a student by their chosen gender or name.
Since the LMCSD Board passed the policy the community of around 6,000 people has been divided. One parent writing in a Facebook post on the LMCSD page: [Tina Gaby]
"I think every parent at Linn Mar that is uncomfortable with this decision can start with Asking for a separate partition for their child to be able to change in the locker room. Biological males and females have just as much right as transgender kids to feel comfortable"
Another parent, Joseph Stutler, answered: "Tina Gaby Or they could just learn to be decent humans and mind their own business in the facilities."
The Linn-Mar Community School District did not respond to media requests for comment.
Long Island man sentenced for sending death threats to LGBTQ+ groups
U.S. District Judge Joanna Seybert sentenced him after six victims addressed the Court & described the fear his threats instilled in them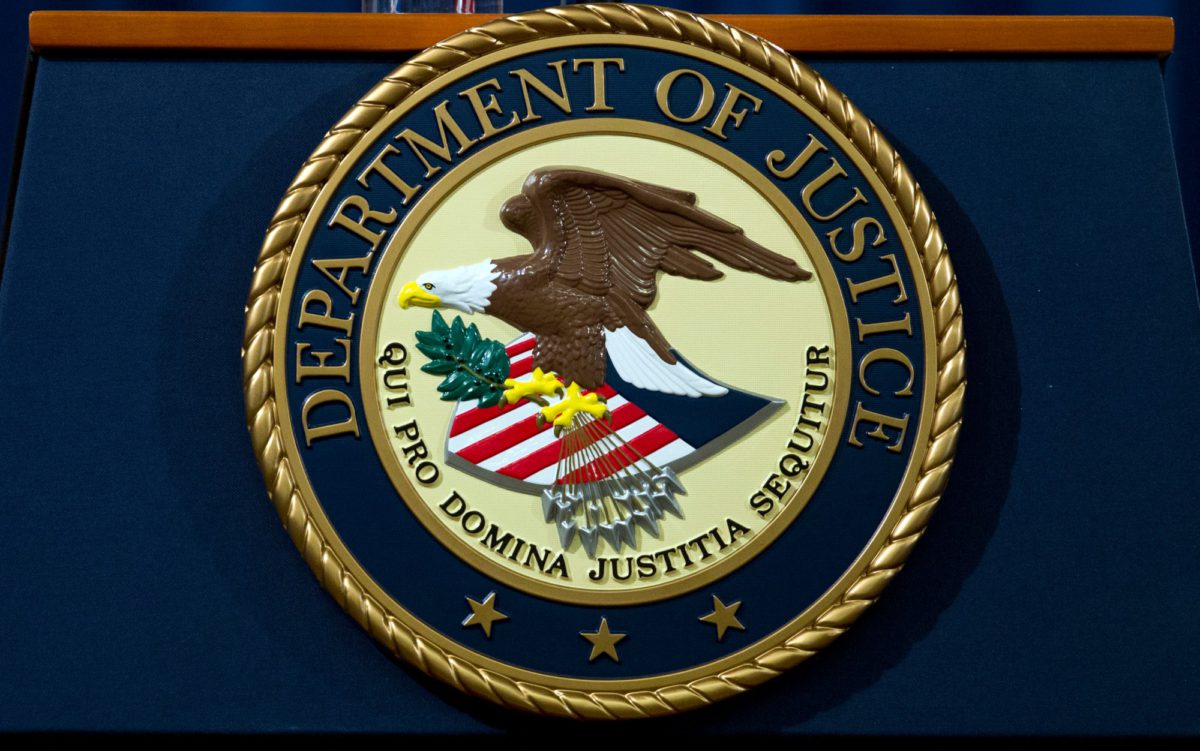 LONG ISLAND, Ny. – In federal court in Central Islip, New York, on Wednesday Robert Fehring, 74, was sentenced to 30 months in prison for mailing more than 60 letters to LGBTQ+ affiliated individuals, organizations and businesses, many of which contained threats to kill, shoot, and bomb the recipients.
United States District Judge Joanna Seybert sentenced Fehring after six victims addressed the Court and described the fear that Fehring's threats instilled in them. 
From at least 2013 to 2021, Fehring sent letters threatening violence to individuals associated with the LGBTQ+ community.  In those letters, Fehring threatened to use firearms and explosives against the recipients.
One such letter threatened that there would "be radio-cont[r]olled devices placed at numerous strategic places" at the 2021 New York City Pride March with "firepower" that would "make the 2016 Orlando Pulse Nightclub shooting look like a cakewalk," referencing the 2016 attack in which 49 persons were killed and dozens wounded at Pulse, a gay nightclub in Orlando, Florida.
Fehring also sent a threatening letter to the owners of the Stonewall Inn in Manhattan and an African American-owned barbershop affiliated with the LGTBQ+ community in Brooklyn. The letter to the Stonewall Inn stated, "we will blow up/burn your establishments down. We will shoot those who frequent your dens of [expletives]." The letter to the barbershop purported to be from "People Who Hate Gays … and In Particular [n-word] Gays and stated, "your shop is the perfect place for a bombing … or beating the scum that frequents your den of [expletive] into a bloody pool of steaming flesh."
Fehring mailed dozens of additional threatening letters to individuals, businesses, and elected officials associated with the LGBTQ+ community.
On November 18, 2021, the FBI's Civil Rights Squad and the New York Joint Terrorism Task Force executed a search warrant at Fehring's home in Bayport and recovered copies of letters containing threats, supplies used to mail threatening letters, 20 LGBTQ+ related Pride flags that appeared identical to flags stolen from flagpoles in Sayville in July 2021, and reconnaissance-style photographs from a June 2021 Pride event in East Meadow.
Law enforcement officers also recovered electronic devices owned by Fehring that contained internet searches for Fehring's victims and related LGBTQ+ affiliated individual, events, and businesses.
Law enforcement officers also recovered from Fehring's residence two loaded shotguns, hundreds of rounds of ammunition, two stun guns, and a stamped envelope addressed to an LGBTQ+ affiliated attorney containing the remains of a dead bird.
During a press conference, Breon Peace, United States Attorney for the Eastern District of New York and Michael J. Driscoll, Assistant Director-in-Charge, Federal Bureau of Investigation, New York Field Office (FBI),and Rodney K. Harrison, Commissioner, Suffolk County Police Department (SCPD) announced the sentence.
"There is no room for hate in the Eastern District of New York. Today's sentence makes clear that threats to kill and commit acts of violence against the LGBTQ+ community will be met with significant punishment," stated United States Attorney Peace.  "We will use the full power of our office to bring to justice those who threaten to kill or hurt people because of who they are, and to ensure everyone in our district is able to live authentically, safely and in peace."
"Robert Fehring made heinous threats against members of the LGBTQ+ community in locations throughout New York, including Suffolk County, for nearly eight years," Suffolk County Police Commissioner Harrison said. "Thanks to the tireless efforts of our department's Hate Crimes Unit detectives and the diligent work of our law enforcement partners, Fehring is being held accountable for his crimes. This sentence reiterates that hate and intolerance have no place in Suffolk County." 
Human Rights Campaign: Lawsuit filed against Tennessee 'bathroom bill'
"It is unfortunate that Tennessee lawmakers are using their authority to attack some of our nation's most vulnerable—our children"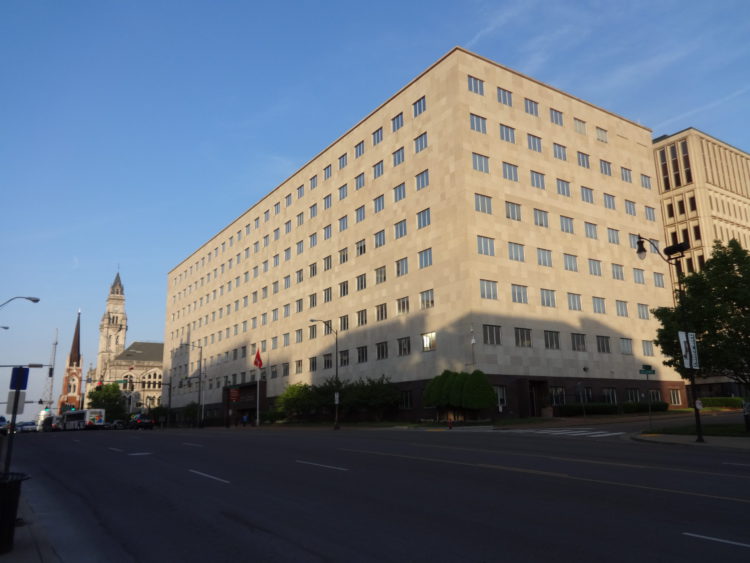 NASHVILLE – A lawsuit filed Thursday by the Human Rights Campaign asserts that a Tennessee law preventing transgender students from accessing school facilities consistent with their gender identity violates their constitutional rights.
The Human Rights Campaign was joined by the law firm of Linklaters, filed a federal civil rights lawsuit against the Williamson County Board of Education and the Tennessee Department of Education in the District Court for the Middle District of Tennessee on behalf of a transgender girl, age 8, as school starts this week.
The lawsuit states that the law, signed by Tennessee Republican Gov. Bill Lee (R) in May 2021, singles out transgender students for "disfavored treatment" and violates rights guaranteed to them under the U.S. Constitution and Title IX, which prohibits sex-based discrimination in federally funded education programs.
The U.S. Department of Education said in guidance issued last year that the policy protects students from discrimination based on their gender identity.
"It is unfortunate that Tennessee lawmakers are using their authority to attack some of our nation's most vulnerable—our children. These power-seeking politicians will not stop pandering to their base, even if it means controlling which restrooms an eight year old uses at school," said Cynthia Cheng-Wun Weaver, Human Rights Campaign Litigation Director. "We should all be inspired by D.H.'s strength and determination to fight for the right to be who she is. She, and all transgender and nonbinary children in Tennessee, deserve to be affirmed and encouraged to be who they are, in all aspects of their lives."
According to a release from HRC:
The case is brought on behalf of D.H., an 8-year-old transgender girl entering the third grade, and her mother, A.H., and father, E.H. With the support of her family, D.H. began her social transition at age 6, meaning that D.H. began living in accordance with her gender identity as a girl in all aspects of her life.
During that time, D.H. was often misgendered by teachers and bullied and harassed by students when she attempted to share her gender identity with them. A.H. and E.H. approached the elementary school administration, expressing the desire for D.H. to be treated by her peers and teachers as a girl.
The school initially agreed to use she/her pronouns to address D.H and instructed her to tell each of her 19 classmates individually of her transgender identity. After two failed attempts at this approach, including classmates becoming argumentative and hostile, D.H. stopped trying and began hiding her face.
"Years ago, I chose to move to Tennessee because it was known as 'the volunteer state,' whose citizens cared for their neighbors without hesitation—not a state that legalizes discrimination against helpless children," said A.H., Mother of D.H. and Plaintiff. "Now, I am embarrassed to say that I live in a state that refuses to see anything beyond my child's gender. She is a bright, friendly, funny, creative, enthusiastic, little girl and is always the first kid to cheer you on if you are struggling. By filing this lawsuit, I am showing my volunteer spirit—because I'm fighting to not only affirm my child's existence, but also the thousands of transgender and nonbinary children who live in Tennessee."
While D.H. was experiencing that trauma at school, her parents made multiple attempts to speak with school administrators about her transition and how the school could support D.H. By that time, however, the administration could not provide D.H. with the support she needed to complete her social transition as the School Facilities Law had come into full effect, preventing D.H. from using the restrooms corresponding with her gender identity.
Instead, D.H. was forced to use one of four single-occupancy restroom facilities at the school—each of which presented its own issues. These issues included D.H. having to clean restrooms covered in human waste before using them and outing herself as transgender to other students or janitorial staff. Limiting D.H. to the use of these "alternative" restrooms reinforces the differential treatment and trauma associated with living under the School Facilities Law.
The plaintiffs allege that the Tennessee law violates Title IX of the Education Amendments of 1972; Title IX expressly prohibits discrimination on the basis of sex in federally funded education programs.
The Department of Justice also issued a memorandum last year affirming that Title IX of the Education Amendments of 1972 prohibits discrimination on the basis of gender identity and sexual orientation in federally-funded education institutions, including public schools.
The lawsuit also alleges that the law violates the Equal Protection and Due Process Clauses of the U.S. Constitution. Last year, the U.S. Supreme Court's decision to deny certiorari in Grimm v. Gloucester County School Board left in place a federal circuit court decision recognizing the rights of transgender students under the Equal Protection Clause and Title IX.